It's been a year since we released our first ever magazine, B Magazine Issue 1. And if you've been looking forward to the second issue, the wait is over, B Magazine Issue 2 is out now! This issue features a special cover story that we shot in Vancouver, Canada, with renowned talents Nadia Hung and Heather Sui of Myrtle et Olive. With them, we came up with a modern floral East-meets-West experience that draws inspiration from Chinese imperial fashion and 18th century French opulence.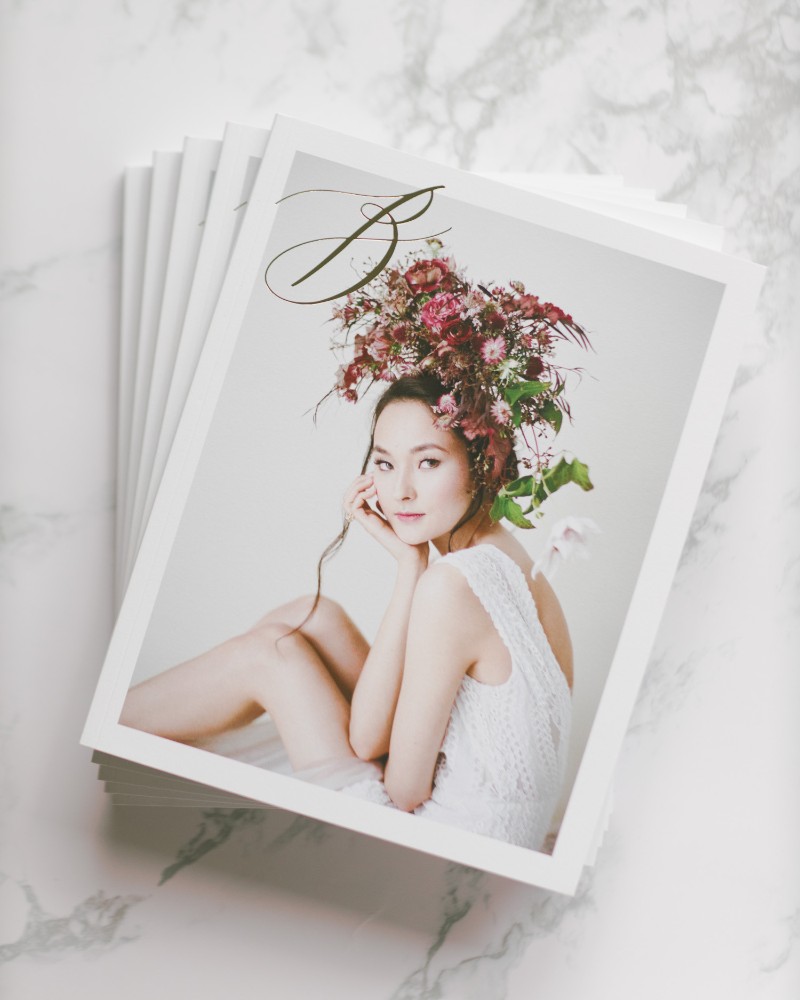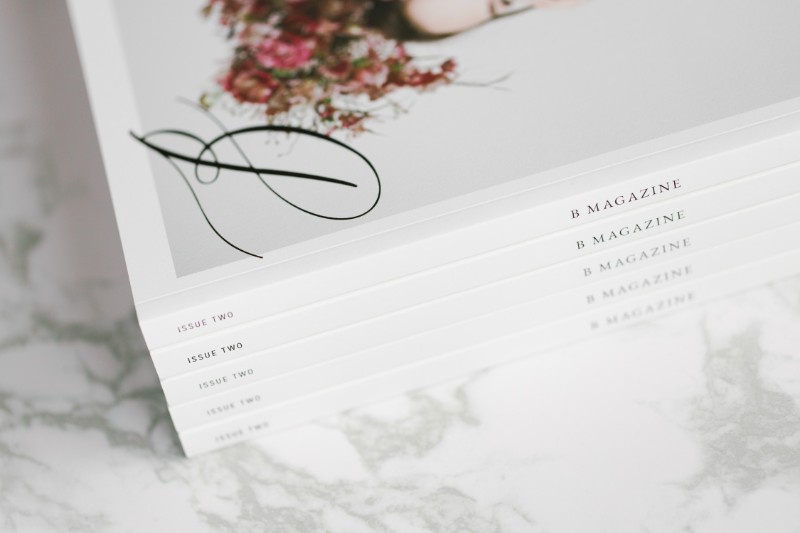 We also have an in-depth article that looks into how couples today continue to uphold Chinese traditions alongside modern wedding formats and styles. Here you'll find out about the interesting adaptions and practical adjustments that have allowed the old and new to combine seamlessly together, creating the beautiful weddings we see today.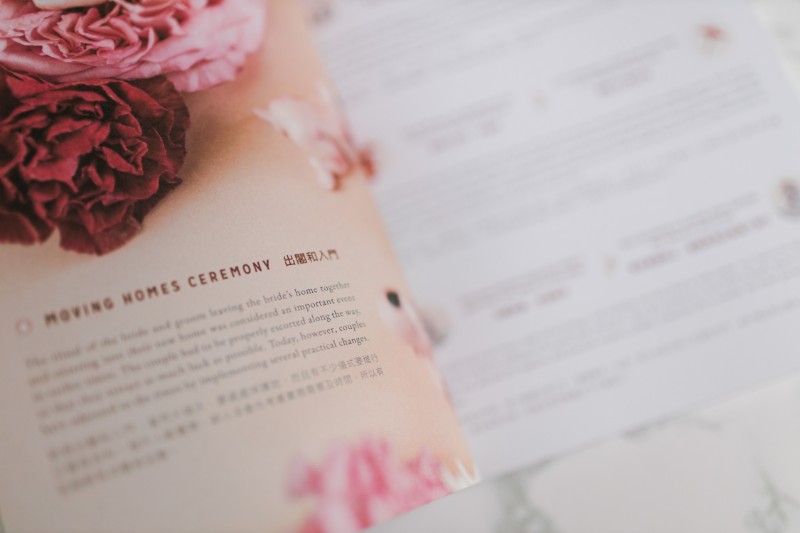 Of course, the magazine would not be complete without stunning weddings and engagements to inspire you all–we included gorgeous ones from Hong Kong and all over the world! Marvel at the beautiful decorations, the captivating fashion, and the ingenious creativity behind each one.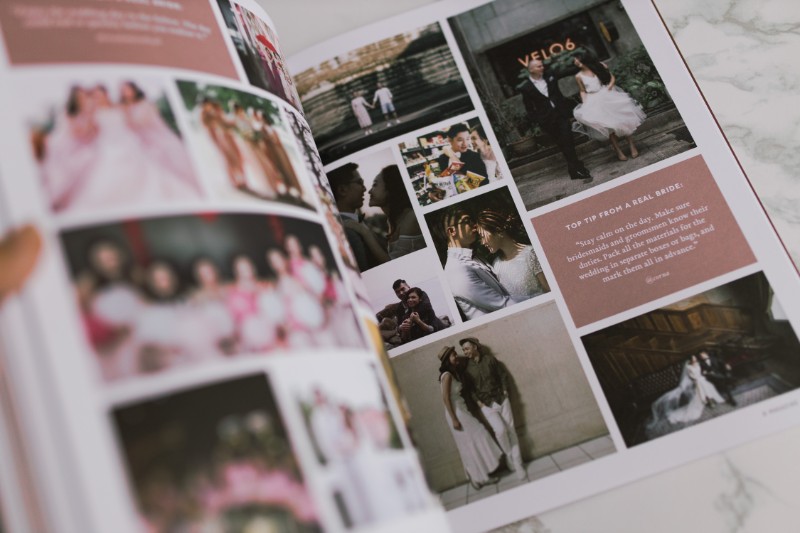 This time around, we decided to include a Directory supplement to the issue in order to help brides and grooms find top quality vendors who can help make their dream wedding a reality. Here, you will find an assortment of vendors, samples of their work, and detailed contact information so you can easily get in touch with them.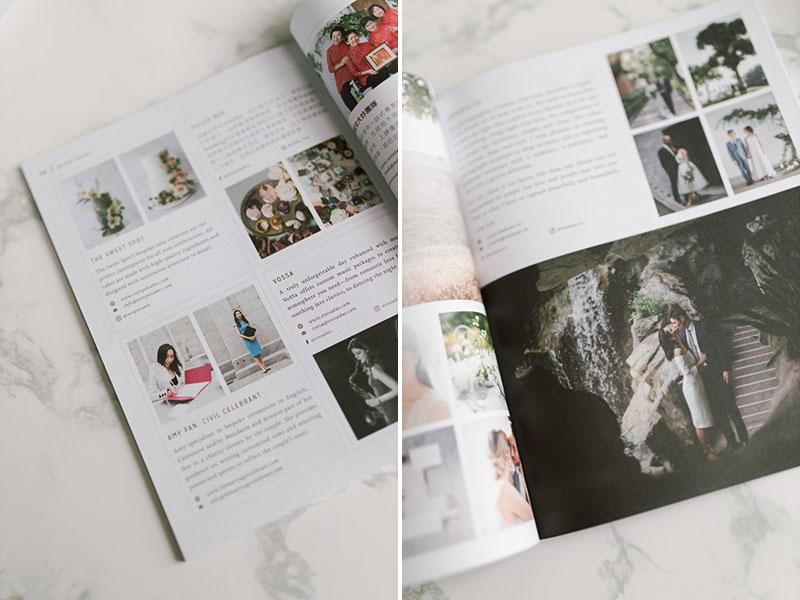 And finally, late last year, we started a survey to get to know you all a little more. Included in this magazine are the results from the survey as well a number of spreads featuring the photos submitted by respondents. We wanted to make sure that you, our readers, know how important you are and how much you inspire our work. Thank you for all your love and support! This is for you.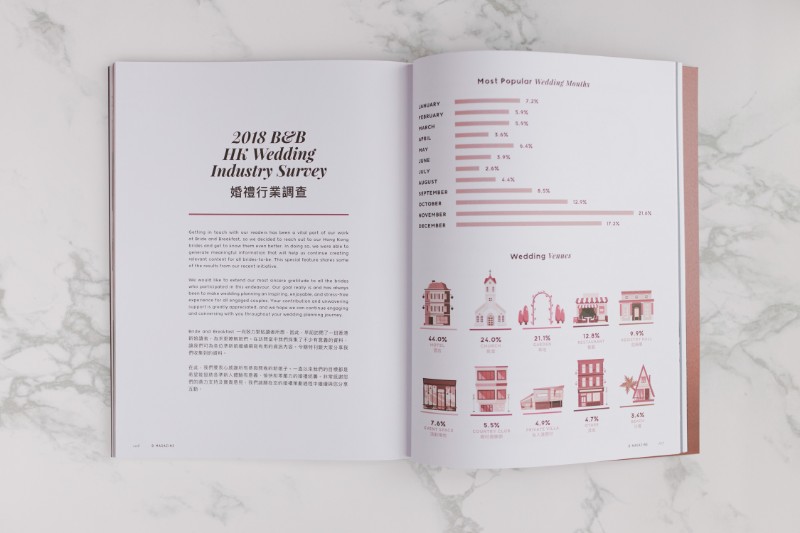 There's a lot to look forward to in this second issue, so what are you waiting for? Get a copy now.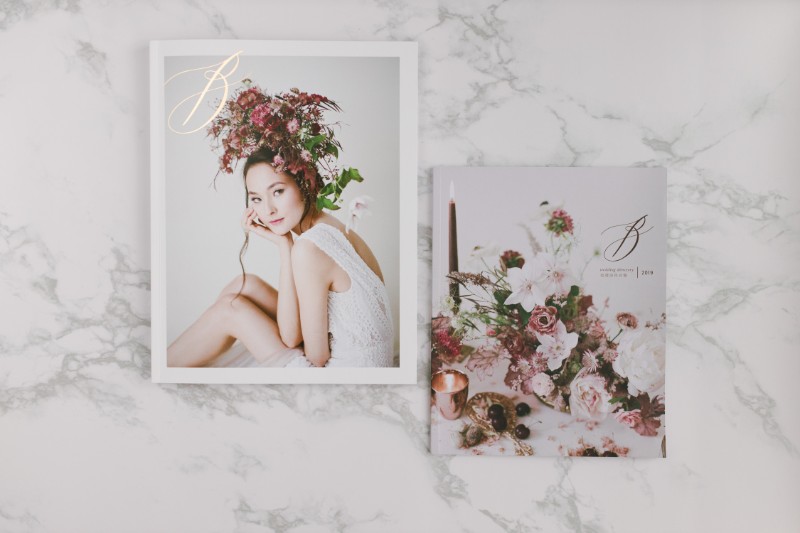 Order online via our web store. Click here. Or visit one of these bookstores nearest you.
Eslite8/F Hysan Place,
500 Leighton Road, Causeway Bay, Hong Kong

Unit 074 G/F & Unit 144 1/F, Cityplaza,
18 Taikoo Shing Road, Tai Koo, Hong Kong

Star Annex 2-3/F, Star House,
3 Salisbury Road, Tsim Sha Tsui, Kowloon

Bookazine Shop 305-307, Podium Level 1, Exchange Square,
Central, Hong KongShop 3092C, Podium Level 3, IFC Mall,
1 Harbour View Street, Central, Hong Kong

Shop 326-328, 3/F Landmark, Prince's Building,
10 Charter Road, Central, Hong Kong

Shop 4, Level B3, Three Pacific Place,
1 Queen's Road East, Admiralty, Hong Kong

Booktique Shop 1706-09, 17/F Hopewell Centre,
183 Queen's Road East, Wanchai
Swindon Book Co Ltd13-15 Lock Road, Tsim Sha Tsui, Kowloon
Feel free to drop by one of these distribution points for a free copy of our wedding directory too.
Audella Bridal House
19/F, C Wisdom Centre, 37 Hollywood Road, Central
Aurora Diamond / Made of Pearl
Room 1903, Lyndhurst Tower, 1 Lyndhurst Terrace, Central
Miss Bride Wedding Shop
15/F Winning Center, 46-48 Wyndham Street, Central
Noel Chu Atelier
Unit 2201, 22/F, Arion Commercial Centre, 2-12 Queen's Road West, Sheung Wan
S.we Wedding
11/F, E168, 168 Des Voeux Rd Central, Central
MODE Tuxedo
Level 19, Everglory Centre, 1B Kimberley Street, Tsim Sha Tsui
TinTinPhoto (Lai Chi Kok)
Room 501, Floor 5, Global Gateway Tower, 63 Wing Hong Street, Cheung Sha Wan
The Aisle
6/F, Shui Hong Industrial Building, 543 Castle Peak Road, Kwai Hing