Since you'll be spending money for your wedding decorations anyway, you might as well go for decorations that will definitely make it to Instagram! Say goodbye to the tacky and cliché wedding decorations. Instead, give your wedding reception some character by making it stylish and unique. Treat your guests with eye candy details that they will love to flaunt on Instagram. If you want to have an Instagram-worthy wedding reception, check out these points and use them to boost your creativity.
1) Play with prints and patterns.
Don't listen to people that say prints and patterns don't go with weddings! Even subtle hints of prints can make your wedding reception more stylish and will definitely help you make the cut for IG-worthy shots! Whether it be on the table runner, table cloth, or just the table napkins, prints and patterns can really take your styling to another level.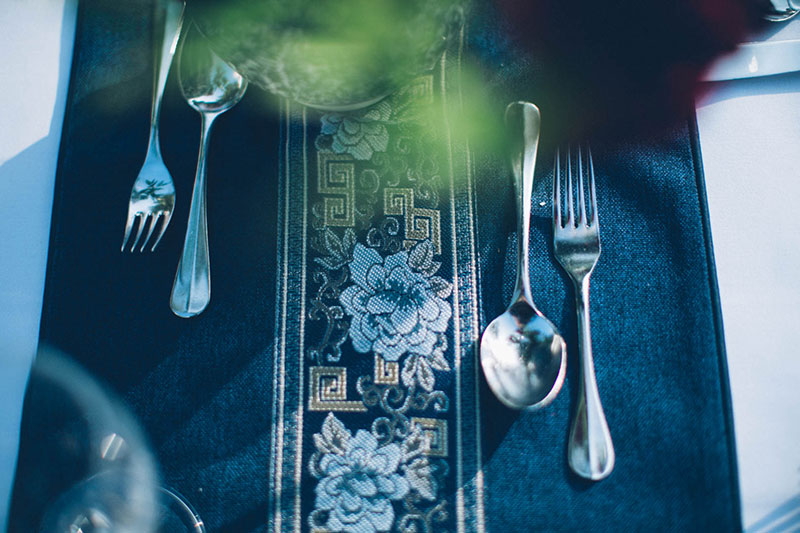 [From: You'll Love the Bold Burgundy Details of This Wedding at Beas River Country Club / Photo: Martin Aesthetics]
[From: Mackenzie Horan / Photo: Cameron and Kelly Studio]
2) Use contrasting hues for the color palette.
Pastels over pastels make a pretty color palette, but when you see this, don't you crave for a striking hue that will make this pretty palette more interesting? A palette of light hues may look bland, and seriously, they don't look that good in pictures as lights tend to wash them out. So, make an interesting palette by mixing pastel and bold hues.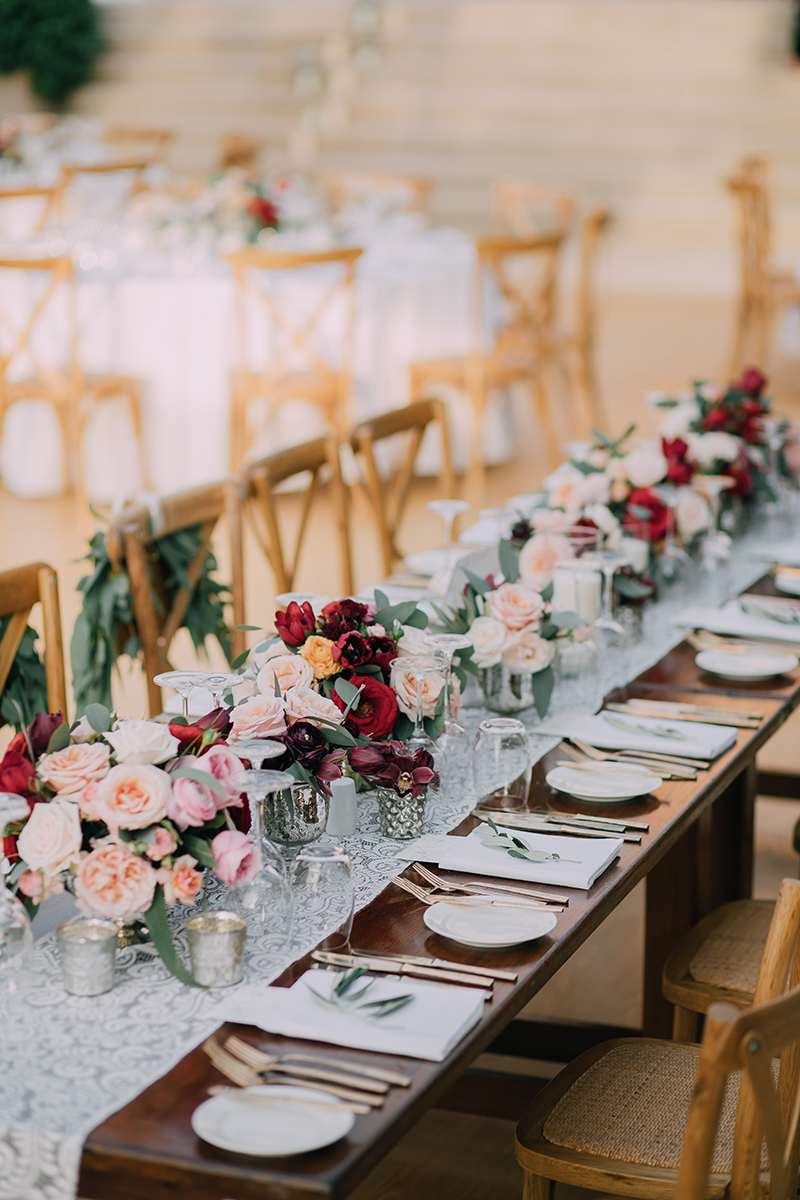 [From: 2018 and 2019 Floral Decoration Trends to Watch Out For / Photo: Madiow Photography]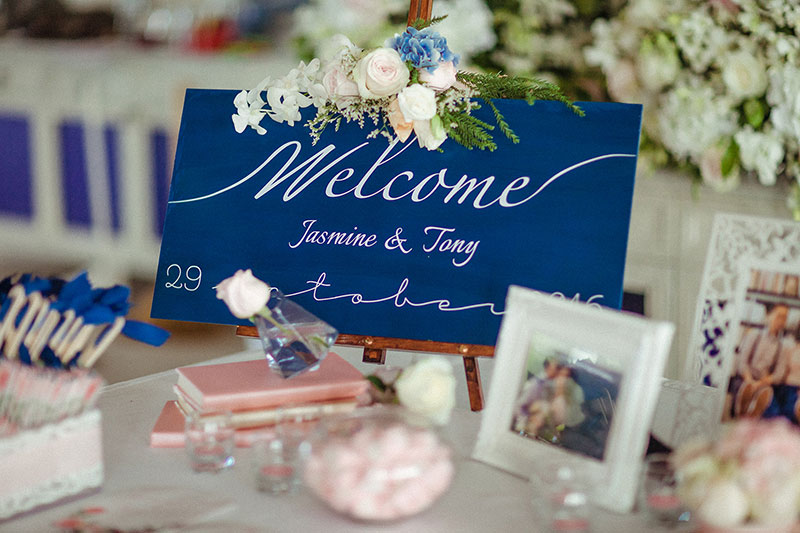 [From: A Pink and Navy Destination Wedding in Phuket / Photo: Grassy Photo Design Studio]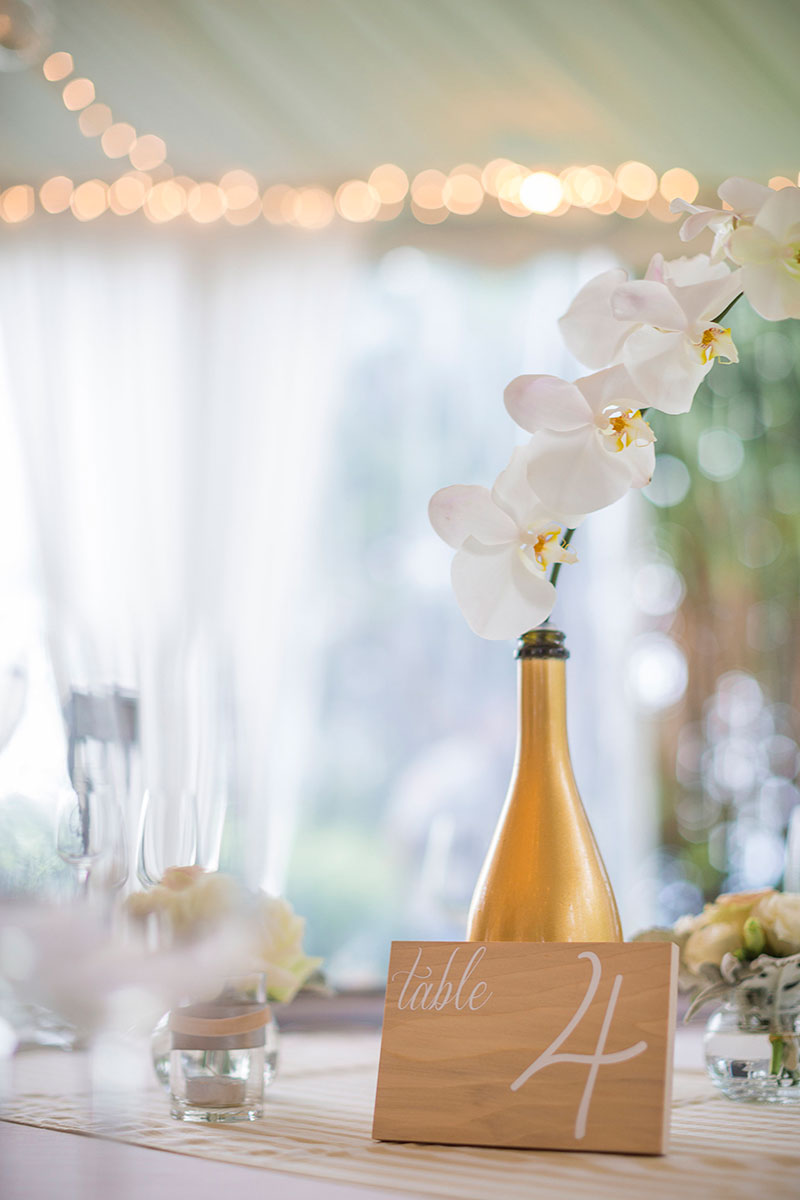 [From: Pink and blue soft boogie wedding / Photo: Darin Images]
 3) Make people look up by hanging ceiling decorations.
Ceiling decorations are something not to miss out on! When guests walk into the venue, the first thing that greets them is the overall atmosphere. If you want them to feel a starry night, give them a starry atmosphere with canopy lights! If you want some fresh garden vibes, hang some plants overhead. Make every corner of the venue interesting.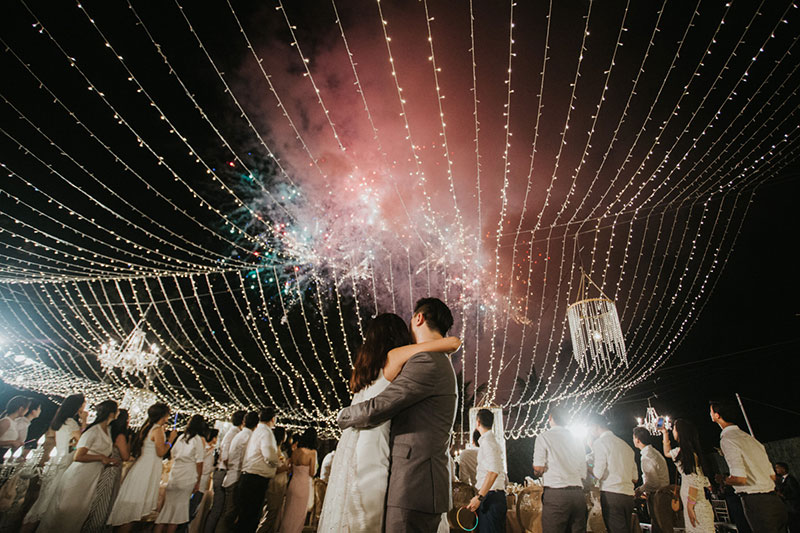 [From: This Cream and White Wedding Comes With A Dreamy Post-Nuptial Sunset Photo Session / Photo: Iluminen]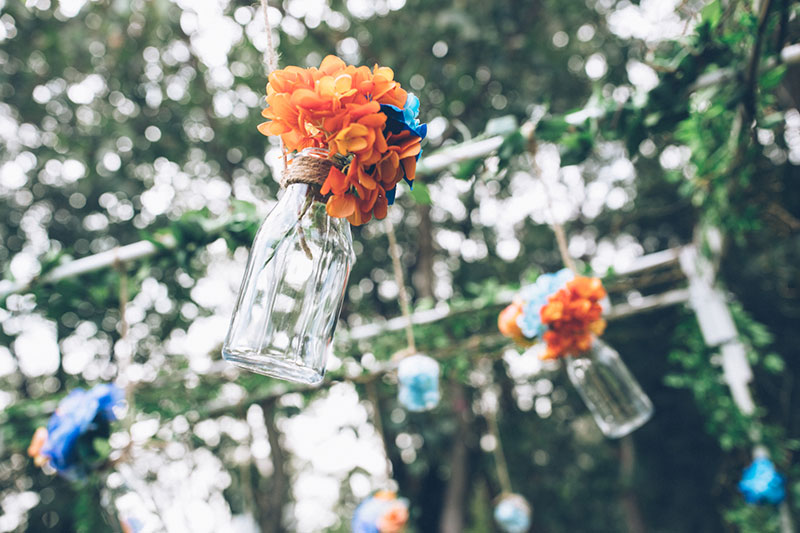 [From: An Orange and Blue Themed Rustic Wedding / Photo: Martin Aesthetics]
[From: This Couple's Dreamy Wedding Was Extra Intimate with Only 13 Guests! / Photo: Darin Images]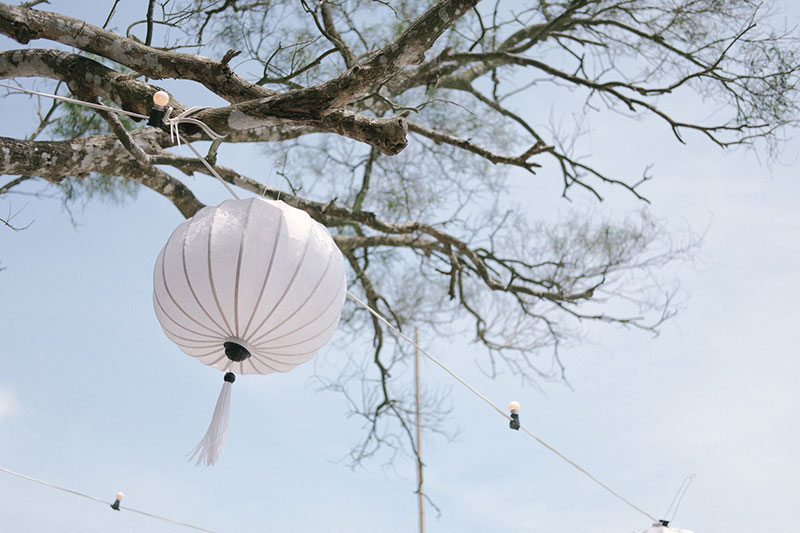 [From: A Charming Seaside Wedding with a Special Table Top Dance Number from the Entourage! / Photo: Isa Photography]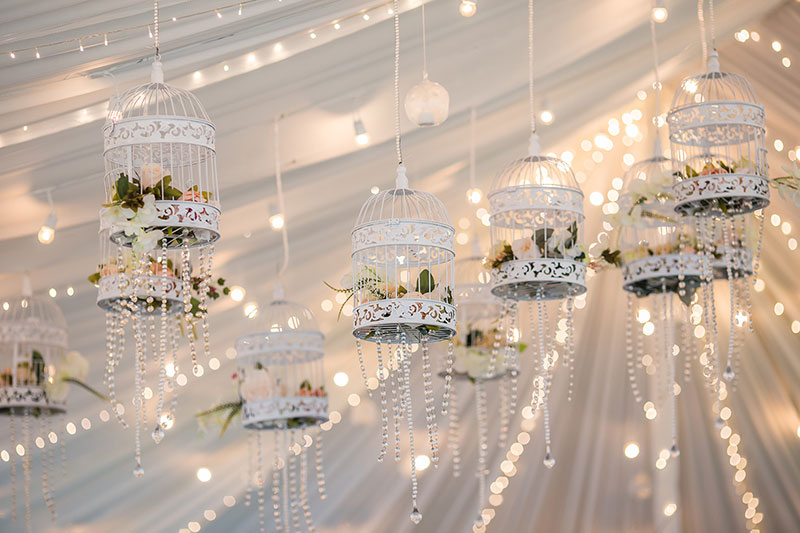 [From: Pink and blue soft boogie wedding / Photo: Darin Images]
4) Play with geometry!
Just like how a mix of light colors makes a bland color palette interesting, the lack of varying details can result in a style with no character. So try experimenting with shapes! Going geometric with table settings, focal points, ceiling accents and the like will give your reception a kick of modern edge.
[From: Inspiration Board: The Great Gatsby / Photo: C.M. Elle Studios]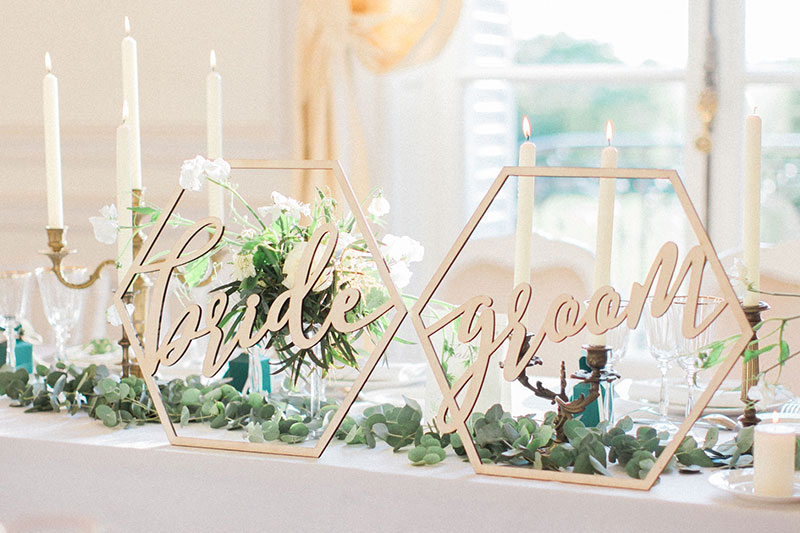 [From: A Timeless and Elegant Wedding in France / Photo: Celine Chan Photographie]
[From: 11 Budget-Friendly Wedding Decoration Ideas / Photo: Tres Jolie Weddings]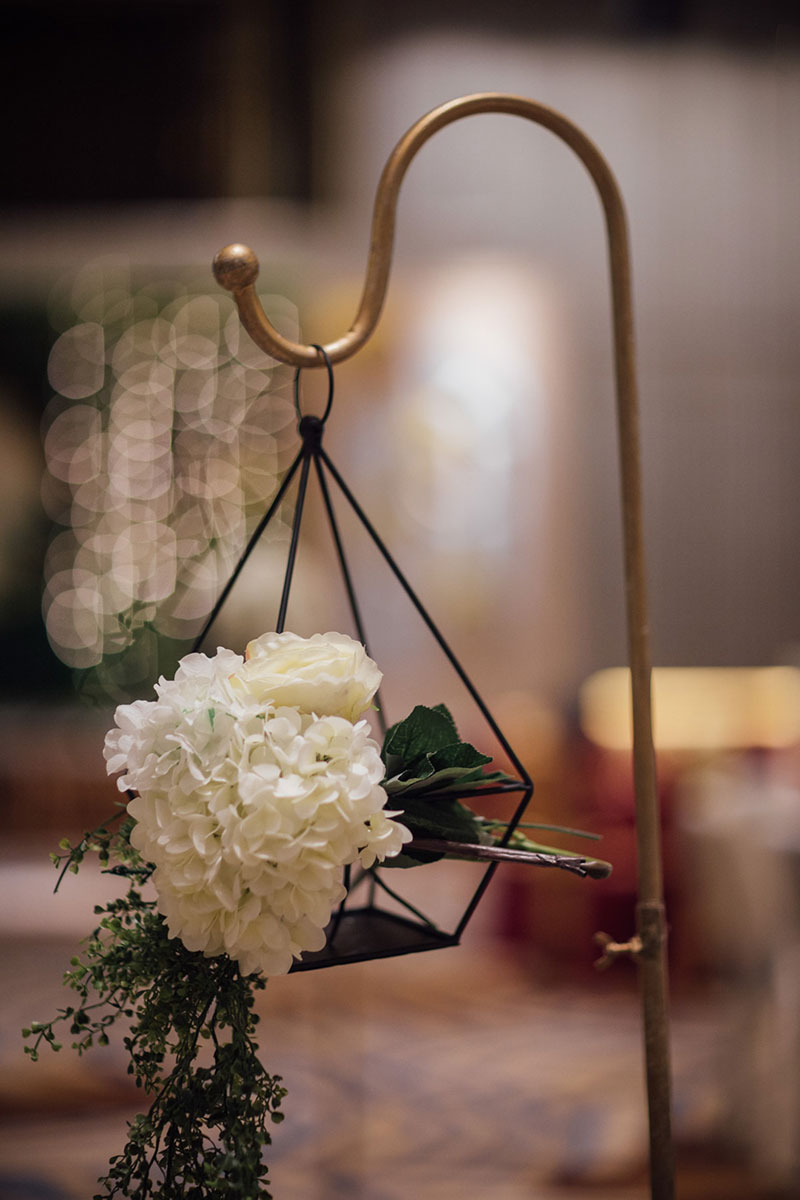 [From: A Gray Toned Wedding with Yellow Gold Accents in Macau / Photo: Nikkiloveu]
5) Add focal points that can also be good backdrops for photo-ops.
Your guests will be dressing up really nice for this special event, so give them opportunities to flaunt their OOTD (outfit of the day) by putting up decorations or backdrops they will find interesting to take photos of and photos with!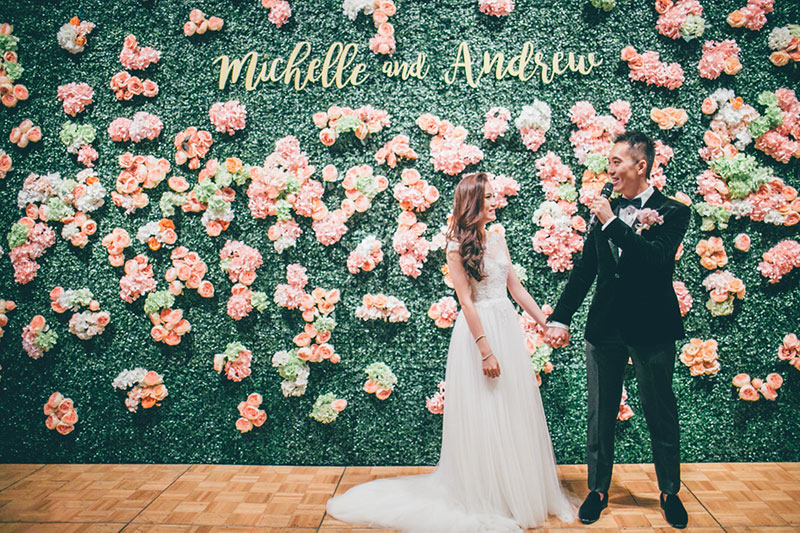 [From: A Sweet Blush-Themed Cathedral Wedding / Photo: Binc Photography]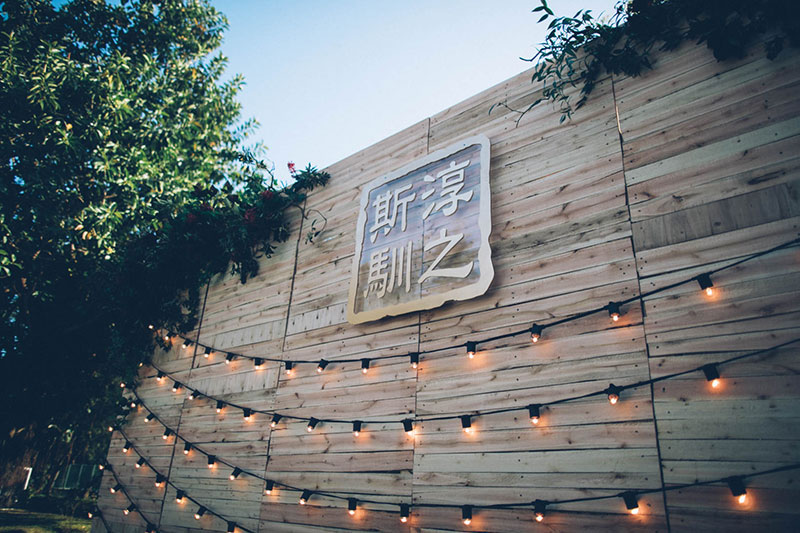 [From: You'll Love the Bold Burgundy Details of This Wedding at Beas River Country Club / Photo: Martin Aesthetics]
[From: A Fun Floral Garden Wedding / Photo: Ti Lifestyle]
6) Display your escort cards creatively.
This is one of the simplest wedding details you can easily get creative with! Instead of just listing down the names of the guests under their table assignments, try to do something more unique and aesthetically pleasing. You may stick the card onto food, drink, succulent plants, or just hang them along a thread that looks rustic. There are infinite ways to do this, so squeeze those creative juices and make something nice!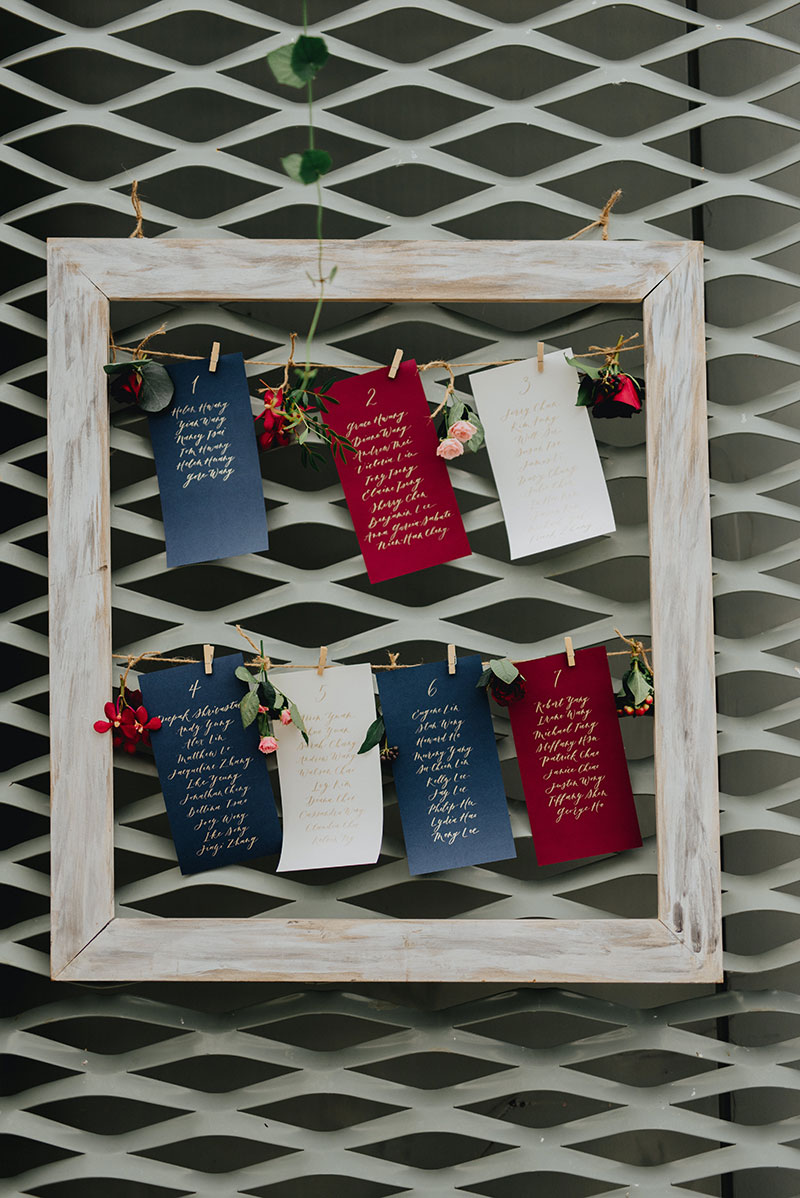 [From: A Destination Wedding with Modern Interiors and Red Color Accents / Photo: Terralogical]
[From: Bohemian wine red theme wedding grass wedding / Photo: Emma Fok Photography]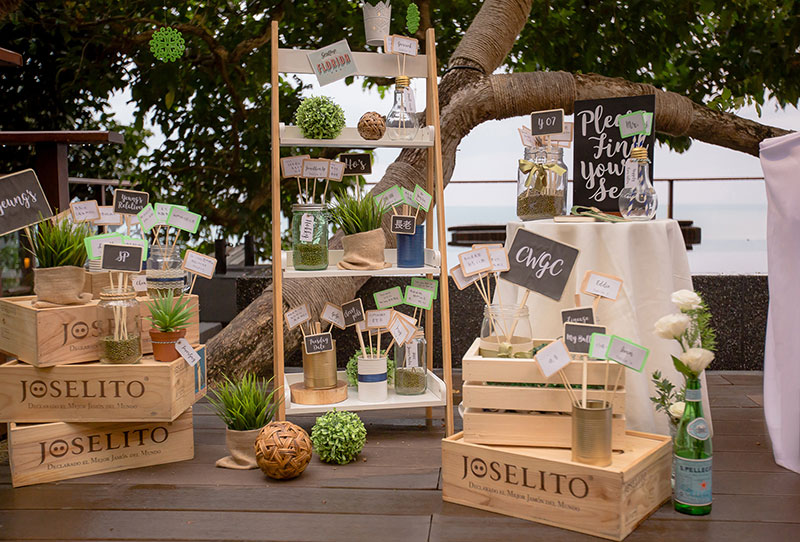 [From: An All-White Outdoor Wedding in Phuket / Photo: Wedding Boutique Phuket]
7) Have a stylish desserts table.
Desserts such as cakes, cupcakes, and tarts are intentionally decorated beautifully to make them look yummy. So, desserts actually make good décor! Make the most of them by displaying them beautifully. You might like to put them on different levels so people can see them even from a far. Add some elements that go with the theme, too, such as flowers, stylish signage, or whatever you think fits!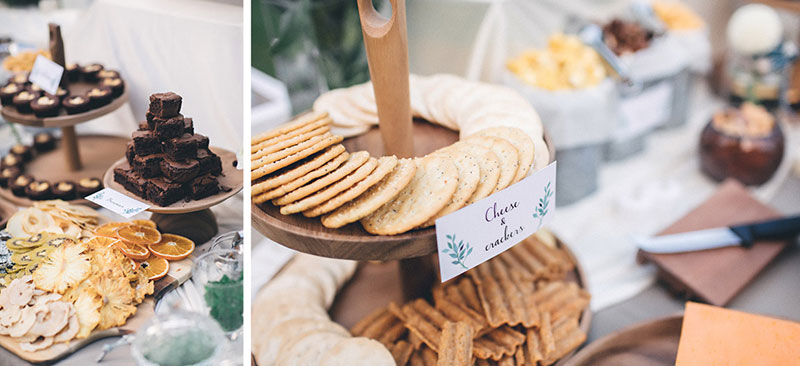 [From: A Mint-Themed Country Club Wedding / Photo: History Studio]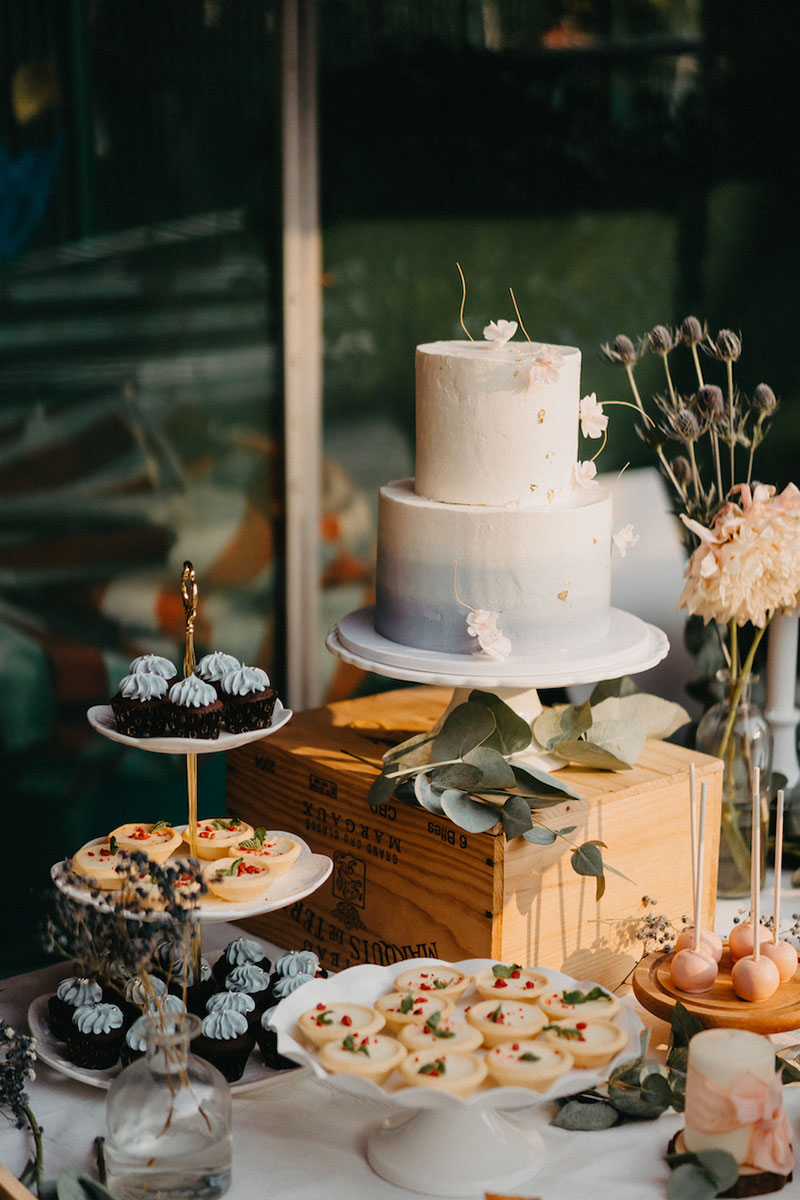 [From: This Couple Included Environmentally Friendly Decorations For Their Rustic Outdoor Celebration / Photo: Emma Fok Photography]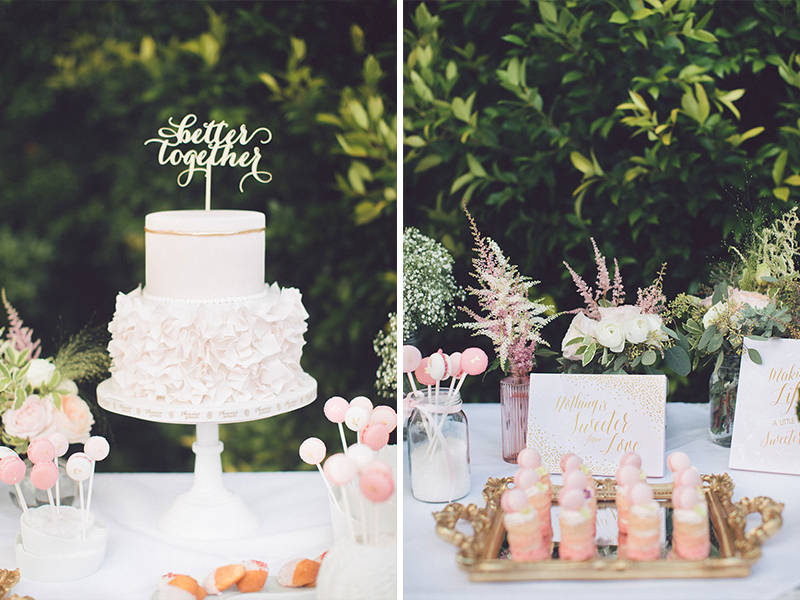 [From: A Pretty Coral, Peach, and White Wedding / Photo: Hyvis Tong]