As the year closes, we love to look back on all the beautiful features that graced the website and recall all the magical moments captured in photographs. Today, we're rounding up the top eight engagements that have moved us this past year. Each one of these pre-wedding features made their mark–from the scenery, the styling, and of course, the loving couple that star in each one of these engagements. Seeing them all over again brings back all the heartfelt emotions we experienced the first time we saw them! Read on now and find out exactly what we're talking about.
Serene Lakeside Lovers
This couple turned their trip into a spontaneous engagement shoot, and the results are absolutely breathtaking. The very scenic Lago Di Braies, a famous lake in the Dolomites, is a serene beauty and the bohemian theme of the photo shoot fit the location perfectly. We can stop swooning over this place and this couple.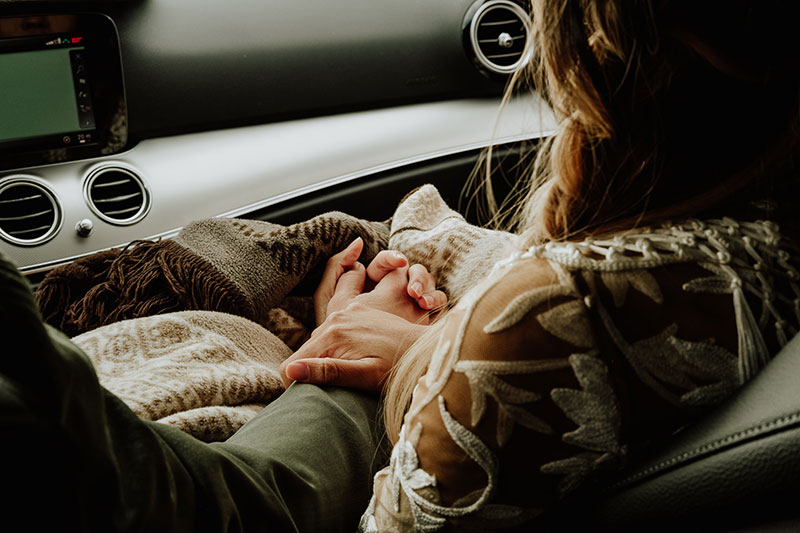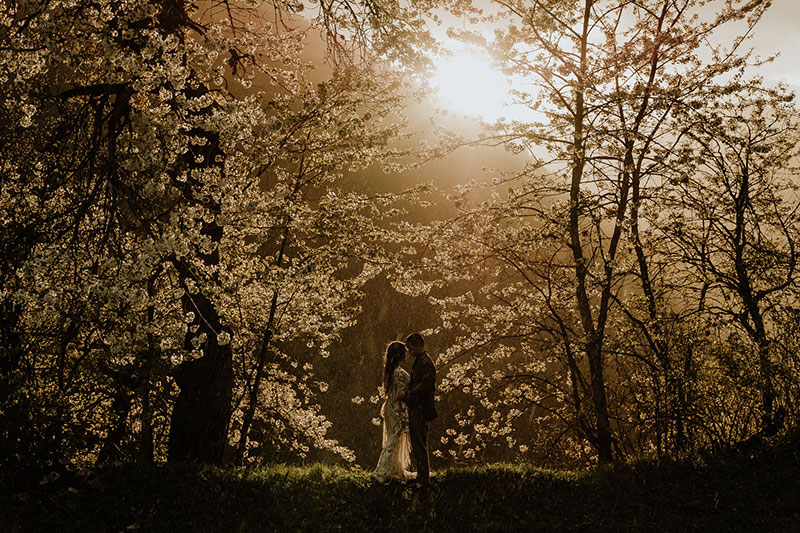 Photographer: Wild Connections / Location: Hotel Lago Di Braies, The Dolomites, Italy / Dress: Rue De Seine
Seaside Elegance
When Kristine and Max's engagement photos made their way to us, we fell in love with them instantly. The beach is always a good location for a pre-wedding shoot. But what made their engagement stand out, was the elegant styling. Kristine wore cream and gold dresses that made her look extra feminine and Max looked dashing in his suit. Include the geode decorations and gold calligraphy as details and you have a stunning engagement at your midst!
Photographer: Hilary Chan Photography / Venue: The Peak and Chung Hom Kok / Bride's Dress: Amire Bridal and Trinity Bridal / Bride's Shoes: Jimmy Choo / Groom's Attire: Luxe Tuxedo / Hairstylist and Makeup Artist: Gabbie Makeup / Bouquets: JF Floral Couture / Invitation and Calligraphy: Featherly Script / Ring Box: The Mrs Box
Japanese-Inspired Romance

Who is a fan of Japanese romantic comedies? If you are then, you'll love Daibo and Alvin's pre-wedding photos as much as we do! These photos will surely fill you with all the Japanese romantic comedy feels to keep you in high spirits for the rest of the day. We love that they're both in kimonos and that they just look so genuinely happy.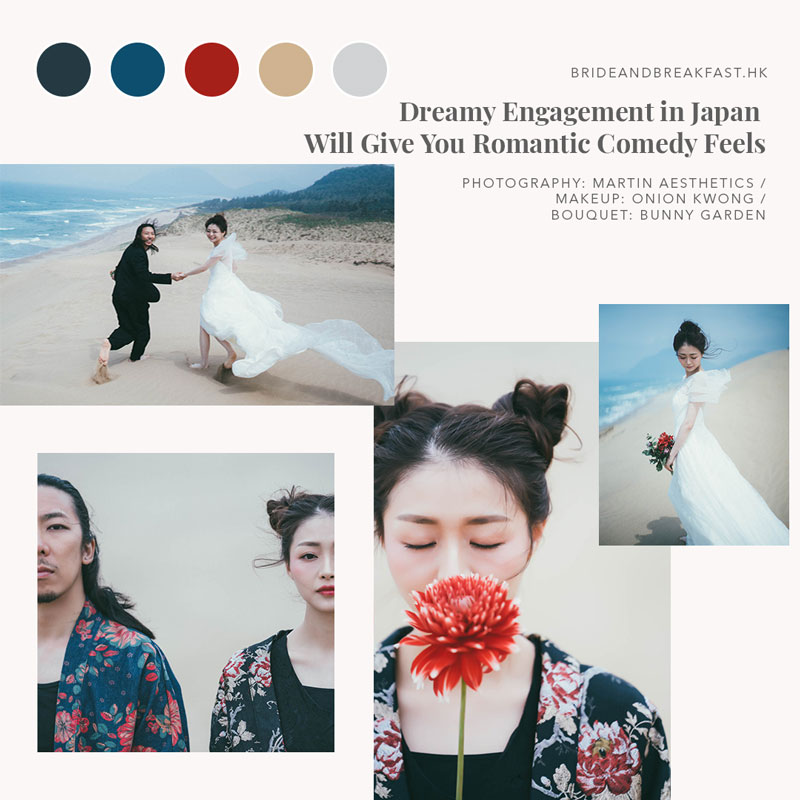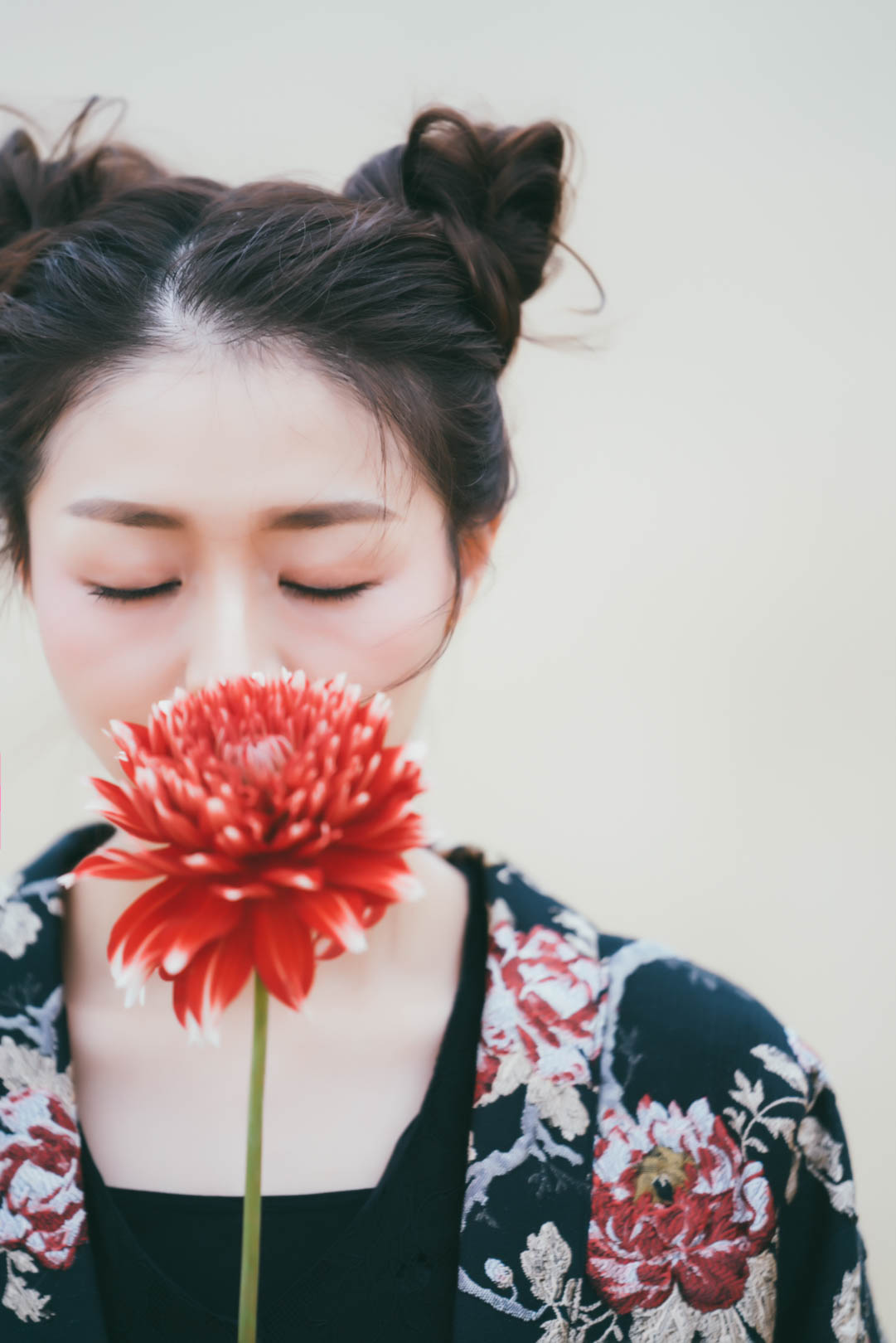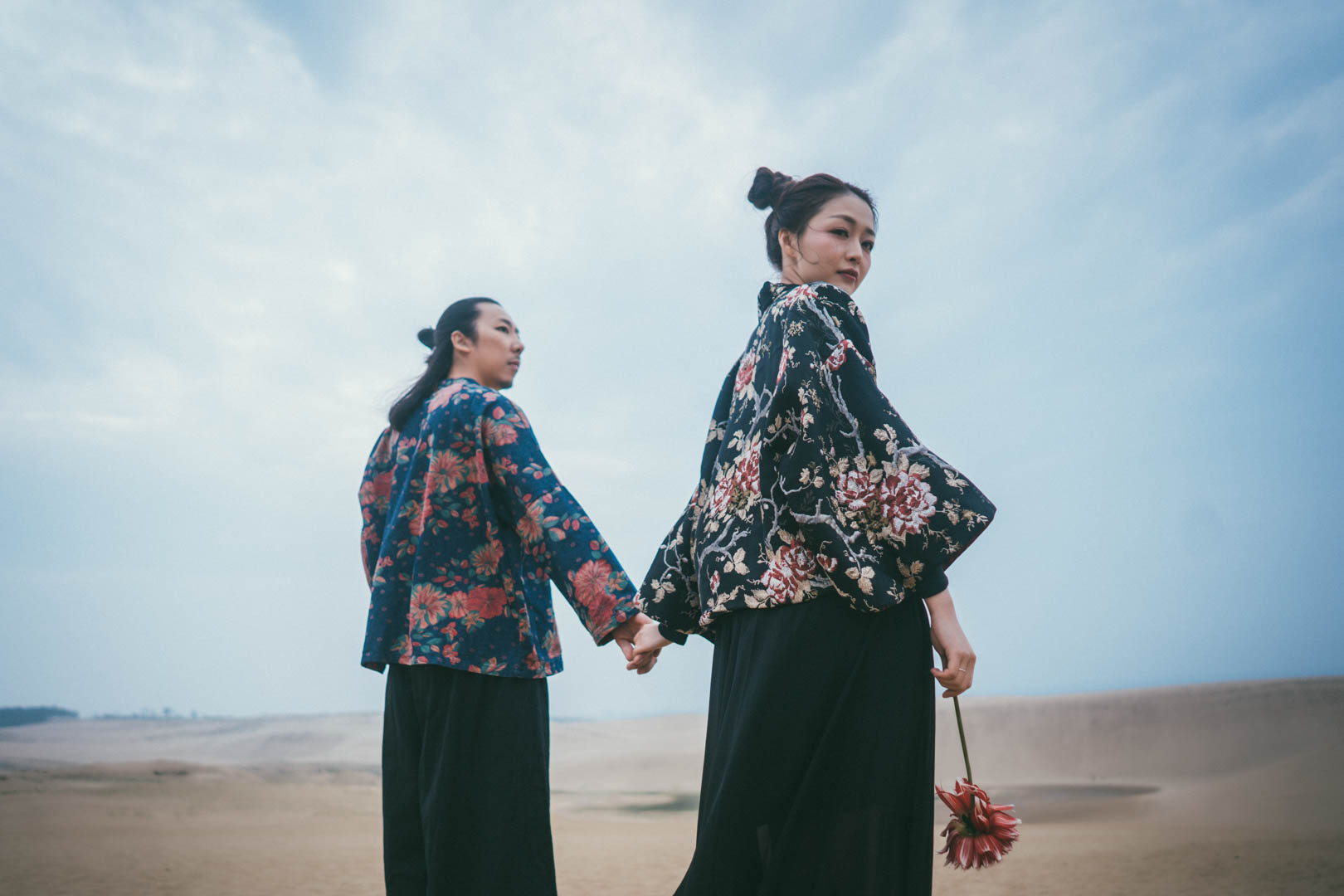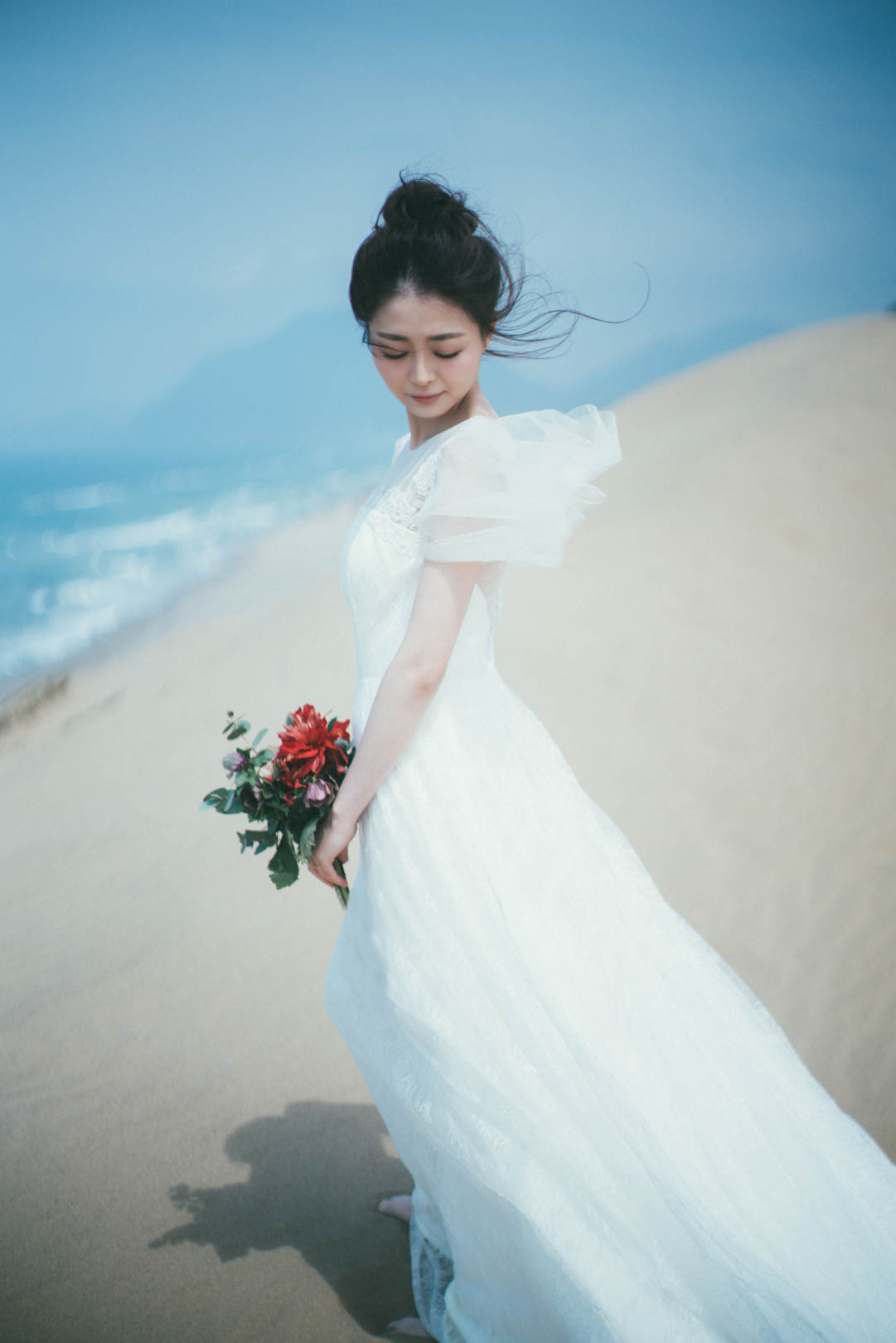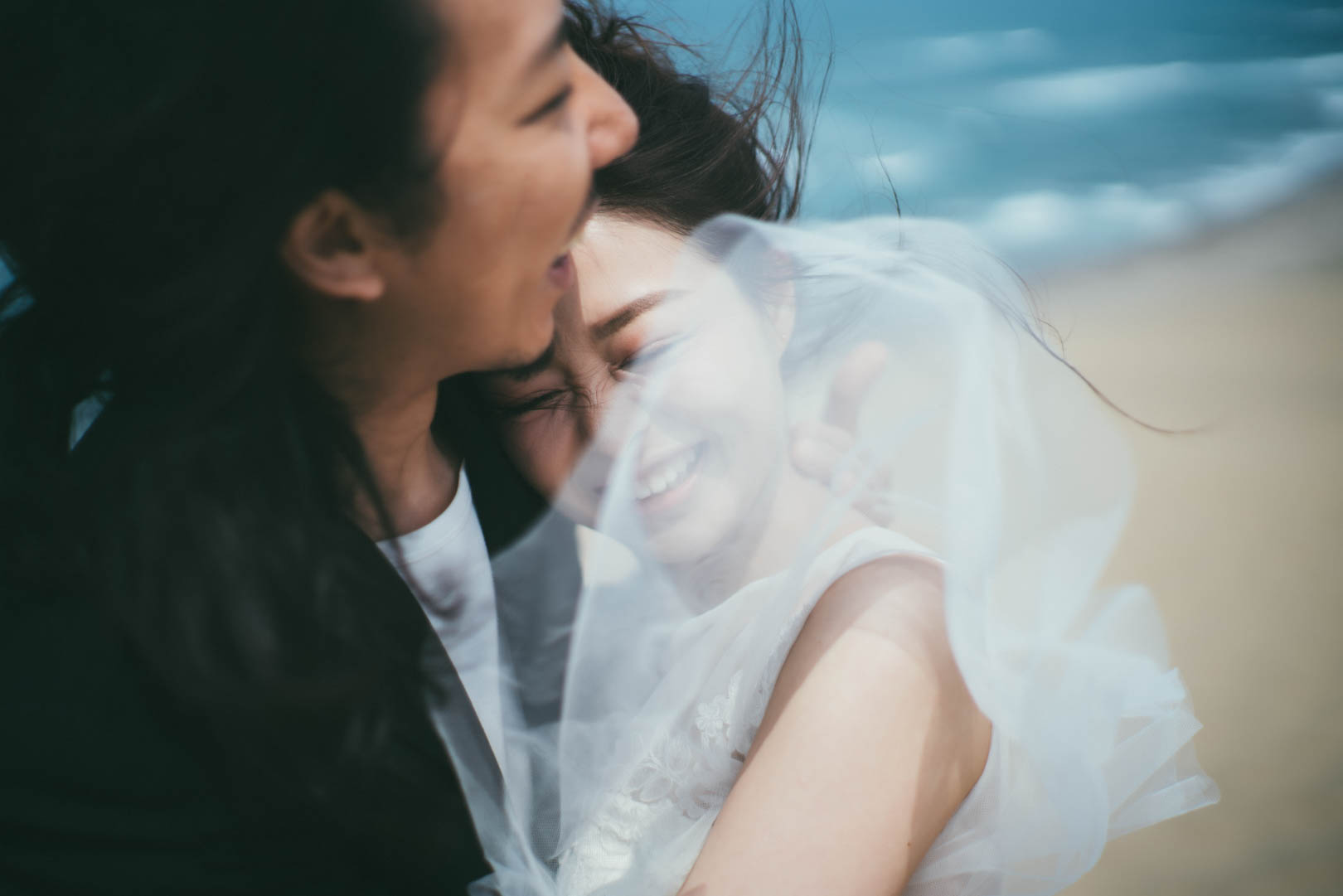 Photography: Martin Aesthetics / Makeup: Onion Kwong / Bouquet: Bunny Garden / Wedding Dress: 芝诺婚纱 (taobao) / Suit: Yohji Yamamoto / Casual Attire (Alvin) Hat: Paul Harnden , Top and Bottom: YAECA, Shoes: Sanders Shoes, Eyewear: Kearny Eyewear / Casual Attire (Daibo) Hat: Barairo no Boushi, One piece: Nest Robe, Shoes: Buttero, Watch: Vague Watch Co. / Kimono Attire (Alvin) Top: XF Studio 修帆家 (taobao), Bottom: Sunyvonne Studio (taobao), Headpiece: 安德阁 / Kimono Attire (Daibo) Top: 暴力杂货 (taobao), One piece: 雪梨高端訂制女裝1 (taobao)
Sweet Jungle Escape

Nadear and Andres' pre-wedding photos look so much like a tale from a novel, where the heroine is hidden in a jungle, and the leading man finds her, sweeps her off her feet, and they disappear into the wilderness! They both love the outdoors, so they chose to take photos at the Four Seasons Tented Camp. This beautiful place and the photos that where taken in it are sights you will not want to miss.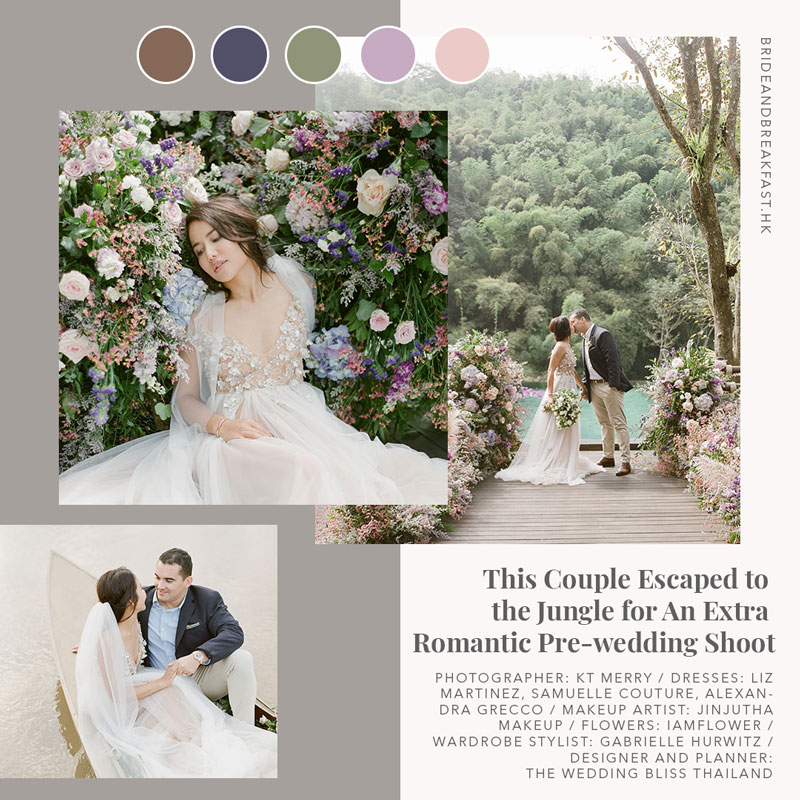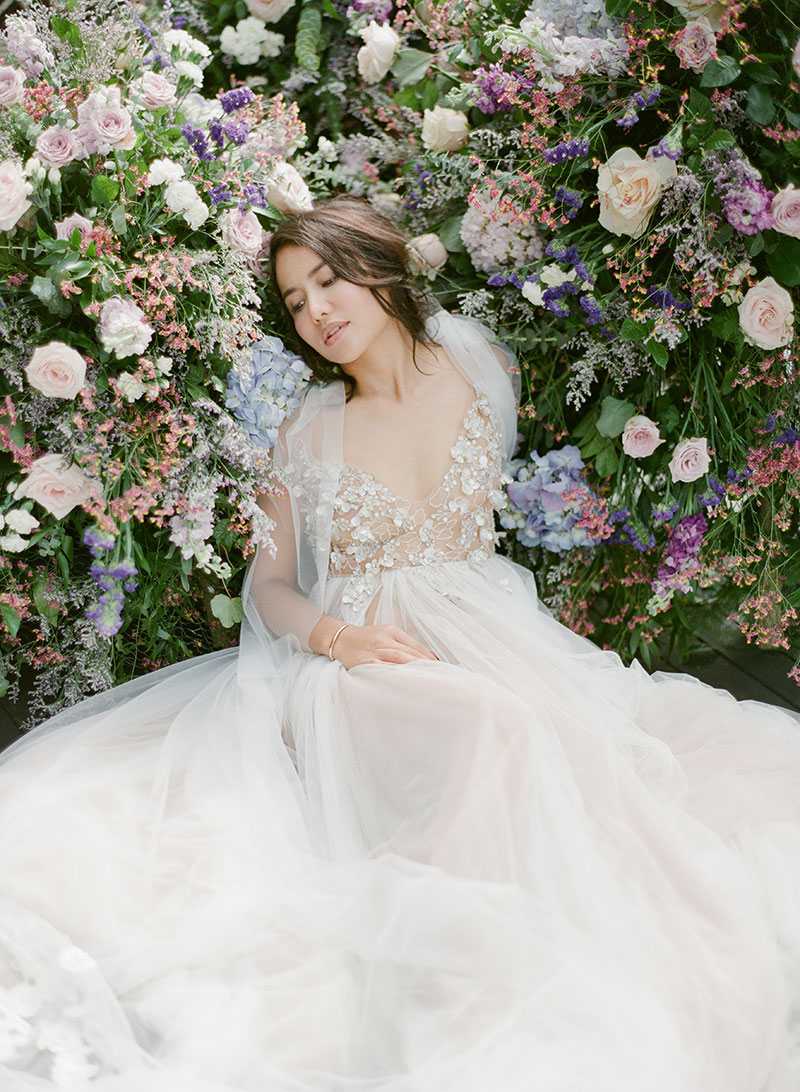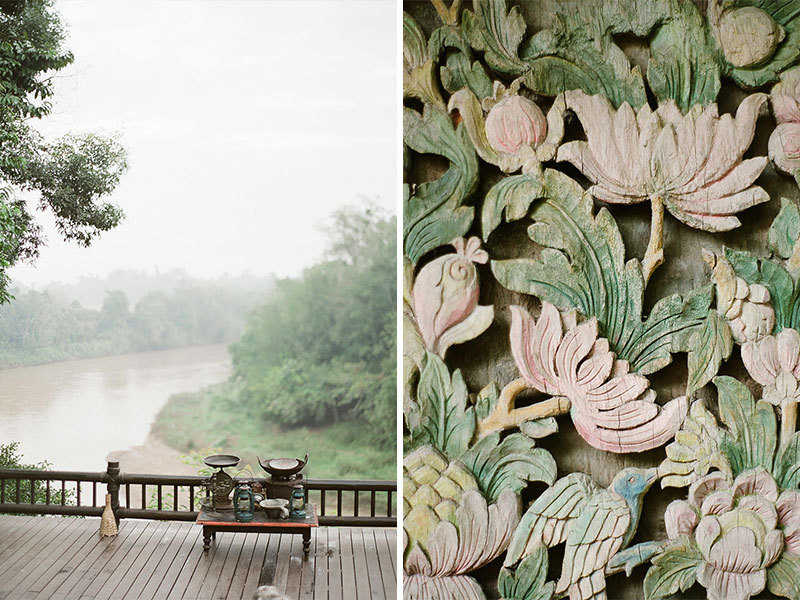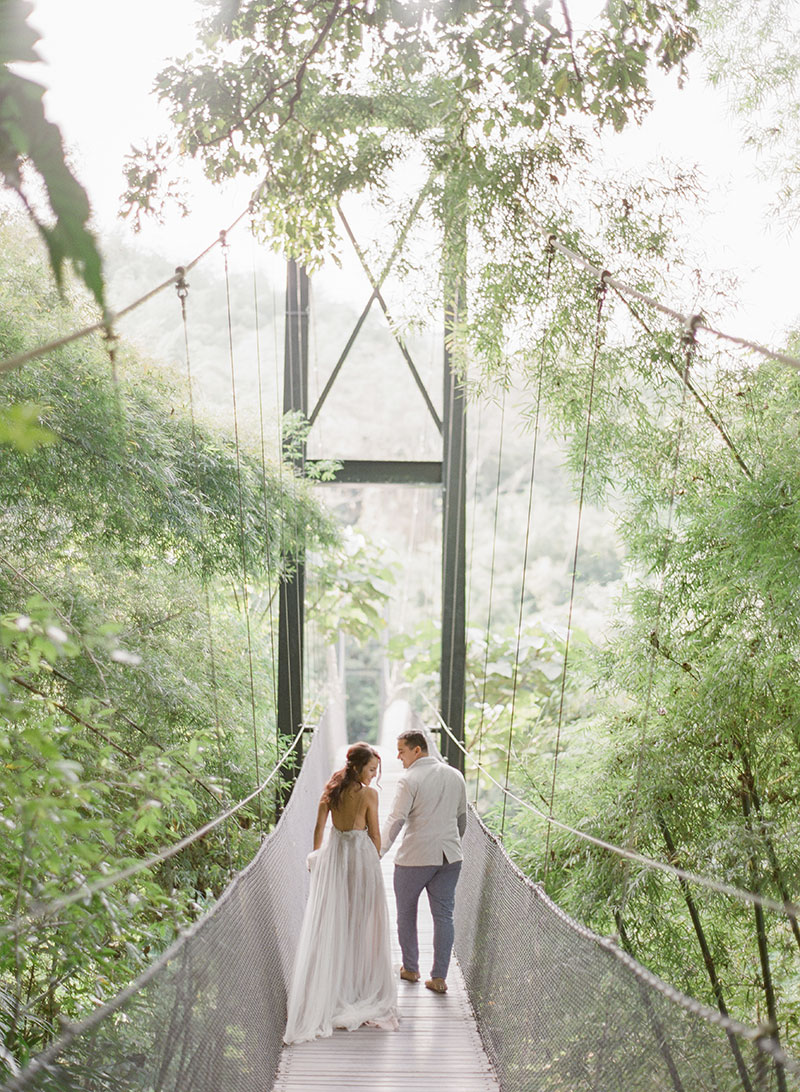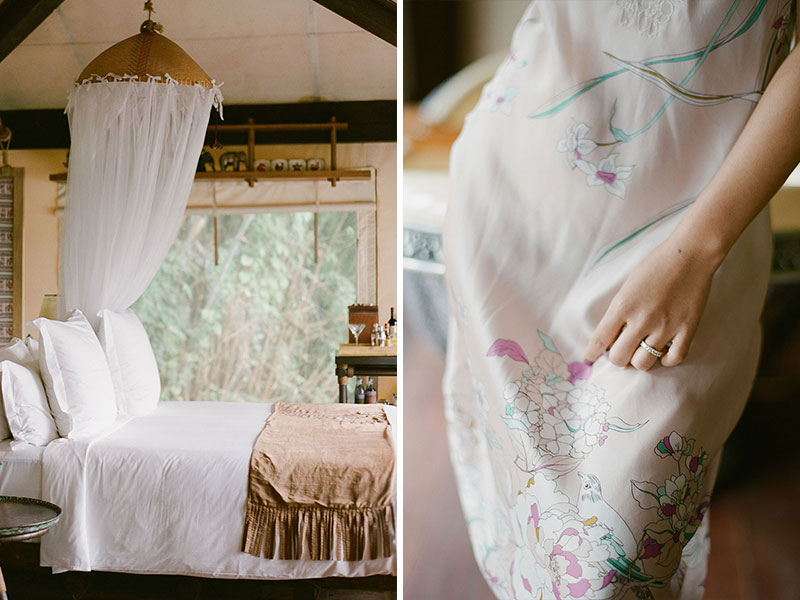 Photographer: KT Merry / Venue: Four Seasons Tented Camp,  The Golden Triangle, Thailand / Dresses: Liz Martinez, Samuelle Couture, Alexandra Grecco / Makeup Artist: Jinjutha Makeup / Flowers: IAMFLOWER / Wardrobe Stylist: Gabrielle Hurwitz / Designer, Concept and Planner: The Wedding Bliss Thailand
Under the Italian Sunshine
When engagement photos give you that feeling that you want more photos, you know they're special. Whitney and Edwin's pre-wedding shoot in Italy did exactly that! We kept following the couple as they toured the coast of Cinque Terre and the explored the fields of Tuscany. Everything around them was simply charming!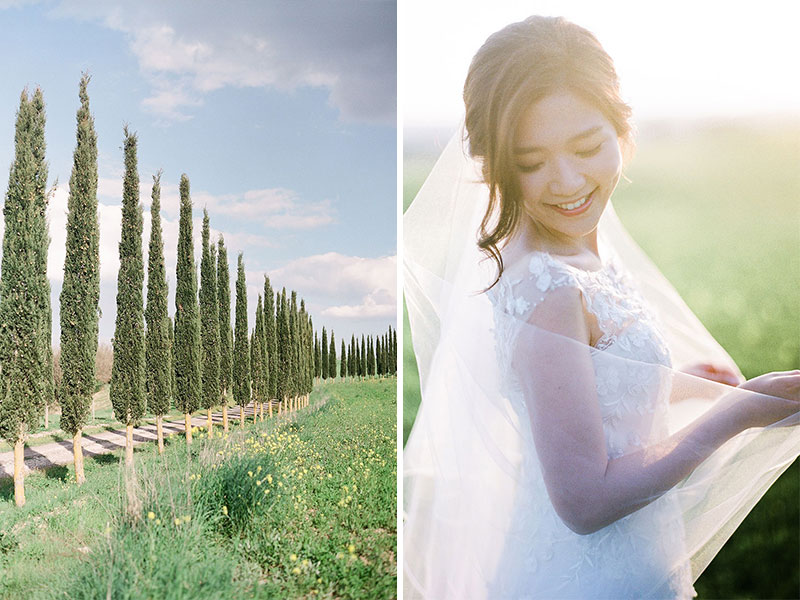 Photographer: Jada Poon Photography / Gowns:  Oscar de la Renta, Tara Keely from Trinity Bridal / Veil: Oscar de la Renta / Casual Dresses: Revolve / Makeup Artist and Hair Stylist: Gabbie Makeup
Scenic Tibetan Heights
Climbing mountains together is a feat to cherish and remember. So why not make the most of a journey up in the mountains by taking scenic photographs with the towering cliffs as your backdrop? Kamis and Wai's engagement shoot was spent in the mountains of Tibet and of course, they had the most stunning view all around them.
Beautiful Blues
Blue is definitely one of brides' favorite colors–it's one of ours too! So you can imagine how thrilled we were when Phoebe and Alex's pre-wedding photos came our way. The beautiful blue details took our breaths away–from the invitations, geode decor, and bouquet–and they all complemented the equally-blue scenery.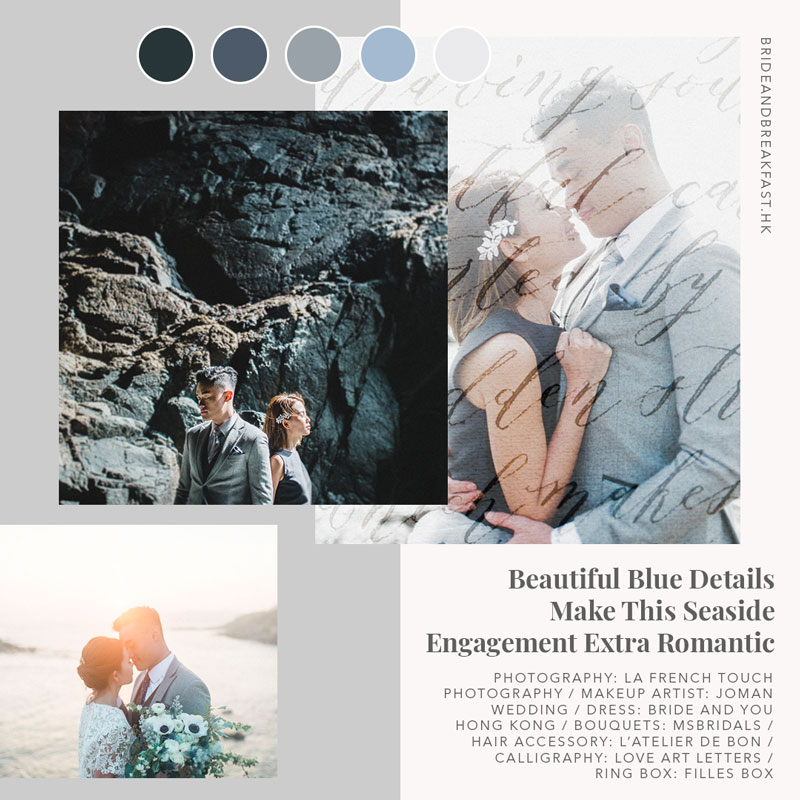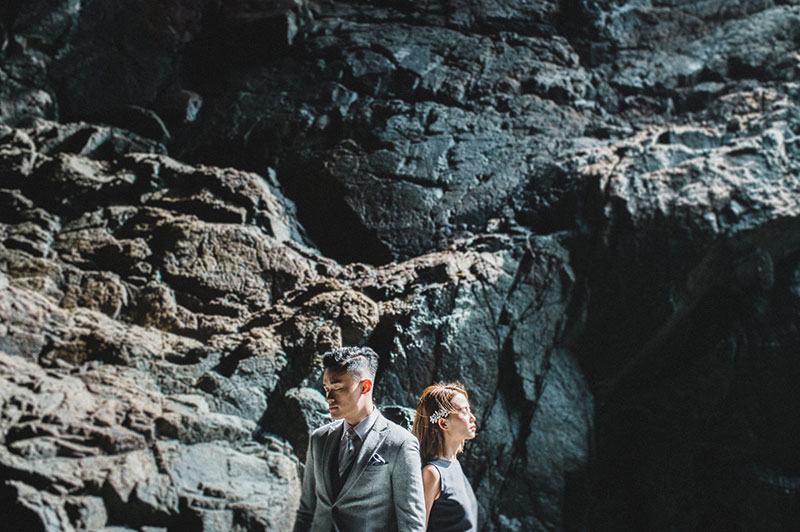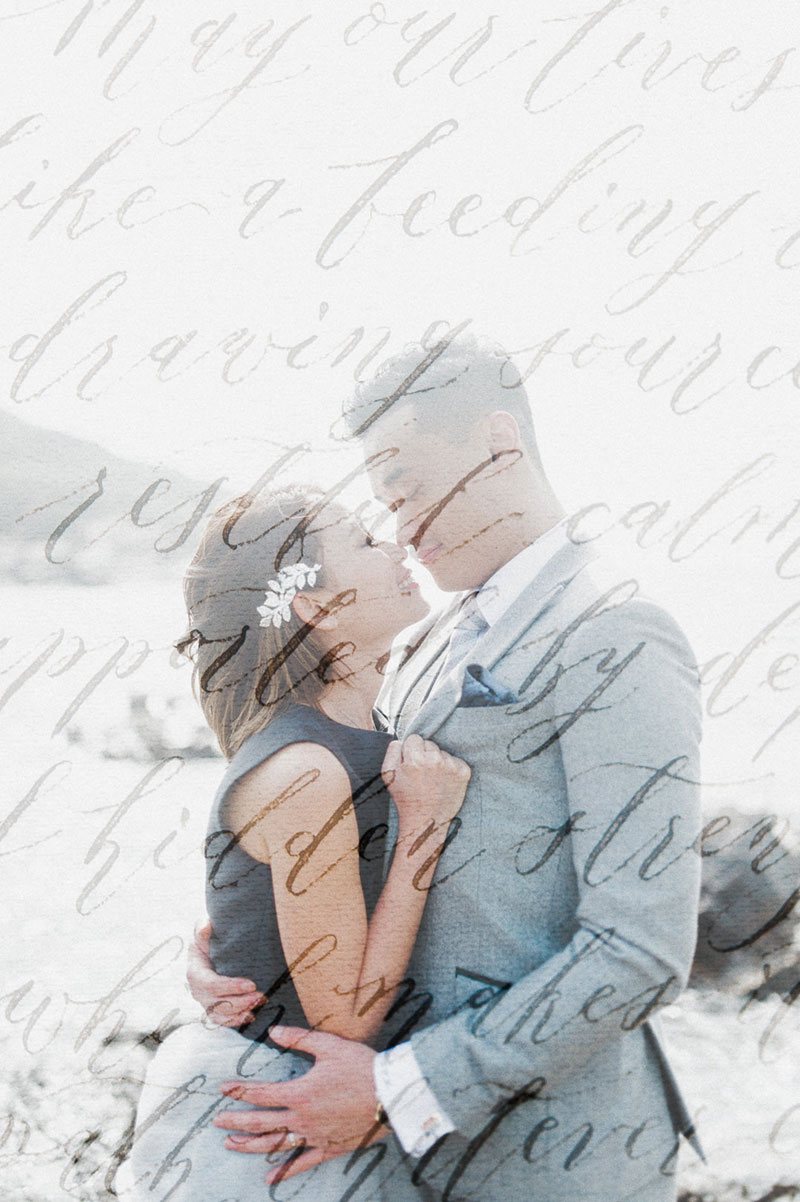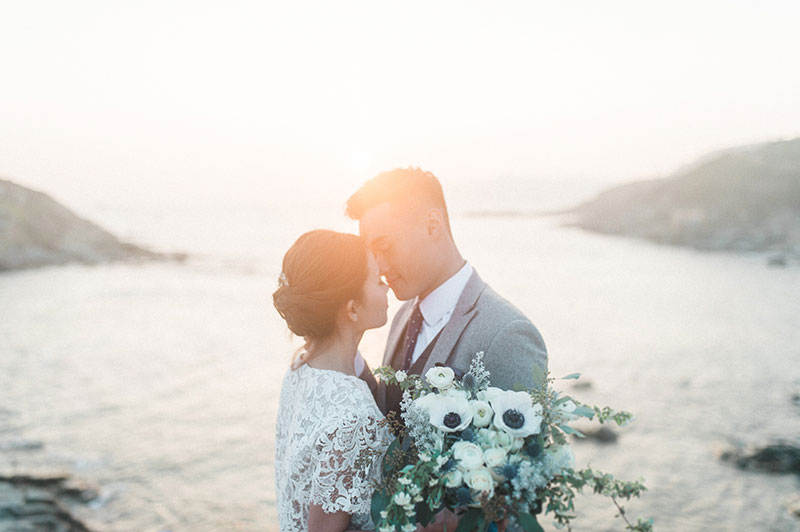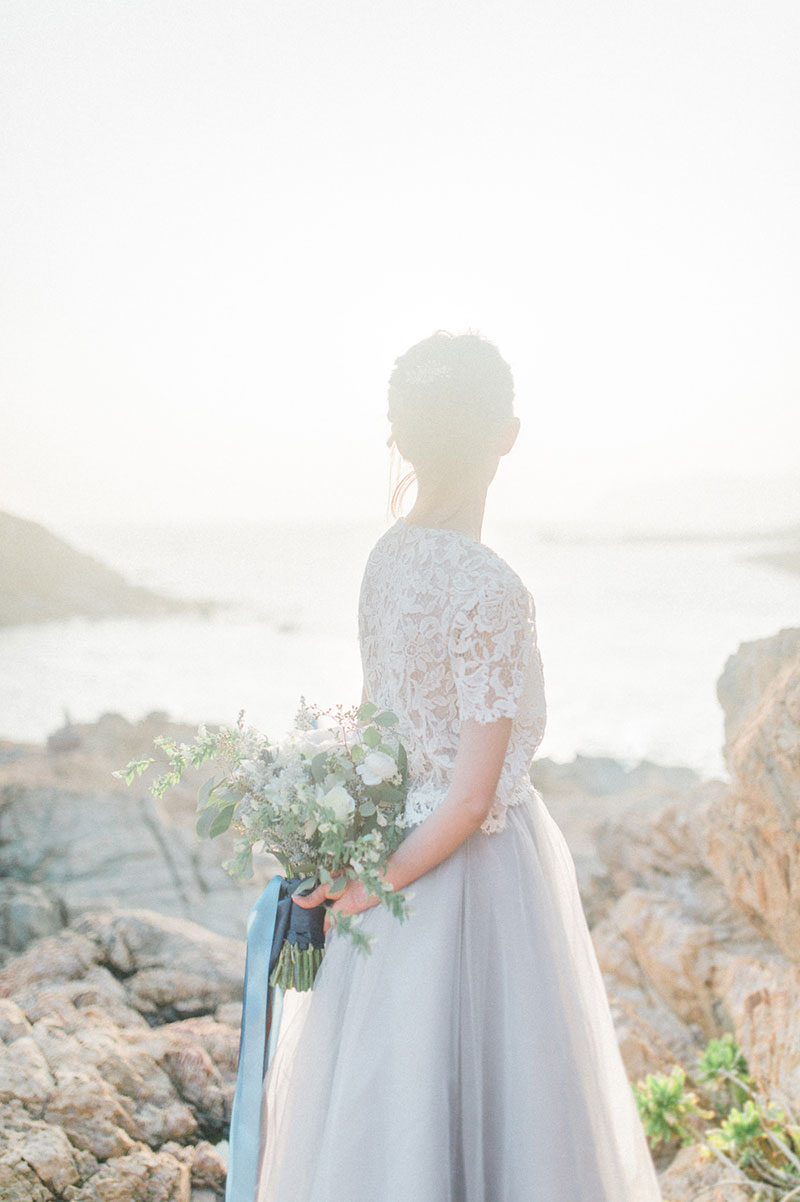 Photography: La French Touch Photography / Venue: Cap d'Aguilar / Makeup Artist: JOMAN Wedding / Dress: Bride and You Hong Kong / Bouquets: MsBridals / Hair Accessory: L'atelier de bon / Calligraphy: Love Art Letters / Ring Box: Filles Box
Winter Fairy Tale
This winter engagement session in Vienna reminded us so much of the classic fairy tales that were told to us when we were little girls–of princesses and palaces, and magical worlds where anything is possible! It was only natural that we'd fall head over heels for Sabrina and Benson's pre-wedding photos. Every shot is reminiscent of our favorite tale of two lovers who find each other and live happily ever after.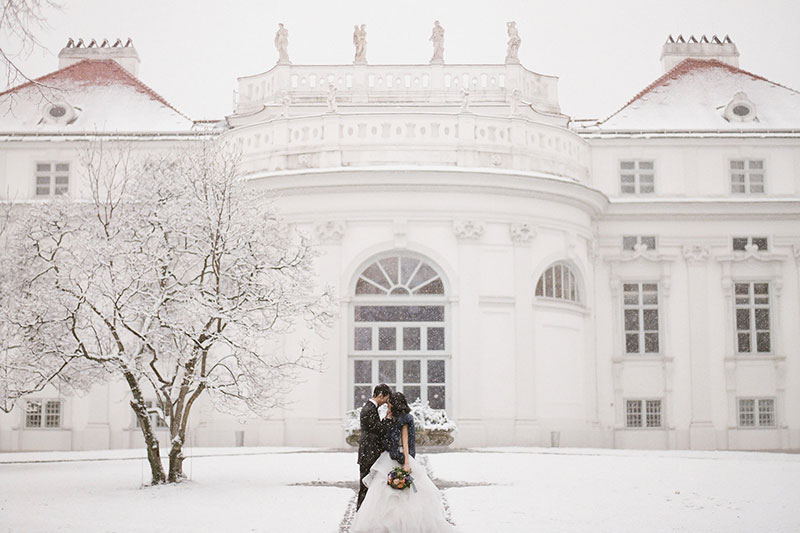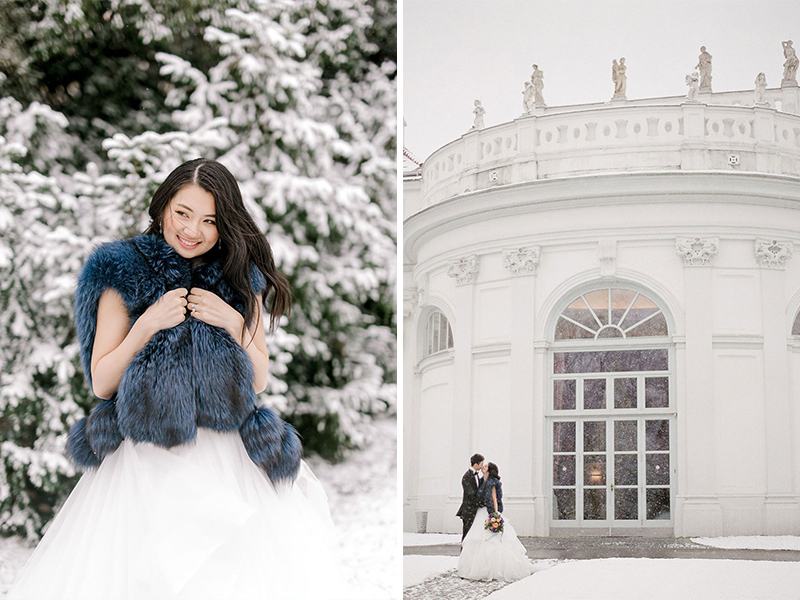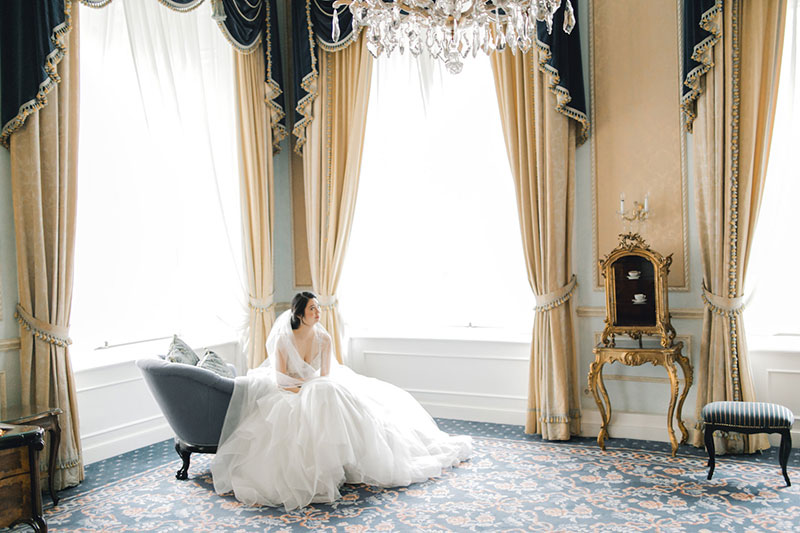 Photographer: Peter and Veronika / Venue: Hotel Imperial, Schönburg Palace, and Museum of Art History, Vienna / Makeup Artist and Hair Stylist: Alma Milcic / Bride's Gown: Sottero and Midgley / Bride's Shoes: René Caovilla / Groom's Attire: Custom made / Groom's Shoes: Dolce & Gabbana / Floral Design: A Very Beloved Bloom / Engagement Ring: Tiffany & Co. / Ring Box: The Mrs Box / Stationery: Eliv Rosenkranz / Planning, Styling, and Design: A Very Beloved Wedding