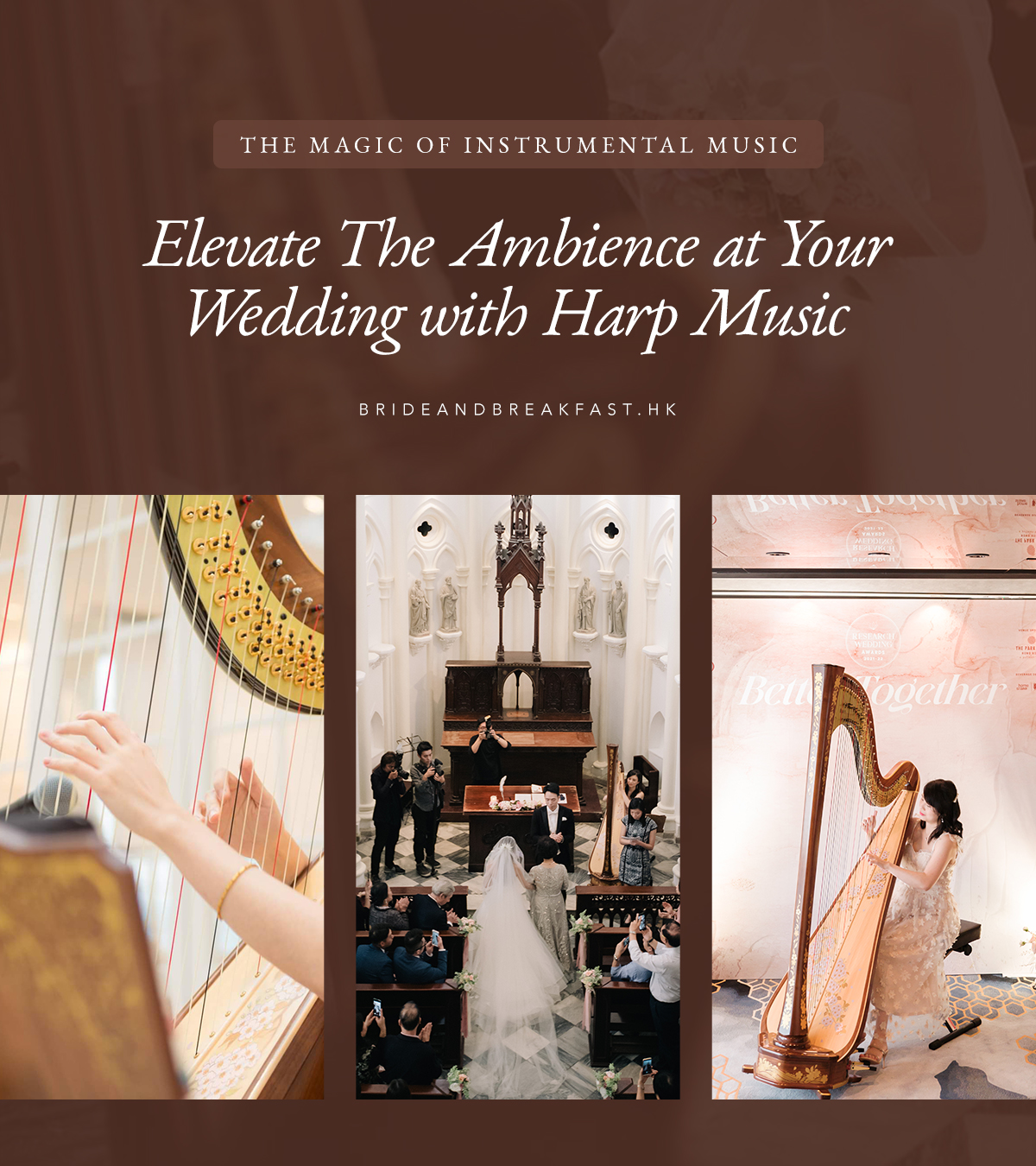 In some occasions, the wedding playlist gets buried underneath the more upfront and tangible wedding details like the wedding gown and suit, the flowers, and the wedding decorations. But did you know that wedding music plays a very important role on your special day?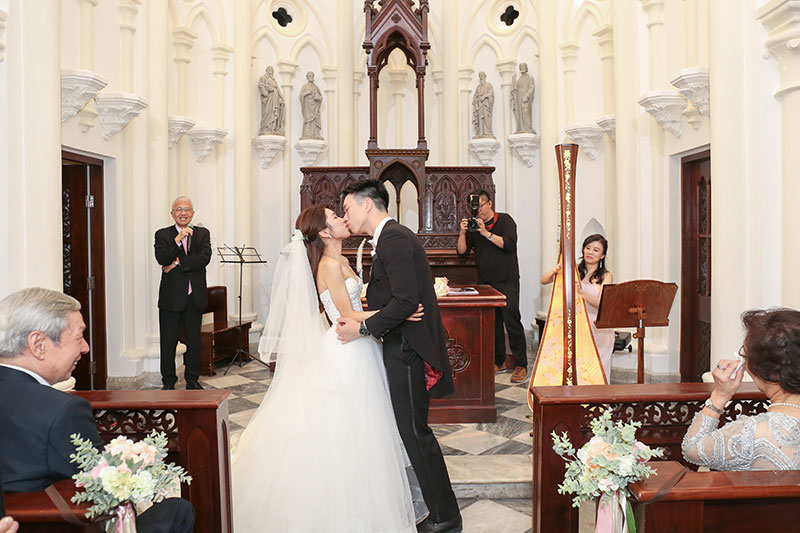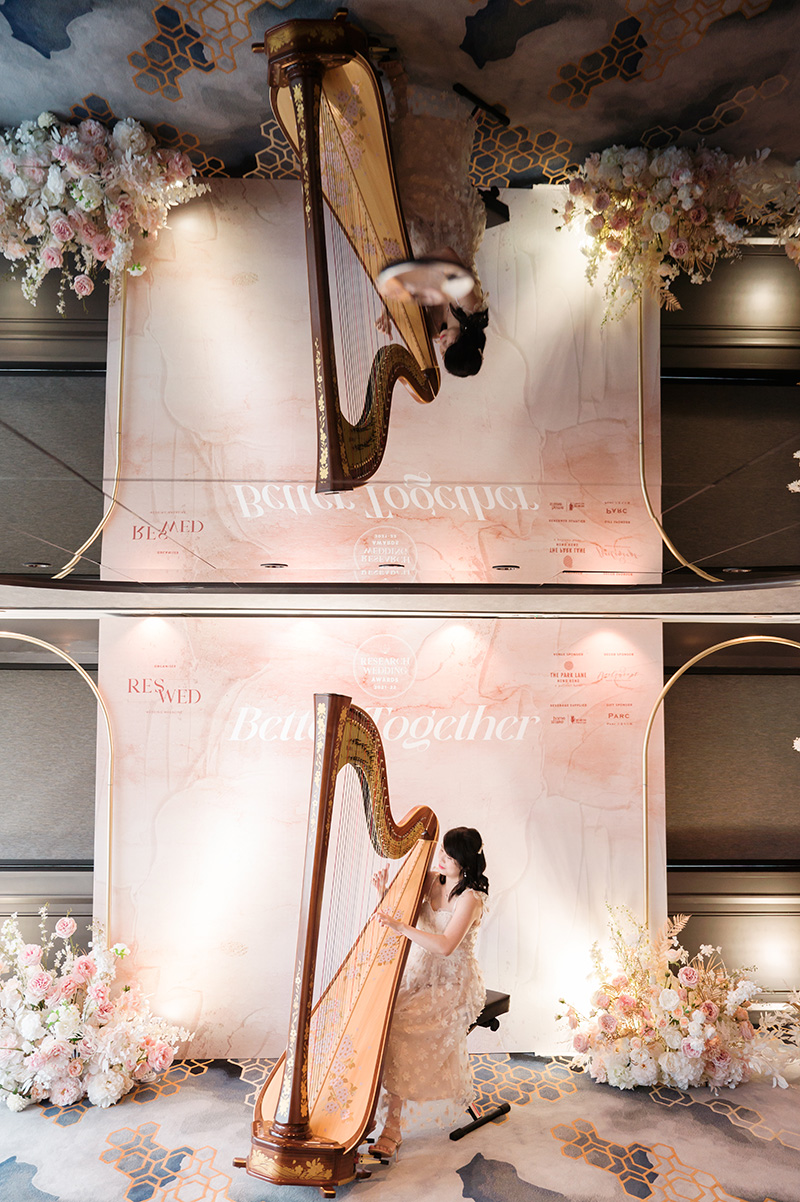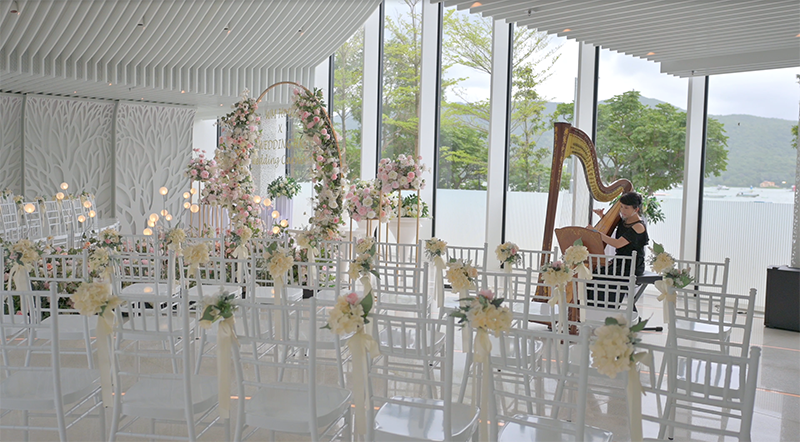 Imagine this, you appear at the end of the aisle and as you take your first steps, you find yourself wrapped in the tune of your favorite love song. At that very moment, the sweeping melody fills the room with romance and everyone is immediately lost in the immaculate sight of you. This is the power of music. You can create a captivating moment that will last a lifetime if you play the right music at the right time.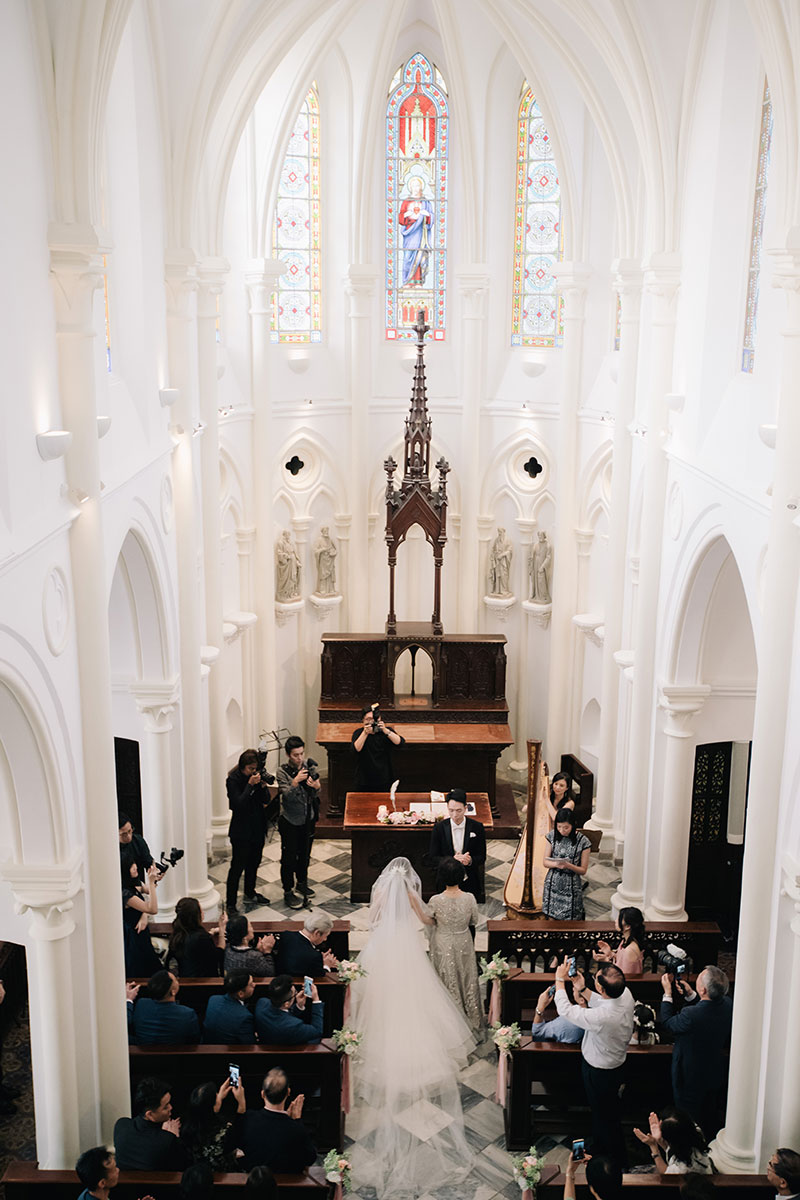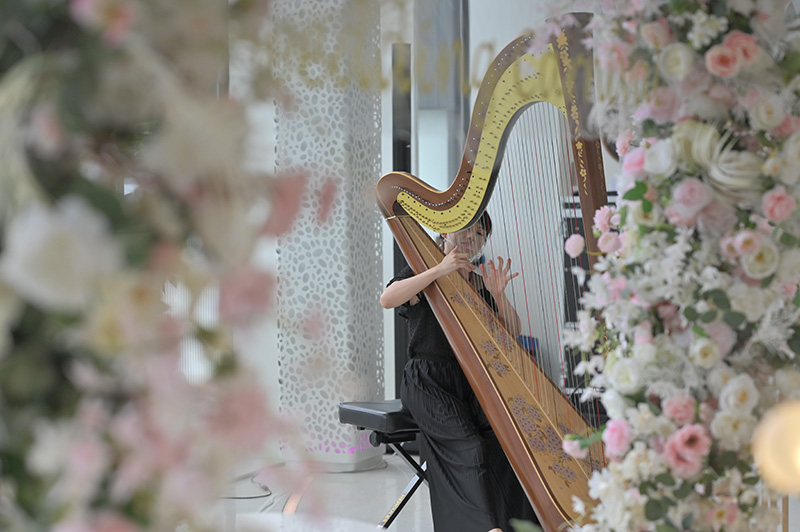 Music is the key in creating a lasting impression. But with so many different types of music, which can best solemnize an event as precious as a wedding? Professional instrumental performances can help set the right atmosphere for your special occasion. And if you're particularly eyeing romance and elegance as the reigning mood, harp music can achieve this and more. Harp music, with its gentle and flowing vibrations, easily transforms the ambience at any event. Each song is like a celestial hymn that weaves a new narrative for those listening. Whether it is for a solemn wedding ceremony, classy cocktail, or festive banquet, let harp music set the tone and discover just how classy and sophisticated a celebration your dream event can be.
Arielle Wong, a professional musician with a bachelor's degree in Harp performance from the United States and with extensive performing experience, (bio down below) shares that the harp is a versatile instrument that is appropriate for both small-scale and extravagant settings. With Arielle's harp music, brides get to walk down the aisle to their favorite songs. Harp music could also be used in a variety of genres such as pop music, movie-themed music, and many more. Couples can enjoy diverse options for harp wedding music and choose songs that best reflect their love story; it will make all the difference.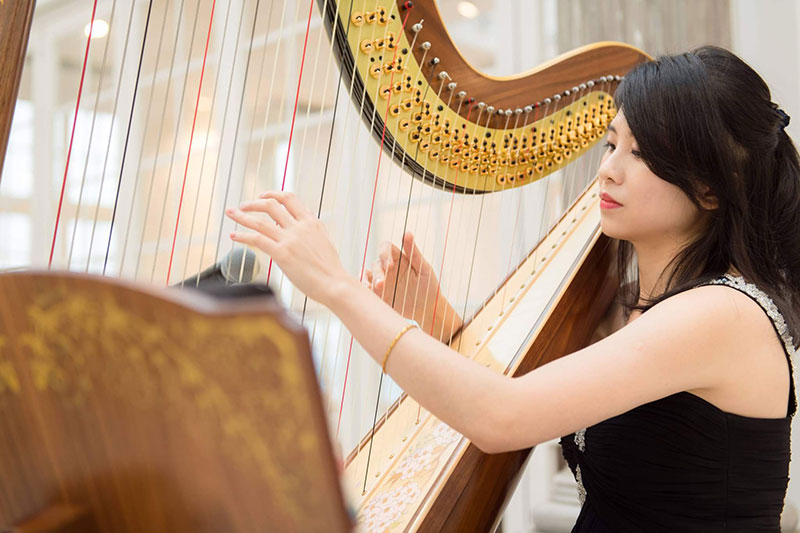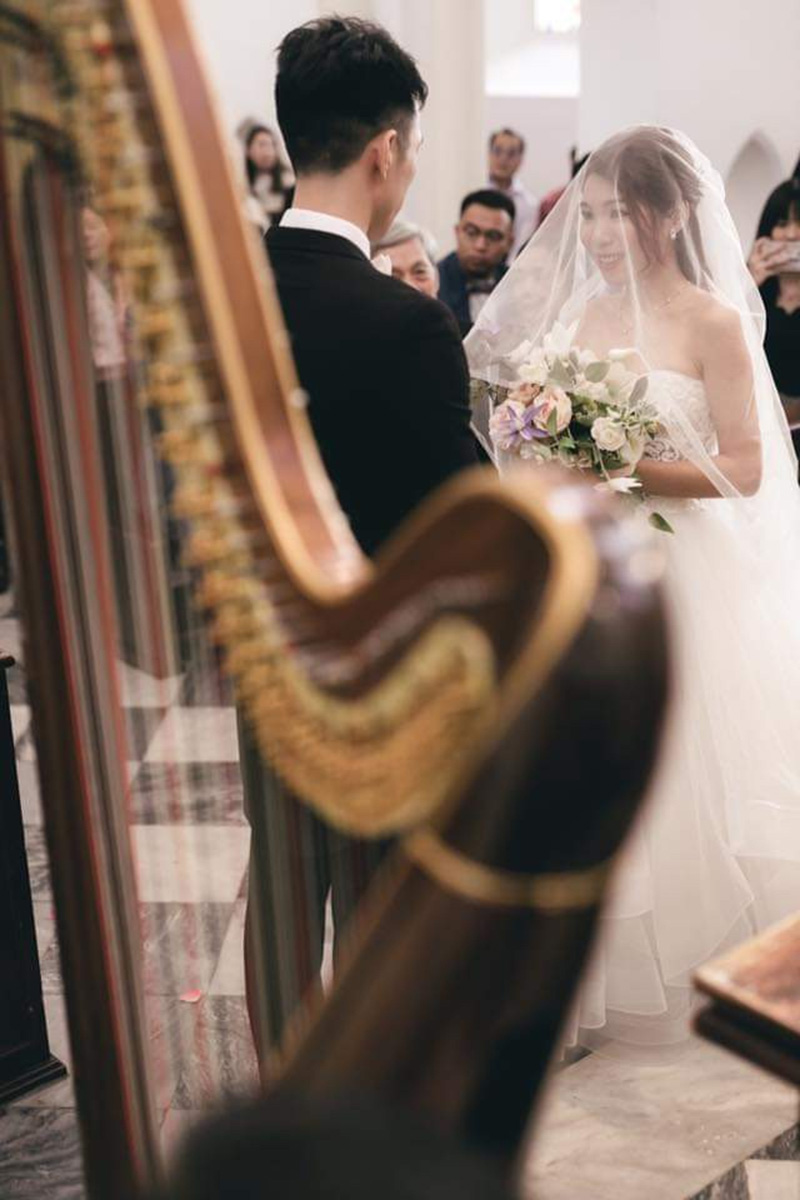 Arielle's experience and extensive repertoire allows her to personalize her wedding music playlists and curate a mix of solo and ensemble performances to suit every couple's celebration. Ensemble performances include seasoned violinists who also hold degrees from the UK and Europe. The collaboration results in sweet, melodic music that heightens the atmosphere of the celebration. Arielle is also passionate about creating an unparalleled experience with her harp music. "Nothing compares to seeing how my performances lead to memorable experiences for soon-to-weds and their guests." With her collaborative approach, she treats couples with harp music that adds a unique touch to the union.
The unique charm of harp music is applicable to all kinds of momentous occasions, most especially your wedding. To give you a preview of how harp music can elevate the ambience at your big day, check out Arielle's videos below.
Church Wedding Rituals
Bridal Entrance
Other Harp Wedding Music Videos
Other Popular Songs for Weddings – Harp and Violin Duo
Other Songs
Learn more about Arielle below.
About Arielle Wong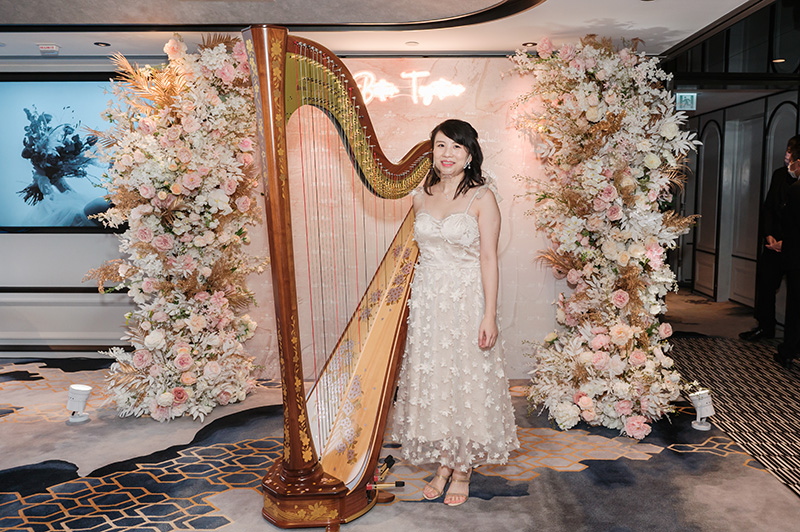 With her keen technical background and global experience, Arielle is the perfect resource for couples who wish to add harp music to their wedding. Her many accolades include scholarship awards while studying in the US and competition awards like Grand Prize Virtuoso in Vienna, First Prize at the Golden Classical Music Awards in New York and Third Prize in the Osaka International Music Competition. She has performed solo at venues like the Wiener Musikverein, Shatin Concert Hall and Shenzen Concert Hall, just to name a few, and has played alongside many orchestras, such as the Moscow Philharmonic Orchestra and the Global Symphony Orchestra. Arielle has also played for the Harp Extravaganza in Los Angeles, Blizzard video games, as well as collaborated and performed with well-known local artists, luxury bands such as Ferrari and Lamborghini.
Website: https://hkeid.com/member/arielle-wong
Facebook: Harpistarielle
Instagram: @harpistarielle
Youtube: Arielle Wong, Harpist
Email: [email protected]