It's always a good idea to visit a wedding showcase. Why, you might ask? A wedding showcase is a curated experience that helps brides and grooms visualize their big day. Think of it like stepping into a live Pinterest board. Instead of viewing wedding ideas on a screen, a wedding showcase treats couples to real wedding feels! If you are in the middle of wedding planning and need a little boost of inspiration, then you're in luck. The "JUST YOU & ME" Grand Wedding Showcase at The Langham, Hong Kong is just around the corner! Happening this October 4, 2022 from 12:00 noon to 6:00 p.m., the "JUST YOU & ME" Grand Wedding Showcase will show you just how tying the knot at The Langham, Hong Kong is every bride's dream come true.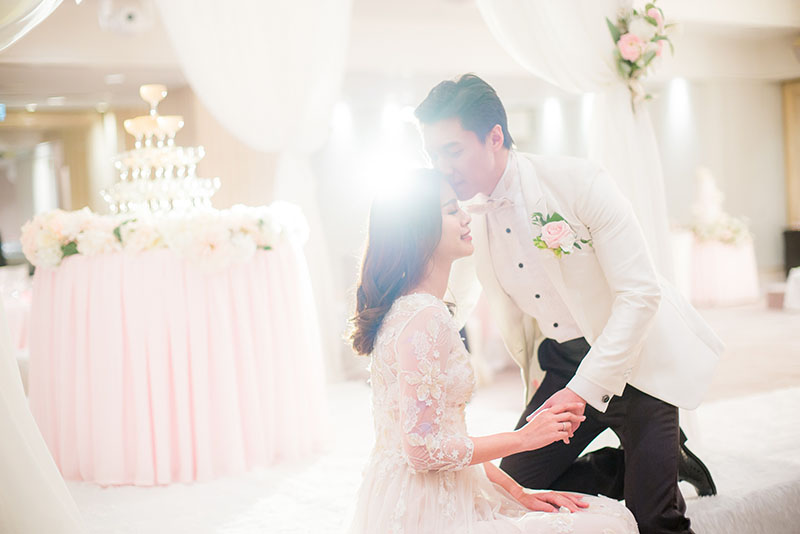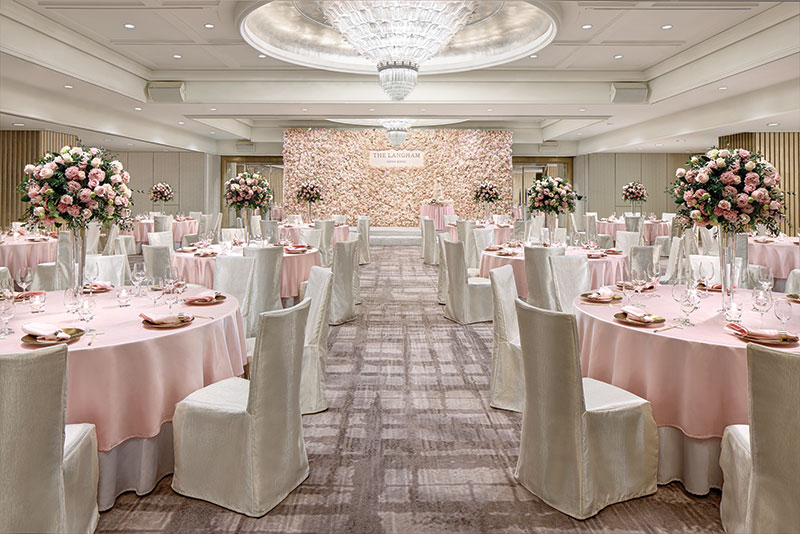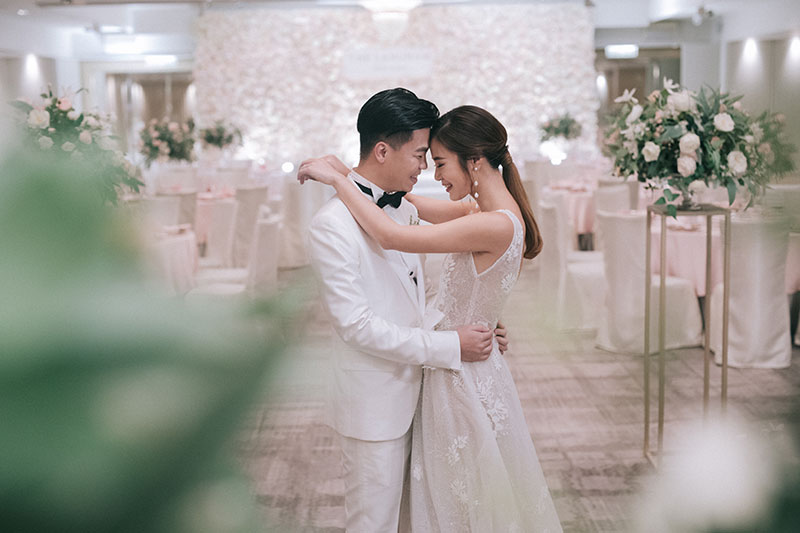 Learn from Leading Industry Partners and Renowned Vendors
At the showcase, guests will discover a unique range of signature banquets and wedding plans, featuring over 12 leading luxury wedding partners. ASHOKA ® Diamond, To Be Wed, and Mode Wedding Tuxedo will be hosting a special production entitled, "Fashion Diamonds, Wedding Dresses, and Men's Dress Show." Vendor lectures are also lined up throughout the day to give couples expert insights on planning the perfect wedding. To name a few, you won't want to miss out on The Theme Wedding's lecture on the latest wedding fashion trends forecast, Joman Wedding's professional lecture on bridal makeup and hair mix styling design, and Koon Nam Wah's Chinese wedding gown catwalk show. Here's a rundown of the lectures and activities at the event.
12:00pm –  "JUST YOU & ME Grand Wedding Showcase"
2:00pm to 2:20pm – Forecast of Wedding Fashion Trends by The Theme Wedding
2:30pm to 2:50pm – Bridal Makeup and Hair Mix and Match Styling Design by Joman Wedding
3:00pm to 3:25pm – "Fashion Diamonds, Wedding Dresses and Men's Dress Show" by ASHOKA Diamond, To be Wed, and Mode Tuxedo
3:30pm to 3:40pm – Chinese Wedding Gown Catwalk Show by Koon Nam Wah Chinese
4:00pm to 4:20pm – Wedding Dress Trends by Koon Nam Wah
4:30pm to 4:50pm – Marriage Matters by marriage laywer, One Oath Marriage Service
6:00 pm –  "JUST YOU & ME Grand Wedding Showcase" closing time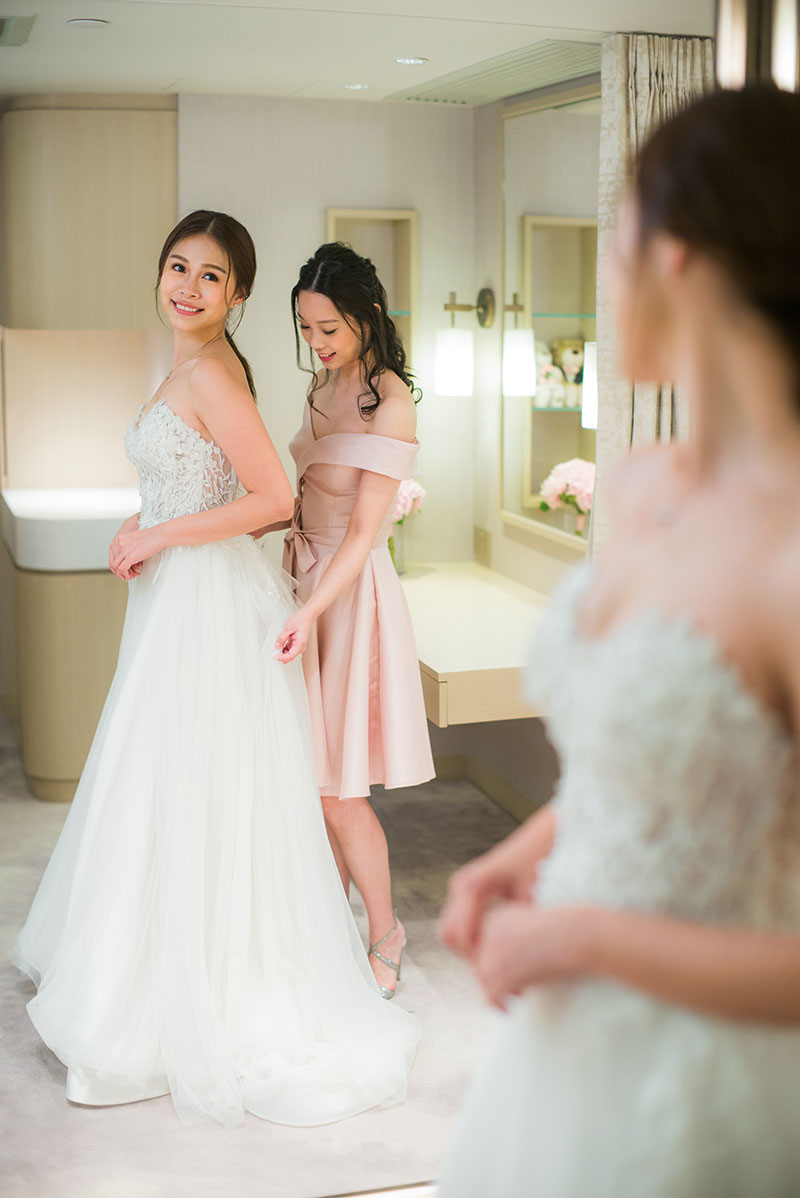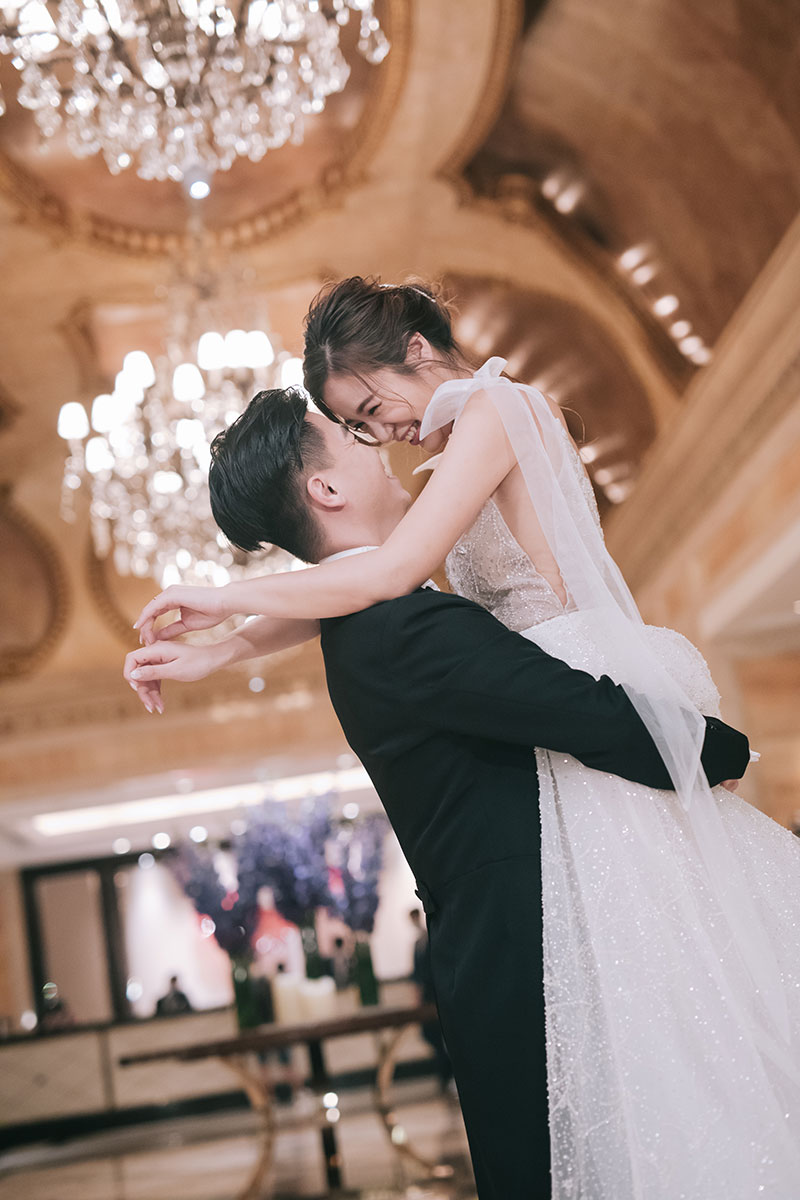 Score Exclusive Offers Only at The Wedding Showcase
There's more! A wedding showcase is not complete without exclusive offers and discounts. Book on the day for your wedding banquet to enjoy exclusive privileges and prizes to help you create a romantic and unforgettable feast. Here are the deals that are waiting for you at the wedding showcase.
For a Chinese Luncheon or a Western Luncheon at HK$838 (per person) with a minimum of HK$8,888 (excluding 10% service charge), enjoy the following exclusive privileges:
Waiver of 10% service charge for wedding banquets
Free flow of soft drinks, orange juice, selected beers, and selected red and white wines during the wedding
Free upgrades to selected menus
Free tasting
Free designated Candy Corner
The Langham, Hong Kong Dinner Dining Voucher (priced at HK$1,800)
In addition, guests confirming their wedding during the showcase will stand a chance to receive an amazing prize on a first-come, first-served basis, including:
Two-night accommodation at The Chairman Suite with breakfast at The Langham, Hong Kong (valued at HK$33,800)
Three-night accommodation at One-Bedroom Suite at The Langham Sydney, Australia with breakfast and afternoon tea for two (valued at HK$19,000)
Two-night accommodation at One-Bedroom Suite with Club Access at The Langham Melbourne, Australia (valued at HK$16,500)
The Leo Diamond® 18K gold diamond with necklace 0.22carat (valued at HK$12,000)
Gold Edge Invitation Card by Sanstation (100 sets; valued at HK$10,000)
Note: Offers are subject to terms and conditions.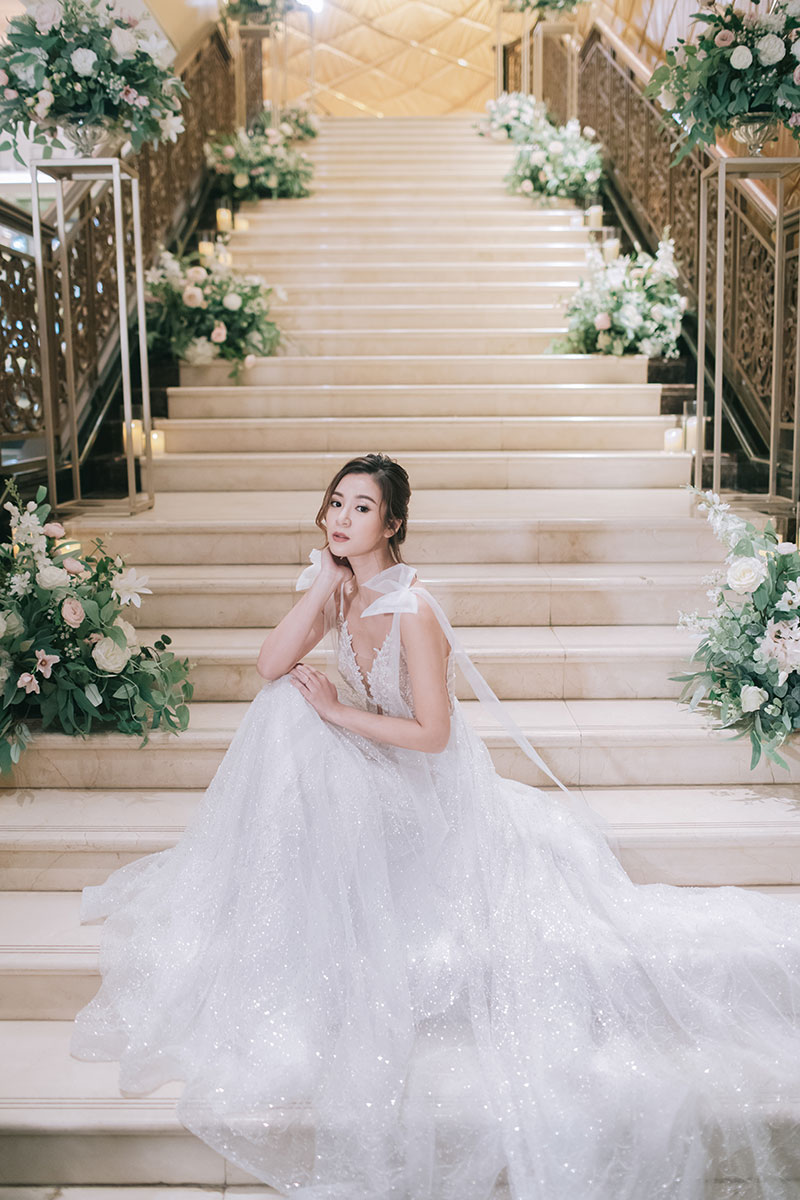 The best vendors in town, a full lineup of lectures and activities, plus irresistible deals and offers–aren't these all the reasons you need to visit The Langham this October 4th? Admission is free, so all you need to do is register now to secure your spot. The first 200 entrants who register can enjoy homemade exclusive cupcakes at the Grand Court! What are you waiting for?
Registration Link: https://bit.ly/JustYouandMeBnB