It's almost the holiday season and we cannot wait to go gift shopping. Coincidentally, this is also the time where it will be wedding season and newlyweds will be embarking on their new lives in their first home together. What's more exciting than receiving these gifts for your new home that both husband and wife can use? From beauty items, tech gadgets, to homeware, we have gathered some of our favorite products. Start making your lists, check them twice and hopefully you will get these gifts, naughty or nice!
Jewelry and Watch Accessories
Perfect for him or her, these accessory organizers come in a variety of materials and some can even be personalized. Whether its for her trinkets, his cuff links or their watches, these boxes are a nice addition to their wardrobe.
Not On The Highstreet Keepsake Box
[Photo: Not On The Highstreet]
Not On The Highstreet Watchstand
[Photo: Not On The Highstreet]
Shanghai Tang Jewelry Box
[Photo: Shanghai Tang]
Tech Gadgets
Deep down inside, all of us are tech geeks in our own way. These gifts are best suited for adventurous couples on the go, or even those who use modern technology to make housekeeping much easier! In short, these are absolute godsend.
[Photo: Tokusengai]
[Photo: DJI]
Sony Noise Cancelling Wireless Headphones
[Photo: The Verge]
Bath Products & Relaxation

What's better than getting a good relaxing bath after a long day at work? These bath soaps and head massager will have you thinking that you are now an expert at home spas. And yes, you heard us right, that's a head and scalp massager to relieve any stress and tension. Or if the newlyweds love a spa retreat, treat them to a couples spa session!
[Photo: November Rain Production]
Bathe to Basics Handmade Organic Soap
[Photo: Bathe to Basics]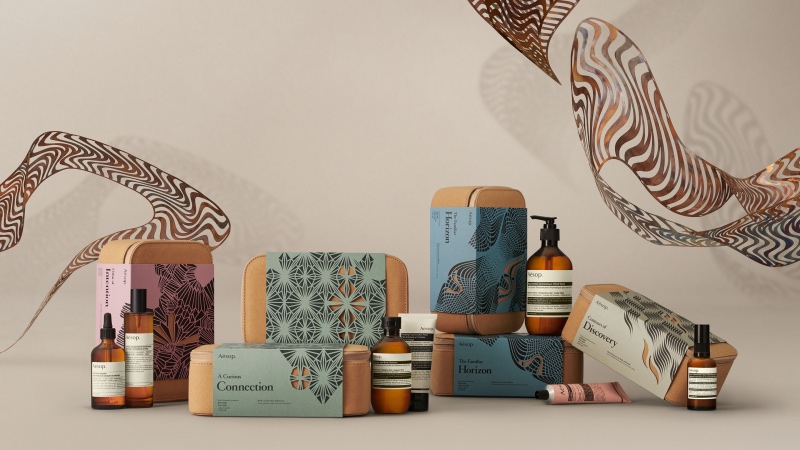 [Photo: Aēsop]
[Photo: The Ritz-Carlton]
Home Scents
Scents help to set the mood in the house. With trending open concept kitchens, these will come in handy to keep the house smelling nice and pleasant. Whether its sweet smelling musk or hints of citrus yuzu, there will be something for everyone.
Be Candle Bespoke Candles
[Photo: Be Candle]
[Photo: Pinterest]
Jo Malone Christmas Collection
[Photo: Just Lovely Little Things]
Coffee Lovers
We all have that friend who's an expert at coffee making and wants to be his or her own home barrister. These couples will love these items and will be brewing that cup of special origin coffee beans in no time.
[Photo: Fellow]
[Photo: Bean Genius]
Hario Copper Drip Kettle and Dripper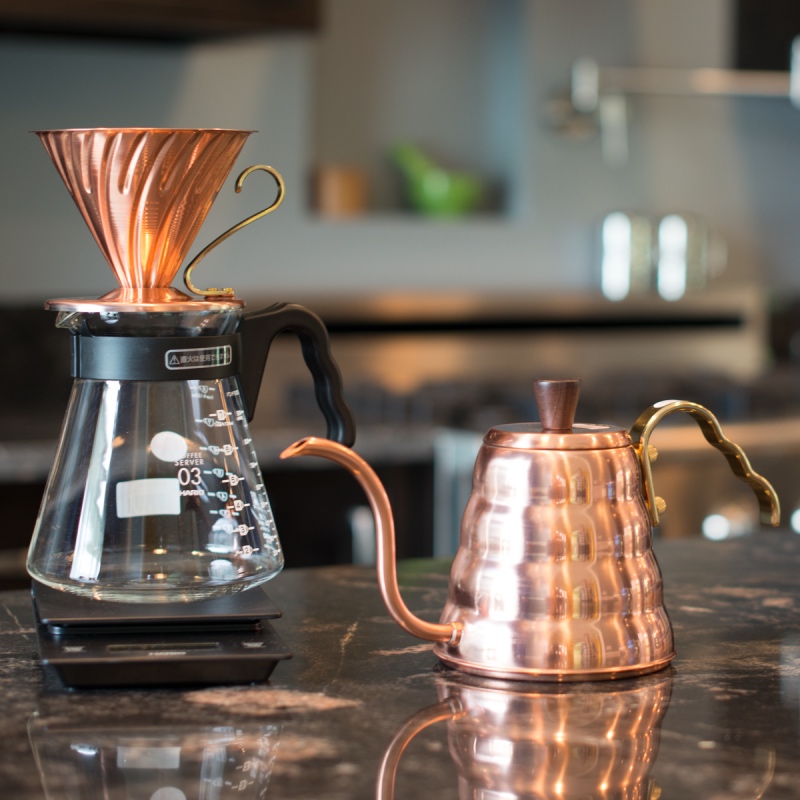 [Photo: Prima Coffee]
Tea Lovers
Yes, we have not forgotten the camp of tea lovers. These are good for those who like to entertain or just want a good tea brew in the morning. We all want some nice teapots to accompany our afternoon tea with cakes and tarts–who's with me?
[Photo: Fook Ming Tong]
[Photo: The Loop]
Nicole's Kitchen Fruit Tea
[Photo: Now]
Kitchenware
Nothing beats a hearty home cooked meal prepared with lots of love. With these gadgets, we can be that Michelin chef we aspire to be. Here are some of our top picks for our foodie couples.
[Photo: Chatelaine]
Philips Indoor Smokeless Grill
[Photo: Frill Stash]
[Photo: Medium]
Glassware
If coffee and tea are not their thing, fret not, we have got the alcohol department covered as well. These typically come in a set which are perfect for those who like to entertain guests. Or even those who just want to slowly unwind in the evening!
Mr & Mrs Champagne Flute Sets
[Photo: Gifts Less Ordinary]
Everyday Baccarat Classic
[Photo: Baccarat]
Nachtmann Imperial Wine Glasses
[Photo: Super Posuda]
Tableware
After whipping up a feast, one would need some matching chinaware to wine and dine in. From local brands to fine luxury chinaware, there's something for every budget and taste. Purchase these in a set and you will have matching plates, bowls, serving ware, etc.
Loveramics Willow Love Story Set
[Photo: Loveramics]
Noritake Dinnerware in Cher Blanc & Holly and Berry Gold
[Photo: Noritake]
G.O.D. Double Happiness Set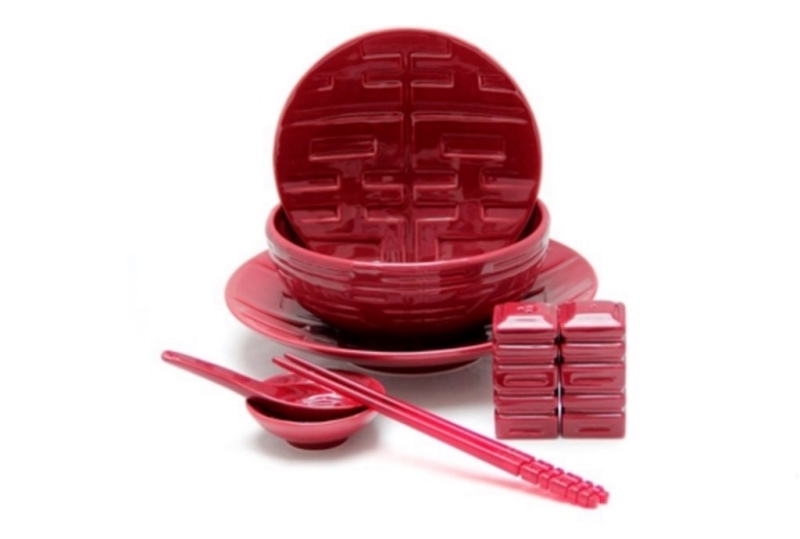 [Photo: Goods of Desire]
Vera Jardin by Vera Wang Wedgwood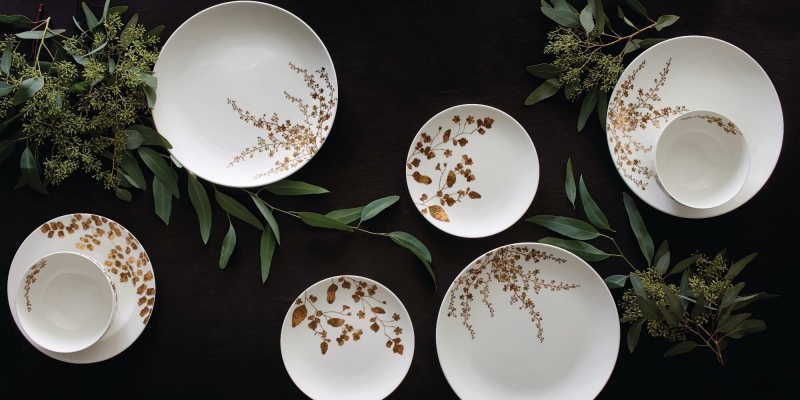 [Photo: Wedgwood]
Cutlery
And of course, some matching cutlery to eat with! Whether it's gold, copper, east or west, these gorgeous cutlery are a must have on every home's wishlist. Not that simple classic WMF is not good enough, but it's nice to switch things up a bit.
A Beautiful Store Brassware
[Photo: A Beautiful Store]
G.O.D. Double Happiness Chopsticks
[Photo: Goods of Desire]
Loveramics Cutipol Cutlery Set
[Photo: Loveramics]
Hope these ideas have that made happy shopper in you excited for the gift giving season! We definitely are!