We're opening the day with an inspiring engagement shoot taken by Hugh's Hue. It's set on a remote lake on a warm afternoon. The mountains loom behind the sweet couple as they frolic through the grasslands and escape on to the placid lake. All of the photos are the epitome of romance! Inspired by iconic scenes from Life of Pi, the Notebook, The Painted Veil,  and a poem by Pablo Neruda, these romantic photos were carefully planned for months. Every detail was thoughtfully curated by the team behind the shoot and when they saw the pieces came together, it felt like a dream come true for the couple and all those who worked behind the scenes.
It's time to scroll through the rest of the photos to appreciate what it took to create these photos. But before that, here's an excerpt from Pablo Neruda's poem, "If You Forget Me", the main inspiration behind the photo session.
everything carries me to you,
as if everything that exists,
aromas, light, metals,
were little boats
that sail
toward those isles of yours that wait for me.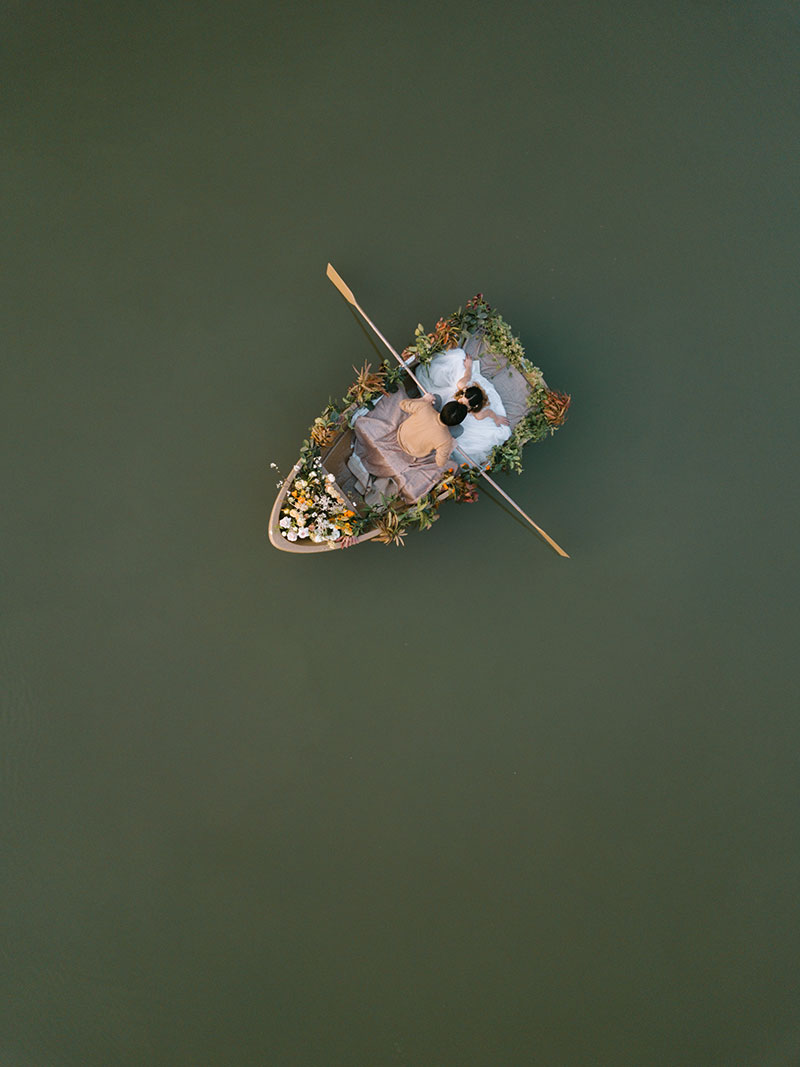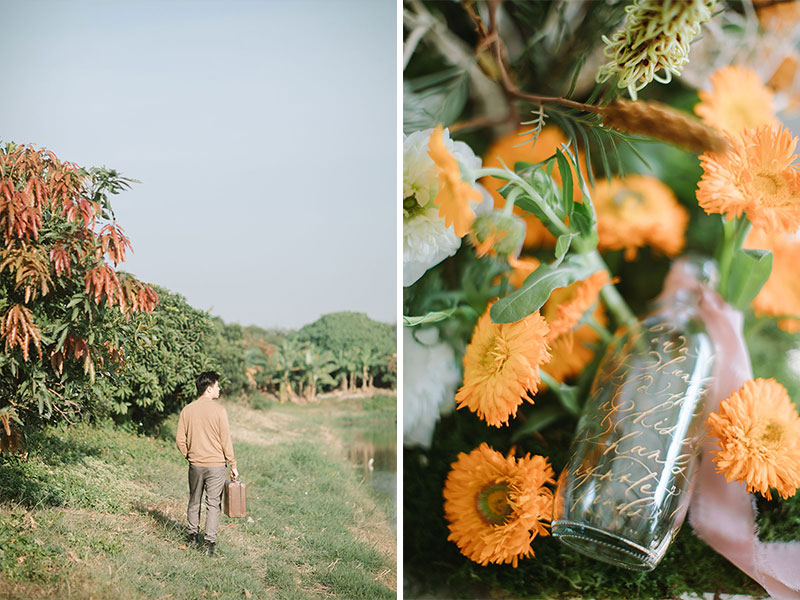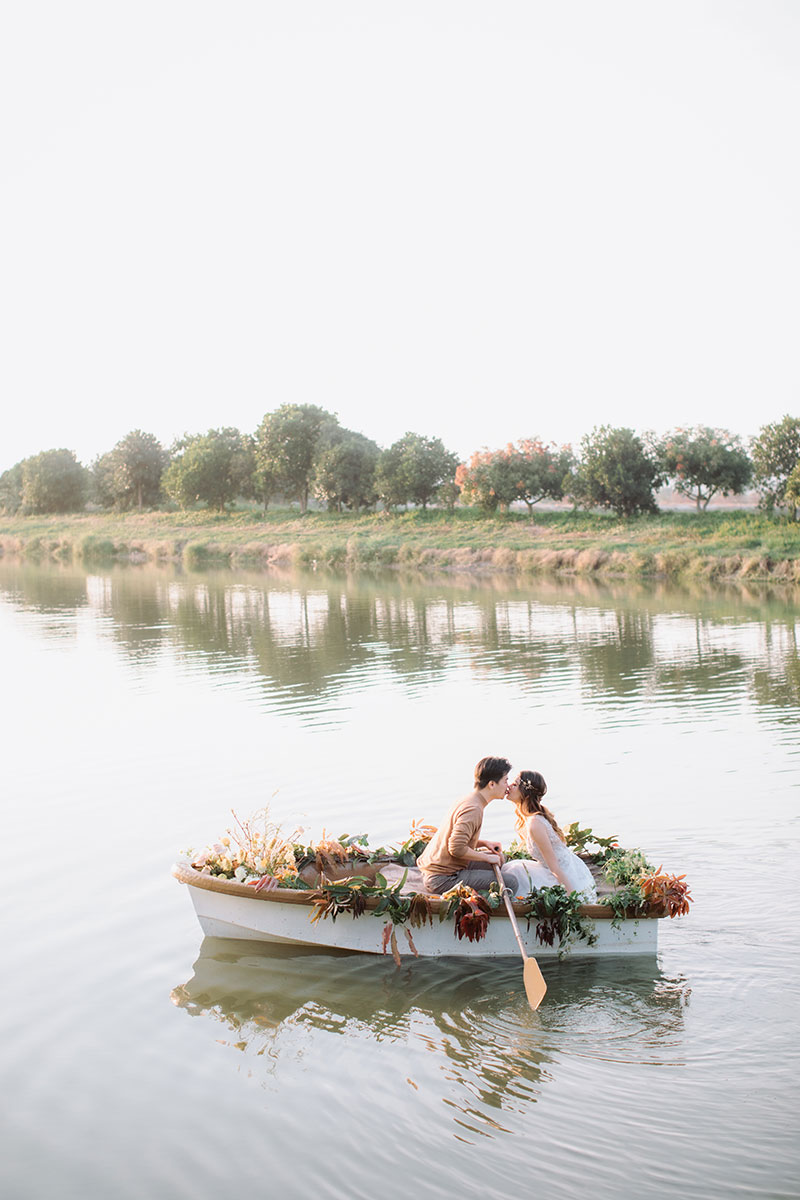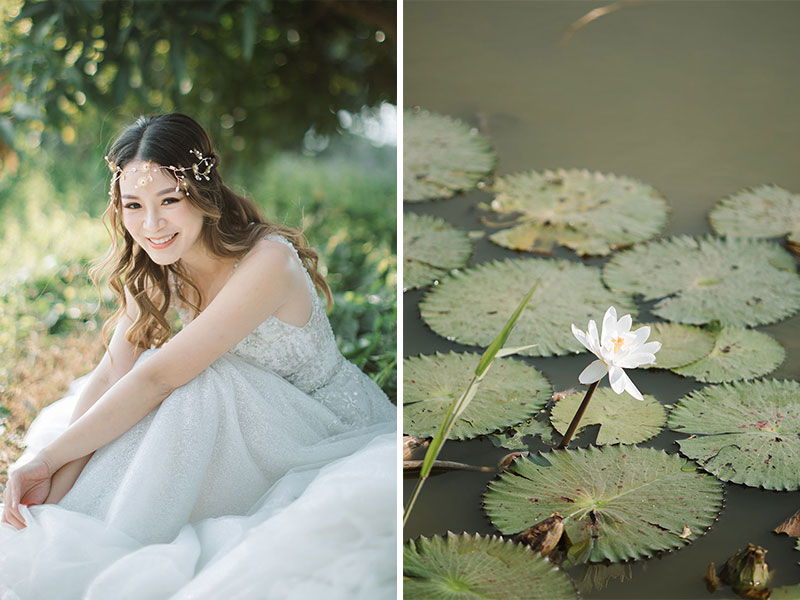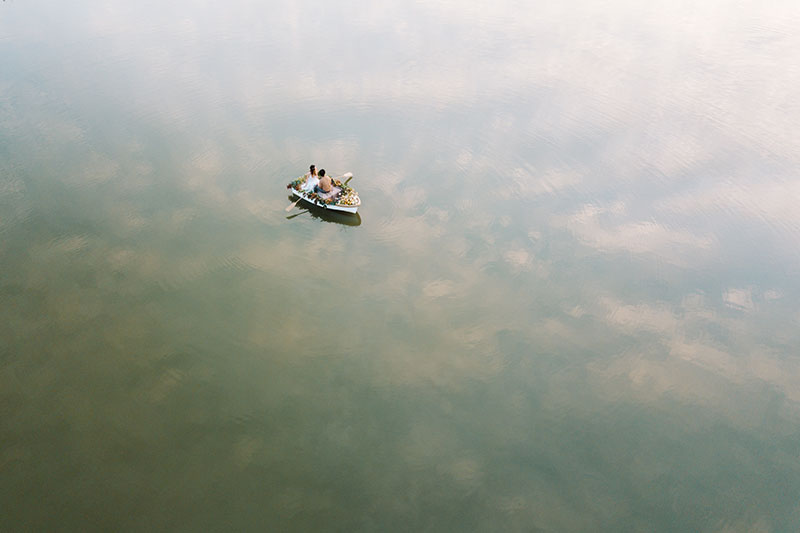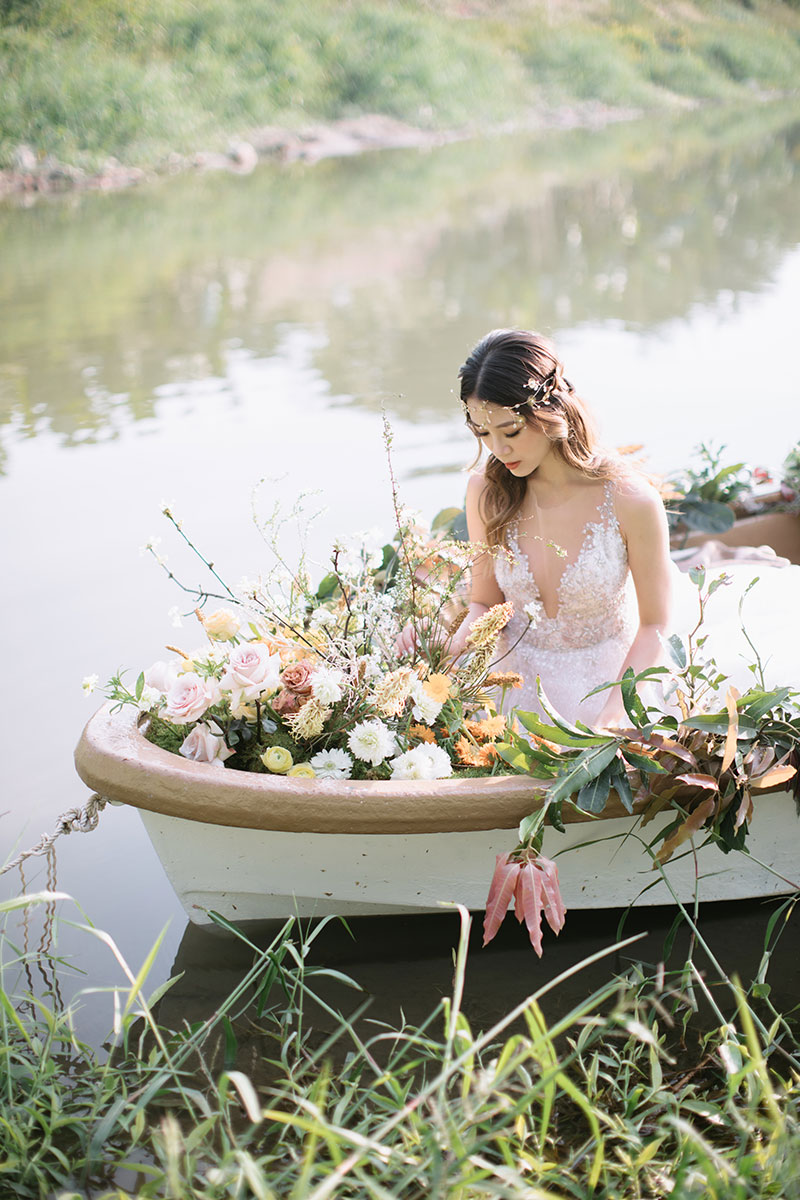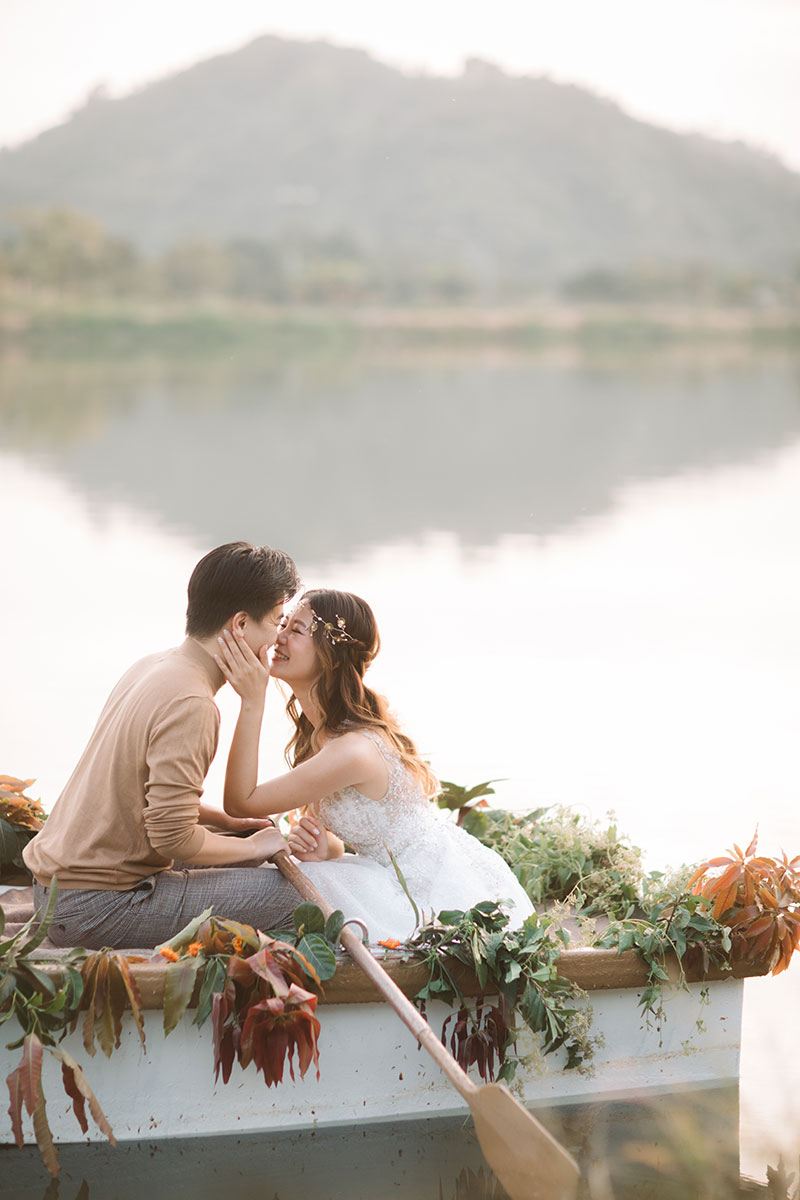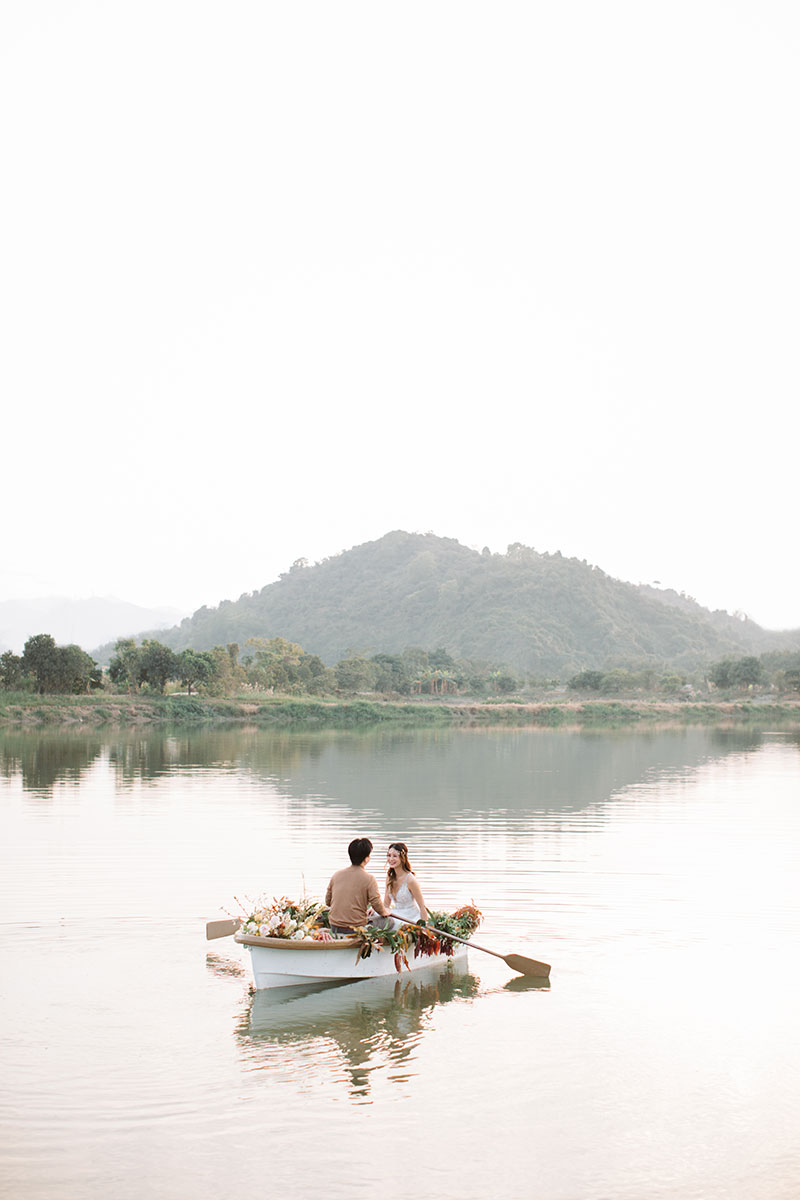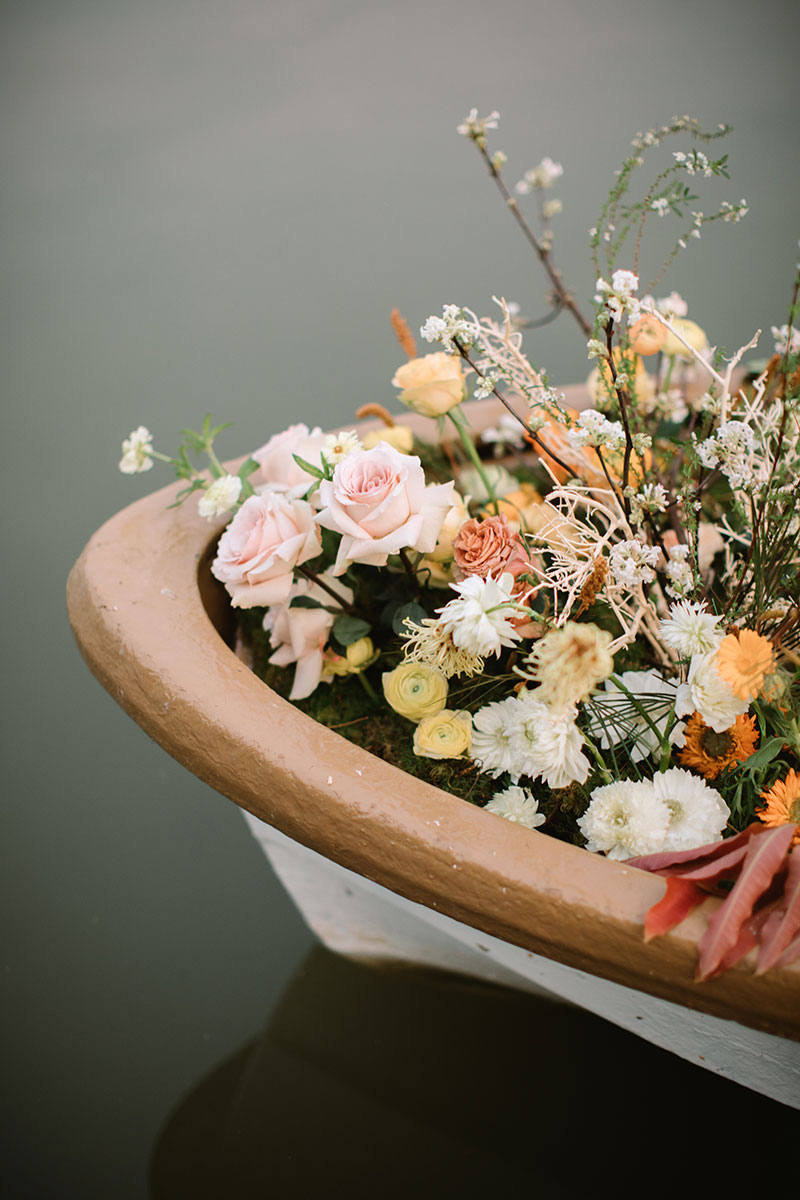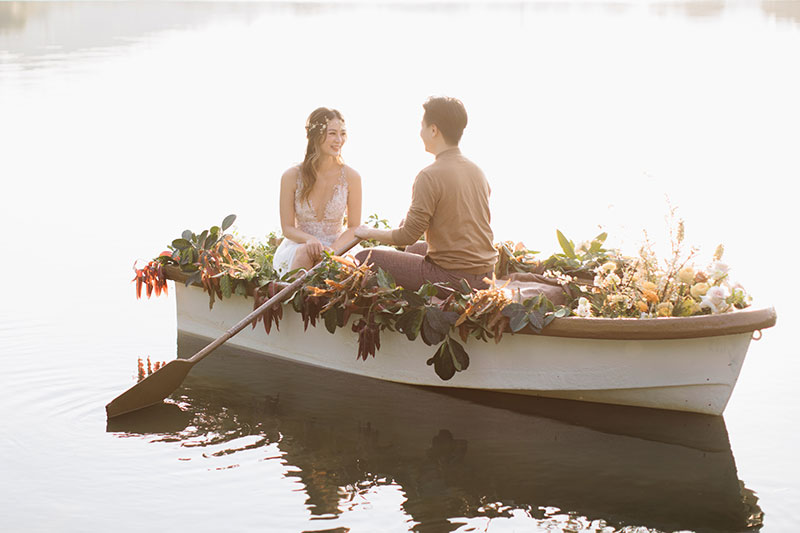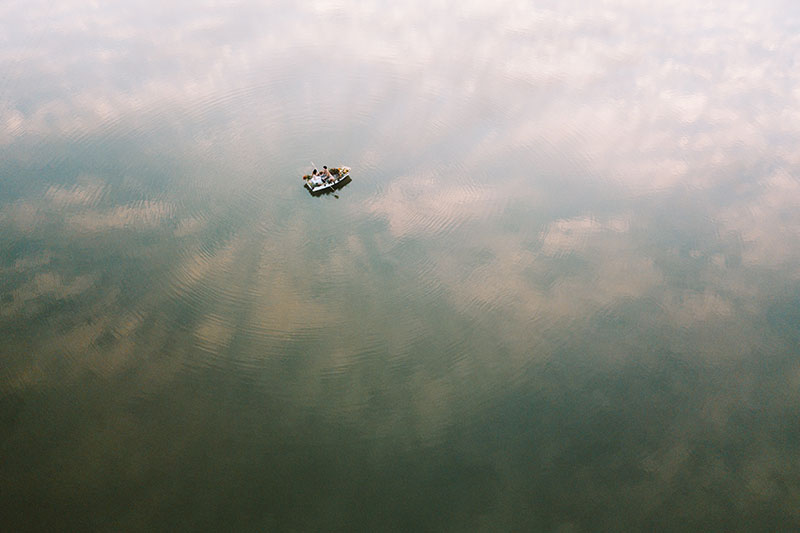 Photographer: Hugh's Hue / Gown: The Other Half Bridal / Shoes: Odelicate / Makeup Artist: Once Makeup & Hairdo by Ivy Choy / Jewellery: Untitled Studio / Calligraphy: Whale Whispers / Floral Design: Floral Flowerist / Muse: Teresa C
For more wedding vendors, visit our Directory and Venue Gallery!