Since 2015, SANSTATION has been delighting brides and grooms with luxury stationery for their most special day. After serving couples with exquisite custom paper products for many years, Sandy Chan, the founder of SANSTATION has extended the brand line to include semi-custom and ready-made designer products available through the brand-new, long-awaited SANSTATION Designer Stationery online shop.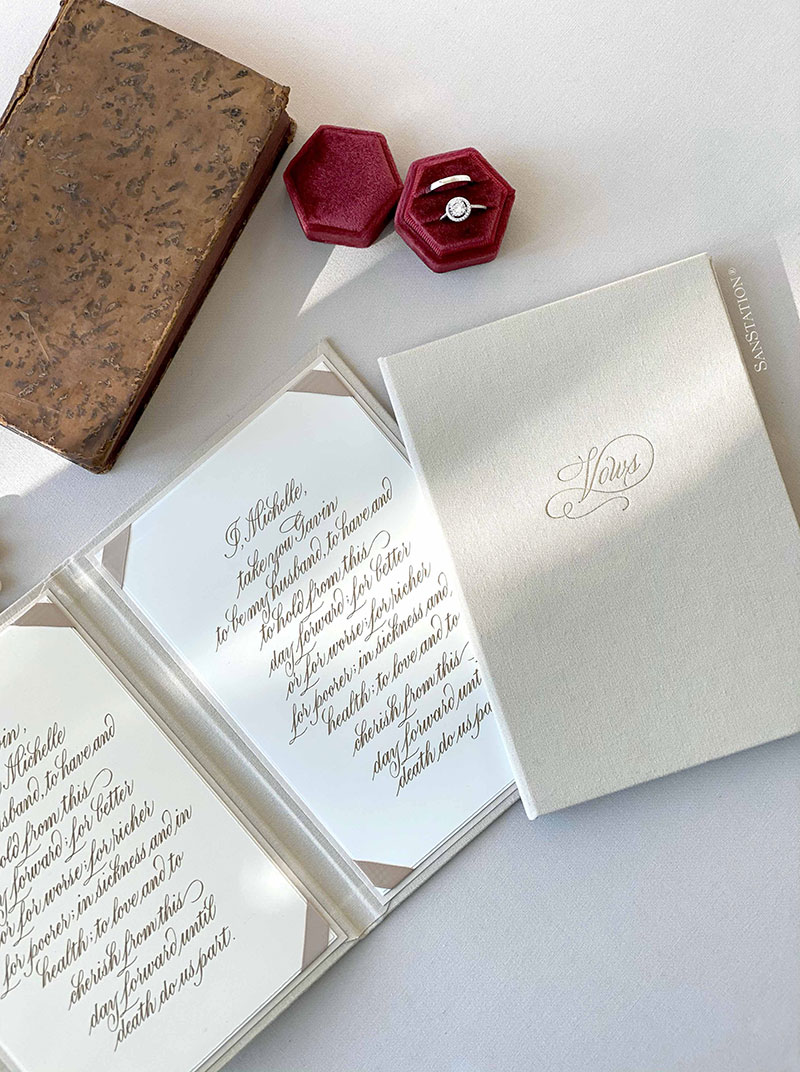 What can soon-to-weds expect from this web-based store? SANSTATION is well loved for the chic and and classy stationery designs that have graced many weddings and occasions. With a background in fine art, majoring in drawing and photography, Sandy's knowledge, skills, and aesthetic sense have enabled her to elevate her work into art pieces. Her paper products remain to be sought after by many, and there's no question as to why. All her designs are unique, tasteful, and extraordinary. Now with the launch of the online store, couples can easily shop all of Sandy's exquisite designs any time! Brides, grooms and stationery enthusiasts can choose from whole line-up of chic, innovative, and beautiful quality products online. And all products are designed and made in Hong Kong!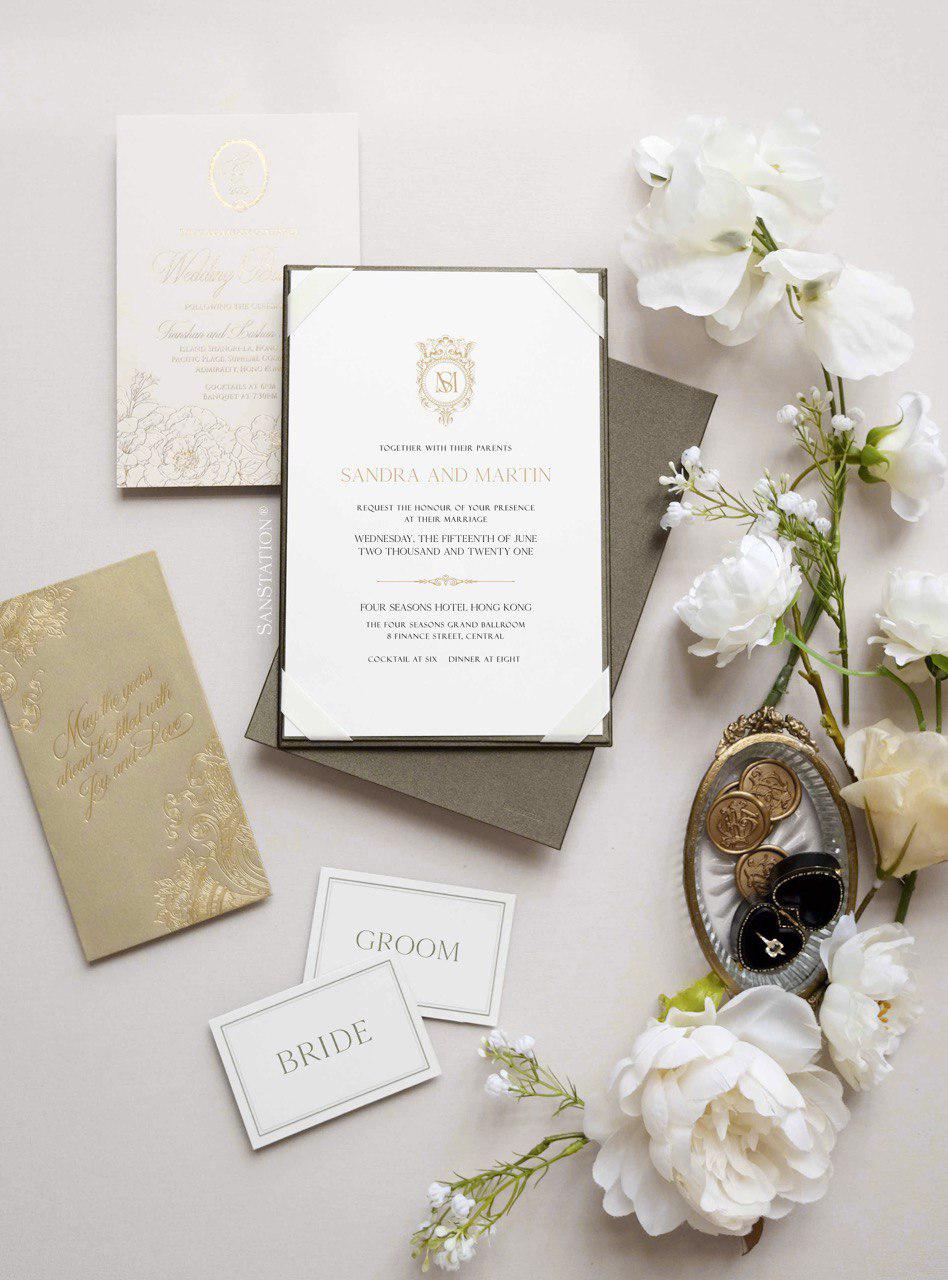 The city's best-loved stationery brand SANSTATION made sure to include the must-haves for every wedding–laisee envelopes, greeting cards, seals, gift tags, event menu cards, vow cards, marriage certificate folders, and many more! With just a few clicks, ready-made bridal stationeries will be customized with your names and event details, packed, and finally, shipped to your doorstep–how easy and convenient is that? Premium, luxury stationery has never been this accessible before!
Here are some new products you can add to your cart now.
Velvet Vow Cards HK$140
A reflection of SANSTATION's signature style, these vow books are made with premium velvet, embossed prints, and gold-foil pressed finishing.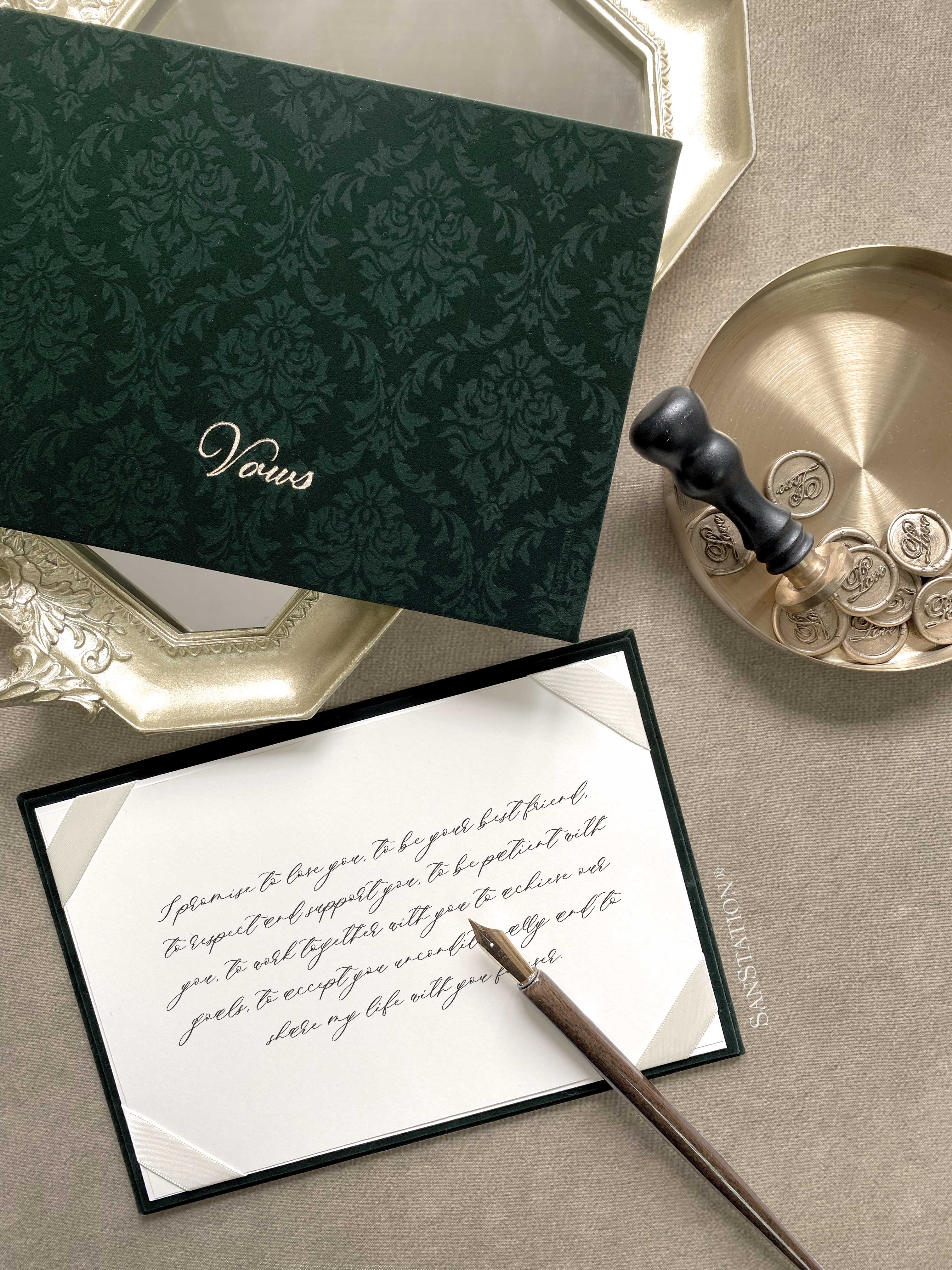 Guestbook HK$600
This classy guest book is one of SANSTATION's best-selling products! It's made with premium linen fabric and refined gold-foil pressed finishing. Available in up to 8 colours!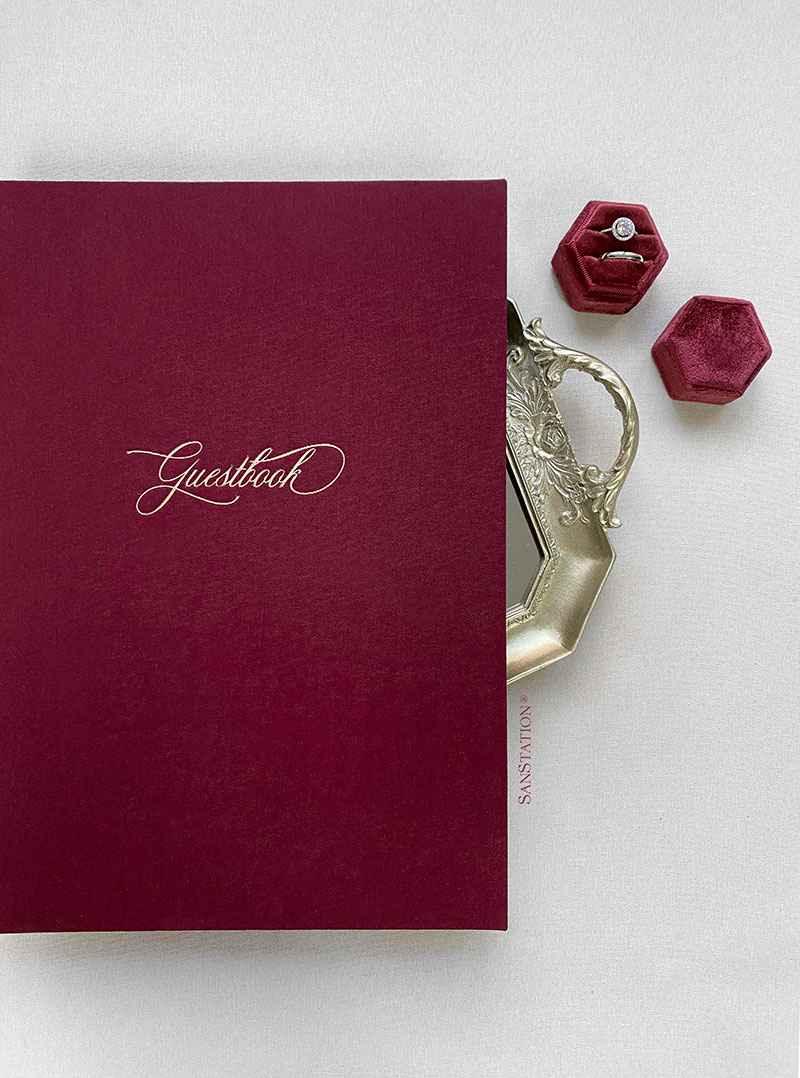 SanSeal HK$250/50pcs
SANSTATION created their signature seals, called SanSeal, now with more options for invitations and various correspondences. Customization and personalized services are also still available for this product.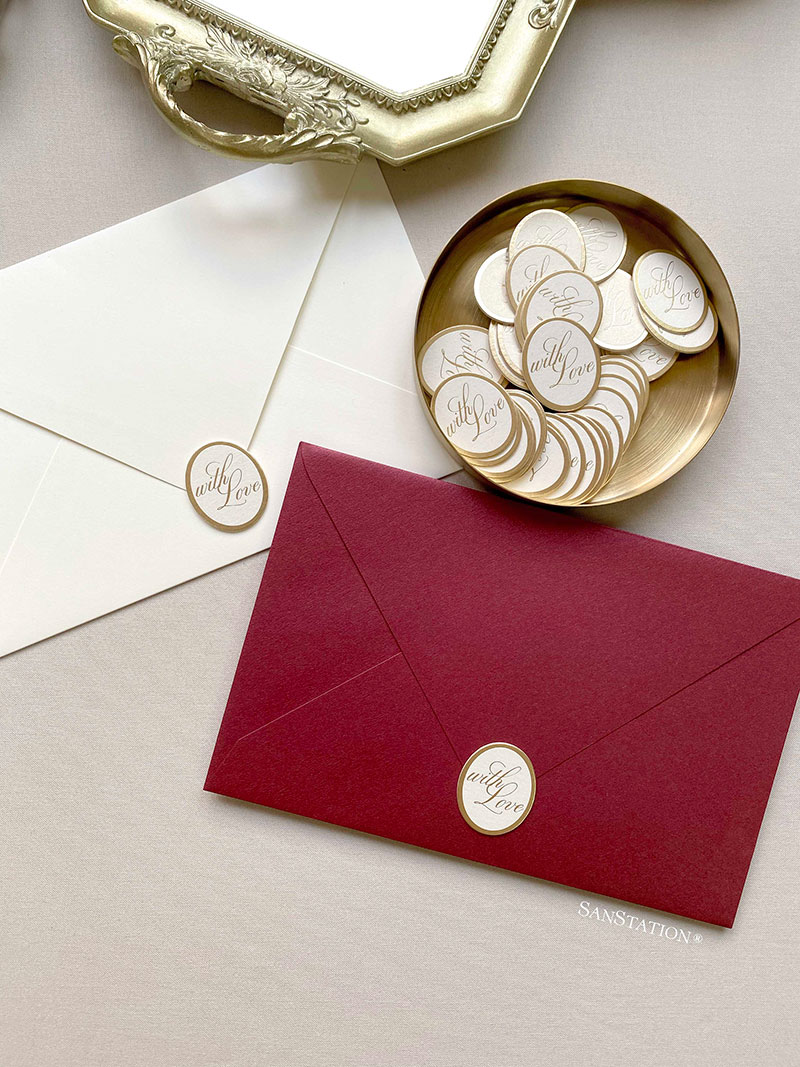 Thank You Cards HK$180/10sets
Saying Thank You through a handwritten card will never go out of style, so SANSTATION made sure to include this timeless and classic design, made with premium paper and refined gold-pressed finishing, ready for checkout on the new online shop.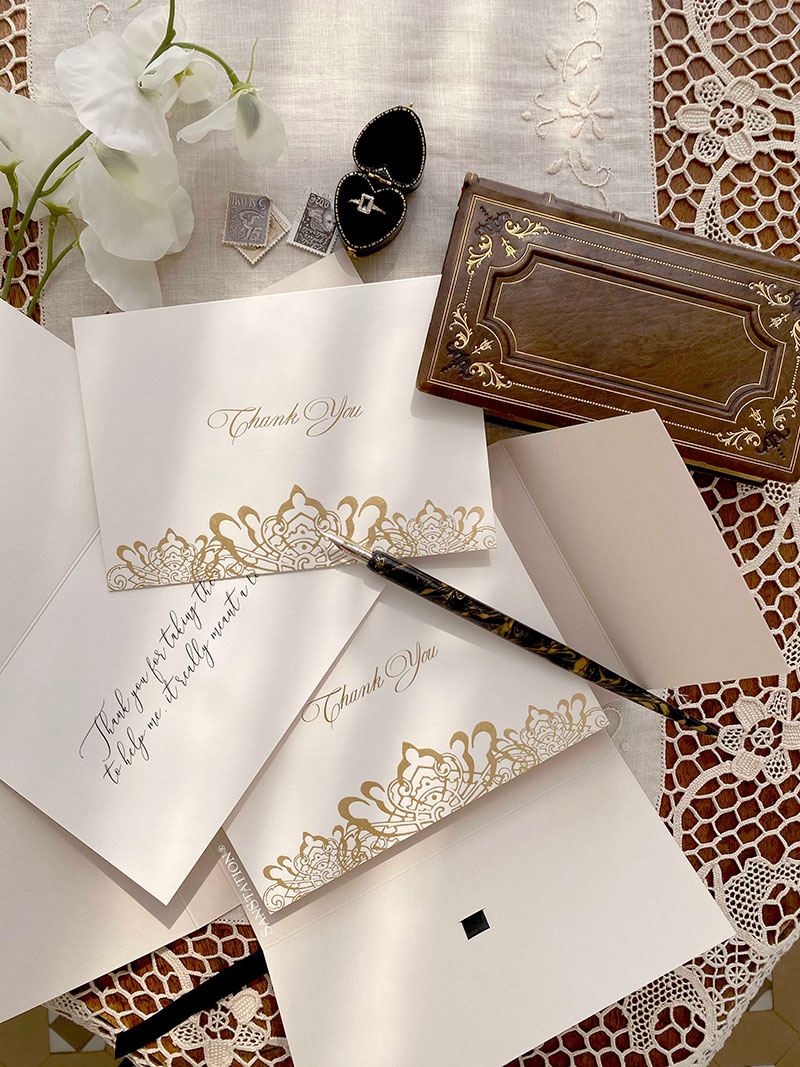 Party Straps HK$500/50pcs
Revolutionizing the wedding industry once again, SANSTATION created these party straps to help venue providers and event hosts recognize non-vaccinated guests easily. Safety measures can still be elegant and stylish with the help of SANSTATION.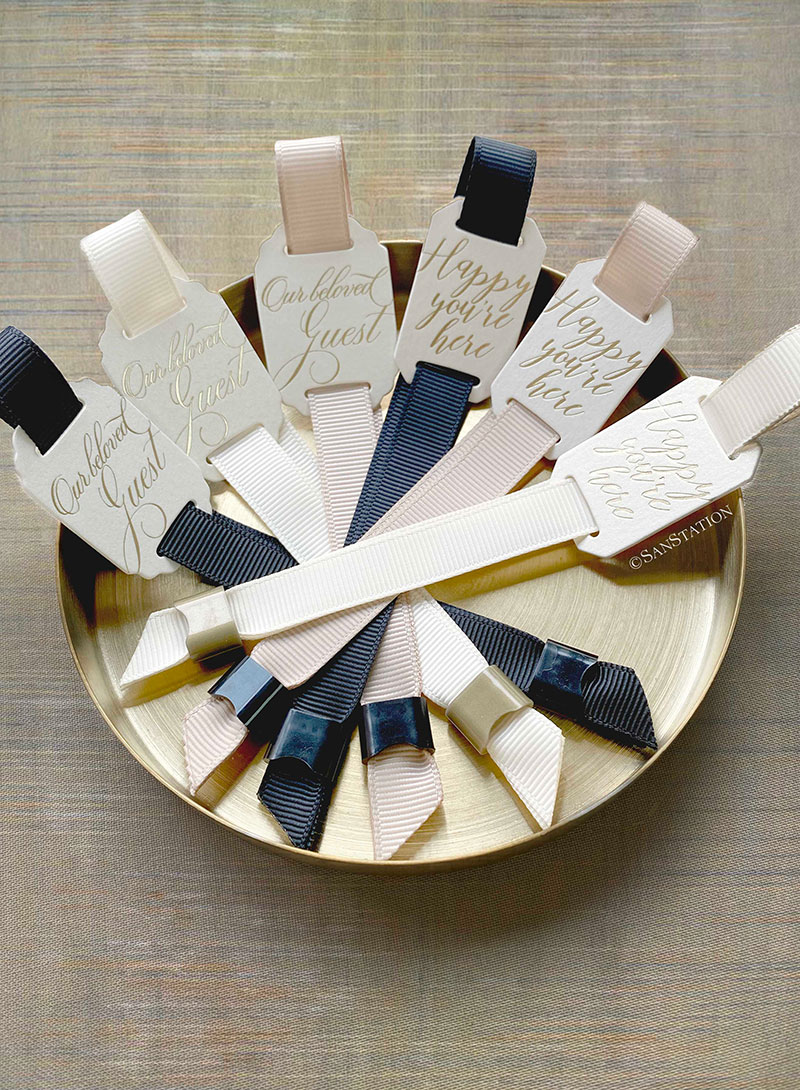 To celebrate the launch of the online store, SANSTATION is hosting a special giveaway for all our readers. If you haven't chosen your wedding stationery, then grab the chance to win some of SANSTATION's beautiful paper products. Four (4) lucky winners will take home one of these giveaway sets. Good luck!
To win these gifts, simply follow the steps below:
Follow SANSTATION
Go to B&B Instagram
Answer the following question in comment:
Which stationery in the article do you like most? And Why?
If you can repost it in your public story, we will count you one more entry!
Details:
Giveaway Duration: 27-31 Oct 21 (23:59pm HKT)
Bride and Breakfast HK will choose the Best Answer and if you followed the steps for social media
Four (4) winners will be chosen
Winner will be announced on 1 Nov 21 on Instagram story
Winner will be noticed by Instagram DM
Winner has to respond within 24 hours or another winner will be selected