I like to think of cocktail hour as the pre-game before the main feast and a time for friends and family to mingle and get to know each other. After all, a wedding is not only a union of two people but of two families. In comparison to the formal banquet meal, it's a more casual and relaxed wedding activity that can be even more memorable with a few thoughtful adjustments here and there. Today's article is meant to help you create a wedding cocktail hour that is not only a time for waiting–the bride and groom are usually taking post-nuptial photos and getting re-touched at cocktail hour–but also a meaningful time for wedding guests. Here are 7 tips that you may find useful.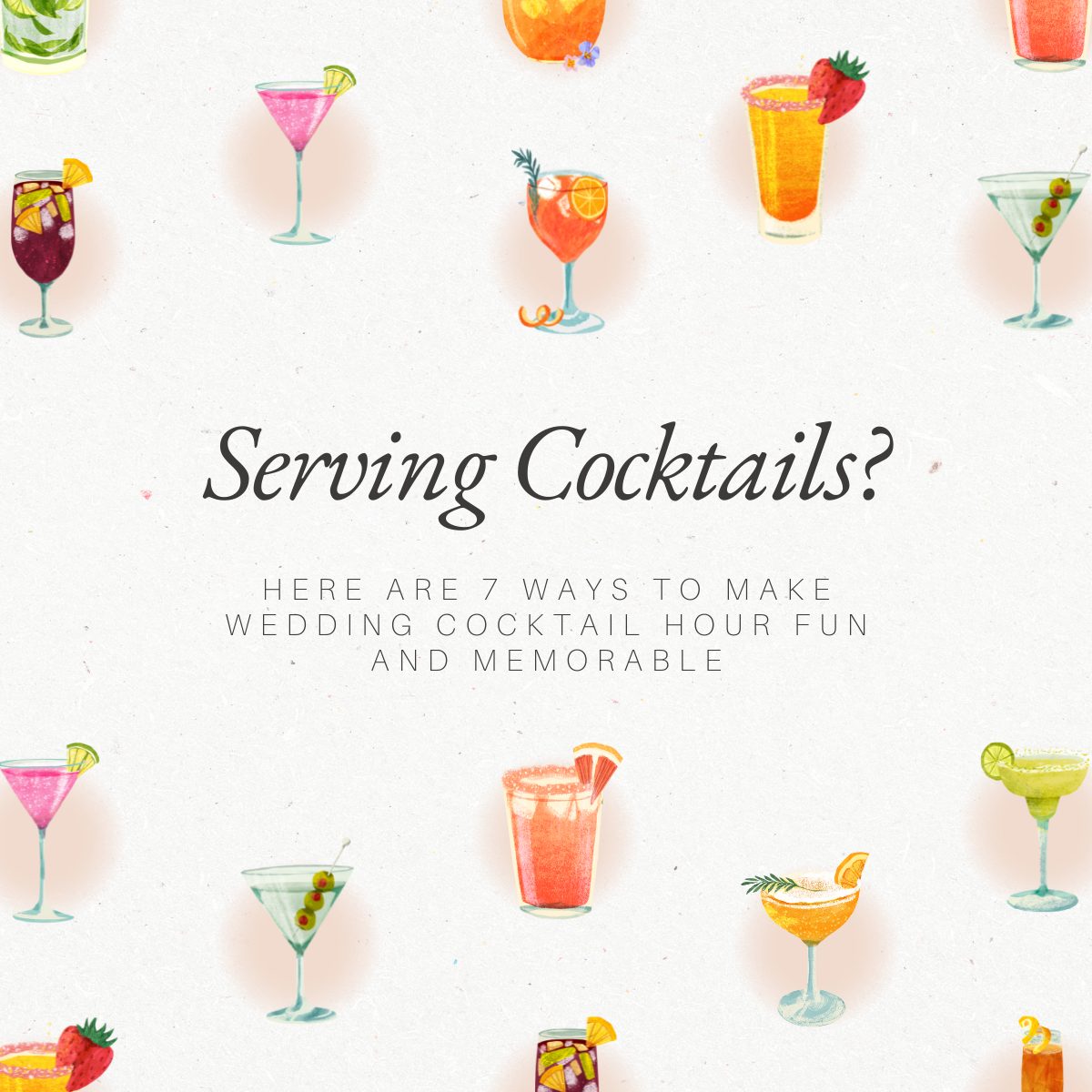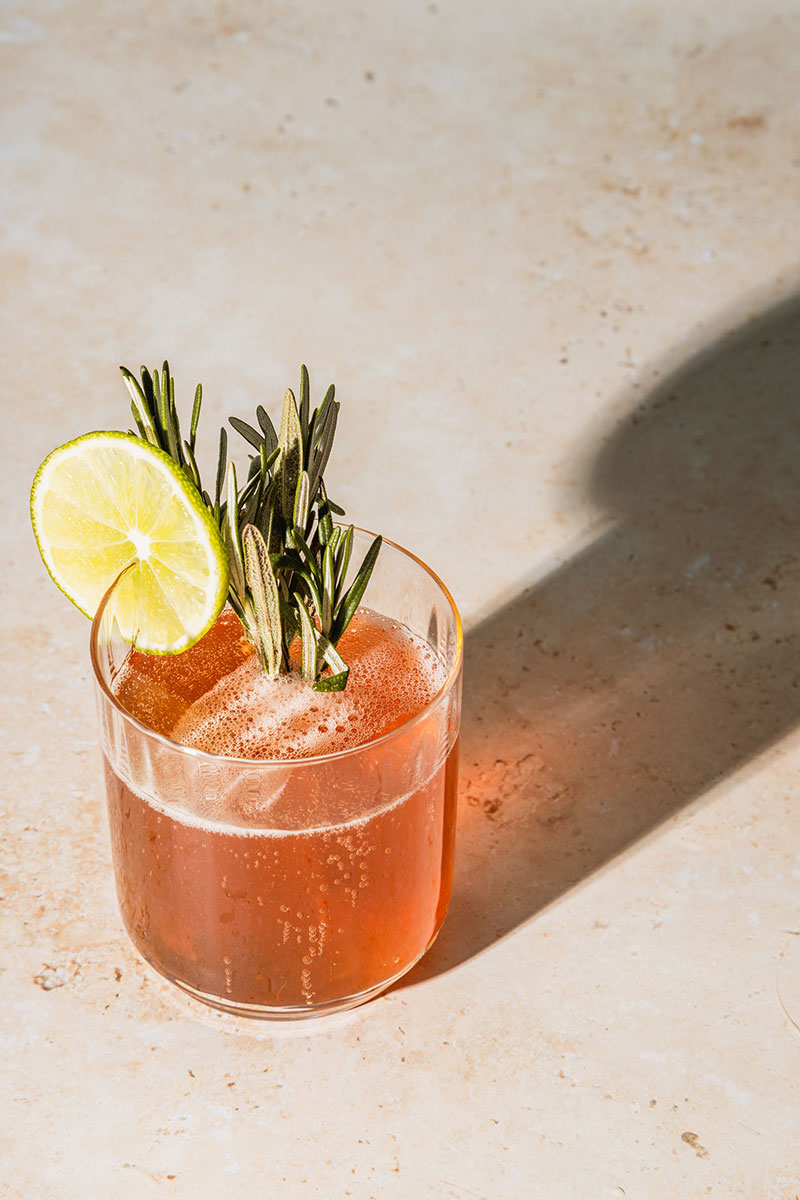 [Photo: No Revisions on Unsplash]
(1) Incorporate the wedding theme into your menu.
There's nothing more fascinating than a cohesive wedding theme that spills over to even the wedding drinks! Whether it be in terms of the cocktail options or flavors, or the way each drink is styled, guests will notice–and appreciate the effort–when your cocktails are in theme.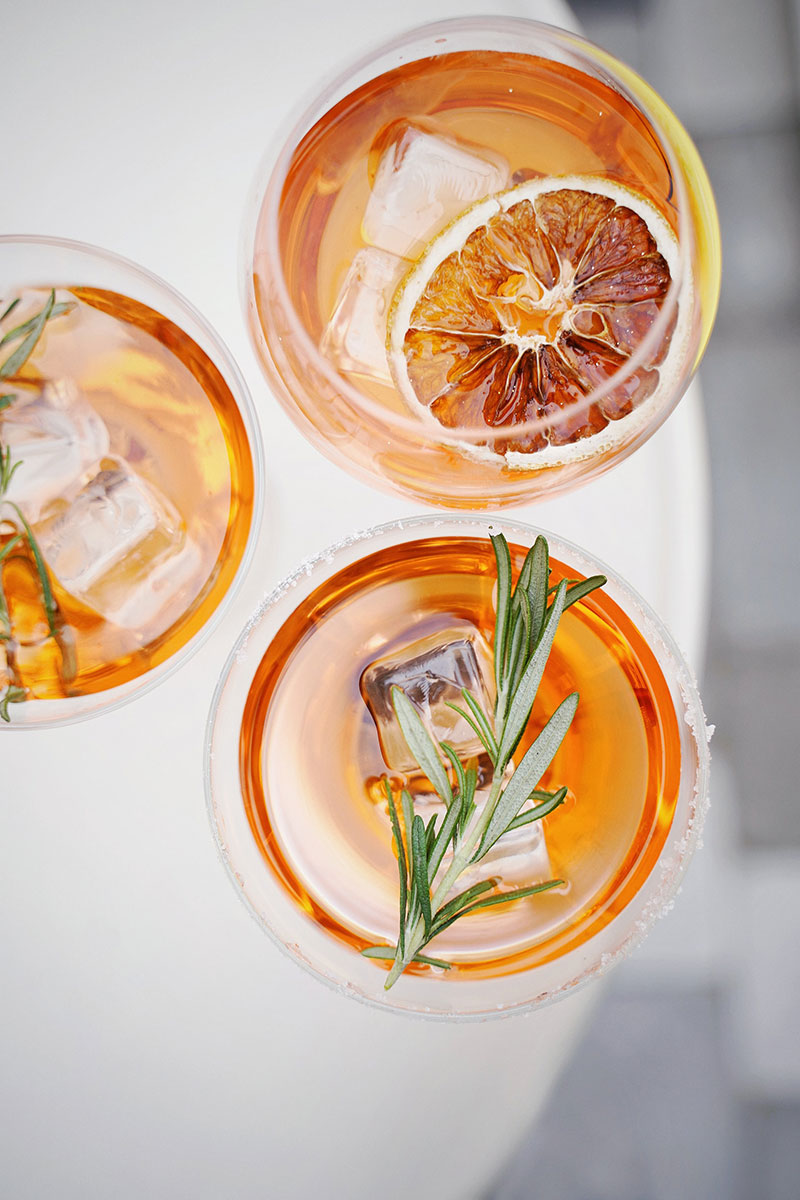 [Photo: Olena Sergienko on Unsplash]
(2) Pick the right music.
Many couples focus on the wedding march and the songs for the wedding reception but just the same, the music during cocktail hour matters! So, think about the kind of music you want to play during this time and curate a playlist that you think will best set the mood and keep your guests entertained.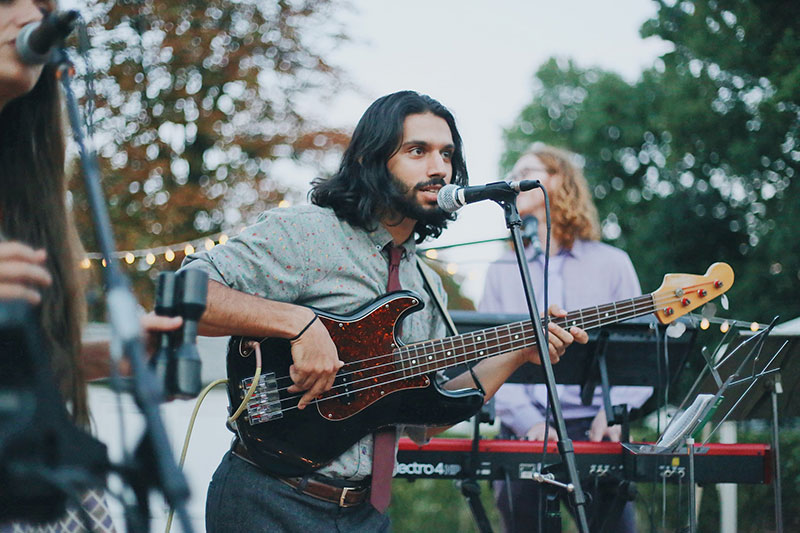 (3) Include games for your guests.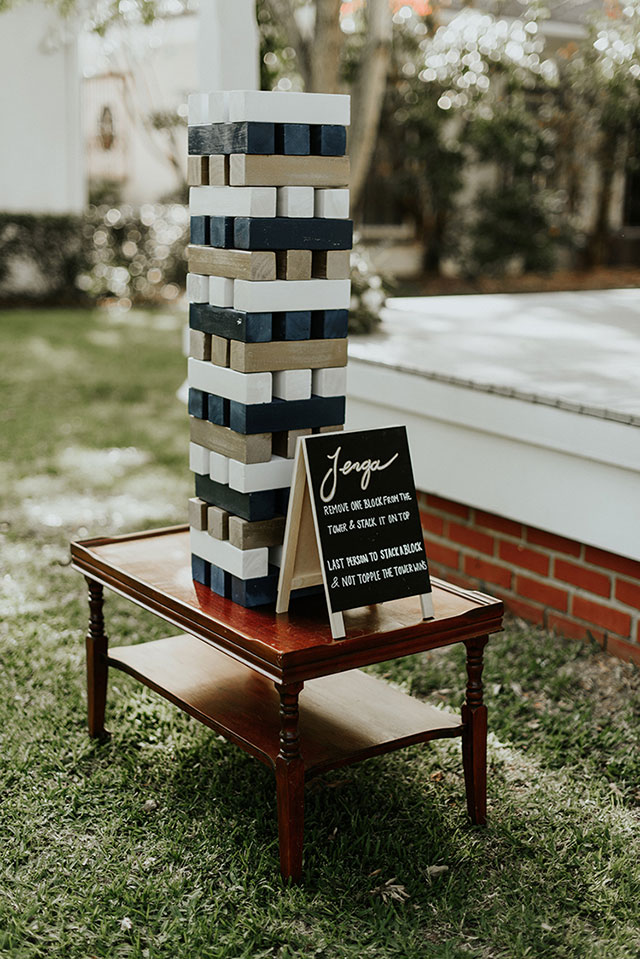 [Photo: April and Paul]
Games can make cocktail hour extra fun for wedding guests. If you're having an outdoor garden wedding, you can have several lawn games around the venue. On the other hand, an indoor venue can be entertaining with some board games or card games. Think of what kind of activities you can inject into cocktail hour.
(4) Ask your caterer to create custom cocktails.
In one of our past blog features, we mentioned creating custom wedding appetizers from your caterer for more personal touch at your wedding. In the same manner, you can ask for custom cocktails that are especially made for your big day. You can even make this your signature couple recipe and serve it every time you two celebrate a milestone with friends and family. Isn't this such a unique idea?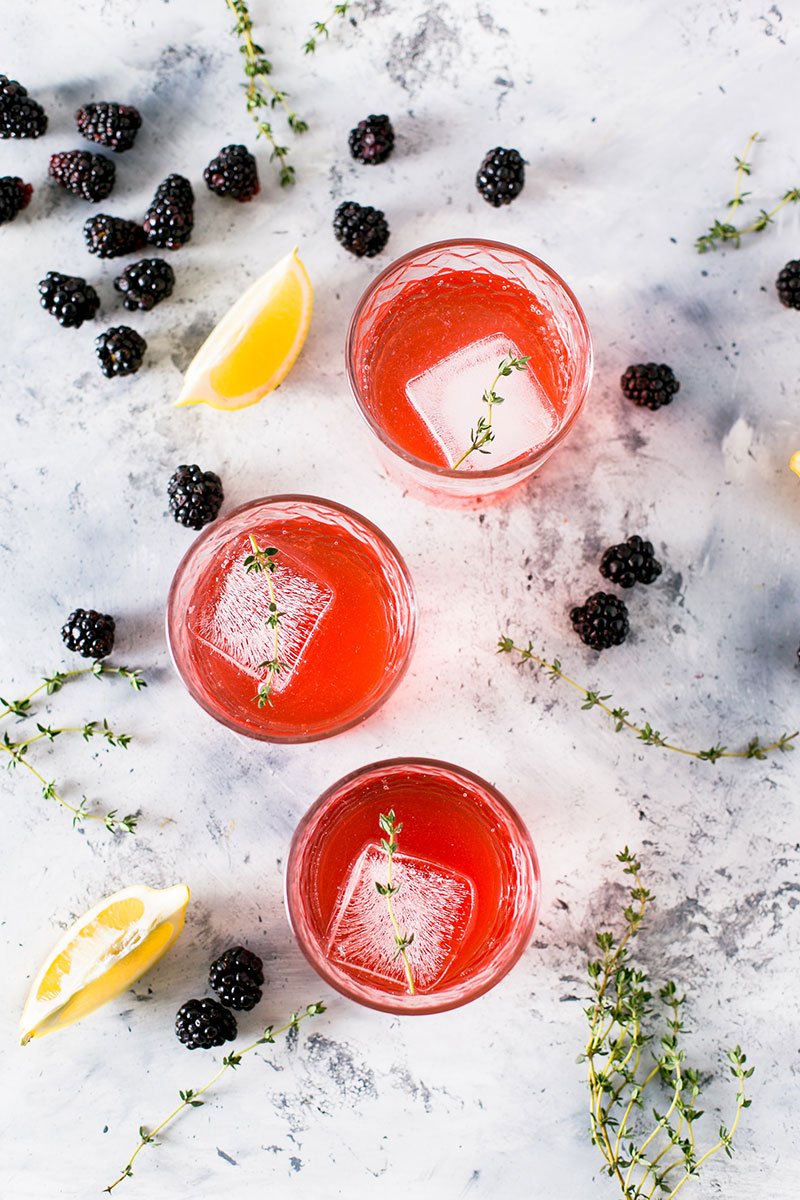 [Photo: Kim Daniels on Unsplash]
(5) Consider interactive drink stations.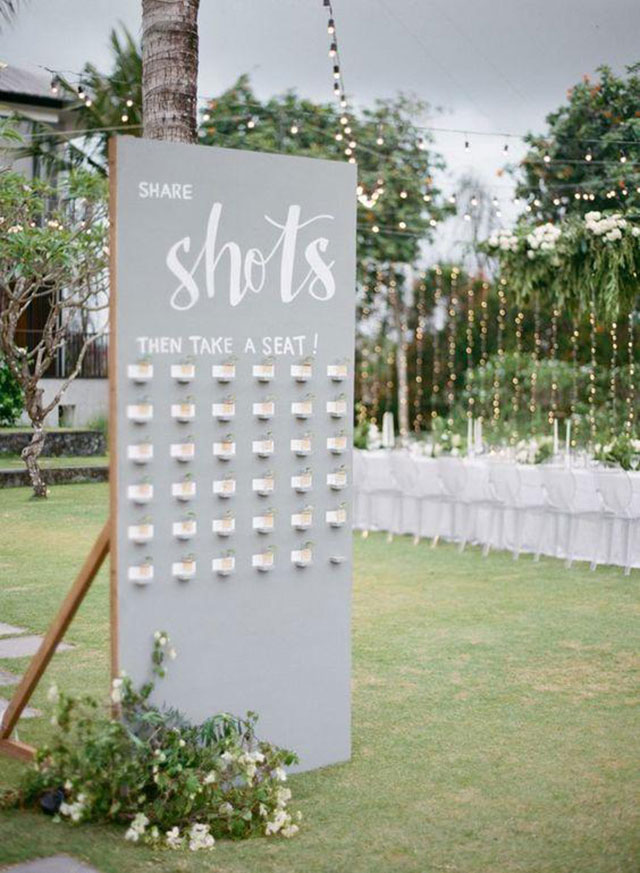 [From: Style Me Pretty / Photo: Katie Grant / From: How To Make It Fun For Guests To Find Their Seats]
There are many ways to make cocktail hour more interactive. We talked about games but did you know you can also make drinking itself a fun activity, too? Here's one idea: tie in the cocktails with your escort cards! This is where you can get extra creative. What else can you think of?
(6) Add a stylish lounge area.
While cocktail tables are the usual go-to setup for this time at the wedding, you can include a stylish lounge area so guests are more comfortable. Think big sofa sets and combine these with chic decorations in theme. This can also decorate this area with your pre-wedding photos or photos from your relationship through the years. I personally love seeing couple's throwback photos because it's like witnessing their love bloom.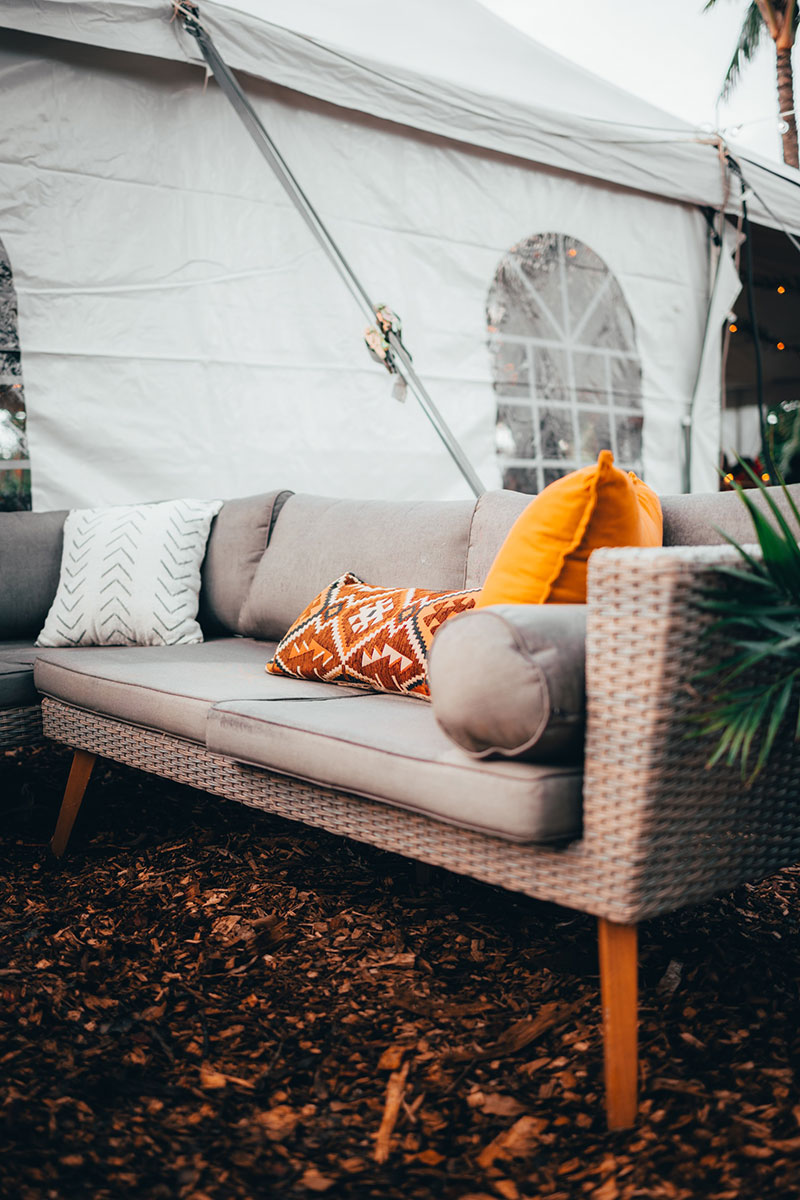 [Photo: Zane Persaud on Unsplash]
(7) Make sure your drink bar is Instagram-worthy.
Lastly, an Instagram-worthy cocktail area will surely make guests extra excited to take photos all over the place. This also means more organic and candid wedding content from loved ones! If you have an official hashtag and guests use it, you can always look back on these photos on social media, too.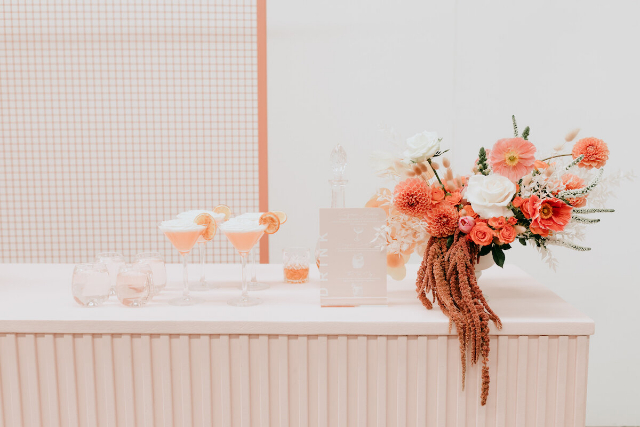 [From: Hampton Event Hire / Photo: Lady Bella Australia / From: 25 Stylish Wedding Bar Ideas]