When the ceremony is over, everyone's had a sumptuous meal, and the dance floor has opened, it's time to open the bar and serve the alcohol! Of course, you can't party without beer, wine, and cocktails. Now, you don't want to serve your everyday cocktails–you want to open the night with a display of beautiful concoctions that are just as yummy as they are pretty. So, to add that extra flair to your after party, here are 10 cocktails that look and taste irresistible!
(1) Metropolitan Martini
No ordinary martini will do for your special day. Take it up a notch instead with this Metropolitan Martini. It's the prefect balance between sweet and tart with that unexpected twist!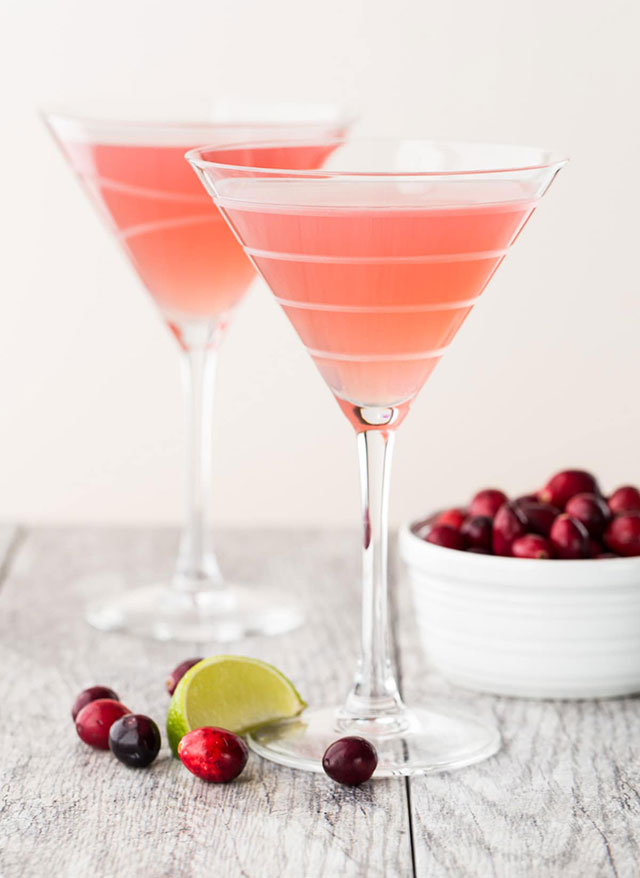 [Recipe and Photo: Garnish with Lemon]
(2) Spiked Peach Punch
Fruit lovers and juice drinkers will keep coming back to this Spiked Peach Punch–we're sure of it! It's a delicious infusion of ripe, luscious peaches delicately blended with vodka. Yum!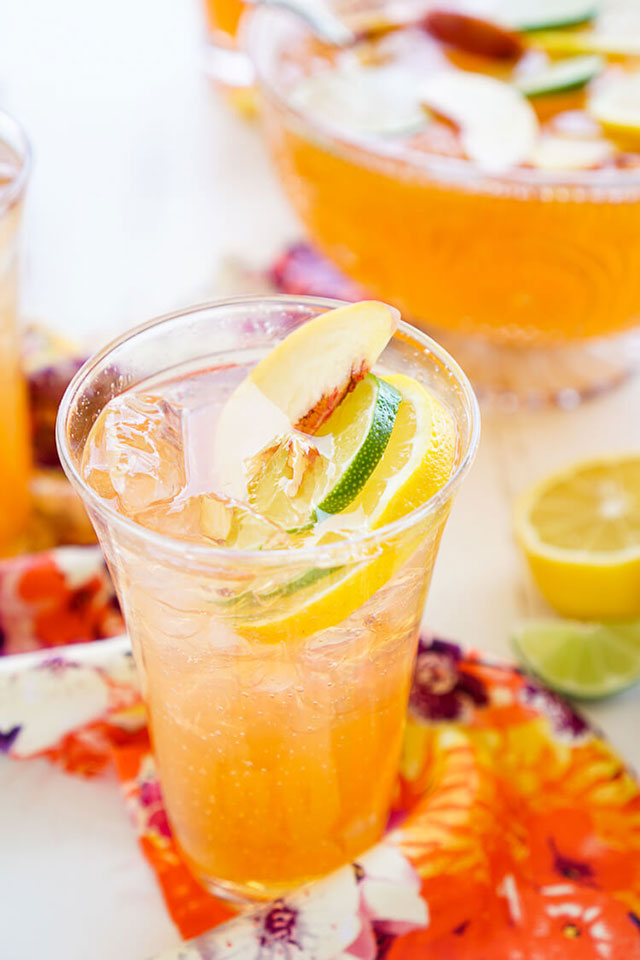 [Recipe and Photo: Sugar and Soul]
(3) Grapefruit and Thyme Gin Tonic
Light and simple, serve this for a summer wedding and your guests will feel that cool, breezy freshness to combat the warm weather. An upgraded gin tonic, this combination of grapefruit and thyme as garnish is ingenious.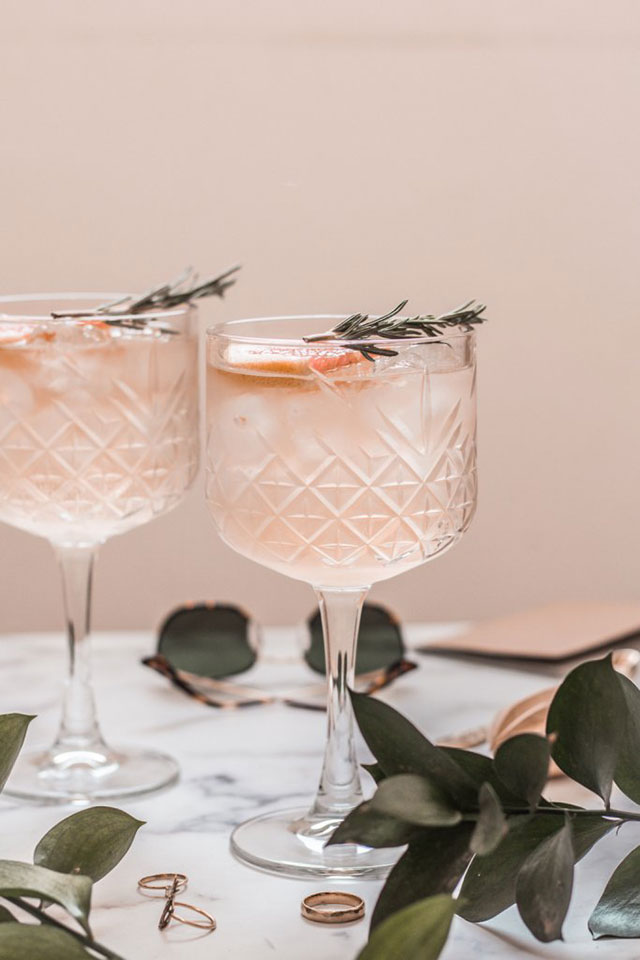 [Recipe and Photo: Hedonistit]
(4) Sangrita
The name, Sangrita, is infectious! What more the drink? Get the best of both, Sangria and Margarita, from this mix of red wine, citrus juice, and tequila–what more do you need?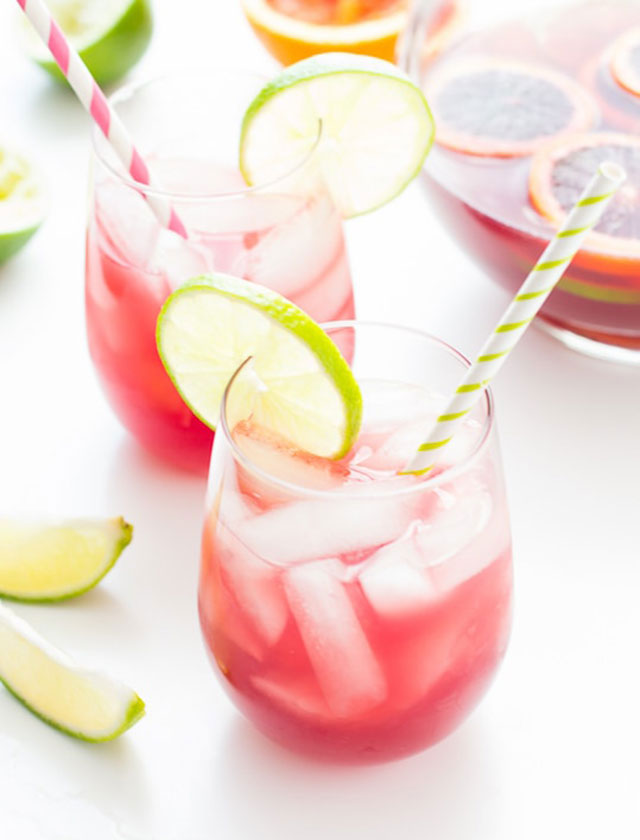 [Recipe and Photo: One Sweetness]
(5) Mango and Plum Sweet Tea Cocktail
For guests who love sweet tea, this cocktail, made with sweet tea as a base, adds an extra kick to your everyday, go-to tea and has that inviting tinge of sweetness!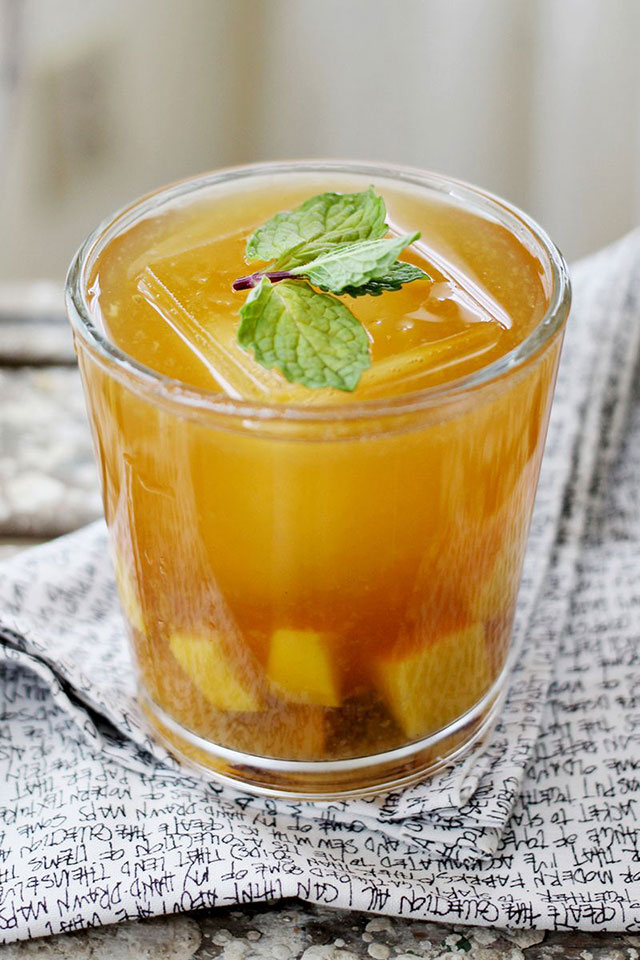 [Recipe and Photo: A Beautiful Mess]
(6) Raspberry Beer Cocktail
Beer lovers will get a kick out of this! Serve them a Raspberry Beer Cocktail–beer, vodka, and raspberry lemonade mixed to perfection–and they'll be all out and about for the rest of the night. Cheers!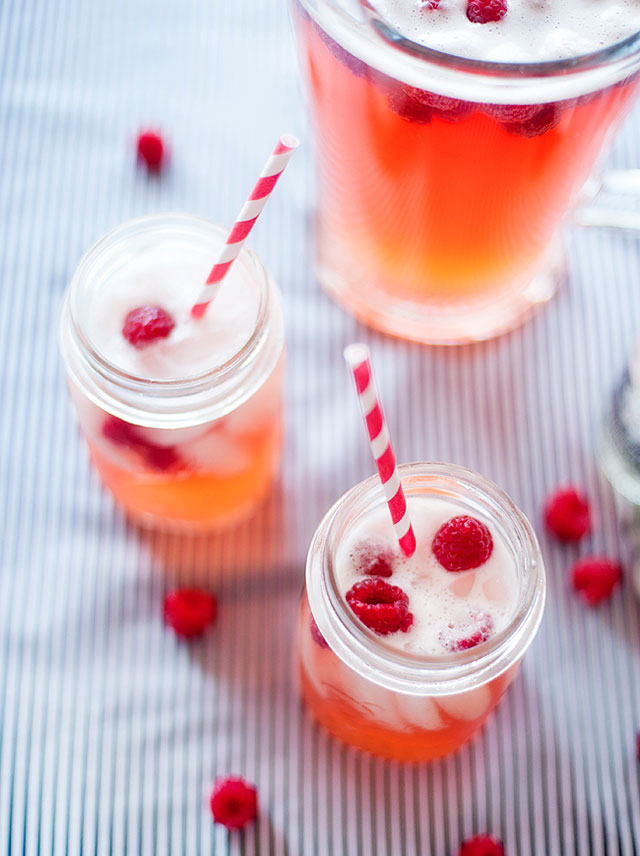 [Photo and Recipe: Pretty Plain Janes]
(7) Rhubarb Mint Mojito
Make a one-of-a-kind mojito for your wedding day! This Rhubarb Mint Mojito is a darling drink with tangy lime, soda fizz and the final touch of sweetness mixed with mint.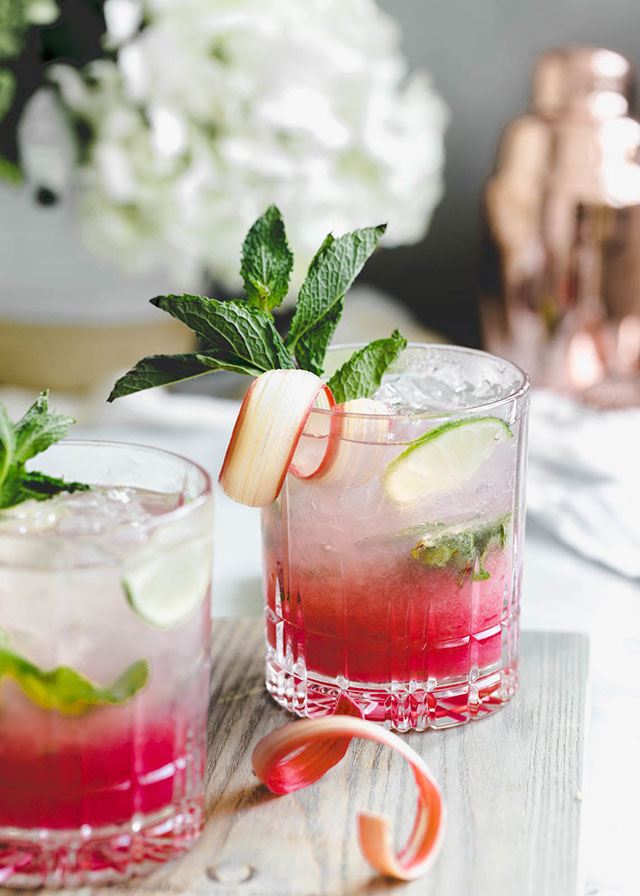 [Recipe and Photo: Broma Bakery]
(8) Apple Cider Mimosa
Your guests deserve a fun, bubbly, and fresh drink to keep the wedding high up all night. This apple cider based cocktail will do just that.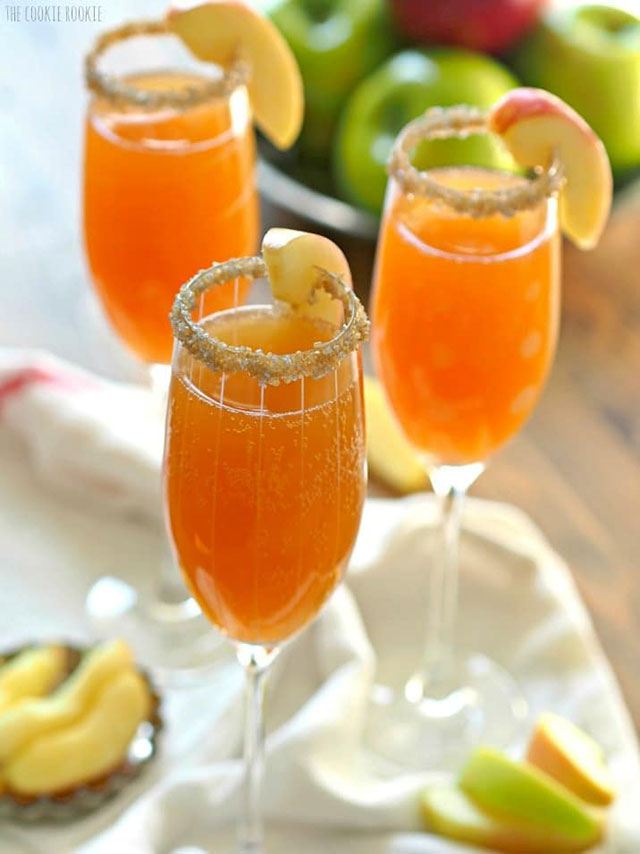 [Recipe and Photo: The Cookie Rookie]
(9) Amaretto Bourbon Punch
Here's another drink that will be a sure hit– the fruity Amaretto Bourbon Punch! Think, lime juice, orange juice mixed with amaretto, bourbon, ginger ale, and a cherry on top. Tropical goodness in a glass!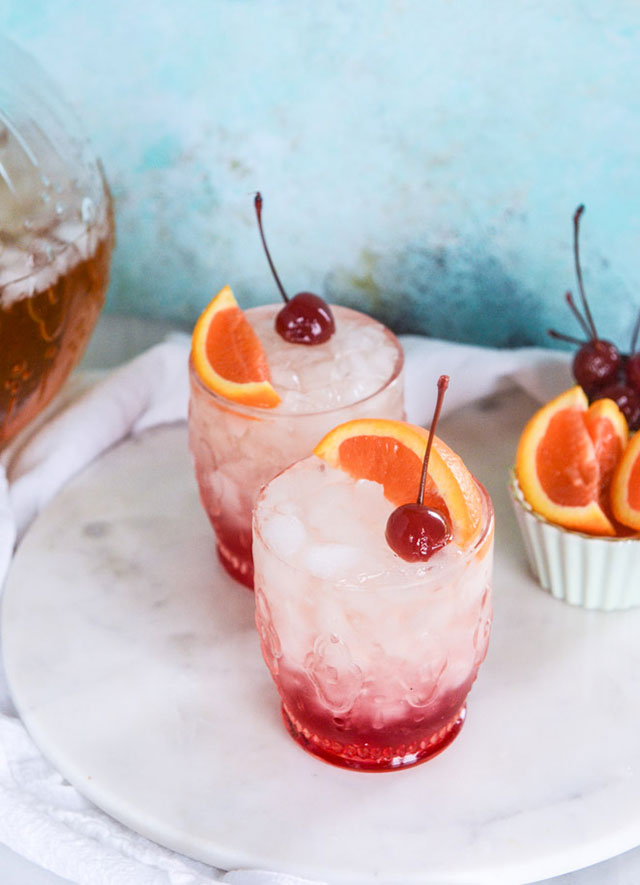 [Recipe and Photo: How Sweet Eats]
Salted Caramel White Russian
Finally, we have not left out those who love milky concoctions, here's a mouthwatering drink for the sweet tooth in your guest list!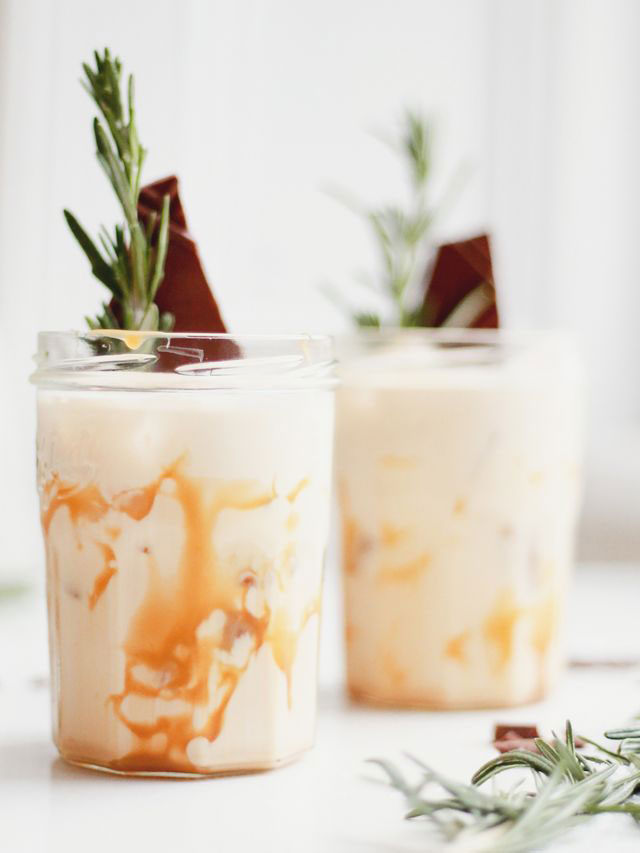 [Recipe and Photo: Kate La Vie]