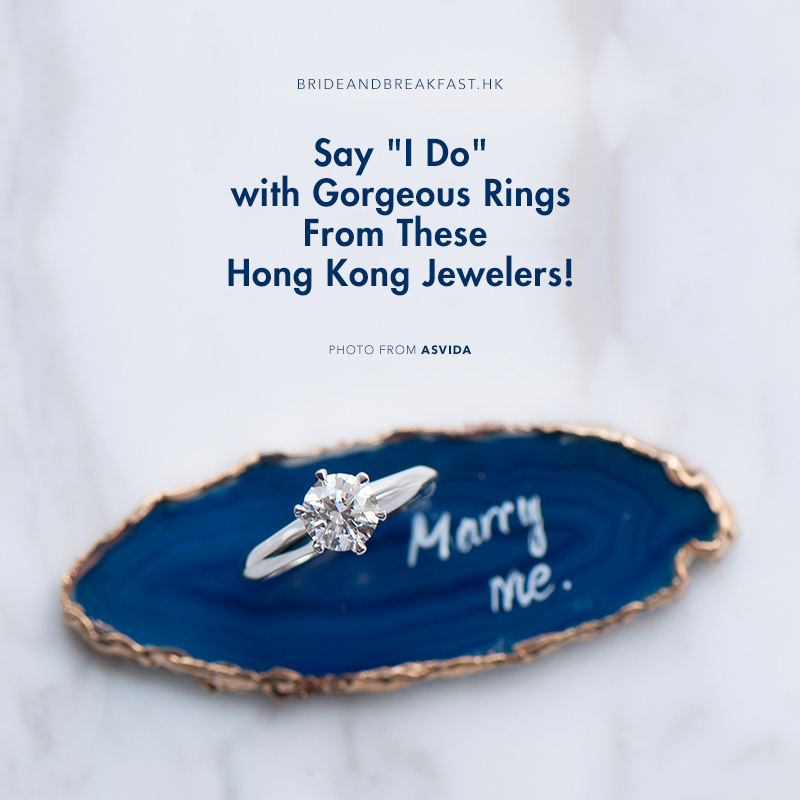 When I was a bride-to-be, one of my favorite parts of weddings planning–aside from trying on wedding gowns–was looking for jewelry! I enjoyed stepping into shop after shop looking for our weddings bands and for stylish accessories to go well with my entire wedding look. And even before I was engaged, I liked to try on all sorts of rings–hinting to my then boyfriend, now husband, and I guess he got the hint)! Today, were talking about jewelry, and we're so delighted to show you some gorgeous pieces from Hong Kong jewelry shops that you will not be able to resist. What are you waiting for? Say "I do" to these rings for your big day!
Glamorous, One-of-a-Kind Designs

M&B Private Jewelers puts the client's vision and dreams at centre stage and makes sure that clients are part of the process every step of the way – from concept to the creation of a one-of-a-kind piece of jewelry. To understand a client's unique needs and expectations, M&B Private Jewelers provides a one-on-one appointment at their luxury Hong Kong showroom, along with an in-house designer and a certified diamond expert, whether the client wishes to create a custom-made piece, or choose from any of their luxury collections.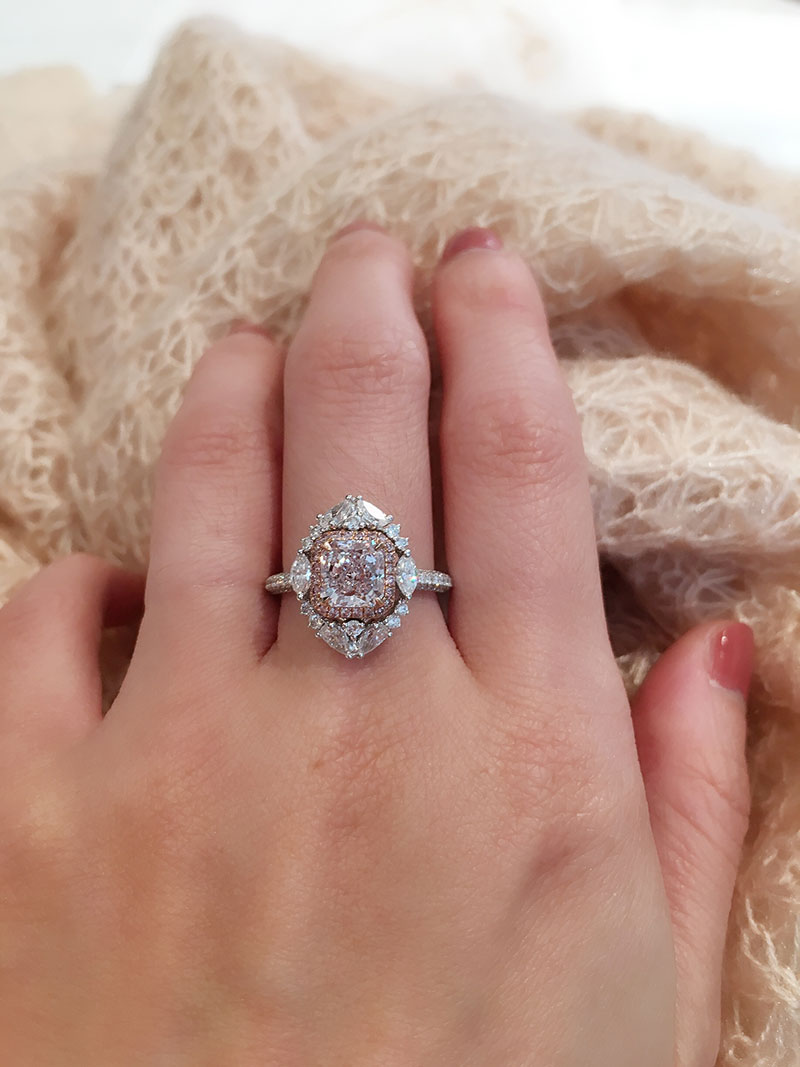 M&B Private Jewelers loves all things non-traditional. They believe an engagement ring should be something very special with characteristics of that special someone. So, going for a non-traditional diamond might be the best way to start! If you're the type of bride who wants something glamorous and different, you'll definitely want to check out their different collections. From special diamond cuts, to colored diamonds, you name it, they have it! This 1.22 carat faint pink diamond with a pink diamond halo and mix shaped diamond side stones propped on a delicate diamond shank in 18K white gold is such a beauty!
We're also smitten by this 18K white gold ring made with a 7.02 carat Asscher cut diamond and trapeze diamonds as side stones!
Classic Elegance
ASVIDA is a light jewellery brand in Hong Kong selling fashionable and reasonably-priced fine jewellery. ASVIDA hopes to bring beautiful jewellery into daily life and believes that everyone can possess and wear them. With an array of stylish designs, ASVIDA offers pieces that can easily be mixed and matched with various personal styles. They also have customized engagement ring and wedding band services.
For your big day and every day thereafter, these 18k diamond wedding bands in rose gold and white gold are prefect. They're simple, yet very elegant and can easily be paired with other pieces whether you wish to dress up or dress down.
This pair, an 18K eternity diamond ring and 18K wedding band, is classic and timeless as can be–you'll look polished no matter what!
Sophisticated Beauty
You can't get engaged in Hong Kong without first hearing of Bee's Diamonds. The bespoke jeweler was once a tightly kept secret amongst the city's elite for having the sparkliest diamonds. But nowadays, the joaillerie is well-known by all and still carries only investment-grade diamonds. Their claim to fame amongst brides is their signature setting method–they have unique designs that are absolutely gorgeous!
The blinding sparkle of this 15 carat commissioned piece comes from the way Bee's diamonds are mounted. The only one to put the diamonds first, the jewelry house meticulously calculates and adheres to every diamond's unique angles when setting. Like any wedding dress, the right ring should be tailored to accentuate a diamond's figure in all the right places. And with every diamond brought to their full light potential, there will surely be no shortage of 'oohs & ahs' on your big day.
Stackable rings
are definitely on trend this season. An exclusively bridal design, this ring unconventionally stacks from below to finish in a feminine crown. Combining the refined elegance of a princess crown with the innovative edge of the modern woman, this bespoke ring is effortlessly flawless.
Feminine and Flirty
Who doesn't love feminine accessories, especially for that playful touch.
Sarah Zhuang Jewellery
boasts of feminine and fun designs that any girl would love to have–whether it be for the wedding or even any night out! This gorgeous gold butterfly ring from The Magnificent Collection puts the "F" in flirty and is as pretty as can be!
And to add even more playfulness to your ring, go for more than just one butterfly, like this ring! You know what they say, the more the better.
From blinding bling and sophisticated pieces, to classic designs that you can wear everyday, these jewelers have just what any bride wants for her special day. So, make sure to check them out. For more on wedding jewelry and accessories,
click here
!