If the past day, month, or year has been keeping you down, it's about time you veer away from what's been pulling you down and move on to things that bring you hope. For us, today's scenic pre-wedding shoot is the perfect source of inspiration–we hope it will be for you, too. Mandy and Alan fled from the city into Tai Mo Shan for their engagement photo session. Clad in elegant clothing, they made their way to the summit and shot all afternoon under the amber sky. They passed the time walking along and taking in the beautiful scenery down below. All their shots make us forget about the woes of the day and remind us to stop and appreciate the beauty all around. Not only that, we're also filled with hope anew! How about you? How to you feel after seeing all these romantic photos taken by Kel Li Art Gallery? If you want to see more, keep scrolling until the very end.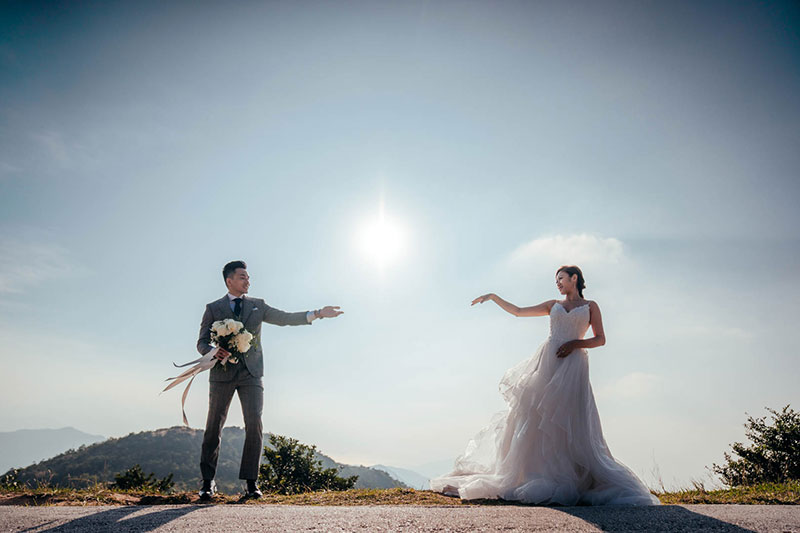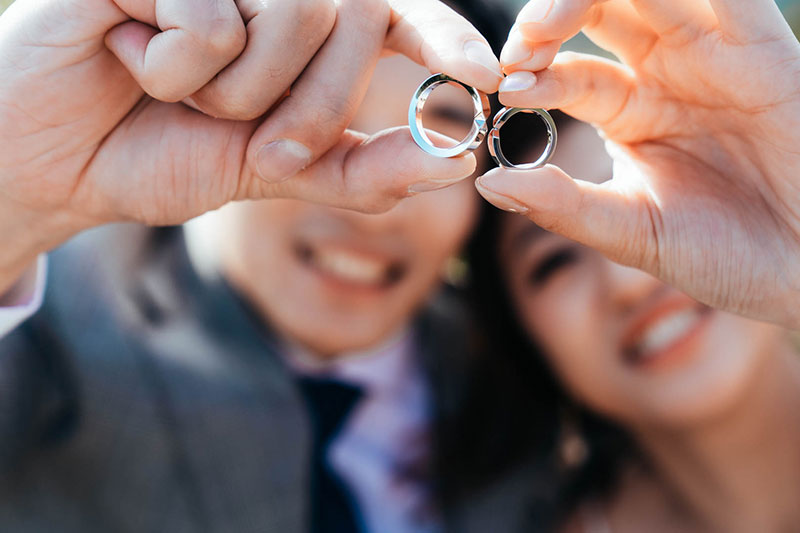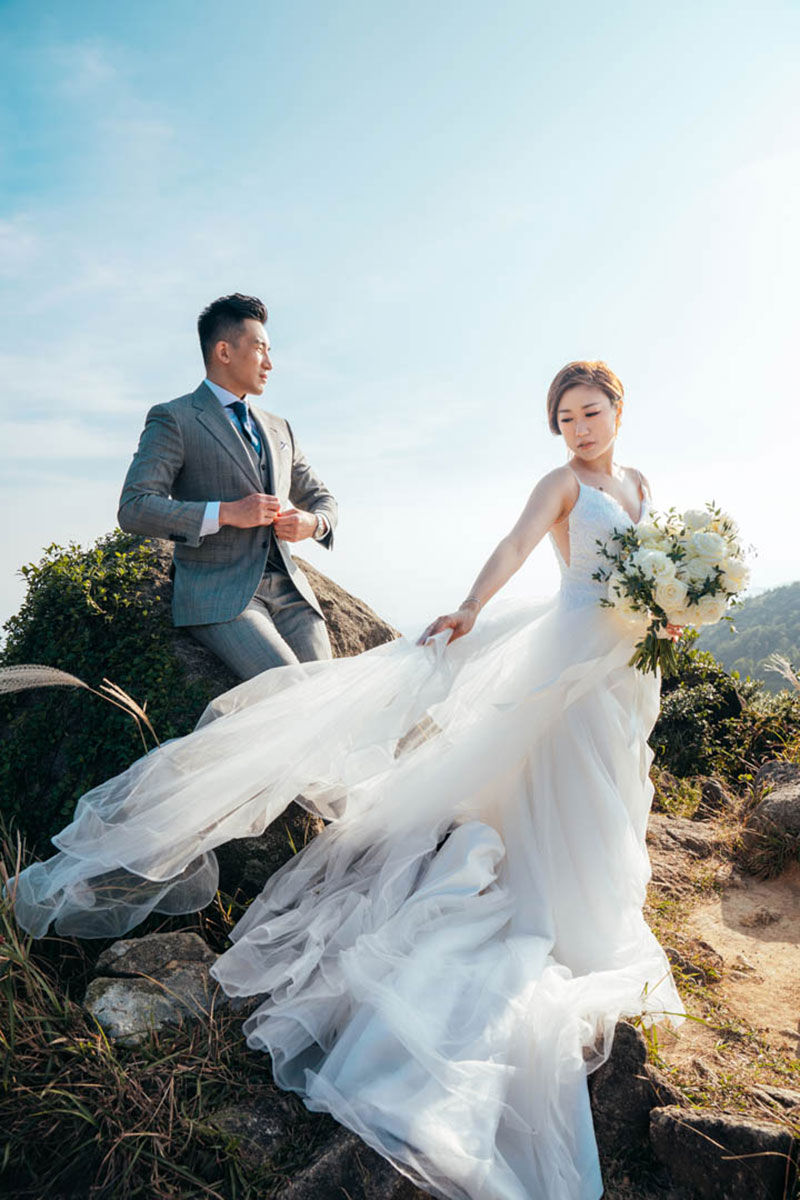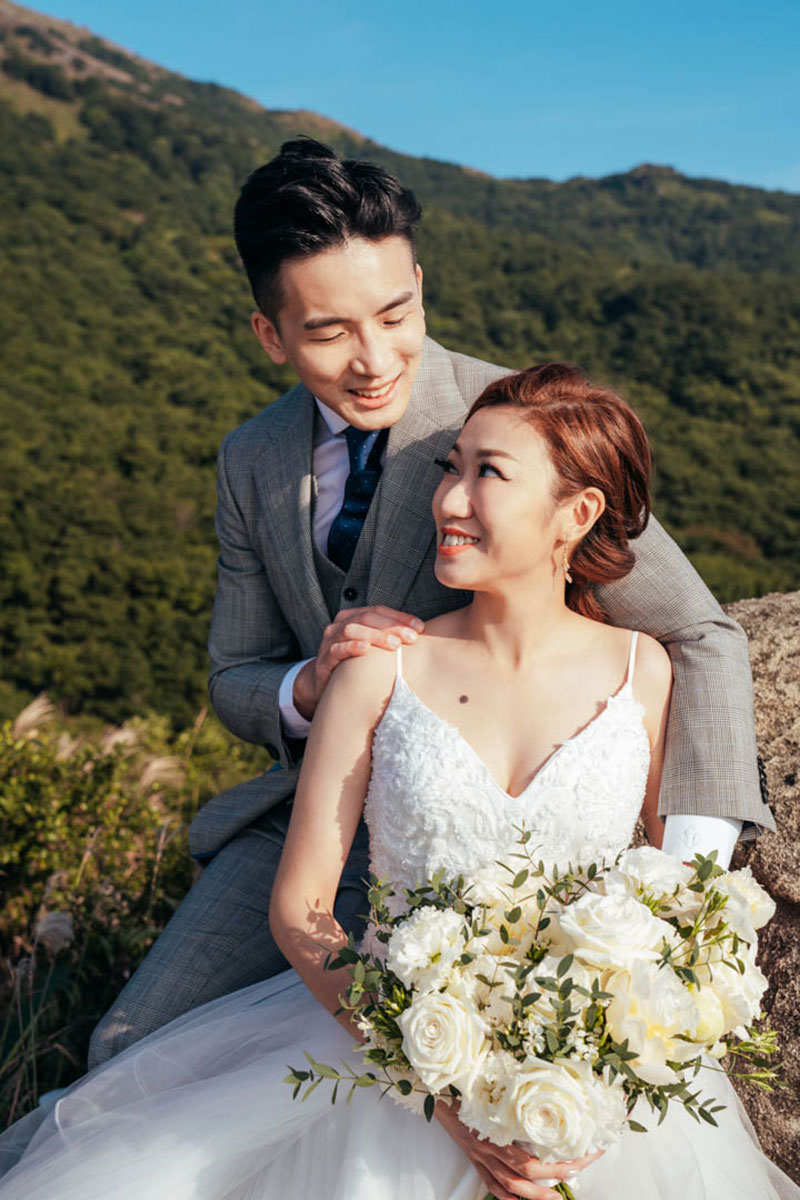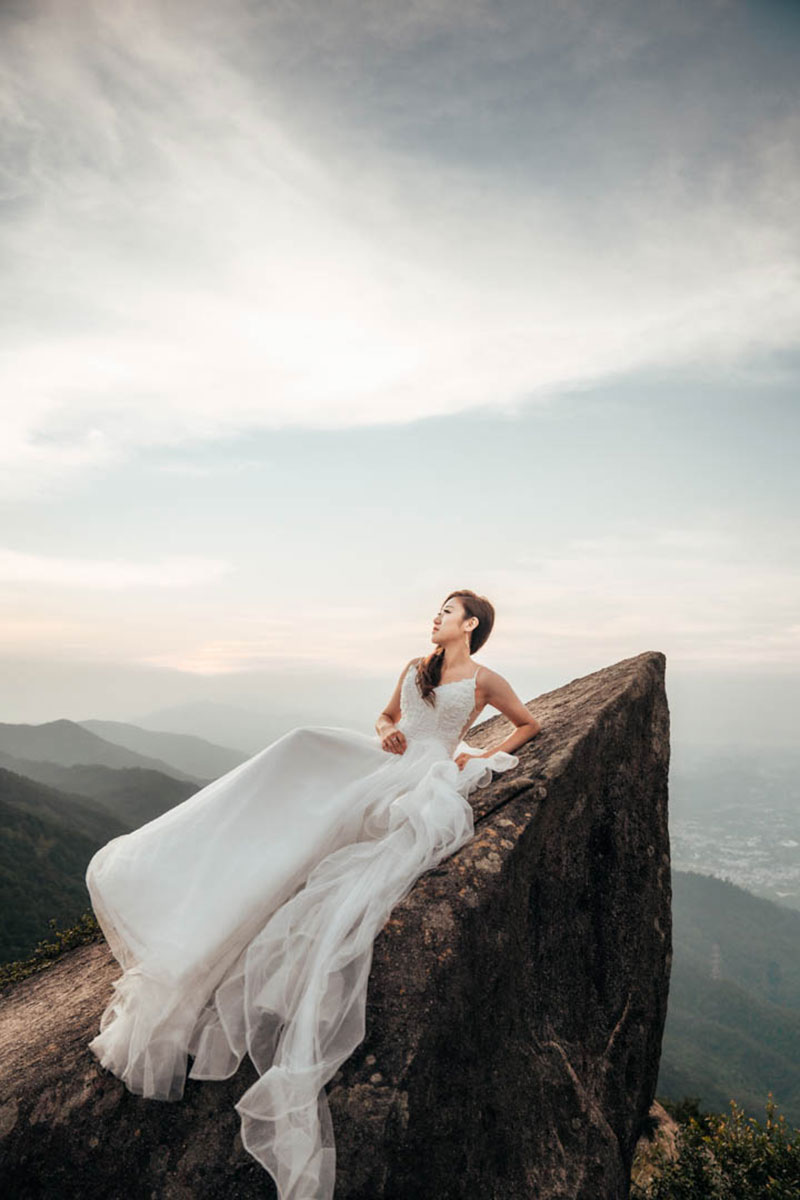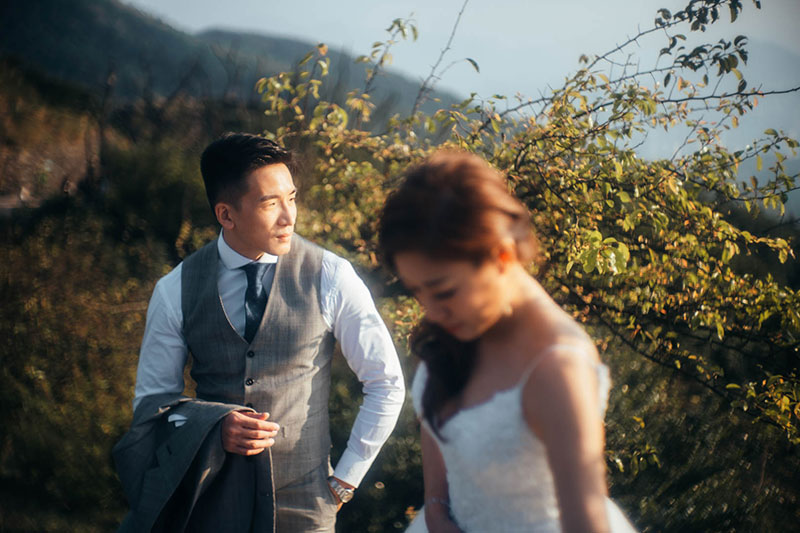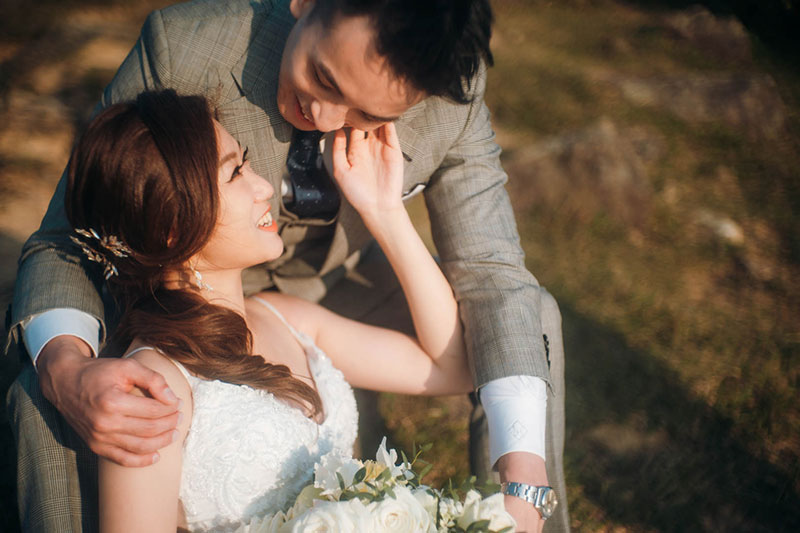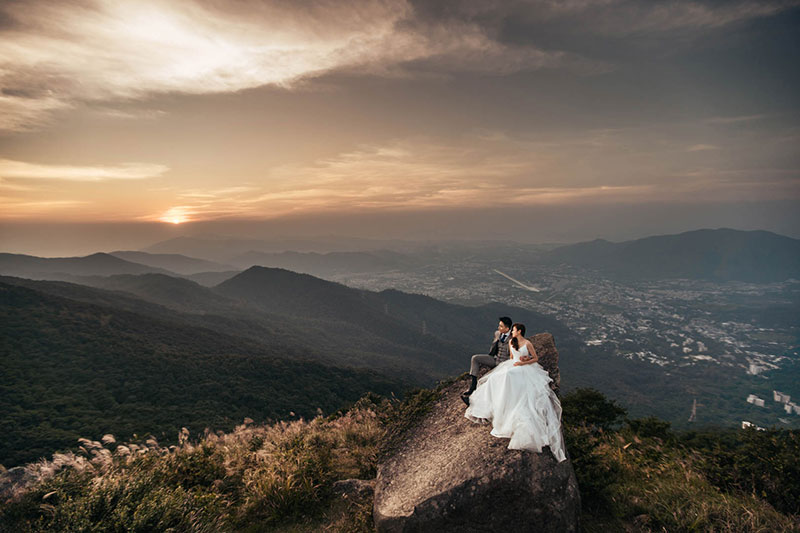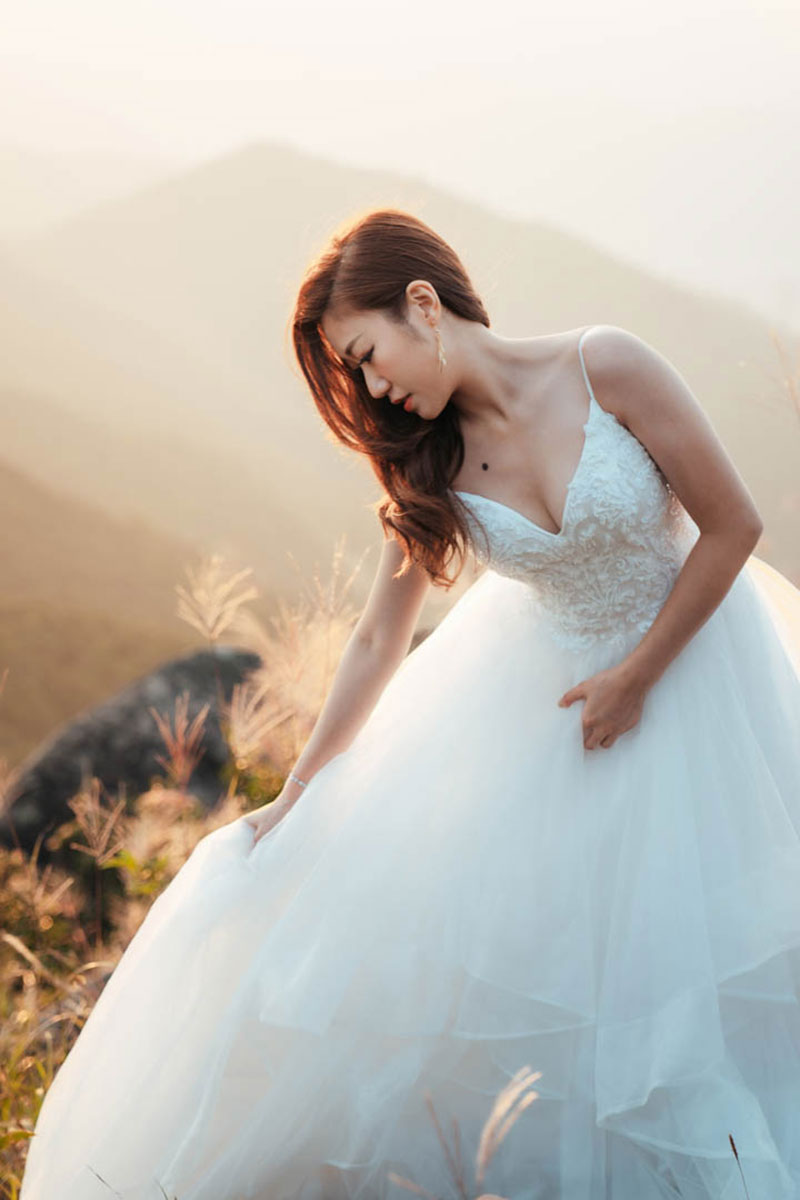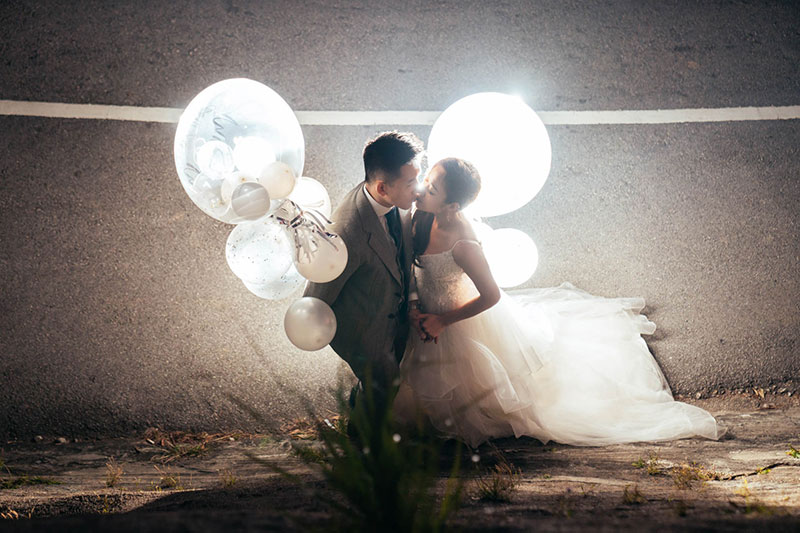 Photographer: Kel Li Art Gallery / Wedding Gown: Lena Rosa Bridal / Suit: FABS Hong Kong / Shoes: Manolo Blahnik / Makeup Artist: Christy Wong / Bouquet: Origami Florist / Balloon: Baby Balloon
For more wedding vendors, visit our Directory and Venue Gallery!