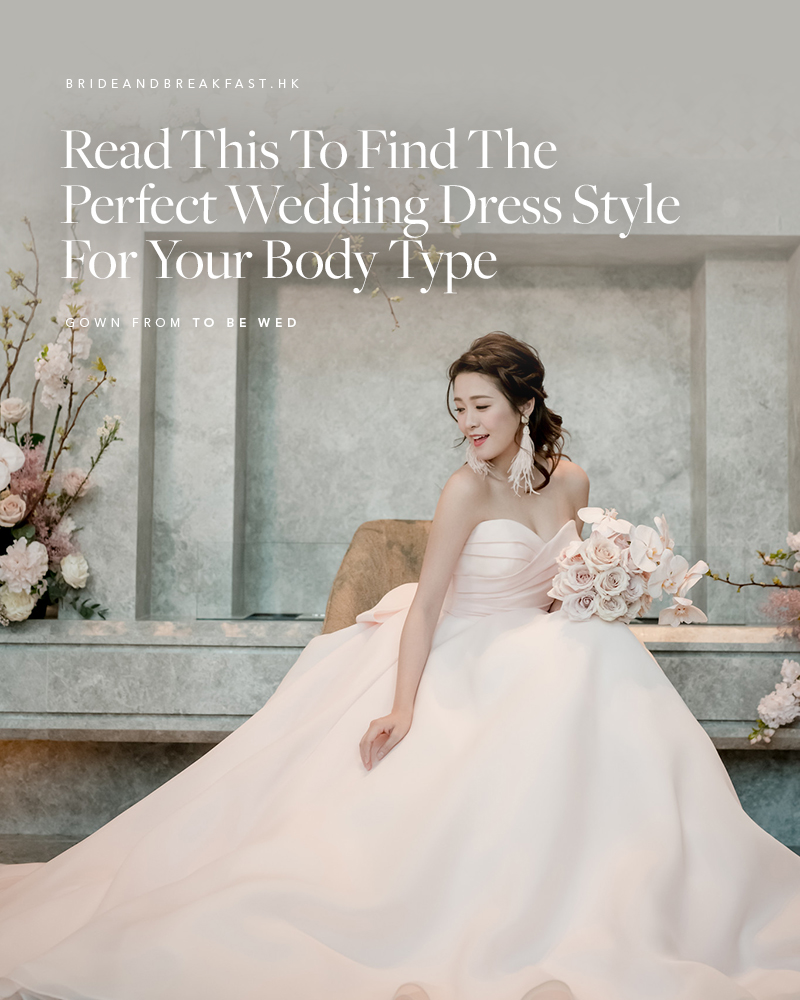 When shopping for your wedding dress, one important thing to keep in mind is your body type. Brides come in all shapes and sizes. Being aware of your own body and what kind of dress will go well with it is important. Why? Well, you want to make sure that your wedding dress will highlight your assets and divert attention away from your flaws. In today's feature To Be Wed, a Hong Kong bridal shop that specializes in timeless silhouettes and contemporary design, is sharing with us some tips on what kind of dresses fit the different body types. To Be Wed's lead stylist spilled all the details on what best fits each bride body type. So, before you pick your dress, read this and find out what styles you should be looking out for. Let's get to it.
Broad Shoulders
For brides with broad shoulders, you'll want to keep the top part of your dress simple. A sleeveless dress or a dress with spaghetti straps is prefect. If you choose a dress with sleeves or frills along the shoulder, this will just make you look even more broad. Then for the bottom part of the dress, choose an A-line skirt. The A-line cut of the skirt will balance out your broadness. It will also give the illusion of a smaller upper frame.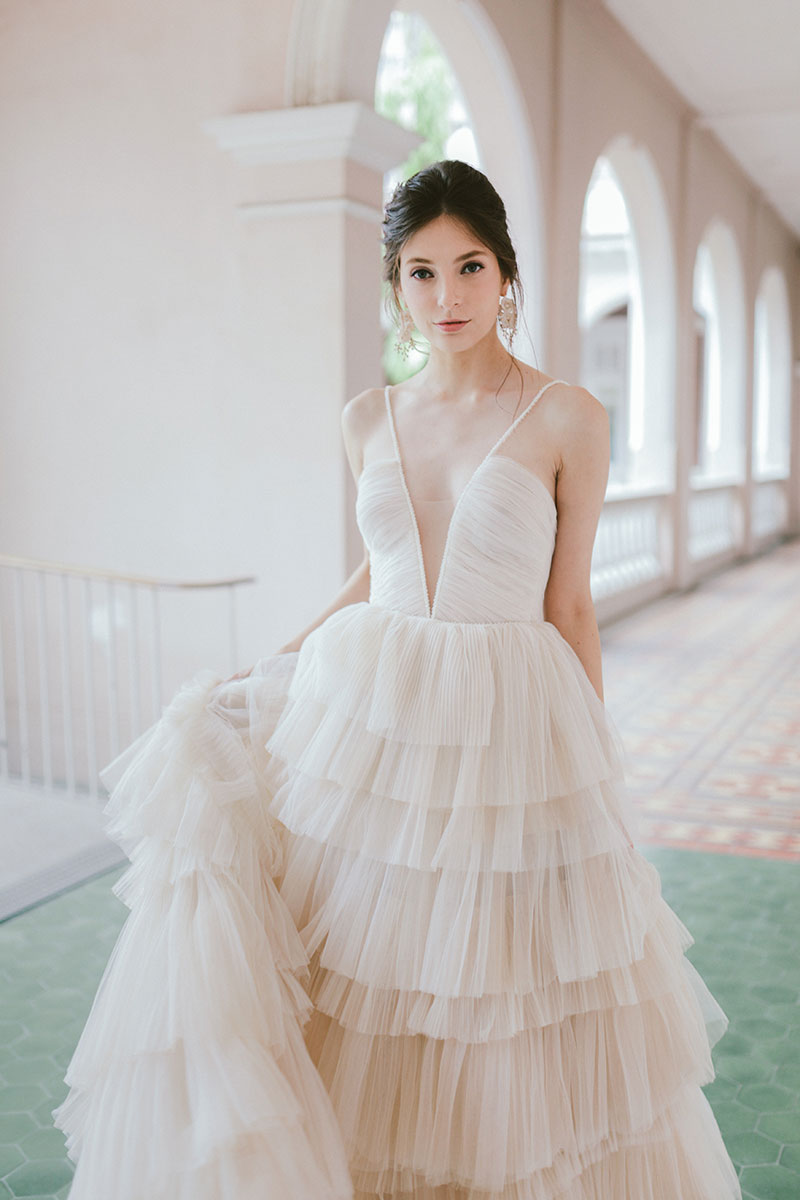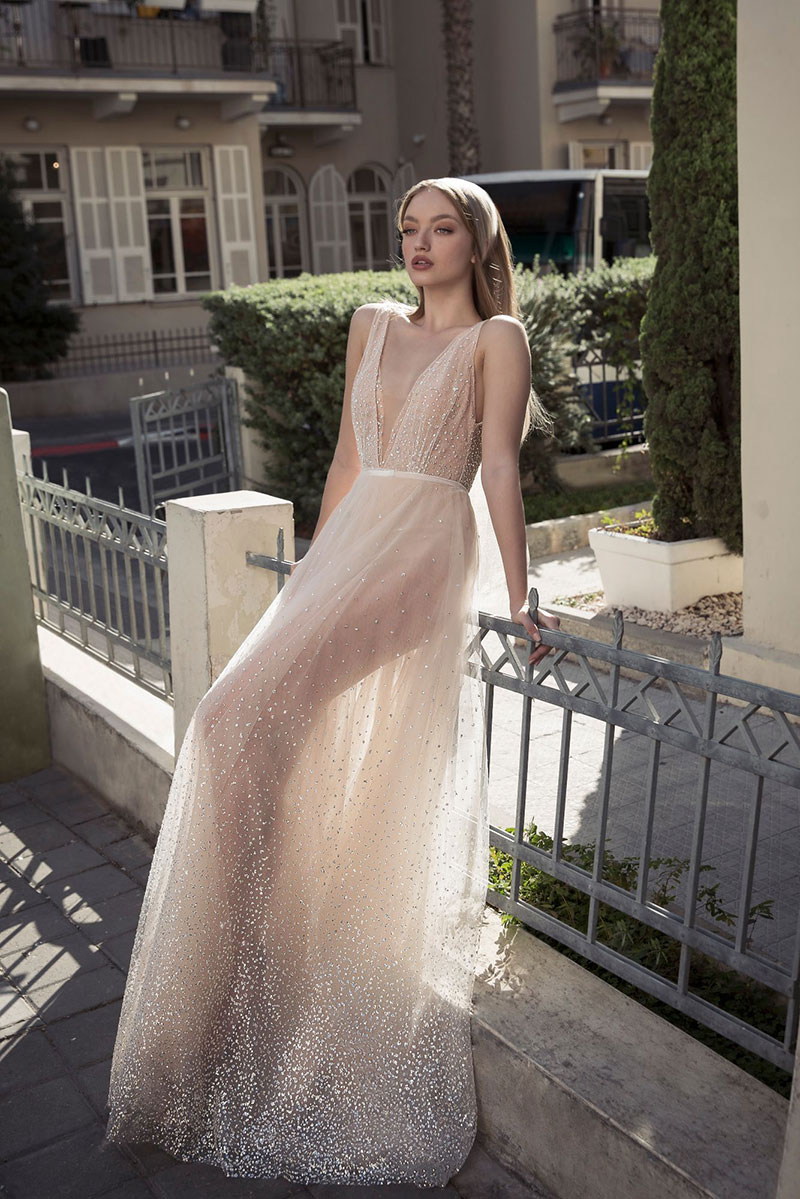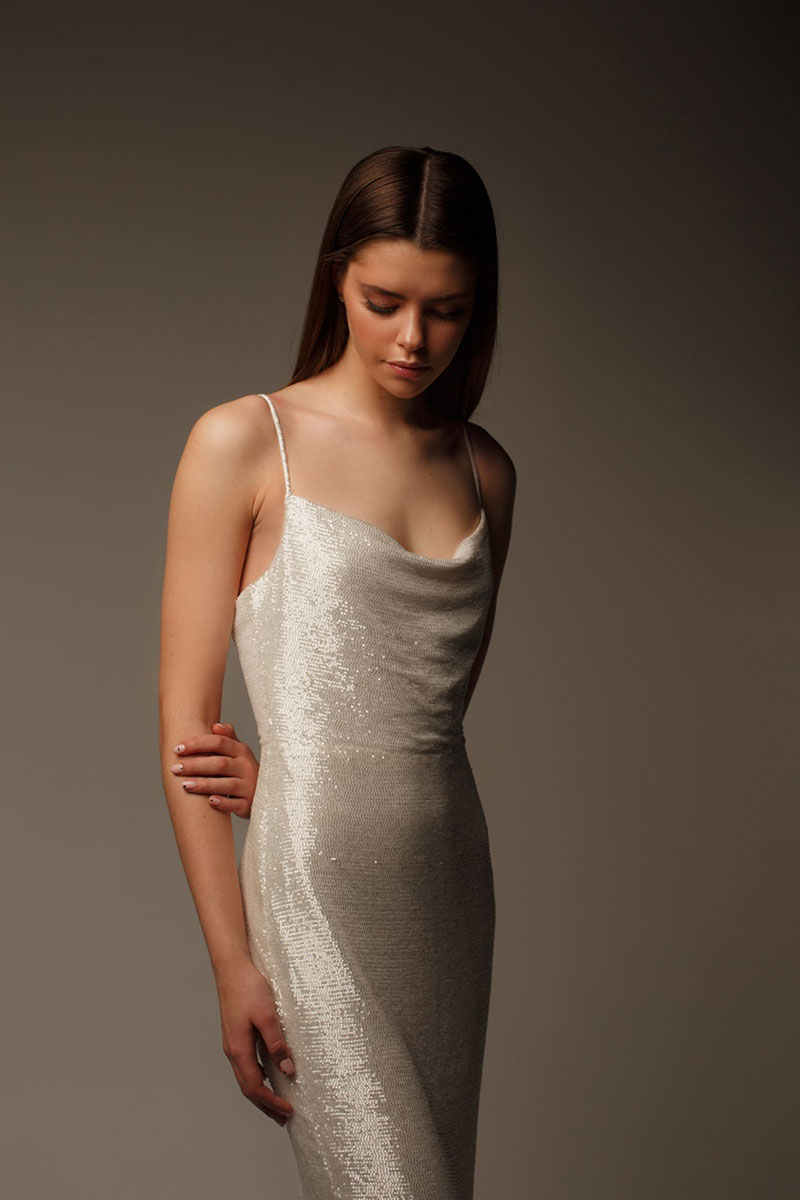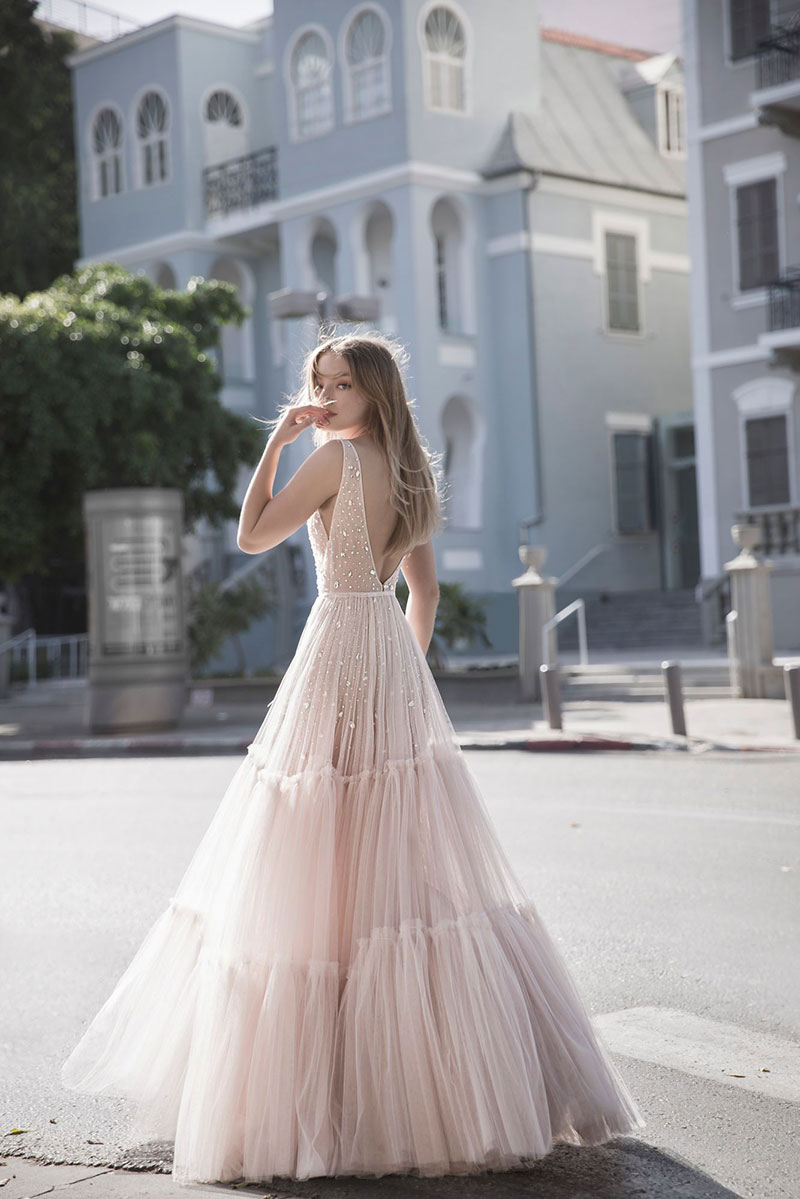 Pear-shaped Bottoms
This body type is the complete opposite of the previous one. A pear-shaped body means that your top is small and your hips are full or wide. For brides with this body type, your best bet is a dress with off-shoulder details and voluminous sleeves. Or, you can also opt for short sleeves with lace designs to make your shoulders look wider. This will make your upper body look more proportional to your bottoms. You can also hide your bottom section with a ball gown dress.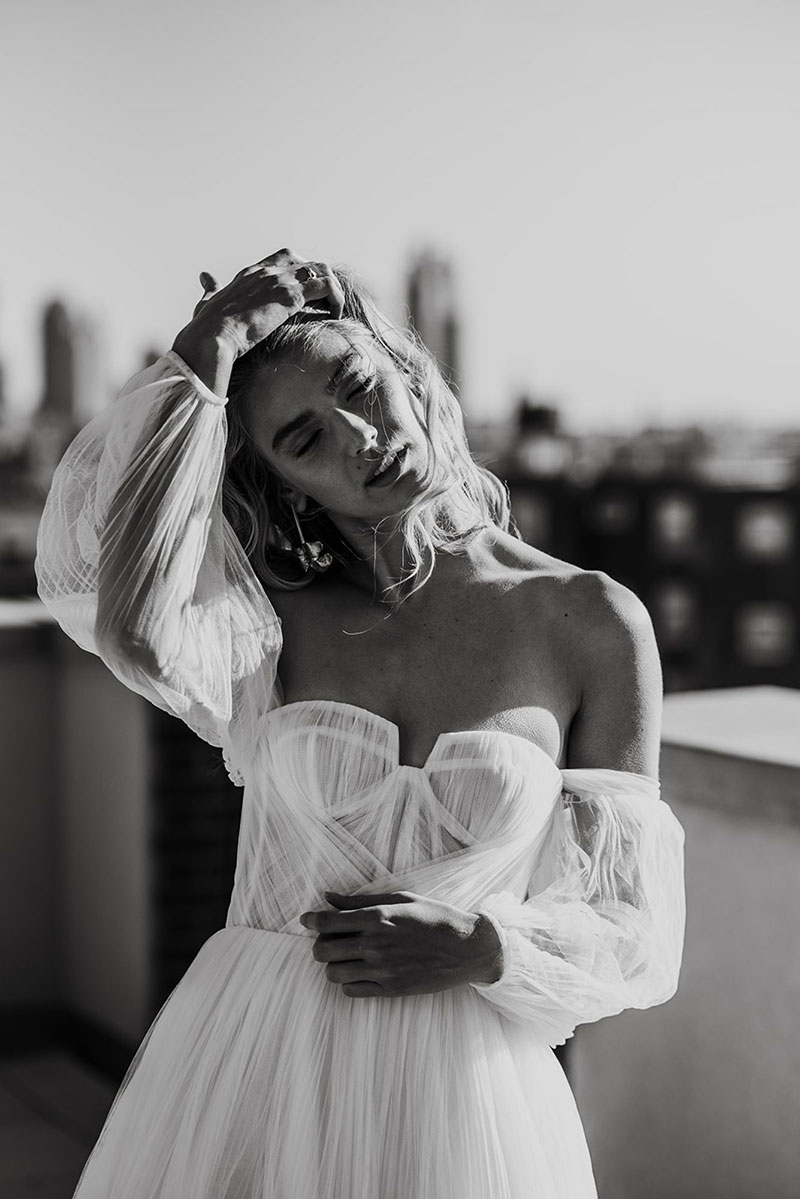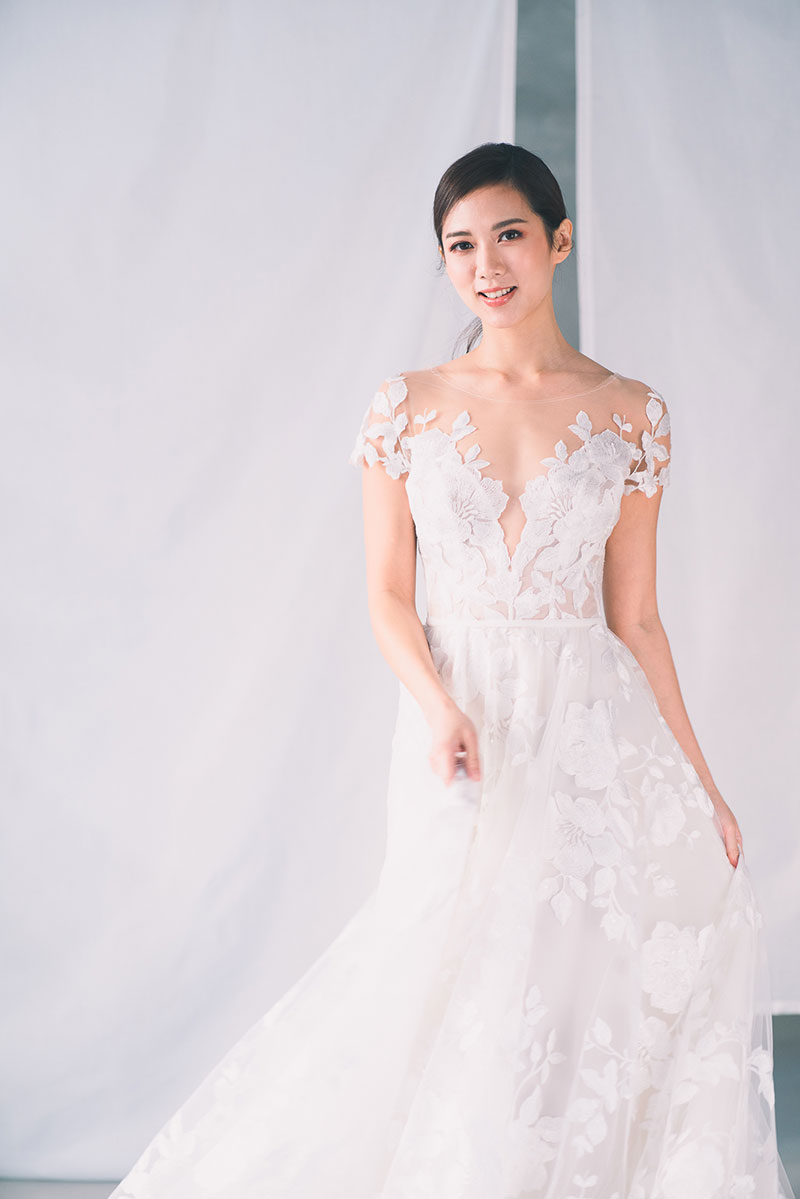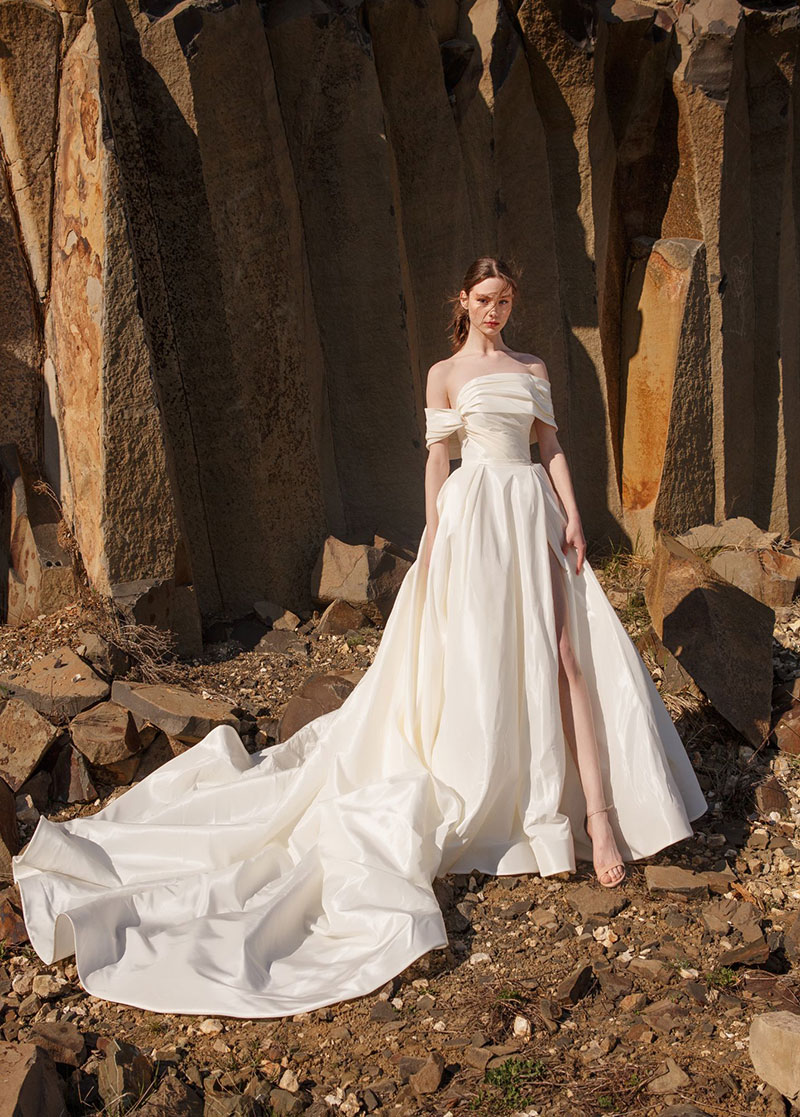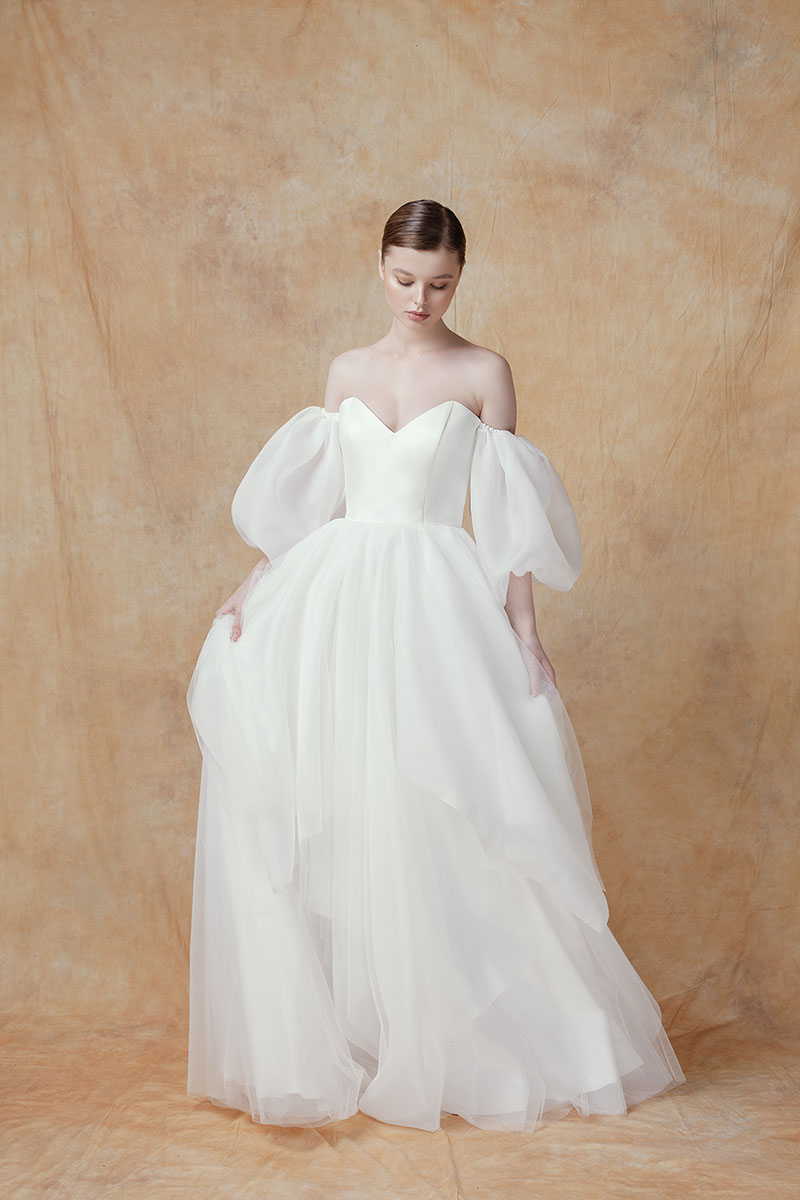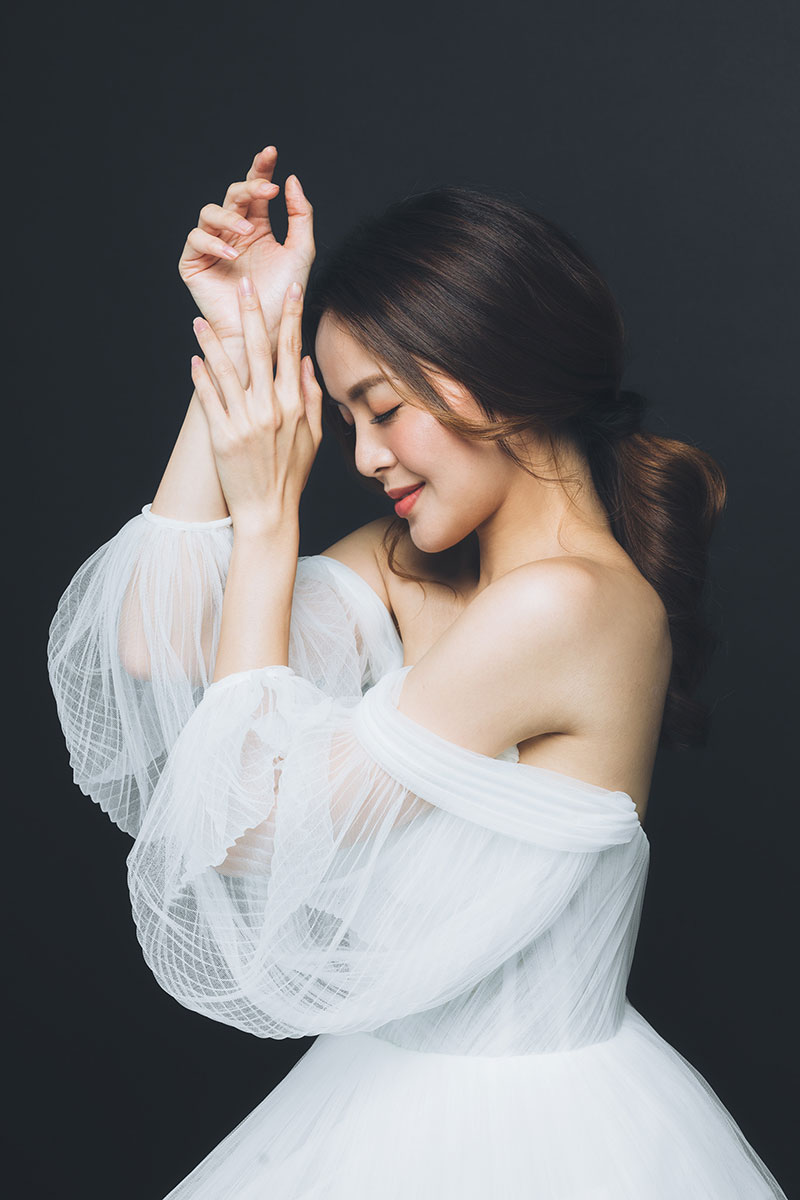 Rectangular Body
Some brides have rectangular bodies. This means that you have a relatively small frame with less curves. You'll want to add some dimension to your body. One way you can do this is by picking a more structural dress that has angles. This will give your body more shape. Examples of styles that will suit you are structural dresses and mermaid gowns.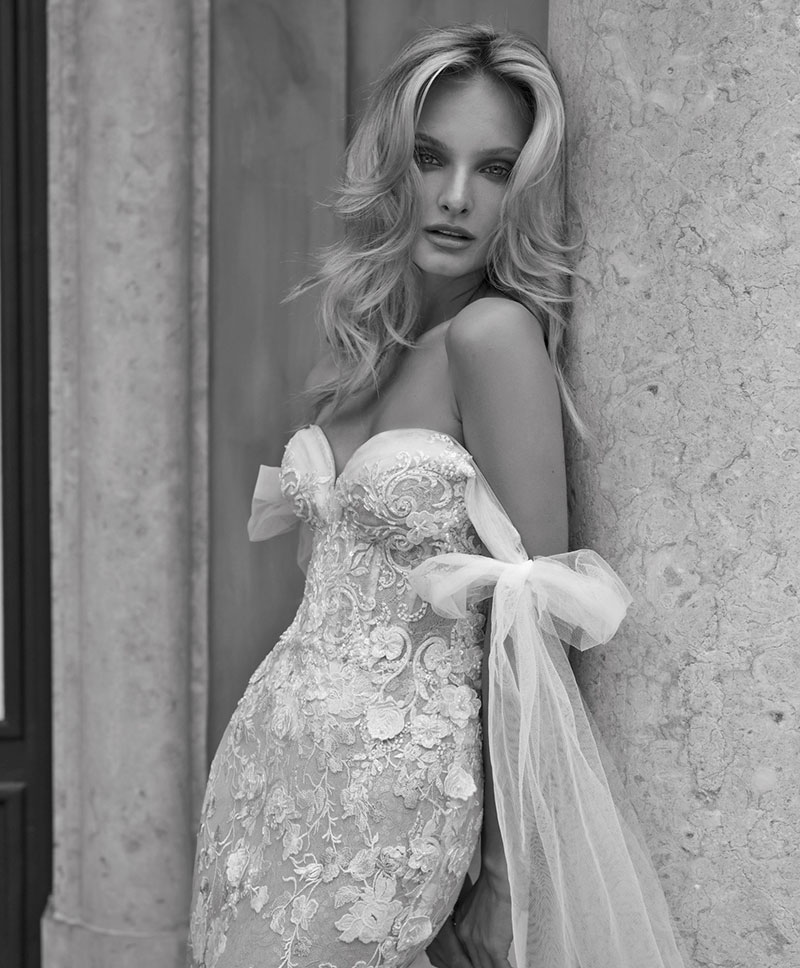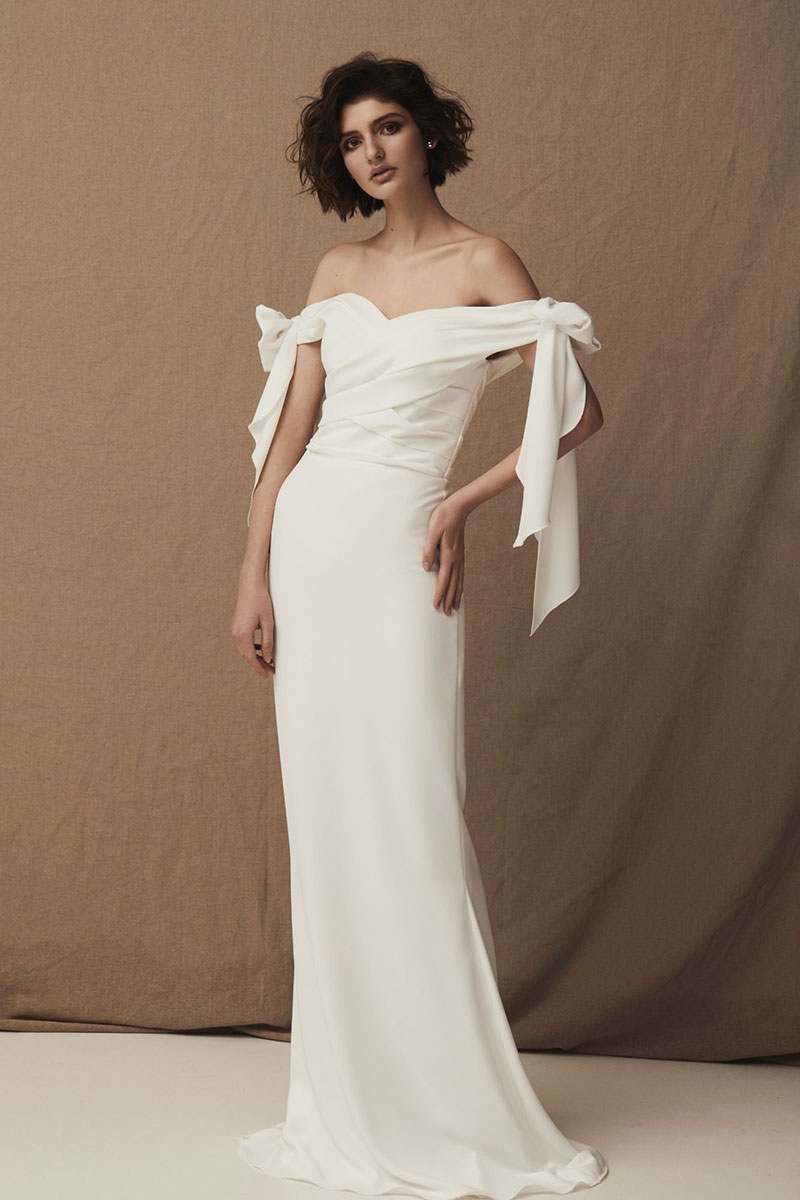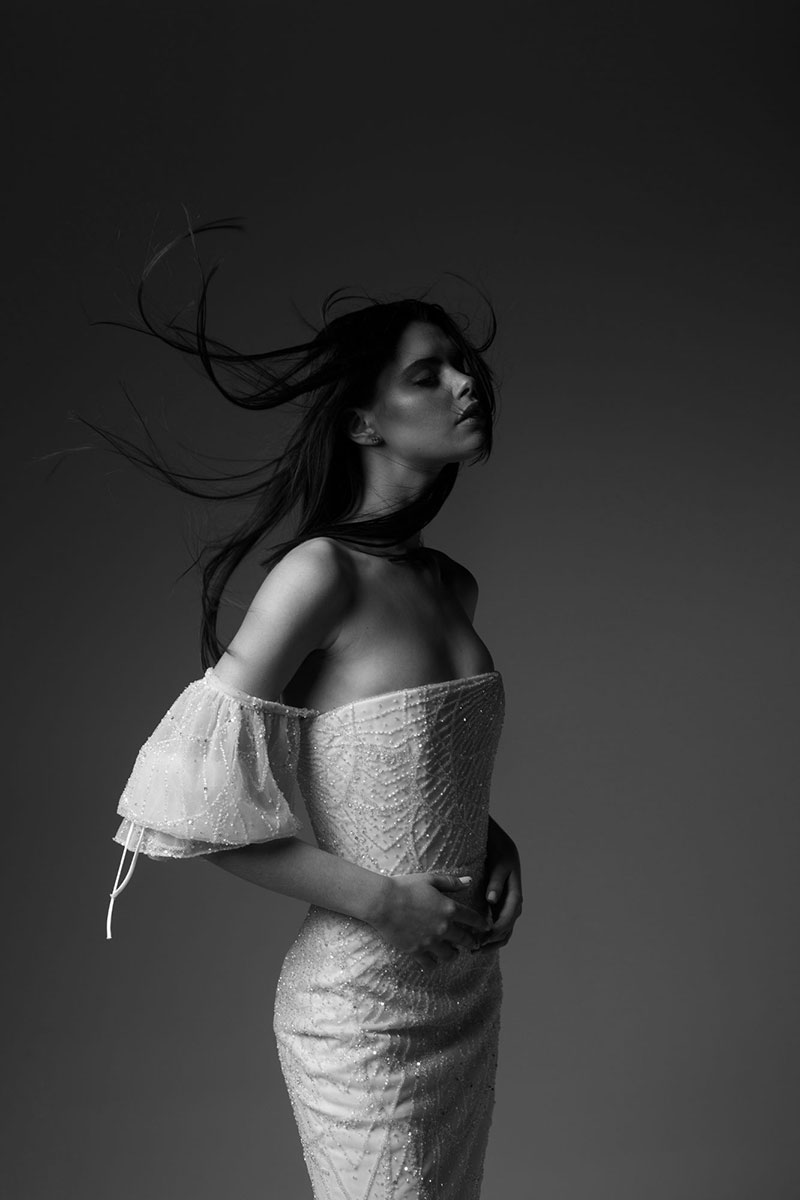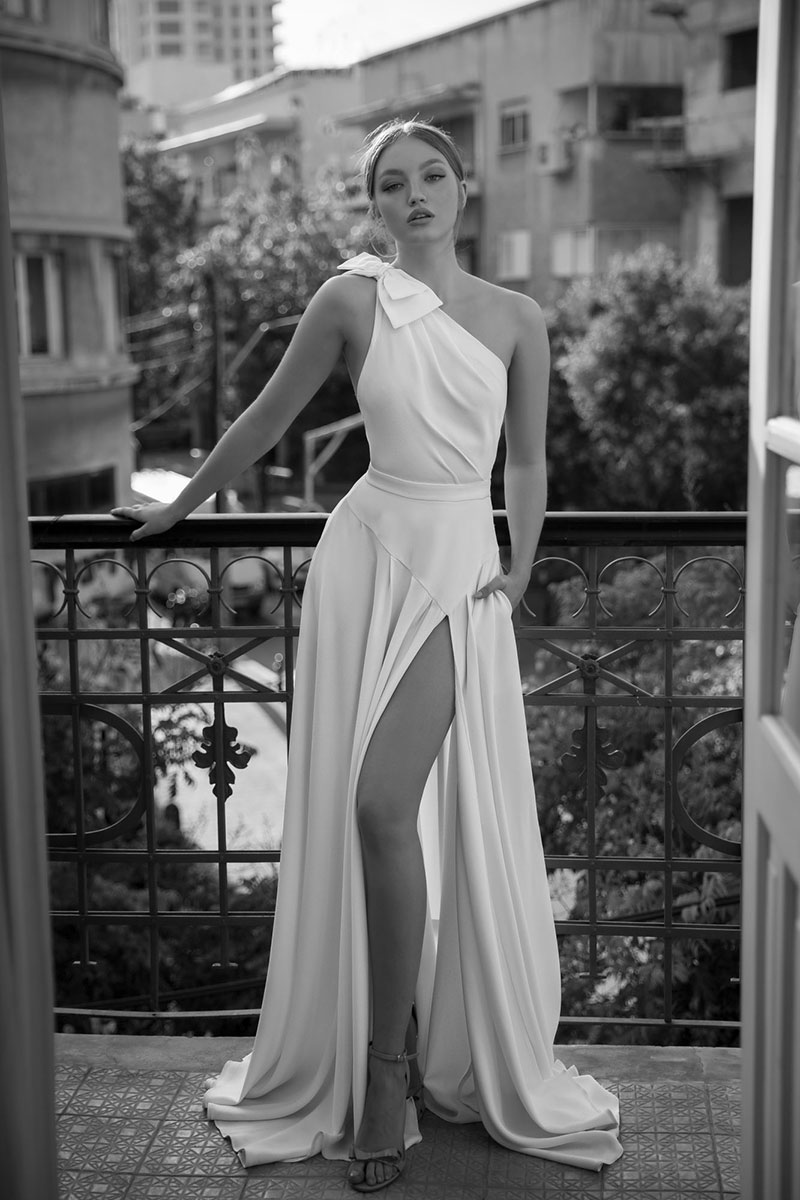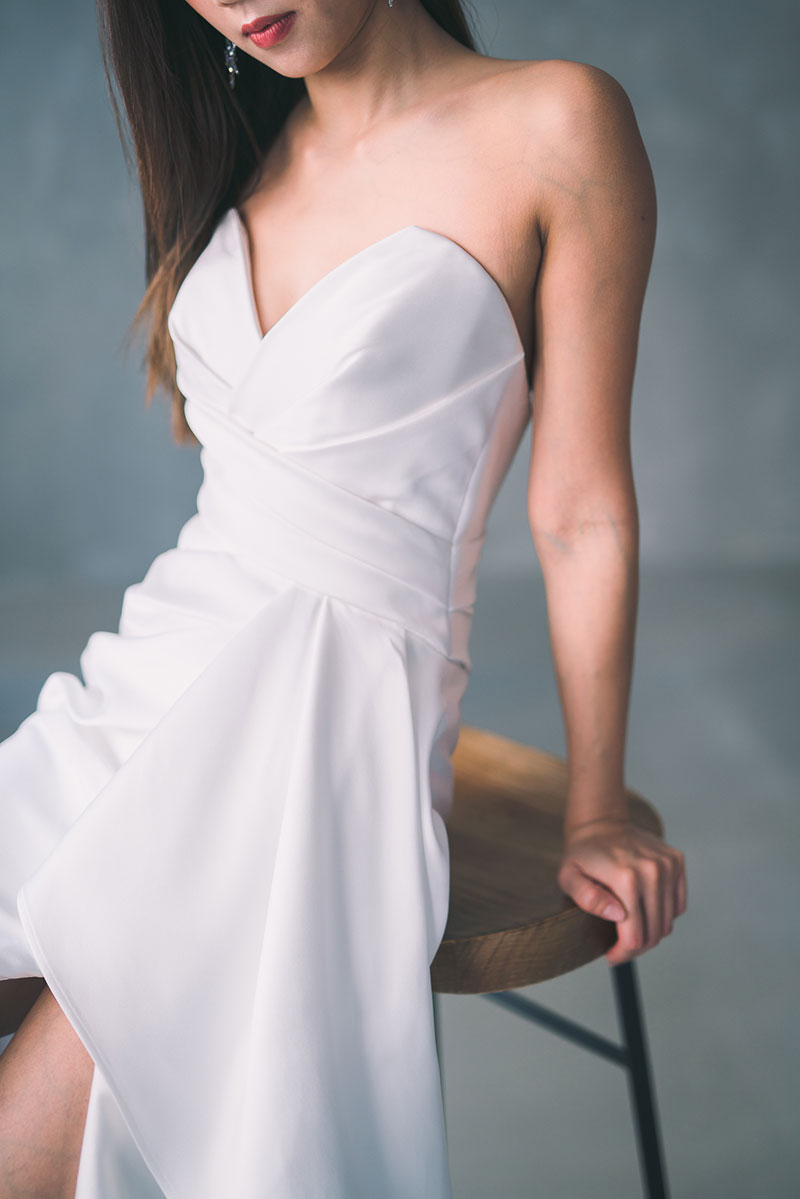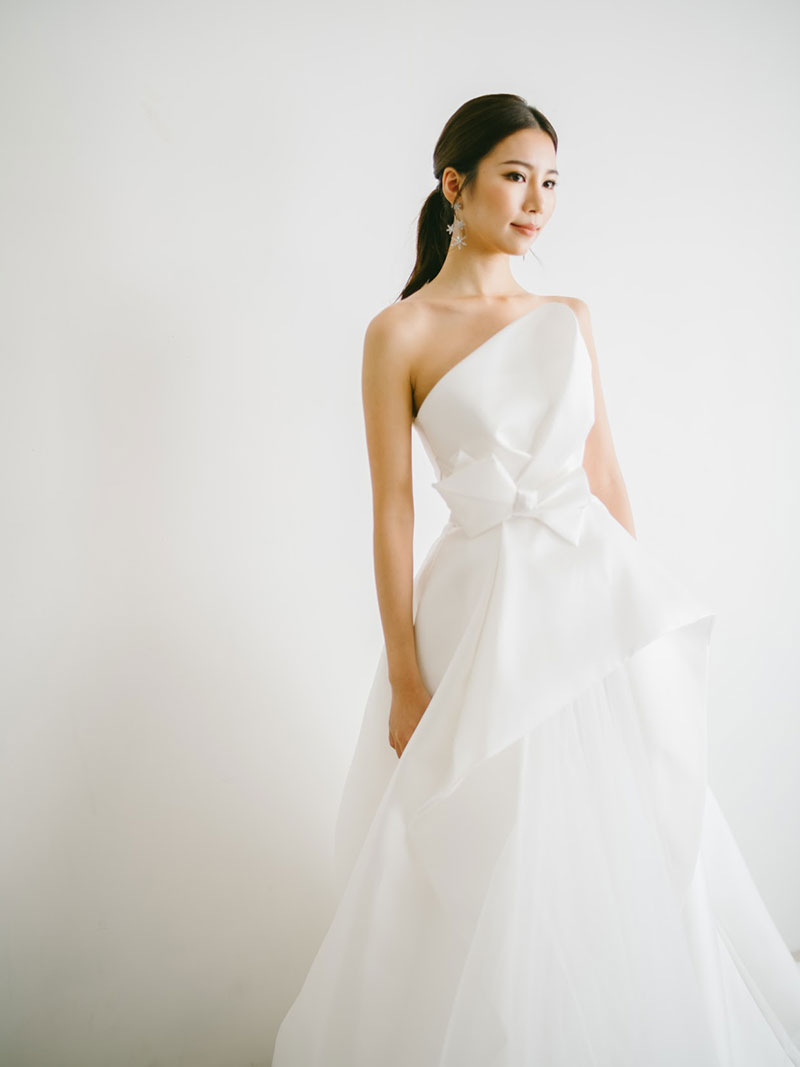 Round Body
Lastly, let's talk about round bodies. Brides with this body type tend to be more fleshy, especially around the belly area. If this is your body type, go for dresses that will help make your mid section look slimmer. One way to do this is by selecting a high waist dress. In the example below, the dress with a cinched high waist and big bow helps make the body look slim and draws more attention to the back detail. You can also go for dresses with heart-shaped corsets and dresses with deep V-shaped necklines to elongate the upper body. Another option is to go for a structured bodice which will help add form to the body. To hide the arms, you can consider puffy long sleeves. However, note that you'll need to pick sleeves carefully to avoid those that can make the arms look bigger. Then for the bottom, pick a ball gown to draw attention away from your belly area and to the cascading skirt.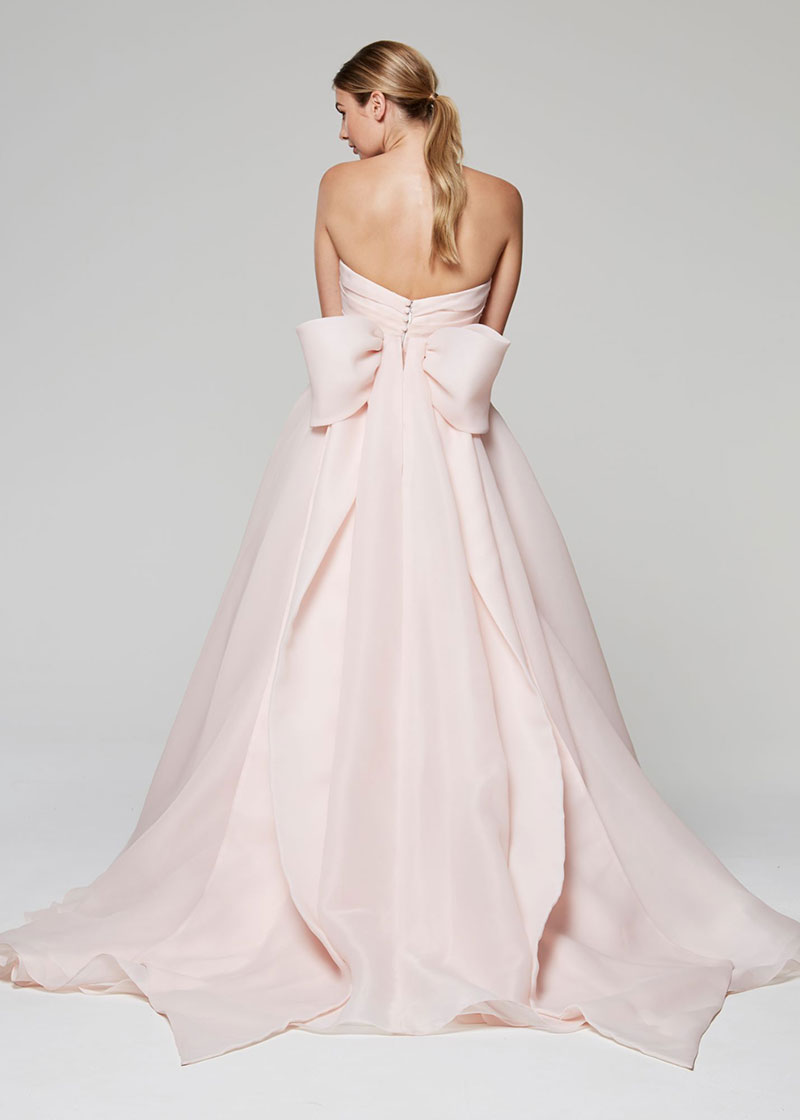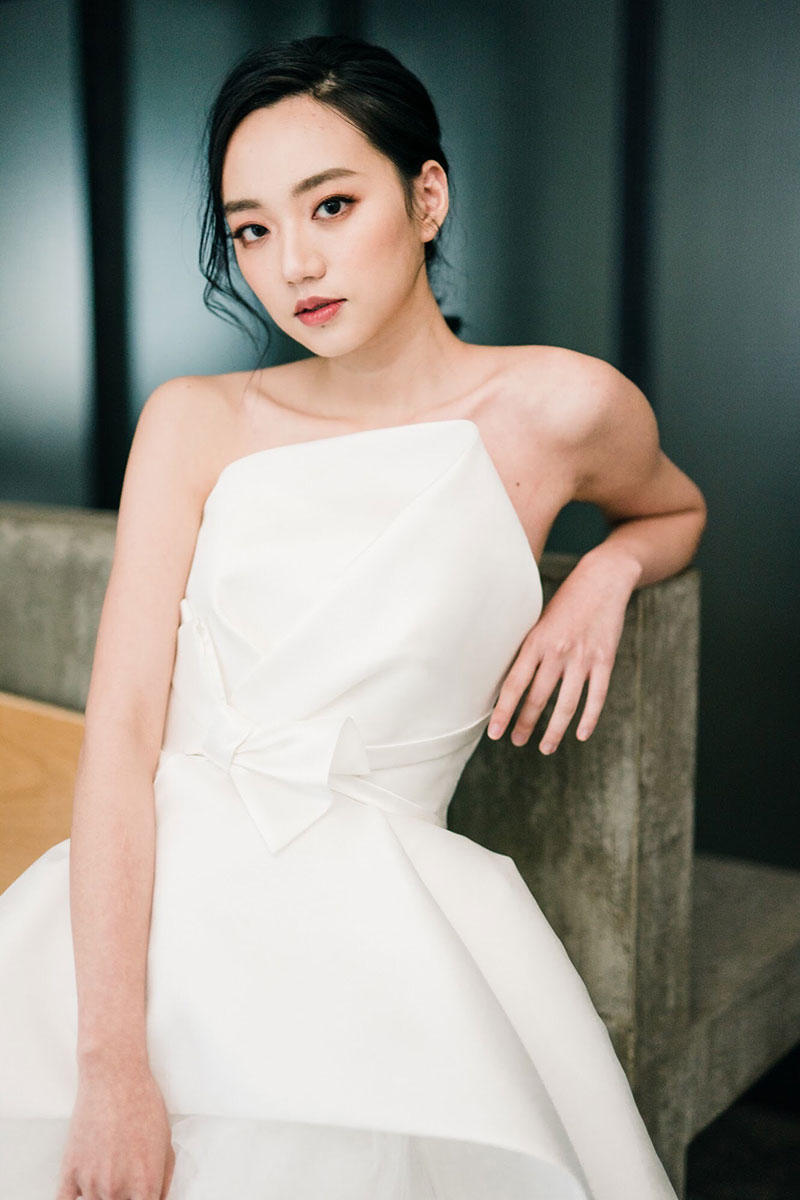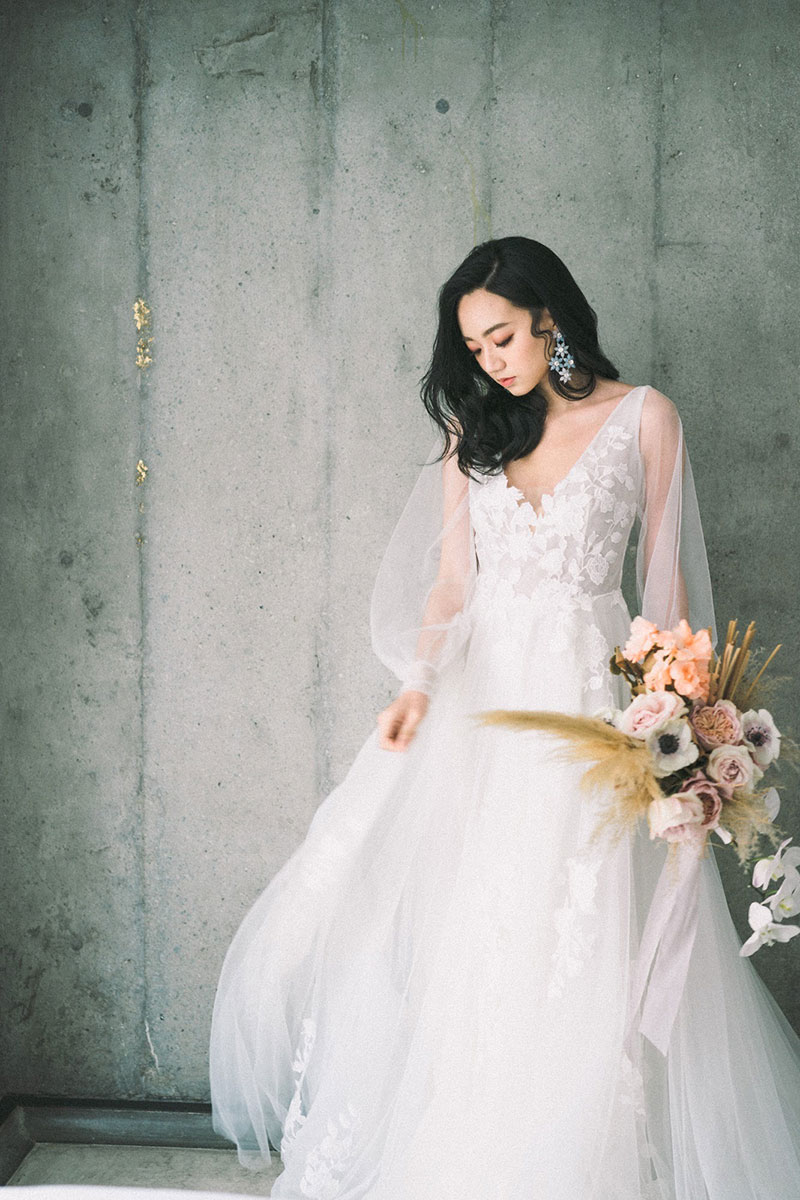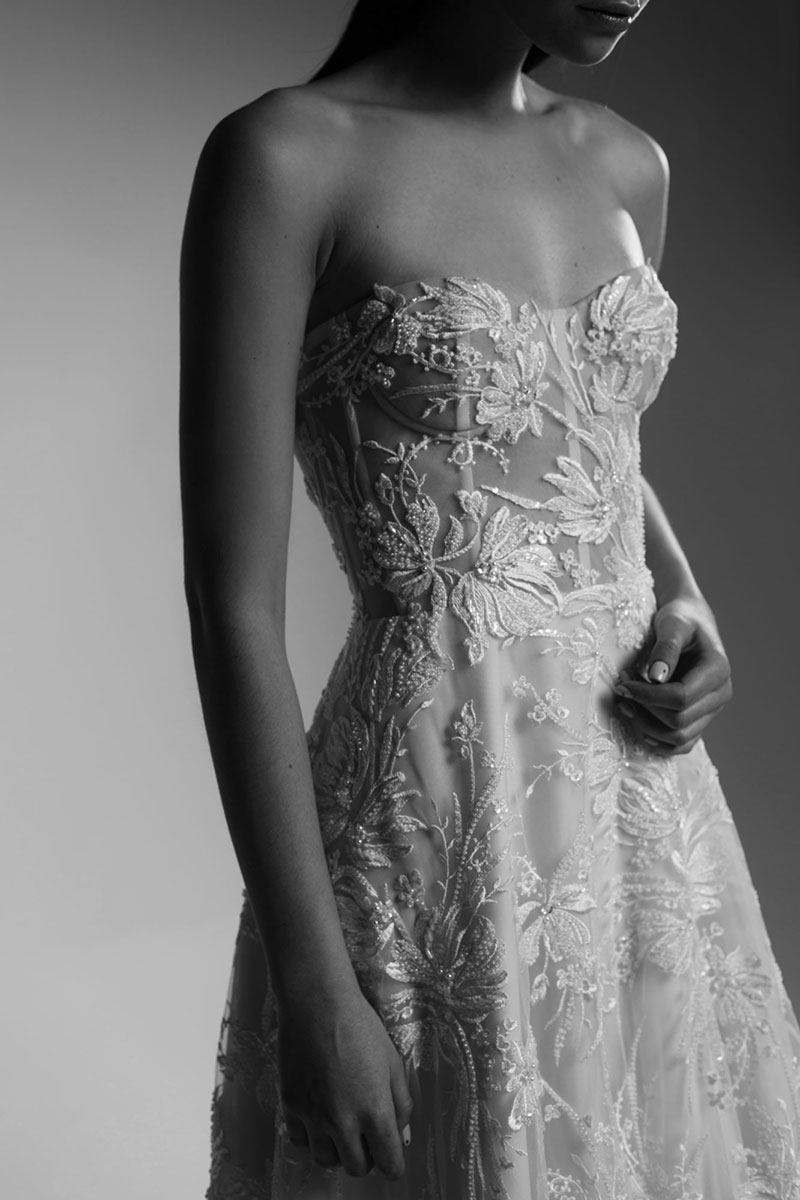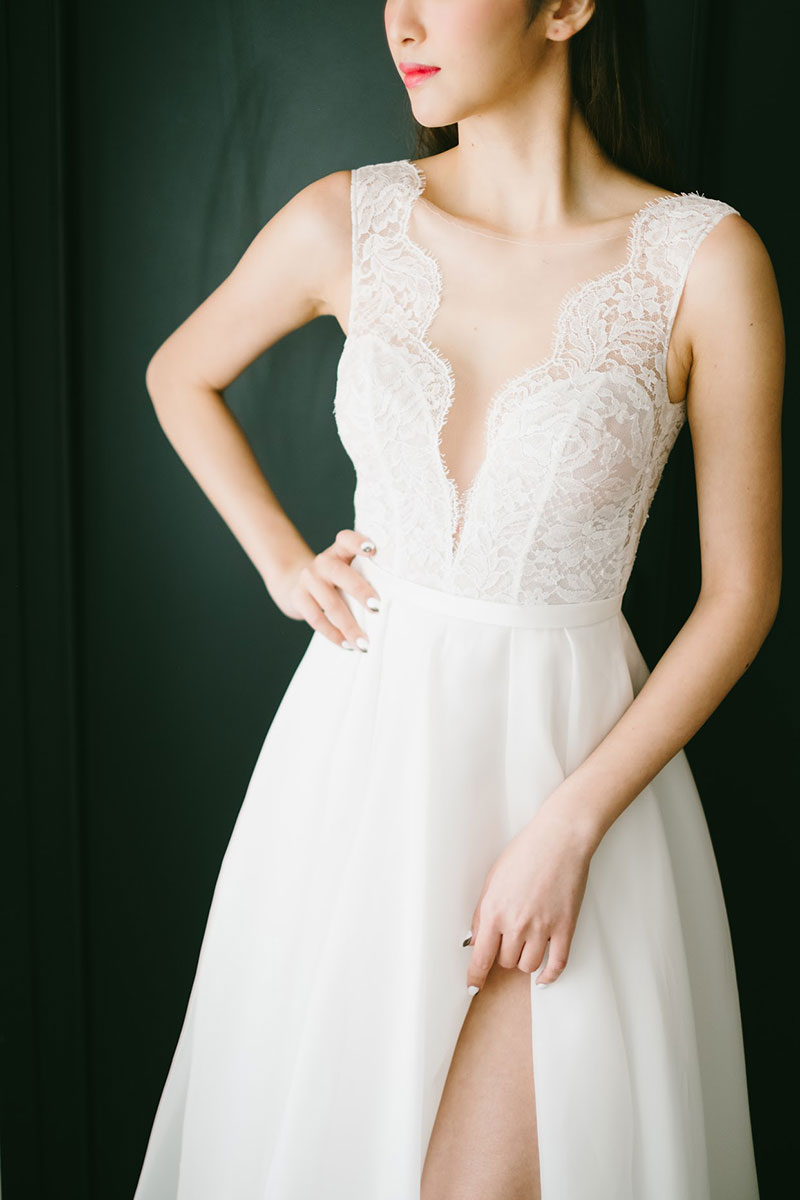 Which body type are you? We hope this article has been helpful for you. And we hope that this will make dress hunting a lot easier, especially now that you know what works for you and your beautiful body!
If you want to start dress hunting now at To Be Wed, schedule your appointment today.