We've got an extra special treat for you today as we start a new series highlighting local wedding-related vendors. Our hope is that this series will allow us to get to know the brains, creatives, and entrepreneurs that help build up the Hong Kong wedding community and better equip you as clients in deciding which vendors to work with during your big day.
Our first Vendor Spotlight is on a specialized tableware rental company called Pumpkin. I recently had the pleasure of meeting the founder, Jessica Trower, a spunky soon-to-be-mom that moved from the UK two years ago. She has an extensive collection of stunning tableware pieces from all over the world that I've been dying to see more of in Hong Kong weddings, so I'm beyond excited that they are finally accessible through Pumpkin's rental services.
1. Tell us a bit about yourself and your company.
I am a wife to a fabulously supportive man, a soon to be Mama (Christmas eve baby!), a lover of beautiful things, and my middle name is Joy – so it only makes sense that I love celebrating… Everything! All of these things combined are at the heart of Pumpkin, a boutique tableware rental company based in Hong Kong which specializes in vintage and high-end tableware. We are passionate about celebrating and infusing your event with the magic it deserves.
2. How did you start Pumpkin?
My husband, James, and I moved to Hong Kong two years ago following a call to start a church. When we got here my plan was to start a wedding design company, and through compiling my little black book of contacts I realised that the Pinterest weddings that I had dreamed of designing were almost impossible because tableware rental companies were only providing standard white china and plain glassware. For our wedding in 2011, James and I had a big vintage tea party picnic for all of our guests while we were having our photos taken on the beach, and for that we provided picnic hampers filled with goodies, picnic blankets and lots and lots of dainty vintage teacups filled with yummy tea which was handed out to the guests as they arrived in the walled garden where the picnic was taking place. My lovely mother in law came up with the idea of actually buying all the teacups, teapots, milk jugs, sugar bowls etc. and so when I decided to go ahead and start Pumpkin we shipped over half a ton of vintage china and that's where it all began. Since then, we have expanded our collections to include vintage glass goblets in every color from the US, pink glass dinnerware from France, gold flatware from Portugal, and the list goes on!
3. What makes your service unique?
On top of being the only vintage and high-end tableware rental company in Hong Kong, we assure you that all of our collections are not only high quality and ensured to bring the magic back to your dinner table, but all of our pieces are high-end or genuine antiques from the UK, continental Europe, and the USA.
4. What is your favorite part of the job?
I actually have two favorites… is that allowed?! A few months ago, when I told someone what I did for work, they looked at me and said 'So, basically, you took a little girls' playtime activity of collecting pretty things and having tea parties and turned it into a job?!' And I guess the answer is 'yes!' The joy in dealing with vintage items and heirloom treasures is amazing, each goblet, teacup and plate has a story and as I source them, it is not unusual for a letter to fall out of the packaging, or for there to be an inscription in the box which shares a little of the item's secret story with me. My second favorite part is sharing in the joy and the story of the event that I am creating. Be it a wedding and finding out the couple's story and hearing of their love for each other or a birthday tea party and seeing friends come together to celebrate.
5. Can you tell us about your favorite collection in your catalog?
Ooh! This is a tricky one because they're all so beautiful… probably the Vintage Teacup collection because of the wonderful memories with them and my own wedding day. They are so versatile and can be used for large events like a wedding right down to smaller more intimate gatherings like baby showers and birthdays. We're currently working on a whole tea party package which will enable you to have a pop up tea party for your guests in whatever location you choose, feel free to contact us if you're interested in that for your wedding or event.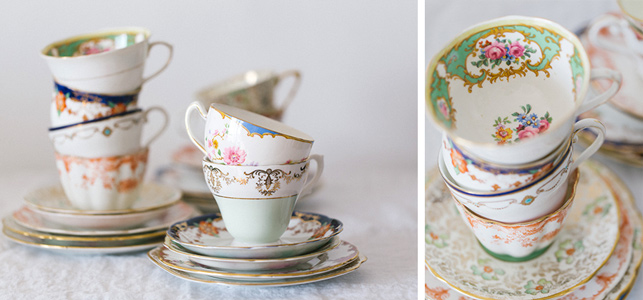 6. Where do you find inspiration?
It is so easy to be overwhelmed by the vast amount of beautiful things that I see every day, whether on blogs, Pinterest, or Instagram to name but a few, so my favorite place to find inspiration is speaking to my clients, hearing what they envisage as their ideal event, and seeing their table come to life in my mind before I then turn to the above to clarify some thoughts or ideas for them.
7. What trends do you absolutely love or would love to see brides leave behind?
I adore calligraphy and have really enjoyed seeing a few more wedding invitations, menus and escort cards with dreamy writing adding charm to weddings in Hong Kong recently. I am also a huge fan of color and I would love to see more couples embrace their favorites in more than just their choice of flowers on their big day. My biggest pet peeve about weddings is that often couples are so afraid of getting it wrong that they buy into the cookie-cutter approach. This leaves no room for individuality or creativity, and though it can look pretty, it does not result in a memorable or bespoke event. My tip is, do not be afraid to let your passions and your favorite things be infused into your big day!
8. Do you have any advice for couples who are in the midst of planning their wedding?
Enjoy it! I absolutely loved being engaged, but some couples make the mistake of thinking that this time is set aside to plan the wedding… no! This time is in fact for 'engaging' one another, find out more about the person you are marrying, and then use those things to enjoy putting together a big celebration for the love that you share and for all those people you love who helped you get to where you are on that day. You're planning for far more than one big party, so be sure all the memories you build in this planning time are ones you cherish in the lifetime ahead.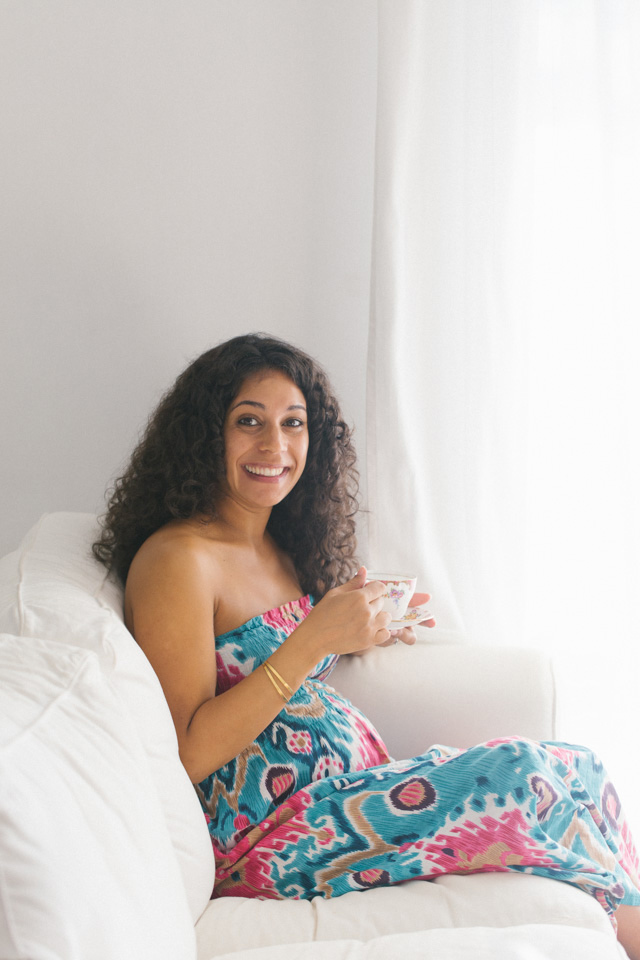 Tableware: Pumpkin / Photographer: Nikkiloveu