We love to see bridal portraits and we love to look at shots that really highlight a bride's whole wedding day look. We especially tend to ogle at the bride's gown! But wait a minute, how do you make sure you document every part of your beautiful dress? How do you make sure you can highlight it in your photos? For sure, you want to make sure you snap every beautiful part and detail of your wedding gown–and we would love to see it, too. Here are some tips that photographers shared with us to help you show off your wedding dress in photos. Read their tips now and remember them for your wedding day photo session.
(1) Know your dress style.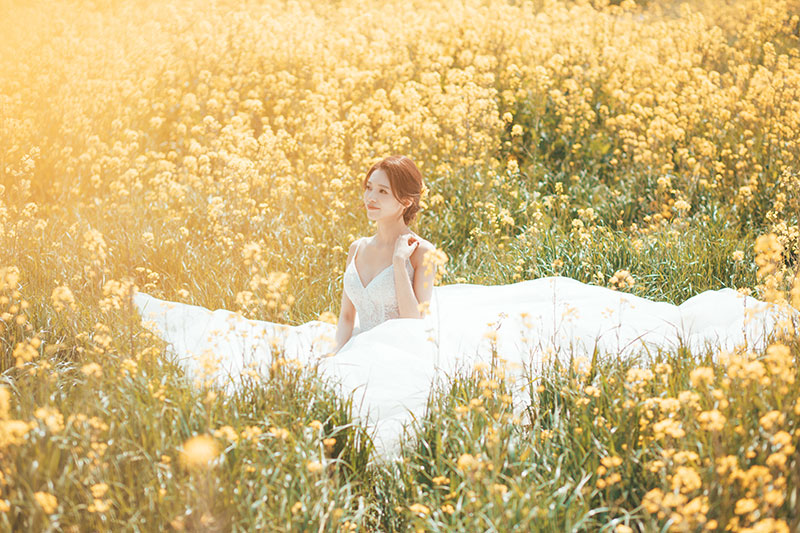 First, you need to get to know what your wedding dress type is–what are the pretty details to be highlighted based on your dress? If you are wearing a ball gown,
SA Wedding
suggests that you show off your dress by sitting on the ground or on a chair and laying out your skirt on the floor. On the other hand, if you have a sleek, minimalist dress, an upright pose will better highlight the clean lines.
(2) Perfect that S pose.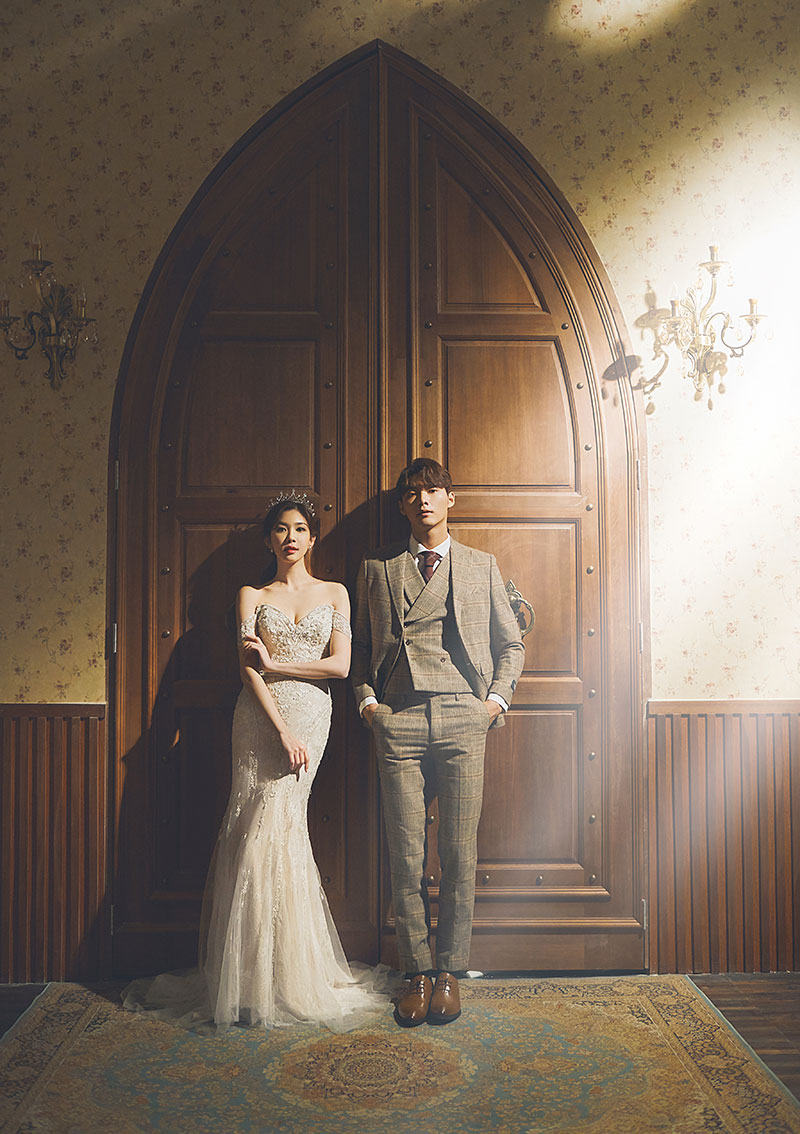 You definitely want to flaunt the curves of your body if you're wearing a mermaid dress! How do you do this? Time to master that S pose–keep your back straight, lift your hips up, put one foot forward and lift it up slightly so you can point your toes. Your photographer can help guide you, just the way SA Wedding guides their brides.
If your dress has nice lace, beaded embellishments, or special details at the back, do show them! Turn your body to the side, and slightly tilt forward. This simple trick is particularly effective according to SA Wedding. With this pose, you can show your beautiful back, and the side profile of your face.
(4) Don't cover your dress with your bouquet.
Try to take some photos without the bouquet. Or, hold  your bouquet on the the side, so it doesn't cover the beautiful details of your dress, suggests
Makin'Lab
. Many brides forget that the bouquet tends to cover much of the front of the dress. Be mindful of how you hold your bouquet in photos and make sure you leave room for your dress to be seen.
(5) Your dress, deserves a solo too!
It's great to have a nice hanger and ask the photographer to take shots of the dress alone. To make it a little more interesting,
Makin'Lab
advises to include other beautiful things that you will be using as well. Take preparation shots with the wedding dress and some close ups of the details, too.
(6) Play with the wind!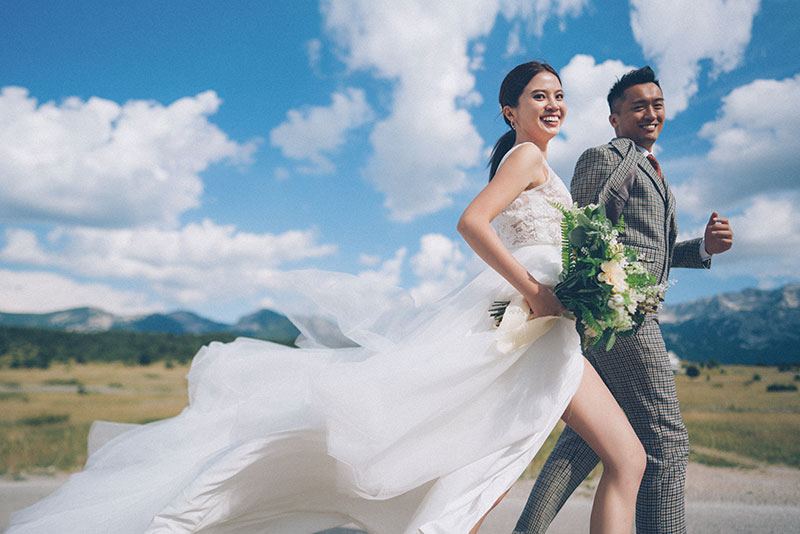 If you're shooting in a breezy location, play with the wind. Showing some movement will surely bring life to the dress. No doubt, it will look even more stunning, claims
Martin Aesthetics
.
(7) Make sure you cover all relevant angles!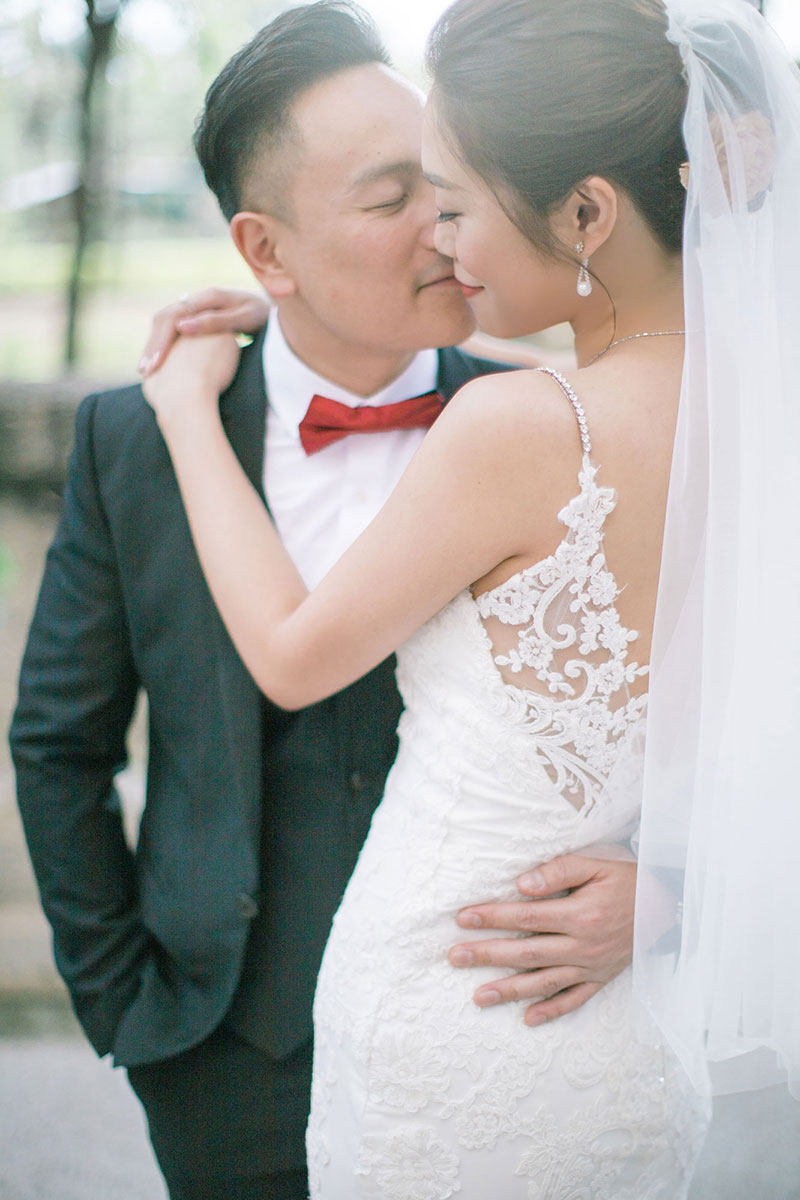 According to
TruEcolor Gallery
, don't stop with just one angle of the dress. Instead, make sure you cover all the angles that show the best parts of your dress–the back, the train, the sleeve details, the neckline, and so on! Work with your photographer so he or she can will capture every single part of your dress with you dazzling in it.