It's time for another wedding-worthy craft project! This time, we're making the coolest and cutest little potted plant favors. Succulents in particular make ideal gifts as they look great and are super easy take care of. You can find a wide selection of mini succulent pots at the flower market in Prince Edward ranging from about HK$20-HK$50. Let's get started!
What You'll Need:
A4 size cardstock, a variety of succulents, plain terracotta pots, gold spray paint, toothpicks, washi tape, scissors, elastic string, small hole puncher
Instructions:
1. Line your work area with a few layers of newspaper then carefully spray paint all the terracotta pots. Make sure you do this in a well-ventilated area and wear protective clothing. Allow to dry completely.
2. Download and print out these plant tag templates onto A4 cardstock: (a) With Love, (b) Let Love Grow, (c) Grow in Love, (d) Thank You.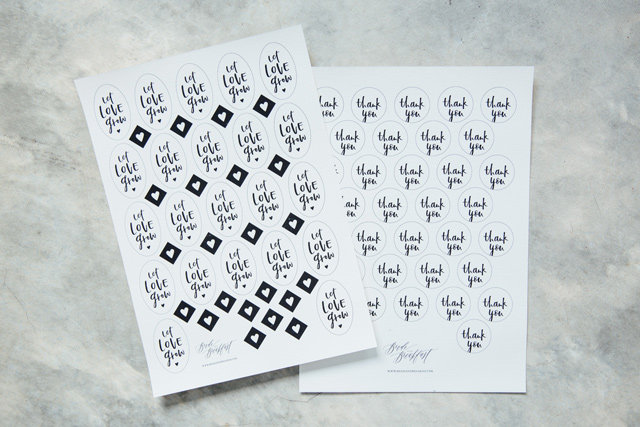 3. Cut out all the tags.