The tea ceremony is the most significant tradition of a Chinese wedding. It is where the bride and groom pay respect and show gratitude towards their family, who in turn blesses the newly weds as they start their life as husband and wife. Here's what you need to know if you're planning one for your big day: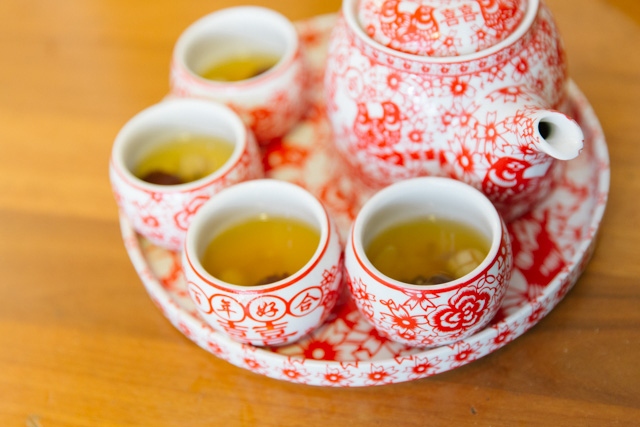 What to Prepare
1. Cushions
Two red cushions to kneel on — one for the groom and one for the bride. You can either use a hand-me-down from your parents or purchase a new set. There are a variety of designs available at the Golden Plaza wedding mall in Prince Edward or trusty Taobao.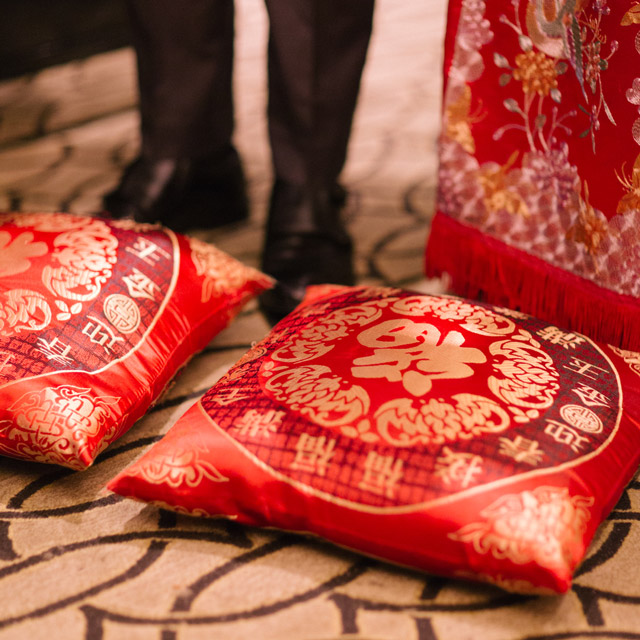 2. Tea Set
A Chinese wedding tea set is used for the ceremony and is meant to be a keepsake for the couple's new life together. For bigger families, take note of the number of people participating in the ceremony as you need to make sure there are enough cups for everyone.
3. Tea
Any normal Chinese tea like tieguanyin or pu'er can be used. Just make sure not to use diet tea as skinny equates to bad fortune in Chinese. One unpeeled lotus seed (symbolizing quick and continuous childbearing) and one red date (symbolizing good luck) is placed in each tea cup.