We are so close to Chinese New Year already! Have you prepared all your laisee packets? We know that many of you, our dear newlyweds and our beloved readers or soon-to-weds, might be confused about CNY laisees when you are no longer single. How do you go about giving laisees and to whom do you give laisees? Let us explain it to you.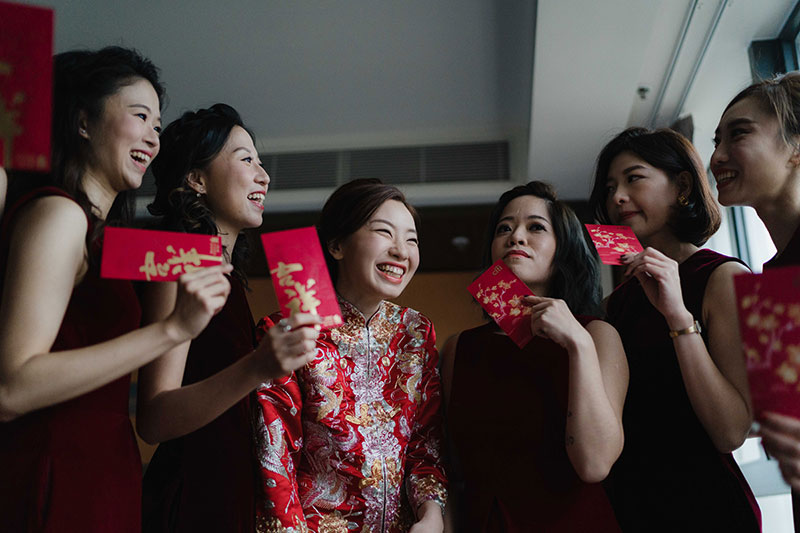 [From: A Simply Sweet Hong Kong Wedding with Romantic Red Details / Photo: Sophia Kwan Weddings]
Q: Is it a must to give brand new notes?
Every time Chinese New Year draws close, people rush to the bank to get new notes. Indeed, a laisee is a symbol of good luck, but it is not necessary to put in new notes. However, it might be better not put in really old notes that look dirty or are wrinkled either. But of course, whether the notes are new or old, people who receive your laisee will be happy!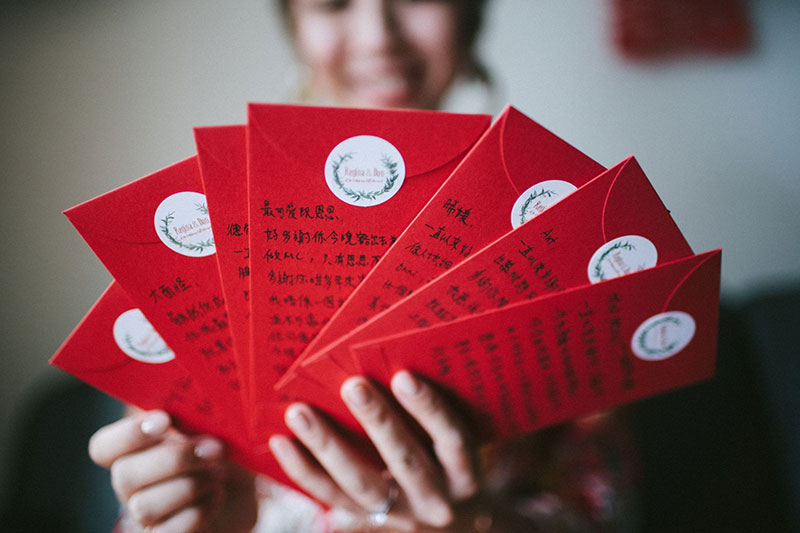 [From: This Traditional Church Wedding is Filled with Elegant Details and The Sweetest Moments! / Photo: Feel in the Blank]
Q: Do I give single or double laisee?
People always hear that newlyweds need to give double laisee. It's a symbol that you two will always stays as a pair. There fore, you should give a double laisee on your own, meaning 4 laisees when you give as a couple. Even to guards or colleagues, it is advised to give a double laisee as well. Some say the number 4 is not good number and will keep 2 laisees. If in doubt, we suggest you to confirm with your parents–better to be safe! From your second year onwards, if you plan to give a laisee to someone who knows only you, not your partner, then you can give a single laisee.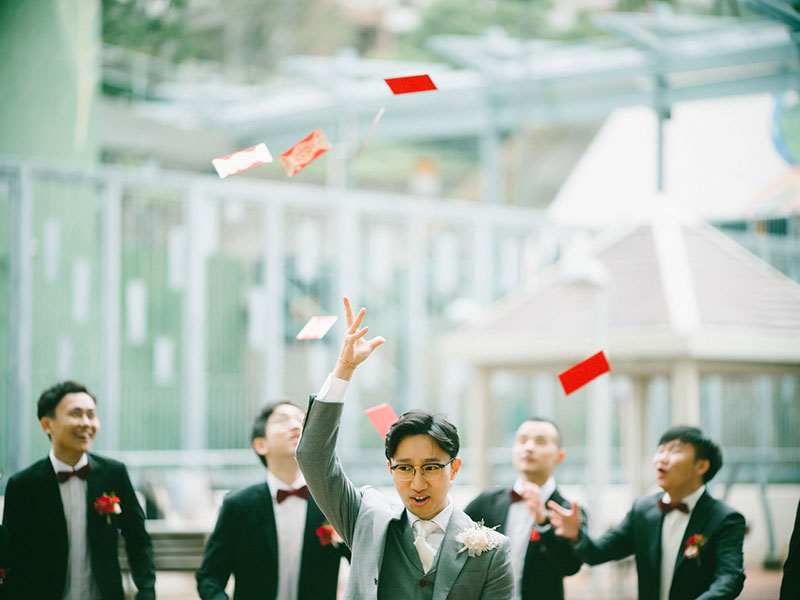 [From: A Traditional Wedding Decked with Beautiful Red, White, and Gold Details / Photo: miLa Story]
Q: Do I need to give a laisee to married siblings?
Different families have different practice–some do, some do not. Again, it's best to confirm with your parents.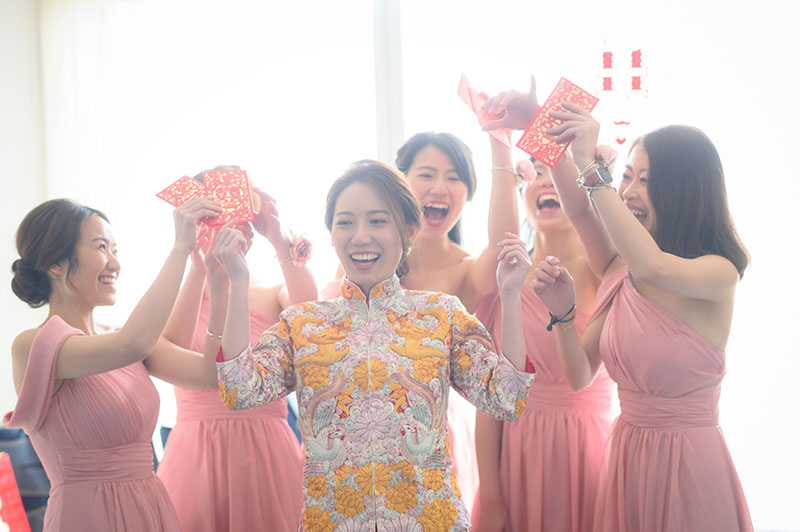 [From: This Couple's Genuine Love is Undeniably Inspiring / Photo: Daniel Yim]
Q: Do I need to give a laisee to single elder relatives or senior colleagues?
Some people might feel embarrassed to give laisees to older people. But don't worry because you don't have to feel embarrassed. There are no rules the say you must give laisees to them.
[From: The Afternoon Sun Wrapped This Beautiful Garden Wedding in a Dreamy Glow / Photo: TruEcolor Gallery]
Q: Who does not need to be given?
As mentioned, the elderly need not be given. In addition, traditionally, if your family member passed away within last 3 months, you should not go to any Chinese New Year activities. You should also not give and receive laisees.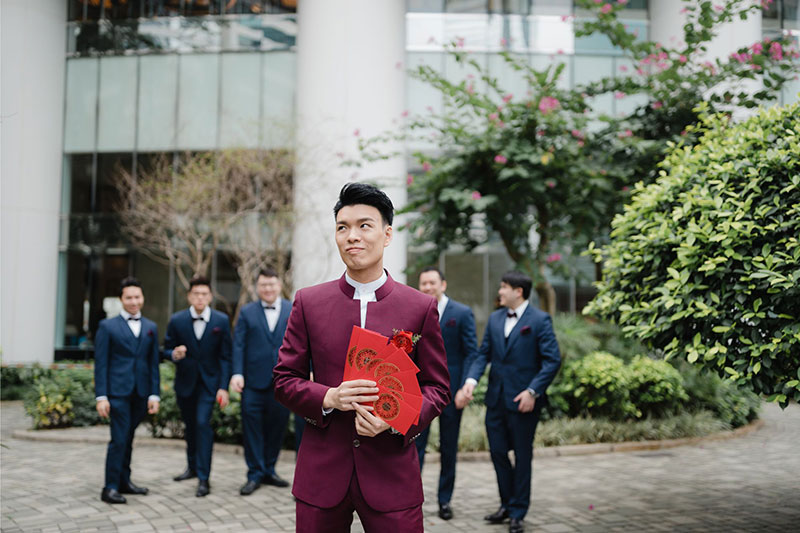 [From: This Traditional Church Wedding is Full of Laughter and Love / Photo: Sophia Kwan Weddings]
Q: Do I need to give favor laisees for gifts?
During Chinese New Year, if someone bring gifts to your home, please give him or her a return favor laisee. The acceptable amount usually ranges within HK$$20-100.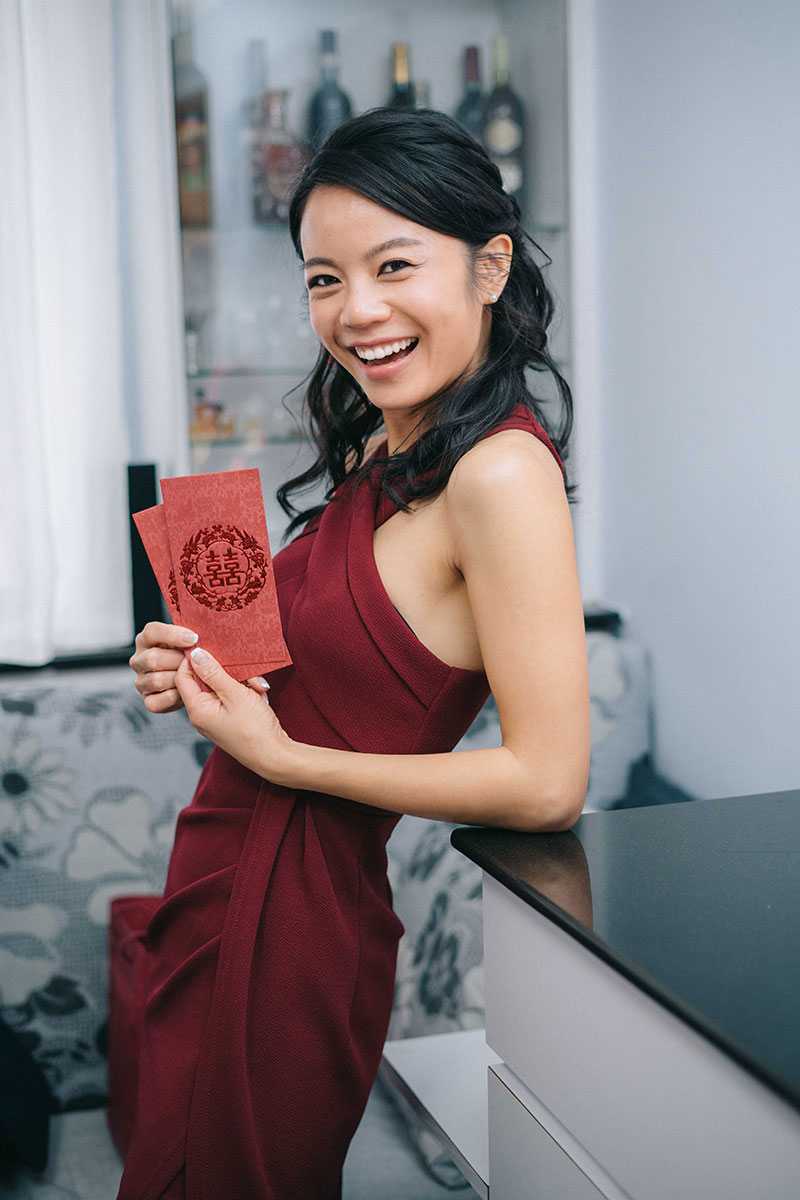 [From: This Bride Wore Wedding Dresses That Are Utterly Romantic / Photo: TAKEARAX]
Q: What color do I need to use for laisee packets?
Traditionally, red is best, of course. Other colors are welcome, but please avoid green, blue, or white that symbolise funerals. We know there are so many choices for laisee packets and you can easily get carried away. Try to give red packets to family members, then some modern ones can be given to friends.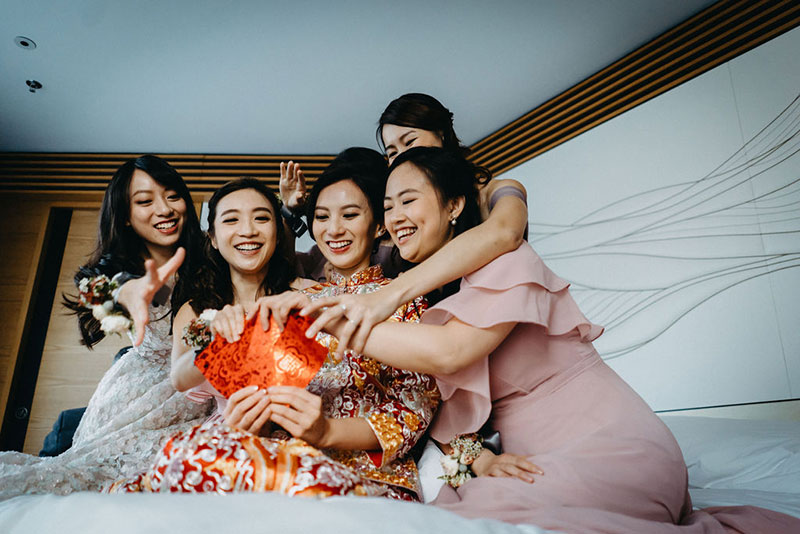 [From: This Classic White and Pastel Themed Wedding is Set in a Quaint Garden / Photo: Emma Fok Photography]
Q: When do you give the laisees?
The 1st to 15th day of the first month on lunar calendar are considered part of the New Year. People will distribute laisees until 15th so you can follow this schedule, too. Then after the 15th, you can unpack the laisees.