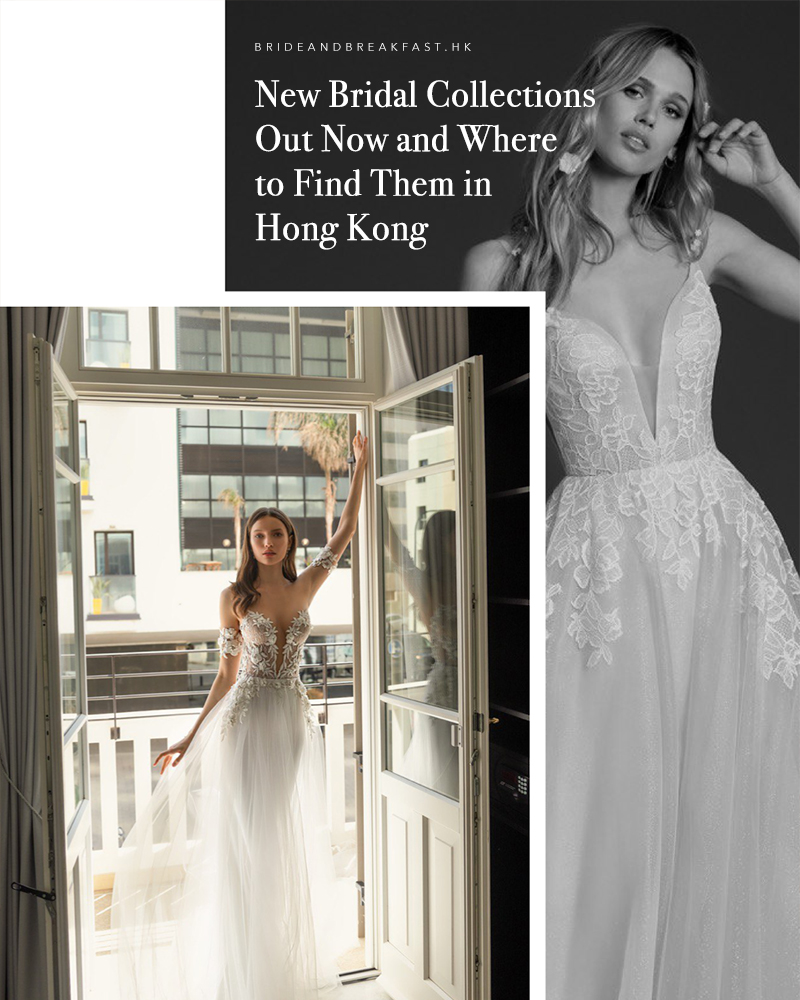 We always look forward to new bridal collections, don't you? We can't wait to see what designers from all over the world have made for all brides-to-be. In fact, we always await the new arrivals at Hong Kong Bridal Shops. So for all those that are just as eager and excited as us, we decided to consolidate all the NEW collections of the season that are available at local bridal shops now. Yup, you heard it, here's the latest of bridal fashion and where you can get your hands on these beyond gorgeous gowns in Hong Kong!
Julie Vino's works have graced our blog several times, and these dresses, from the 2020 Royal Collection of the Romanzo by Julie Vino line, are just as stunning as always. The designer's signature sultry lines are always something to look forward to, and the delicate accent details are also a woman's best friend–covering just enough to reveals every bride's best assets. You can don any of these dresses on your wedding day! Just schedule a trip to Le Soleil Bridal Closet to start fitting one of these gowns now.

Hayley Paige's gowns are always absolutely ethereal. From the A-line skirt made with pastel tulle fabric, to the structured yet feminine bodice–each and every creation by her hand is utterly romantic. Not only that, every bride-to-be who wears a Hayley Paige dress will, without a doubt, look and feel like a princess. Make your dreams come true by grabbing one of these creations at Miss Bride Wedding Shop soonest.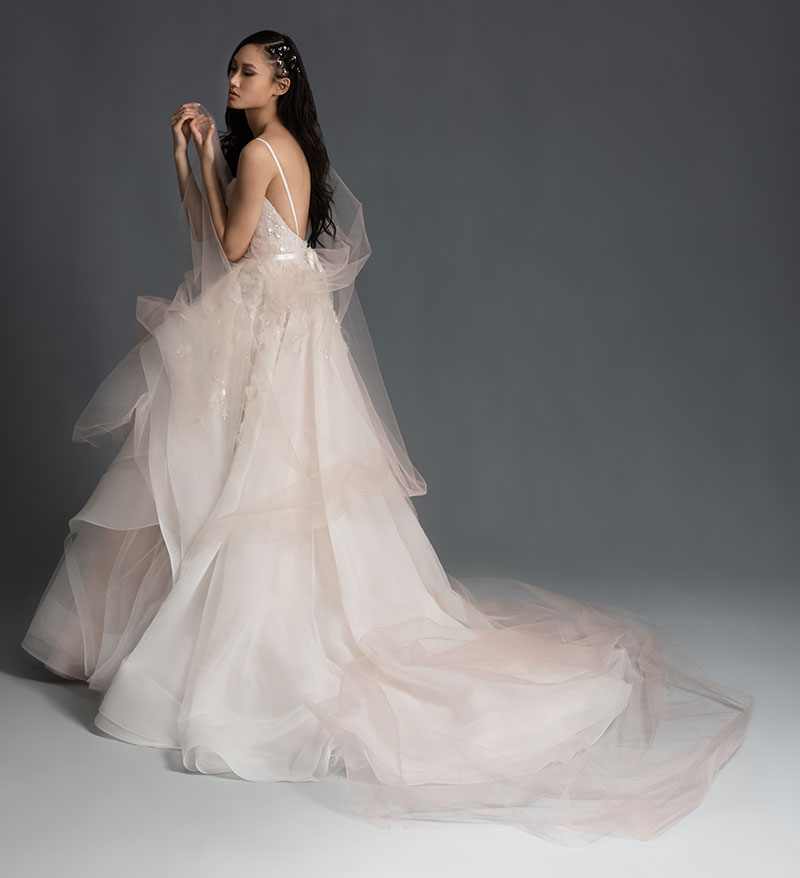 Zahavit Tshuba is the one of the first Israeli designers to have collections available in Hong Kong retail shops and well as all around Asia. Hong Kong brides are very fortunate to have his beautiful gowns within reach. His latest collections features a two-part design made with a mesh bodice top with a different bottom for that mix-and-match effect–you can add belt too if you're feeling extra. The elasticity of the mesh bodice can hold your waist. And even you have a short waist, this will make you look longer! Every bride can easily carry this look, so make your way to Circle Weddings to see more of these bridal separates.
[Photo: Axioo]
For Spring 2020, Monique Lhuillier chose a palette of blossom, cameo, and champagne to exude the lushness of an Italian secret garden. Her signature silhouettes and decadent embroideries add an element of grandeur and regality to these feminine gowns. Every bride will not deny that looking like the most beautiful woman ever is THE wedding look goal! Appear on the aisle in one of these masterpieces will make that a reality. So what are you waiting for? You can easily get your hands these beautiful dresses at Central Weddings.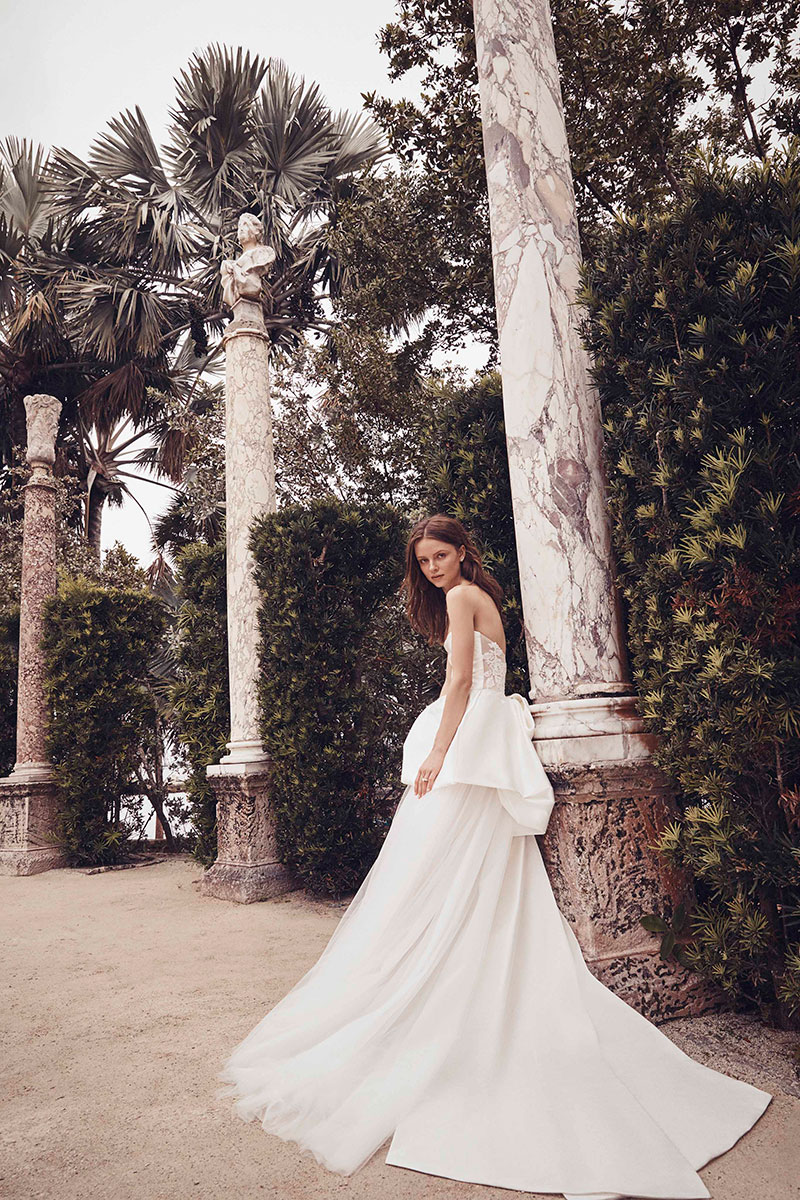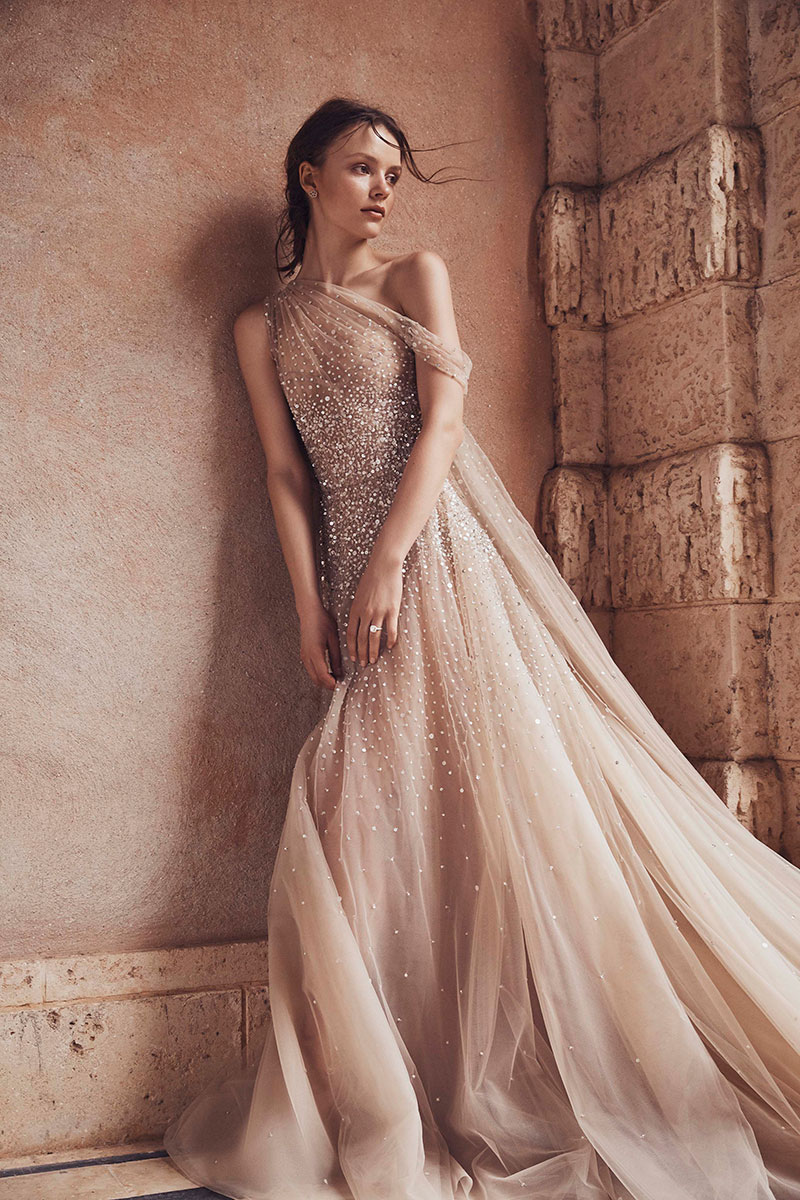 The Wed Genie is excited to announce the rising bridal brand Sophie et Voila from Spain to the brides in Hong Kong. Aside from being featured in numerous fashion magazines such as Vogue and Elle, the brand has been favored by the red carpet in Europe and Japan. The haute couture bridal collection is designed for the modern and genuine woman who seeks simplicity and elegance. The 2020 collection as well as the most popular styles from previous collections will be landing in shop this October. So get ready and get started by booking a fitting session soonest!