A bride's wedding day look requires a lot more planning than most people think. From the makeup, to the gown, the shoes, and the final accessories—everything needs to come together perfectly. And all brides will agree that making sure the whole look is on point, is no easy feat. Luckily, we have many friends in the industry who are more than willing to help all our brides nail their dream wedding look.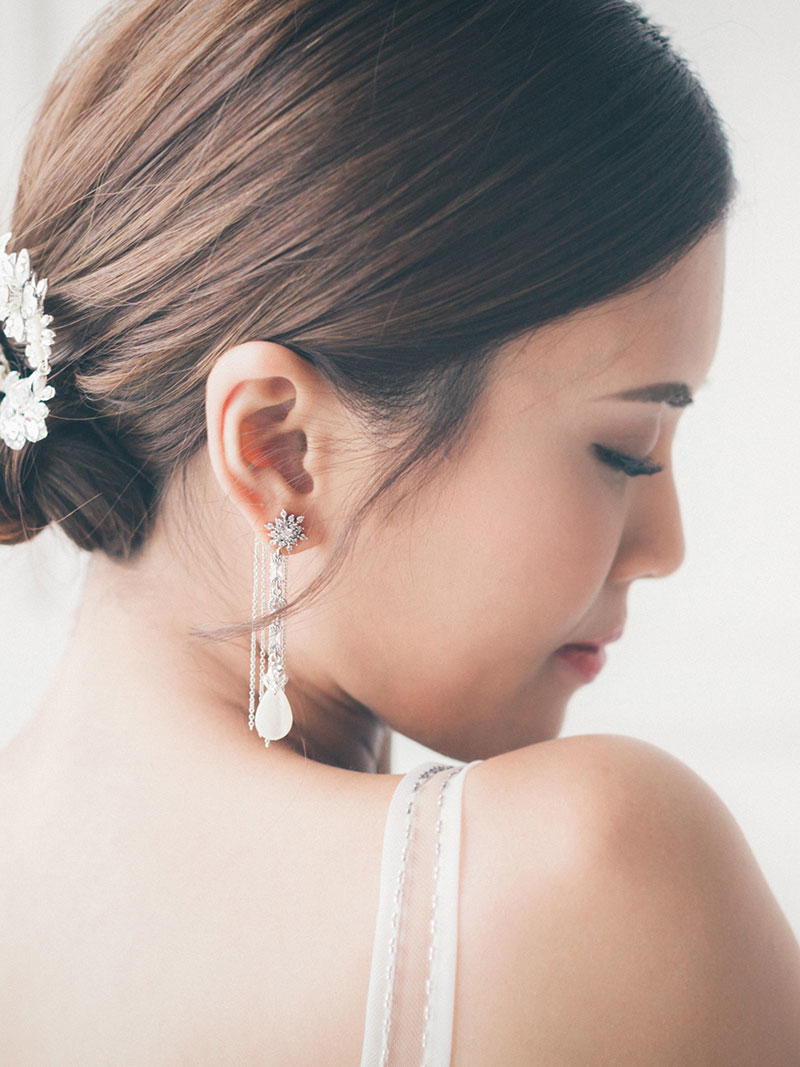 Down the Aisle Atelier is a bridal accessories shop that specializes in designing unique, handcrafted products perfect for an elegant and classic bridal look. Since its establishment in 2013, Down the Aisle Atelier has been creating wedding accessories spurred by the passion to capture the individual beauty and style of each bride. Their pieces are artfully designed with expert craftsmanship and meticulous attention to detail.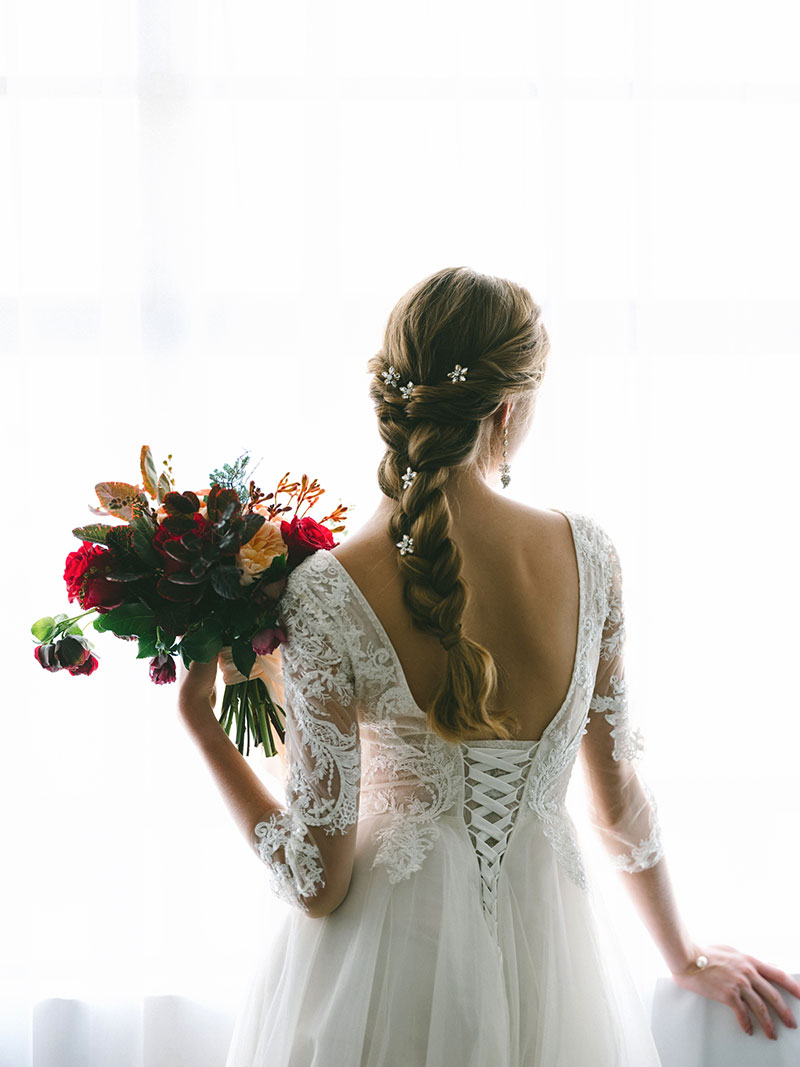 The team behind the shop also understands that brides have different needs—based on their features, styling and preferences. So they welcome individual appointments at their experience shop for personal and professional styling tips, as well as guidance on finding the perfect accessories well-suited for a bride's unique style. Because of the quality of their work and specialized service, Down the Aisle has gained international attention and the brand has become the go-to choice for many Hong Kong brides today.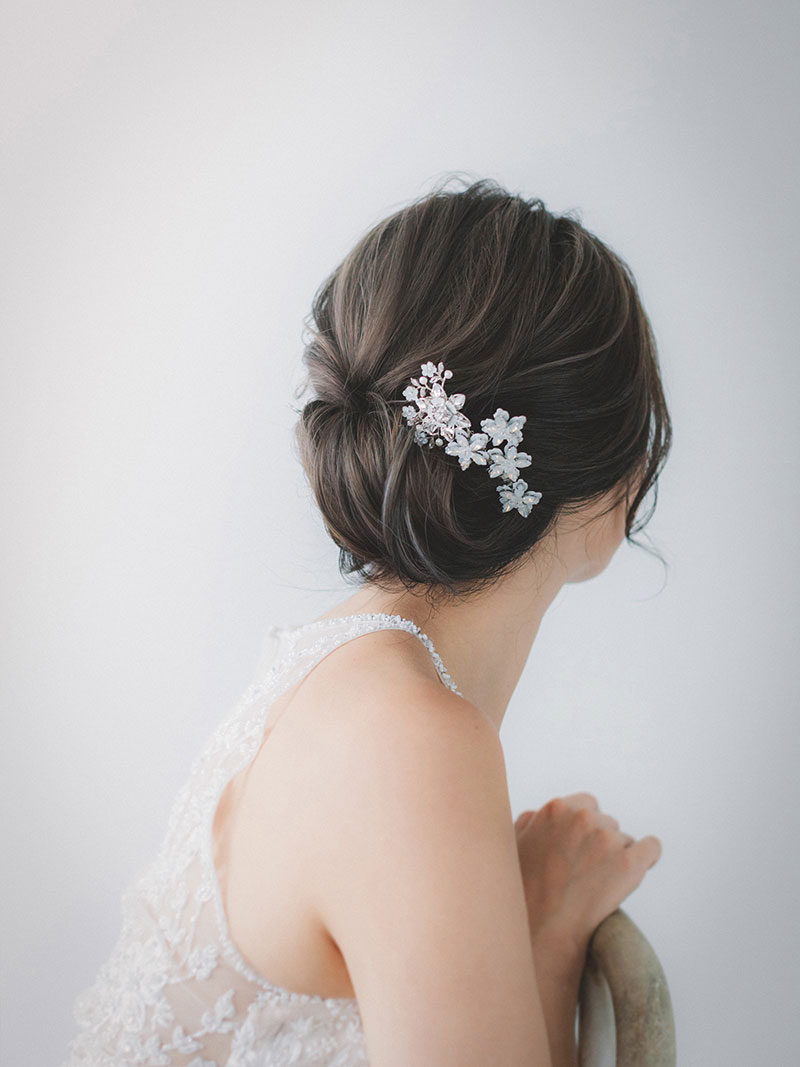 If you want to nail an elegant bridal look, Down the Aisle Atelier's Experience Shop will serve as a playground for your styling needs. You will enjoy choosing between gold or silver, pearls or Swarovski crystals, and so much more!
This gold set, consisting of the Swarovski crystals and pearls laden CHRISTINE flower haircomb, SKYLAR hair clips, and a pair of delicate JANNA earrings with a mother of pearl pendant and zirconia elements, is a beautiful combination that will go with both traditional Chinese gowns and modern wedding dresses.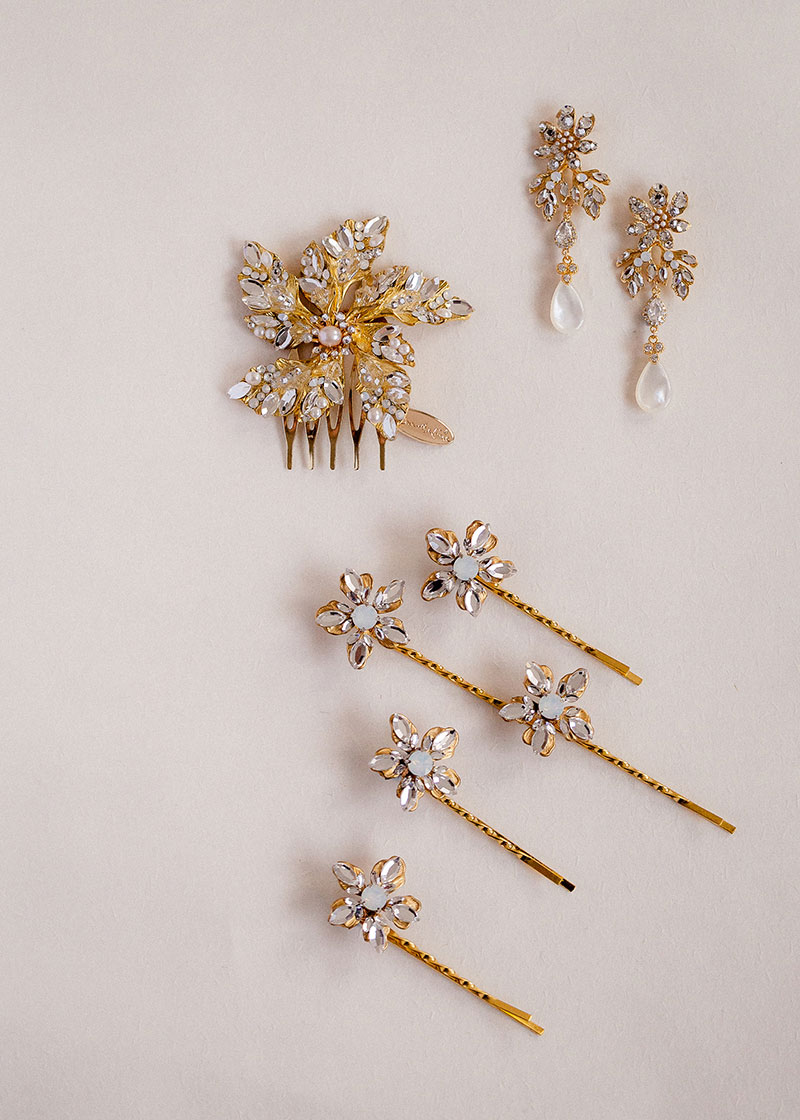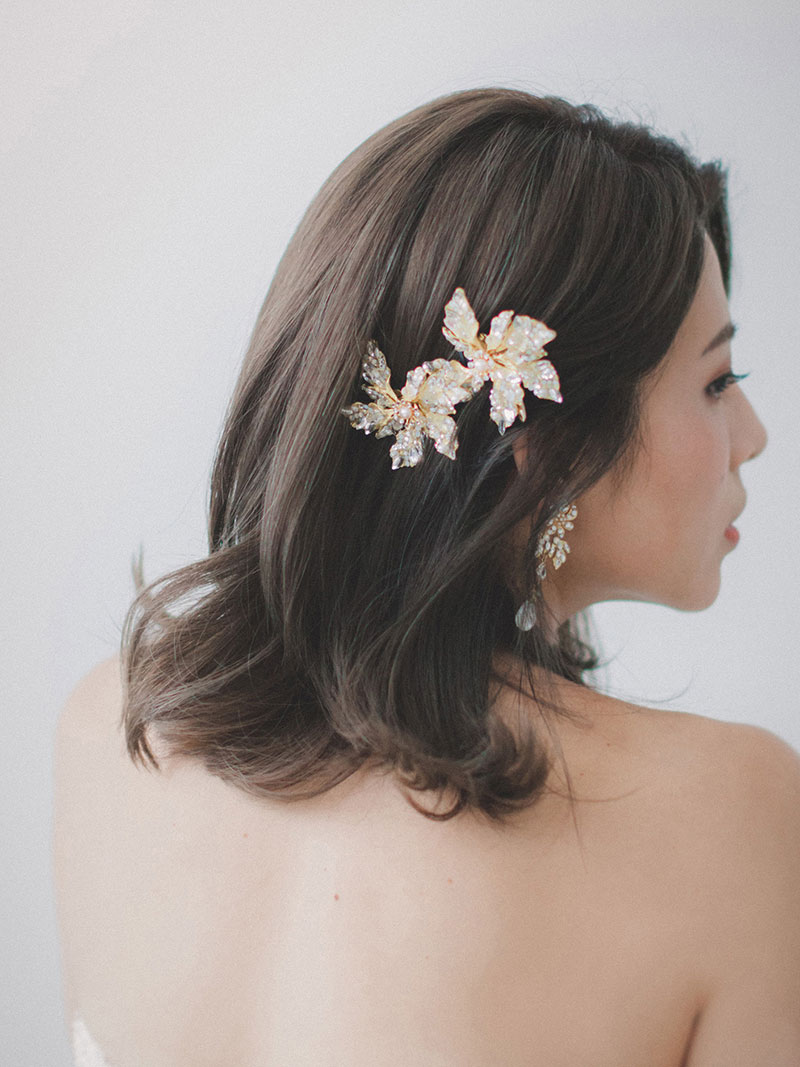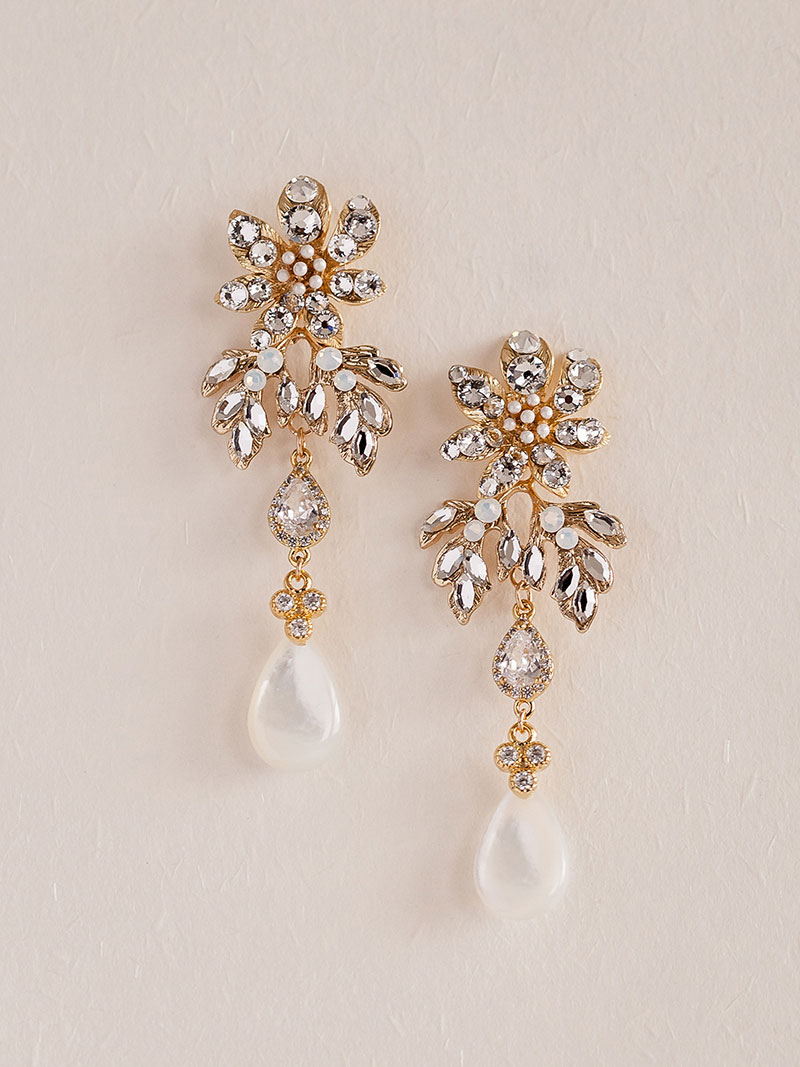 Meanwhile, for those who are more fond of silver, this chic yet classy pairing of the ISABELLA headpiece, adorned with Swarovski crystals, and MADELINE earrings, featuring the elegant mother of pearl pendant and zirconia elements, and the ISABEL bracelet with 11-millimeter freshwater pearl, silver bracelet, results in a charming look suitable for almost all kinds of wedding dresses.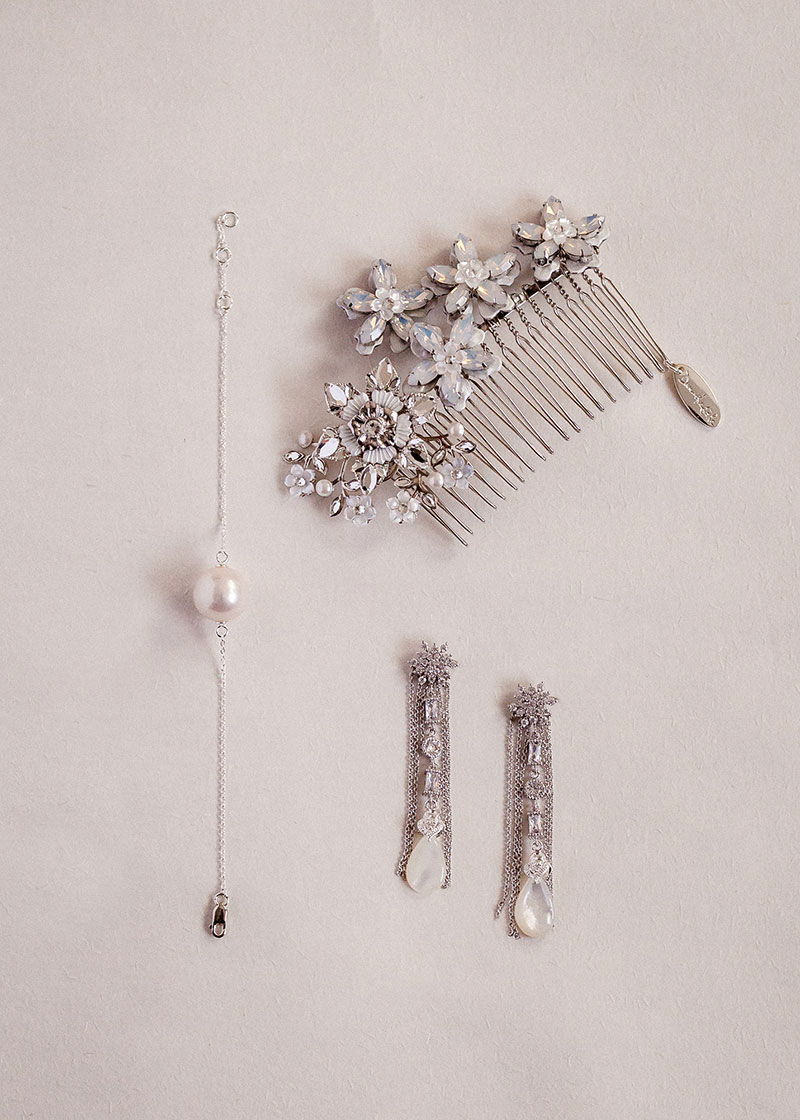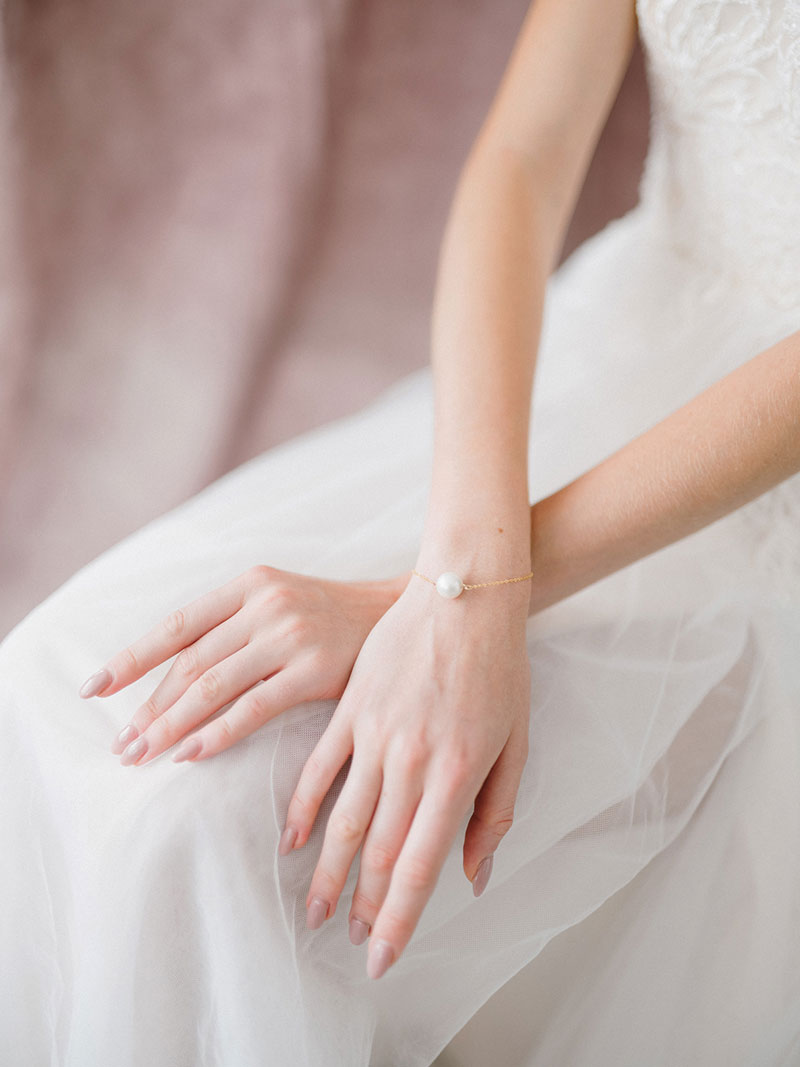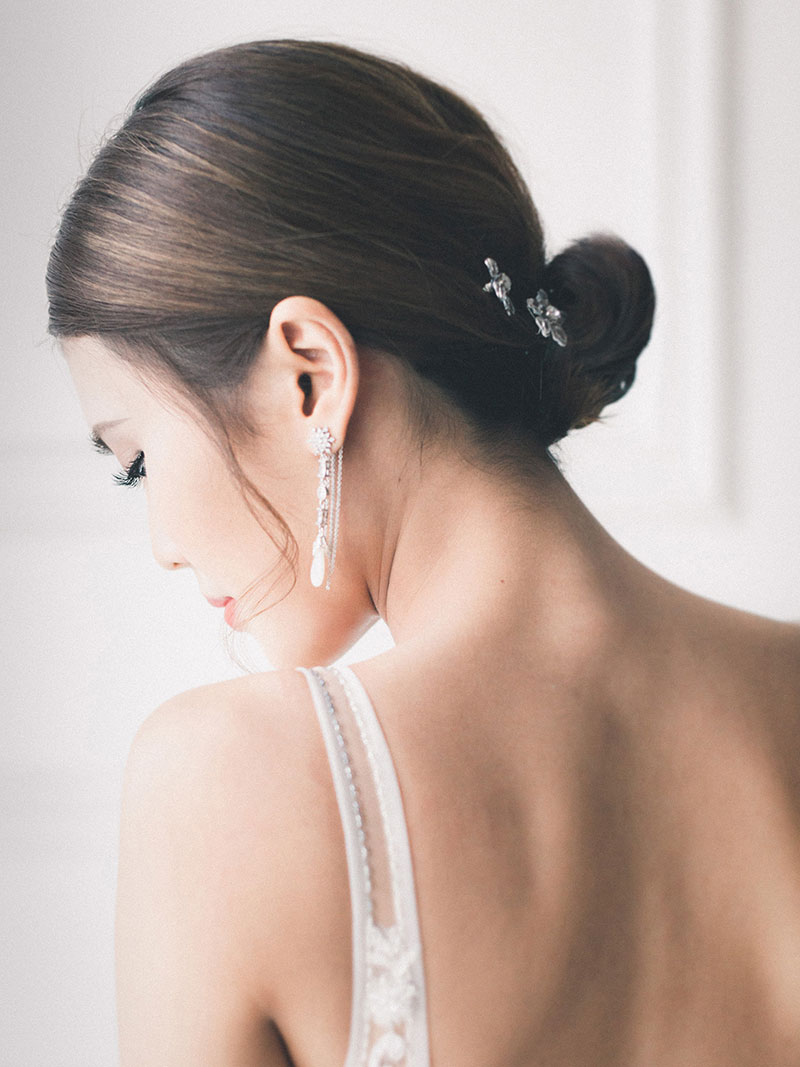 So dearest brides, fret not about your wedding day look. We're here to help and so is Down the Aisle Atelier. Step into their Experience Shop and come out as that radiant bride we all can't wait to see.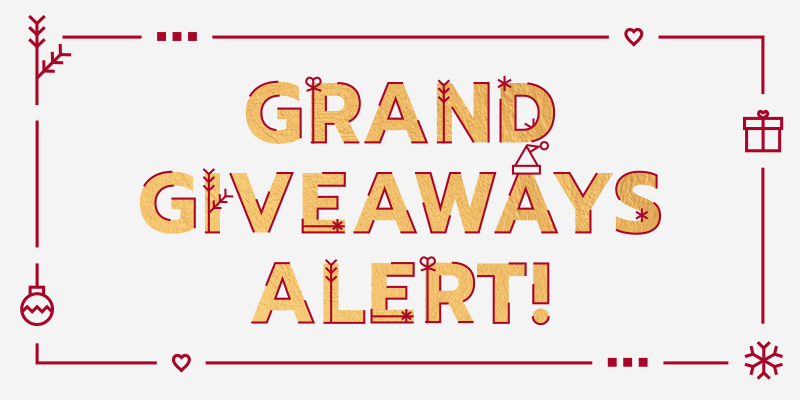 This giveaway has already ended. See the list of winners here.
Bride and Breakfast Grand Giveaways Alert!
And since it's the season of giving, we're giving away a set of bridal accessories to one luck bride-to be! The winner can choose from any of the two.
A silver set of bridal accessories: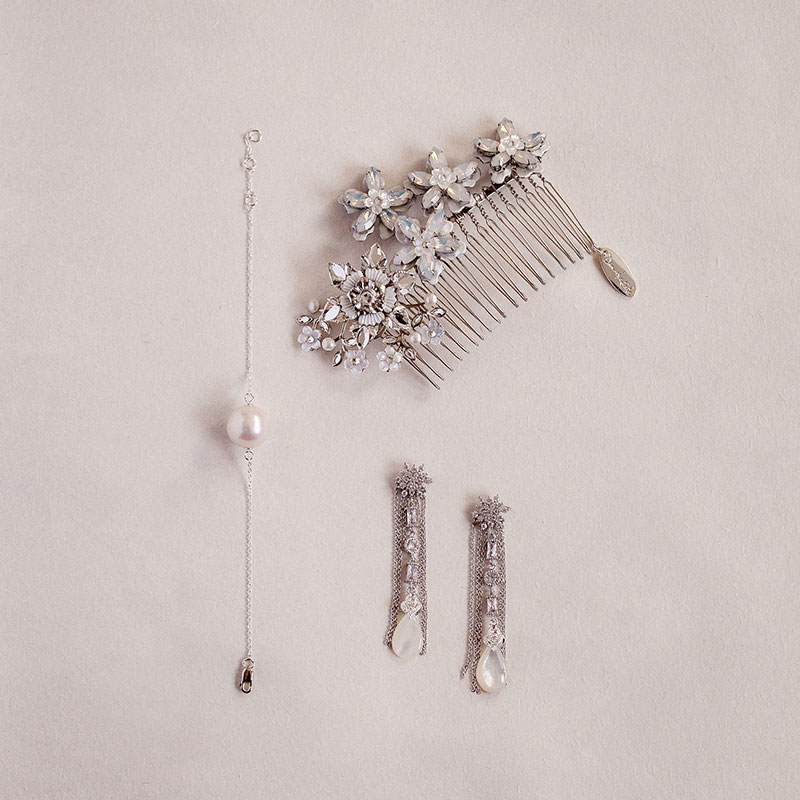 A gold set of bridal accessories:
All you need to do in answer this survey here. Hurry and join now!