Your wedding is definitely something to look forward to, not only by you and your husband-to be, but by everyone else—most especially your family! If you're looking at throwing a celebration to remember for all the special people in your life who are just as excited as you, then turning your special day into a grand union is the way to go. And for a wedding with ultimate luxury, extravagance, and artisan flair, we can't think of any other fitting venue than Conrad Hong Kong.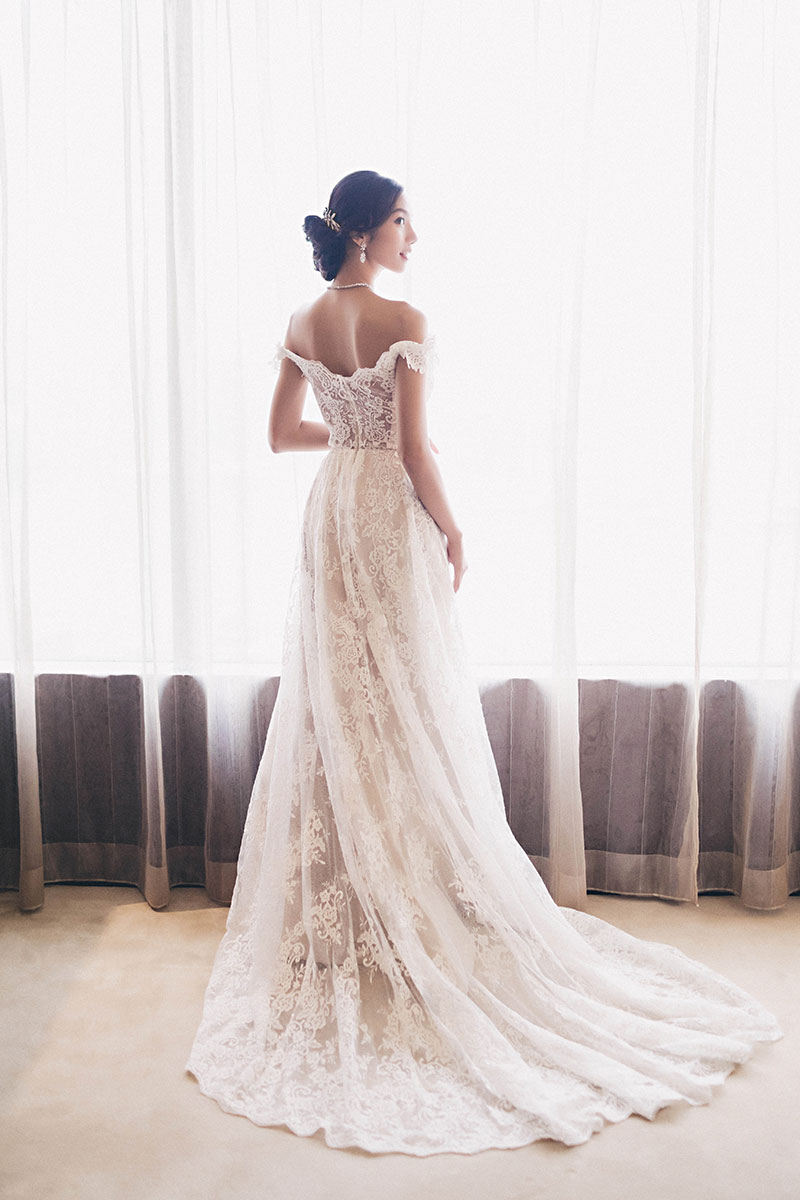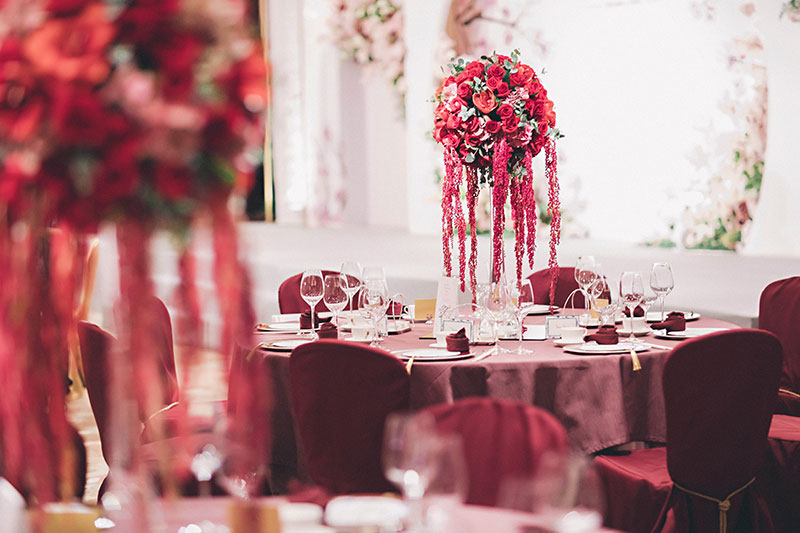 Select from an Array of Magnificent Venues
Conrad provides magnificent venue options that assure couples enjoy a luxurious wedding experience. Depending on the size of the wedding and the look and feel the couple is going for, Conrad can provide options and solutions to suit their needs. The Columnless Grand Ballroom, a large venue at 8,242 square feet, can hold 52 Chinese round tables and accommodates 624 guests—perfect for a very big wedding! It can also can be divided into three separate ballrooms which are suitable for smaller weddings. The grand foyer, with a size of 2,500 square feet, is an open flexible space that you can use for the wedding ceremony, some pre-dinner cocktails, or different interactive decoration stations like a candy corner and photo booth to keep your guests entertained. An elegant marble staircase also connects to the hotel lobby, reception lobby, and reception ballroom, allowing the bride to make a grand entrance into the banquet venue in style.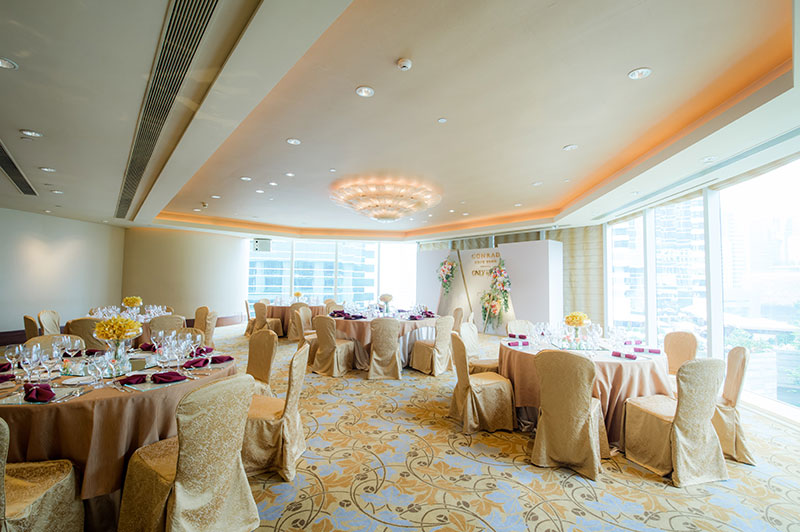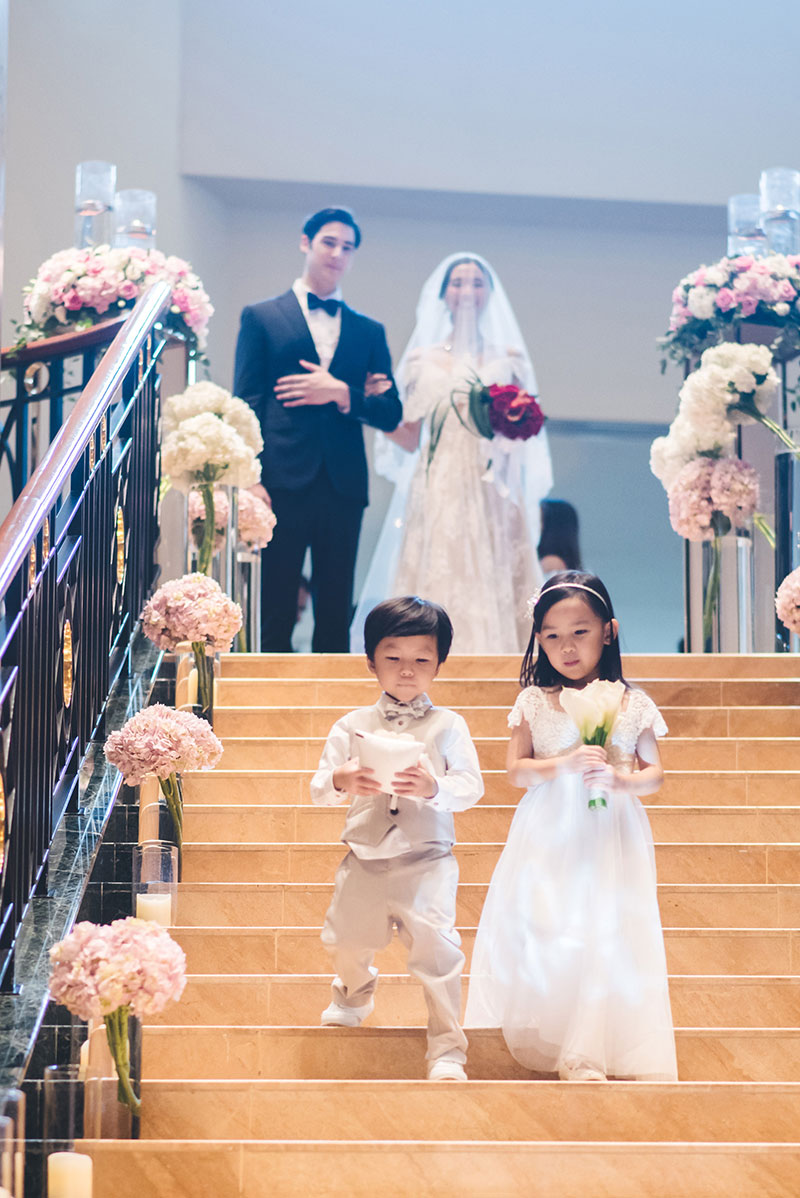 If this venue is still not quite what you're looking for, you don't need to worry because you can choose from one of the other 11 independent multi-function rooms on the 7th floor, elegantly decorated with full length glass windows that show the outdoor scenery. There are two function rooms, 1,549 square feet and 1,700 square feet respectively, that can hold up to nine Chinese round tables in each room serving up to 108 guests, most suitable for smaller scale weddings and lunch receptions.
Feast on The Most Delectable Dishes
The award-winning Chinese restaurant in the hotel, Golden Leaf, has designed a series of auspicious Chinese wedding dishes for guests to enjoy. And in response to couples' new preference for holding wedding lunch receptions, Western-style lunch menu are now available, including Chinese and Western cuisines as well as authentic Italian or French menus. Conrad Hong Kong has two restaurants, Nicholini's and Brasserie on the Eighth which serve Italian and Continental-French dishes from which couples can take inspiration for their own weddings. The hotel also prepares Chinese lunch and lunch buffet menus, and can tailor the menu according to the couple's wedding theme. 2019 Chinese dinner reception rates start from HK$15,288 per table, offering four menus designed by the Golden Leaf Chinese Chef, Tony Wan Chung-Yiu, which include signature dishes of deep-fried fresh crab claws stuffed with shrimp mousse and steamed fresh marbled garoupa.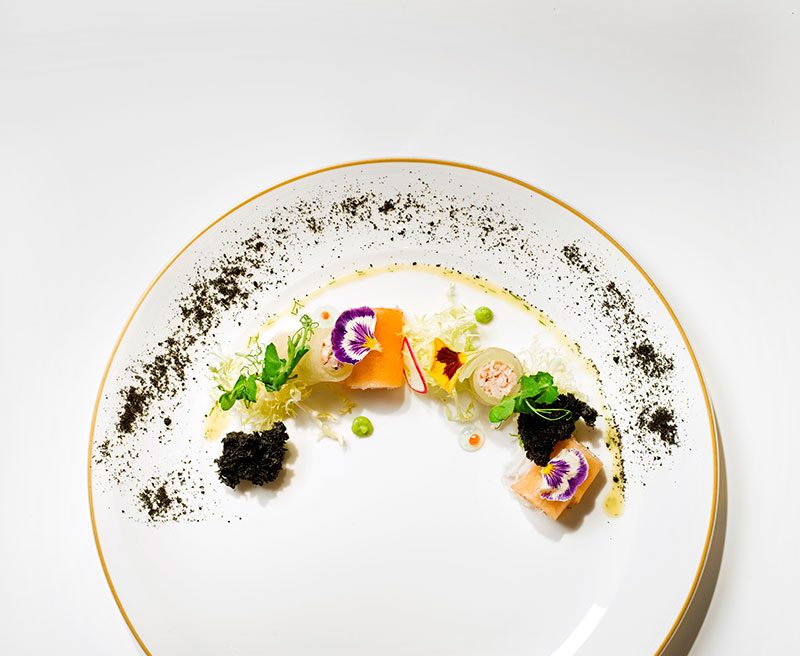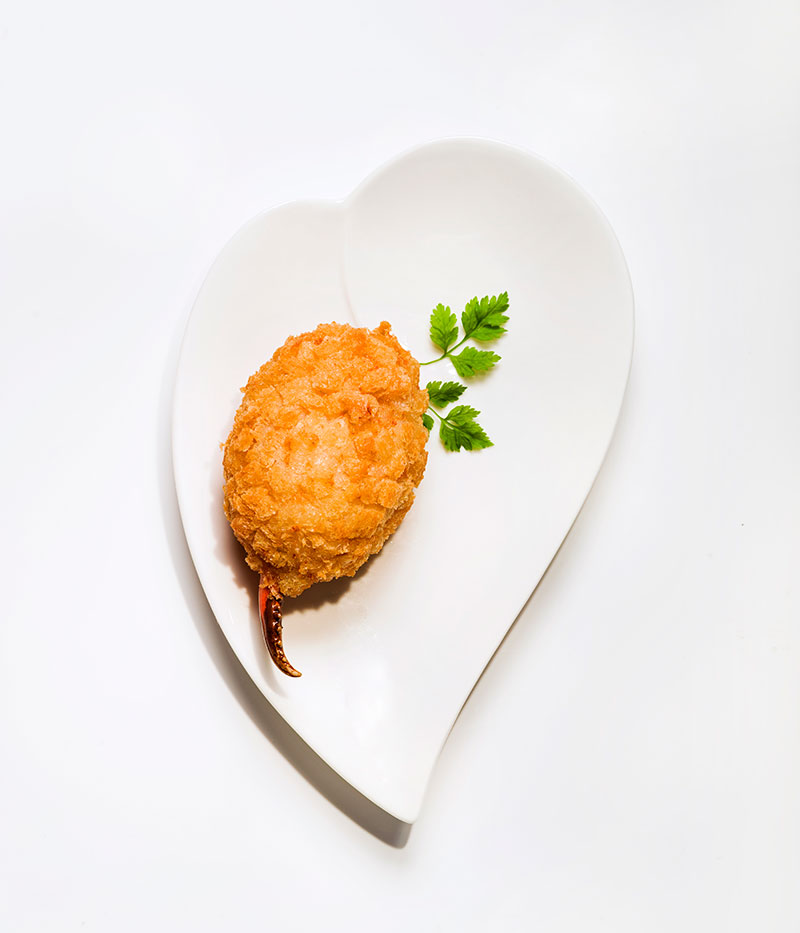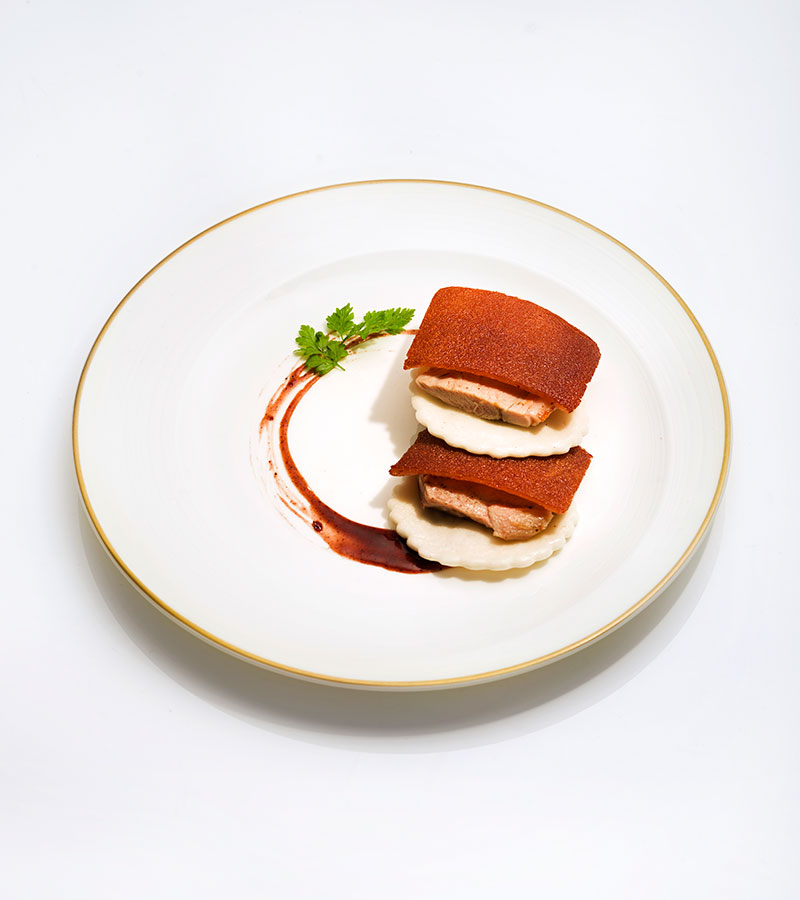 To ensure your wedding menu is of top quality. The restaurant kitchen is closely connected to the grand ballroom as well, so guests can enjoy fresh, hot food throughout the lunch or dinner banquet. And to add a sweet touch to the wedding banquet, you can include a dessert buffet especially designed for you and your guests. Closing the feast with some delicious dessert will end the dining experience on a satisfying note.
Customize and Style Based on Your Theme
All of the venue decorations at Conrad are fully customizable to suit your wedding theme. Whether it be a classic romantic theme, or a sophisticated minimalist look, you can achieve it in any one of the venue options. Conrad collaborates with well-known wedding planning and decoration talents to offer couples different decoration set ups at discounted prices— allowing you to achieve your dream wedding look at good rates! Only Mine has also tailored special decorations just for Conrad, so you know your wedding will be truly beautiful and unique.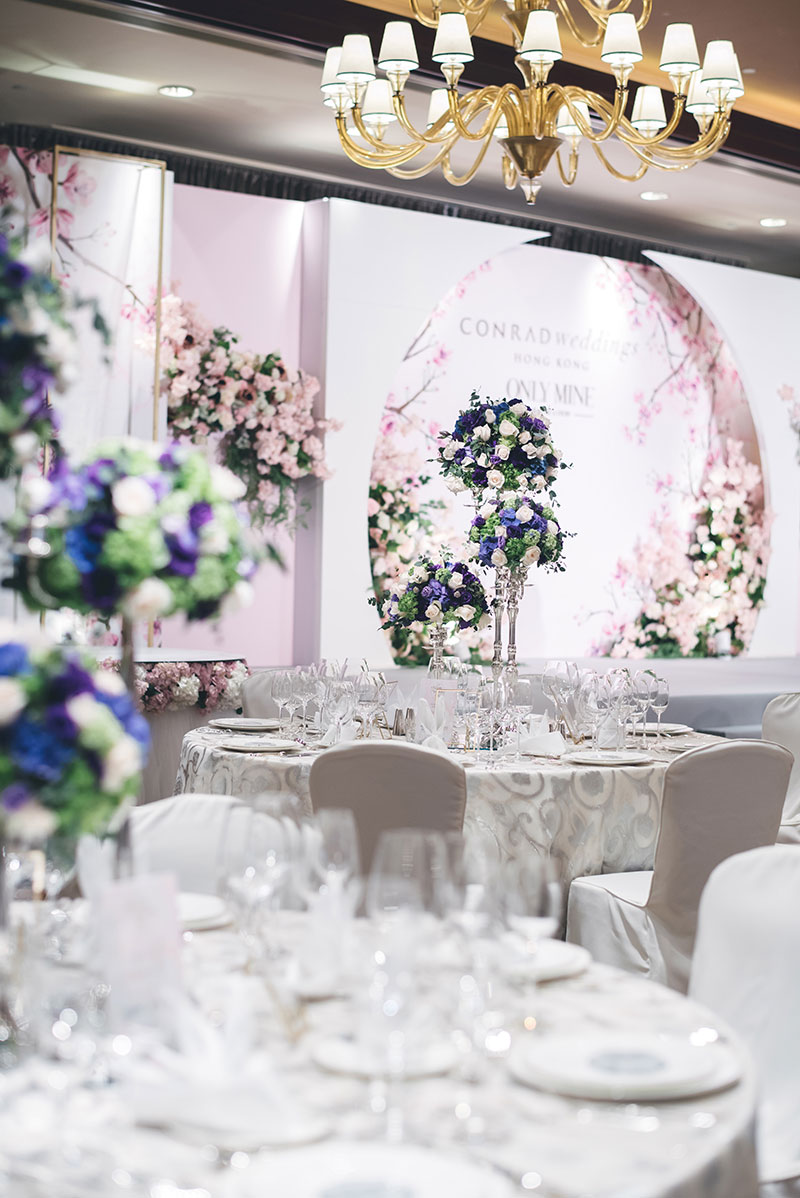 Grand Suites for Your Pre-wedding Preparations
For your pre-wedding ceremonies, Conrad offers stunning suites that can double as perfect pre-wedding photo shoot locations. The Executive Harbour View Suite and Peak Suite both have a separate living room with a 180-degree view facing the harbour. You can hold the tea ceremony here and take bridal and family portraits as well.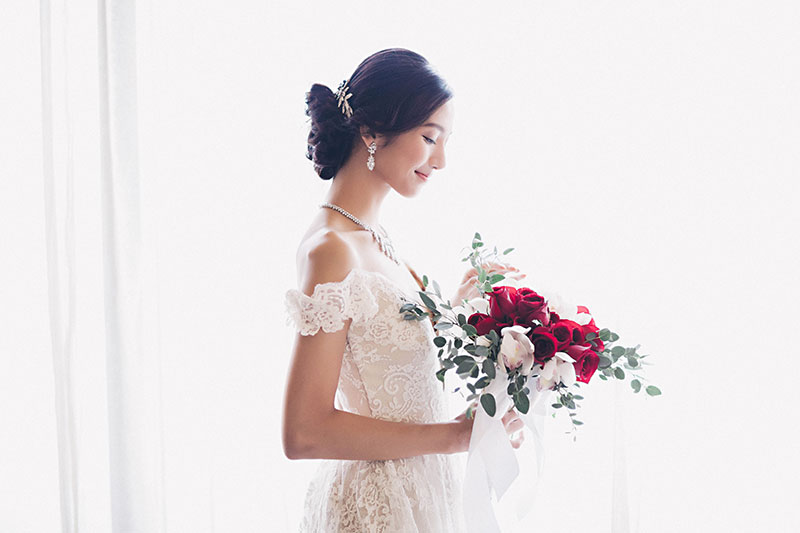 Have Your Honeymoon in One of Hilton Hotel's Premium Destinations
The prefect honeymoon trip will conclude a couple's wedding journey beautifully. If you hold your wedding at Conrad Hong Kong, you will be eligible to enjoy substantial Hilton Honors points that can be redeemed in over 5,000 Hilton Hotels (US$1 for 1 Point). Resort hotels that are known as great honeymoon destinations are the Conrad Maldives, Conrad Bora Bora Tahiti,and Conrad Thailand Koh Samui. Enjoy grandiose honeymoon suites that will kickstart your new life together!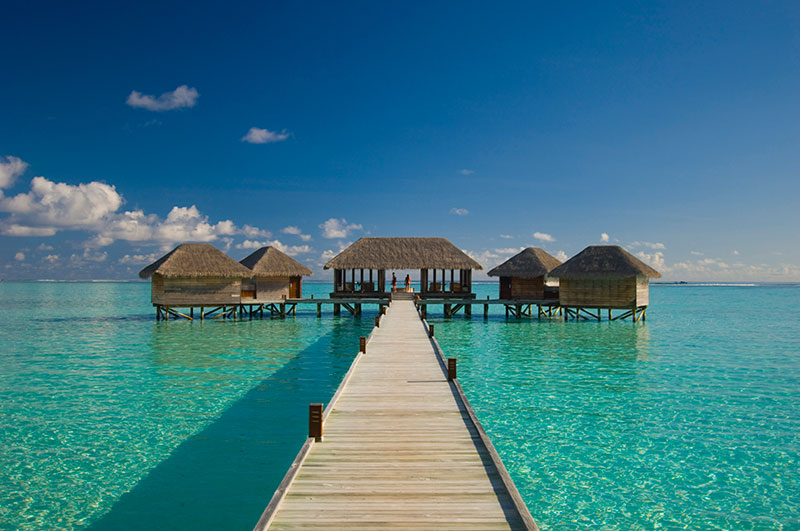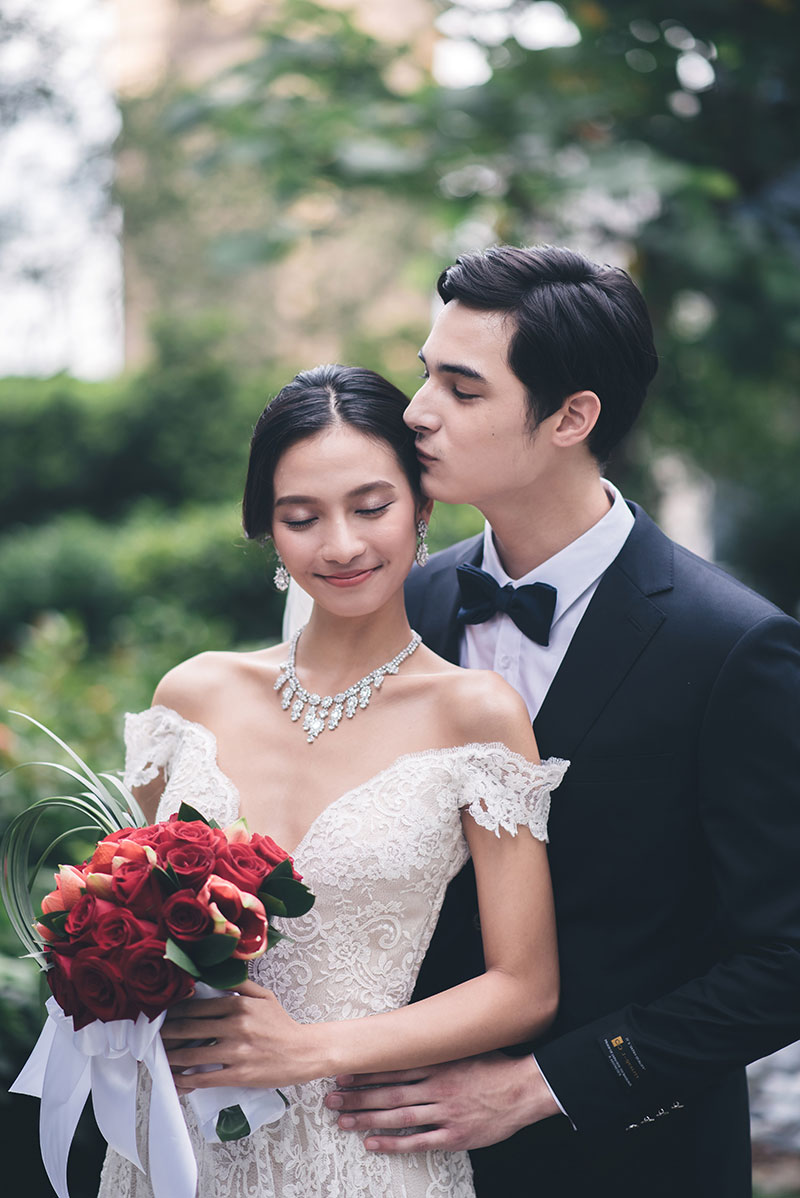 Make your wedding a day that everyone will remember. From the stunning venue and decorations, to the unforgettable dining experience, and a destination honeymoon location as the grand finale—Conrad will surely make all your wedding dreams come true and your guests will certainly have the grandest time.
Please click here for details on weddings packages or contact Conrad's wedding planner at (852) 2822 8922.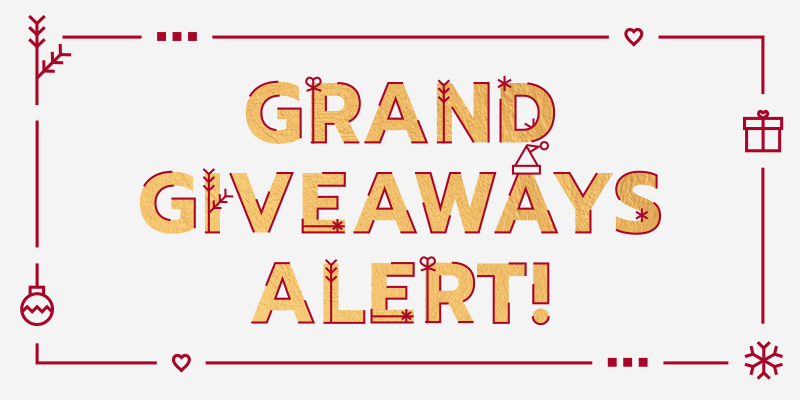 This giveaway has already ended. See the list of winners here.
And as a gesture of our appreciation for all of your support this year, we're giving away a Festive Champagne Afternoon Tea Set for Two at Conrad Hong Kong!
Three lucky winners will be picked and they will get to spend the afternoon with a friend at Conrad Hong Kong's Lobby Lounge, for a fun-filled afternoon. If you want to win, all you have to do answer this survey now.