How can you keep your guests engaged throughout the day of your wedding? If you think about it, there are moments when guests are left to wander your venue while waiting for you to finish taking photos or get changed after the ceremony. You can avoid dull moments at your wedding by making every part of the day extra fun for your guests, including how they are to find their seats and tables! Here are 10 creative escort card and seating chart ideas that will get your guests excited to find their tables.
(1) Give them a shot before looking for their seats. This will surely give them the jolt they need to start the rest of the festivities.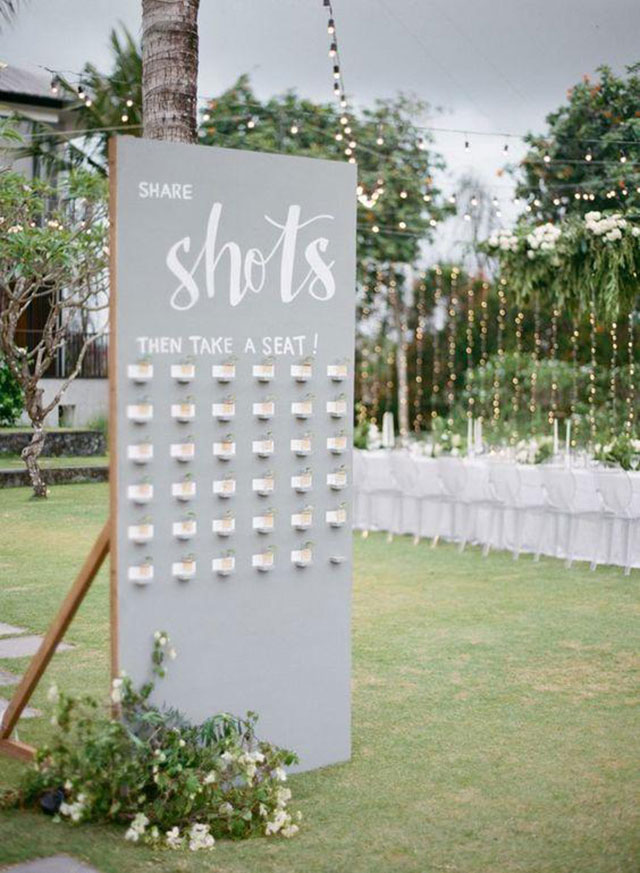 [From: Style Me Pretty / Photo: Katie Grant]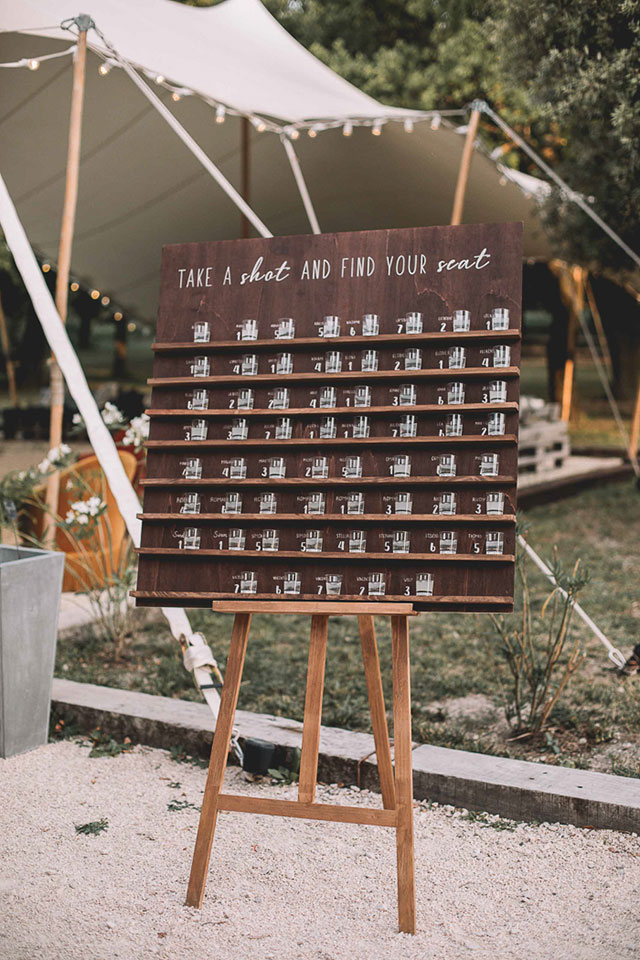 [From: Junebug Weddings / Photo: Les Bandits]
(2) If not a shot, you can give your guests a peek at what's coming their way in the near future with a fortune cookie. You can include their seat number or table name at the back of the fortune.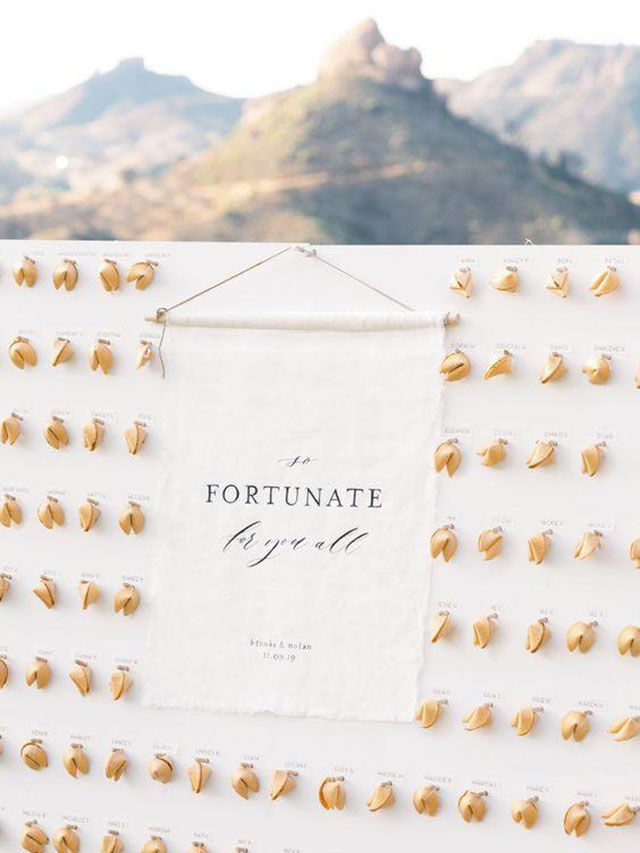 [From: Style Me Pretty / Photo: Anya Kernes Photography]
(3) Start guests off with something sweet. This lollipop escort card wall looks extra enticing and it gives guests something to enjoy white looking for their seats.
[From: Mod Wedding / Photo:  Rebecca Yale Photography]
(4) We love this pantone-themed idea. You can use the pantone colors of your wedding and then set up tables in these color themes so guests look for the right table color.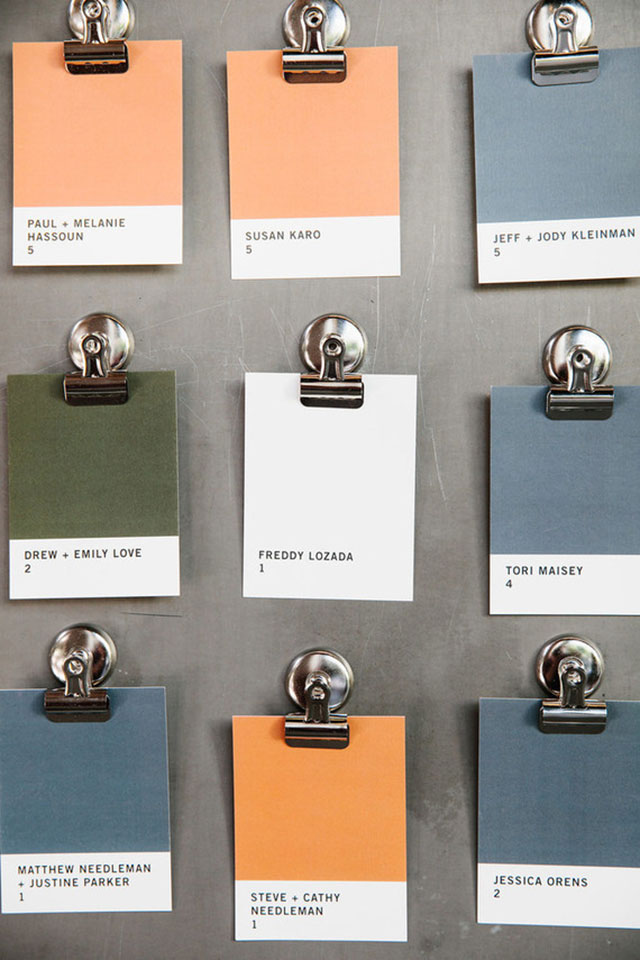 [From: 100 Layer Cake / Photo: Jenn Emerling]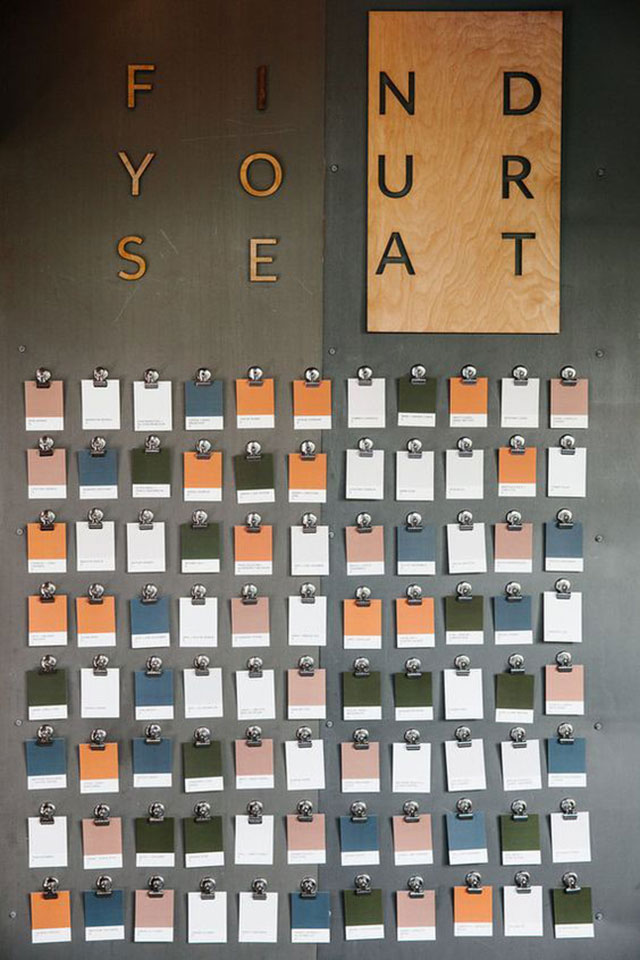 [From: Save the Date Projects]
(5) This seating chart was inspired by the couple's long distance relationship. This retro design collab between Amorology and Backup Backdrops was as an old fashioned directory which helped guests find their table numbers. How cute is this?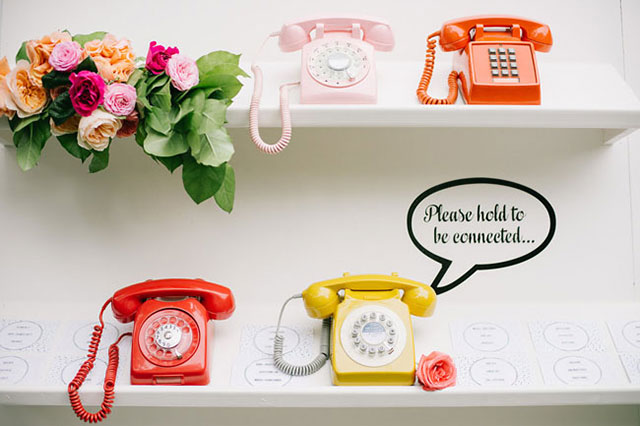 [From: Green Wedding Shoes / Photo: Jessica Kettle]
(6) If you want a fun seating chart that you can also D.I.Y., here's a cute idea for you. This makes looking for table numbers a fun activity for everyone.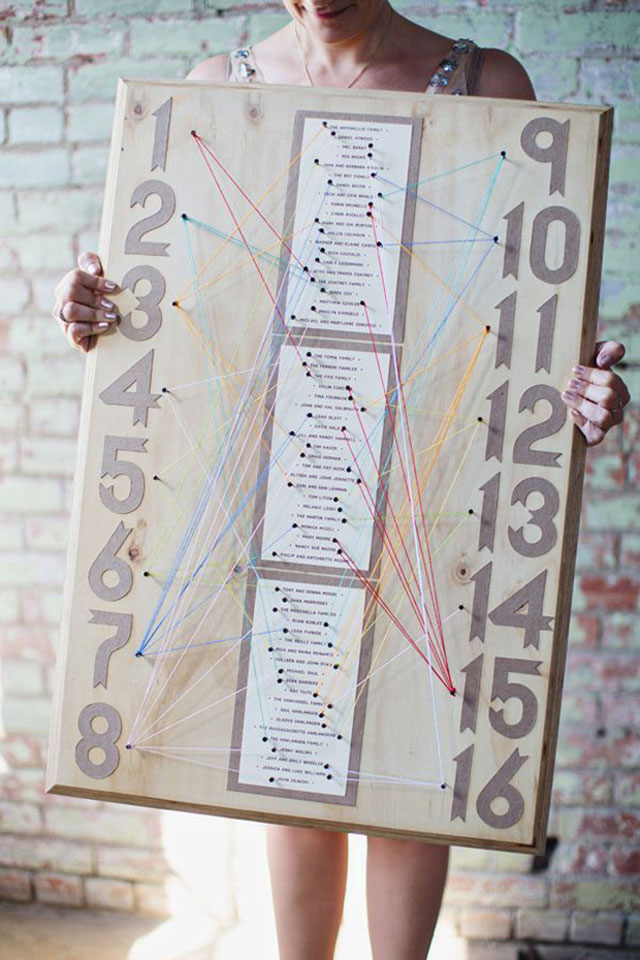 [From: Want That Wedding]
(7) Here's a cute teaser for guests–give them a slice of cake first with the table numbers inside the slices!
[From: Fabmood / Photo: Andi Bravo Photography⁠]
(8) This escort card installation was inspired by the Mario Brothers game. Building on this idea, you can also let you guests play a quick game to find their table numbers. It can be a trivia game, math equation, and more!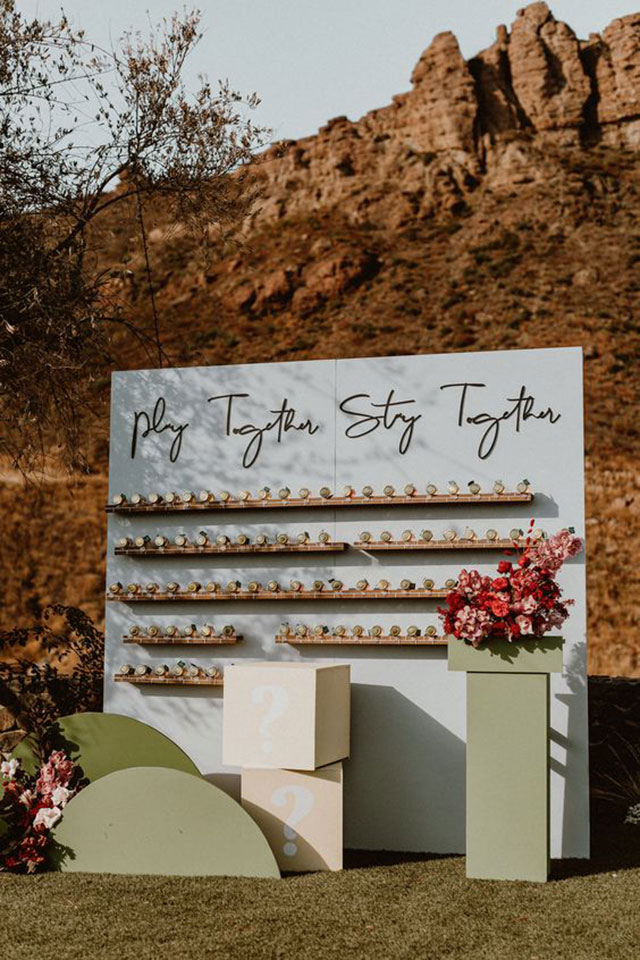 [From: CCL Weddings]
(9) For couples who love to travel, how about letting guests find their names on the map with countries as the corresponding table names? This fits a travel-themed wedding perfectly!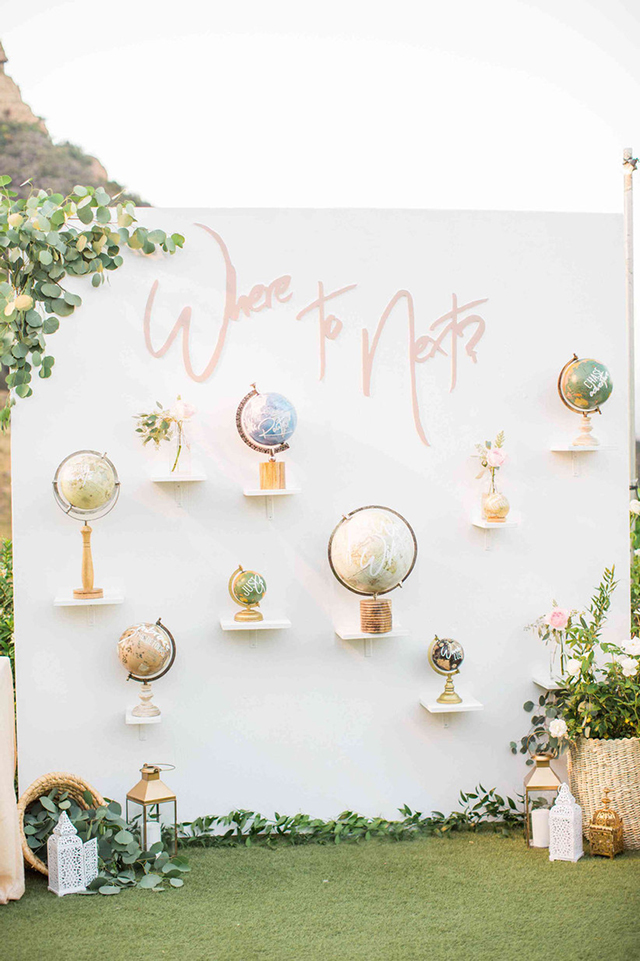 [From: Wedding Wire / Photo: A Rental Connection]
(10) Finally, send guests off to the reception with a roll of film and disposable camera so they can document the rest of the evening with you. The photos they take can also serve are your wedding giveaway.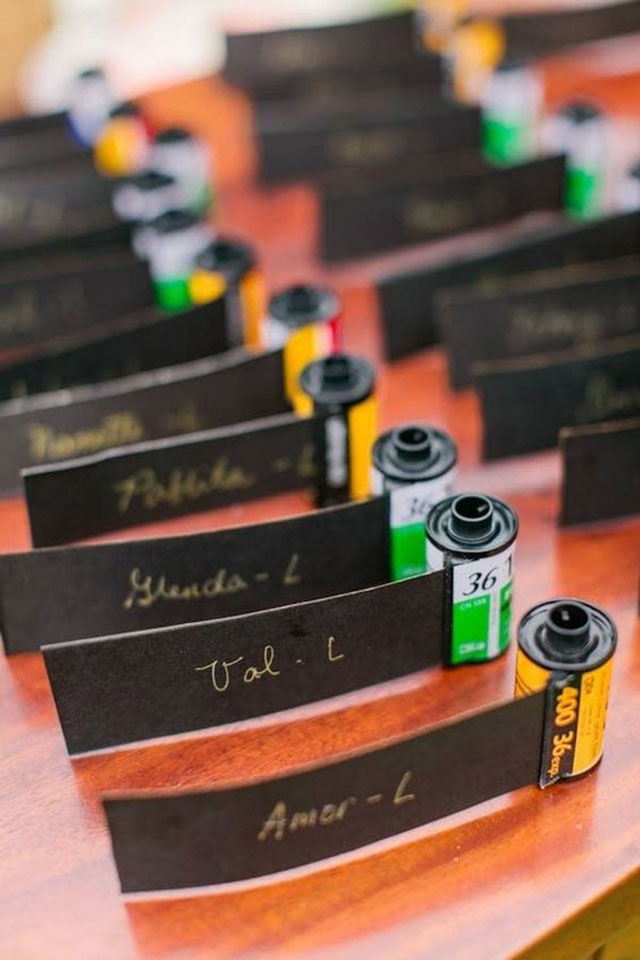 [From: Buzzfeed]