The art of making a bouquet–choosing the perfect combination of flowers and foliage, envisioning a color palette of blooms, moulding each piece into a delicate handheld masterpiece–is beautiful creative process. Today, we're happy to announce that you have the opportunity to learn how to create gorgeous bouquets and floral art from none other than renowned experts in their craft. Introducing Lyrique, a Floral Masterclass by Myrtle et Olive and JF Floral Couture, happening on January 27, 2018, Saturday from 11:00 am to 4:00 pm. In this Masterclass, participants will learn the lyrical floral design style which focuses on creating beautiful, overgrown bouquets.
Wedding photographers, Jada Poon and Hilary Chan will be capturing the workshop and all students will receive copies of the images for their portfolio. Participants will also receive a beautiful welcome gift sponsored by California's Flutter Magazine, Written Word Calligraphy, and Lark & Ives.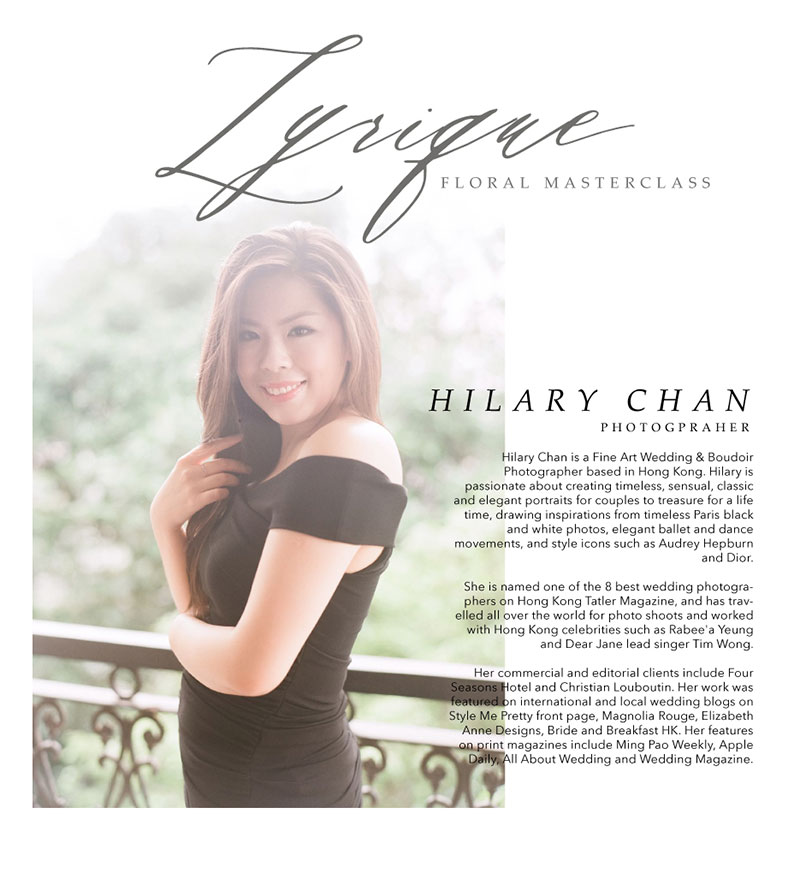 For more information, click here or book a slot now here.