If you're planning a small wedding, have you thought about holding it in a restaurant? If you haven't considered it, today's feature will show you that it's a splendid idea to wed in your favorite restaurant! Here are 12 intimate weddings that took place in restaurants all over Hong Kong. Read on to see them now.
(1) Tucked away deep in the city, Eilidh and Will got married in a small open rooftop in Duddell's. The restaurant's open clearing feels like it's a hidden jungle in the middle of the bustling metro! It's surrounded with endless pots of palms which the couple dressed up with neon lights and gold accent details. Who would have thought there's a little hidden gem like this in the city?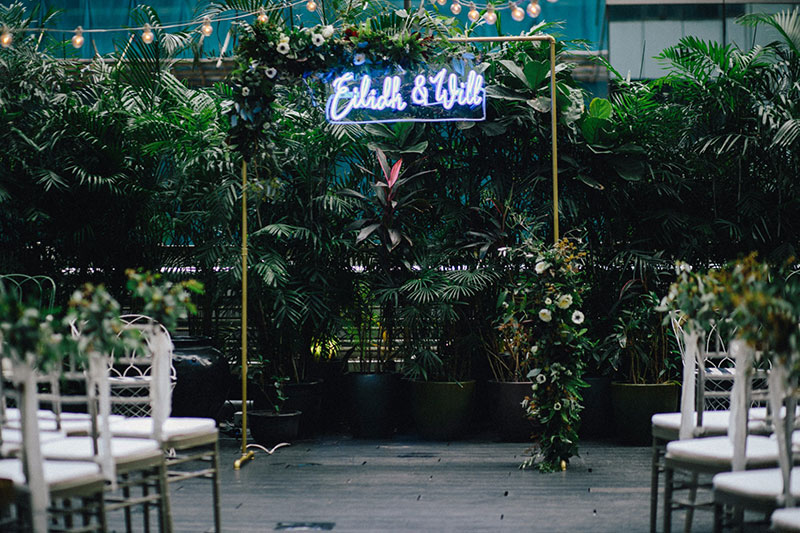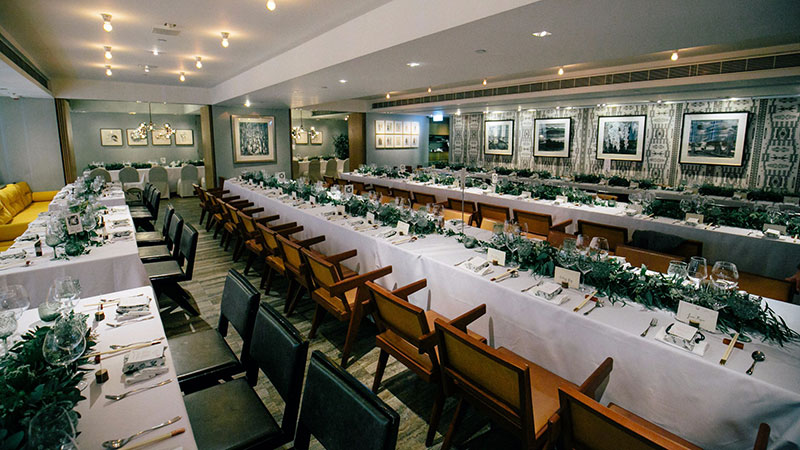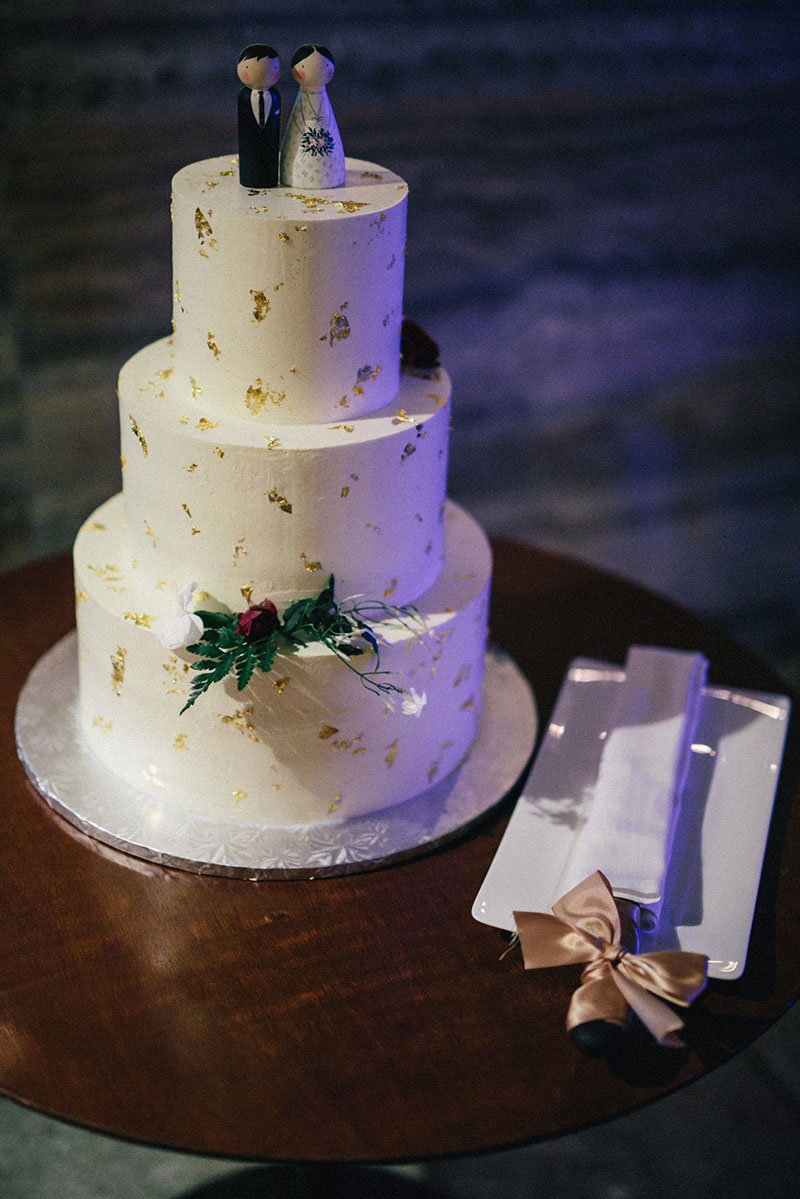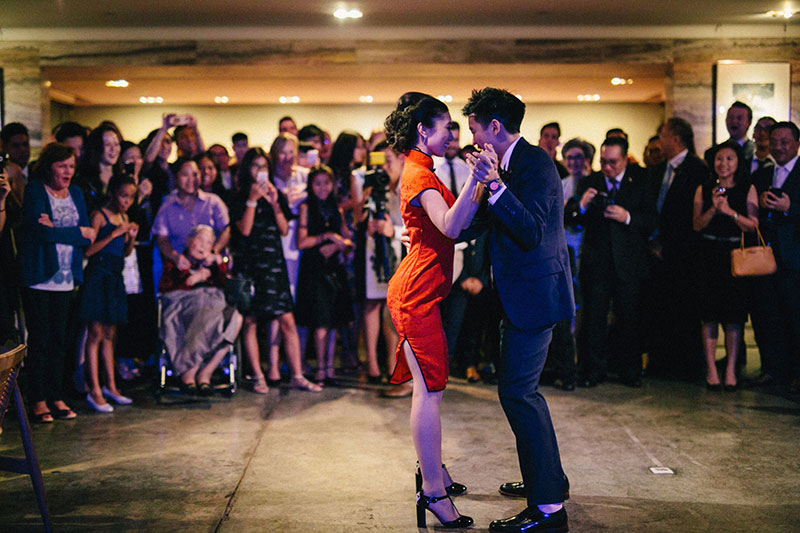 [From: A Cozy Rooftop Wedding in Hong Kong / Photos: Patrick Photography]
(2) Rachel and Steven tied the knot during the height of the COVID-19 pandemic. With the everyone's safety on the line and with tight restrictions for gatherings, the couple ditched the grand union and went for a modern and elegant wedding at AMMO.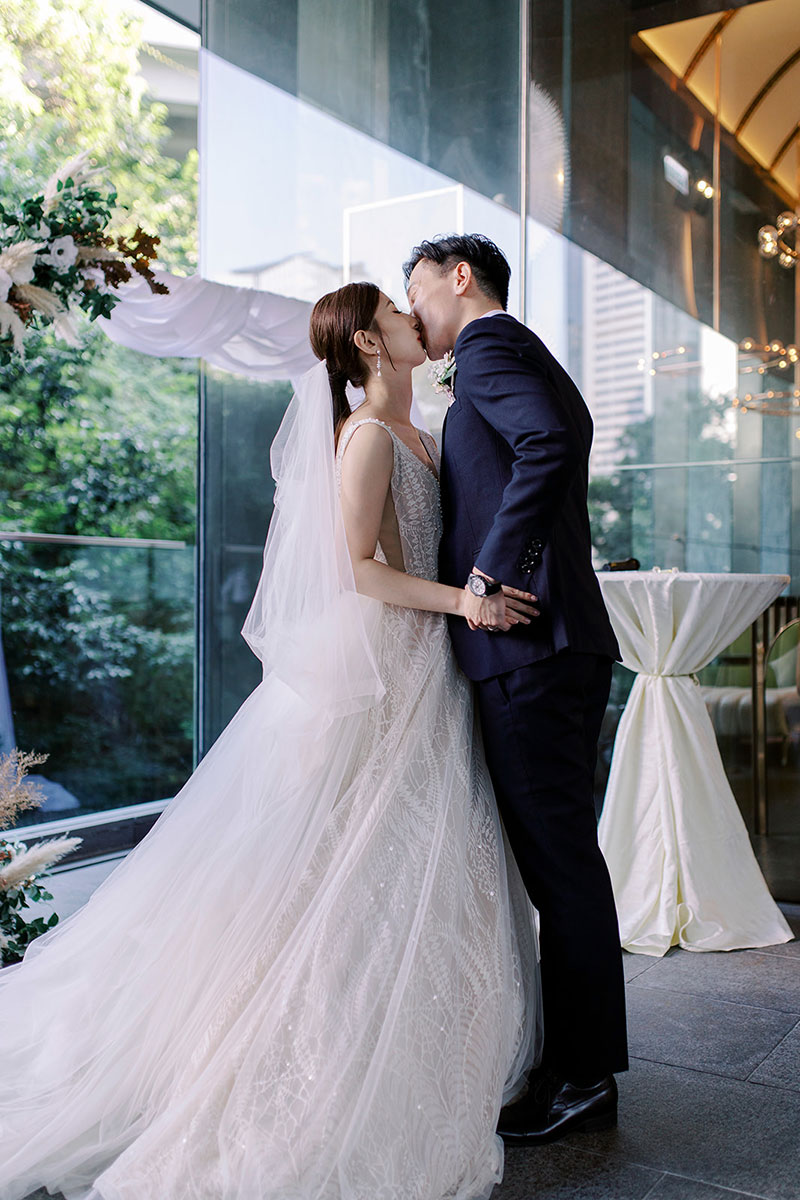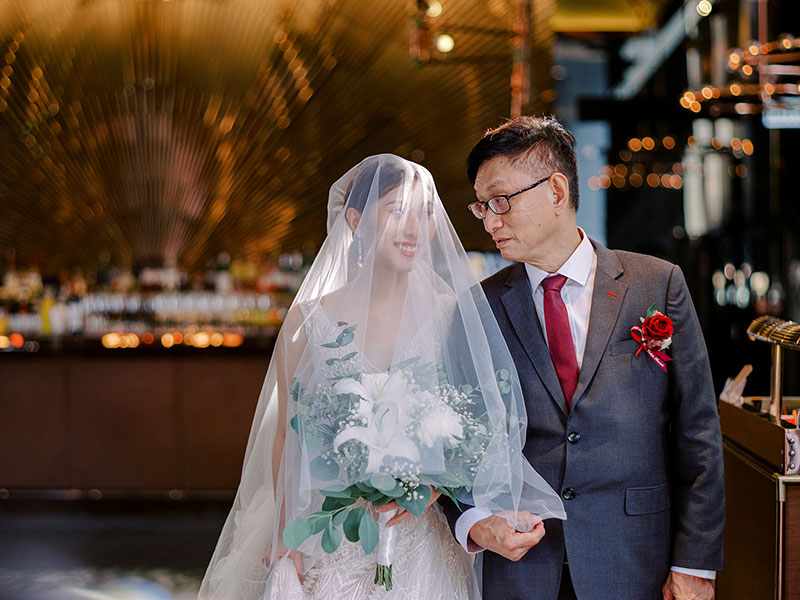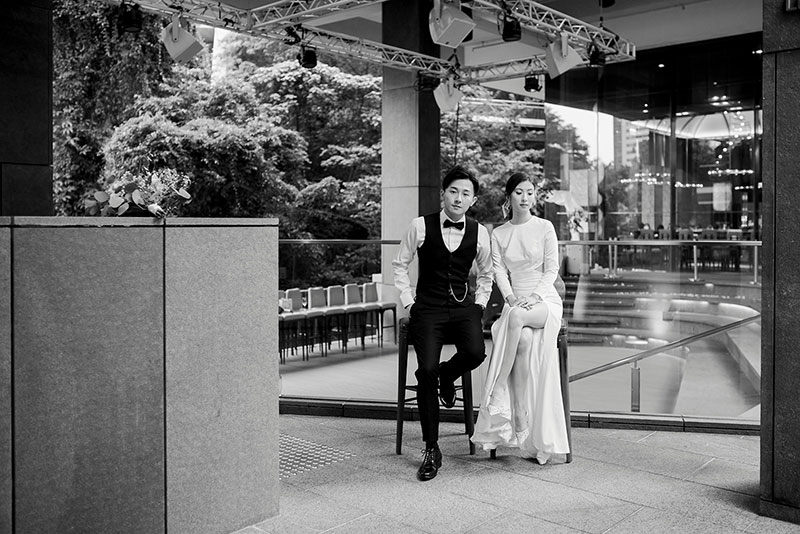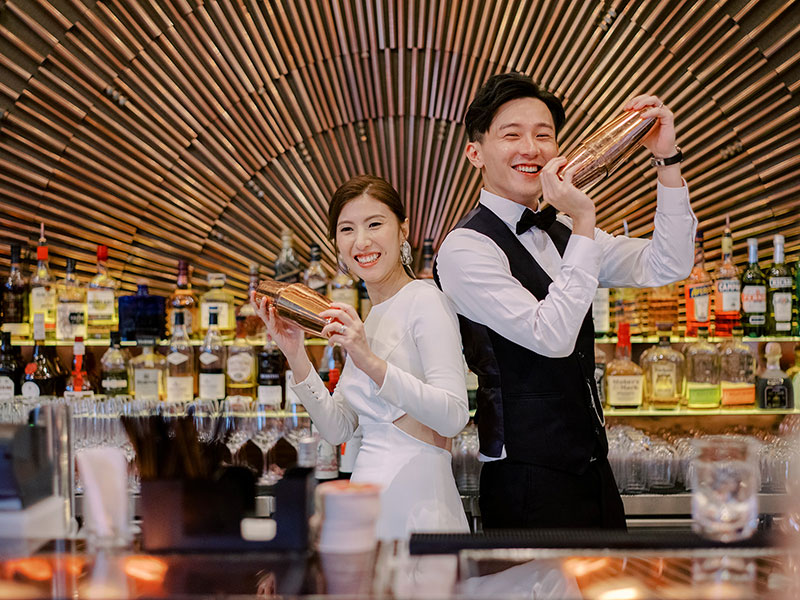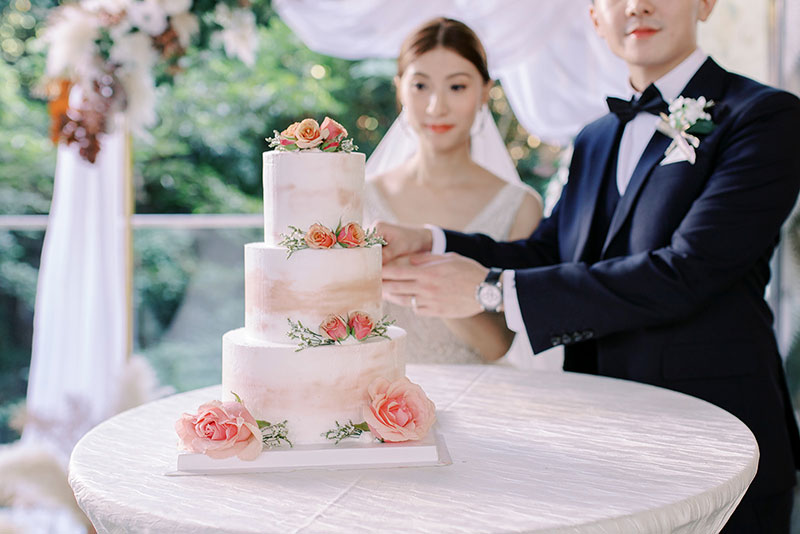 [From: Restaurant Weddings are In! See This Couple's Intimate Wedding Day at AMMO / Photos: Nikkiloveu]
(3) After a most stunning ceremony at Rosewood Hong Kong, Catherine and Otto went on to celebrate with their family and friends at Nature Discovery Park, K11 MUSEA. Their cocktail-style banquet was filled with beautiful rustic details and they had the night sky as a romantic backdrop.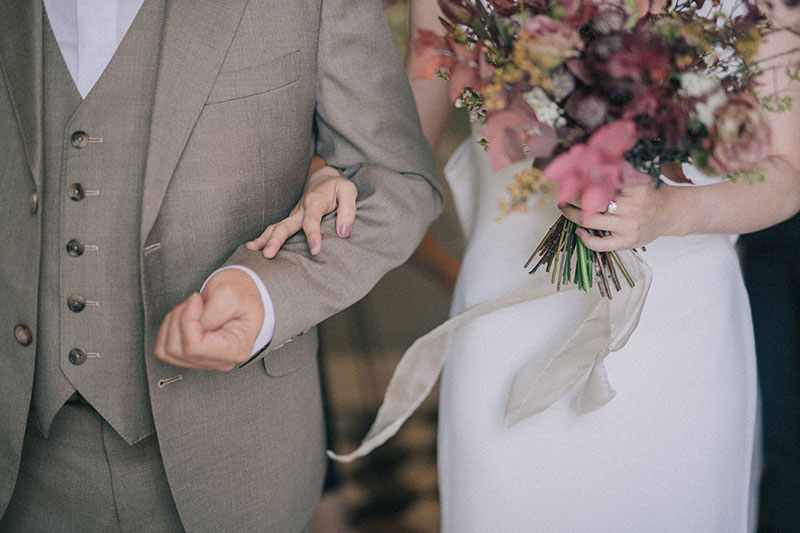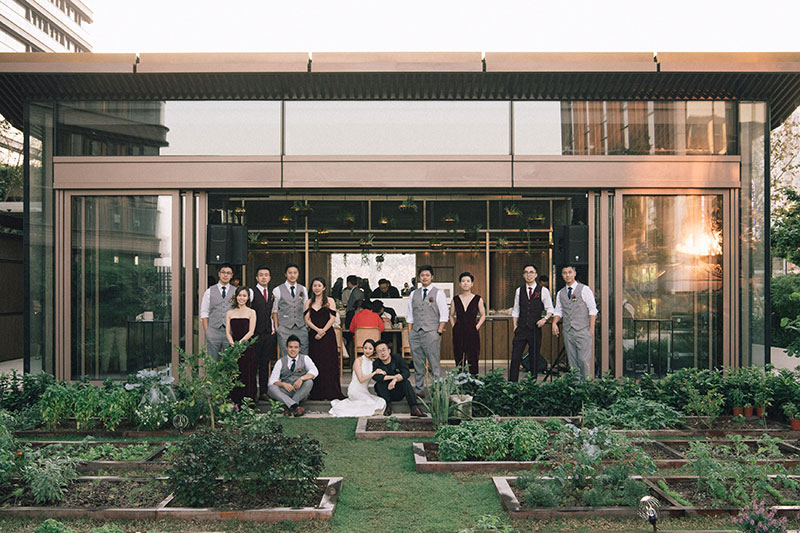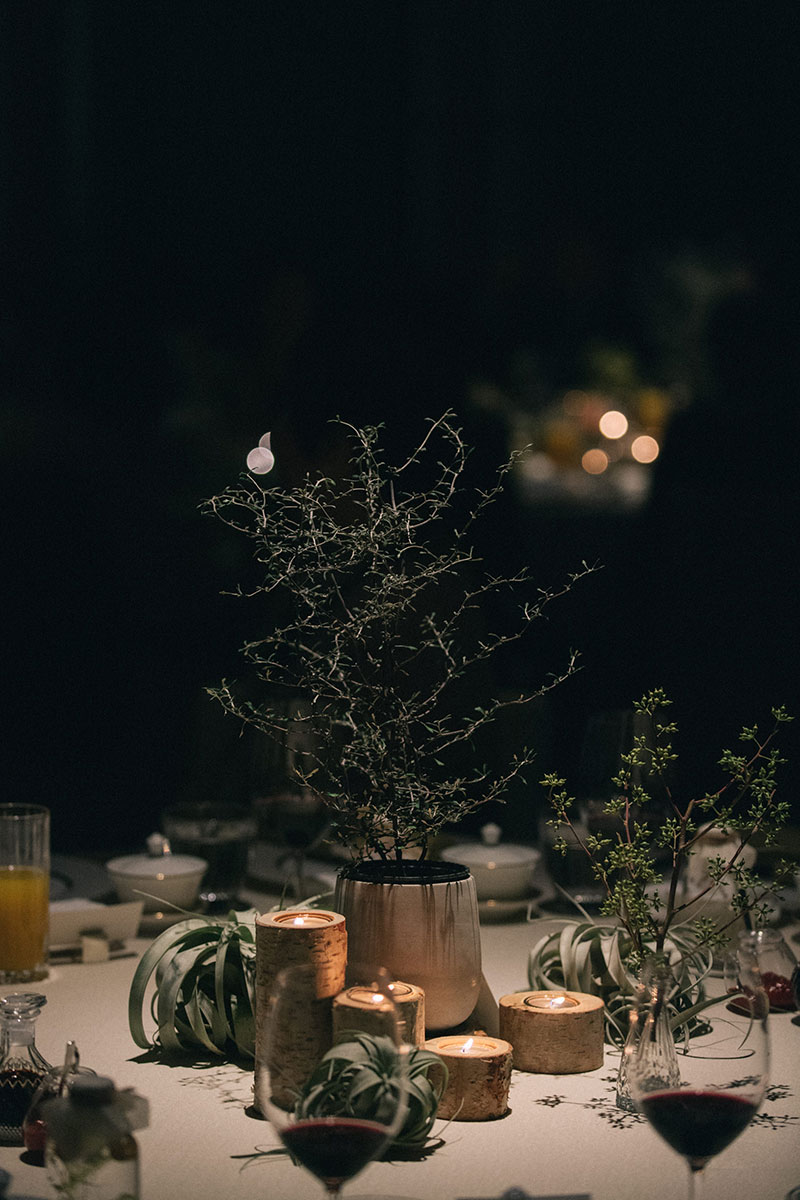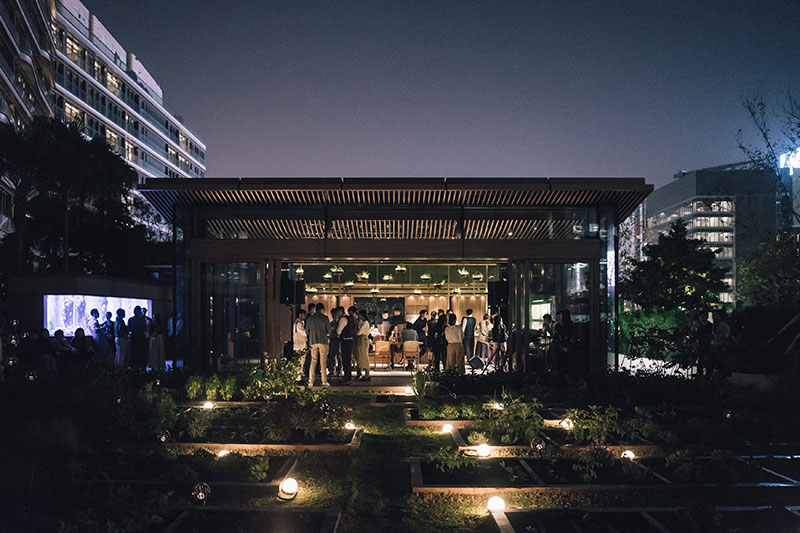 [From: Immense Joy and Anticipation Filled This Classic Wedding at Rosewood Hong Kong / Photos: Henry F]
(4) If you're a fan of wine, this wedding might be the perfect inspiration for you. Melissa and Nick's wedding day was an endearing celebration at Crown Wine Cellars. Every part of their union was heartwarming and their venue choice was a fitting location for their fun-loving personalities.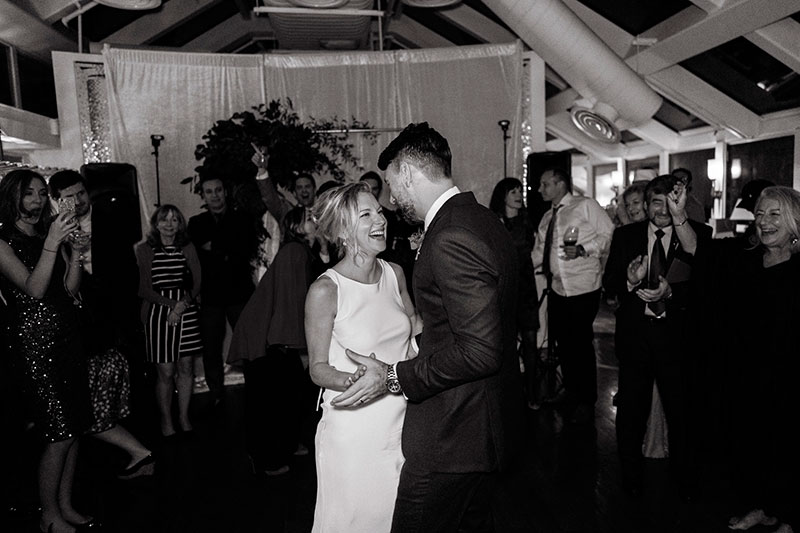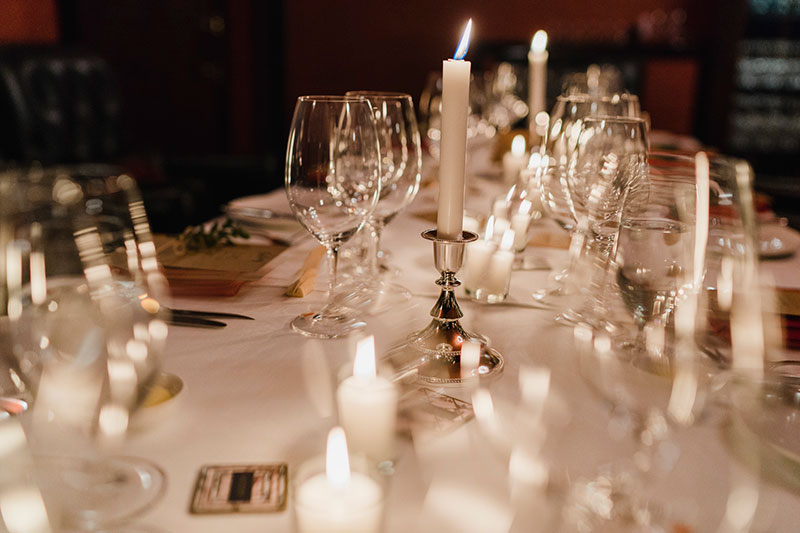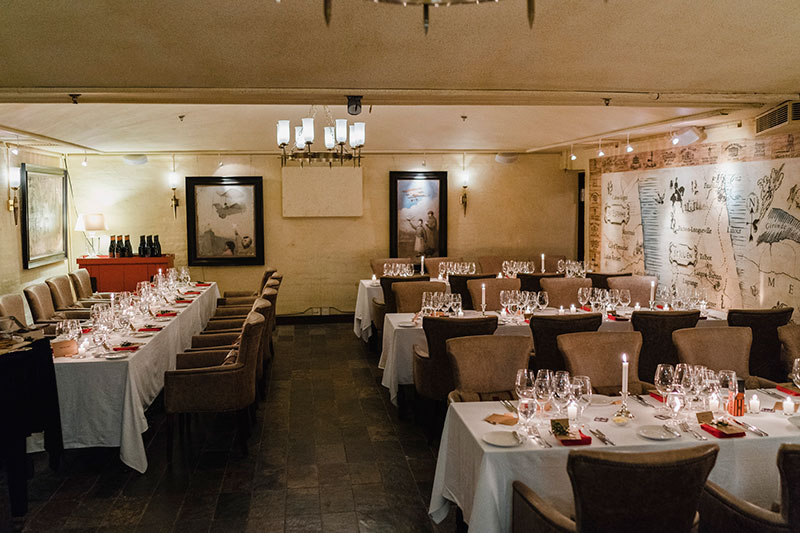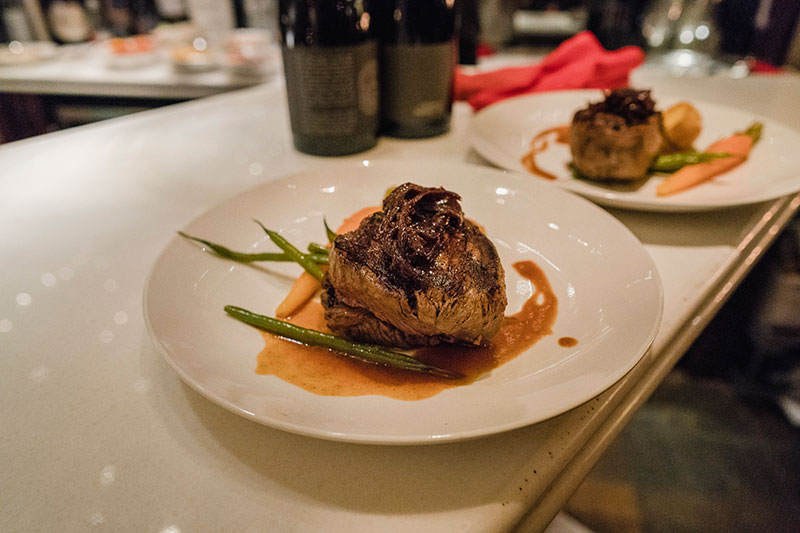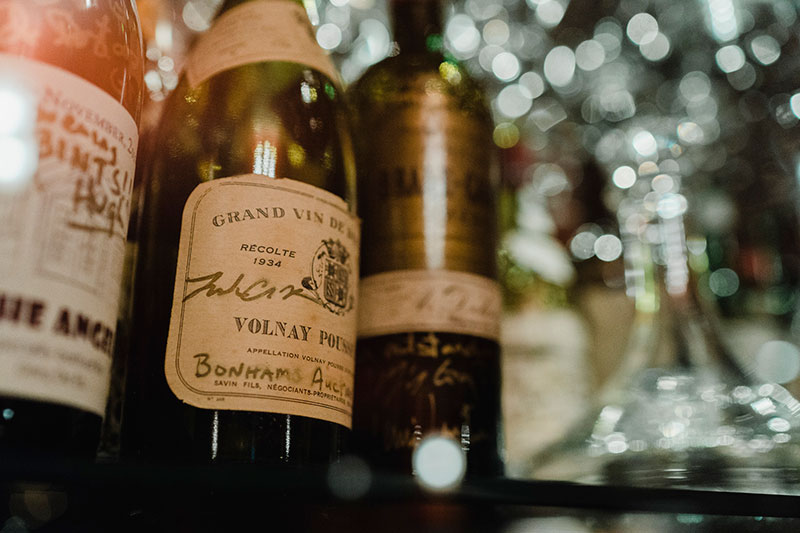 [From: Casual Endearing Moments Make This Wedding Exceptionally Heartwarming / Photos: Jamie Ousby Photography]
(5) Denise and Edmund's blush-themed wedding a captivating example of a restaurant wedding. Romantic details filled Brick Lane, which served as a cozy post-wedding venue for the couple and their guests. Worthy of attention too are the hints of greenery which added an earthy vibe to the restaurant's indoor setting.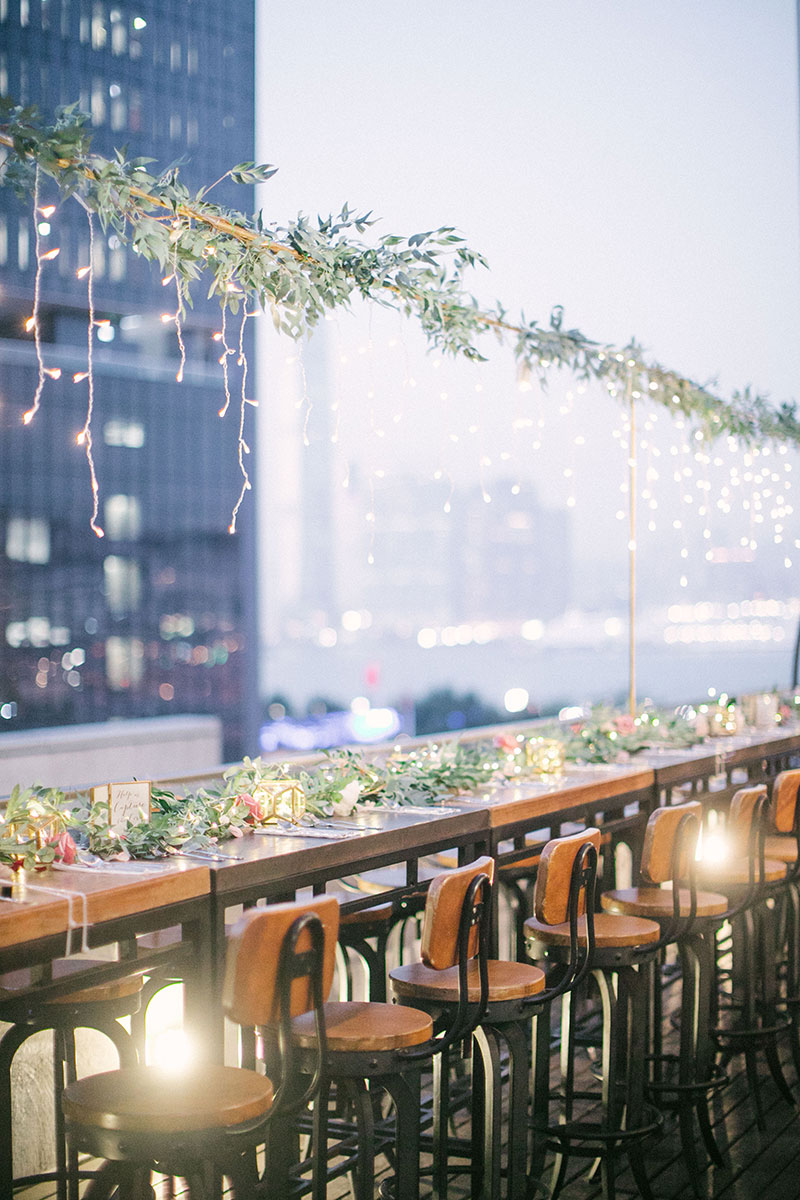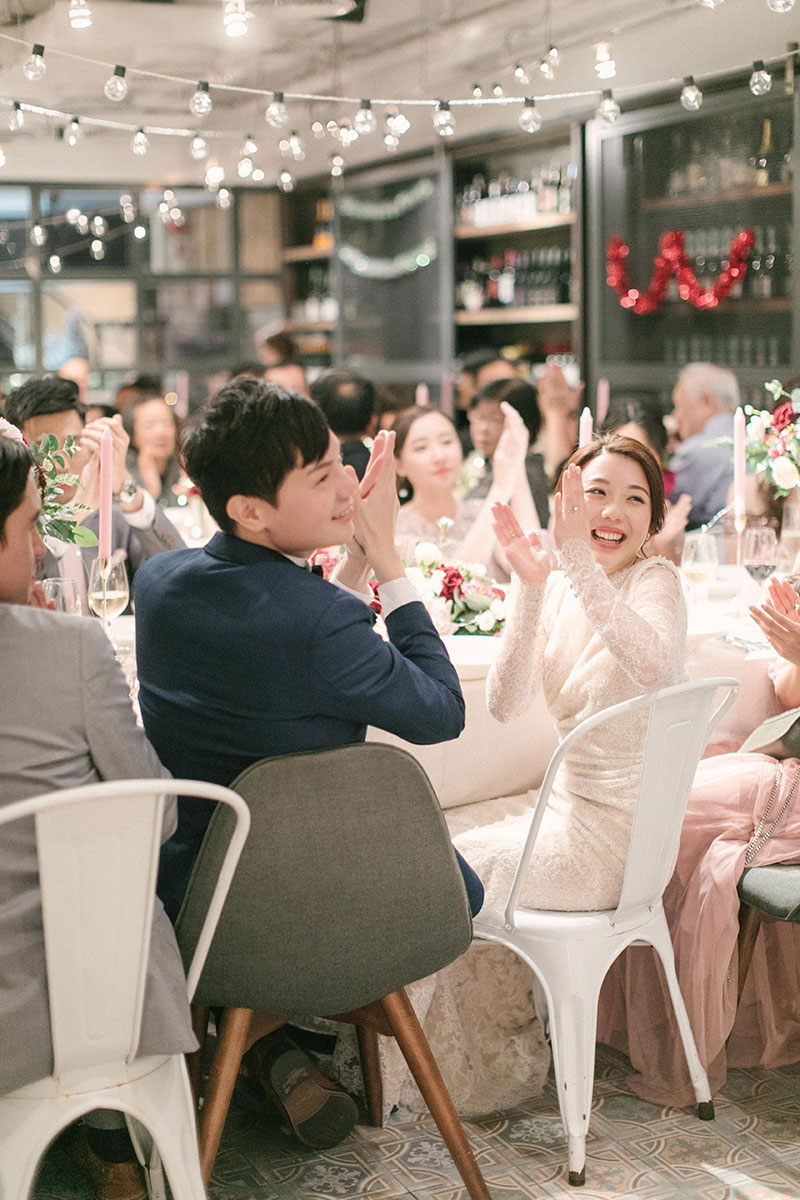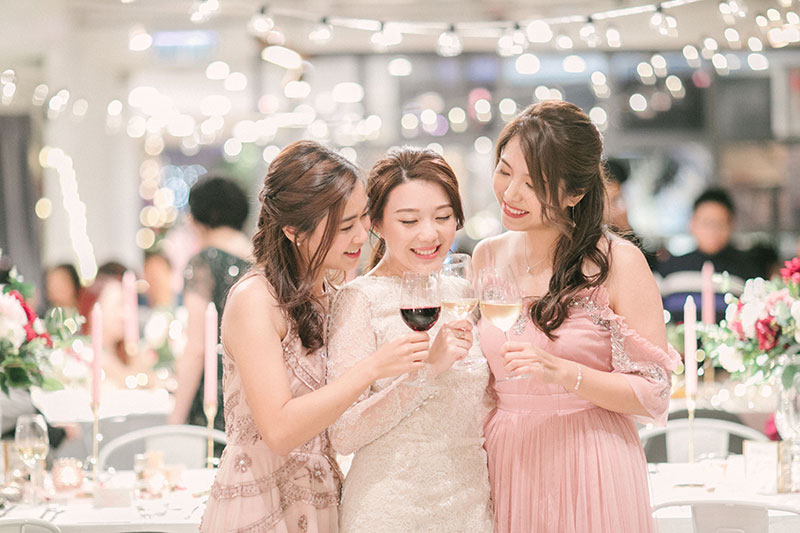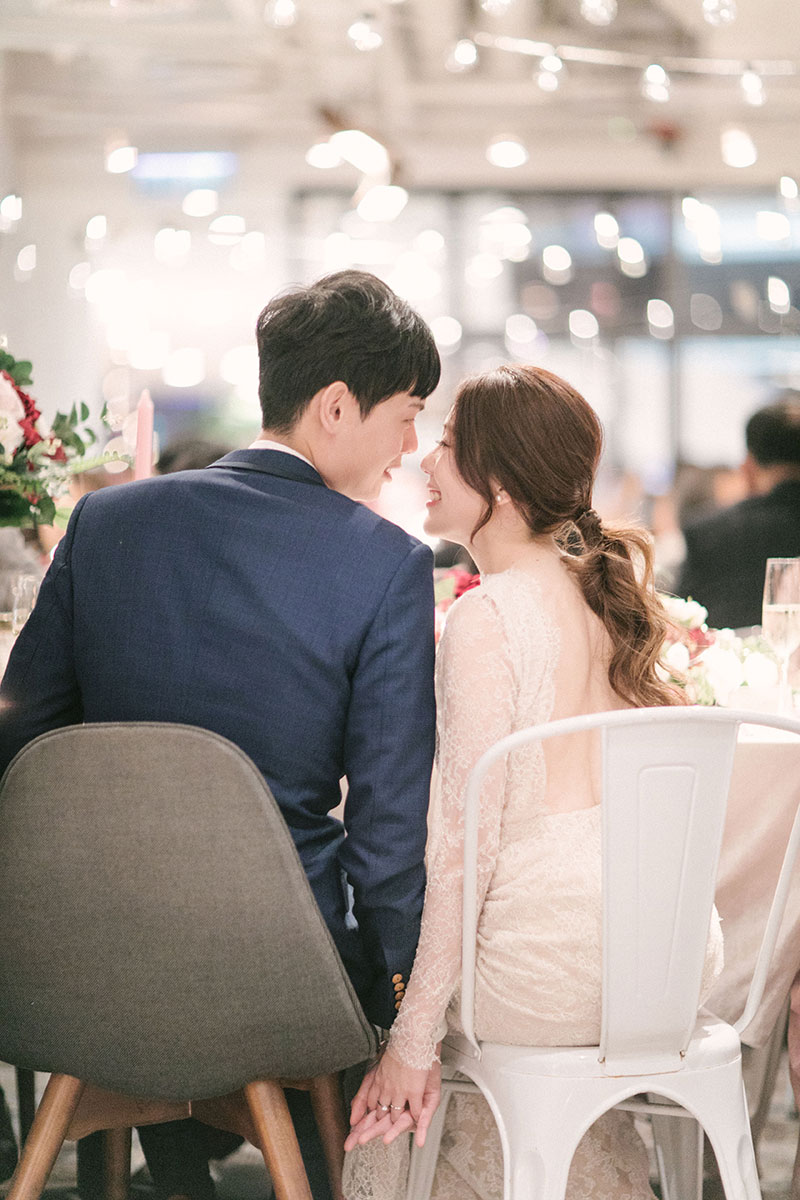 [From: Check Out The Details in This Blush Pink-Themed Wedding That are Beyond Ordinary! / Photos: Belle & Olive]
(6) Who doesn't love the city view as a wedding backdrop? We can't think of anyone! Ava and Andy chose Hexa precisely because of the view. As they promised to hold each other forever, Hong Kong's skyscrapers surrounded them and made their union a unique celebration for all.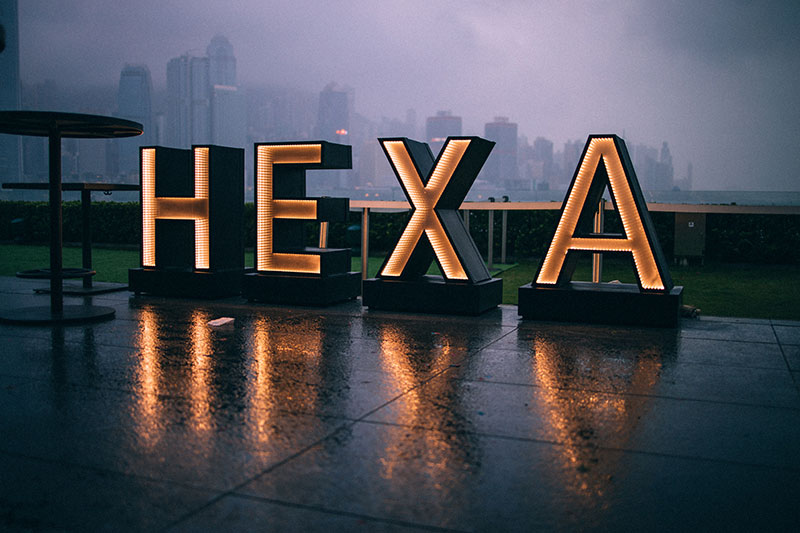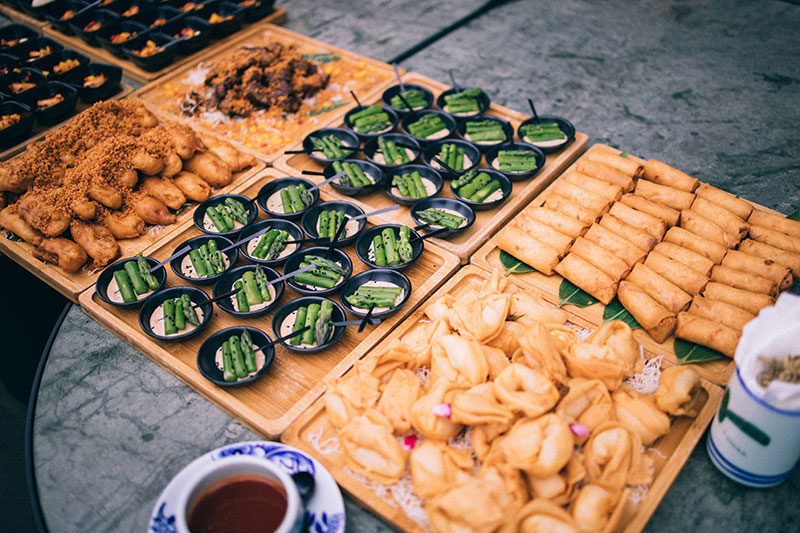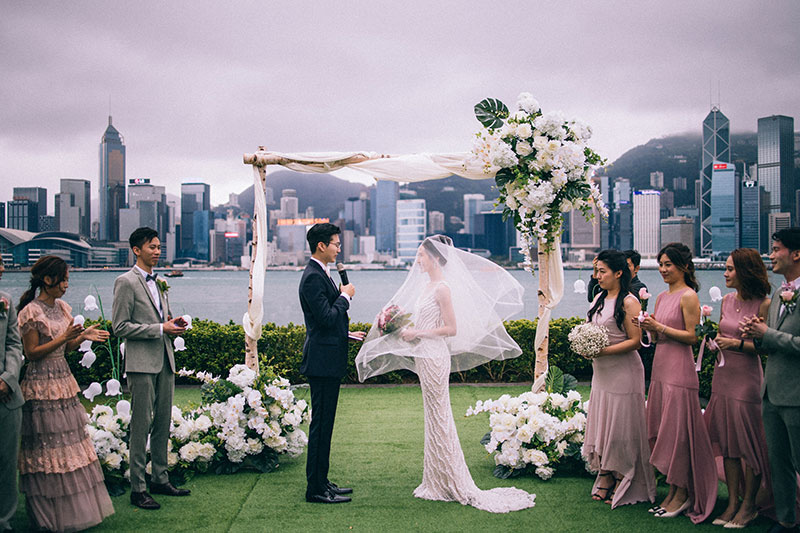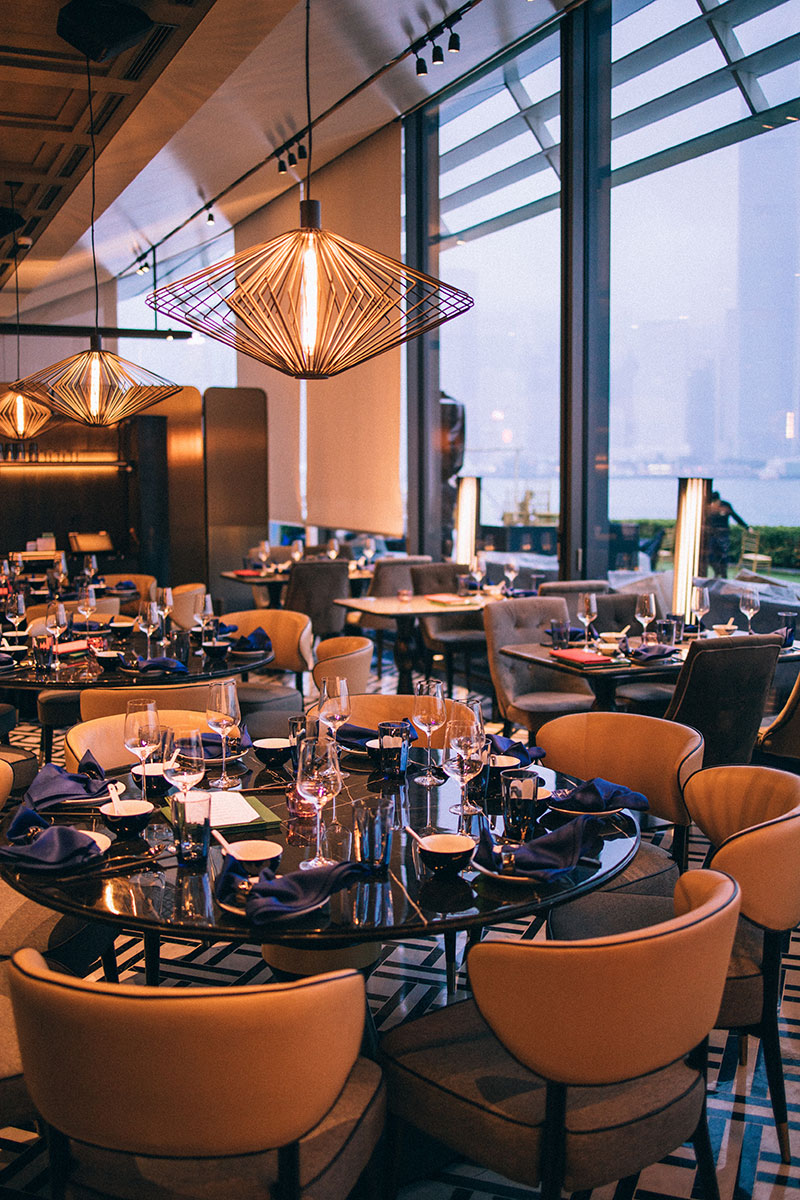 [From: This All-White Wedding in Hexa Comes With A Beautiful View of Hong Kong's Cityscape / Photos: Patrick Photography]
(7) One of the advantages of having a wedding at a restaurant is that many restaurants already come with stunning interiors. This was the case for Viann and Larry who wed at Harlan's Restaurant. Aside from the ceiling-to-floor windows, the restaurant came with lavish teal velvet chairs which added a hint of grandeur to the couple's intimate wedding.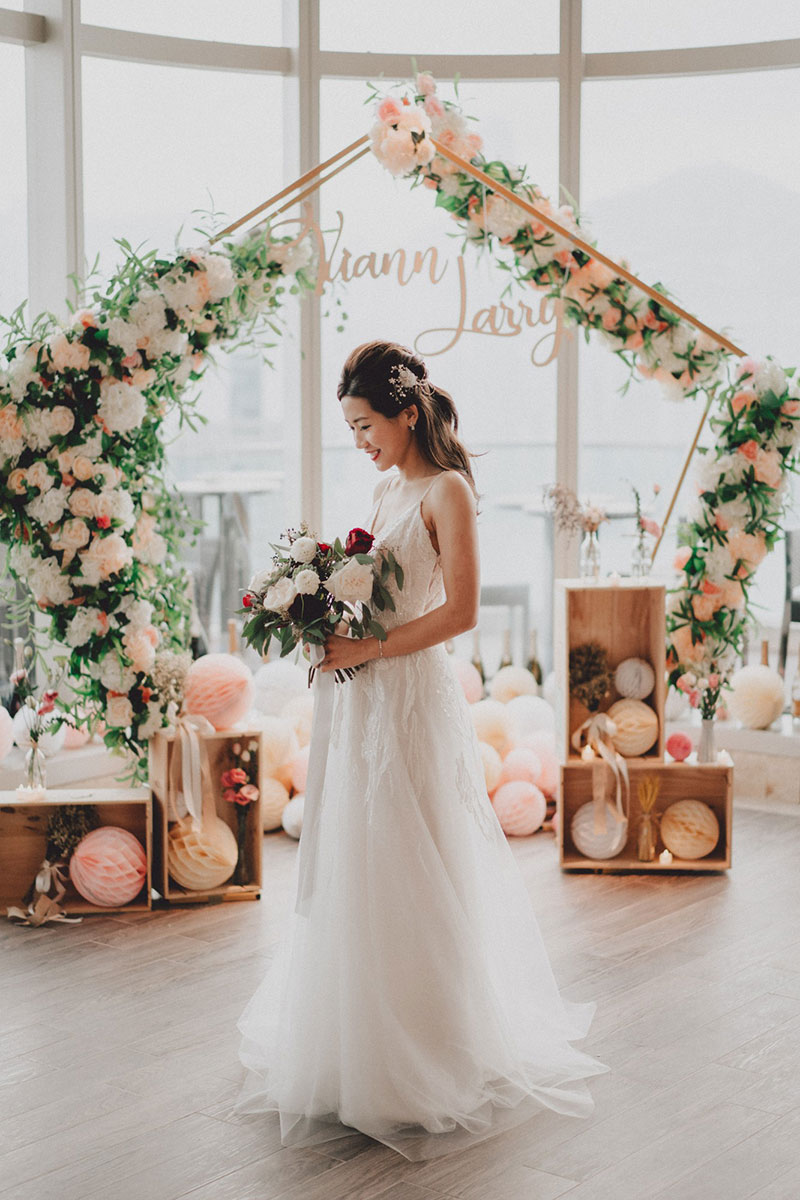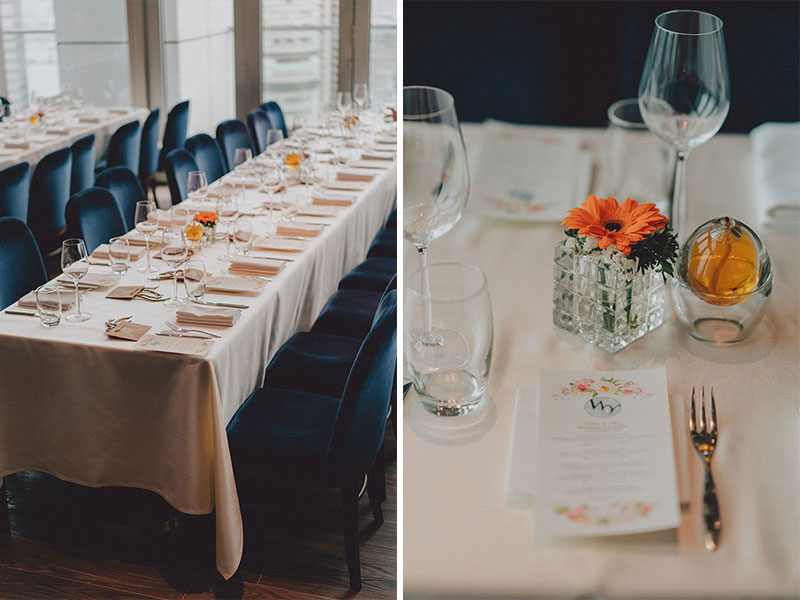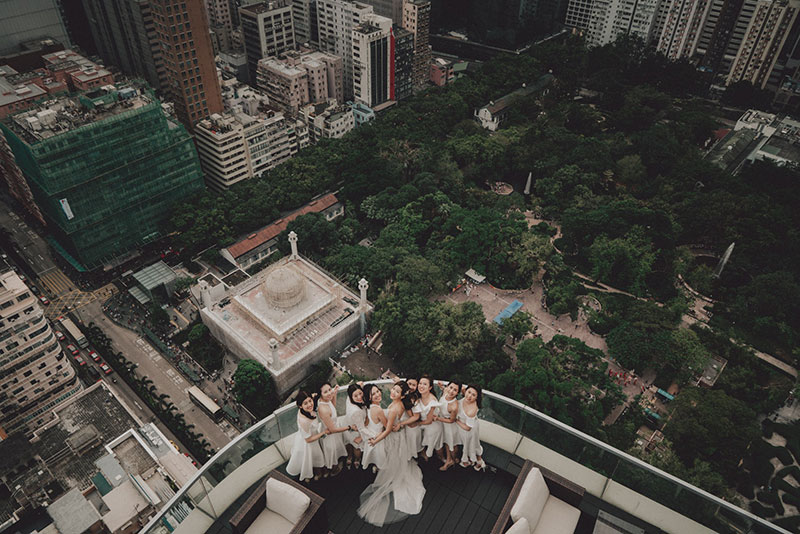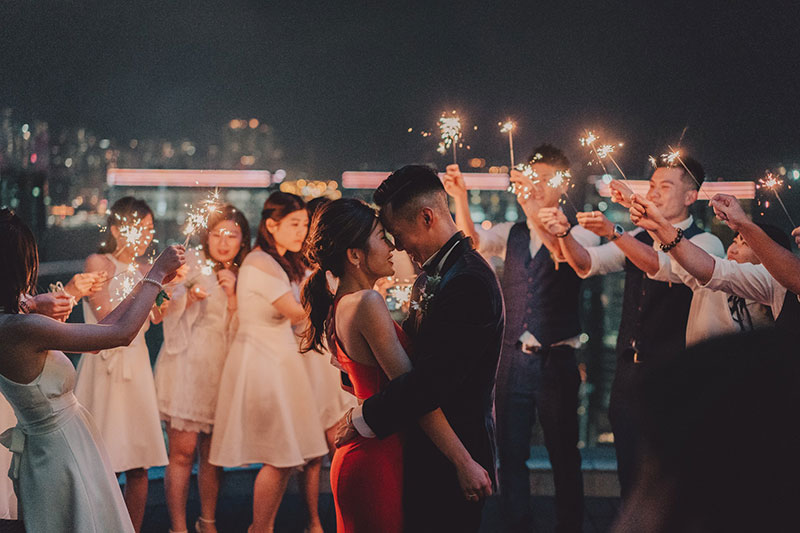 [From: This Intimate, All-White Wedding Turned Out to Be Extra Chic / Photos: Moonbird Production]
(8) All-white weddings are always so elegant, that includes this wedding at the Peak Lookout. With both and indoor and outdoor area, this restaurant venue gives you the best of both worlds. For their wedding, Dave and Delores went for all all-white theme so that their decorations could coherently go with all parts of the venue–it was a superb choice!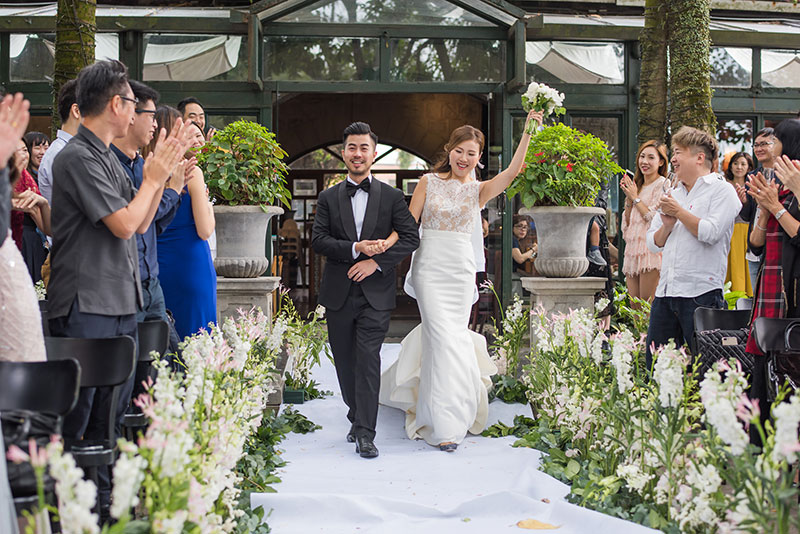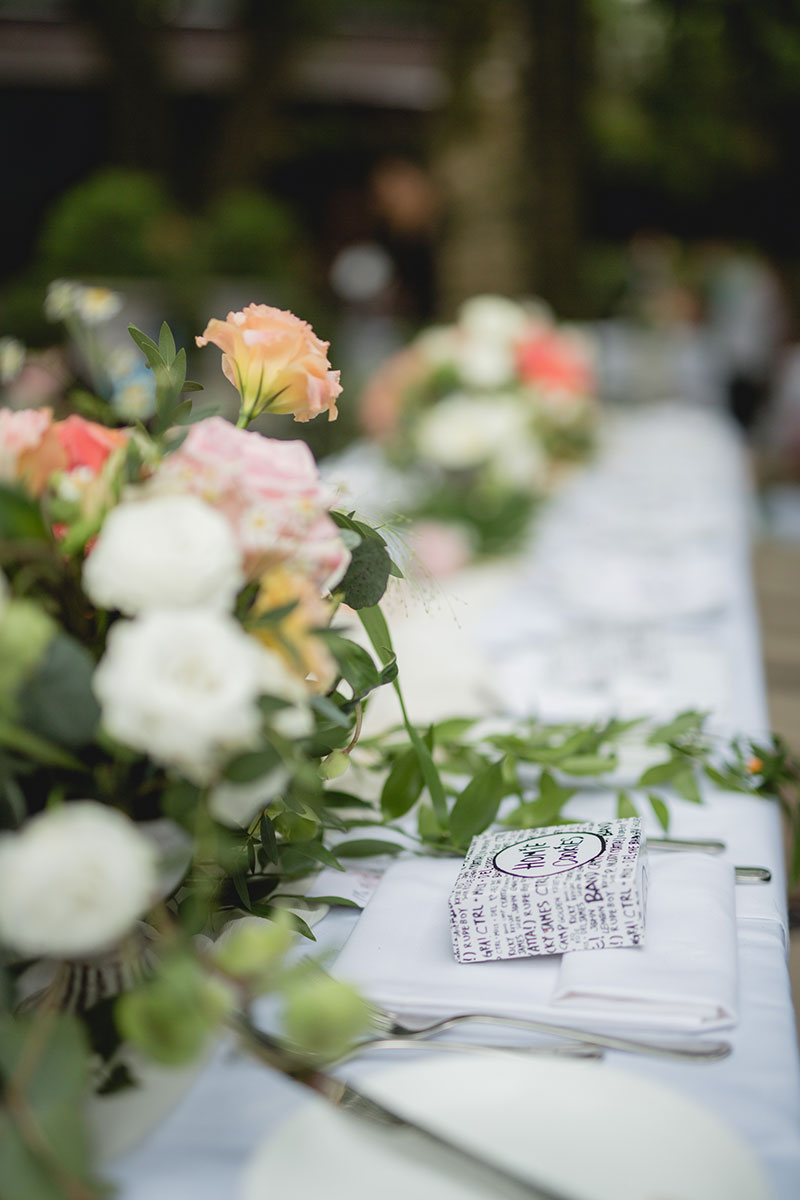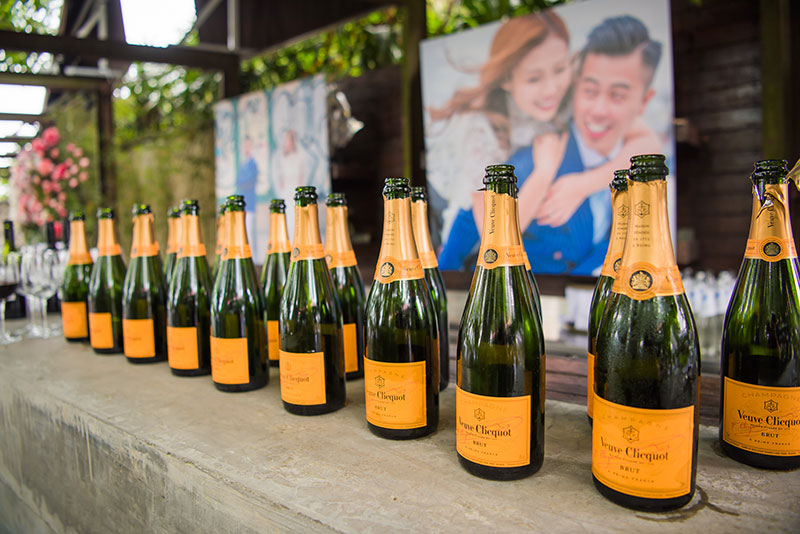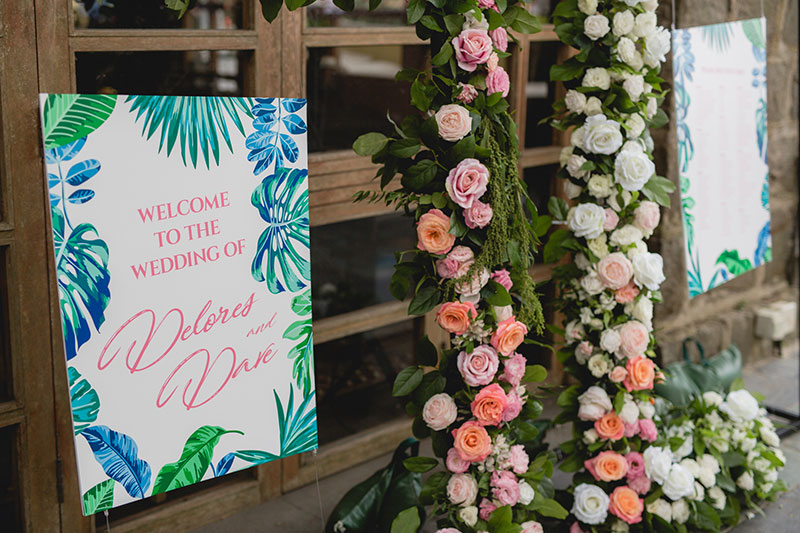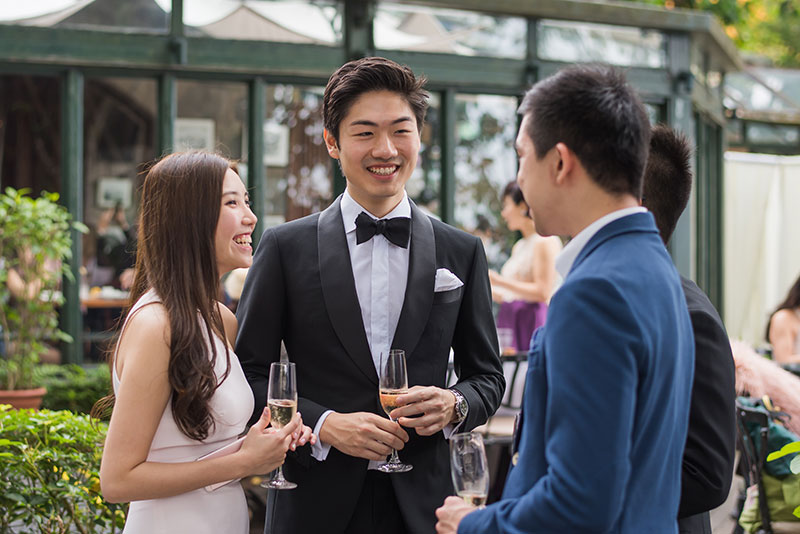 [From: The Beautiful Flowers That Filled Peak Lookout Made This Wedding Extra Elegant / Photos: Daniel Tam]
(9) If you're a fan of Italian food, Jessie and Ivan's after party venue, Assaggio Trattoria Italiana, is worth checking out. Jessie and Ivan made sure they didn't miss out on good food on their wedding day. And while the food is excellent at this restaurant, the brick interiors also lend uniqueness to the celebration. Without a doubt, they enjoyed their delicious wedding feast until the very end.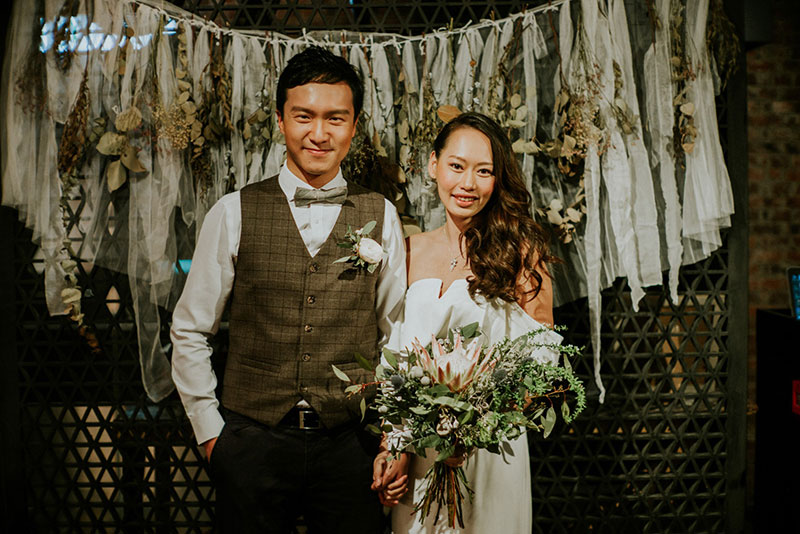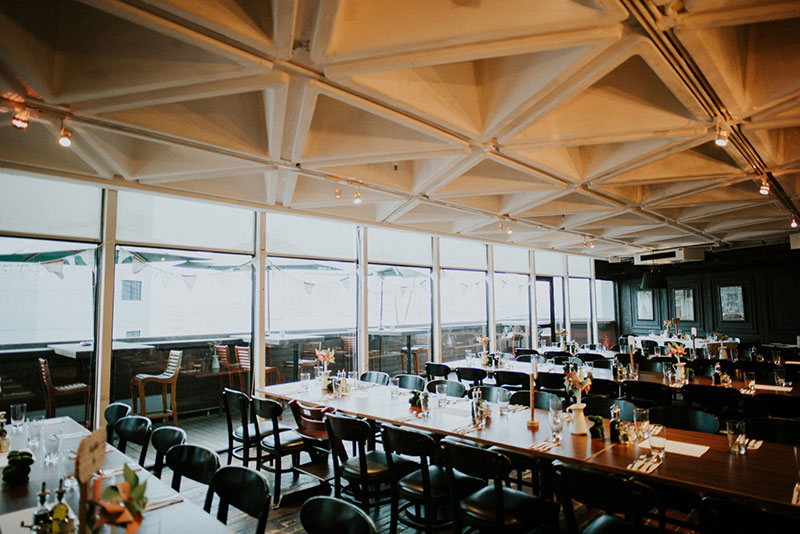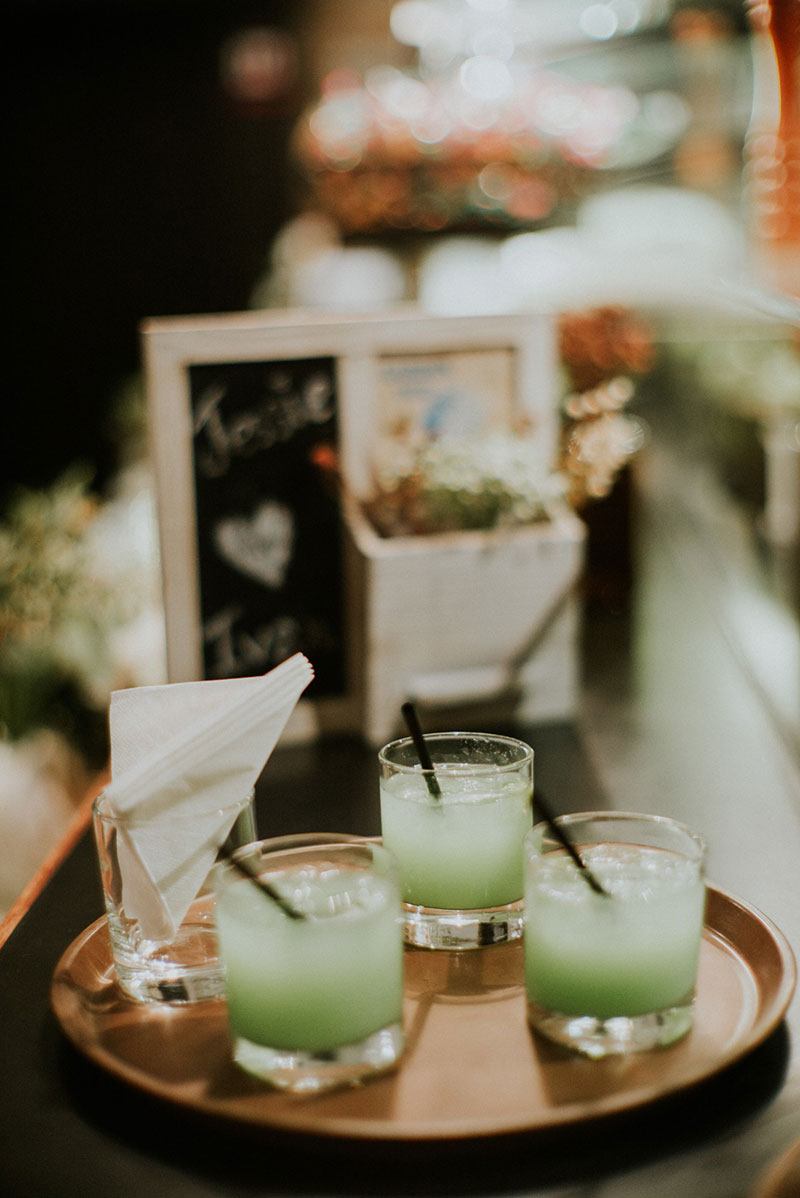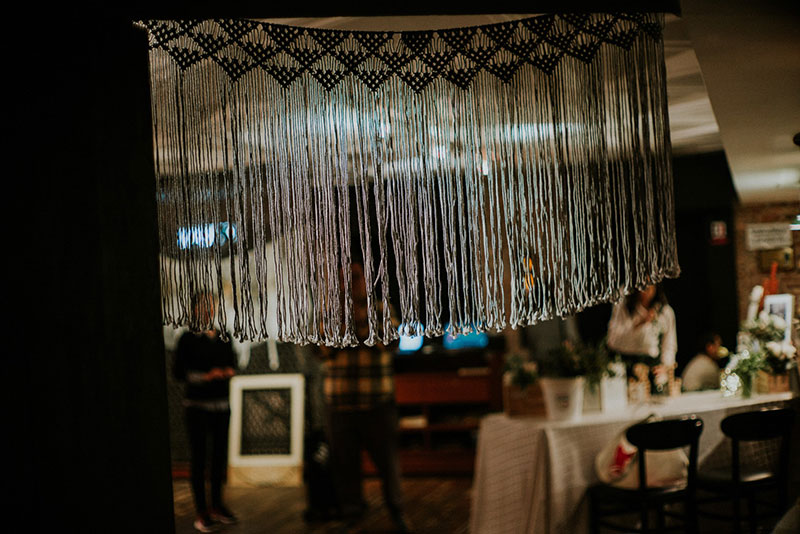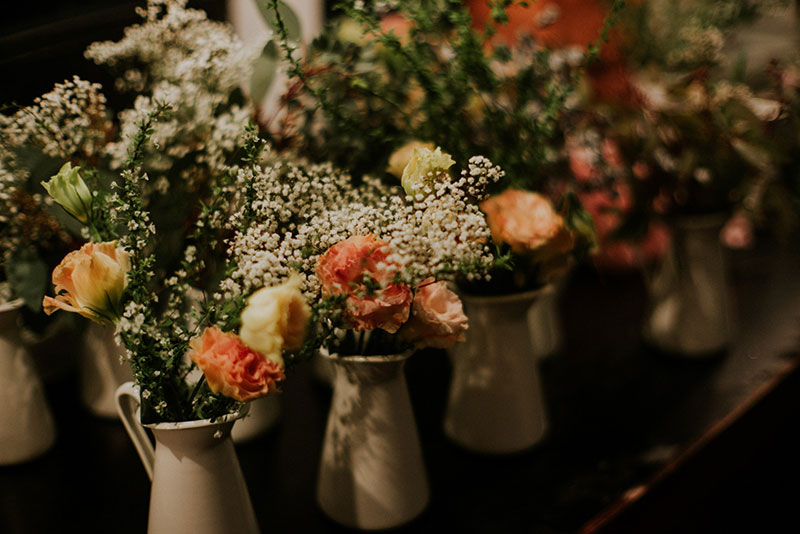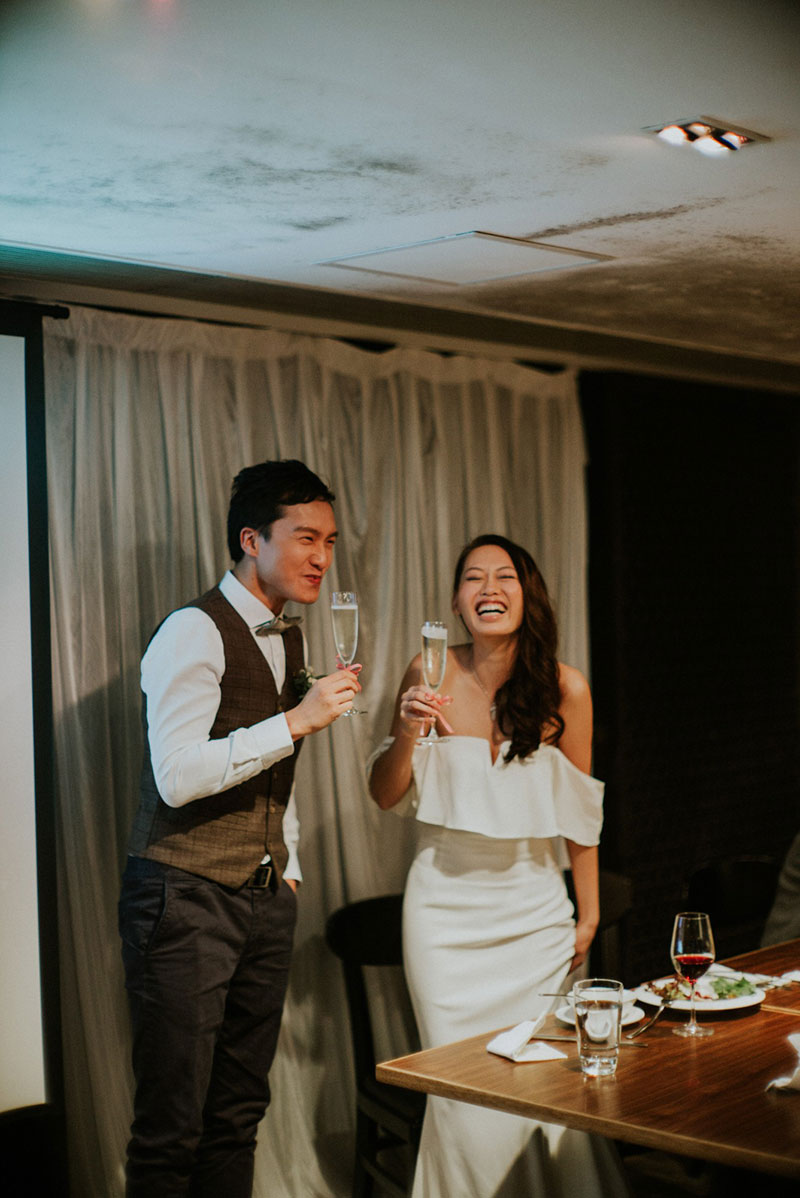 [From: Hotel Wedding with an Intimate Dinner Reception at Assaggio Trattoria Italiana / Photos: Fermat Photography]
(10) A celebration as special as a wedding calls for the best food, do you agree? For Tiffany and Derek, this equates to having quality steak at Wooloomooloo Steakhouse. Apart from providing the couple and their guests with delicious meals, Wooloomooloo Steakhouse gifted the lovers with an extra romantic rooftop spot where they said their "I do's."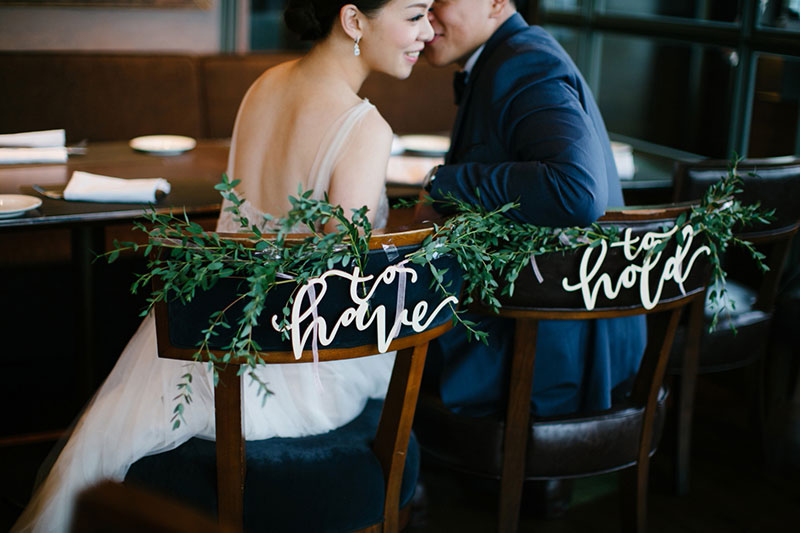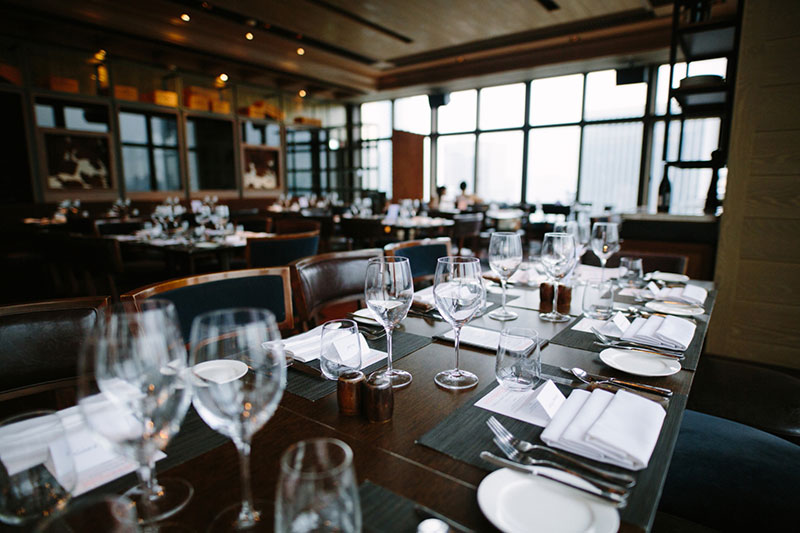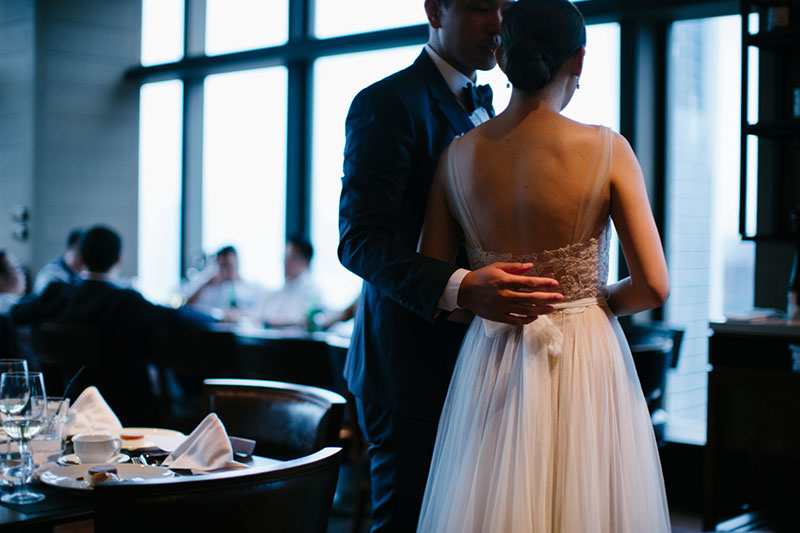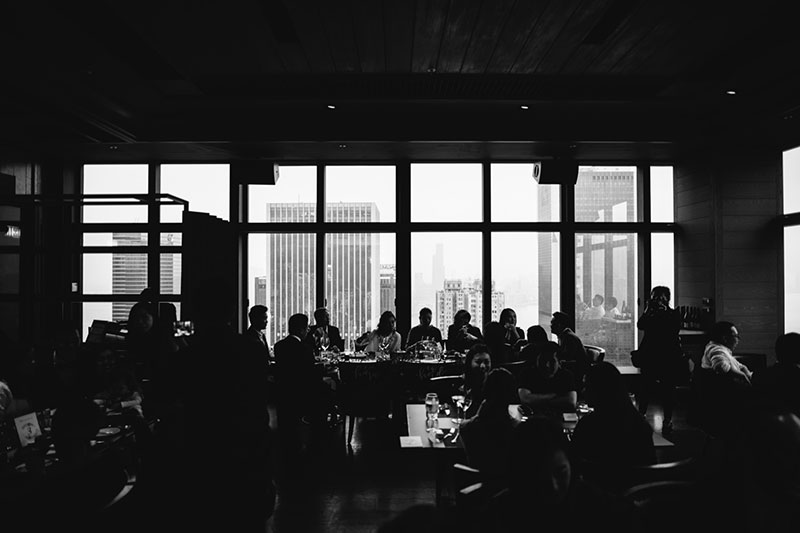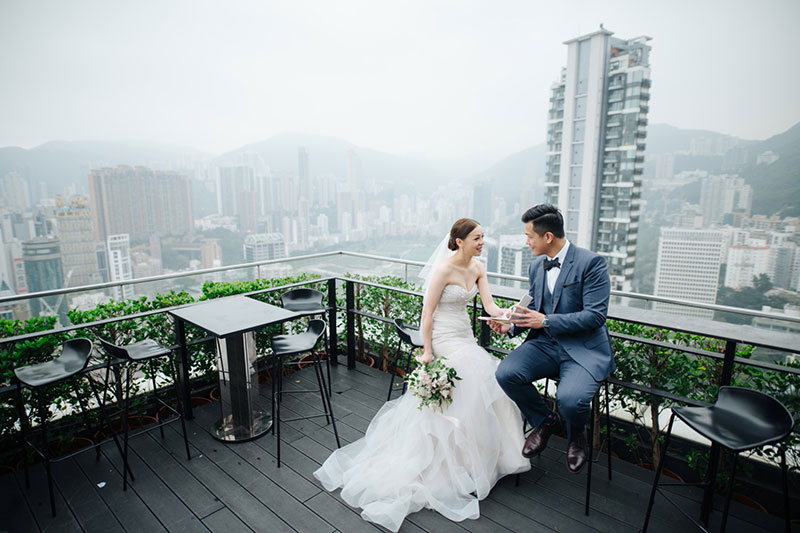 [From: An Intimate Rooftop Wedding at Wooloomooloo / Photos: Feel in the Blank]
(11) With only a handful of guests at their special day, Wendy and Lap Ming easily planned an intimate reception at Cirqle, Ovolo Southside. Going through all their wedding photos will make you realize that the size of a wedding matter not. What really matters is how you make that one day your own. For this couple, a fun night with delicious food and the most precious people in their lives was all they needed.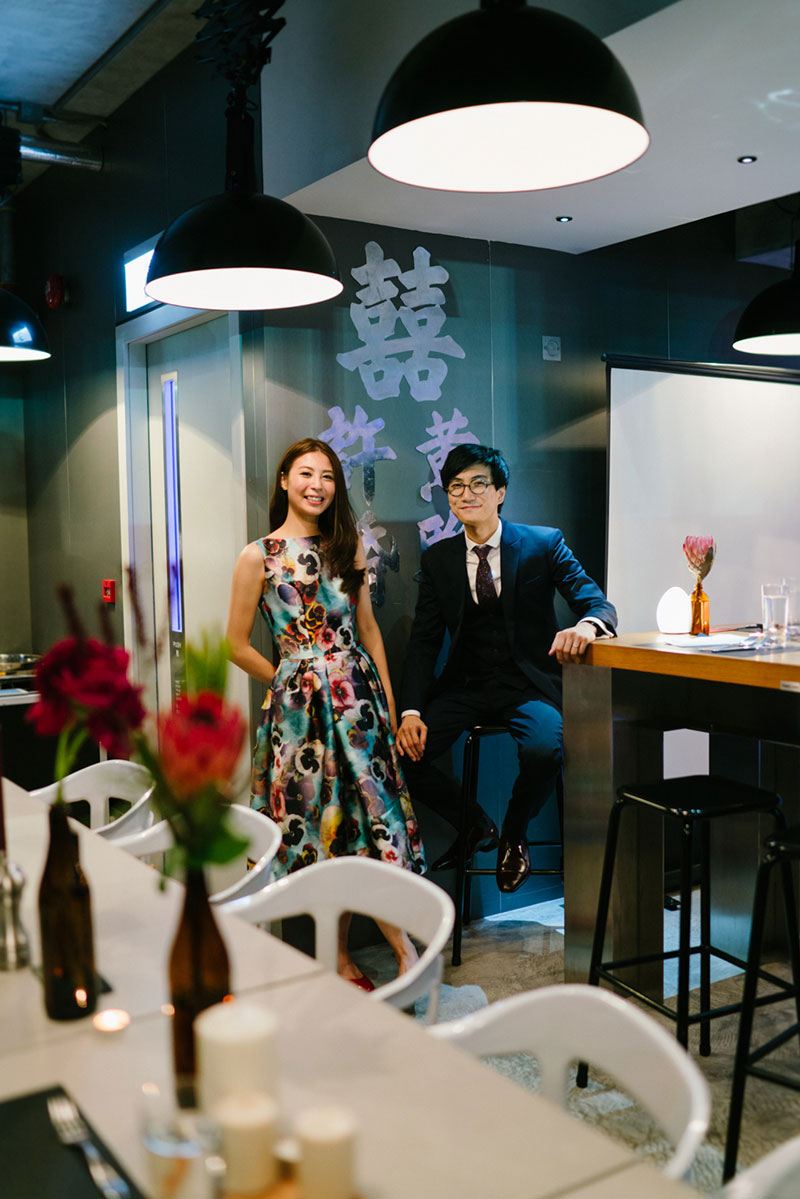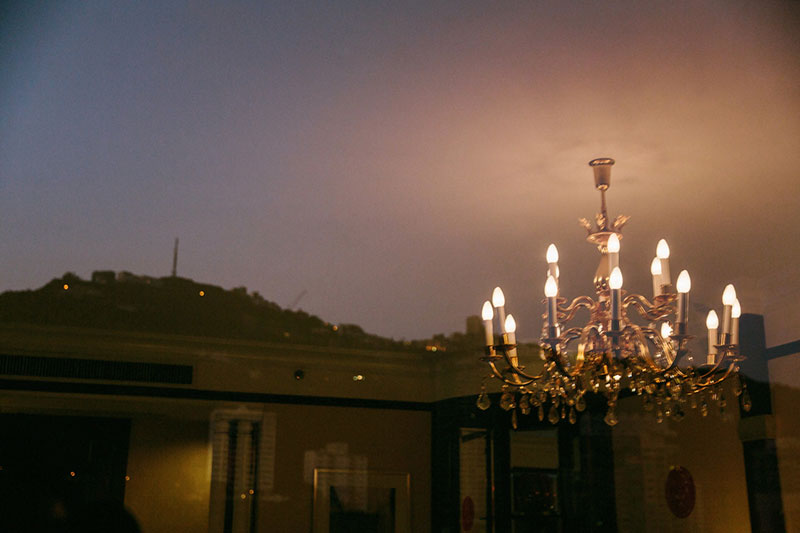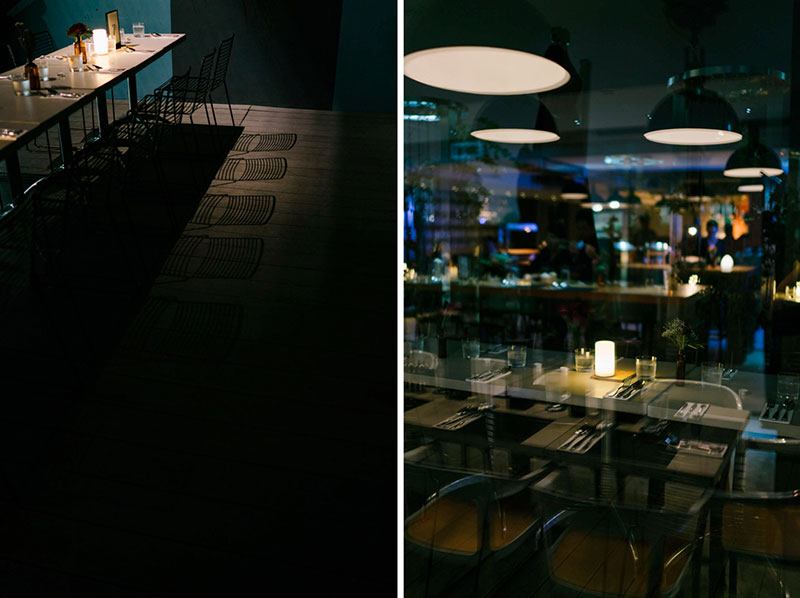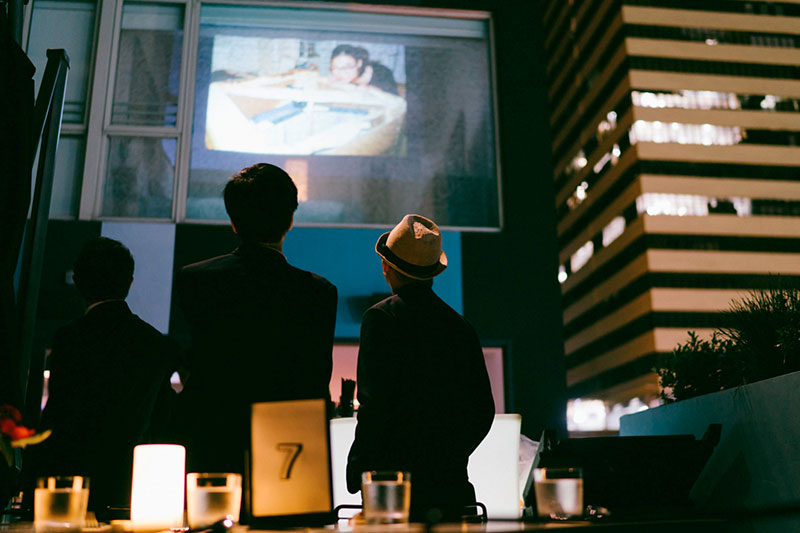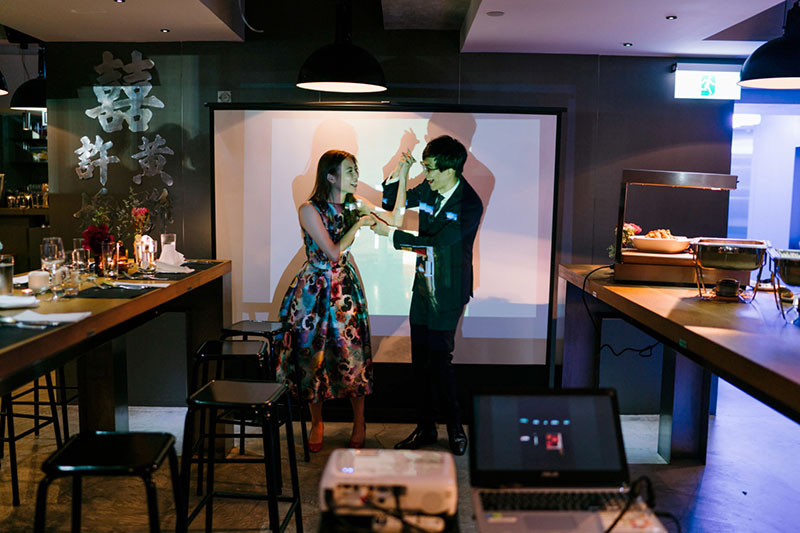 [From: Precious and Few / Photos: Feel In The Blank]
(12) Finally, we can't miss out on Portside Restaurant at Aberdeen Marina Club when we talk about restaurant venues for weddings. Aberdeen Marina Club has an outdoor setting that is ideal for a ceremony, and not far away is the restaurant–guests need not worry about traveling from one place to another. Bianca and Joseph's wedding took place here and as you can see, it was a charming event.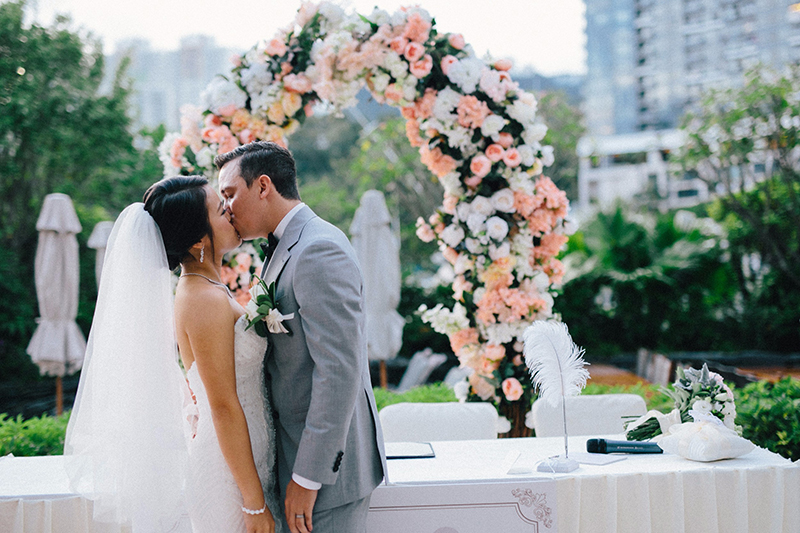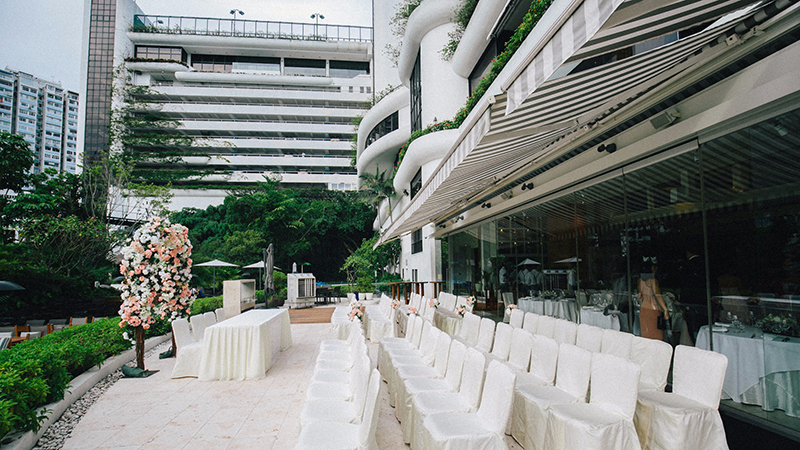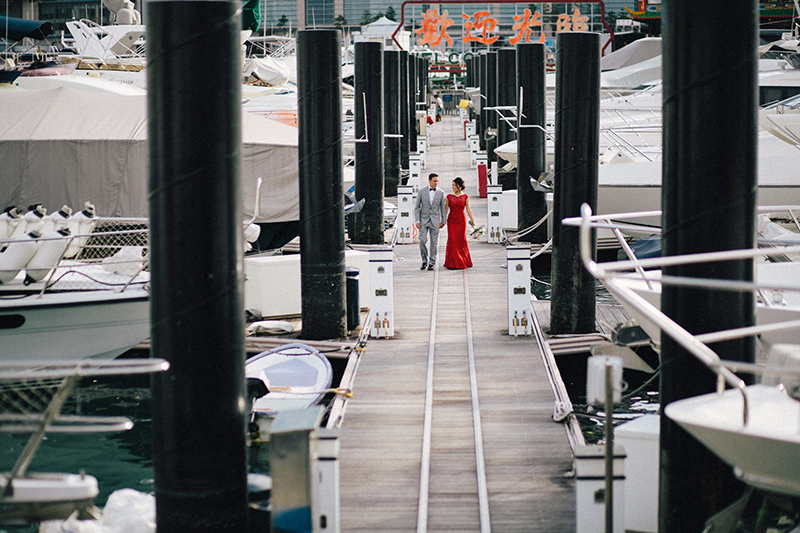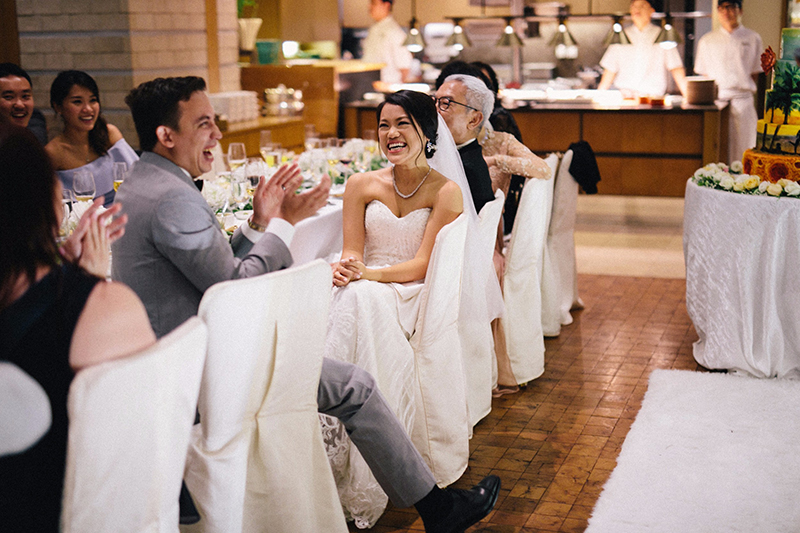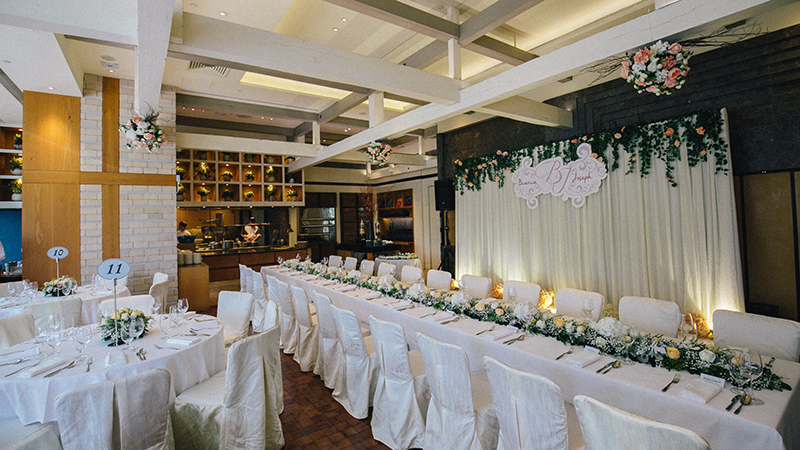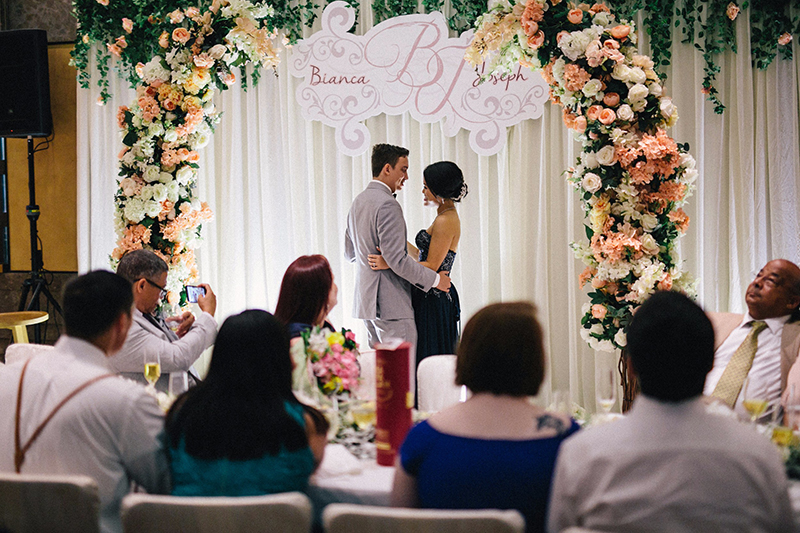 [From: A Delightful Wedding at The Aberdeen Marina Club / Photos: Patrick Photography]