With a variety of options to choose from when getting a suit for that big day, one needs to be discerning and consider many factors before finding that one perfect suit. Bespoke and made-to-measure suit options tend to be used interchangeably, but today you are about to learn that they are not the same. Today, we have put together a brief run down on 'suit terminology' to help you out in your future purchases and the most important suit purchase–your wedding suit! There will be something for every budget, timeframe, and choice. Time to read up and after this, you will be on your way to being a suit connoisseur!
What is a Bespoke Suit?
In simplified terms, a bespoke suit is the most customisable of the lot. Bespoke suits are hand sewn from scratch to fit your desired specifications in terms of patterns, cuts, fabric etc.–the possibilities are endless! Because of this, making such a suit will take some time and you'll need to pay a little more for the detailed service. The process typically begins with a discussion on what ideas you prefer. Once that is done, the tailor with a trained eye will start the endless measurements, taking into account your body shape, so that they can cut a set of bespoke patterns for tailoring. After a couple of fittings and a few months fo alterations to make sure the suit fits like a glove, you will be set and ready to go with a suit designed specifically for you!
[Photo: Ascot Chang]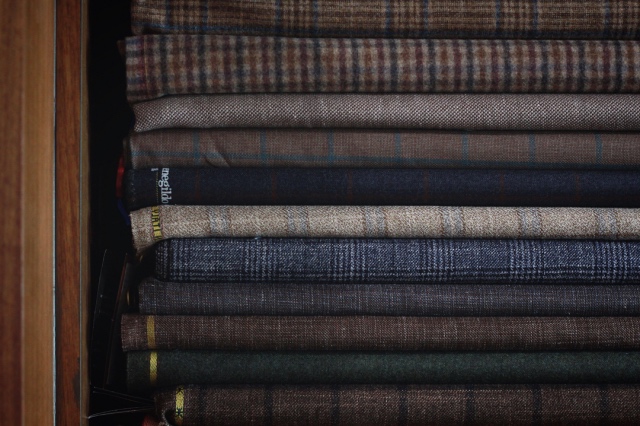 [Photo: Dylan & Son]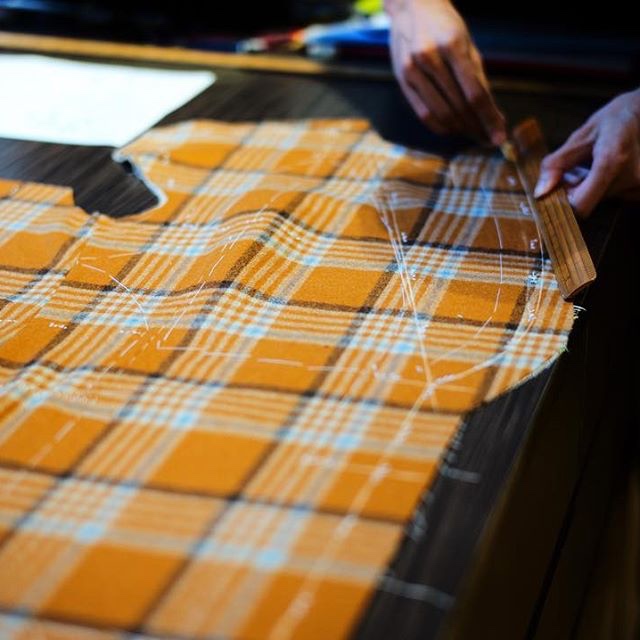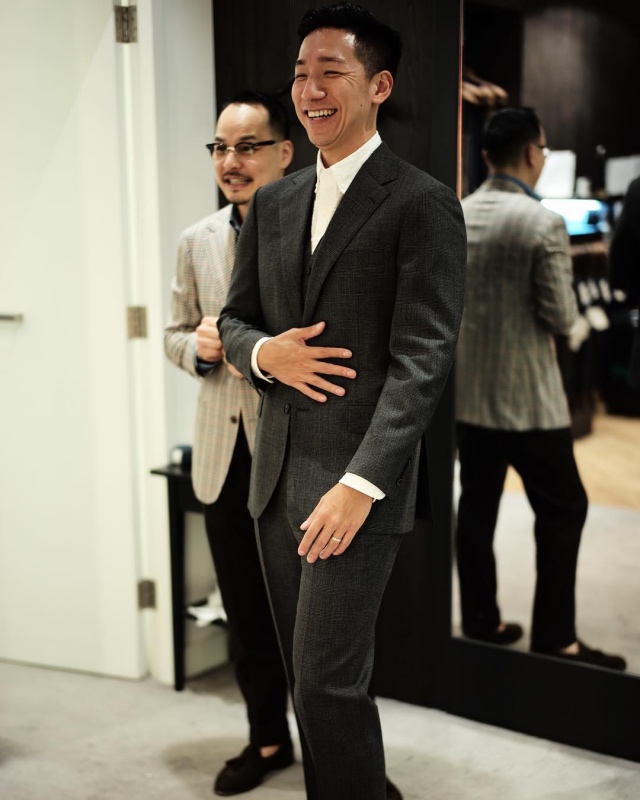 [Photos: WW Chan & Sons Tailor Ltd]
What is a Made-to-Measure Suit?
The made-to-measure suit is like the in between of a bespoke and ready-to-wear suit. You get the best of both worlds with some customisation (think fabric, buttons, trimmings) within a shorter timeframe. The salesman at the store will take some standard measurements and send them off to the factory where the suit is made. A couple of weeks later, the suit, adjusted in your measurements, will be ready for you to pick up.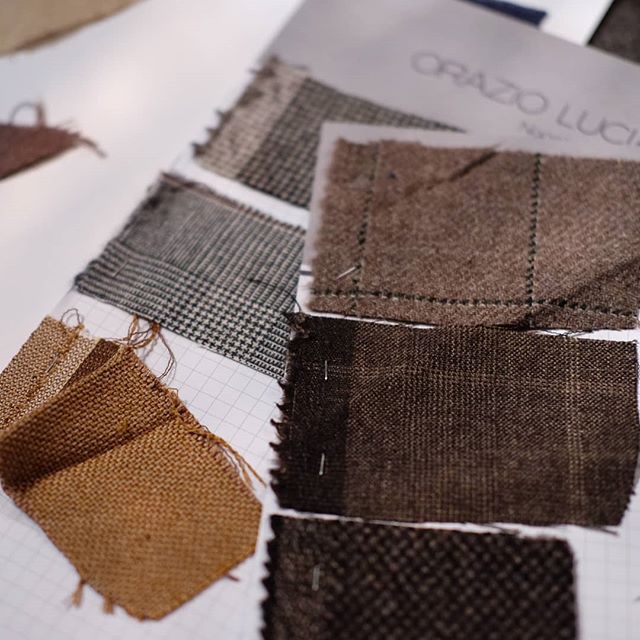 [Photo: The Armoury]
[Photo: Kayjen Dylan]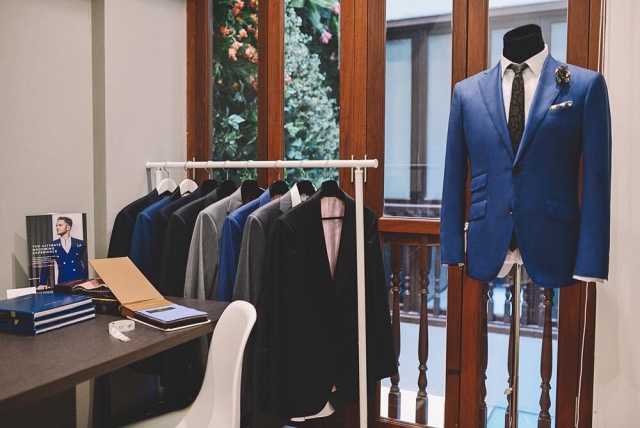 [Photo: Edit Suits Co]
What is a Ready-to-Wear Suit?
The ready-to-wear suit is bought off the rack and mass produced by the designer. With various sizes and options, as long as the suit fits, you can buy it off the rack immediately without waiting. Being mass produced also means that the cost of a ready-to-wear suit is affordable. There is a drawback on the fit though. For example, in some cases, the sleeve or pants fit, whereas other areas may appear slightly loose or ill fitting. But if you find the perfect fit off the rack, great!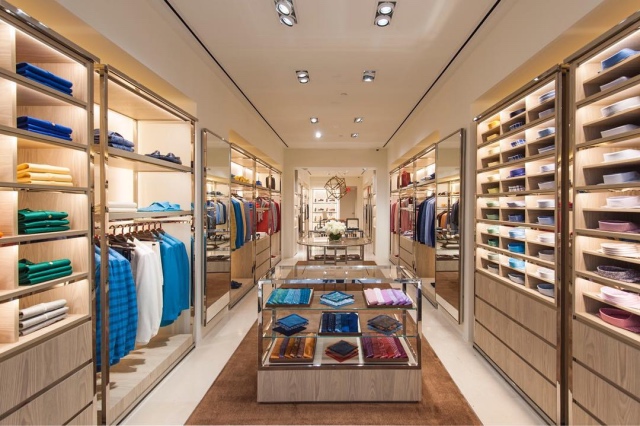 [Photo: Kiton]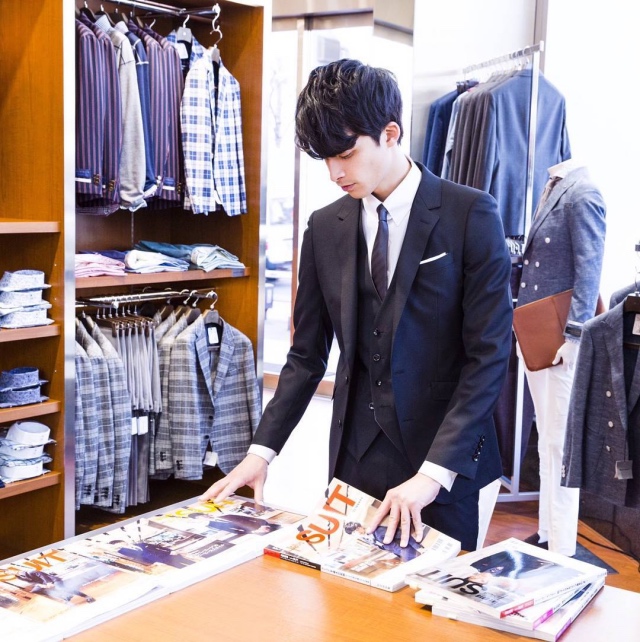 [Photo: Suit Select]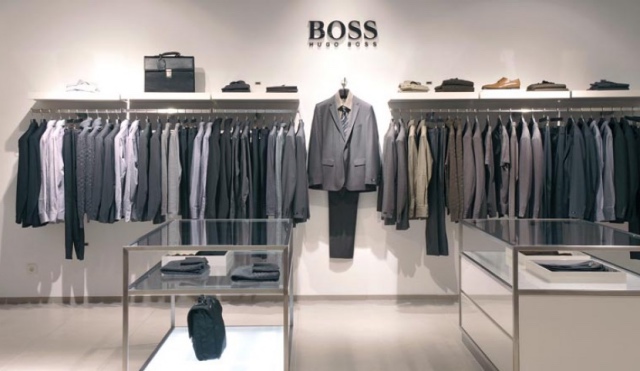 [Photo: Münch+Münch]
So, How Do You Decide on Which Suit Option?
Three main factors will help you to decide on which will be the right suit for you–time, money and customization. If you have extra cash to spare, are willing to wait, and want to enjoy endless possibilities, the bespoke suit is for you. If you want some customization without spending too much time or money, go with a made-to-measure suit. And lastly, for those who cannot wait at all and need it instantly, a ready-to-wear suit will suit you just right. We know it will be a tough choice with so many options. Just like the brides when they know when they've found the right dress, we're sure you'll find yours too. Good luck finding the perfect suit!