If you're starting to feel a little nervous about your nearing wedding, don't worry, that's normal! Most, if not all, brides go through same thing. But how can you let go of the wedding jitters and feel more calm on your wedding day? We have the answers right here! Try these 8 simple ways to feel more relaxed on your wedding day. Hopefully, you can have a worry-free day and you can enjoy every minute of your celebration.
(1) Consider a venue where you can stay over.
The less traveling, the better. If you choose a venue where you can sleep over and stay at for your morning preparations and even for the ceremony, this will save time and stress because you won't need to move from one place to another. You also won't need to think about the things you need to bring here and there.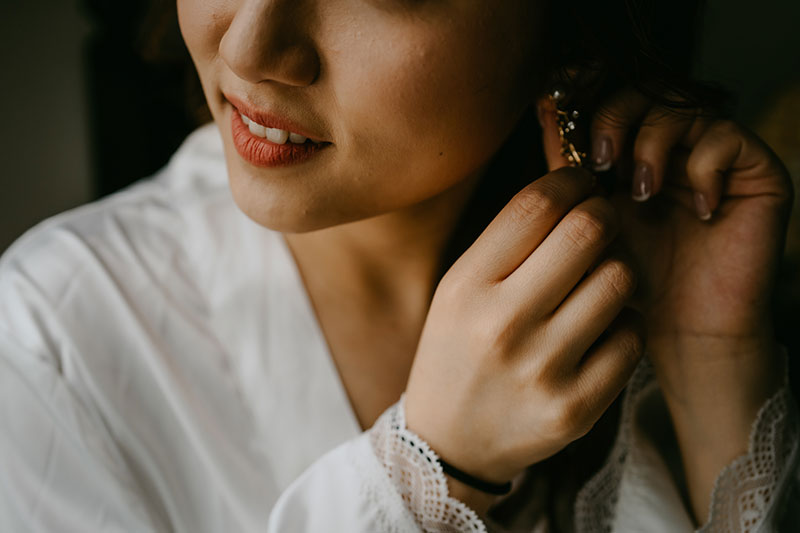 [From: This Couple Tied The Knot in a Romantic Garden Wedding at The Pavillion / Photo: Lovememo Studio]
(2) Go to bed early.
Having a good night's sleep will boost your mood and energy on your wedding day. That said, sleep early and clock in eight hours of sleep so you wake up feeling extra fresh on your wedding day.
[From: A Serene Garden Wedding with a Peach and Cream Color Palette / Photo: 123cheese Production]
(3) Treat yourself to a healthy breakfast.
No matter what, don't skip breakfast! In fact, you should allot enough time for you to eat a healthy breakfast. The day-long festivities will require a ton of energy from you, so aside from good sleep, you need to eat well, too.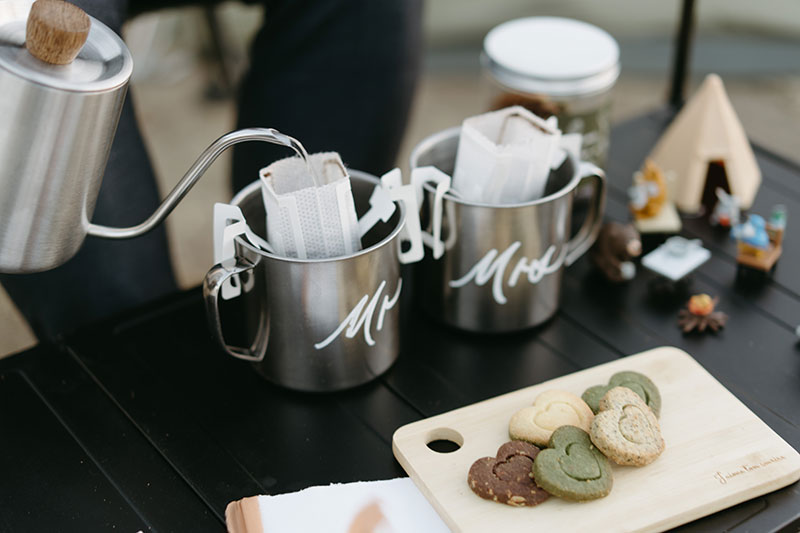 [From: A Breathtaking Elopement On Top of a Mountain / Photo: Kitography]
(4) Fill the room with calming scents.
Do not underestimate the power of an essential oil diffuser or a scented candle. Calming scents can help keep the wedding jitters away and make you feel more relaxed as you start getting ready.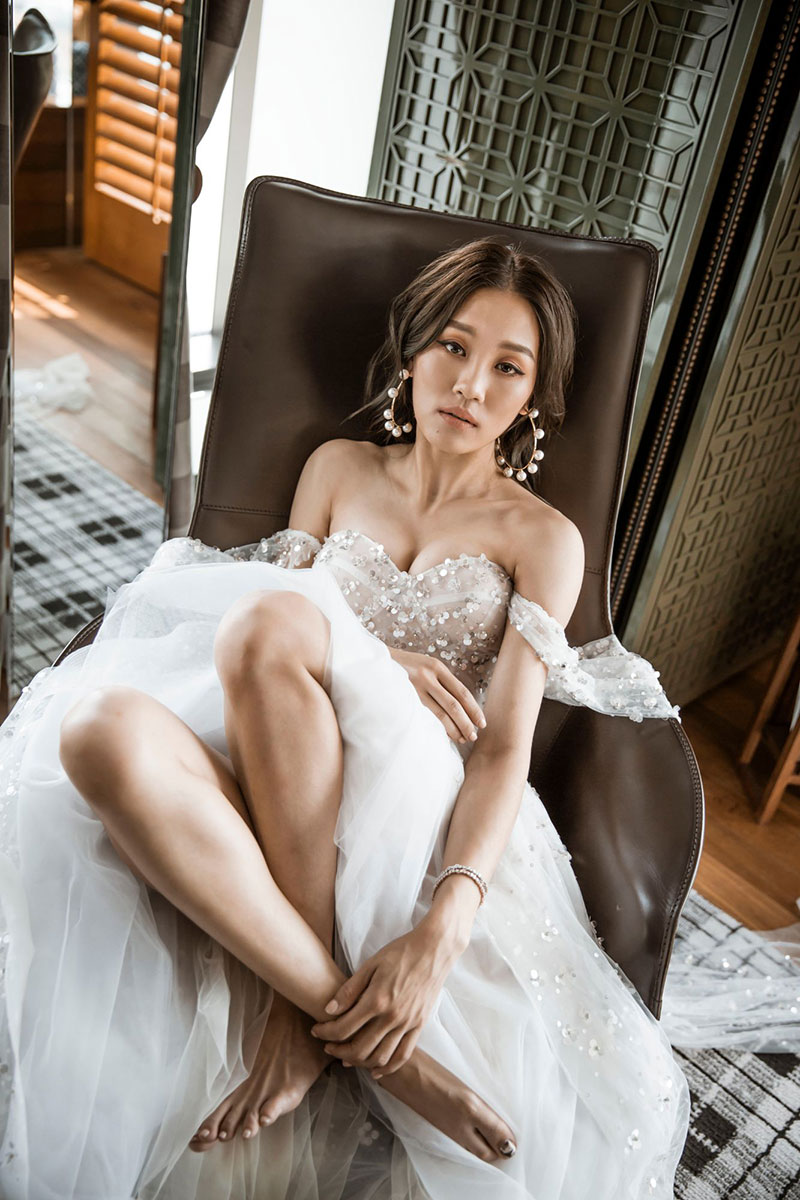 [From: A Sultry Styled Shoot at Rosewood Hotel / Photo: White Corner]
(5) Play your favorite music.
What's your go-to playlist every time you want to boost your mood? Keep that same playlist on while you're getting ready and when you're waiting for the next activity so you keep your spirits up all day.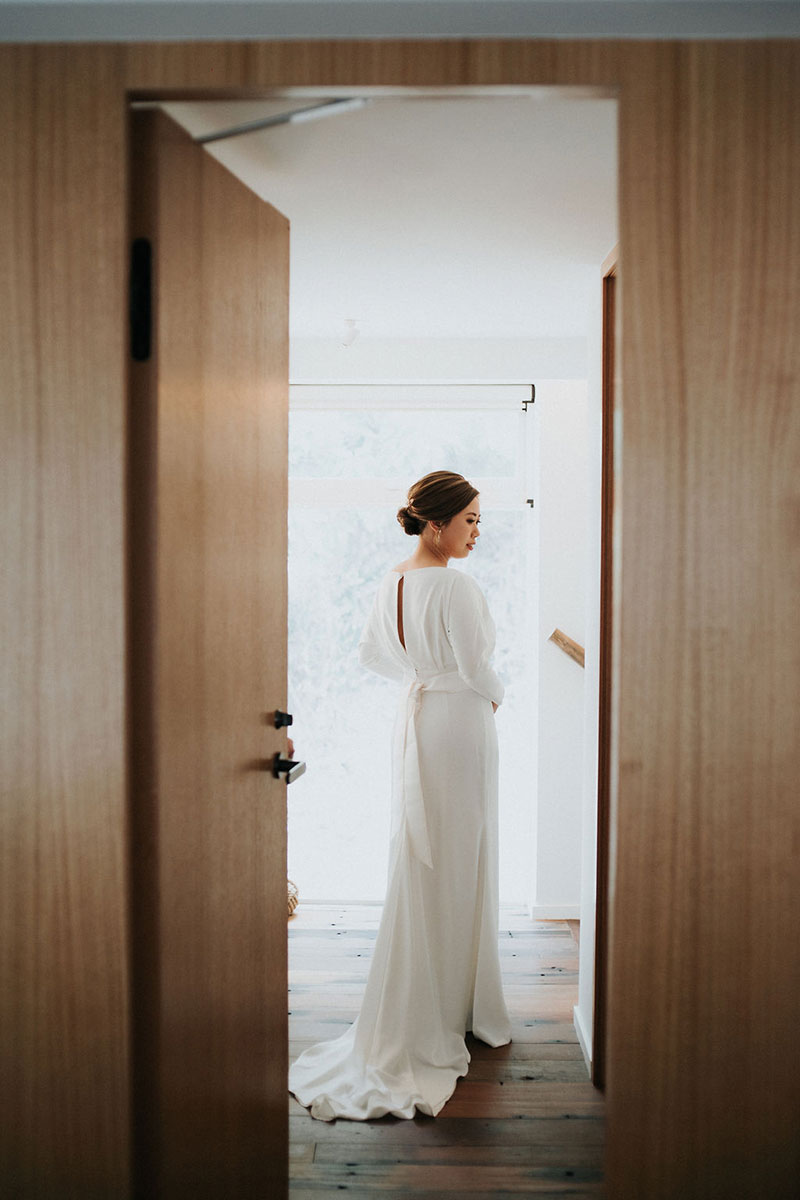 [From: In This All-white Wedding, The Bride and Groom Had Their First Look on a Ledge Overlooking the Sea / Photo: Aupho Wedding]
(6) Pamper yourself.
When you wake up, go ahead and pamper yourself by taking a nice long bath, complete with rose petals, bath bubbles, and whatever else you want! A little pampering is the best way to start your most special day.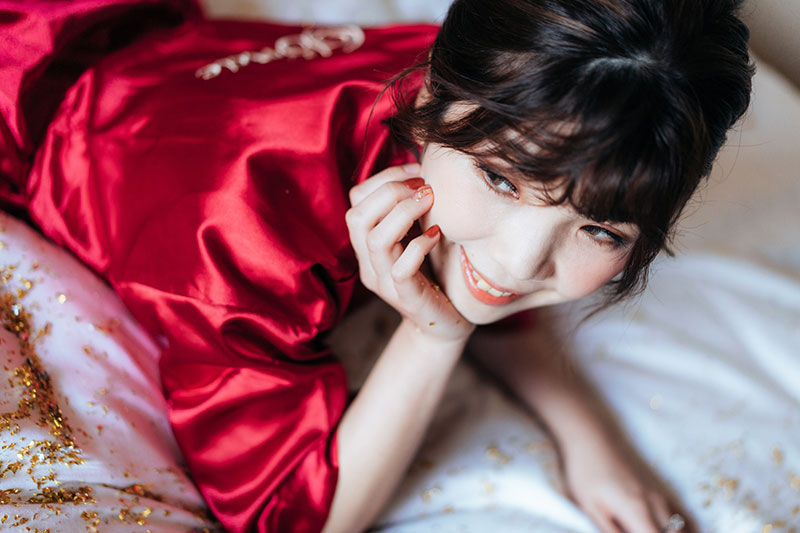 [From: This Couple's Carefree Garden Wedding Had Less Than 20 Guests Present / Photo: Kel Li Art Gallery]
(7) Don't rush.
When you plan your wedding day schedule, make sure you allot enough time for all the things you want to do. This way, you can enjoy every moment–you're not rushing from one thing to another. If you have enough time, you can enjoy your day more.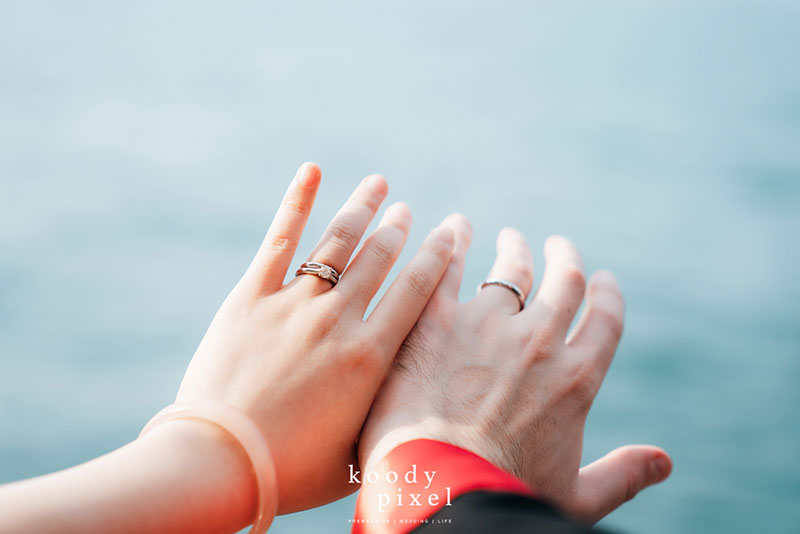 [From: A Traditional City Hall Wedding Followed by a Shoot Along The Streets of Hong Kong / Photo: Koody Pixel]
(8) Be present.
Consciously try to be more present so you can enjoy every single moment of your wedding day. As much as possible, take in everything that happens from beginning to end. Leave all your concerns to your entourage, family, and wedding coordinator. Focus all your energy on the day and the man you are about to marry.
In summary, you can release all the wedding tension by making sure you stimulate your mind and body with calming activities from the night before your wedding, up until the day. That's it!