The internet is an endless source of information for the modern couple. This can be fantastic as one can get a whole load of ideas without having to take a step out of their home. At the same time, it can be overwhelming and unnerving for the newly engaged. Just choosing a photographer alone can be a challenge in itself! Spreadsheets can be useful to compare and contrast prices but ultimately, some things need that personal human touch–like how comfortable you are with your photographer, or whether that dream gown is as perfect as you imagined in reality. This is why bridal fairs are here to the rescue! They help to consolidate some of the very best in the industry. Brands and vendors display their work so you can easily browse through and analyze which brands suit your budget and taste. Do note that it can get really crowded as everyone wants to snag that super deal just like you and I. As with any task on your wedding checklist, here are some tips and tricks on how to conquer that next bridal fair and make the most of your trip. Follow our advice and you'll be on your way to acing bridal fairs like a pro!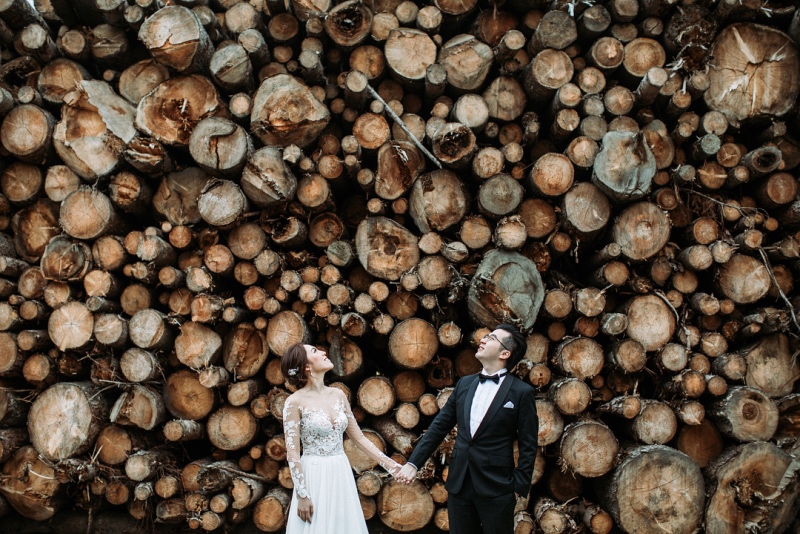 [Photo: Mary Ann Art & Photography]
Do Your Homework Together
Before heading down to that showcase or fair, don't do yourself a disservice and go unprepared. You can easliy get overwhelmed with information overload, the crowd, all the display elements, and number of vendors at the event. Sit down together with your other half and pick out some themes that both of you like, narrow down some vendors after checking their websites and social media sites, and survey which of your choices fall within your budget. This way, you will be able to focus on your initial choices at the fair and it will not be as exhausting!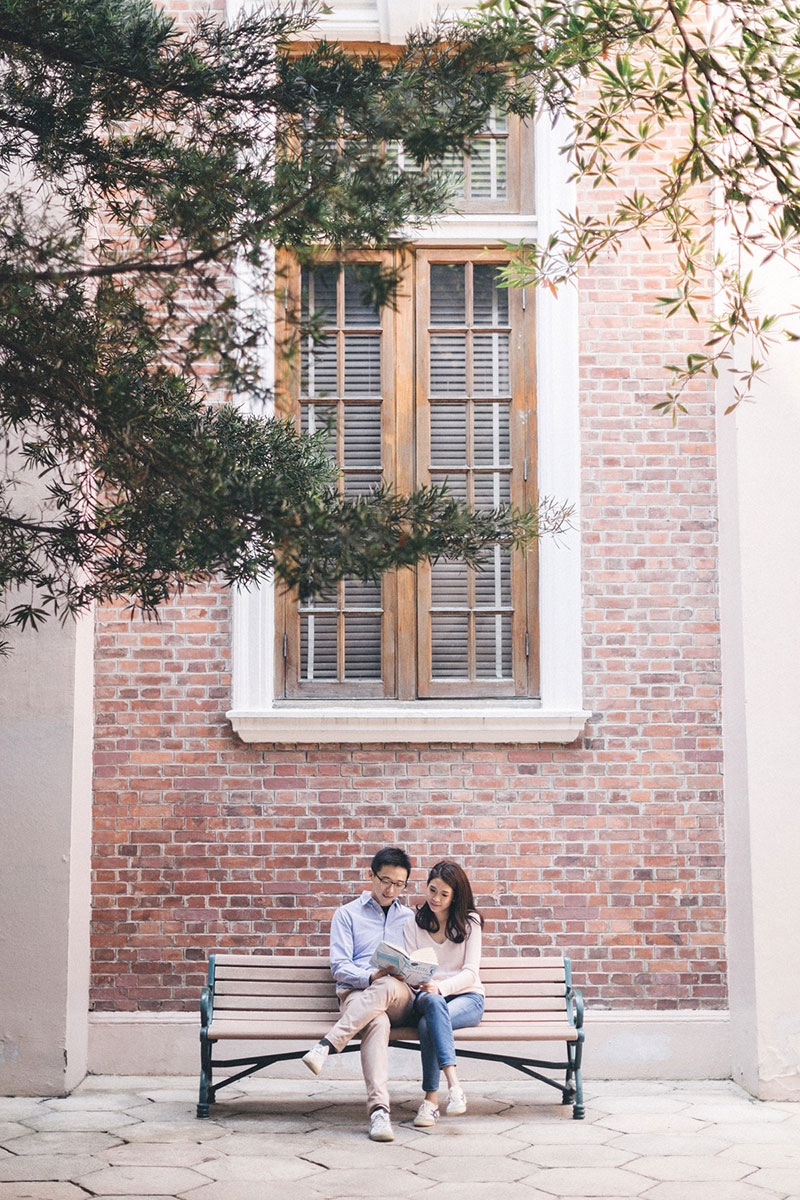 [From: Sweet Engagement Shoot in Shek O and the University of Hong Kong / Photo: History Studio]
Make a Checklist of Questions
After you have sorted out your desired theme and rough budget, it's good to make a list of potential questions you want to ask various vendors. For example, you might want to ask, what are the recommended number of hours for actual day wedding photography, does the the gown comes with a veil, how many makeup trials you are entitled to, or what flowers are in season during the wedding, etc. This will help you tremendously when it comes down to picking your ideal package or vendor at the end of the day.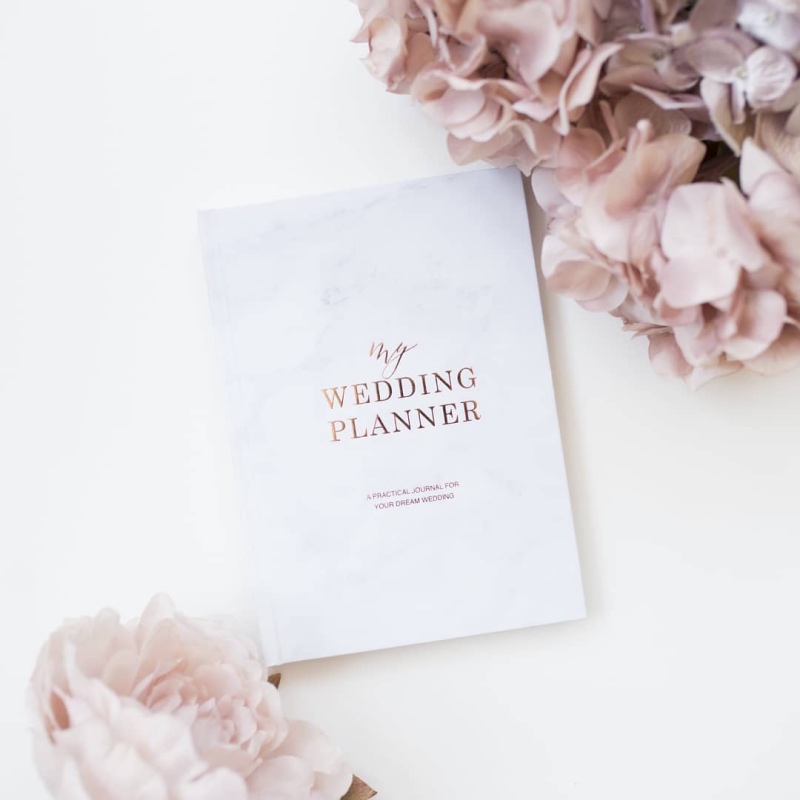 [Photo: Blush and Gold]
Be the Early Bird That Catches the Worm
It's never too early to start wedding planning. Once you have decided on the date, start scheduling bridal fair window shopping dates in your calendars. If you already have particular vendors in mind, they may get booked up quickly on auspicious dates during wedding season. That being said, it's good to have a few dates in mind as a backup plan, just in case!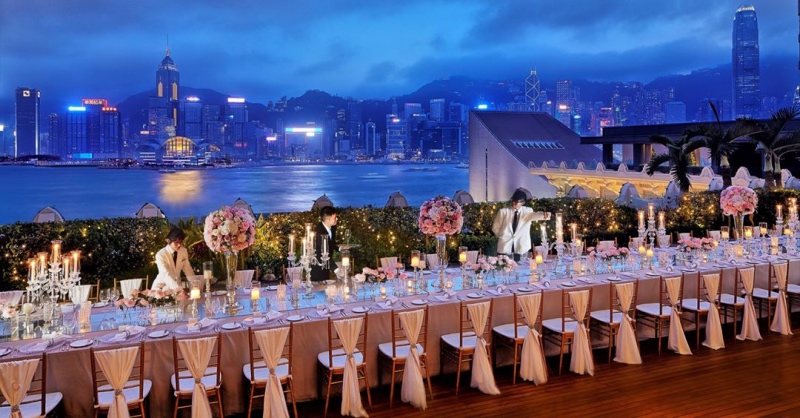 [Photo: The Peninsula]
Visit More Than One Bridal Fair
Bridal fairs occur throughout the year, ranging from hotel bridal shows, to expo fairs, or even indie vendor showcases. The best part is that different fairs will allow you to view different vendors and their work. This way, you will get to see a variety of themes that will suit your Pinterest board. Visiting more than one will open up your options and yes, you will be spoilt for choice!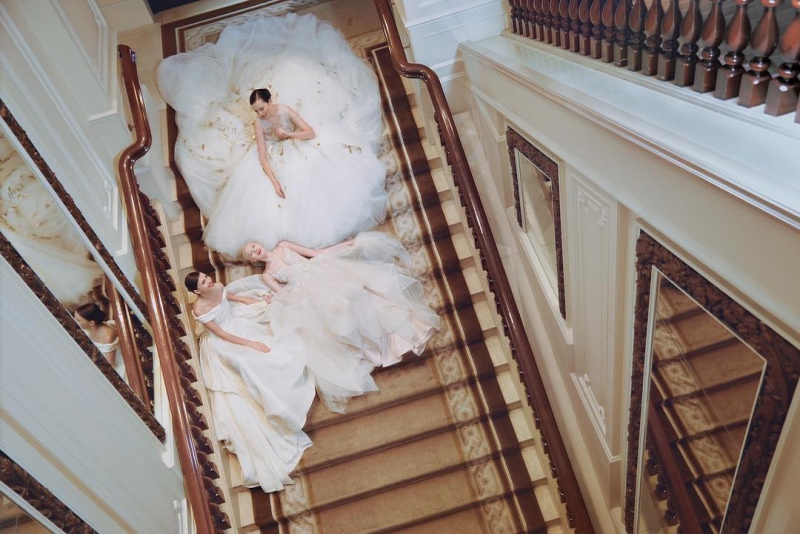 [Photo: Spark Photography]
[Photo: Island Shangri-La]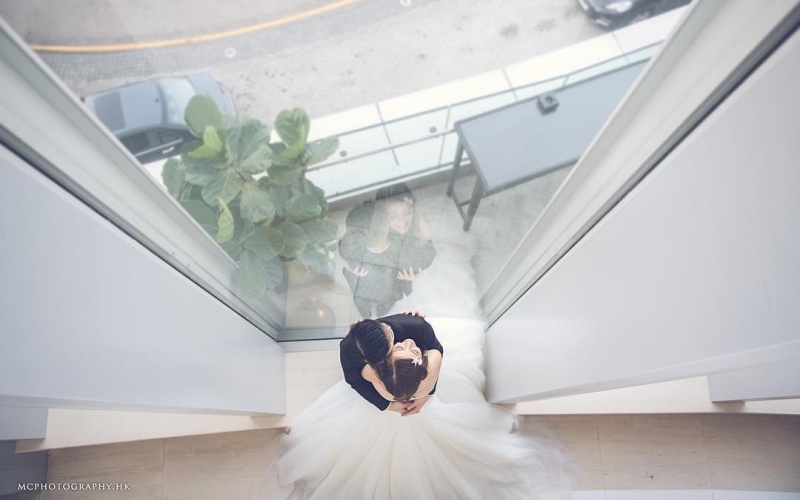 [Photo: MC Photography]
Dress Comfortably and Eat Well
Bridal fairs usually occur over the weekends, and that will mean the crowd will be out in full force. Remember, a grouchy and hungry man/woman makes him or her 'hangry'. So make sure you feed yourselves and most importantly, dress comfortably! This way, you will be able to make better decisions for the big day!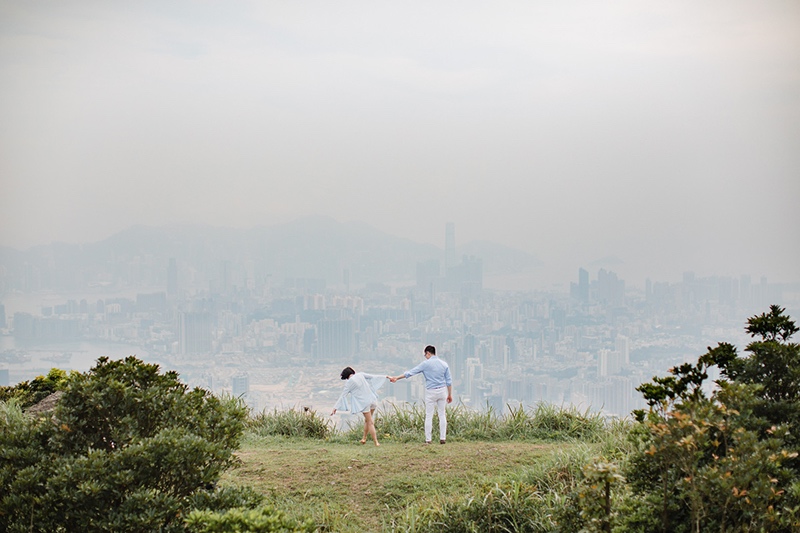 [From: A Charming Engagement Shoot Around Hongkong / Photo: Jamie Ousby Photography]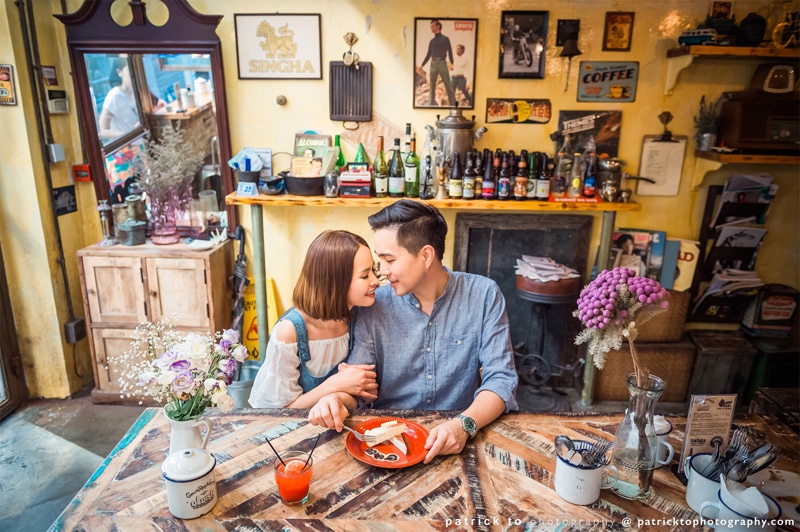 [From: A Fun and Casual Engagement Shoot in a Quaint Restaurant / Photo: Patrick To Photography]
Don't Rush Into Making Decisions
We all know that deals and discounts at bridal fairs can be extremely attractive especially when everything adds up. Make sure you read all the fine print and details, ask all the questions you can and weigh your options. Don't be too quick to sign that contract just because it has an attractive price point. This leads us to our next tip, continue to read on!
[Photo: The Langham]
Do On-the-spot or Post Bridal Fair Research
After speaking to vendors at the bridal fair (which can give you a rough idea on whether you're likely to go ahead and sign on the dotted line), there's just one last step. Do a quick search on blogs, forums or ask friends for their feedback and reviews. Bridal fairs are usually held over weekends so you will have a day or two to think this through. Remember to ask vendors for their portfolio as what you see at bridal fairs could be limited!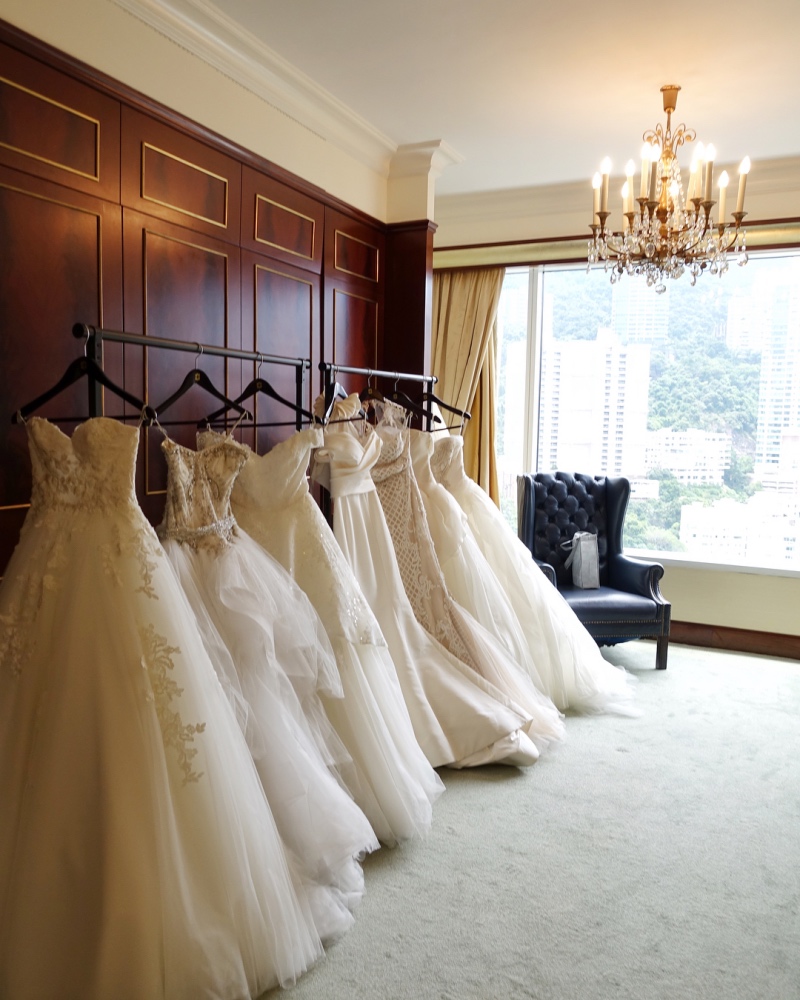 [Photo: Island Shangri-La]
Enquire About Credit Card Promotions or Membership Points
Bridal fairs, especially hotel showcases often have tie ups with credit card companies. Ask if they have any deals with a credit card you may have. Even if they don't, do your research to see which credit card will give you the best deals to exchange points for perhaps that honeymoon trip! Some hotels offer a membership programme where you can clock points in exchange for free nights at their hotel in future.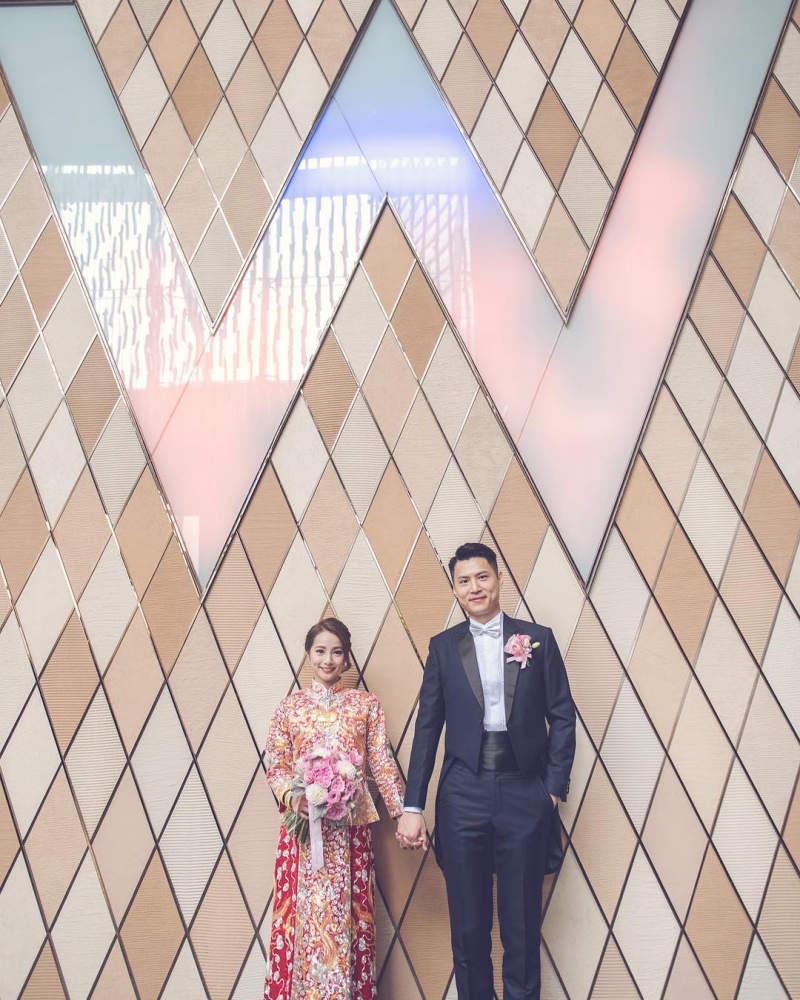 [Venue: W Hong Kong / Photo: MC Photography]
Ask Vendors For Reccommendations
Those in the industry may have other vendors they would recommend to like minded clients. Sometimes, vendors may have tie ups with other vendors to offer discounts if you engage them together. There's always no harm asking them for recommendations and checking their recommendations right there and then at the fair.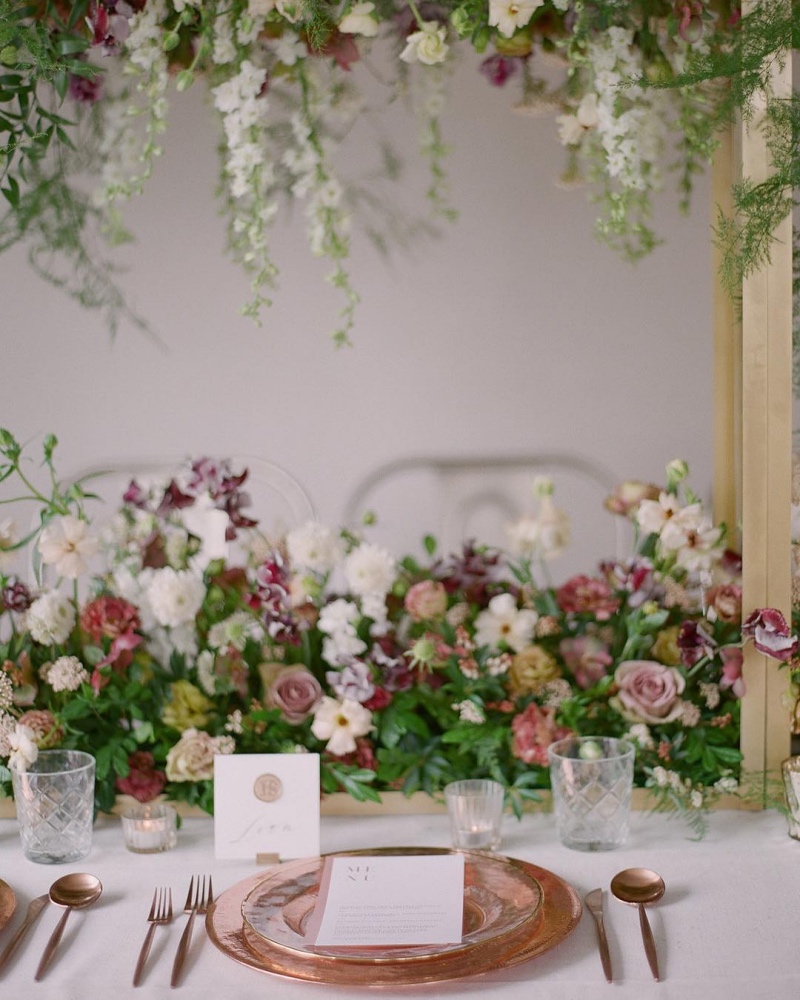 [Floristry: Myrtle et Olive and JF Floral Couture]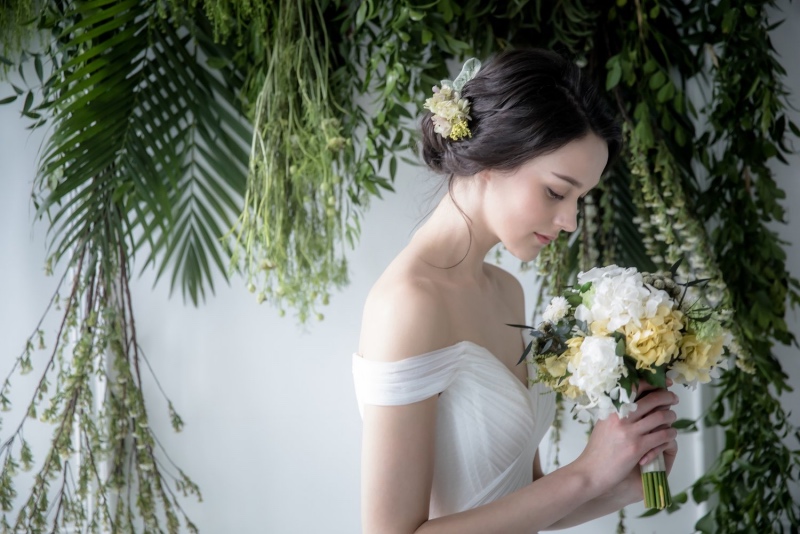 [Photo: Noel Chu Atelier]
[From: Blooming Bridal Beauties / Photo: Binc Photography]