To all couples who are pet lovers and fur parents, you must be wondering how you can make your pet a part of your wedding day. Aside from being surrounded by friends and family, it would definitely mean so much more if your pet was celebrating with you too. So today, we listed out some ideas on how you can ensure your fur baby is with you on your special day. Let's get to it now.
(1) Include your pet at the proposal.
Popping the question soon? If you're planning a proposal this moment, don't leave your fur baby out! Have your pet with you when you ask your girl to be your wife!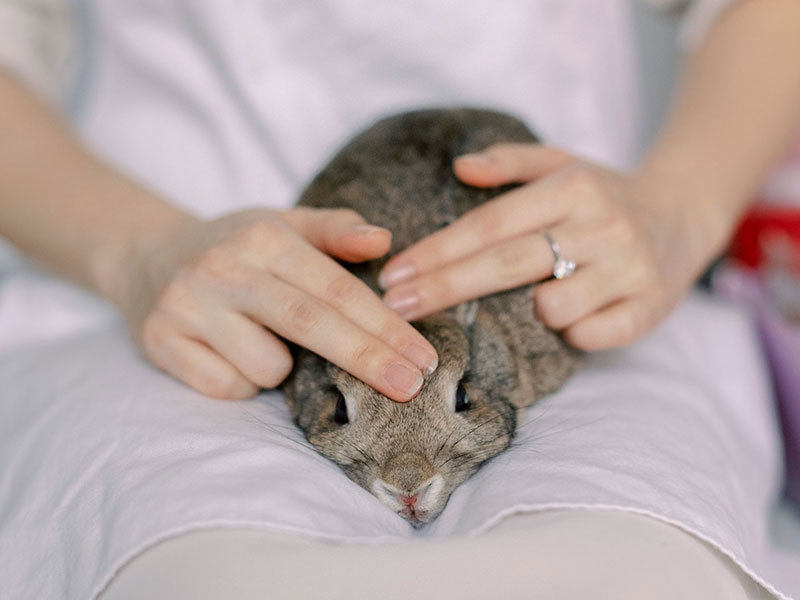 [From: This Couple's Pet Rabbit Brought Cuteness to All Their Pre-wedding Photos / Photos: Nikkiloveu]
(2) Have your pet announce your wedding date.
We love this idea! If you have a gathering soon and plan to announce your wedding date to friends and family, how about letting your pet come in with a save-the-date signage. Or for couples who are sending physical or digital save-the-date cards, add a photo with your pet.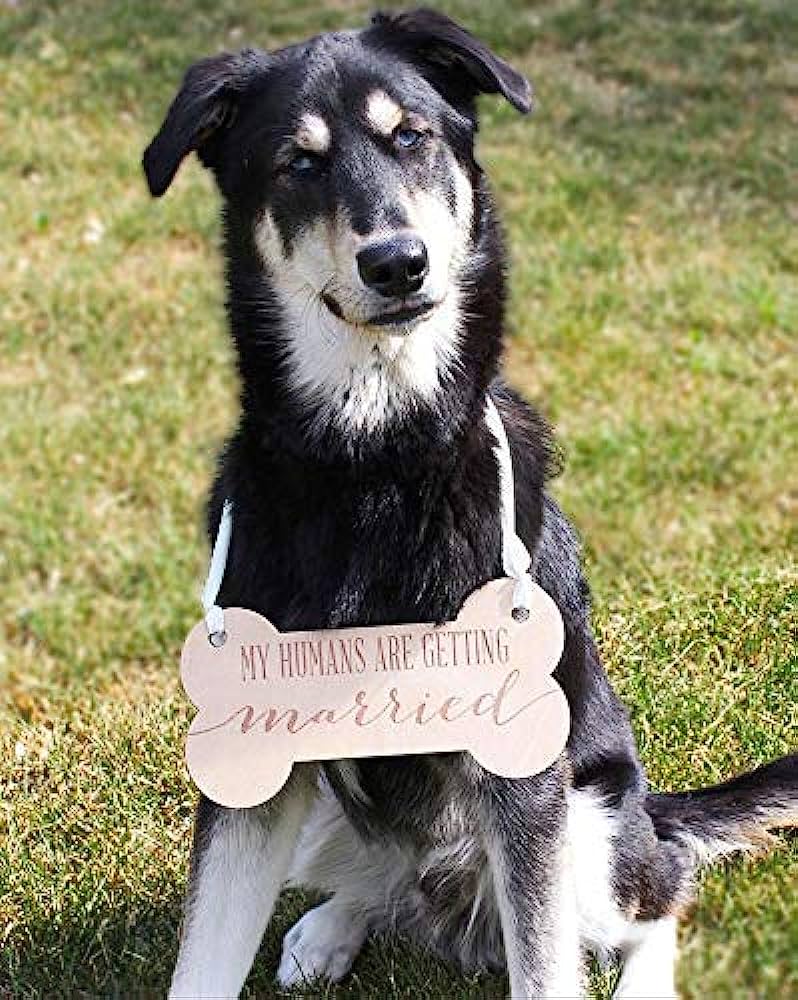 [From: Amazon]
[From: The Chatty Press]
(3) Include your pet in your ceremony as a flower girl or paige boy.
Yes, let you pet walk down the aisle! If not as a flower girl or paige boy, your pet can also walk along with the entourage. Your entourage is made up of your closest friends and family, so why not add your fur baby too?
[From: This Hong Kong Wedding Is All About Classic Simplicity / Photos: Jeremy Wong ]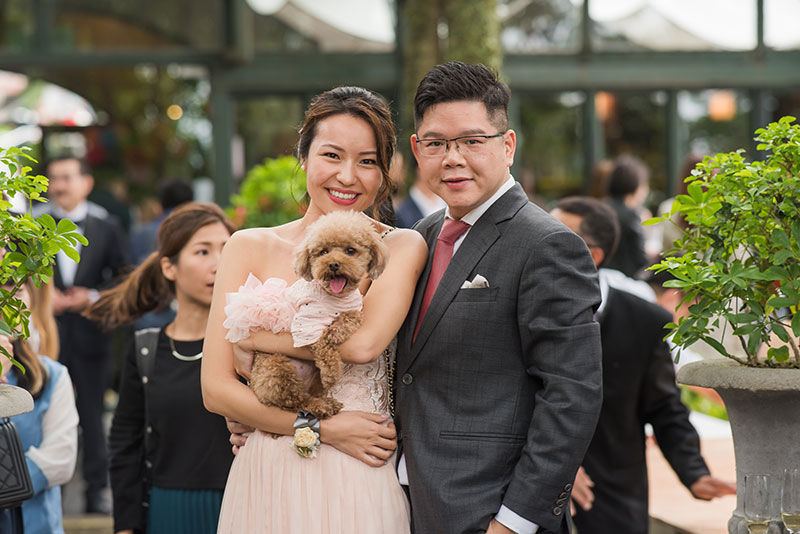 [From: The Beautiful Flowers That Filled Peak Lookout Made This Wedding Extra Elegant / Photo: Daniel Tam]
(4) Plan a pre-wedding shoot with your pet.
This is the more common way to include your pet in your wedding activities, so this should be something to add to your list! You can opt for both indoor and outdoor settings, too. What matters is that you and your pet will be comfortable so you get the best photos together.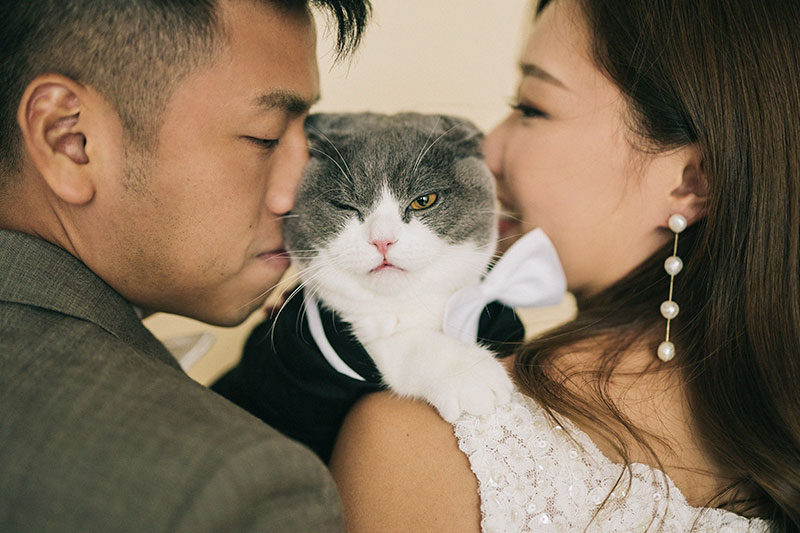 [From: This Duo Made Sure Their Pet Cat Was Part of Their Classic Indoor Pre-wedding Shoot / Photos: The Hour Gallery]
(5) Add your pet to your wedding day details and decorations.
Get creative and add your pet to your wedding details and decorations. For example, you can add cute an illustration of your pet in your stationery. You can even go for a custom cake topper that includes your pet. You can also prepare some pastries, like cookies or cupcakes, with your pet on them.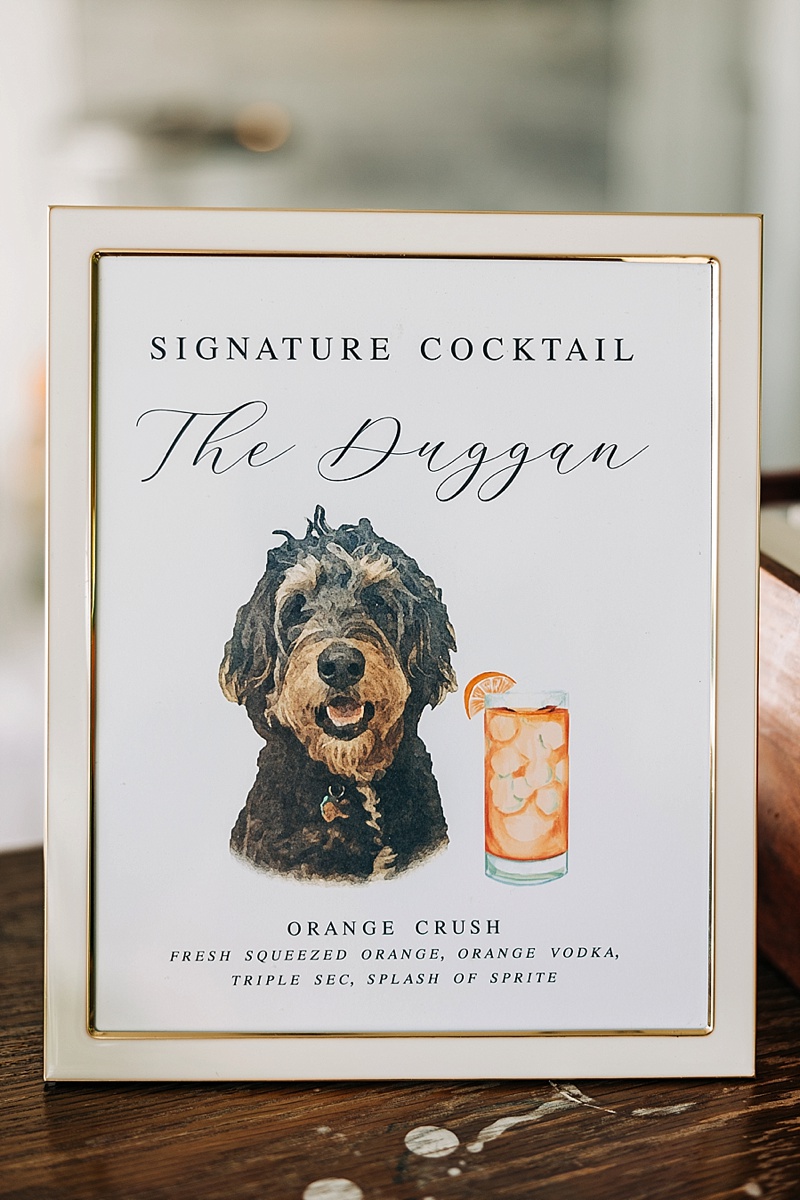 [From: Rubi and Lib on Etsy]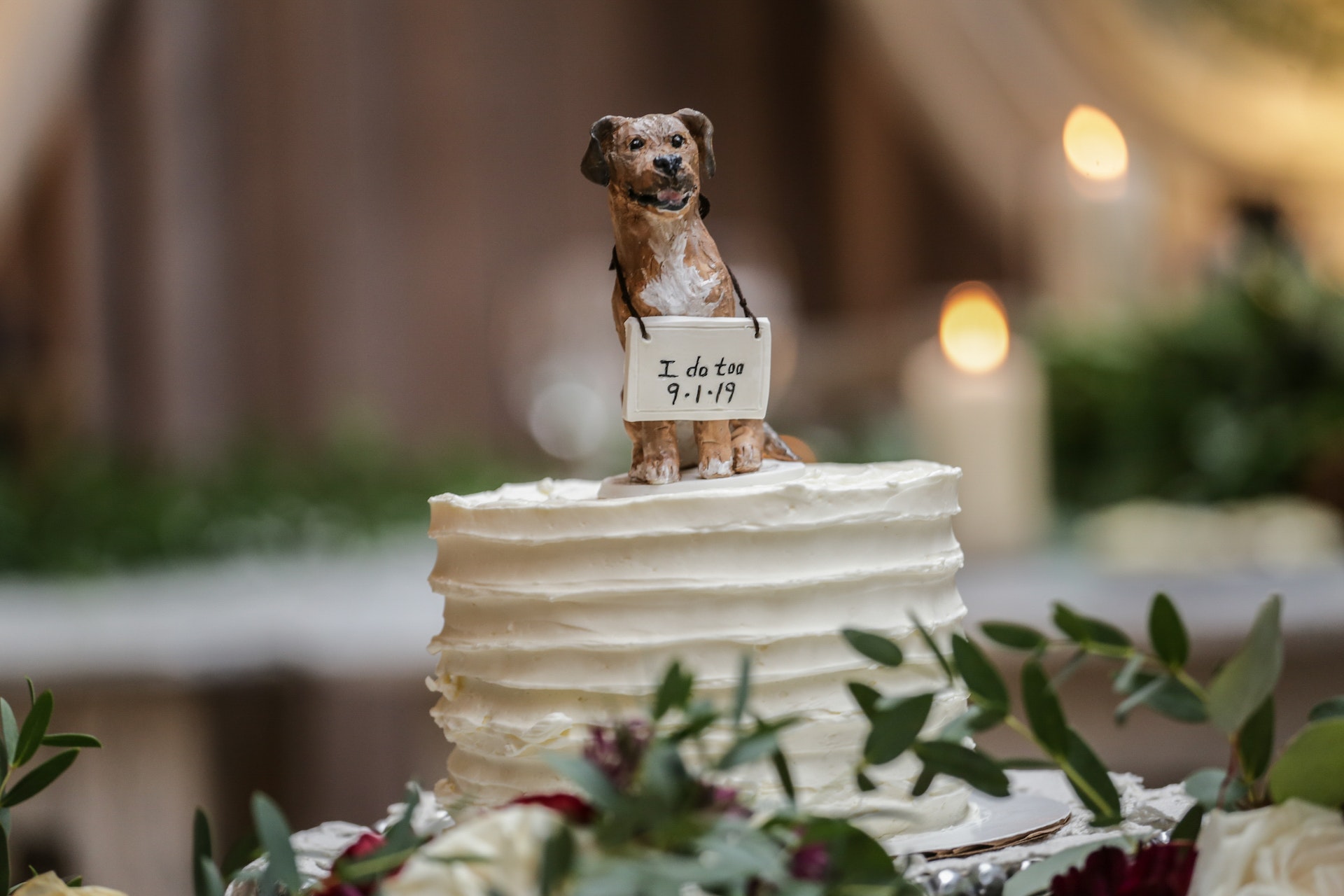 [Photo: Alina T]
[From: Pet Portrait Cookies on Etsy]
Which one of these ideas will you adopt for your wedding?