When you have a wedding outdoors, your decorations play an important role. Not only are decorations supposed to beautify your venue, they will also need to light up your wedding at night! Because you won't have the luxury of sophisticated lighting commonly provided by indoor venues, your outdoor decorations will need to work their magic. And that's not a bad thing. In fact, if you work closely with your wedding stylist and florist, you can surely create a stunning outdoor wedding look, even during nighttime. In today's feature, we collaborated with Once Wedding Decoration and asked for some helpful tips on how to create stunning day-to-night wedding settings. Get an idea of how you can do this too for your very own wedding. Read on to find out now!
Use hanging lights to set the venue aglow.
The beauty of using hanging lights is that they already serve as accent details during the day. Then at night, they illuminate the rest of the venue in a romantic glow.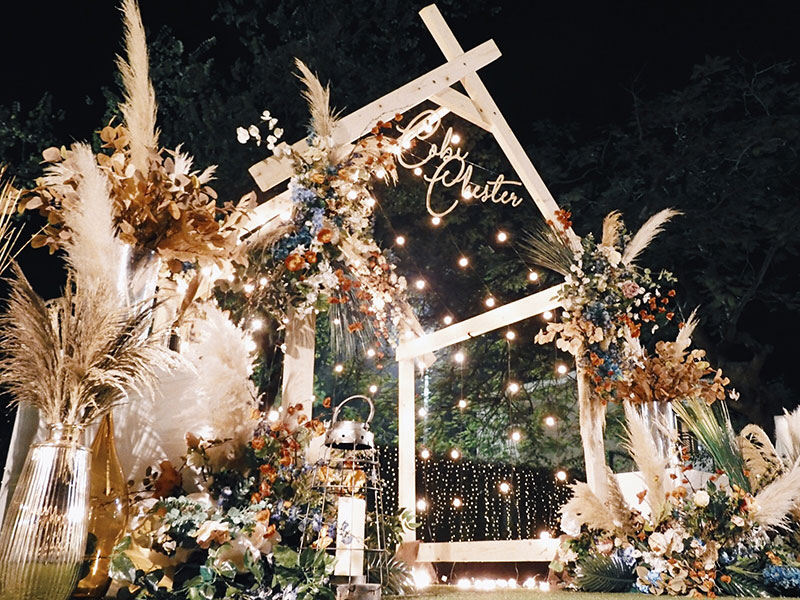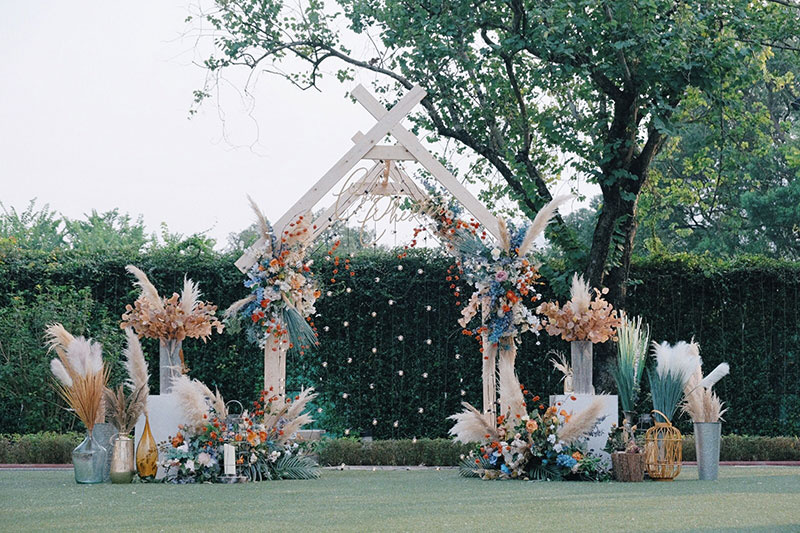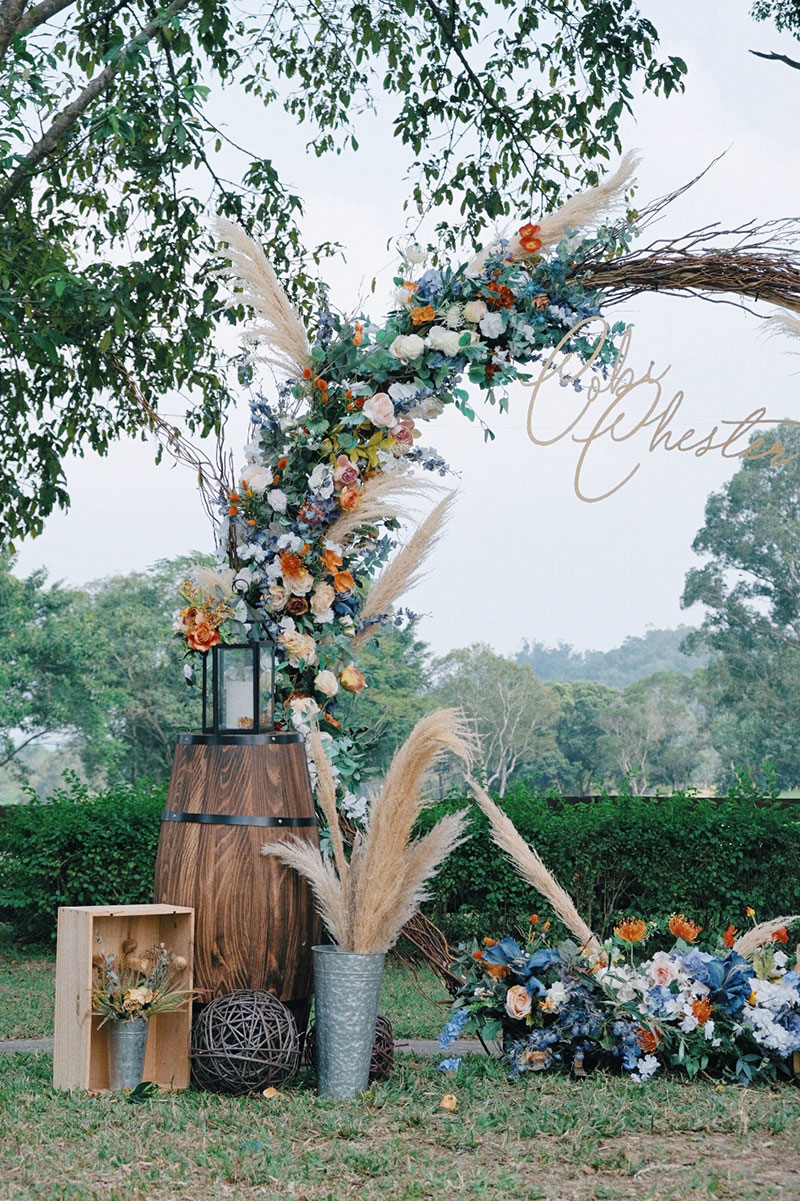 Choose hues that go well with the lighting.
Remember that the lighting will play a big role in the overall look. So choosing colors that complement the chosen lighting style is crucial. You want colors that won't look dull or get washed out once the sun falls and the lights are turned on. In this example, Once Wedding Decoration used the color combination of blue, orange, and peach.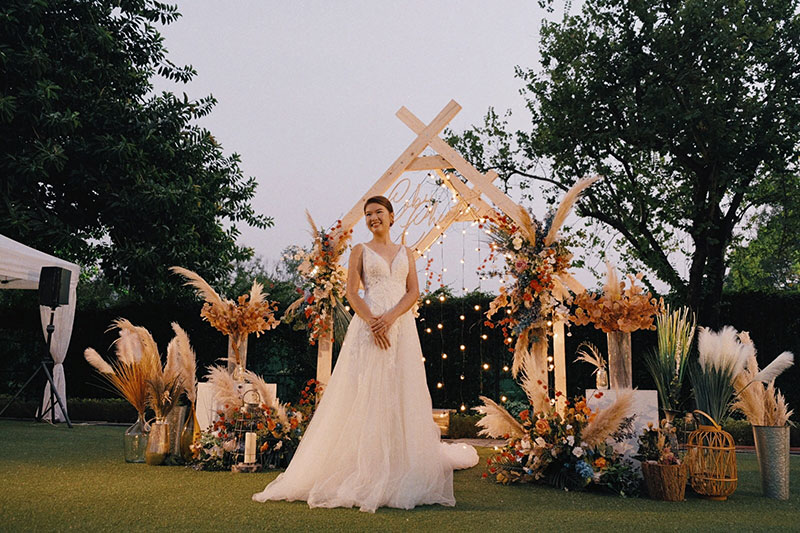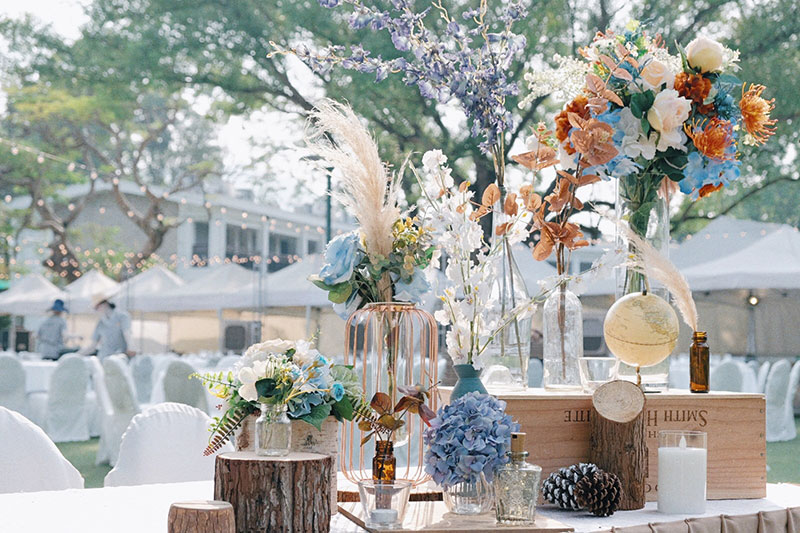 Make sure you use all of the space so that even if you're working with a scene that's not as bright during the night, there's texture everywhere. Meanwhile, full decorations during the day will also make your venue look more enticing.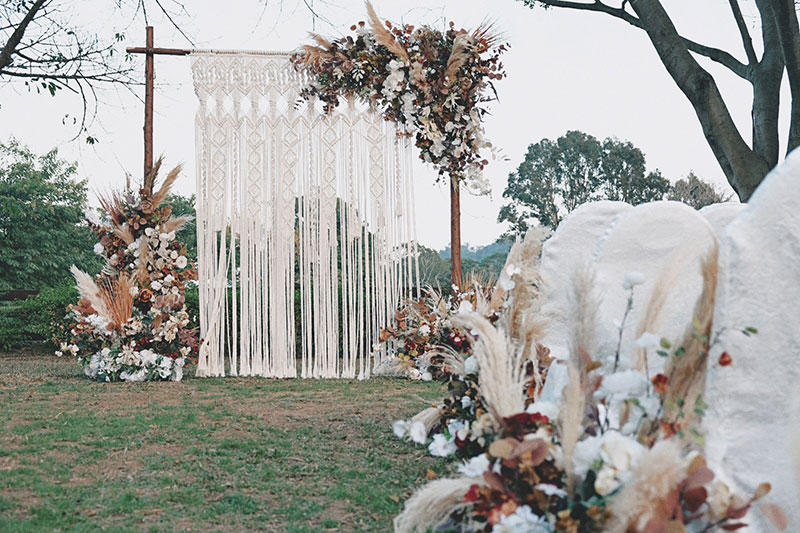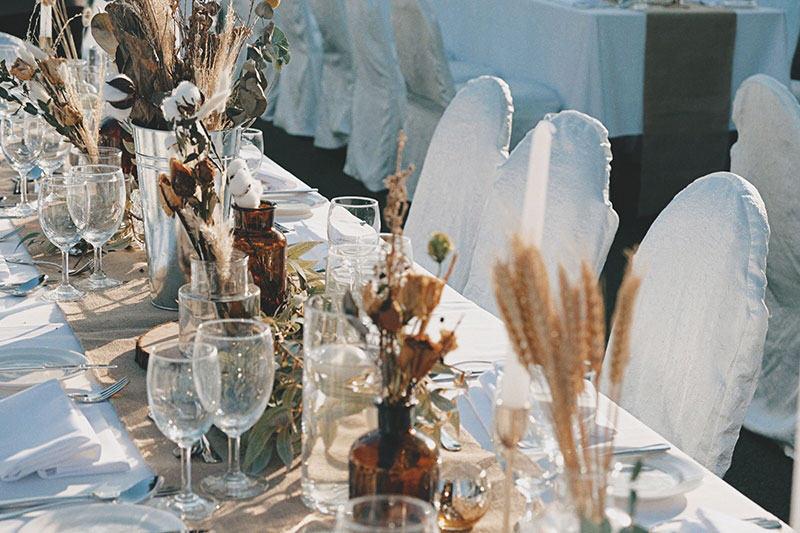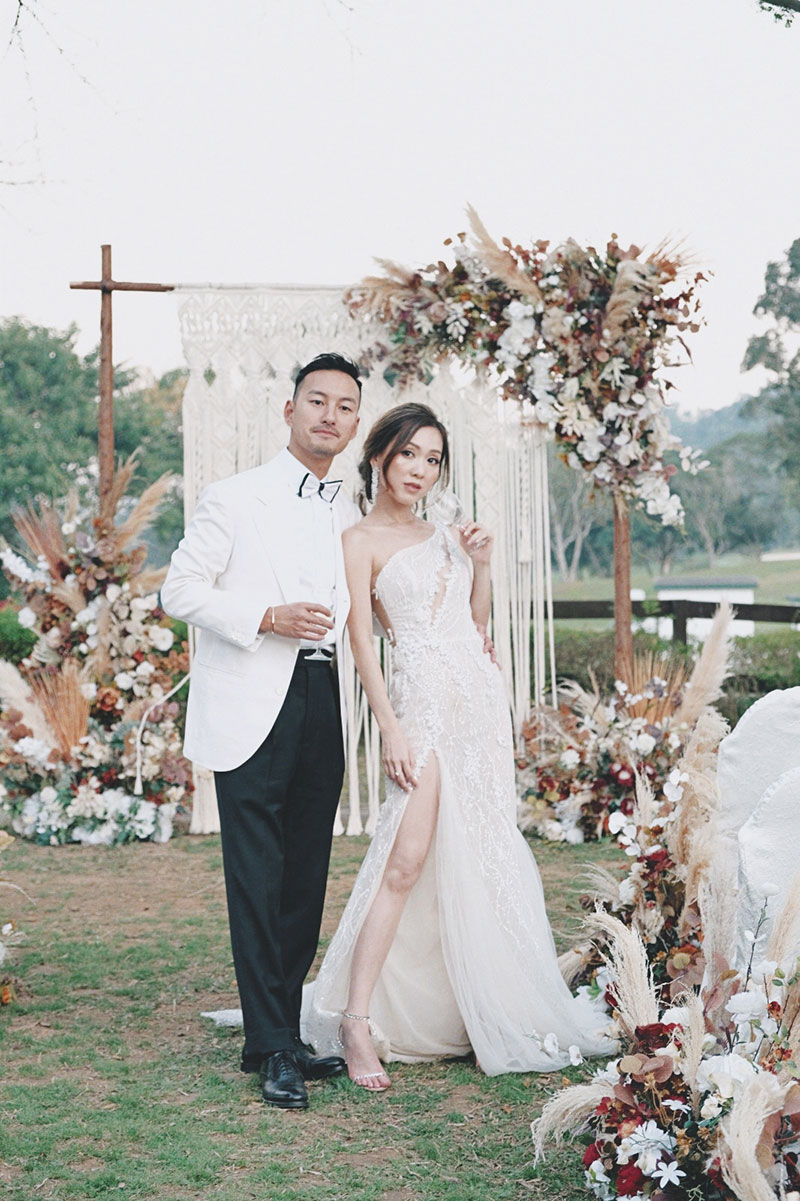 Accentuate the venue's features.
Outdoor venues have their advantages too. They can come with useful features that already make the space beautiful; all you'll need to do is add to the beauty. For example, if there are trees you maximize them and mount more details on them that will go well with the lighting.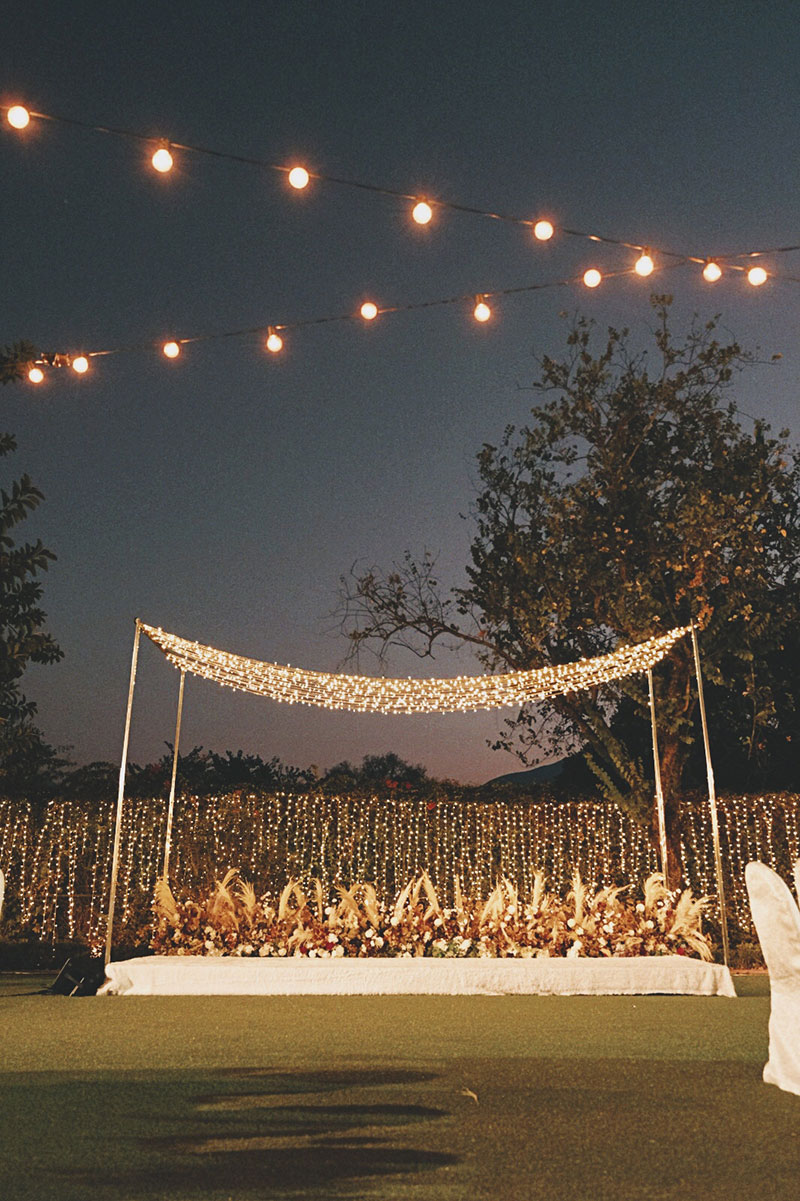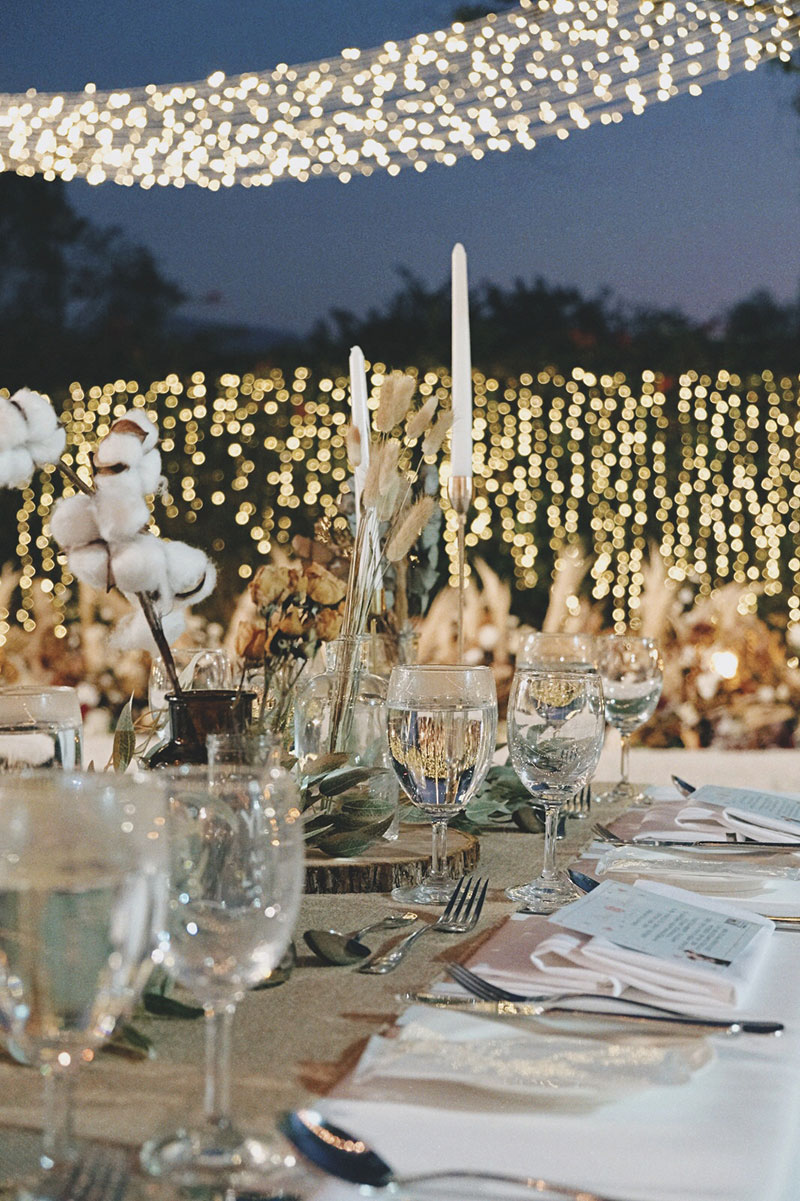 Add well-lit installations to bare spaces.
If the open area is very bare, use installations to fill in the space. Make sure that these installations also have ample lighting so that during the night, they are just as captivating.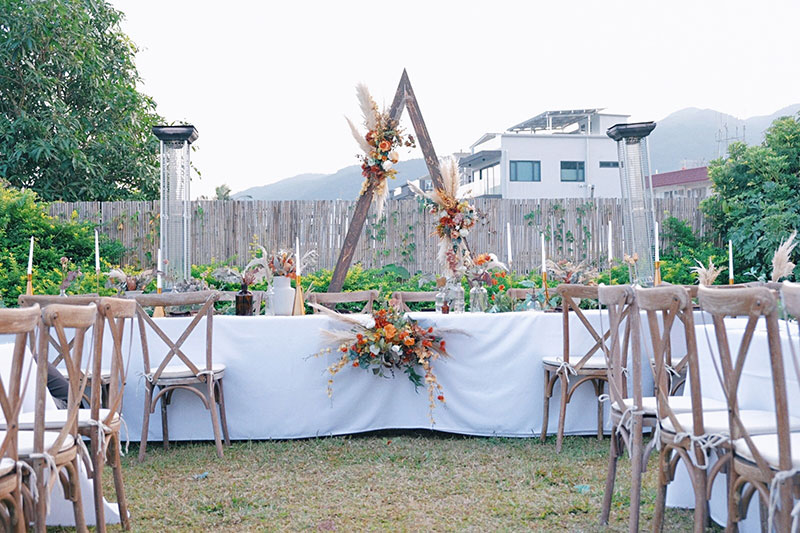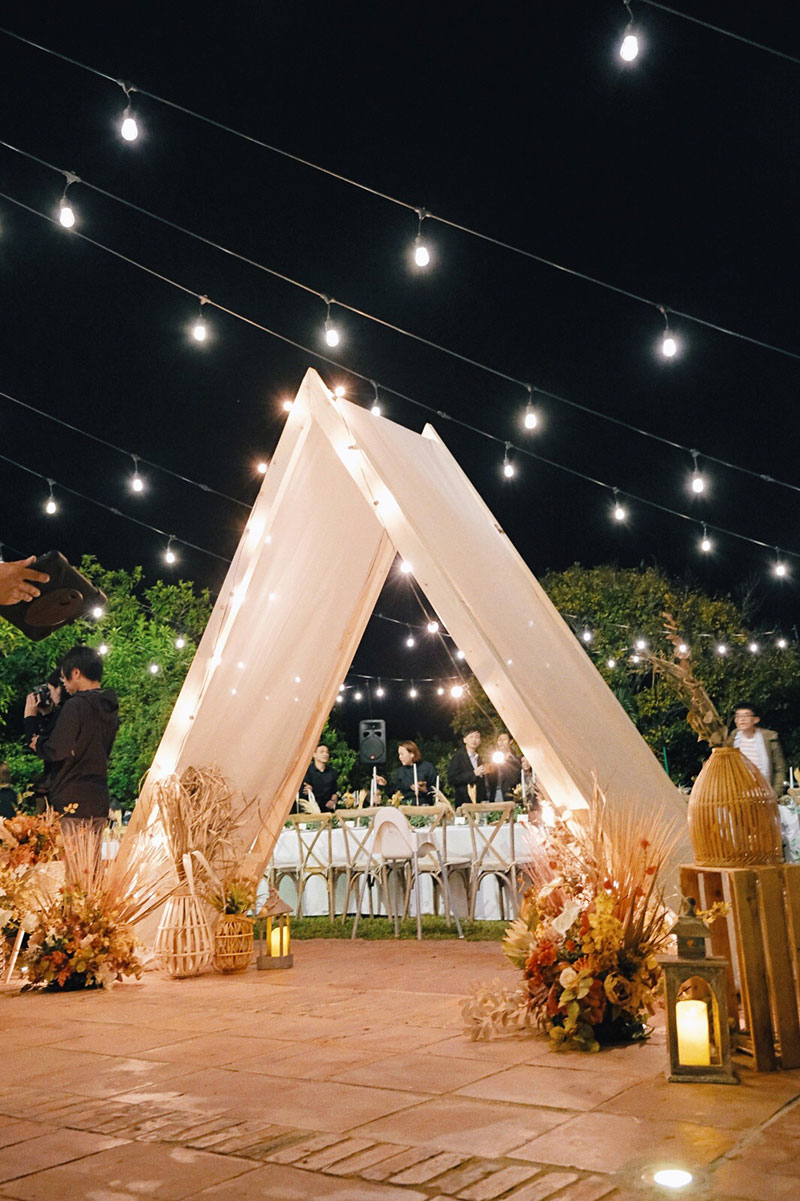 Make use of candles for a more romantic table setting.
Candles are very affordable and have the ability to create a very romantic mood. You can add candles to your table setting. In the day, they are simple decorations, but at night, they work wonders!