Wedding planning usually sounds like a lot of fun for us women–we get all giddy inside just thinking about making Pinterest boards and meeting vendors! But for men, it can seem like a ton of work and something they'd not be so keen to take part in. So how do you get your husband-to-be excited about wedding planning? How do you make him enthusiastic about getting the work done? Here are some things you can try out to get your man more interested and eager to dig his hands into the wedding planning process.
[From: A Perfect Day at Kamakura / Photos: Blissfullysweet Photography]
(1) Incorporate his interests and make him lead in these areas.
One way to make your fiancé excited is to incorporate his interests into the wedding planning details. For example, of he's an avid golfer, why not consider a golf course as the ceremony site? He can even make your entrance in a golf cart. Then, to keep his enthusiasm at its peak, let him take the lead in areas that interest him.
[From: An All-White Wedding at Pomegranate Kitchen / Photos: Tracy Wong]
(2) Let him choose the menu.
Some people claim the fastest way to a man's heart is through his stomach. In this case, you might want to win your husband-to-be over by making him take charge of the menu. Of course, he will want to eat the best meal on such an important day. Don't forget to bring him to the food tasting, too. This is one wedding planning meeting he won't want to miss.
[From: Modern Garden Elegance / Photos: Mary Ann Art & Photography]
(3) Assign the beer tasting or alcohol shopping to him and the rest of the boys.
A hearty meal isn't complete with alcoholic drinks, especially if it's your wedding day! Who else to give this fun wedding planning task to than the groom? He will definitely be excited to go out with his crew to search for the drinks that he will toast to come wedding day.
[From: A Gorgeous Wedding at the Veranda with Pastel Color Accents / Photos: Jenny Tong Fine Art Photography]
(4) Let him decide on your wedding day ride.
Cars are toys for the big boys, so why not let your fiancé  choose your fly ride to and from the ceremony and reception venues? He might even surprise you with his choice of wedding car, so let him take the wheels on this one.
[From: A Cozy and Heartwarming Engagement Shoot / Photo: Hugh's Hue]
(5) Separate "wedding time."
Don't overwhelm your groom so that he stays excited and doesn't get tired of all the things you have do. Separate wedding planning time from date nights and other activities you can still do together that are fun. This will also help you manage wedding planning stress.
[From: A Glamorous Nature-Inspired Wedding in Phuket / Photo: The Cablook Fotolab]
(6) Ask him to help you plan the honeymoon.
Now if this won't get him excited, we're not sure what else will. Let your groom help out in planning the honeymoon. Ask him for his favorite places and let him help plan out your activities, too. There's nothing more exciting than looking forward to your first trip alone as husband and wife.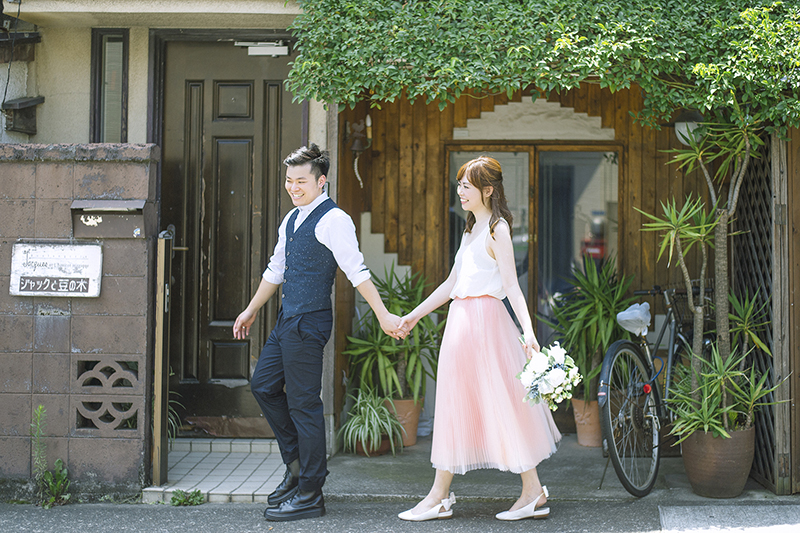 [From: A Perfect Day at Kamakura / Photos: Blissfullysweet Photography]
(7) Keep him envolved in the parts he's interested in and exclude him in details he's not particularly invested in.
Of course, you don't want to bombard your groom with the many, many other details that he's not interested in. Involving him in the other nitty gritty details of wedding planning might just frustrate him and kill his excitement. Keep him involved in the essentials so he remains interested and invested in the process.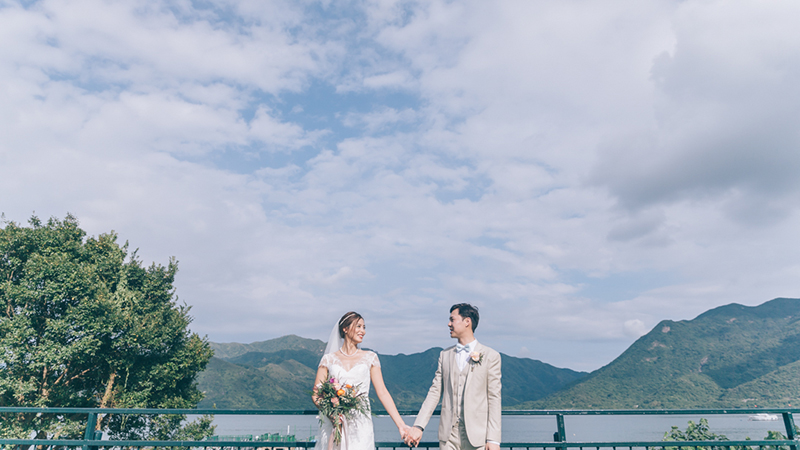 [From: A Burnt Orange and Mint-Themed Wedding at One-Thirtyone / Photos: Blink Photography]
Keeping your fiancé excited about wedding planning will be a lot of help and will make the process all the more fun for the both of you. So try these now and see if they'll work–we're 99.99% sure they will!