After the high of being a newly engaged couple settles, it's time to get serious. First up on your to-do list is to create your wedding budget. But hold on, where do you even start? Don't panic, we got you! In this blog post, we wrote down the step-by-step process of creating a wedding budget so you can easily follow and start yours now. Not only that, we also rounded up a list of wedding budget articles and hacks that will help you stay on track. Let's get started!
(1) Do some research about the different wedding options and their estimated costs.
Do you want a big wedding or a small wedding? Do you plan to have a local wedding or a destination wedding? Naturally, a big wedding will mean you need a bigger budget. Likewise, a destination wedding will cost more than one held in Hong Kong. Get an idea of how much different kinds of weddings cost from friends, wedding blogs, wedding groups, or wedding forums. This will give you an idea of how much money is needed for different kinds of weddings.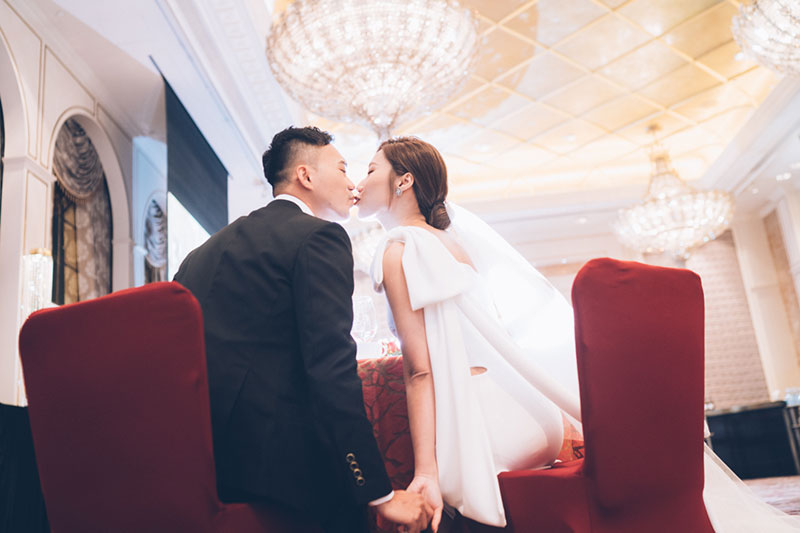 [From: This Bride Wore a Cut-out Dress for Her Wedding Ceremony and a Jumper for Her Banquet / Photo: Martin Aesthetics]
(2) Match your financial capacity with the kind of wedding you want to have.
How much are you and your partner willing to put into the wedding? This is the starting point of everything. Once you've agreed on an amount, match the amount of money you have with the kind of wedding you want to have. What options fit your budget? And what adjustments can you make given the options and estimated costs from your research? For example, if you have a limited budget but really want a destination wedding (which costs more) consider that you'll need to cut costs in other areas–you can limit the guest count. At this point, be as realistic as possible. You have initial figures already, so use these to make a realistic decision on your total budget and the kind of wedding you will have.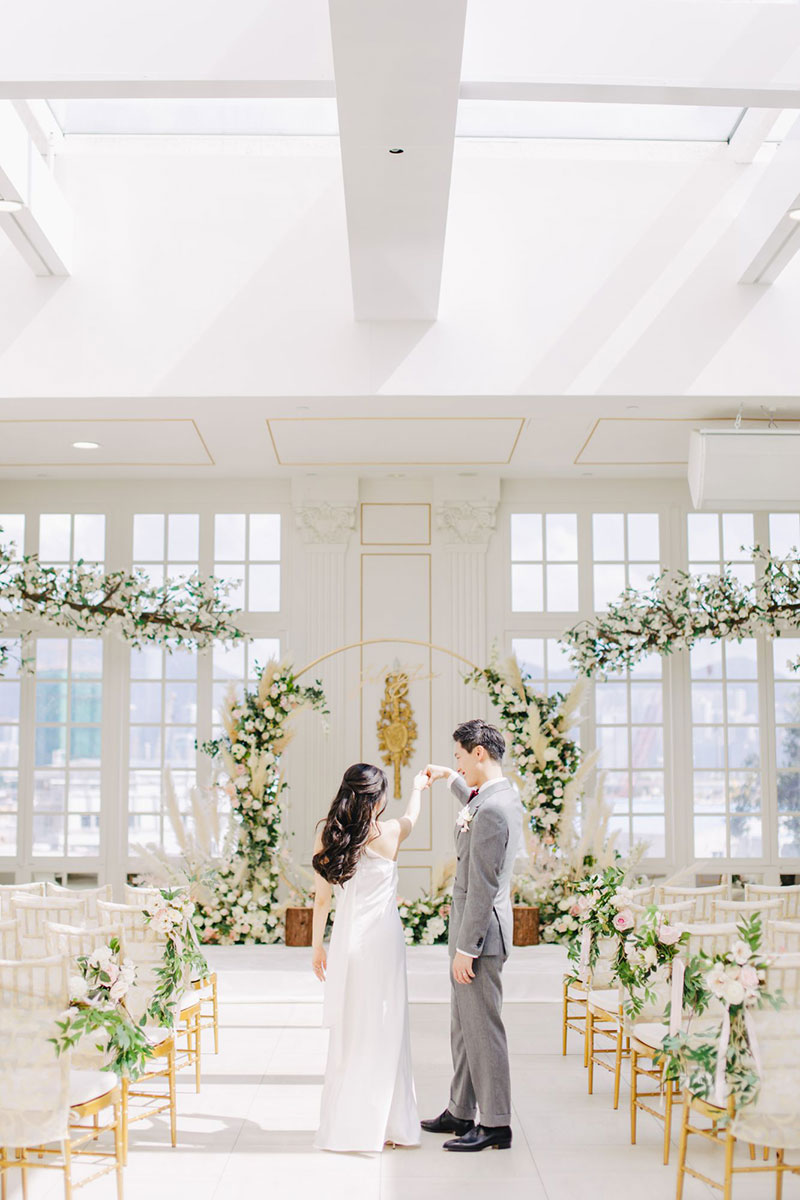 [From: White Flowers and Gold Accents Embraced This Couple in Their Romantic Hong Kong Wedding / Photo: Jeremy Wong Weddings]
(3) Set a budget for each wedding item.
Now that you have a total budget, start splitting it into smaller budgets for the various wedding items on your list. How much will you allot for the venue, your photo and video team, your wedding attires, and so on? This will help you filter vendors and stick to those whose costs fit your budget.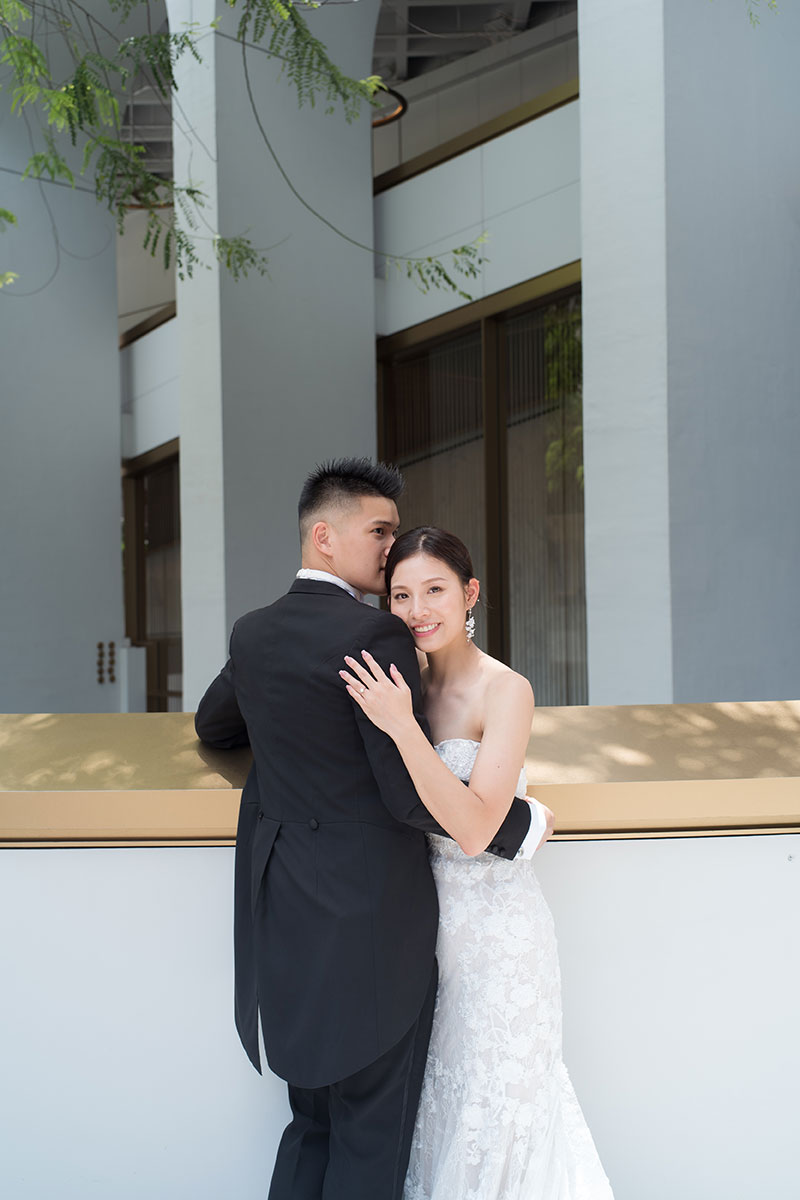 [From: A Sweet and Simple Red and White Wedding at The Murray / Photo: Steven C Photography]
(4) Decide on your must-have items.
Once you start canvassing vendors, you'll find that some of their rates go over your budgeted amount. This is where having priorities or must-have items comes in. If you know what items you must have and are non-negotiable, you know which wedding items you can splurge on and which ones you can save on. Many brides choose their wedding gown as the non-negotiable wedding item. If that is the case and the wedding gown costs a little more, then maybe one thing that brides can save on is the decorations. There are many D.I.Y. projects that can save the day! Deciding on your non-negotiable items will help you balance out the different vendor costs while sticking to your total budget.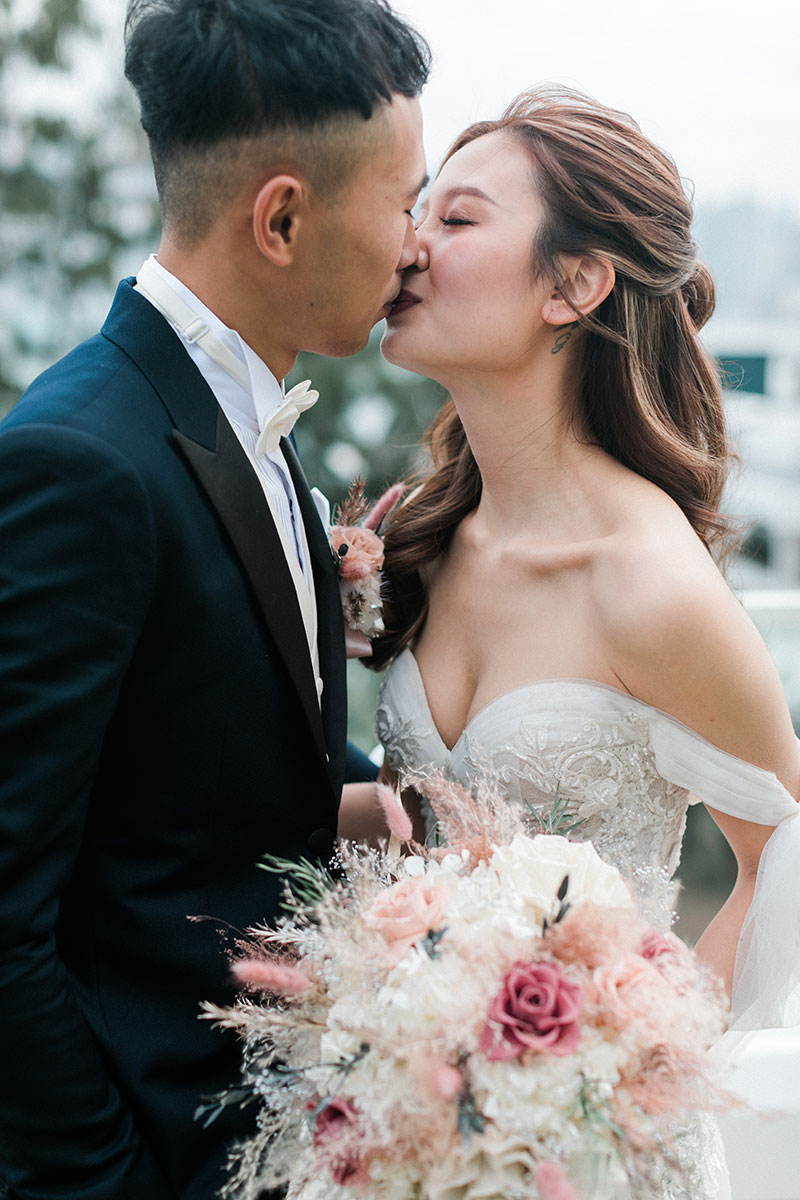 [From: An Ultra Chic Wedding at The Peninsula Hong Kong with Only 20 Guests / Photo: Jenny Tong Photography]
(5) Create a file to track all your expenses.
The only way to make yourself accountable for all your wedding expenses (and stay within your budget) is by tracking every single expense. Get organized and create a file that you can regularly update as you start booking your vendors. This way you can see if you're within budget or not. Moreover, you can easily see where you can still trim down on costs.
[From: This Couple Went for A Neutral Palette for Their Wedding at House 1881 / Photo: Mattie C. Fine Art Photography]
(6) Make adjustments as you go along.
Now that you have a file that keeps you on track, adjust as you go along. Every time you book a wedding vendor, adjust the other items. To illustrate, if you were able to save on your wedding shoes, maybe you can spend a little more on your accessories, and so on. Logging every expense and adjusting along the way will help you manage overall costs while booking wedding vendors and items.
If you follow these steps diligently, we're sure you'll manage just fine! But just in case you still need more help, here are some other articles that will help you manage your wedding budget.
Planning with a Limited Budget
Budget-friendly Hacks
Hidden wedding Costs