Where should you have your engagement photo session? We're sure you've spotted several Instagram-worthy places both local and abroad. But out of all the options out there, what other criteria should you consider when choosing the perfect place to make memories and immortalize them in photos? Today we're giving you 10 ideas that can help you narrow down your options and pick the right spot. Are you ready to begin? Let's start.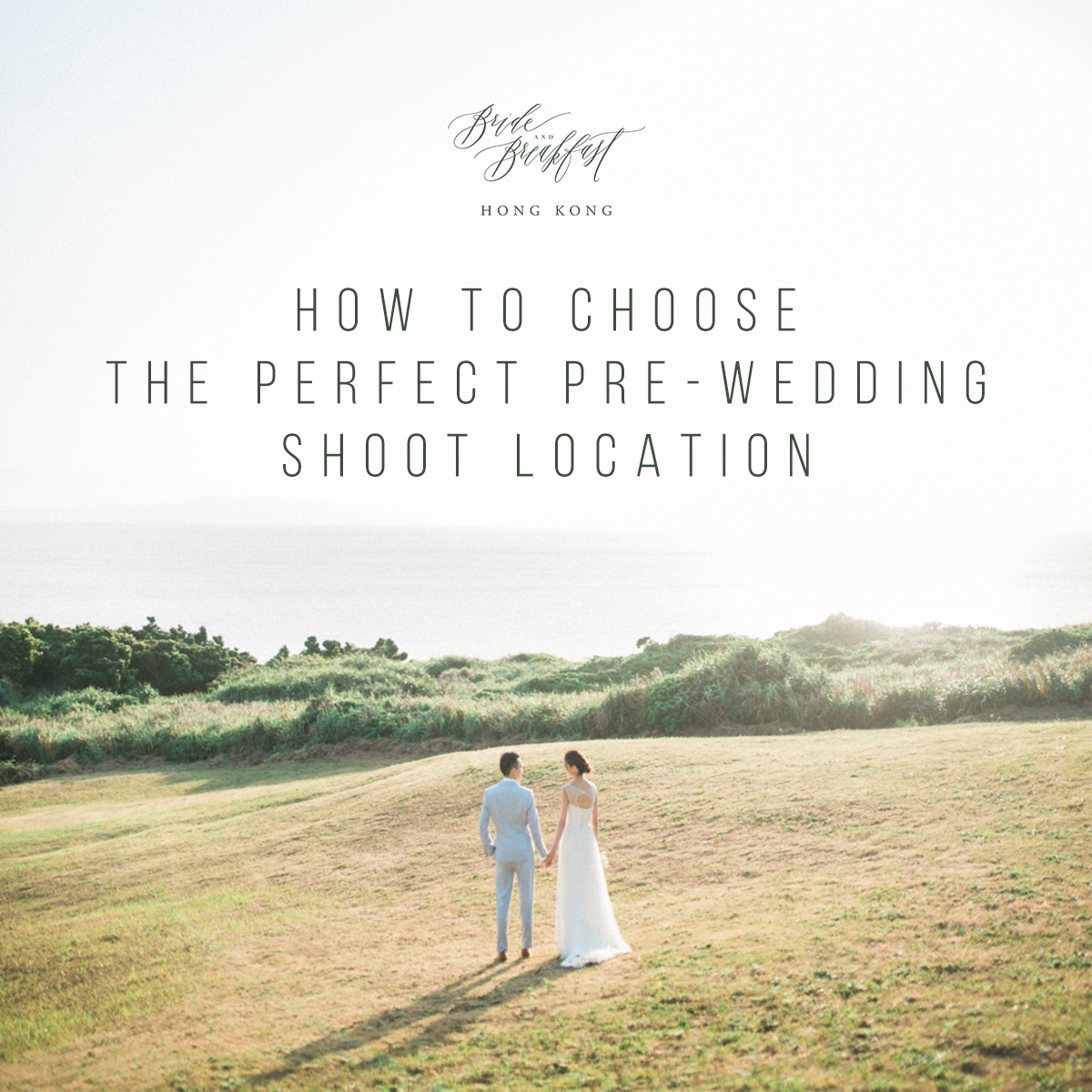 (1) Where You Met Or Your First Date Spot
Where did you and your partner first meet? You can reminisce the day you first met during your engagement shoot! Go to the very same spot where you first met or where your first date took place.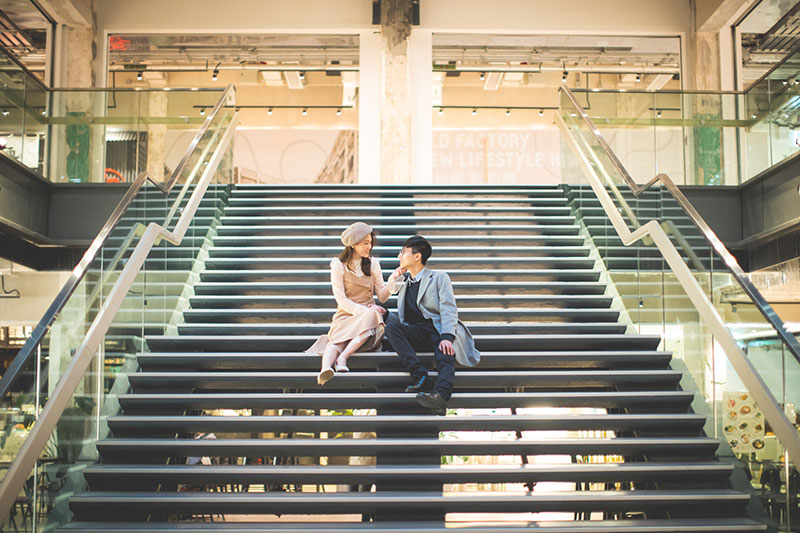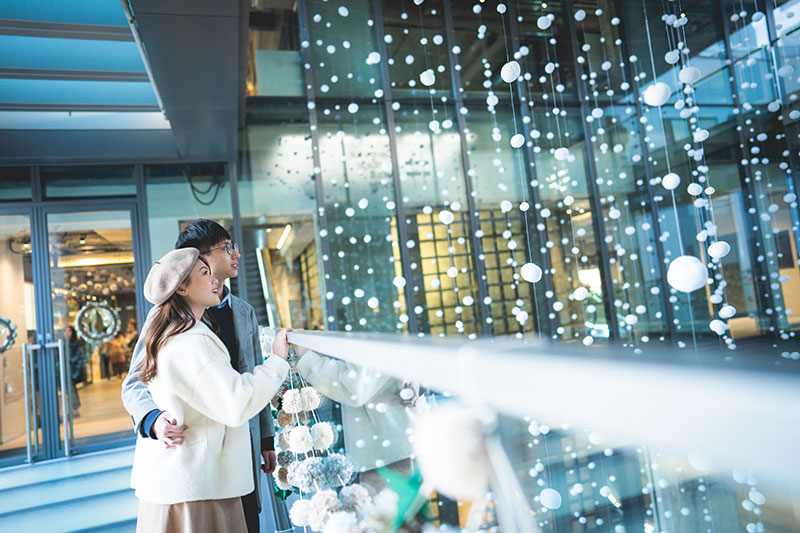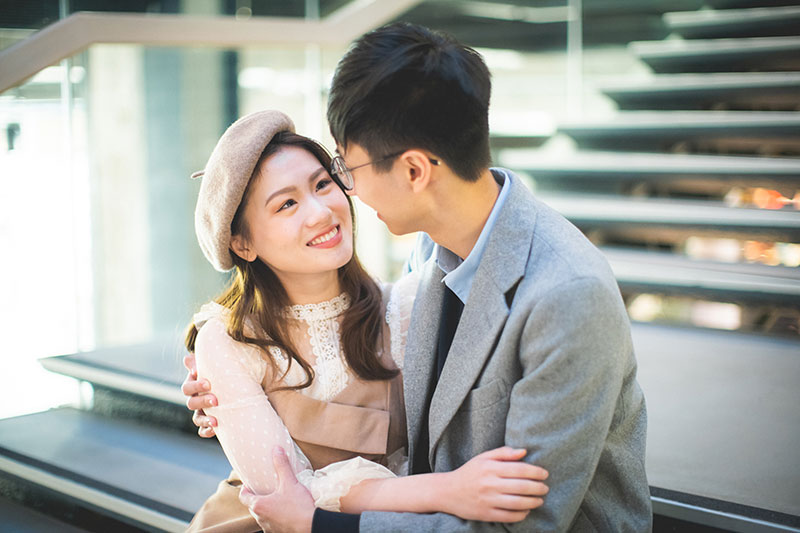 [From: A Visit to The Mills with A Darling Couple / Photos: Subtle Production]
(2) A Place That Holds a Special Meaning For You Both
The love story of architects Celine and Louis began when they worked at the same firm, so for their pre-wedding shoot, they chose a location that was meaningful to them: an architectural project they both worked on. How about shooting engagement photos at a place that holds a special meaning for you and your fiancé?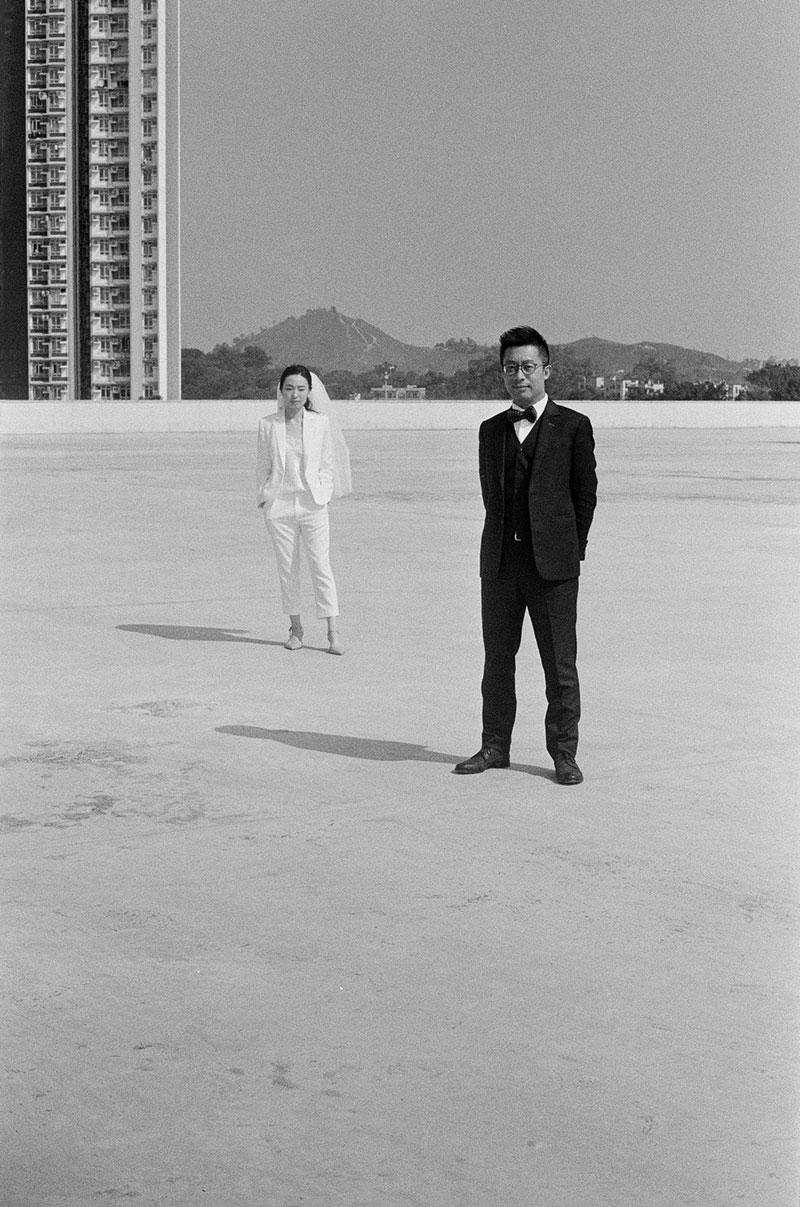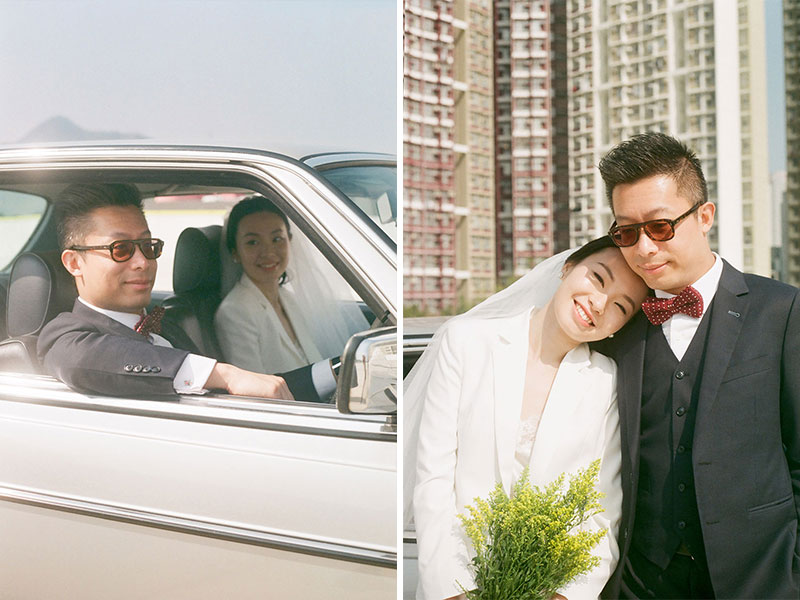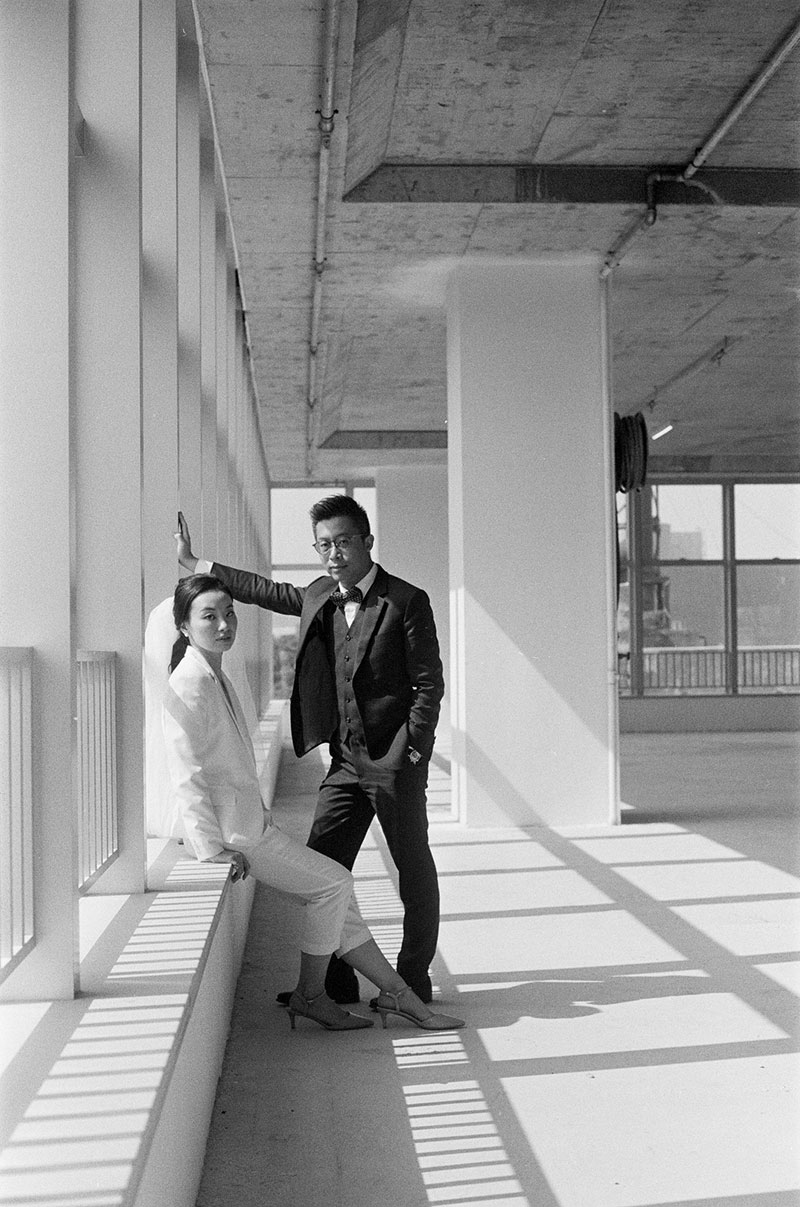 [From: We Can't Get Enough of Edgy Scenes From This Hong Kong Engagement Shoot / Photos: Love Paper Flower Studio]
(3) Your Hometown or Home City
You can always highlight your hometown or home city during your pre-wedding shoot. It's a way to celebrate your roots! Nicole and Jimmy did just that by taking photos around Hong Kong, including places like Man Mo Temple, which reflects their cultural background.
[From: This Couple Had The Most Unique Pre-wedding Session at Man Mo Temple / Photos: Chester Kher Creations]
(4) Where The Proposal Took Place
We just love how Gladys and Ron flew back to Japan and shot their pre-wedding photos at the exact same spot where Ron proposed! Consider this very sweet location idea for your engagement shoot, too.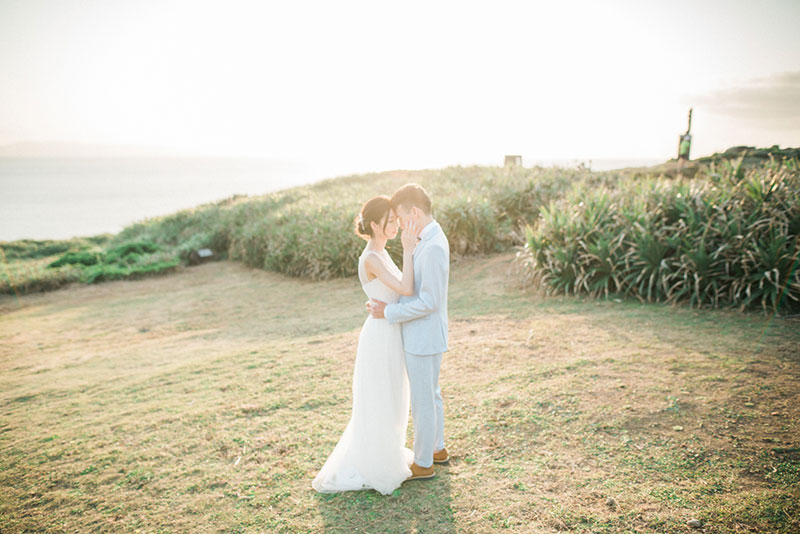 [From: This Charming Couple Had Their Pre-wedding Shoot in the Same Place Where The Groom Proposed, Japan! / Photos: Angel Cheung Photography]

(5) A Place You've Always Wanted To Go To Together
One of the things couples like to do is to tick off places to visit form their bucket list one by one. Did you ever think of hiring a photographer to come with you so you can take engagement photos while touring your must-visit destination spot? If you like this and if you have an upcoming trip, you might want to start looking for a photographer now.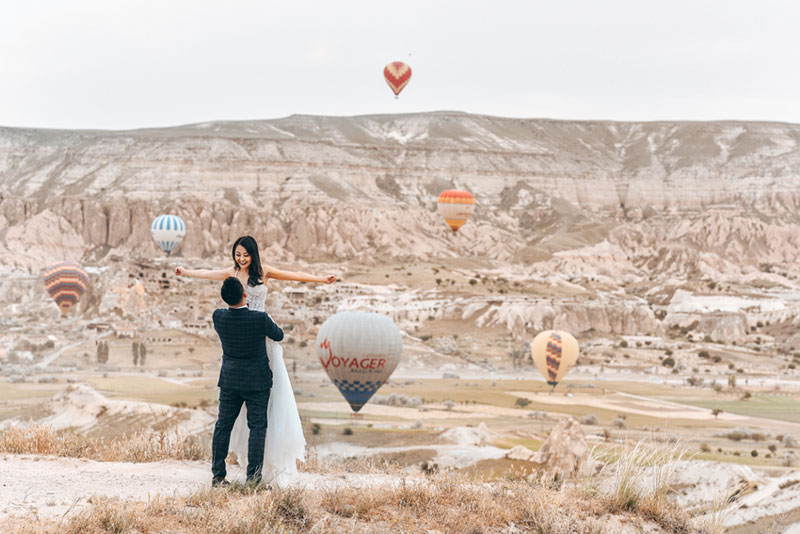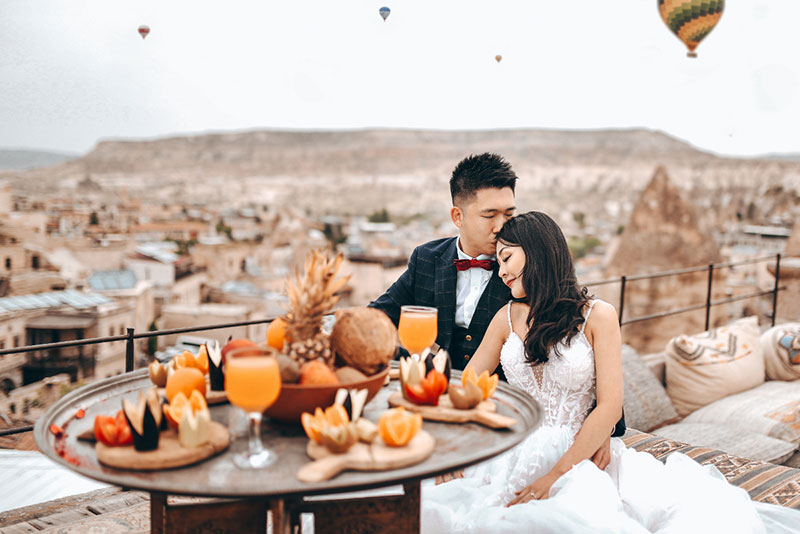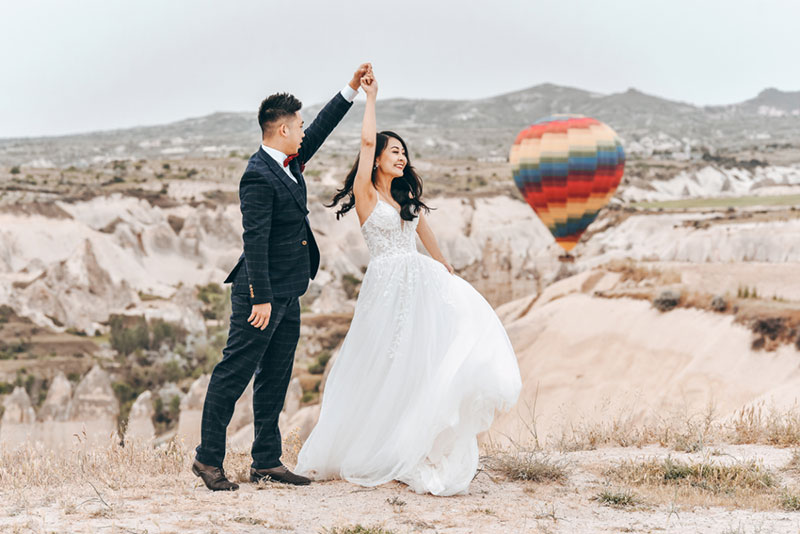 [From: Don't Miss Out On This Utterly Breathtaking Engagement Shoot in Cappadocia / Photos: OneThreeOneFour]
(6) A Place That Reflects Your Hobbies Or Interests
Gisele and Calvin love to play tennis so it was a no brainer to choose a tennis court as one of the shoot locations during their pre-wedding photo session. To their advantage, this particular tennis court happens to come in the cutest blue color! Choose a place that reflects your hobbies and interests–plus point if it's a photogenic spot, too!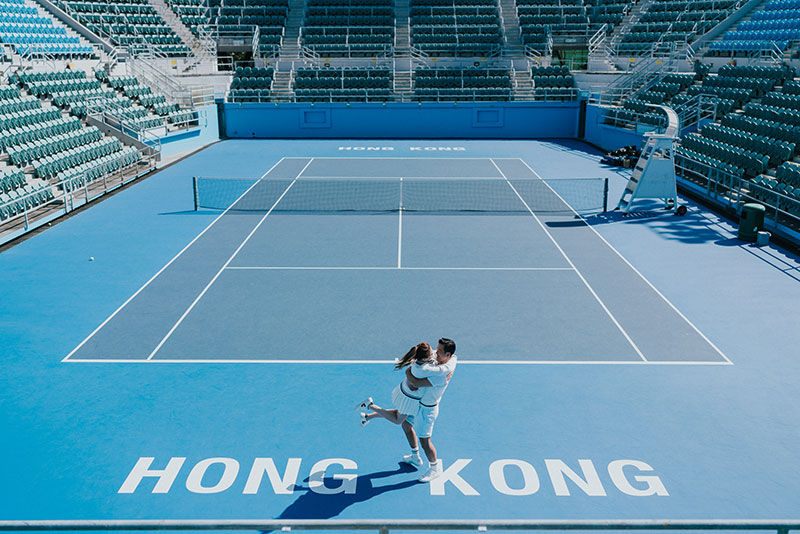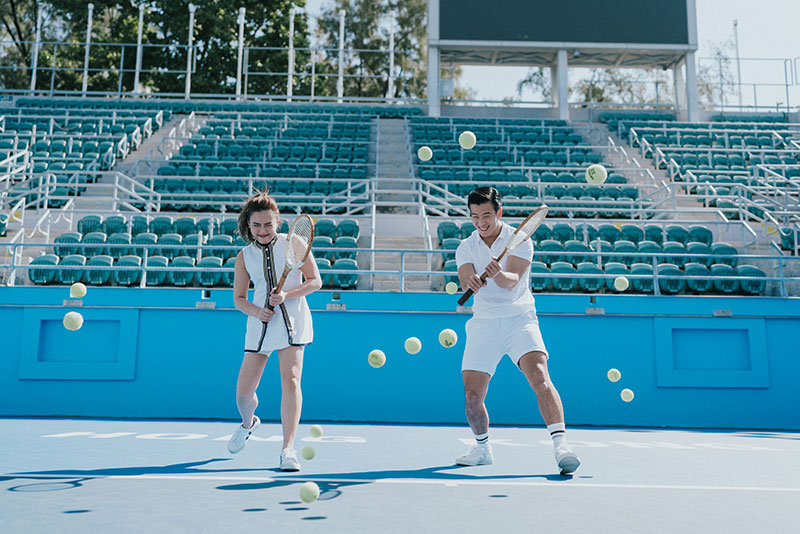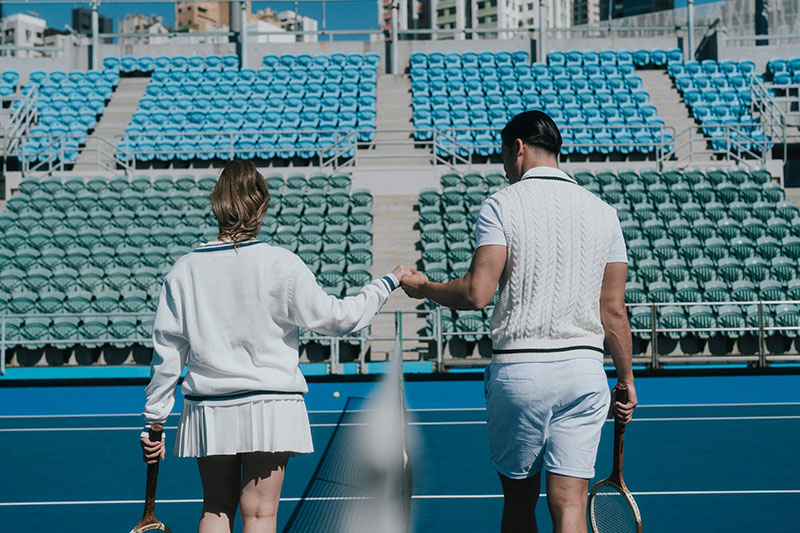 [From: This Couple Mixed Different Themes for Their E-Session, Including Their Hobby – Tennis! / Photos: SHUCHi Production]
(7) A Place That Best Reflects Your Favorite Season
Like many couples, Lisa & Stanley love spring and Sakura season so they were determined to catch the beautiful cherry blossoms in full bloom in Japan for their engagement photo shoot. They also wore traditional Japanese attires and shot in a traditional home to complete the whole look. If you have a favorite time of the year, choose a place that can highlight that season.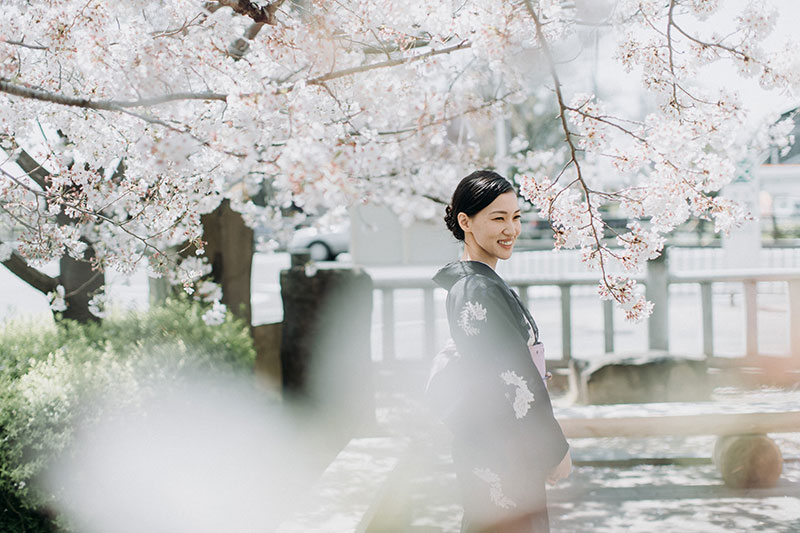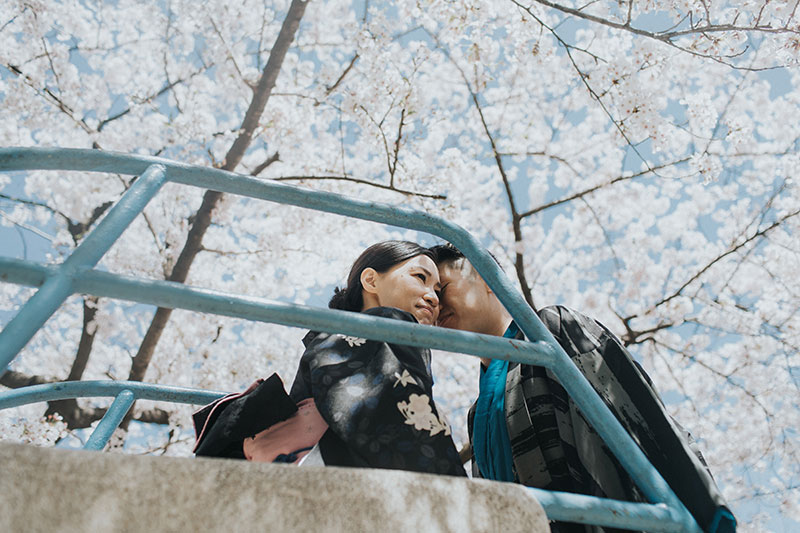 [From: A Refreshing Sakura-Filled Pre-wedding Photo Session in Japan / Photos: Vision Philosophy]
(8) Your Favorite Restaurant
Every couple has that one restaurant they they just keep coming back to, do you agree? If you do, you can opt for a casual photo session there. Order your favorite dishes then just chill and relax! This is the perfect setting for a fuss-free and very laid back engagement photo session.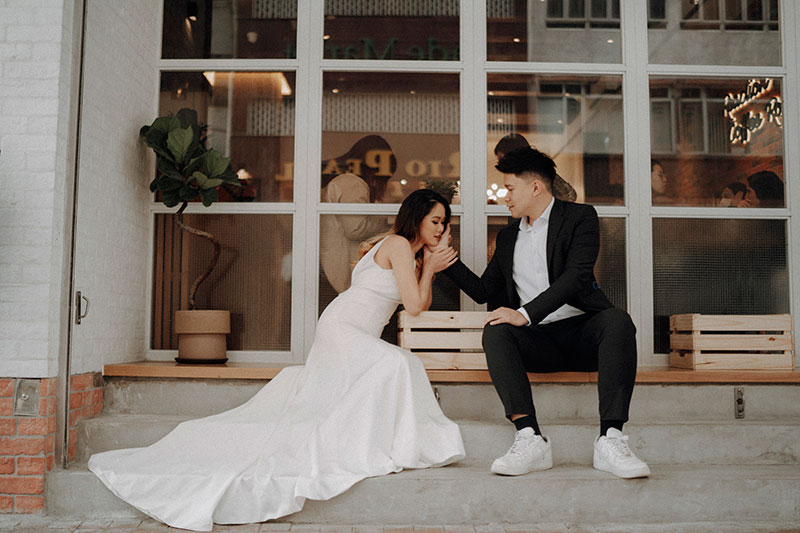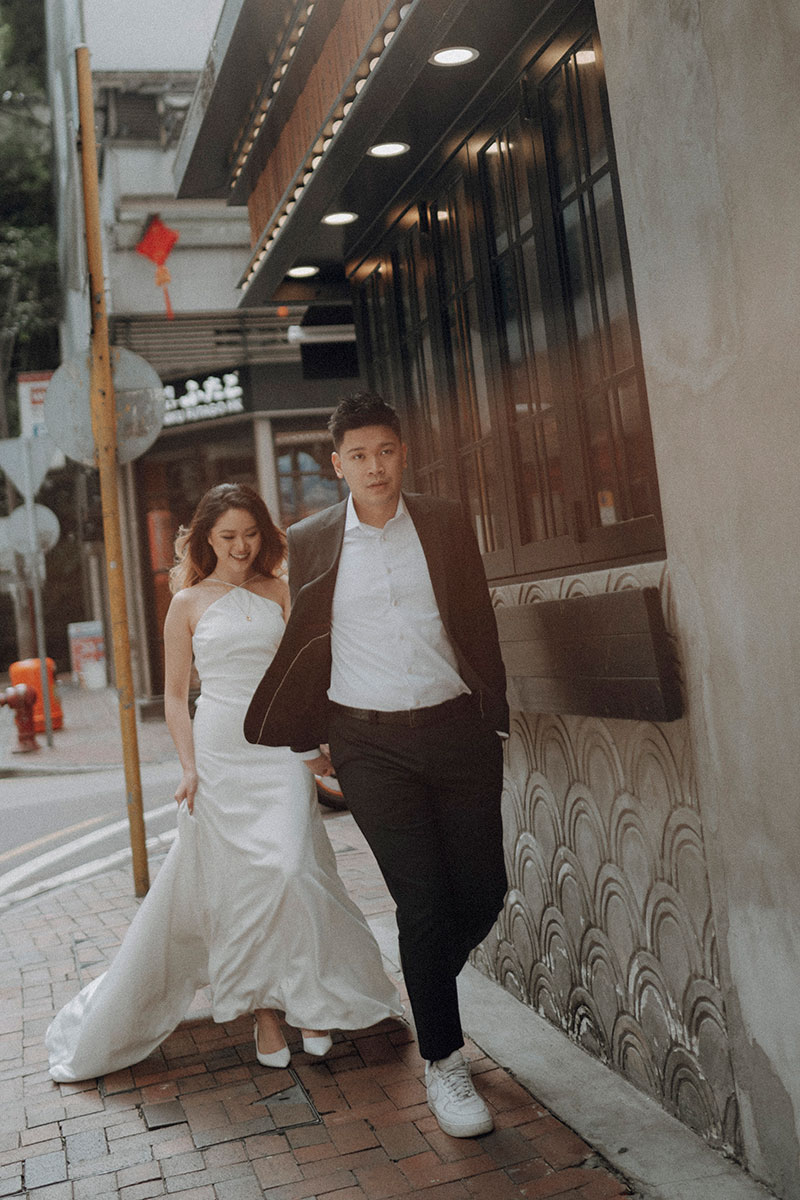 [From: A Black and White Modern Engagement Shoot with a Stylish Couple / Photos: Enid Photography]
(9) A Place Where You Can Recreate Your Favorite Movie Scene
What's your favorite movie scene? How about recreating it? Teresa and Percy did just that! Inspired by iconic scenes from Life of Pi, the Notebook, The Painted Veil, and a poem by Pablo Neruda, these romantic photos were carefully planned for months. Well, done to this duo because their pre-wedding photo session is so stunning!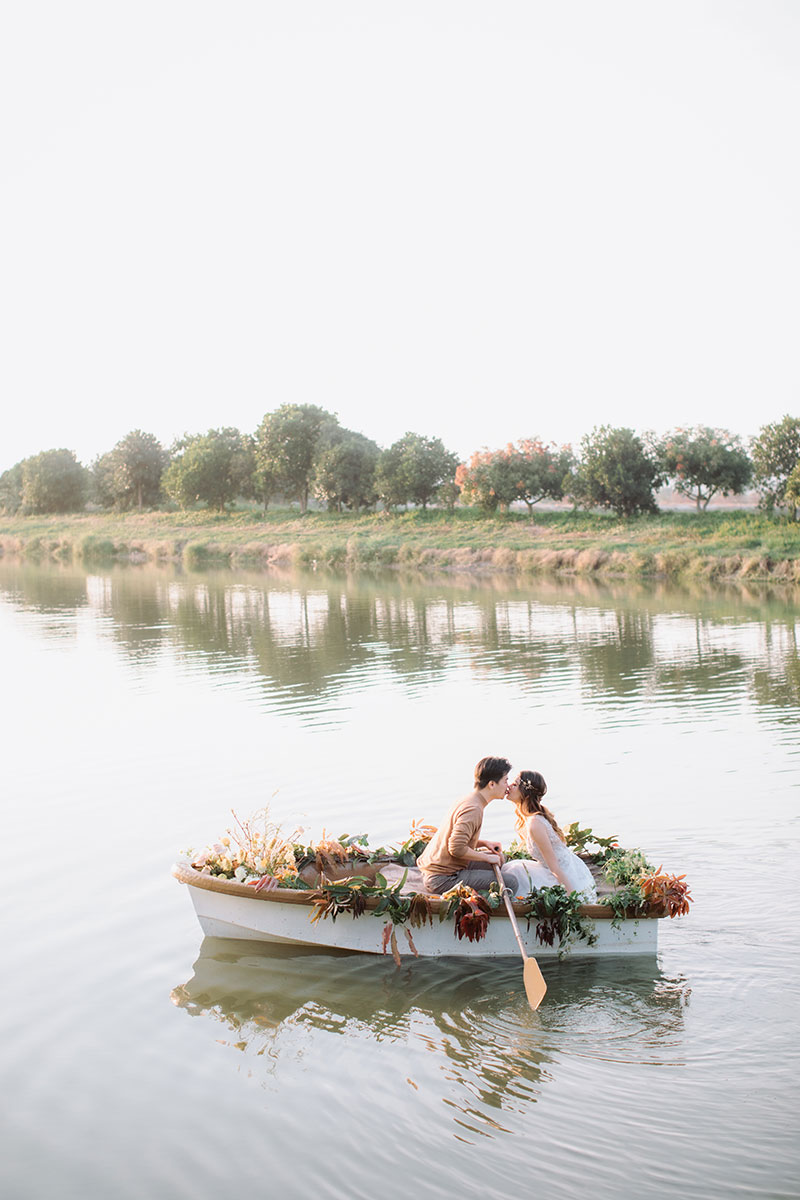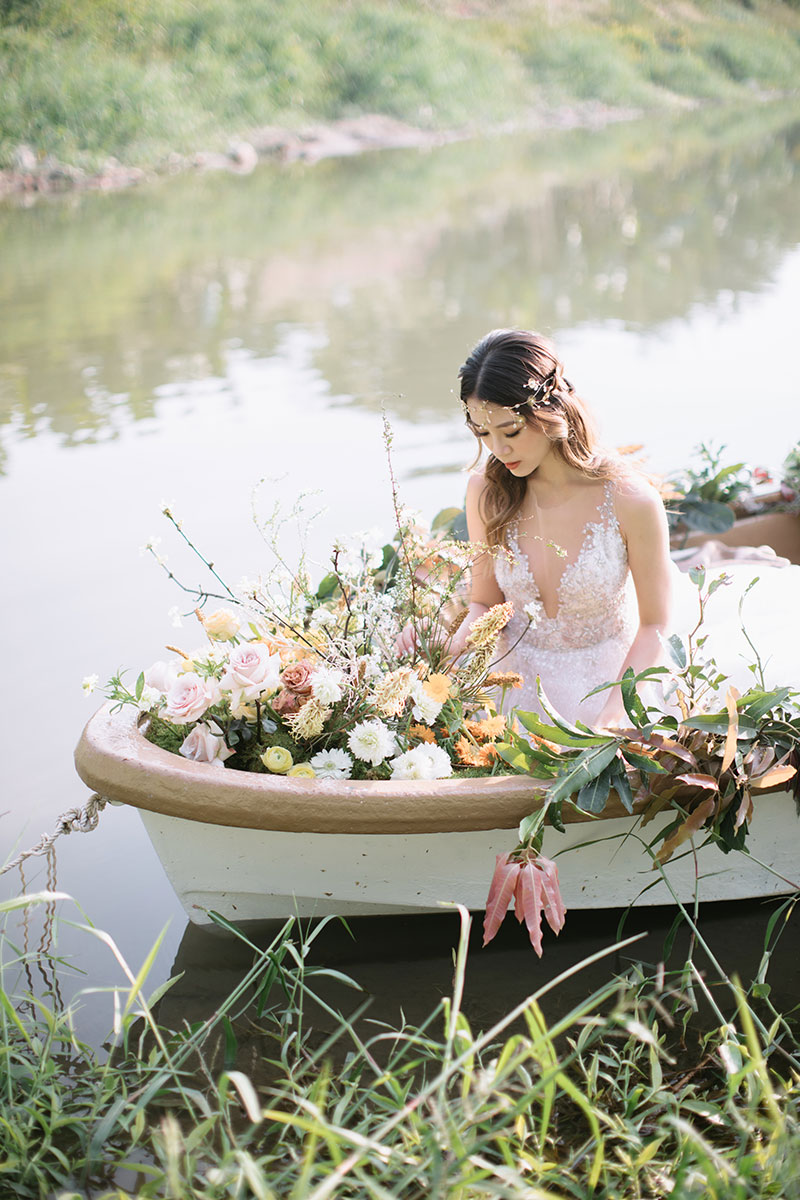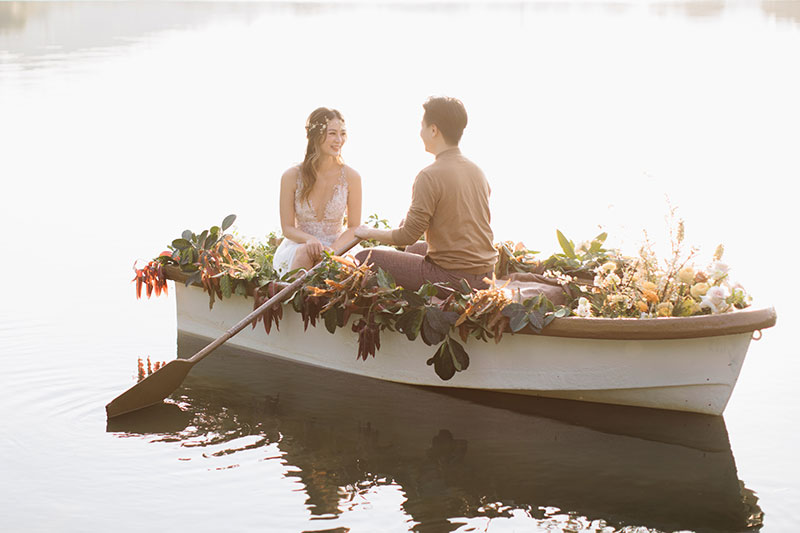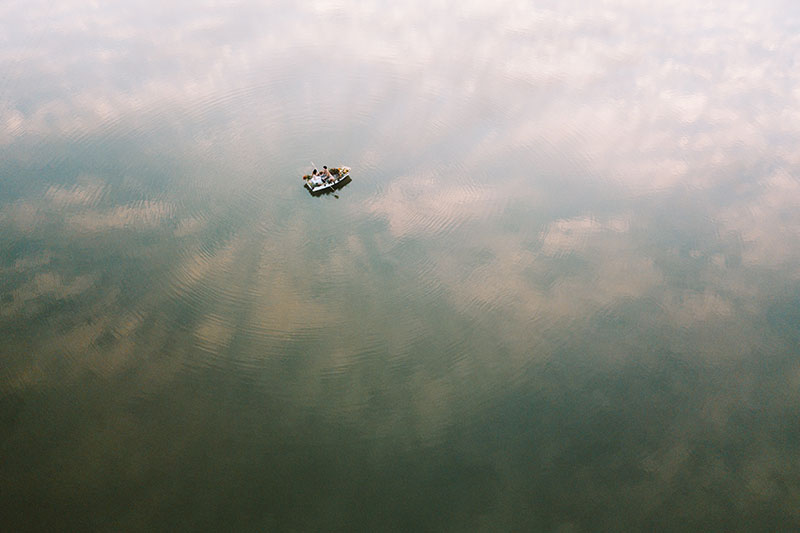 [From: Stunning Lakeside Pre-wedding Shoot Inspired by Iconic Poems and Movie Scenes / Photos: Hugh's Hue]
(10) Your New Home-To-Be
Lastly, you can always take casual or intimate photos at home! If your new home-to-be is ready, you can start making memories in it as early as now. Invite your photographer over and shoot some cozy photos right at the new place you are soon to call home.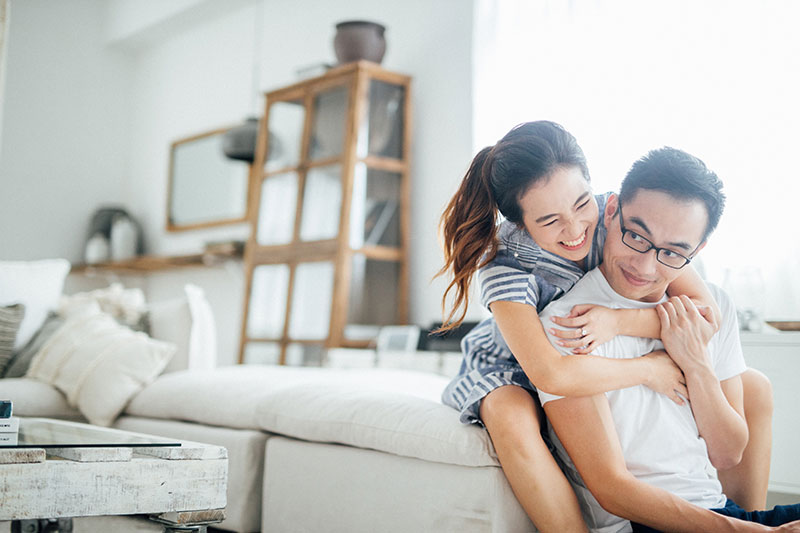 [From: This Carefree Couple Had a Relaxed Casual Engagement Shoot at Home and at The Beach / Photos: Binc Photography]