It's really such an honour to be chosen as a bridesmaid because you get to be by your best girl friend at such an important milestone in her life. If you're new to the role, you must be wondering how you can support your bride and make her wedding planning journey a seamless and enjoyable one. Luckily, we're here to help you. Here are 8 simple things to do to be the best bridesmaid ever!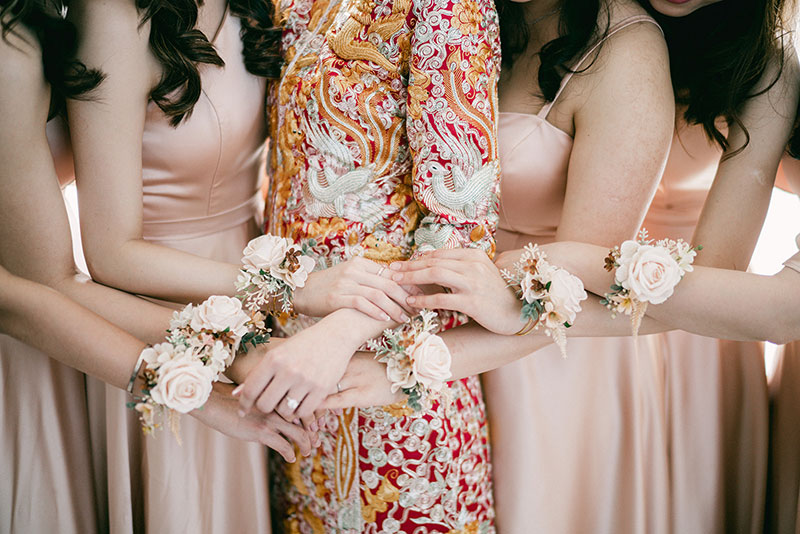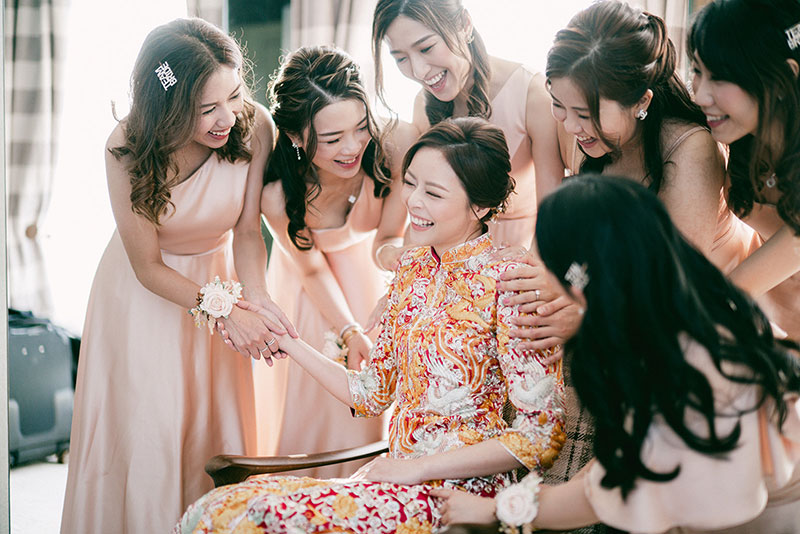 [From: This Bride Wore a Stylish Wedding Gown with a Big Bow During Her Romantic Hotel Wedding / Photo: Jenny Tong]
(1) Keep your calendar free for boutique visits.
One of your roles is to accompany the bride when she goes dress hunting and fitting. To make sure you're there for her, keep your calendar relatively open so you can easily go with her during her trips.
(2) Be honest about your dress preferences.
While the bride might have some bridesmaid dress styles already in mind for everyone, be open to her ideas but also share your preferences. This way you two can come up with an outfit that you both like and that is still aligned with the wedding theme.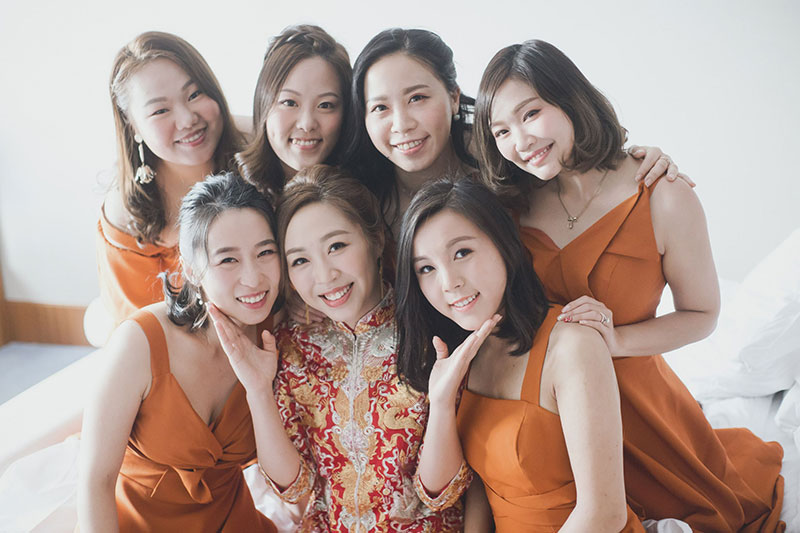 [From: Bold Colors Made This Hotel Wedding an Extra Romantic Celebration / Photo: The Fotop Perry Vision – Storyteller and Jeff Lee Pictures]
(3) Keep the peace with the other bridesmaids.
The bride tribe is usually made up of the bride's friends and family who have been there for her at different seasons in her life. That means you'll be with different people and you may have opposing ideas or opinions when it comes to wedding planning. Even if that is the case, remember to keep the peace with the other bridesmaids despite having different ideas.
(4) Be on time.
The last thing a bride should worry about is her girls being late. So, you know it–be on time for all your plans with the bride, and most especially on the wedding day.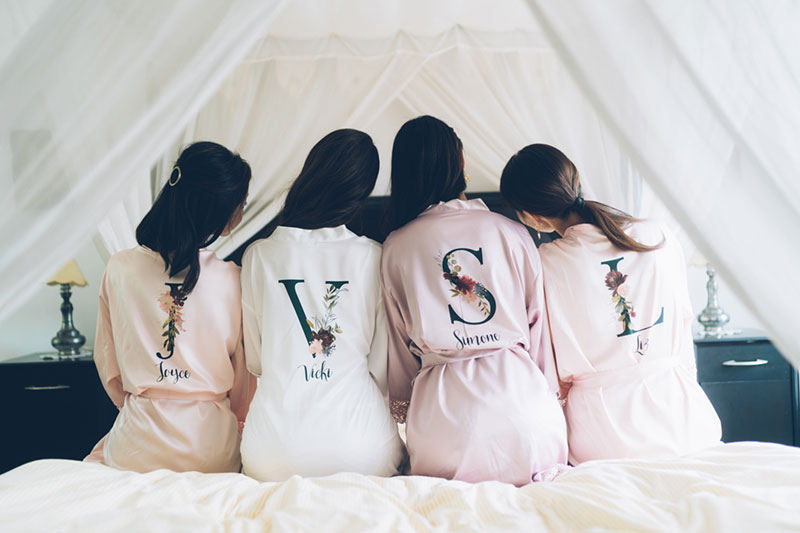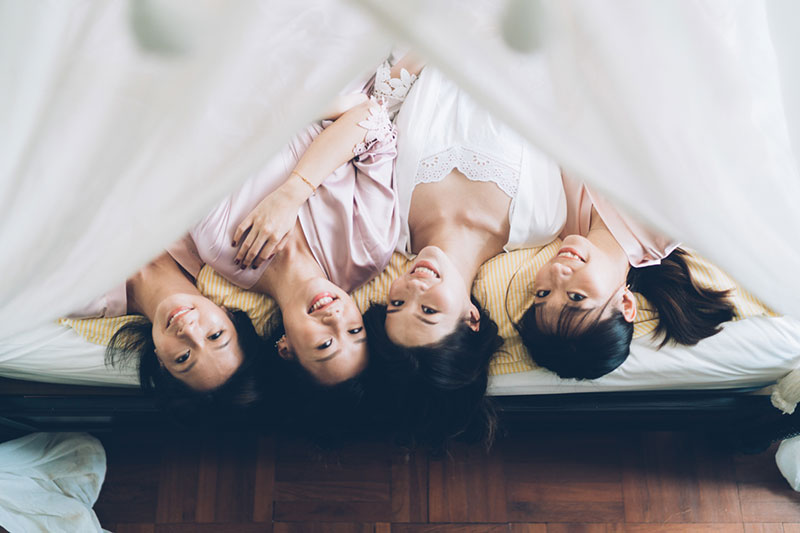 [From: A Rustic Garden Wedding at The Pavillion Filled with Peach and Cream Flowers / Photo: Martin Aesthetics]
(5) Calm the bride.
Whenever there are challenges, help your bride calm down. Help her get all those emotions out but also steer her back to the right direction and work on the possible solutions with her.
(6) Always offer to help.
If things really start to get too overwhelming, offer to step in and help. Some brides may be shy to ask for help, so being vocal about your willingness to help in any way possible will be a big help.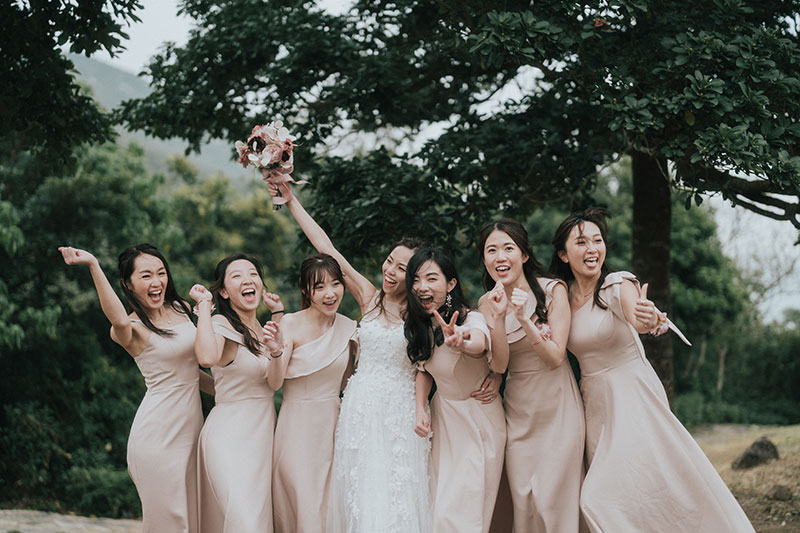 [From: A Fresh Neutral Palette Set The Tone For This Hotel Wedding / Photo: SHUCHi Production]
(7) Take care of the finishing touches.
When the wedding starts to draw near, all the little details will need attention. By this time, your bride will also be very busy. Offer to take care of the finishing touches, if needed. This way, you can take some load off from the bride.
(8) Take the reins on the wedding day.
Lastly, work with the rest of the entourage and the wedding planner or coordinator on the wedding day so the bride can focus on getting married. It's her most special day after all, she should be fully immersed in the moment.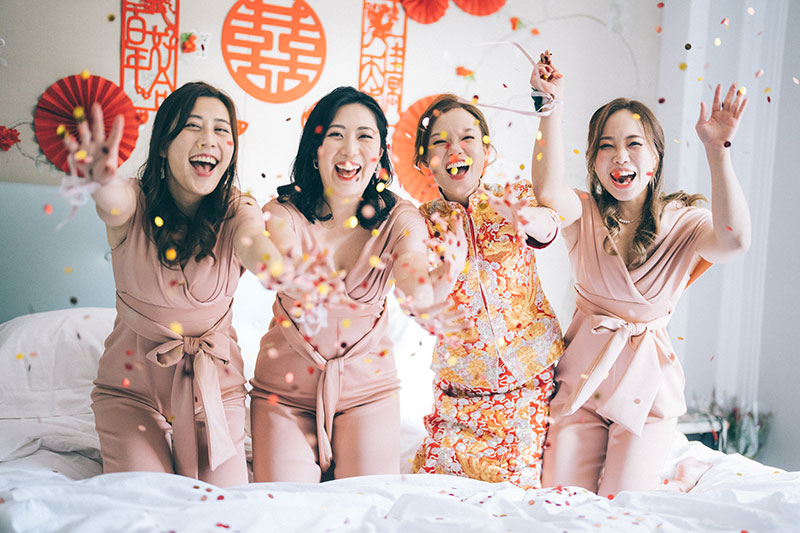 [From: This Couple Honored Their Chinese Heritage with Elaborate Traditional Garments During Their Wedding / Photo: J.Aperture]
Need more tips on how to be a good bridesmaid? Read these.