Can you already feel the holiday spirit? We surely can. We're also extra excited for all the beautiful Christmas decorations that have started to pop everywhere–lanterns along the streets, Christmas trees in malls, lights and wreaths in homes! If you've been looking for some inspiration to get that holiday decorating spirit in you, we've got what you need. Together with our partner florists from The Aisle, we rounded up some beautiful Christmas-inspired floral decorations that you can replicate for your homes or even take inspiration from for your own wedding flowers. (December brides, these will suit you perfectly!) So, come along scroll on to get that Christmas spirit light up in you!
Holiday Presentation Bouquet
The presentation bouquet, which is made by long stemmed flowers and foliage, can easily be dressed up for the holidays. Home Sweet Florist added earthy fillers in season to give this natural-looking bouquet that holiday touch. As a bouquet, the bride can carry it cradled in her arms to let the flowers flow down naturally. But this versatile beauty can also be a table decoration–add a candle and some loose petals and you have an instant centerpiece for an intimate gathering!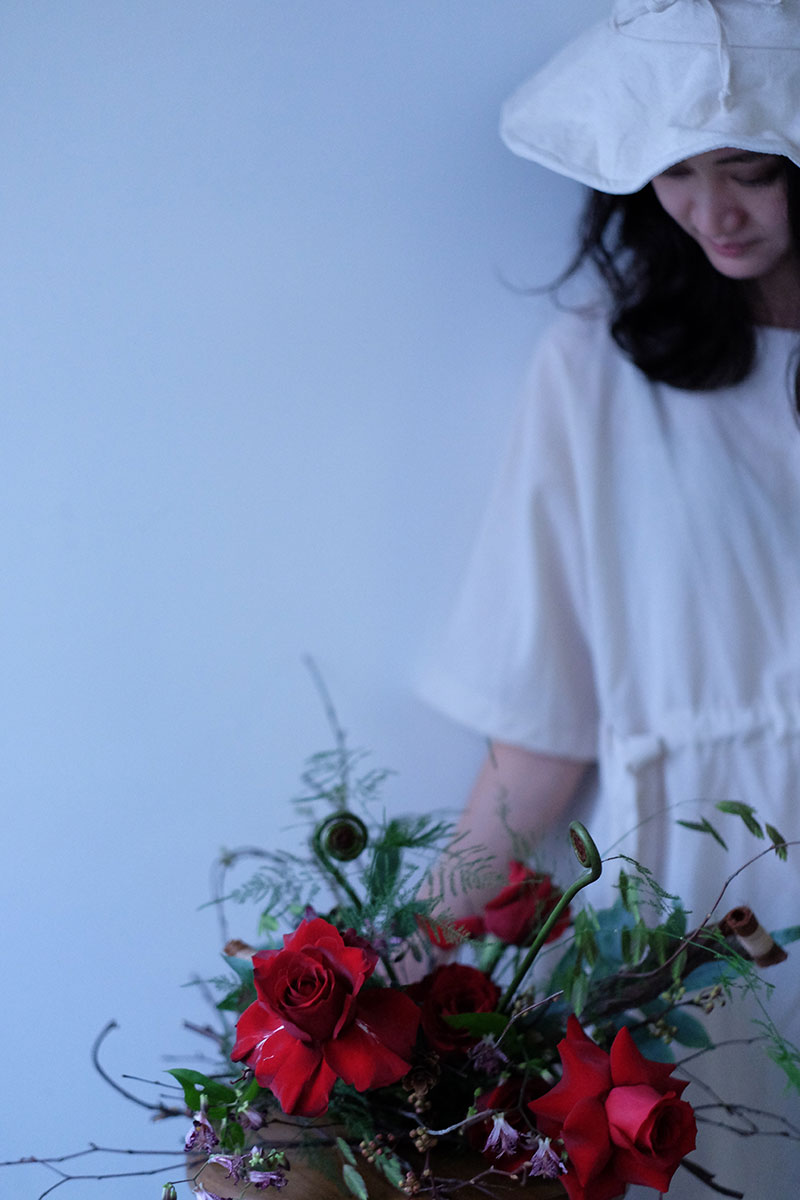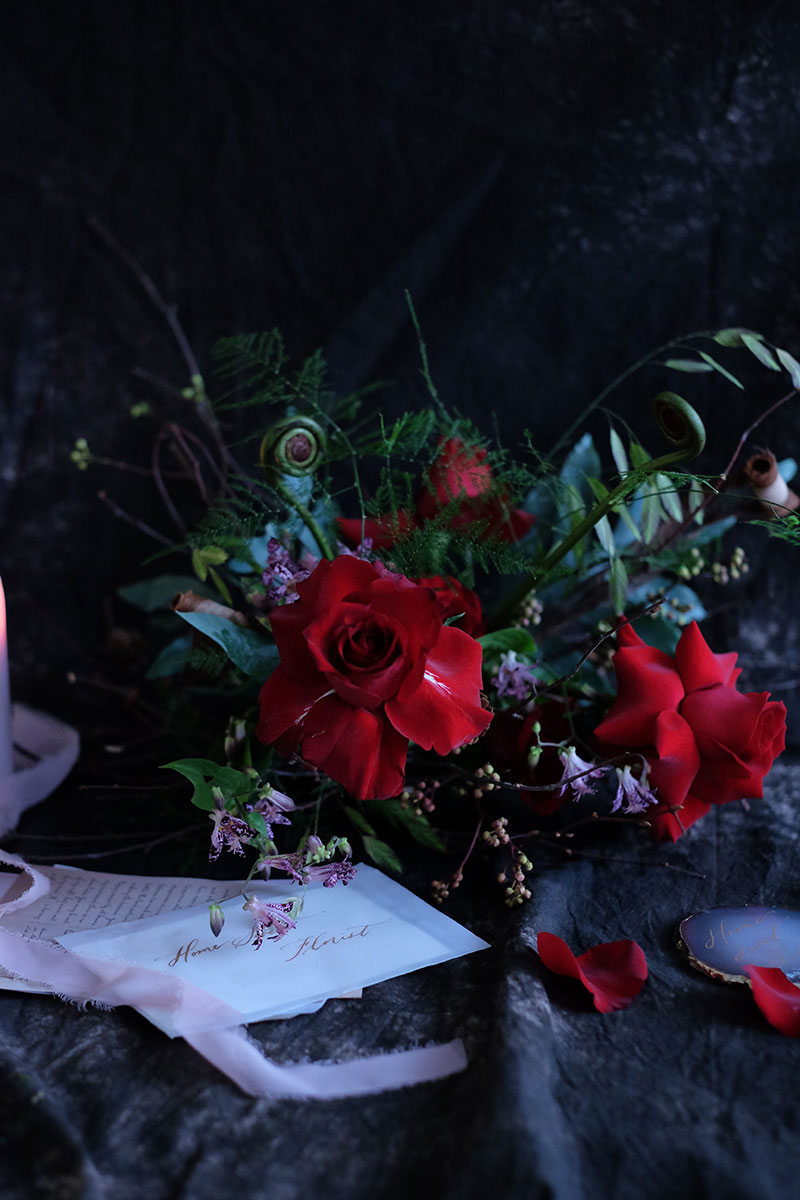 All-white Christmas Wreath
Preface – Impress by Flowers reminds us all that we need not stick to green and red for your Christmas decorations. Instead, we can use white–the most versatile color ever–and add elements of the season to create decorations that are just as much in theme. This gorgeous creation made with white fillers in white has that festive feeling all over it!
Holly Berry and Pine Floral Décor
If you really want to take things up a notch at home, then this Christmas home floral decoration by Make Your Choicesss Floral Lab is just what you need. Fresh pine will definitely have your home smelling like Christmas! Holly berries in red and white keep this arrangement looking fresh, while the metallic frame adds a modern touch to it! Get the holiday spirit all over your home now with this floral arrangement.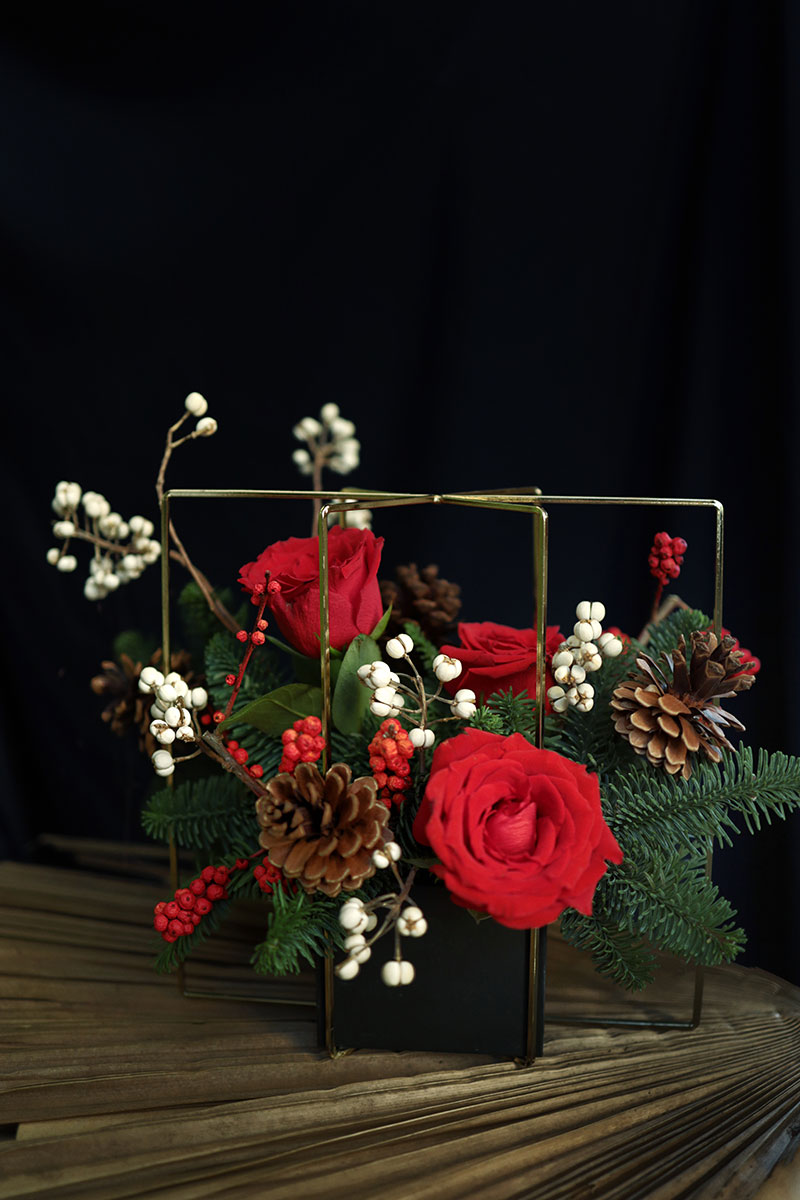 Classic Christmas Wreath
There are those who really love classic Christmas wreaths–I do, too! Here was have some creations by Homemade Floral that will surely remind you of the holidays every time you see them! Choose between a full wreath complete with red and silver balls, or a rustic-looking half-filled one, either way you will get that classic Christmas look for your home.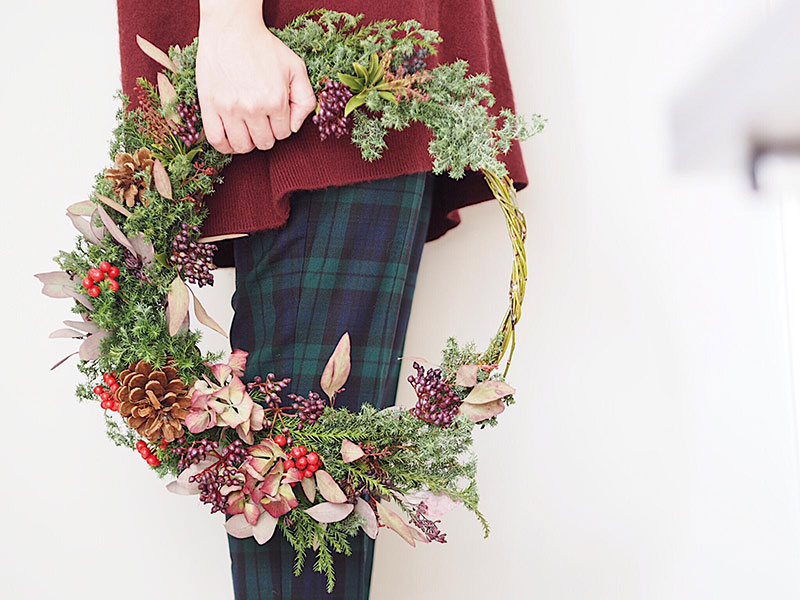 貴族松鮮花花束 Royal Christmas Bouquet
In the past, we shared how you can add festive details to your wedding, and now we'd also like to add this gorgeous bouquet by Make Your Choicesss Floral Lab to the list! It has all the holiday elements we all love–red flowers, pine cones and pine leaves, holly berries, and gold fillers. You can't go wrong with this in hand!