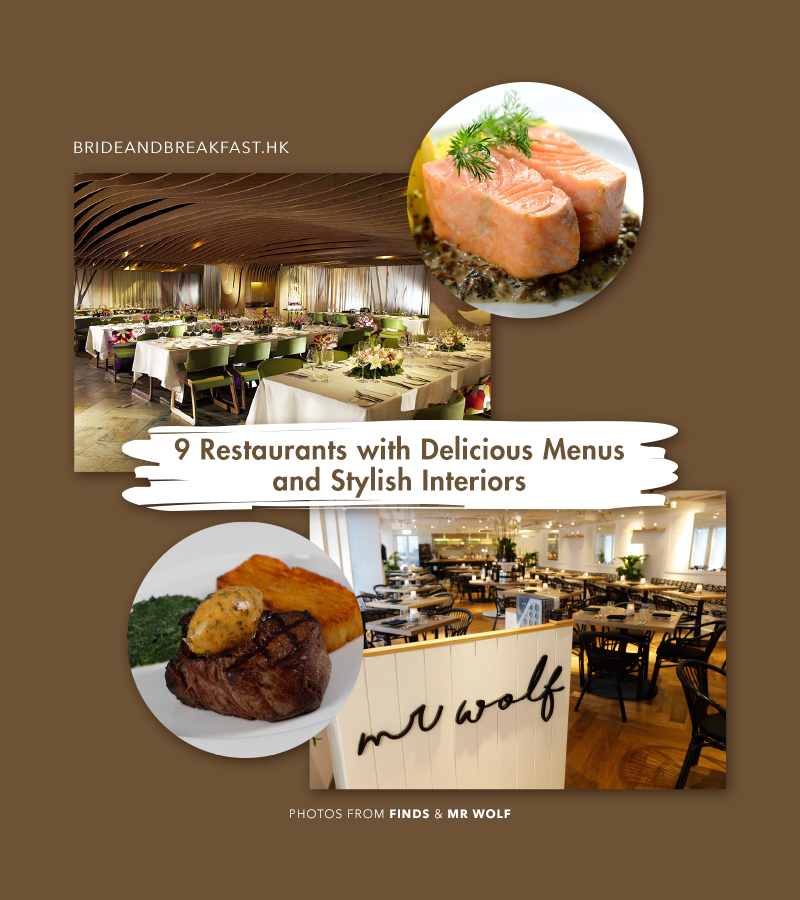 Intimate weddings require cozy settings where you can just enjoy great food and great company. In our recent article, we shared some unique restaurants that you can book for your wedding or for a small reception afterwards. Today, we've decided to add to that list so you have more choices at hand. The beauty of having these restaurants as a wedding venue (if you haven't figured it out yet) is that you get to savour delicious food amidst curated interiors that enhance the experience and heighten the occasion even more! Here are more local restaurants to visit and consider if you're eyeing an intimate gathering for your wedding, pre-wedding dinner or post-wedding celebration.
(1) ALTO
ALTO is perched on the 31st floor of the stunning V Point Tower in Causeway Bay, featuring breathtaking views of Hong Kong and a classic grill menu with a modern twist. Internationally acclaimed designer Tom Dixon's Design Research Studio crafted a venue of infinite beauty, one that reveals stunning views across Victoria Harbour and features influences of the elements of stone, wood, fire, and water. Alongside these views comes the finest grill items of exclusively sourced beef, an eclectic array of starters and salads, and creative side dishes and decadent desserts created by head Chef, Mike Boyle. Supported by a superb range of wines from some of the world's most respected vineyards and a creative assembly of cocktails, ALTO delivers an uninterrupted view across Hong Kong and exceptionally pleasurable dining experience.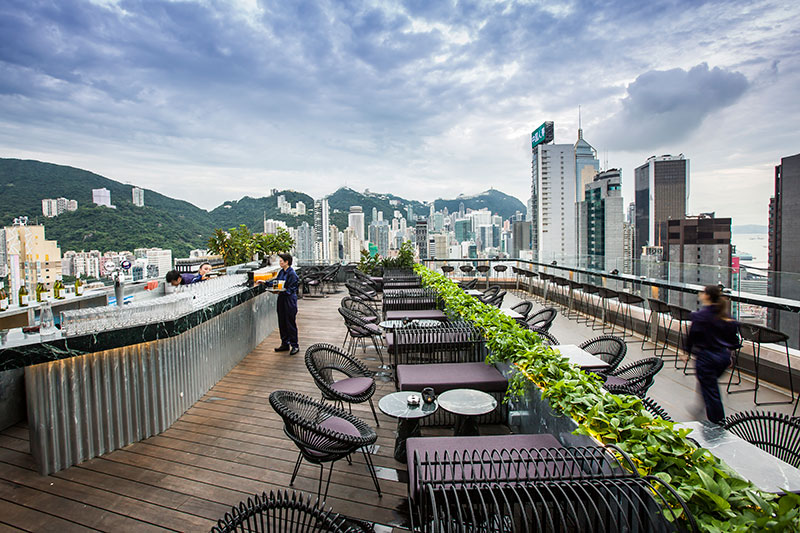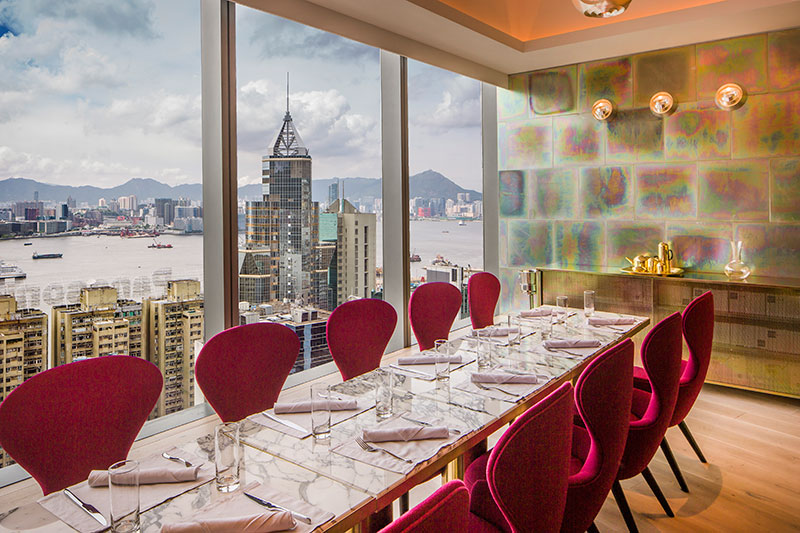 Venue Size and Capacity:
Indoors: 100 pax seated, 200 pax standing cocktail
Outdoors: 100 pax seated, 230 pax standing cocktail
Minimum Charge:
Lunch: Indoors HK$90,000, outdoors HK$60,000
Dinner: Indoors HK$120,000, outdoors HK$90,000
These are reference prices only as final price will depend on date and time.
Starting Price Per Pax:  HK$650
Menu Choices: Cocktail, buffet, and seated dinner menus.
Other special offers: Custom cakes and performances are available.
Website: http://www.diningconcepts.com/restaurants/ALTO
(2) The Chop House
The Chop House, located at Mira Place 1 in the heart of Tsim Sha Tsui, offers a fabulous and rare feature in the form of a massive al-fresco dining atrium as well as a cozy interior seating for those who prefer an indoor, homespun dining ambiance. Fresh ingredients and delicious comfort food are at the forefront of The Chop House experience. What makes this place an even more memorable one for visitors is the relaxed yet vibrant atmosphere. The menu was also created with a sharing experience in mind, perfect for couples who want a comforting wedding feast. The hearty items on the menu are accompanied by an extensive selection of wines, crafted cocktails, beers, and a collection of inventive milkshakes. Eating will surely be a fun and delicious experience at The Chop House. Your guests will love every bit of this place.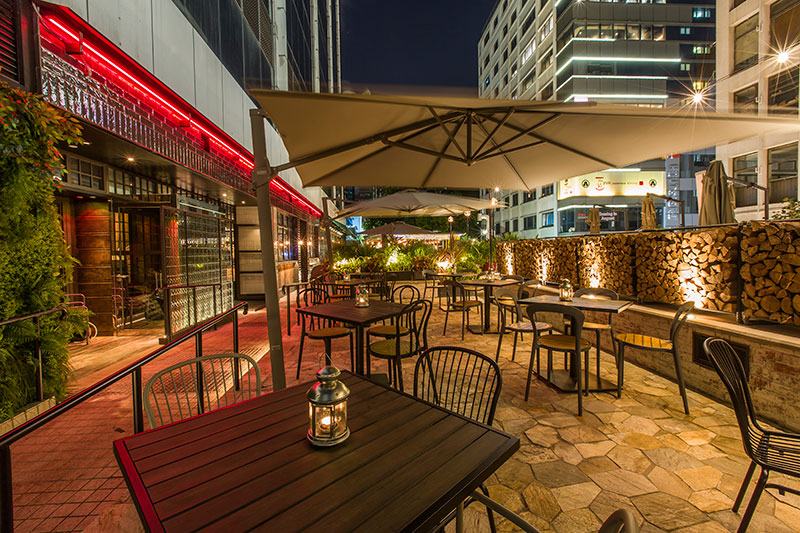 Venue Size and Capacity:
Indoor Dining Area: 1,238 sq. ft., maximum of 80 pax for sit-down dining
Outdoor Garden: 2,402 sq. ft., maximum of 170 pax for sit-down dining OR maximum of 350 pax for standing cocktail
Minimum Charge: Minimum spending is subject to event size, time, season, and venue availability.
Starting Price Per Pax:
Lunch: $158, plus 10% service charge per person
Dinner: $398, plus 10% service charge per person
Free Flow Beverage Package

2-hour non-alcoholic drinks: $190, plus 10% service charge per person
2-hour alcoholic: $250, plus 10% service charge per person
Website: https://the-chop-house.com/
(3) The Ocean
As the name states, The Ocean by Oliver Bellin will give you a expansive sea view and interiors full of beautiful blues. But besides all the ocean-inspired details of this venue, the only Michelin-starred restaurant in Hong Kong's Southside will deliver an exquisite Breton dining experience that combines the best of earth and sea. The Ocean's 10,000 square foot space at The Pulse in scenic Repulse Bay, The Ocean is an ode to decadent, artfully designed décor that complements the Southside's natural beauty with striking interior themes. From the floor-to-ceiling panoramic windows, the exquisite details in the choices of the art of table, the tailor-made ceramics, to its booths and tables, The Ocean is designed to convey the beauty of coral reefs and every feature unites to evoke a sense of oceanic tranquility.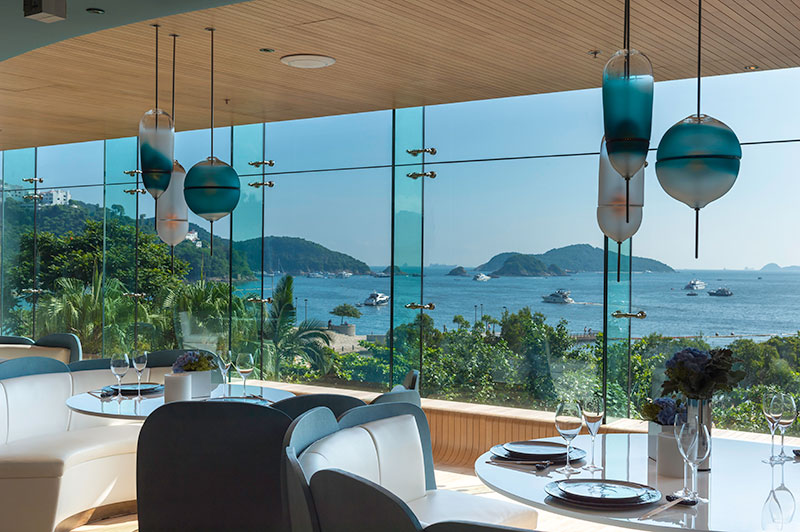 Venue Size and Capacity: 500 sq. meters, 60 guests
Minimum Charge: HK$60,000 for weekdays and HK$90,000 for weekends
Starting Price Per Pax: HK$ 988, plus 10% service charge for a 4-course menu
Menu Options: Kindly contact restaurant directly for full menu details.
Other Special Offers: Hosting the ceremony at the Cabana for additional HK$30,000 on weekdays and HK$60,000 on weekends.
Website: http://www.theocean.hk/
(4) Alibi
Offering an exceptional dining experience above the bustle of the city, Alibi is a modern stylish restaurant and bar where you can enjoy bespoke cocktails and creative shared plates with influences from Asia and Europe. It's where good food and good company intertwine.  You'll be drawn to it's interiors–particularly the custom-designed, copper pendant lighting set amidst a variety of tribal fabrics and tweed-clad armchairs. And to top it off, British Chef James Oakley has crafted an all-day menu that includes seasonal amuse-bouches, small and large plates, jet-fresh chilled, and steamed seafood, charcuterie, cheeses, and a selection of desserts for sharing. Located at Cordis Hotel, Alibi is a prefect city venue that has it all–delectable food, an enticing drinks menu, urban-chic interiors, and a refreshing ambiance that will turn any wedding into a unique experience.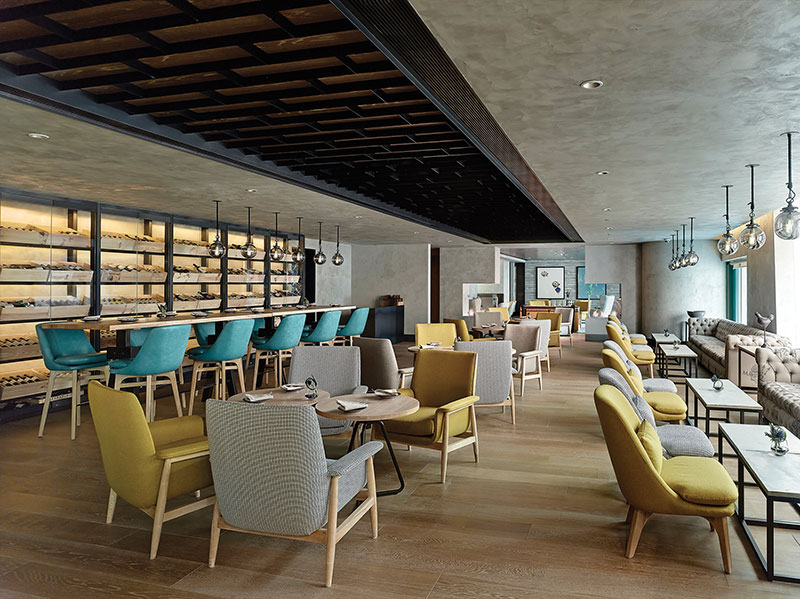 Venue Size and Capacity: 5,500 sq. ft., 140 pax
Minimum Charge: Lunch HK$55,000, Dinner HK$85,000
Starting Price Per Pax: HK$400
Menu Options: 2 buffet and 2 cocktail menus.
Other Special Offers: Built-in projector and screen.
Website: http://www.cordishotels.com/en/hong-kong/restaurants-and-bars/alibi-wine-dine-be-social/
(5) Yi's Kitchen 
Yi's Kitchen is a two-storey restaurant that provides quality food and beverage services to visitors of Jao Tsung-I Academy. With its flexible settings and professional culinary and service teams, it is also an ideal venue for weddings, private parties, and corporate functions. The outdoor atrium is perfect for an intimate ceremony or casual and relaxed banquet, while the indoor venue features a combination of whites and woods, putting together that homey feel for your intimate gathering.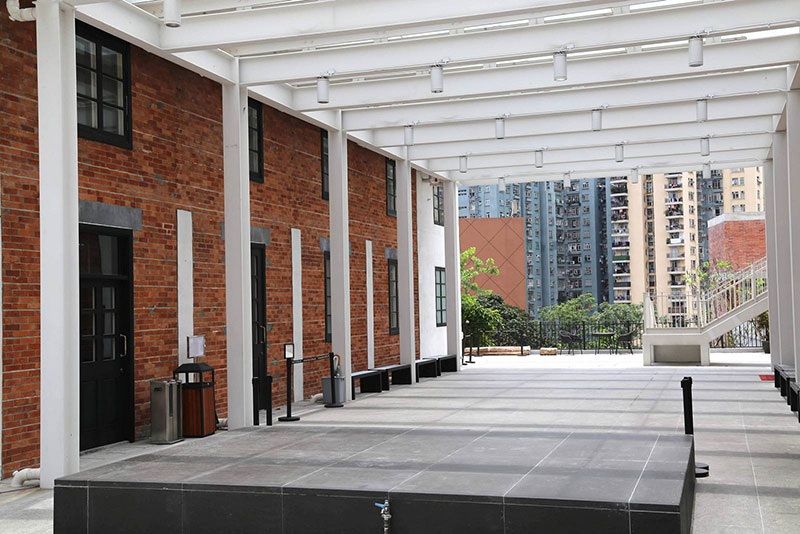 Venue Size and Capacity:
Upper Level – 84 pax for buffet style and 120 pax for sit down.
Lower Level – 70 pax
Minimum Charge: Negotiable
Starting Price Per Pax: HK$224
Menu Options: Western set, buffet and Chinese.
Website: http://www.epicurean.com.hk/new/restaurants/yiskitchen.php
(6) Mr Wolf
Mr Wolf is a full-service dining and entertainment venue that fuses the delicious taste of home style cooking with exciting new cooking techniques. This venue, located in the heart of Hong Kong, can accommodate up to 200 guests in the main dining room, terrace, and the lively bar area. This cool, new destination is commonly visited by city goers for after work drinks, weekend brunches, catching up with old friends, and many other events and parties. Make your wedding a homely occasion for family and friends to enjoy 'til the end, here at Mr Wolf.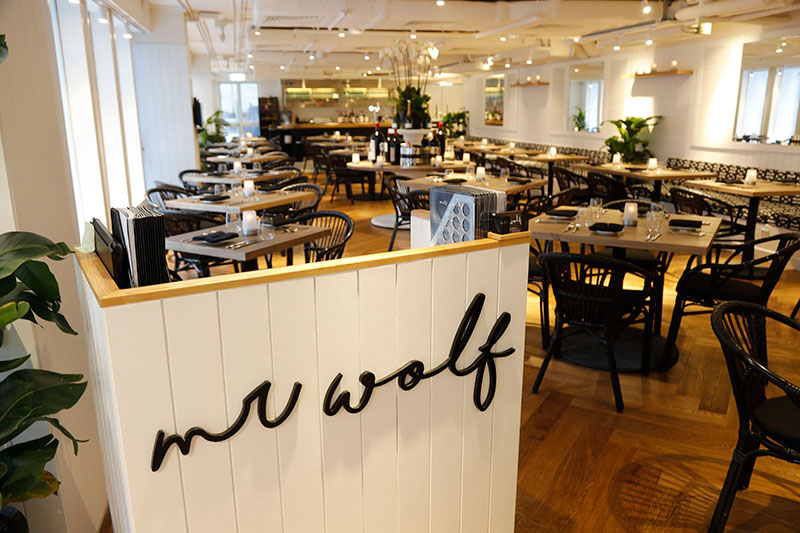 Venue Size and Capacity: 120 pax seated, 250 pax standing
Minimum Charge: HK$100,000
Starting Price Per Pax: Varies.
Menu Options: Menu is customized.
Website: http://mrwolf.hk/
(7) Pirata
Pirata takes pride in being true to the Italian philosophy of food–fresh ingredients and simple recipes prepared with respect for all their guests. Honesty is at the heart of their food philosophy making dishes true to Italian taste and uncompromising in terms of quality and value. Pirata cooks for guests the way one would cook for their family–with loving care.  The friendly and personal service style reinforces the passion put into the food. At Pirata, guests can expect more than just a meal; they can expect an unforgettable experience.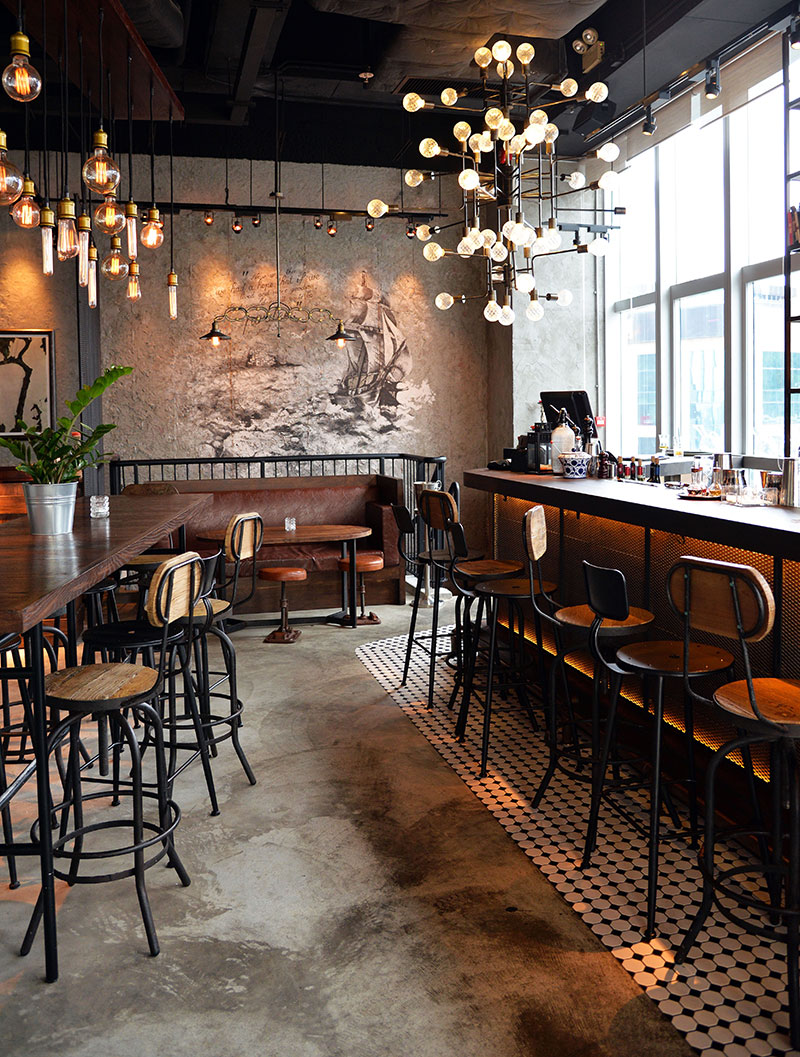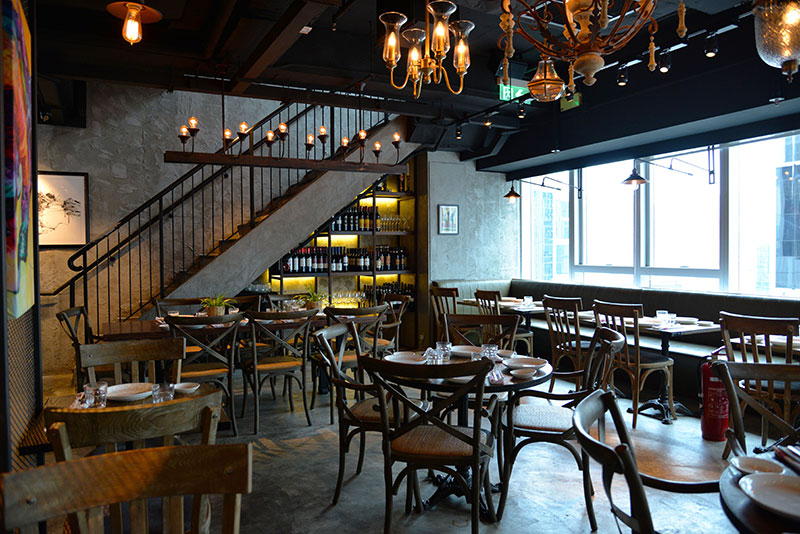 Venue Size and Capacity:
29th floor, up to 50 pax seated
PDR, up to 20 pax
Minimum Charge: Price is on a case to case basis.
Starting Price Per Pax: Starting HK$550 per pax.
Menu Options: Please refer to their website for full details.
Website: http://pirata.hk/
(8) Finds
FINDS, Hong Kong's iconic Nordic restaurant and bar, is an acronym for the Nordic countries–
Finland, Iceland, Norway, Denmark, and Sweden. Since it was established in 2004, FINDS has been
helmed by Finnish celebrity chef Jaakko Sorsa. Under his management and guidance, FINDS, through the years, has surprised its guests with an extensive menu for dining in Nordic style–savour a contemporary multi-course meal, or share dishes prepared in the traditional way. Inspired by the generous Nordic seasons, majority of the award winning cuisine features seasonal ingredients imported directly from Northern Europe, and complemented with original Nordic cooking techniques such as smoking, curing, pickling, and fermenting. Just like the exceptional food, FINDS' interior is just as inviting. The interior evokes the delights of Nordic summer, a stylish and comfortable environment that suits every mood, every day, every occasion.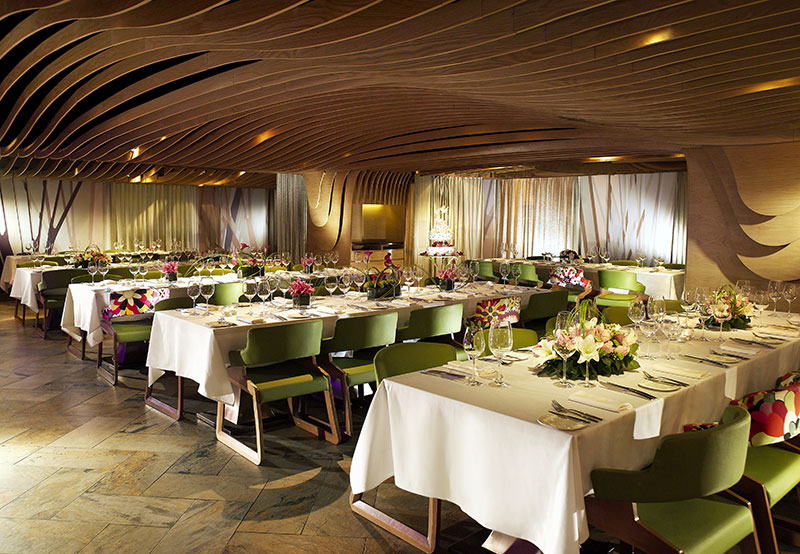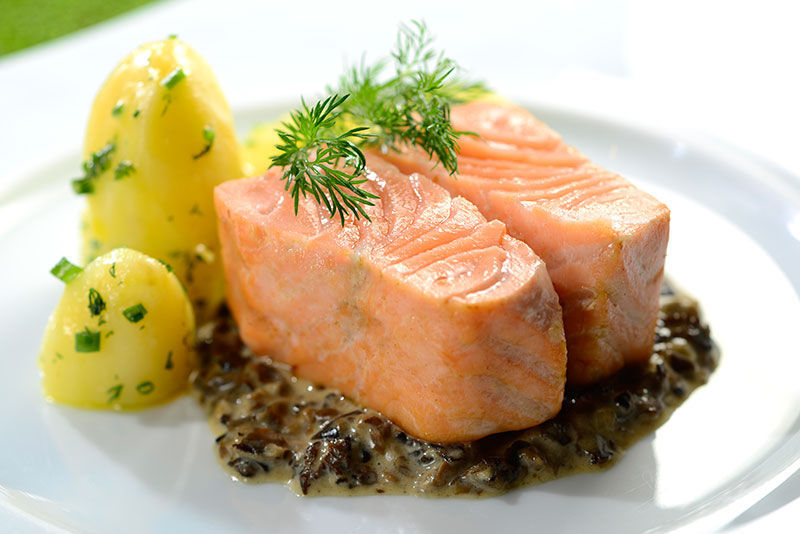 Venue Size and Capacity: 215 m² (2300 ft²) 250 pax for cocktail, and 120 pax for banquet
Minimum Charge:  Starting from HK$24,000 plus 10% service charge.
Starting Price Per Pax: HK$480 plus 10% service charge.
Menu Options: A variety of menu selections, including set lunch and dinner, buffet lunch and dinner, and cocktail. For more details, get in touch with FINDS.
Website: http://finds.com.hk/
(9) The Peak Lookout
Known as a gastronomic paradise in Hong Kong, The Peak Lookout boasts of a beautiful setting with both indoor and outdoor seating that serves a panoramic view of Aberdeen. If you want a wedding away from the hustle and bustle of the city, The Peak Lookout is an ideal place for you. Situated on the top of the Peak, the restaurant has an intimate and peaceful setting.  The Peak Lookout also offers a wide variety of quality fine food that all its visitors keep coming back to. Besides being an elegant Asian favourite and renowned for offering the best and freshest oyster in season, the extensive menu features classic Western dishes, open-flame tandoori and charcoal barbecue items, and an exciting range of their own specialties.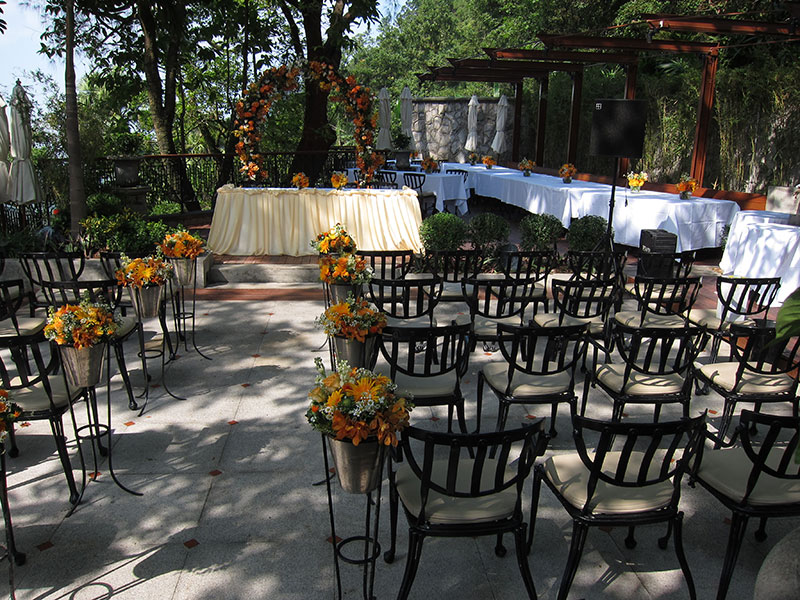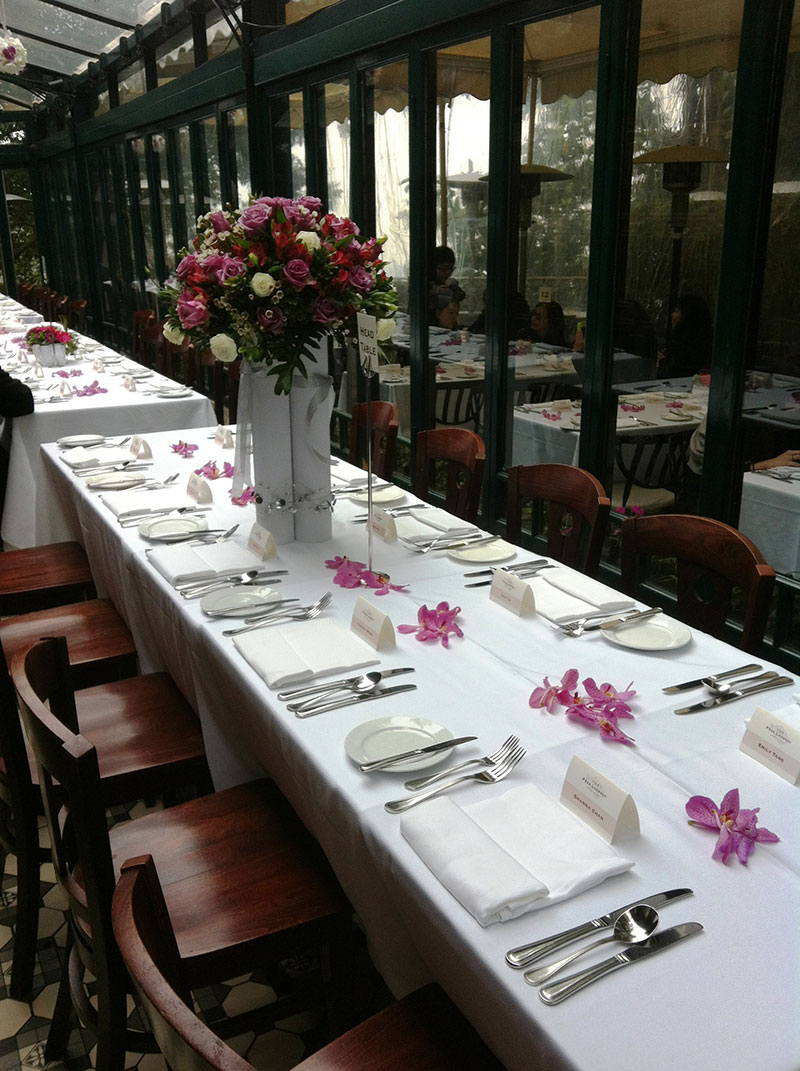 Venue Size and Capacity:
Indoor area can accommodate 100  pax for buffet style and 120 pax for sit-down dinner.

Outdoor area can accommodate 150 pax for buffet style and 200 pax for sit-down dinner.

Whole restaurant can accommodate 250 pax for buffet style and 320 pax for sit-down dinner.
Minimum Charge: Negotiable
Starting Price Per Pax: HK$328
Menu Options: Western set, buffet, and cocktail.
Website: http://www.peaklookout.com.hk/