Everyone dreams of having a romantic pre-wedding shoot in Europe. Paris, the city of love is one top choice, or maybe surrounded by the Tuscan countryside. The reality is, such an engagement is pricey. And if you're working on a tight wedding budget, this is probably something you'll have to forego. But wait! Before you think all hope for a dreamy European engagement session is lost, we found a solution! Yes, you can have an idyllic photo shoot and here's the best part: it won't cost you an arm and a leg! Here's how.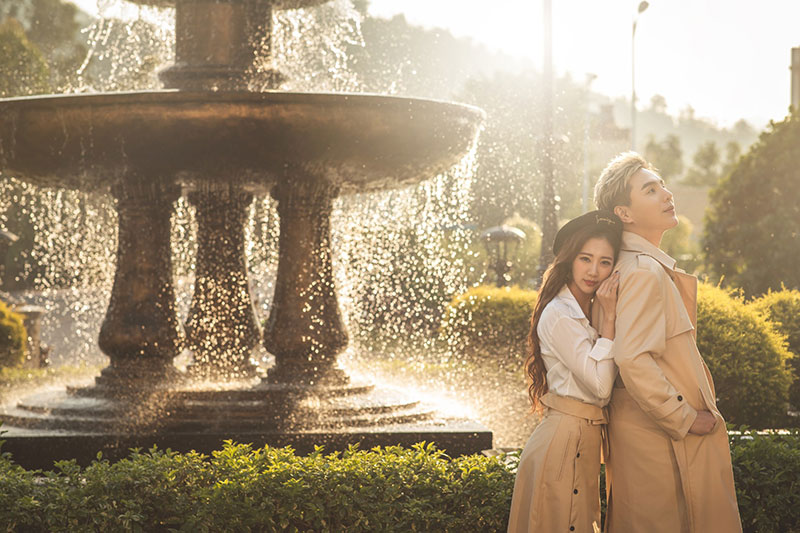 Europe at Your Doorstep
Not far away, in the Guangzhou countryside, is a European style setup that mimics all your favorite scenes from destination locations. Here you'll find small towns and streets with quaint houses, cobblestone walkways and bridges, a glass chapel on water, and even a Roman-inspired open hall. Now you know that you can enjoy a European holiday anytime, even just for a weekend. Your dream engagement session is now easily within your reach.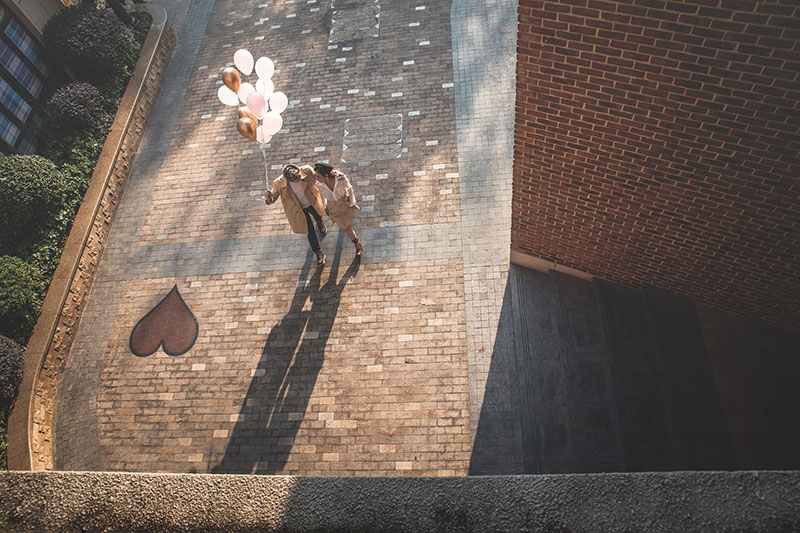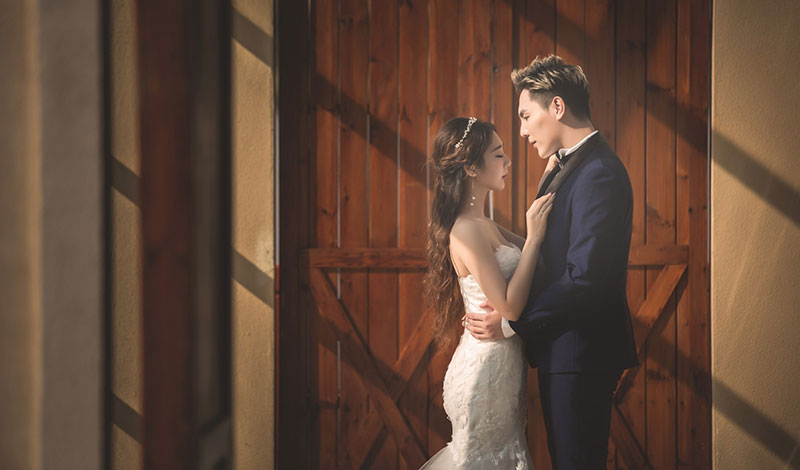 Beautiful Indoor and Outdoor Settings at Your Midst
At this European town you have both, indoor and outdoor locations for your choosing. If you fancy an outdoor scene, you can take shots amidst the blooming flowers everywhere—flowers for all kinds of seasons are available! You can also stroll along the open grasslands for that summer-like look, or sit by the gardens which have classic French-style greens and fountains. For city settings, take advantage of the architecture all around, including the chapel and the town center that look like those in stories we grew up to. Meanwhile a little French town, made with the exact blueprint of an actual one, is perfect for those candid shots. Sit at the cafe at the street corner, or have afternoon tea at the restaurant facing the lake, just as you would in Europe. Whatever European style, theme, or look you're going for, you'll find it here.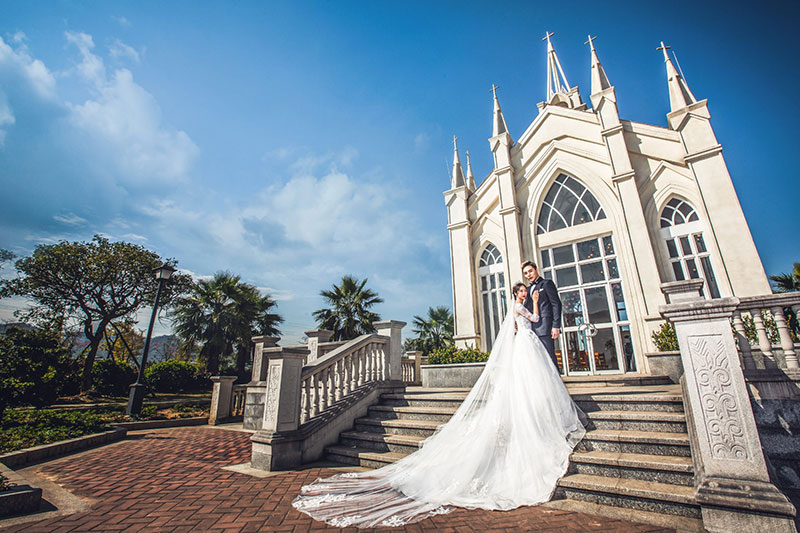 An Extra Korean Setting Just for You
And there's one extra spot that you can also take advantage of: the Korean-styled indoor photo studio that's an exclusive offer if you get the shooting package. So do take some extra time to have more shots, here. You won't only have dreamy European photos, you'll also have cute snaps in a Korean setting.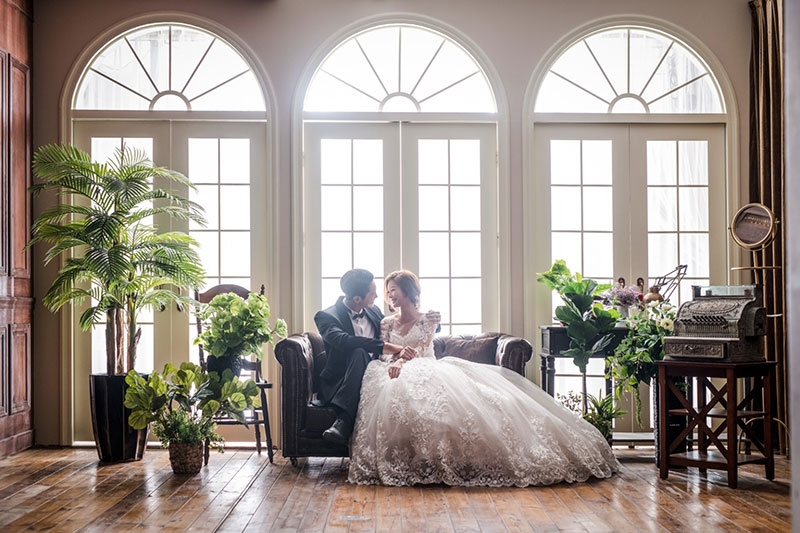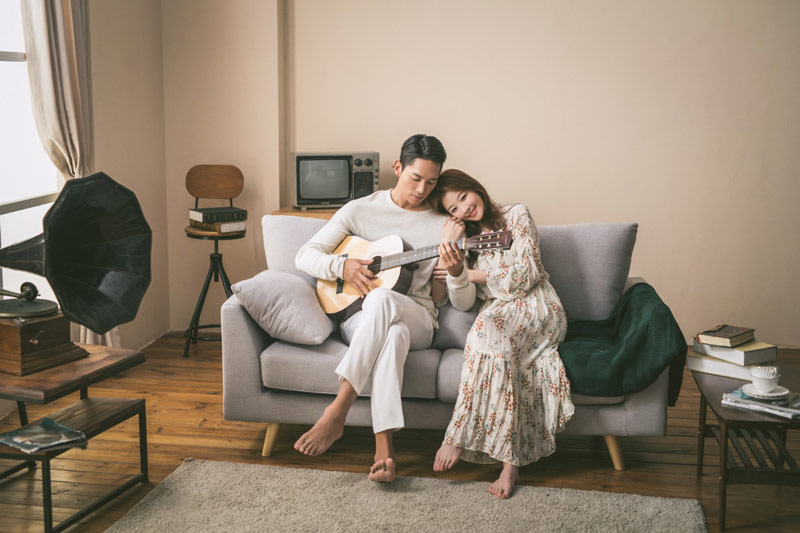 You might be wondering how much a trip and photo session here costs? With a starting rate of HK$10,999, inclusive of bridal makeup and hair styling, wedding gown, transportation, make your dream European engagement session a reality. We have S.A. Wedding to thank for recreating this European setting and reproducing all our favorite views. With this unique location at your fingertips, you definitely can have all those picturesque photos to celebrate this new and exciting time in your life.
Learn more or book a package now through the below:
Tel: (852) 2543 8826
Email: [email protected]
Facebook: SA Wedding
Instagram: @Saweddingkorea