It's been a crazy couple of months, don't you agree? We're faced with uncertainty and fear. We can't help but worry about what the future holds. We are filled with the very same fears and apprehensions as you, yet what really keeps us going is love. Love inspires us, gives us hope, and reminds us that beyond all the chaos right now, we have each other.
To keep the hope alive, we really pooled our efforts to make sure that B Magazine 3 reaches you all. May the love stories inside be a beacon of hope for everyone. May it also inspire brides and grooms whose weddings have been postponed to stay positive. We, and all your wedding vendors, are here for you!

For our cover story, we pay tribute to our very own: Hong Kong. Hong Kong is a unique place–rich in diversity, where the past and present converge and create. In these few spreads, we hope to honor Hong Kong, our home, and show that it's a beautiful place unlike any other.
Of course, we have beautiful, well-thought-out weddings with captivating details in the magazine. These will surely uplift your spirits and give you the inspiration you need to stay positive and optimistic.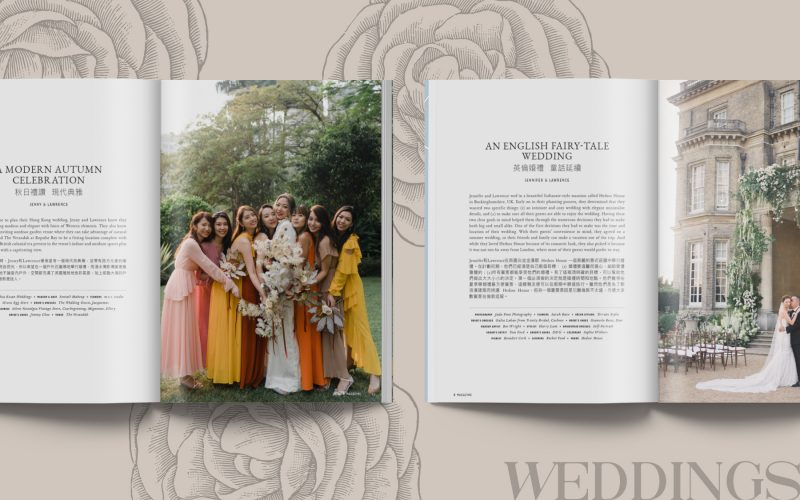 We also have special articles that were made in collaboration with vendors namely, a feature on tips for destination engagement shoots and a trend update on the latest in bridal fashion. You will also learn about what you can do to have a lasting marriage in our special feature by Rob Penner. Then as a treat, we included a photo editorial featuring the work of one of our local desingers, Barney Cheng. Lastly, we prepared some fun couple games and activities to pass the time with.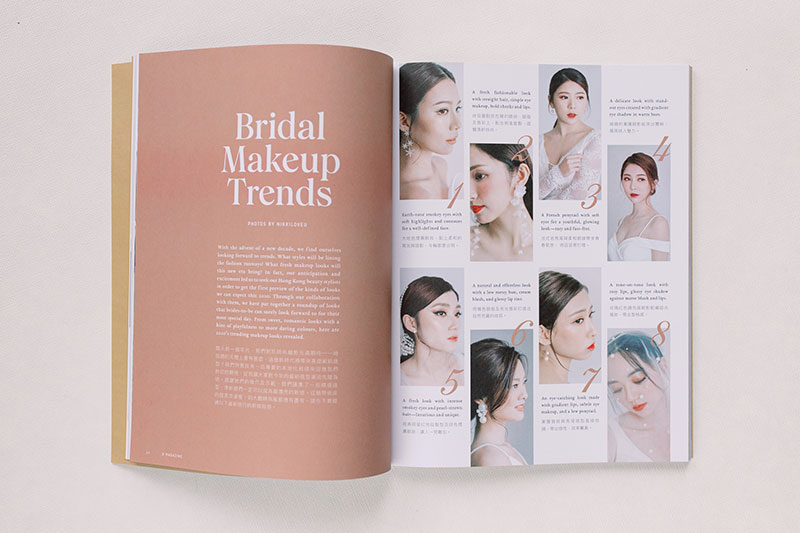 For your wedding planning needs, we have a FREE downloadable copy of the Directory, a supplement that contains vendors who can make your dream wedding come to life.
We hope B Magazine brings you a little joy amidst these times. Let's continue to celebrate love and hold on to its promise of a better and brighter tomorrow.
Get your very own copy of B Magazine 3 now. Click here. You may also click here for the complimentary directory PDF booklet. Finally, feel free to visit one of these bookstores nearest you, too.
Eslite Causeway Bay
8/F Hysan Place,
500 Leighton Road, Causeway Bay, Hong Kong
Eslite Spectrum Taikoo Store
Unit 074 G/F & Unit 144 1/F, Cityplaza,
18 Taikoo Shing Road, Tai Koo, Hong Kong
Eslite Spectrum Tsim Sha Tsui Store
Star Annex 2-3/F, Star House,
3 Salisbury Road, Tsim Sha Tsui, Kowloon