Today's feature will whisk you away and take you to the dreamiest of scenes ever. Wondering what we're talking about? Spare some time to view this photo session by none other than Jenny Tong to witness a captivating wedding set-up aboard a yacht. Far off on the sea, Nicole Please Weddings, reinvented the classic intimate wedding by bringing a romantic setting on to The Wan. The whole experience included a cozy picnic on the deck, a special aerial show, and a candlelit dinner at the end of the day. Grand weddings have never left our hearts–we truly yearn to celebrate with everyone dear to us–but intimate weddings allow brides' and grooms' love to reign over the fear and uncertainty caused by the pandemic. Through this creative execution, couples can escape to a magical union and turn their wedding into a day unlike any other. Let today's feature inspire you to look over and beyond any limitation you might be facing. Your wedding can be everything you've ever dreamed of and more! All you need is a to trust in your love and let it pave the way forward.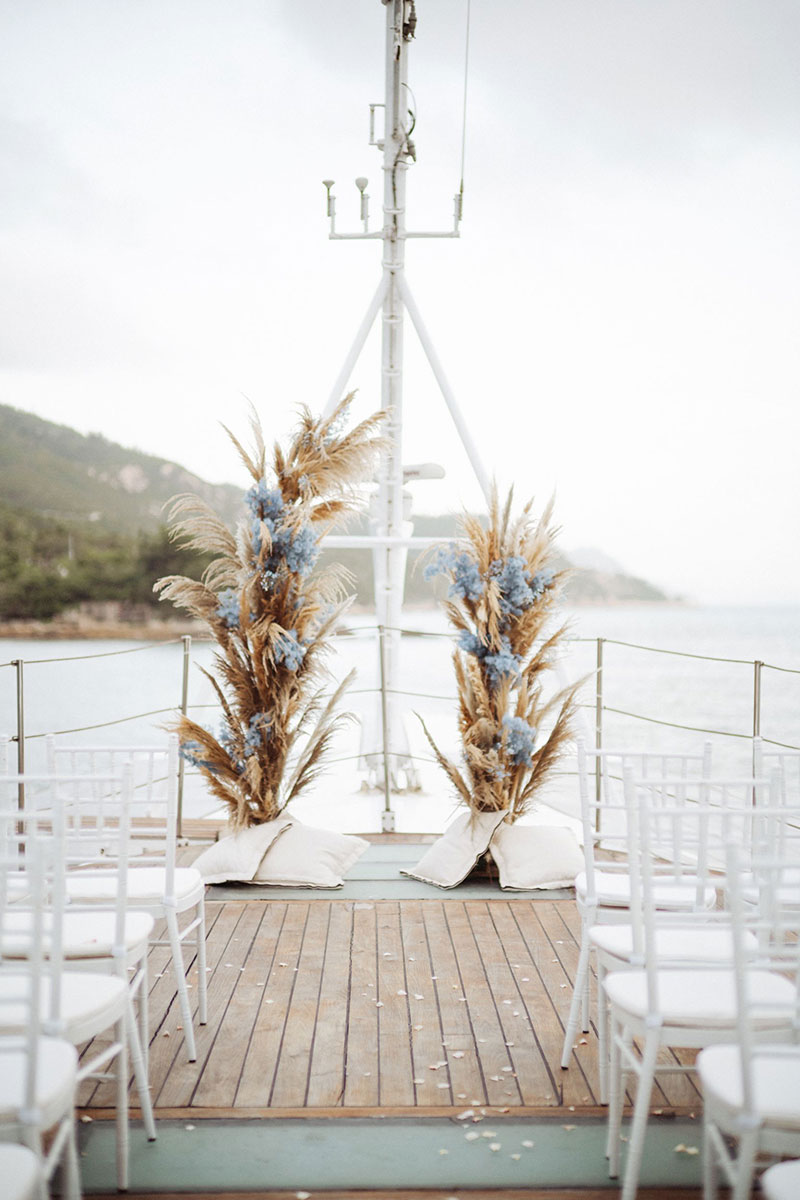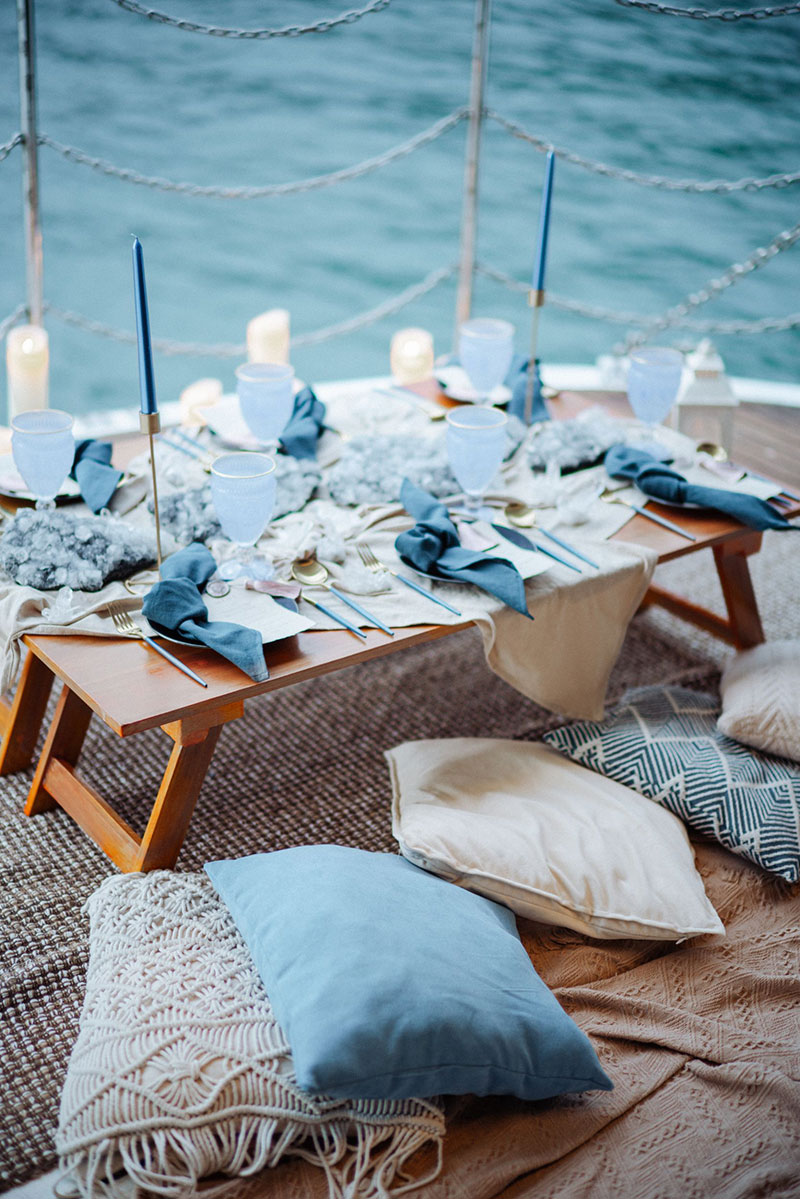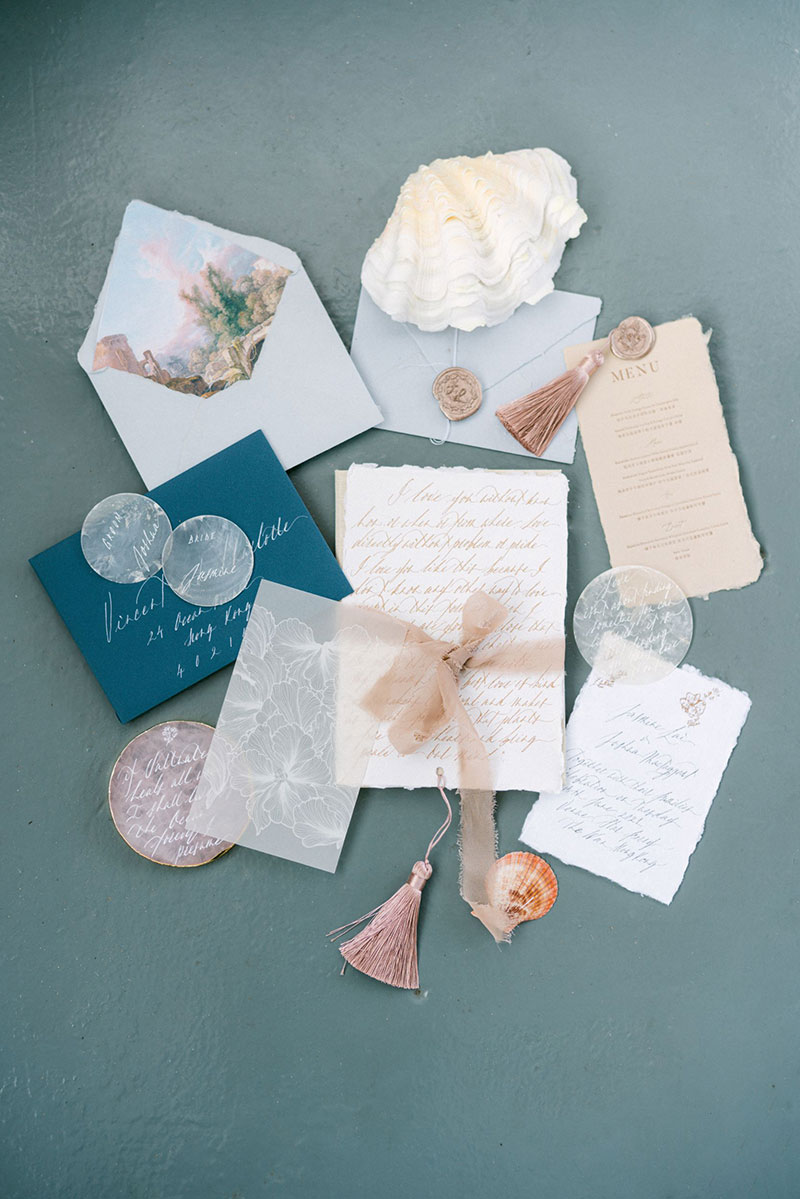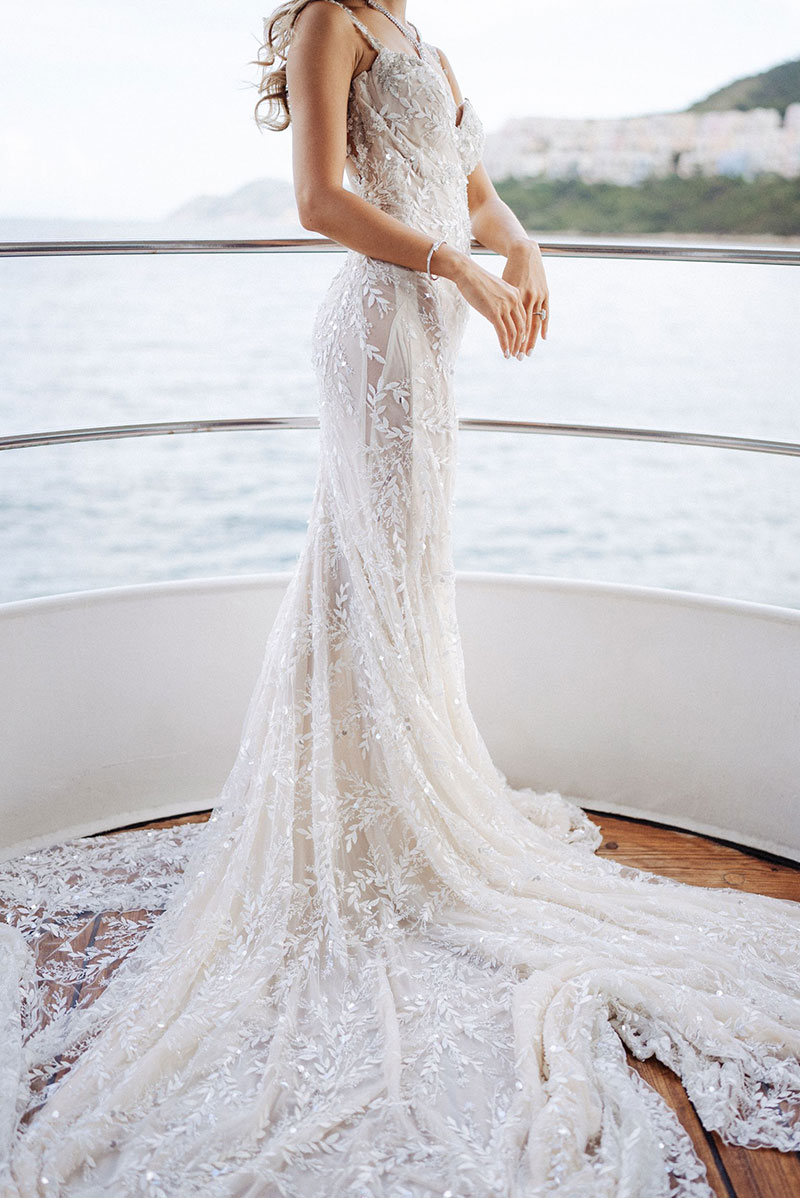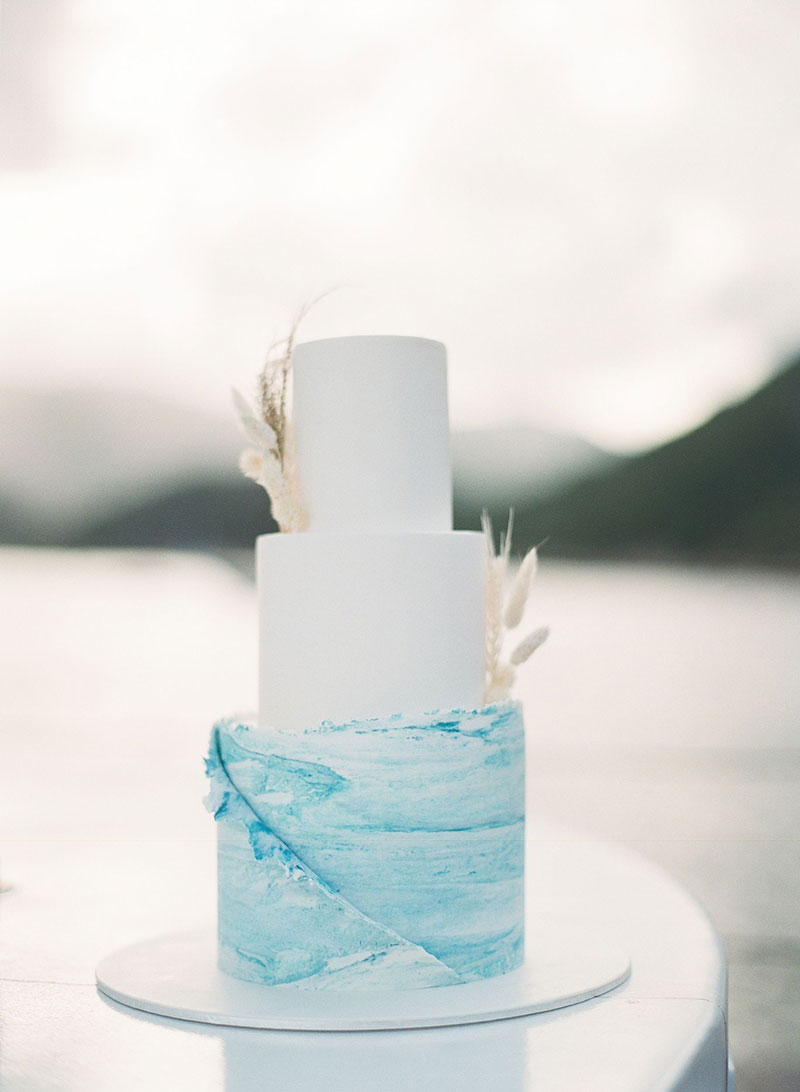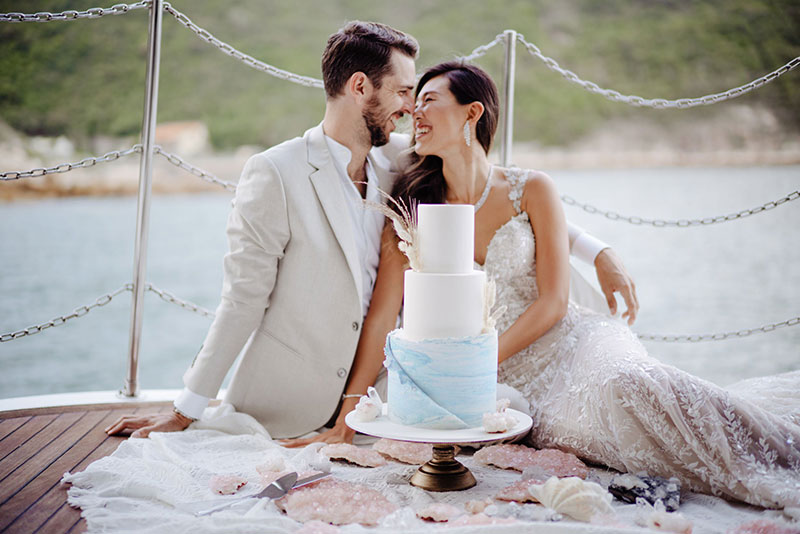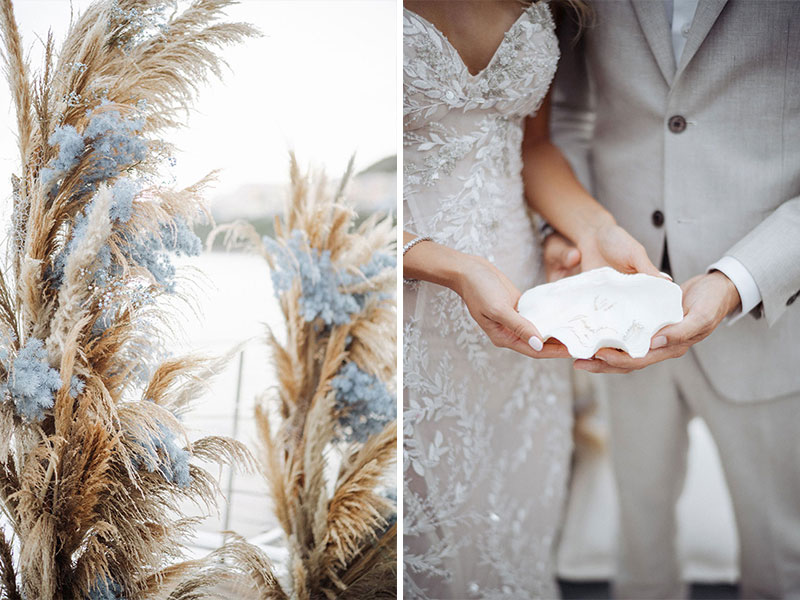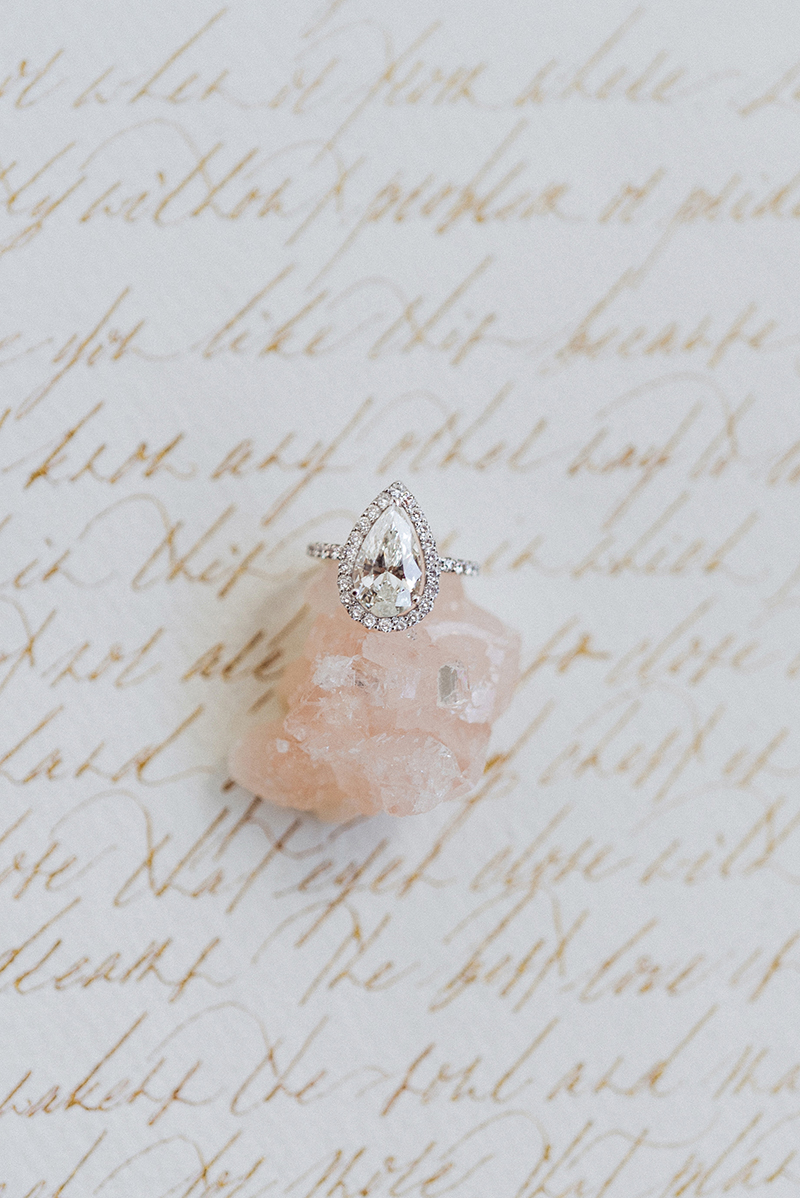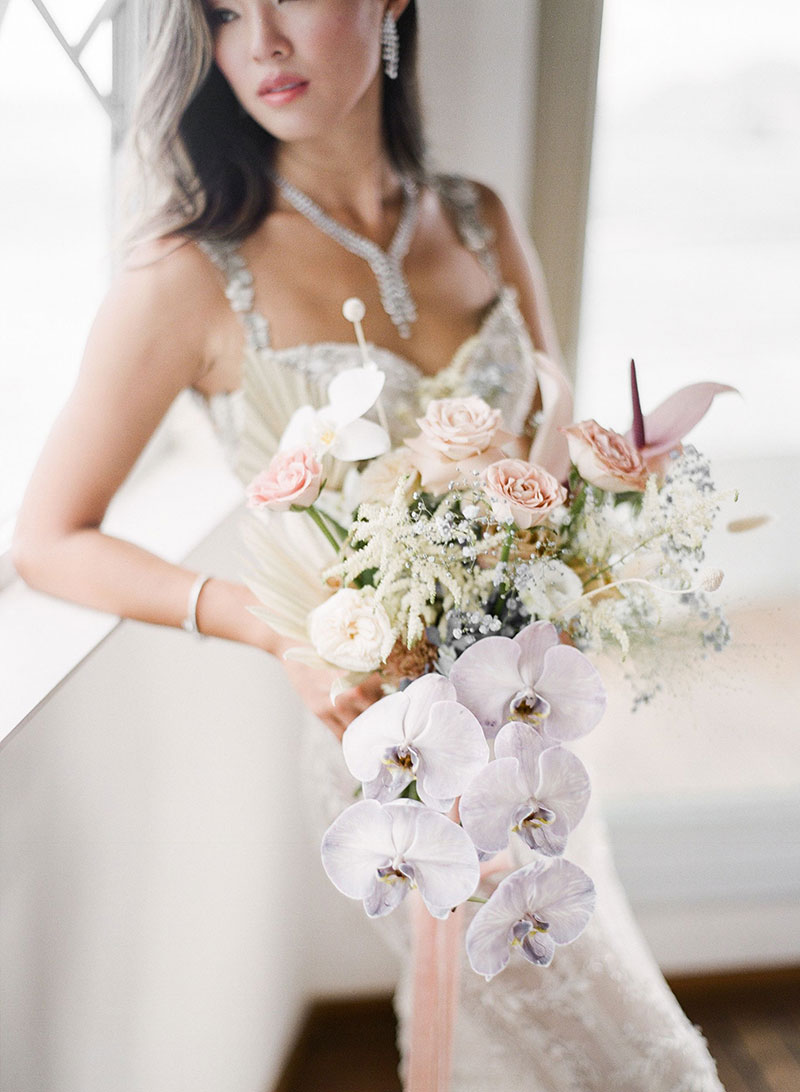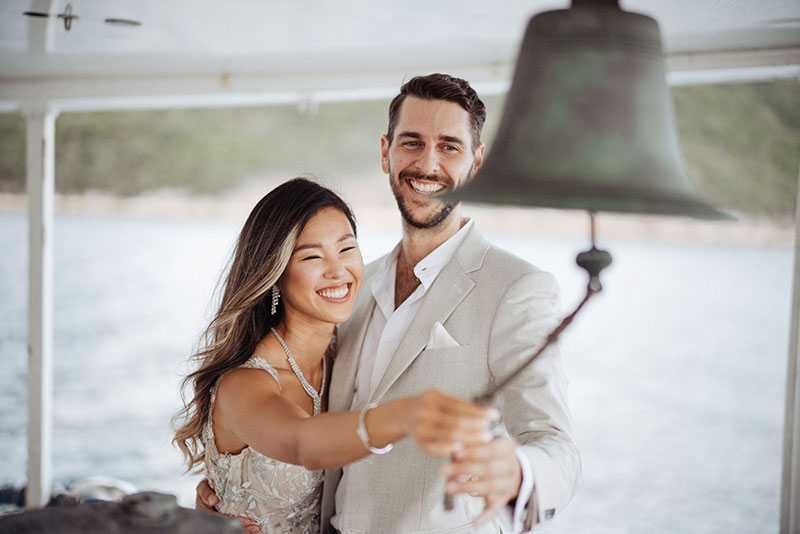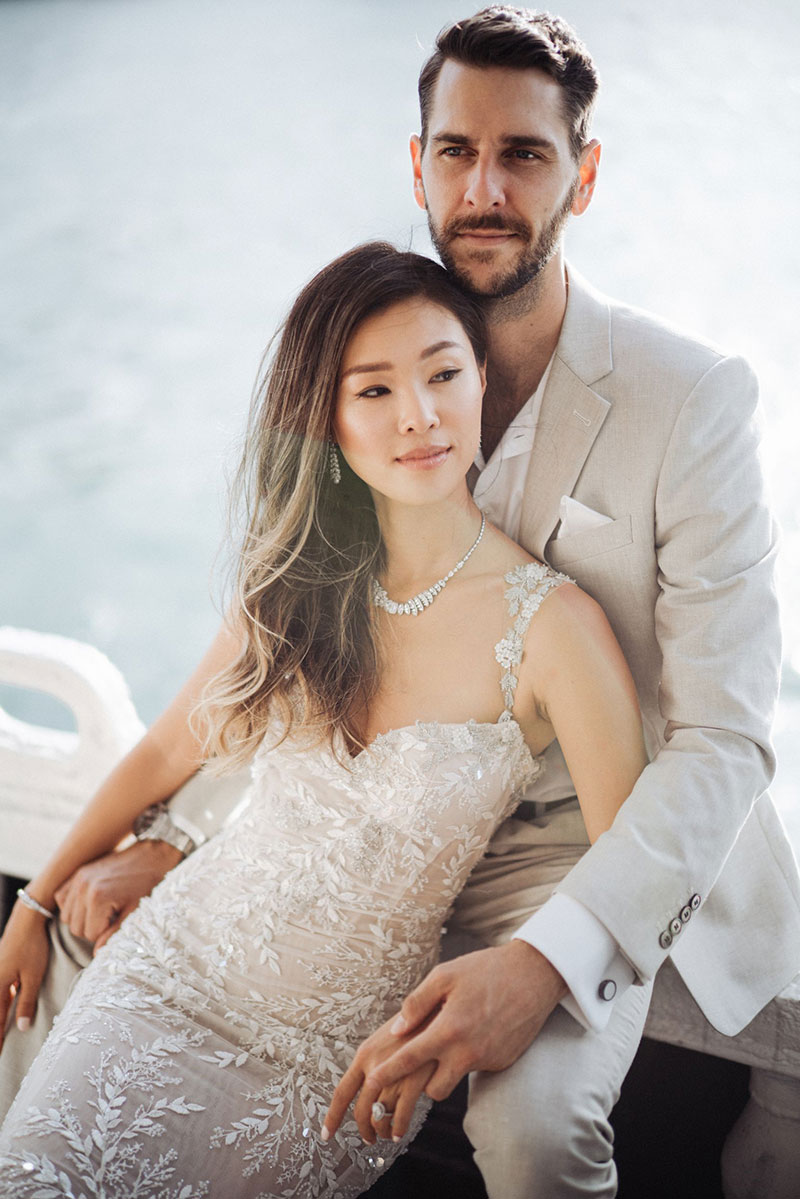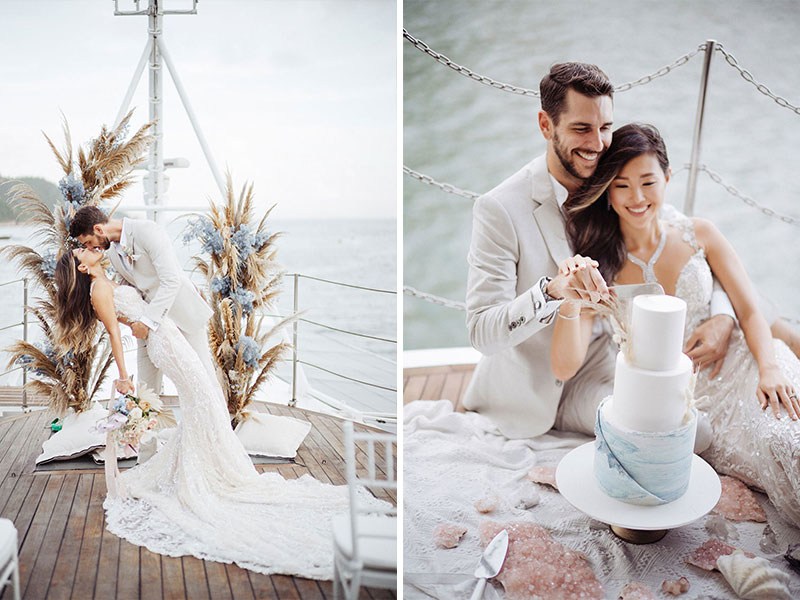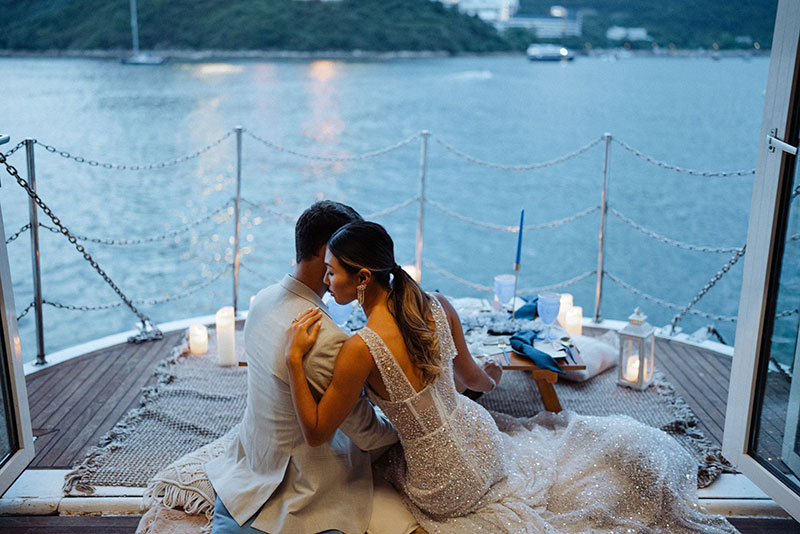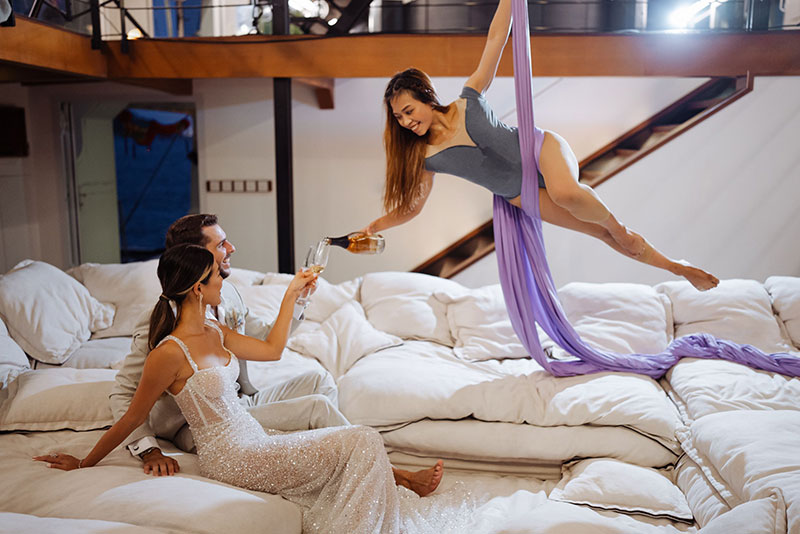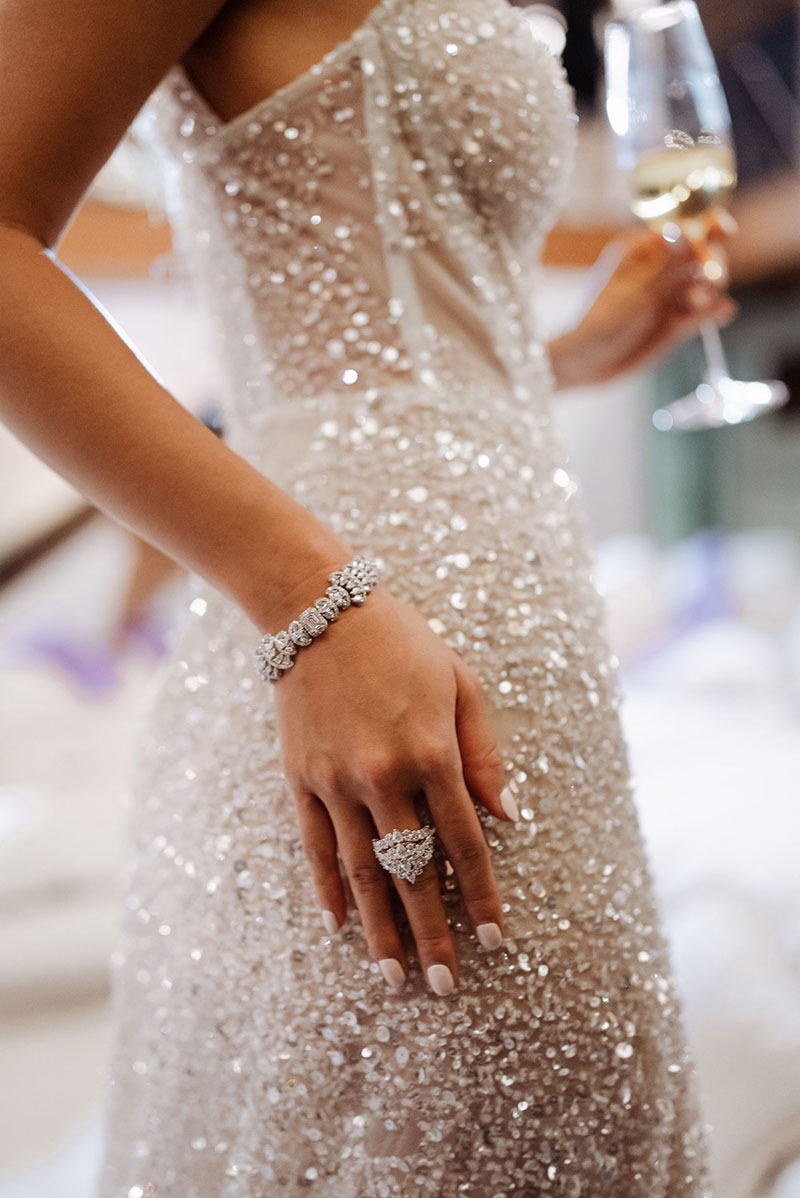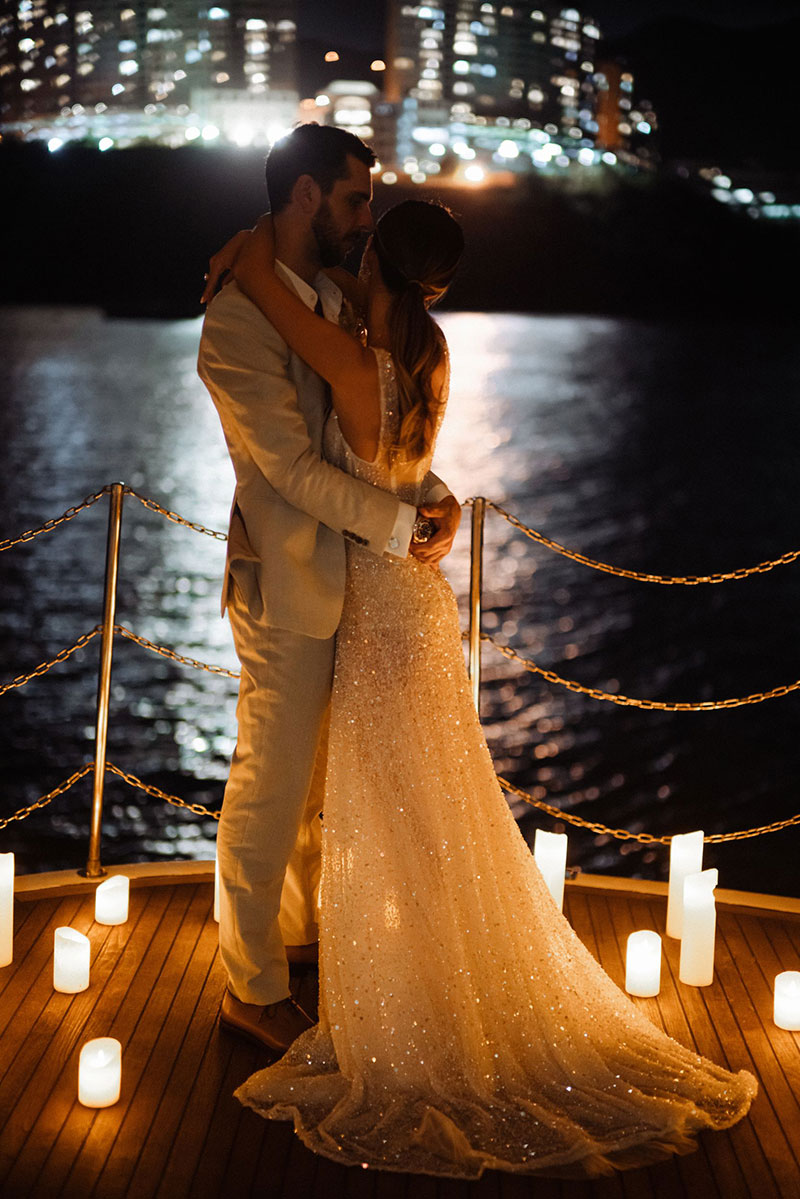 Venue: The Wan / Photographer: Jenny Tong Photography / Videographer: Muscle Aerial Cinema / Bride's Dress: Galia Lahav from Trinity Bridal / Bride's Shoes: Odelicate / Groom's Suit: Costume Suit / Makeup Artist and Hair Stylist: Joman Wedding / Jewelry: Vivaz / Crystal Decorations: The Mineralium / Floral Design: Preface Flower / Cake: Weddings with a Bow / Calligraphy: Be One Letter / Picnic Setup: Picnicking by Misaka / Chairs: Quick Sound Production / Aerialist: Joyce Lai /  Bride and Groom: Jasmine and Josh / Concept, Design & Planning: Nicole Please Weddings
For more wedding vendors, visit our Directory and Venue Gallery!