What is your dream wedding? Do you envision an outdoor setting surrounded with a view of Hong Kong's skyline, or is the picture in your mind a stylish ballroom setting with elegant flowers all around? Whatever your dream wedding is, JW Marriott Hotel Hong Kong can make it a reality. The hotel offers a diverse selection of wedding packages and venue options that cater to all kinds of weddings, regardless of size or budget. Here's a quick walk through of the different venues that you can book at JW Marriott Hotel Hong Kong and the unique features that you will enjoy with each one.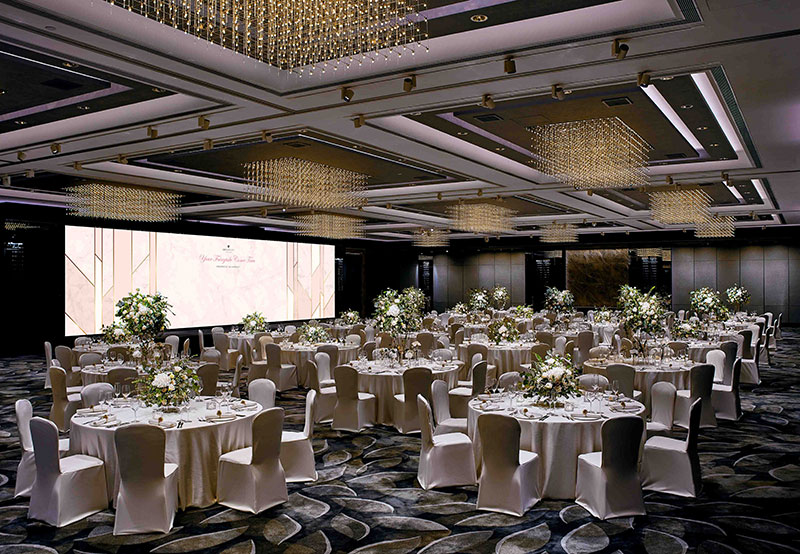 (1) Private Suite Ceremony

For an intimate ceremony with about 20 persons, JW Marriott Hotel Hong Kong has three venue options for you: Executive Wedding Suite, Bauhinia Suite and Presidential Suite. All these come with ample space where you and your guests will feel comfortable and cozy. The Bauhinia Suite is a spacious room that will lend expansive harbour views, while Presidential Suite is absolutely luxurious, complete a grand staircase that connects two floors. You can use the upper floor for your preparations, the dining room for the tea ceremony, and the other for the Western ceremony rites.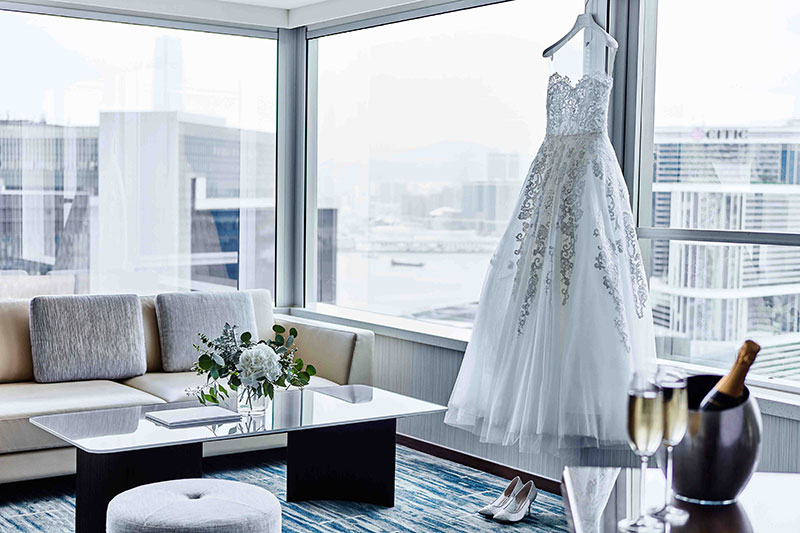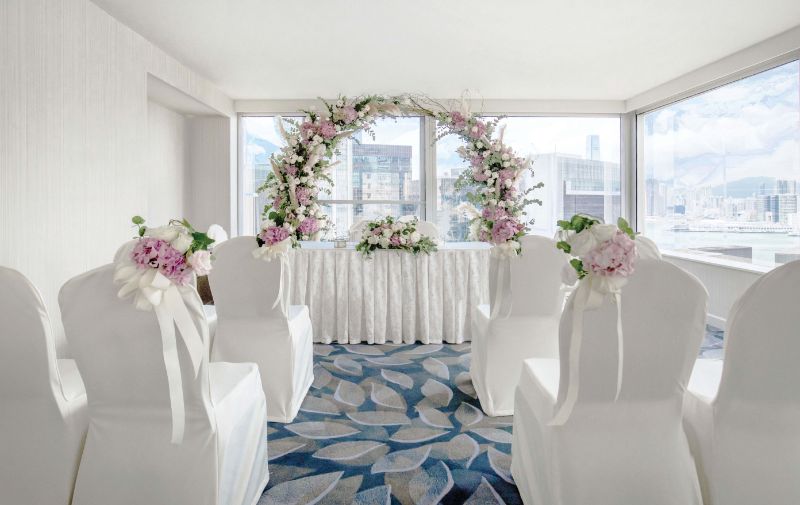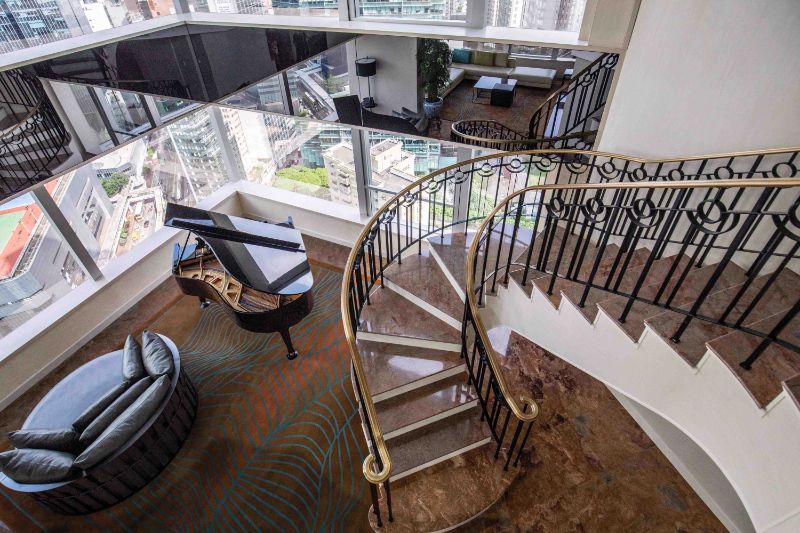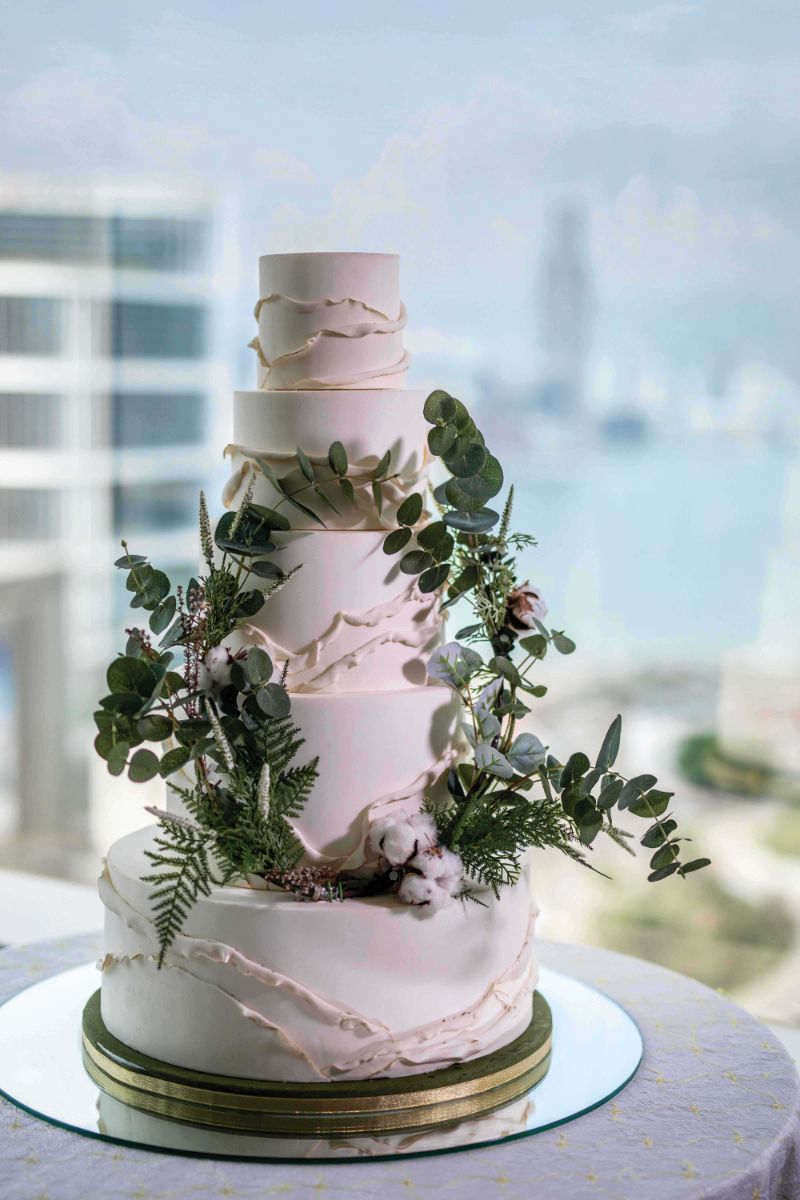 These three rooms have offers that will surely meet your budget.
• Executive Wedding Suite rental package starts from HK$10,000*
• Bauhinia Suite rental package starts from HK$13,888*
• Presidential Suite rental package starts from HK$32,888*
*Offer is valid until June 30, 2021.
(2) Intimate Cottage Reception

For a more relaxed setting and a larger guest count of up to 40 persons, you can wed in Fish Bar of JW Marriott Hotel Hong Kong, an open-air wooden house located right next to the swimming pool. At this venue, you get both of these: a lush greenery-filled celebration atop the city.
• Lunch minimum charge: HK$30,000
• Dinner minimum charge: HK$40,000
(3) Al-Fresco Union at the Pool Lounge

If you've had your eyes set on an outdoor wedding with scenic views and lush greens all around you, then consider an al fresco union at the Pool Lounge of JW Marriott Hotel Hong Kong. Accommodating 60 to 80 pax, this outdoor wedding venue is perfect for a Western-style ceremony, or even a cocktail gathering following a ceremony in the suite, and you don't have to worry about weather at all!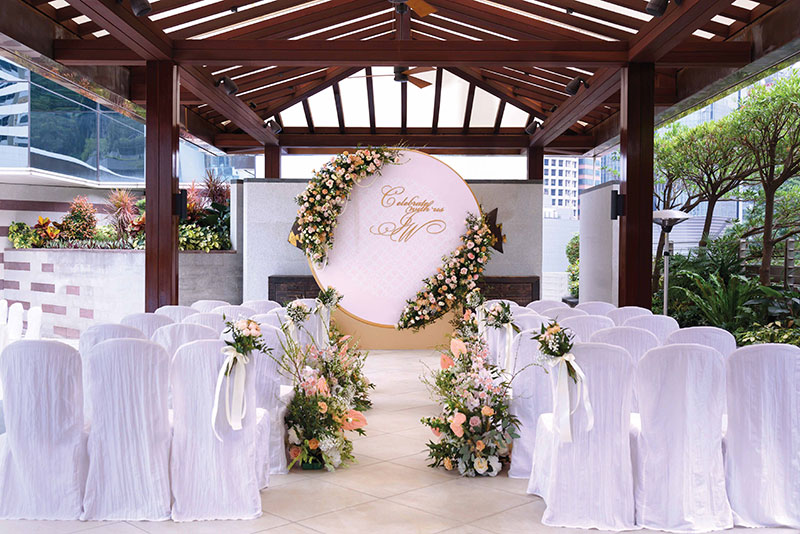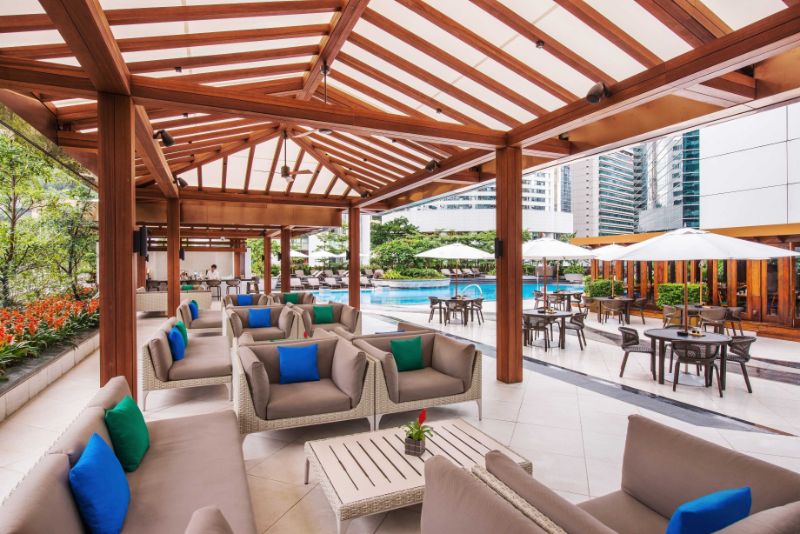 Cocktail-style wedding package starts from HK$788* per person, inclusive of:

unlimited serving of selected wine
chilled orange juice, soft drinks
selected beer
elegant 5-tier cake
floral decorations
use of the bridal dressing room
Minimum charge: HK$68,000

Pool Lounge rental package for ceremony from 2:00 p.m. to 5:00 p.m. starts from HK$33,000 net
*Offer is valid until June 30, 2021
(4) Stylish Ballroom Wedding

Finally, wed in style in the elegant ballroom of JW Marriott Hotel Hong Kong. For a wedding of 150 to 200 guests, you can opt to use a section of the ballroom. Meanwhile, for a wedding of 300 guests or more, the entire ballroom can house your special event. Wedding packages at the ballroom come with personalized details–table cloth, tableware, and chair covers–to fit your dream wedding theme. You get to choose the colour of ceiling lighting to create the perfect mood and you'll have full access to the high-definition LED wall to display your wedding photos and videos. And the dinner package includes one night suite for all your morning activities which saves you the most travelling time.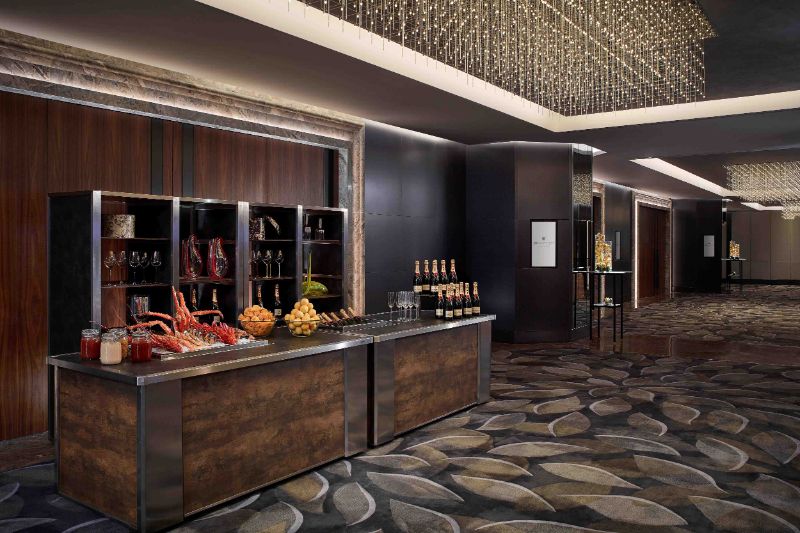 Here are the starting rates for Chinese and Western weddings* at the ballroom.
• Chinese dinner package starts from HK$15,288 per table
• Chinese lunch package starts from HK$9,688 per table
• Western dinner package starts from HK$1,168 per head
• Western lunch package starts from HK$808 per head
*All prices include a 10% service charge unless otherwise stated.
Dedicated Wedding Specialists To Make Your Dream Come True

The dedicated wedding specialists from JW Marriott Hotel Hong Kong will help curate everything for your wedding day. The team will also provide you with a detailed checklist and suggested wedding service partners to guide you as you work together to make your wedding a dream come true.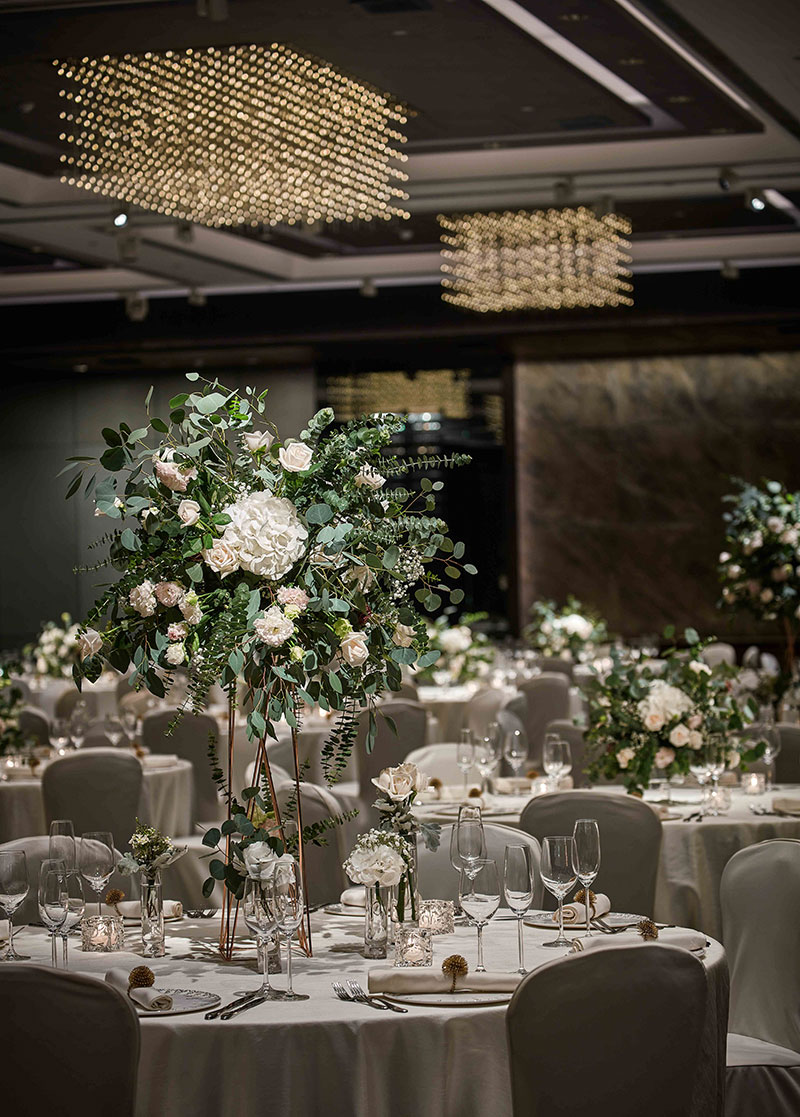 2021 Special Offers Await

This February, all soon-to-weds have the chance to grab exclusive dinner packages starting from HK$13,988 per table. In addition, with selected DBS credit cards, you'll receive up to HK$15,000 net hotel's dining gift cards for booking a wedding dinner from now until December 31, 2021. And lastly, earn Double Marriott Bonvoy Points–up to 120,000 total points–that you can redeem for your honeymoon.*
*Terms and conditions apply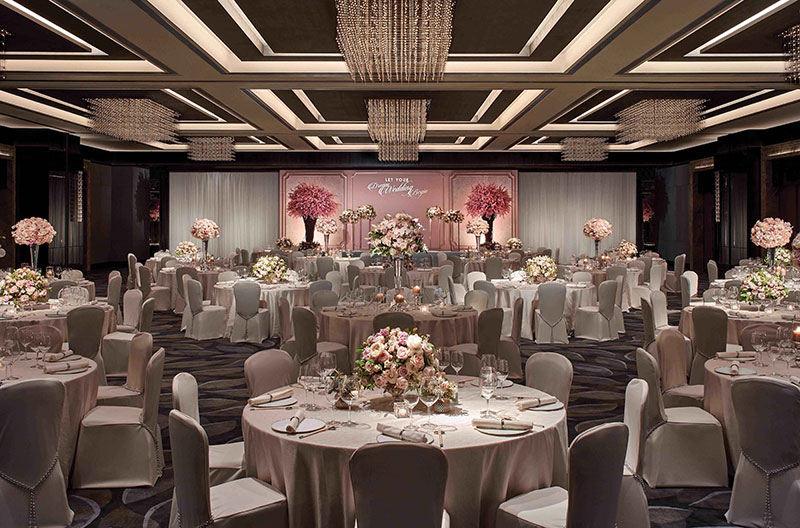 For more details on wedding venue options and package offers, talk to a JW Marriott wedding specialist now.
Visit: http://jwmarriotthongkong.com/wedding

 JW Marriott Hotel Hong Kong

 @jwmarriotthk


 [email protected]com


 +852 2841 3838