For their engagement shoot, Helena and Eugene decided to do something simple yet meaningful. Ever since they got together, they would always have a simple picnic during springtime. It seemed only fitting for them to make this annual bonding activity the setting for their pre-wedding photo session with Hong Kong photographer, Michelle Kwok. The pair decided to keep everything casual so that they could be comfortable in front of the camera. During the photo shoot, Helena brought out their "Happy Box", a small box where the couple kept all their mementos. Helena and Eugene opened the box together and had so much fun looking at all the memories contained in it–movie ticket ends, receipts, covers of Häagen-Dazs ice cream cups, and more, all from different stages of the relationship. They enjoyed the throwback so much that they even forgot they were having an engagement shoot! See all of Helena and Eugene's pre-wedding photos by scrolling on.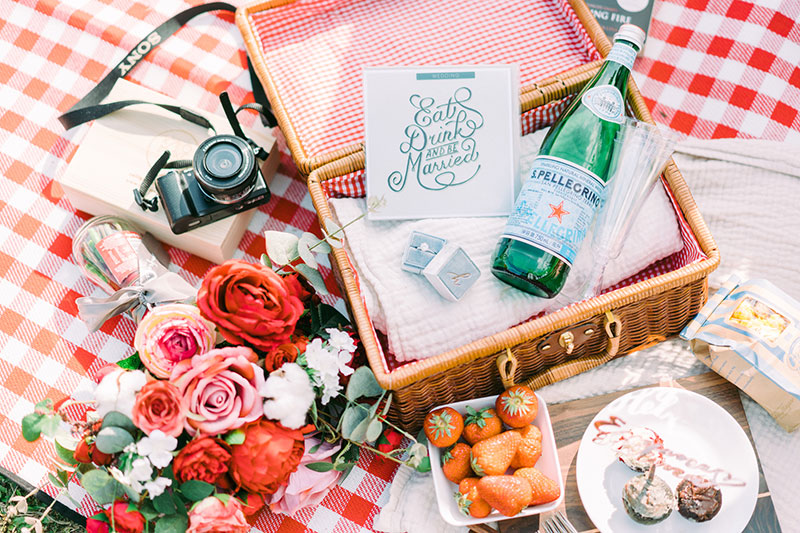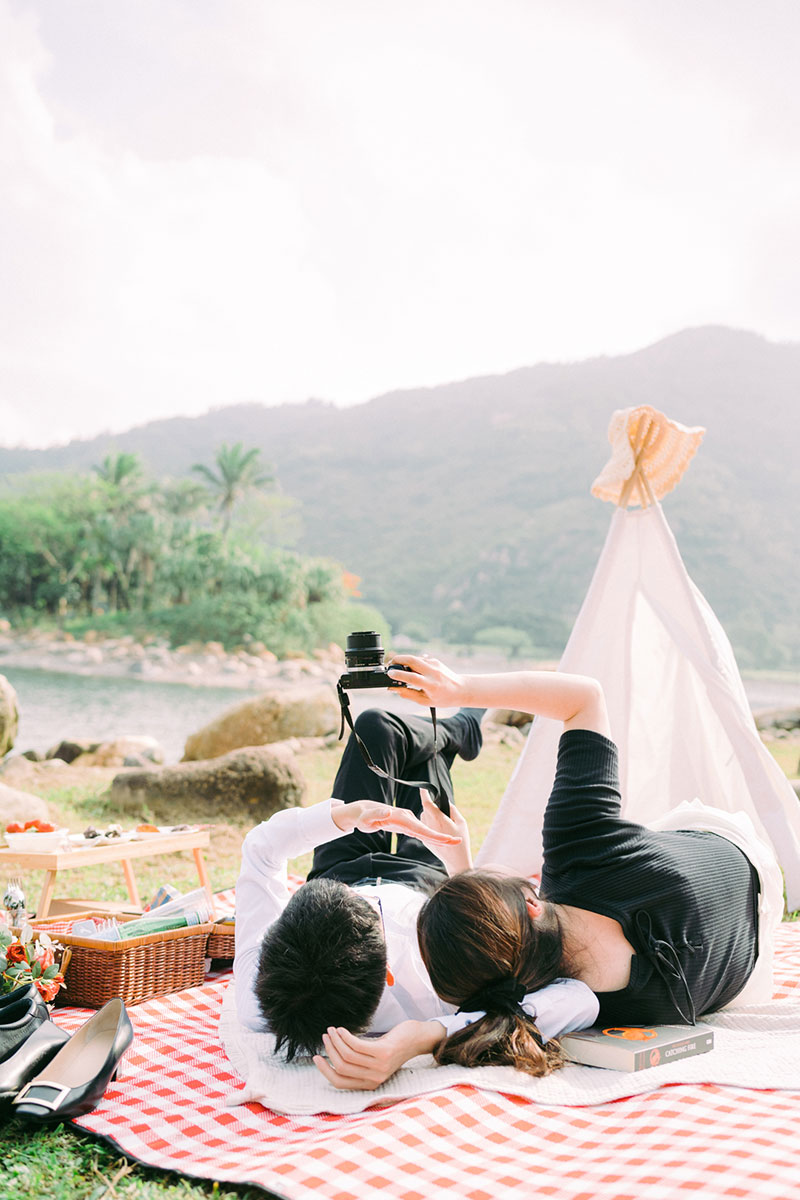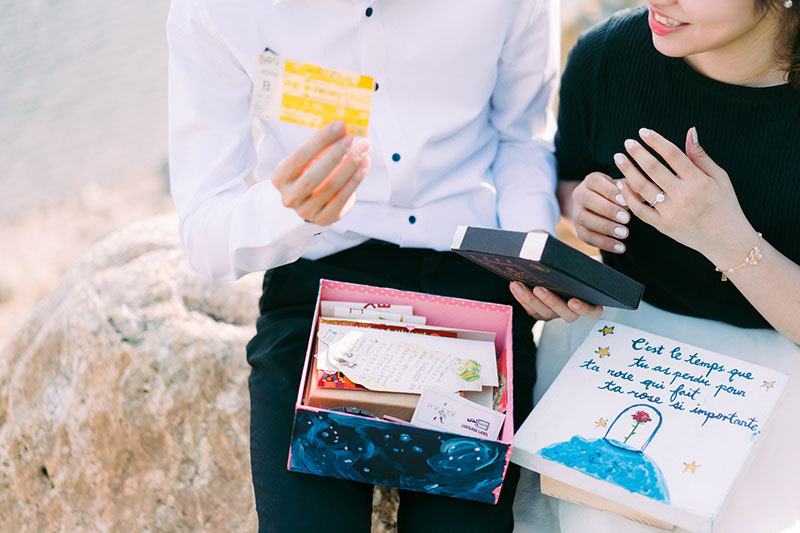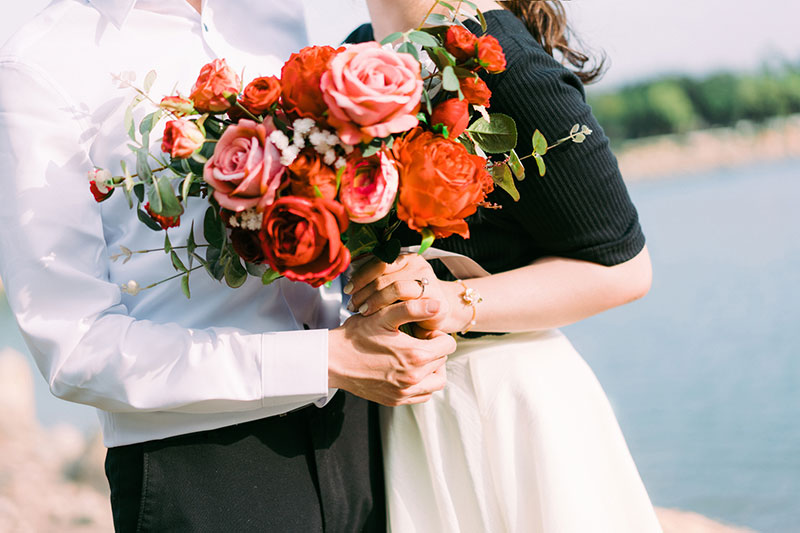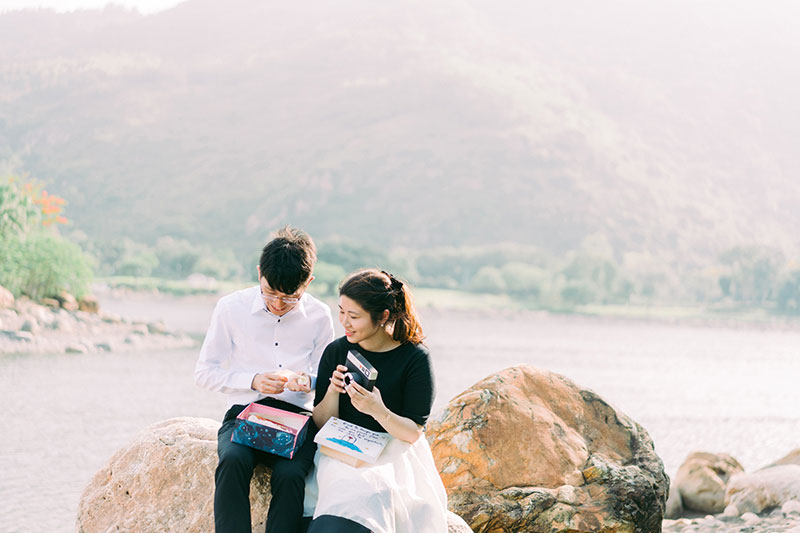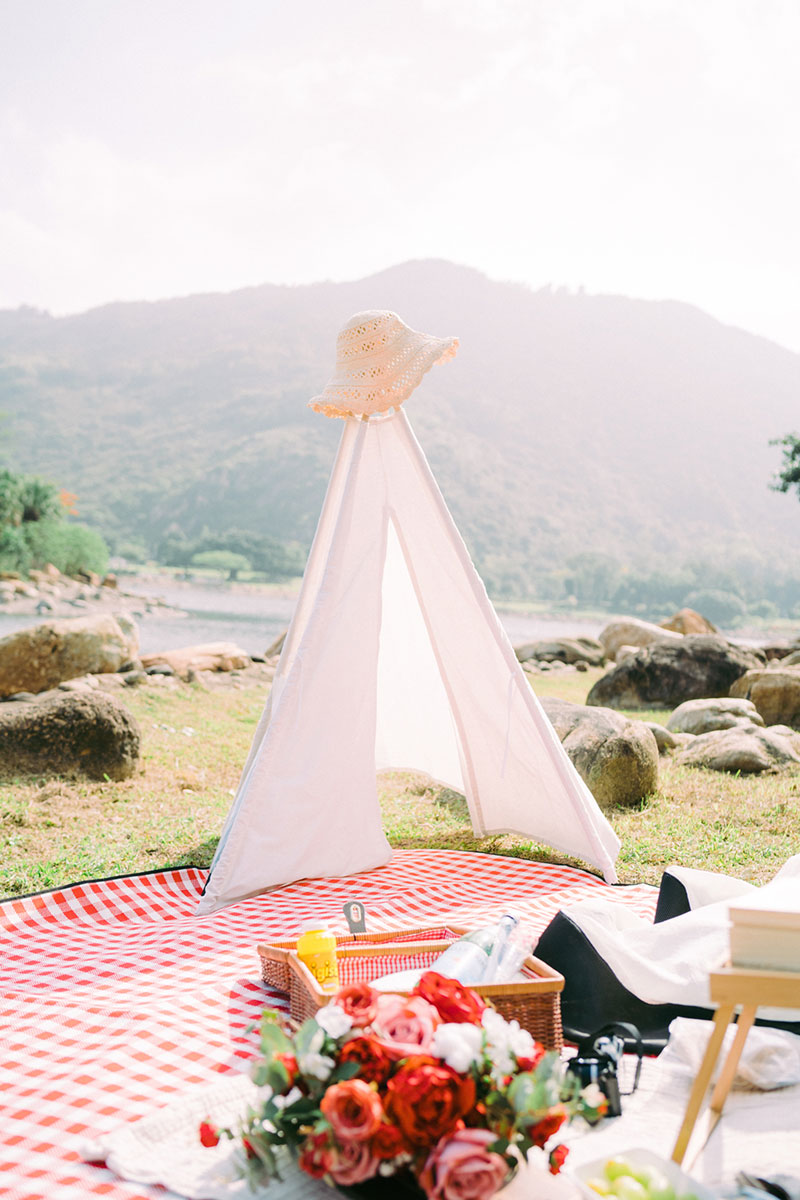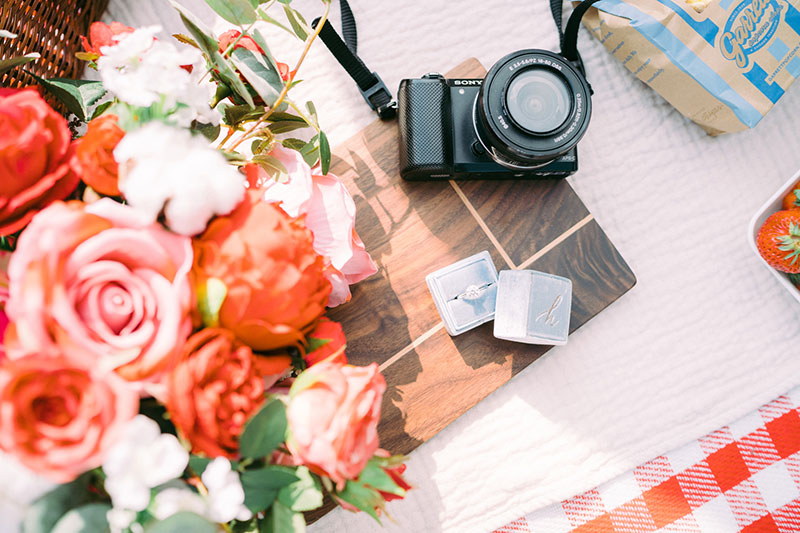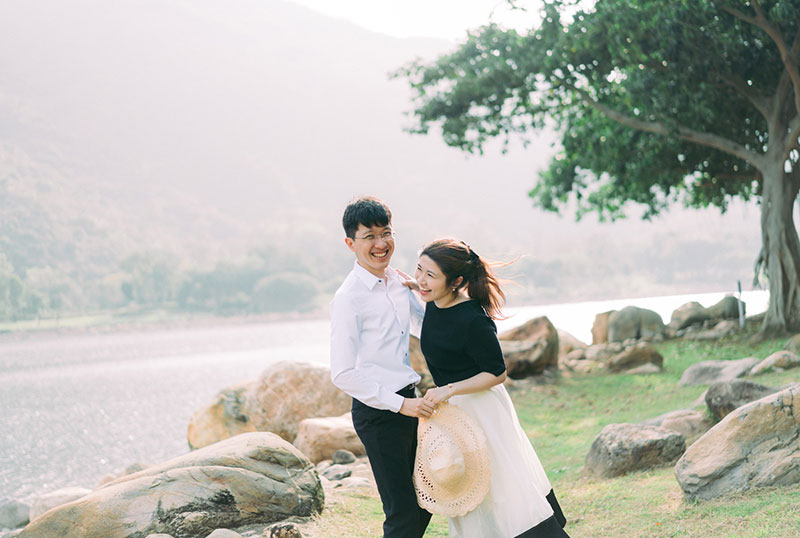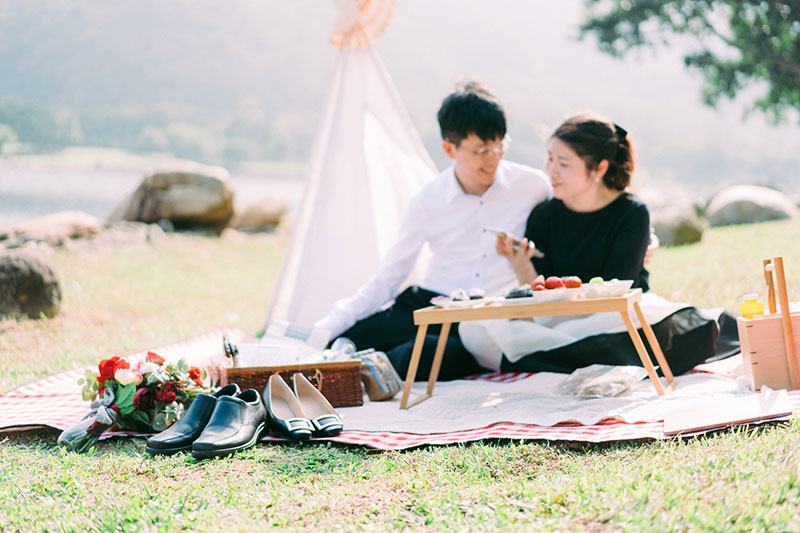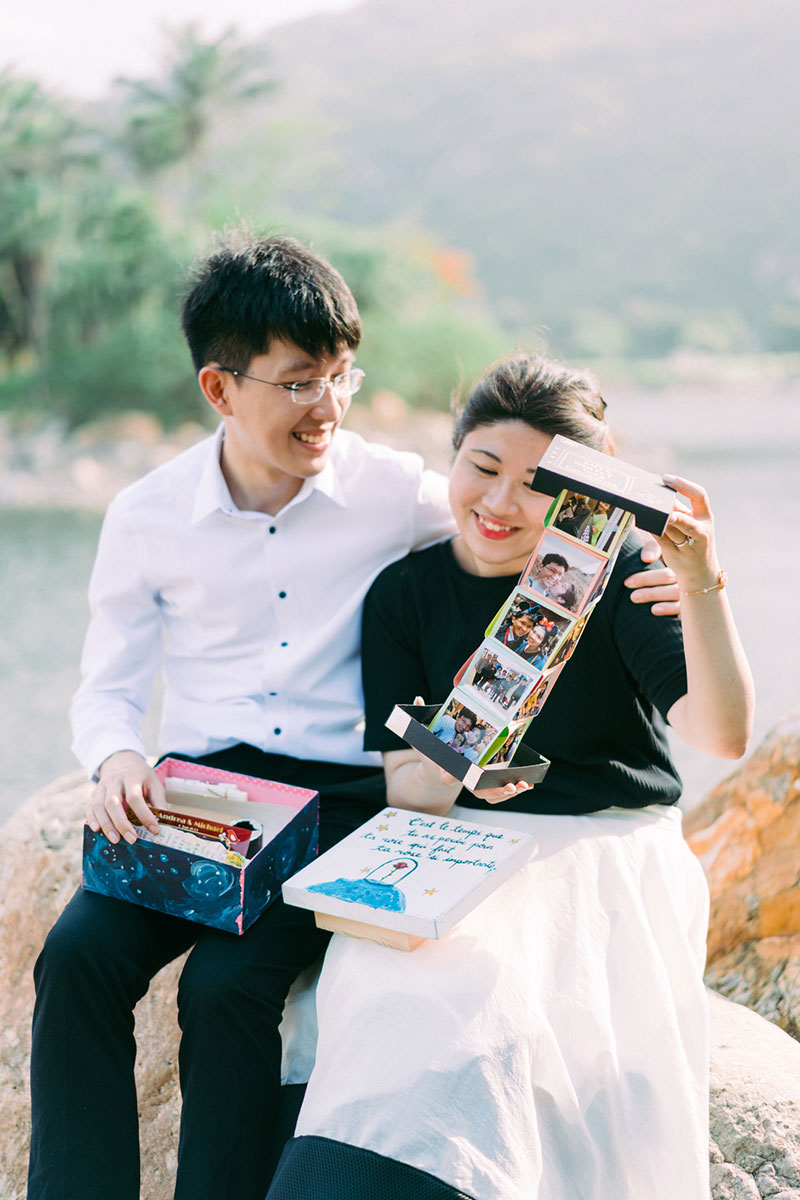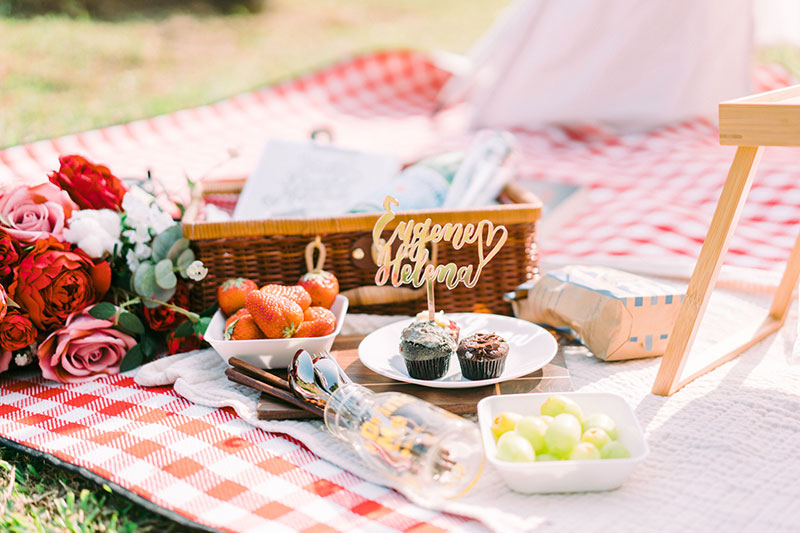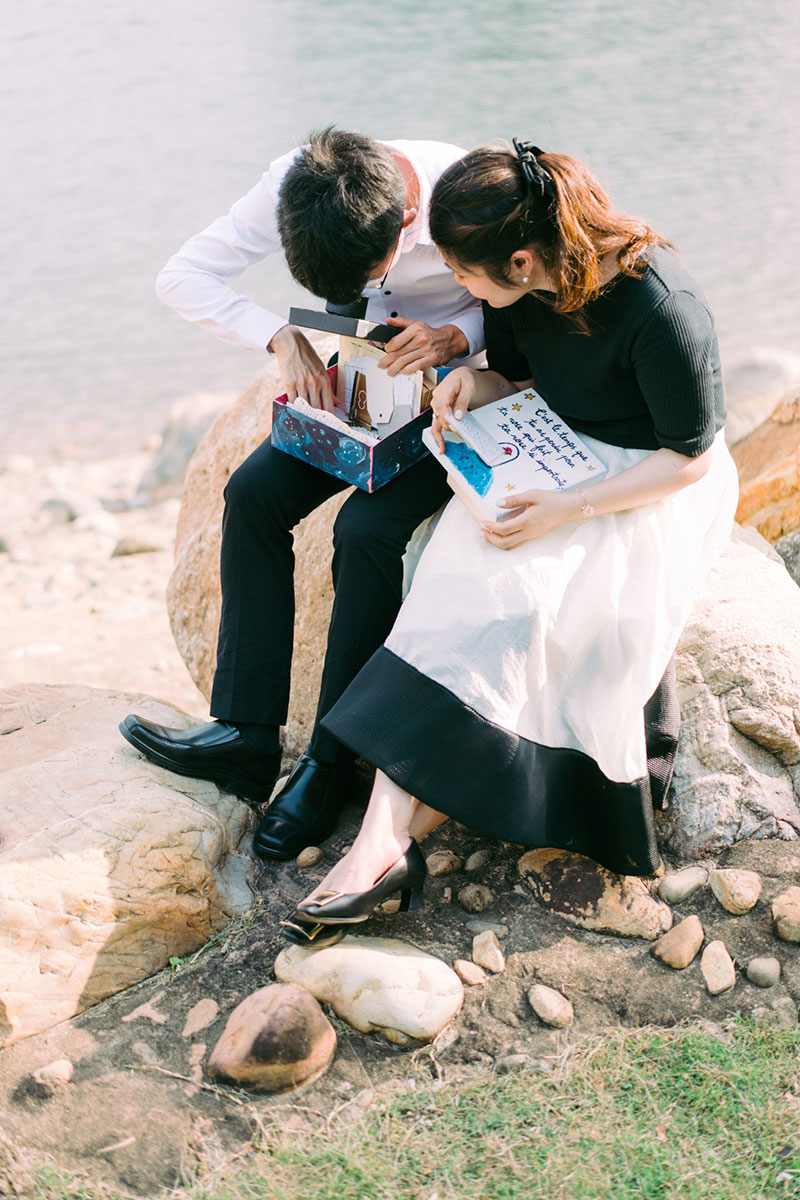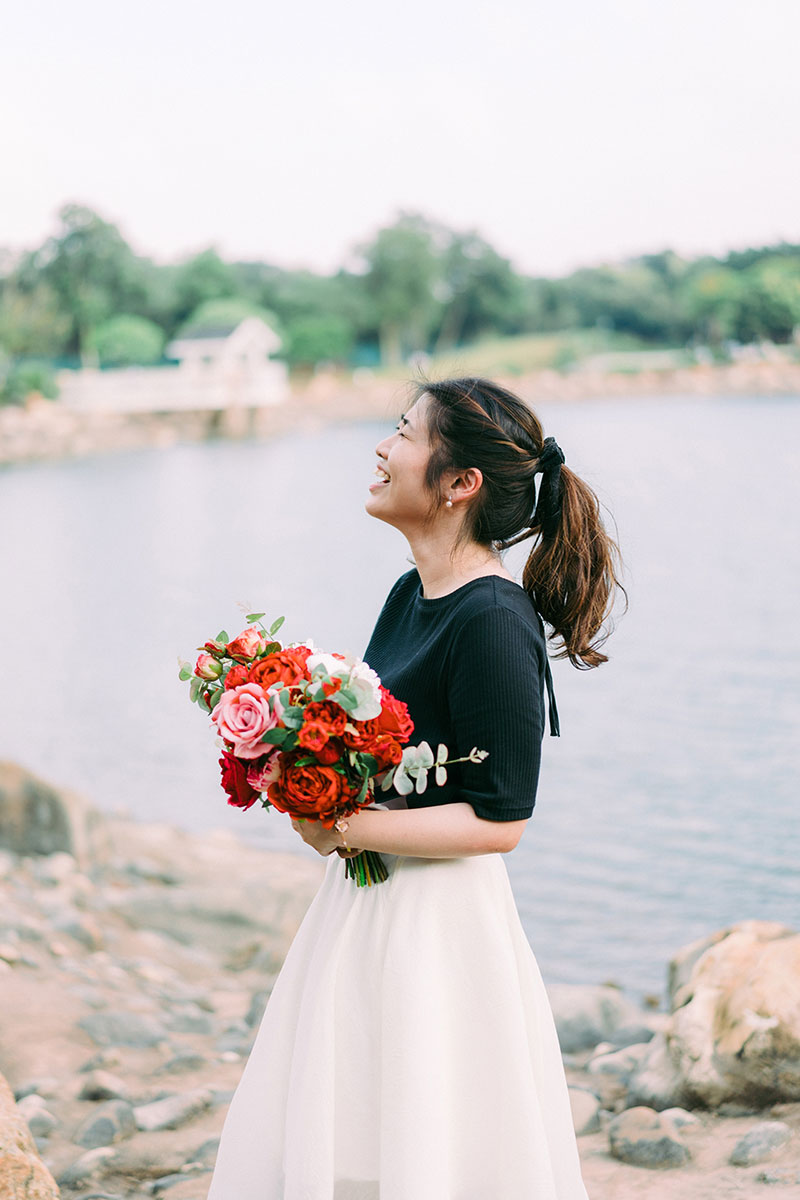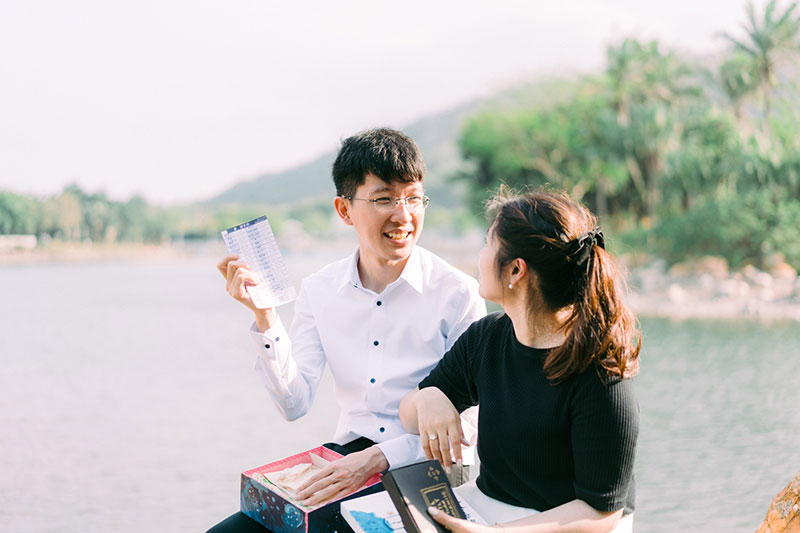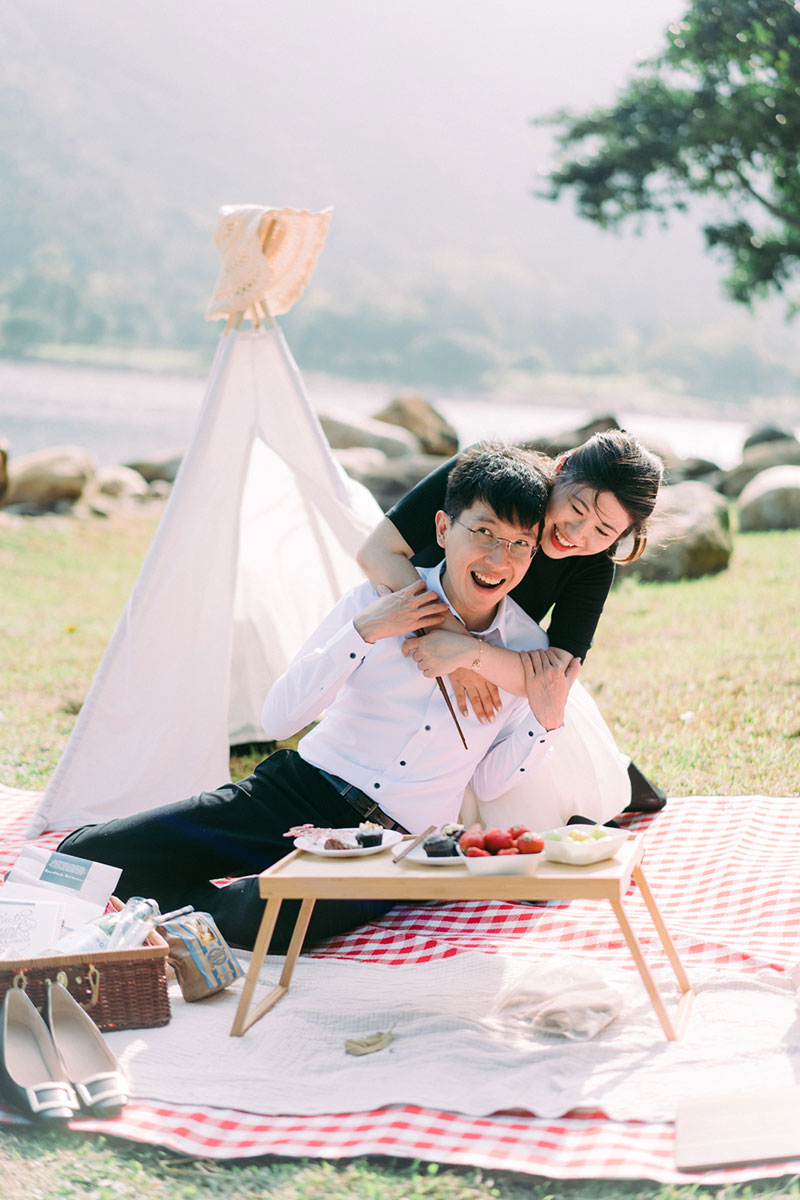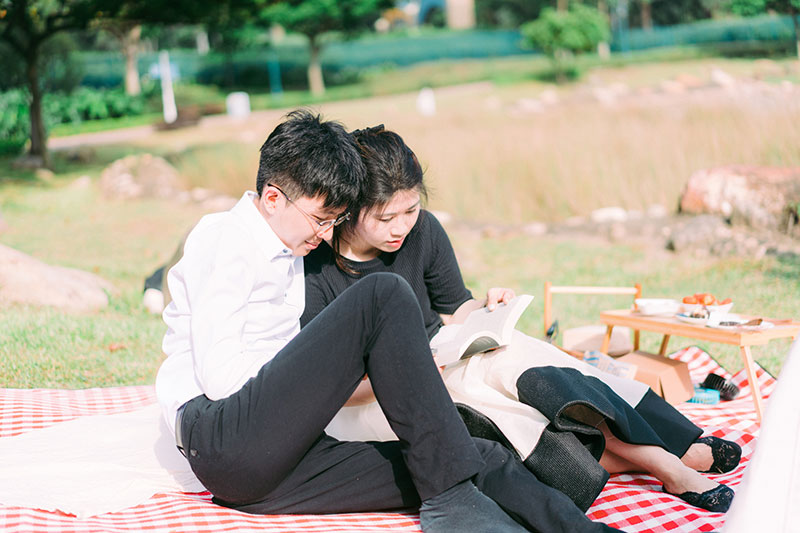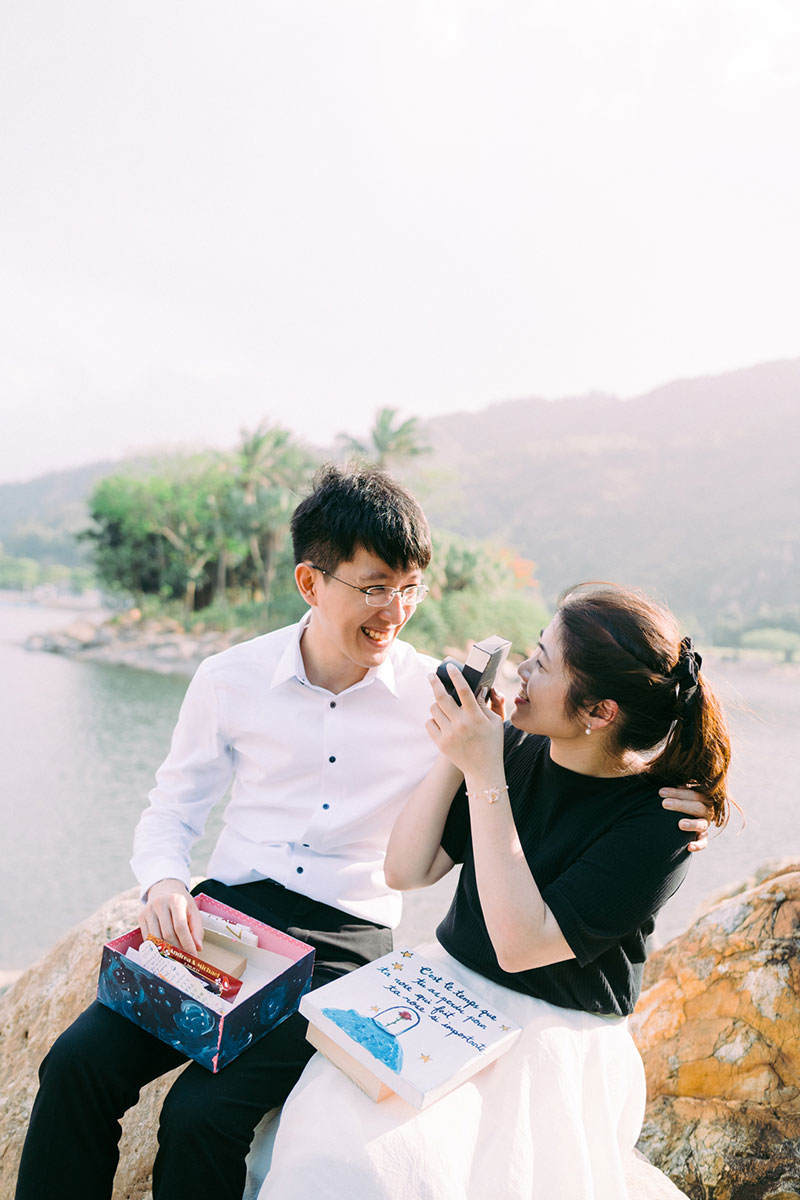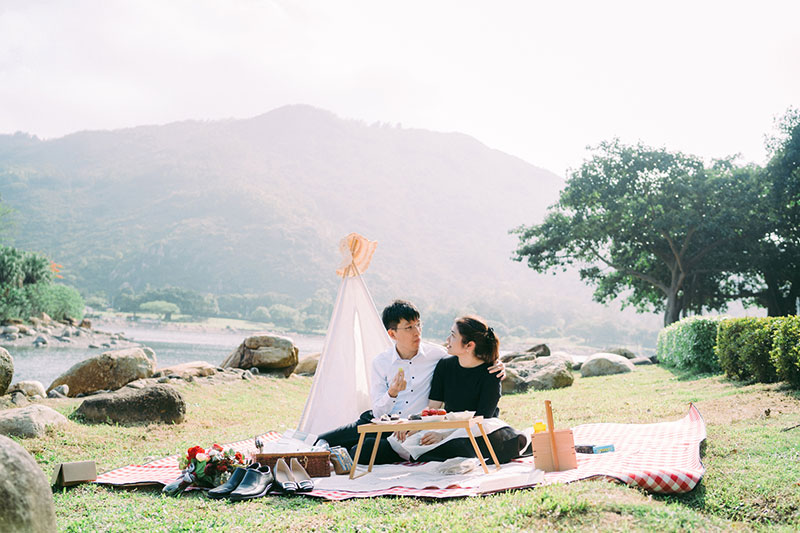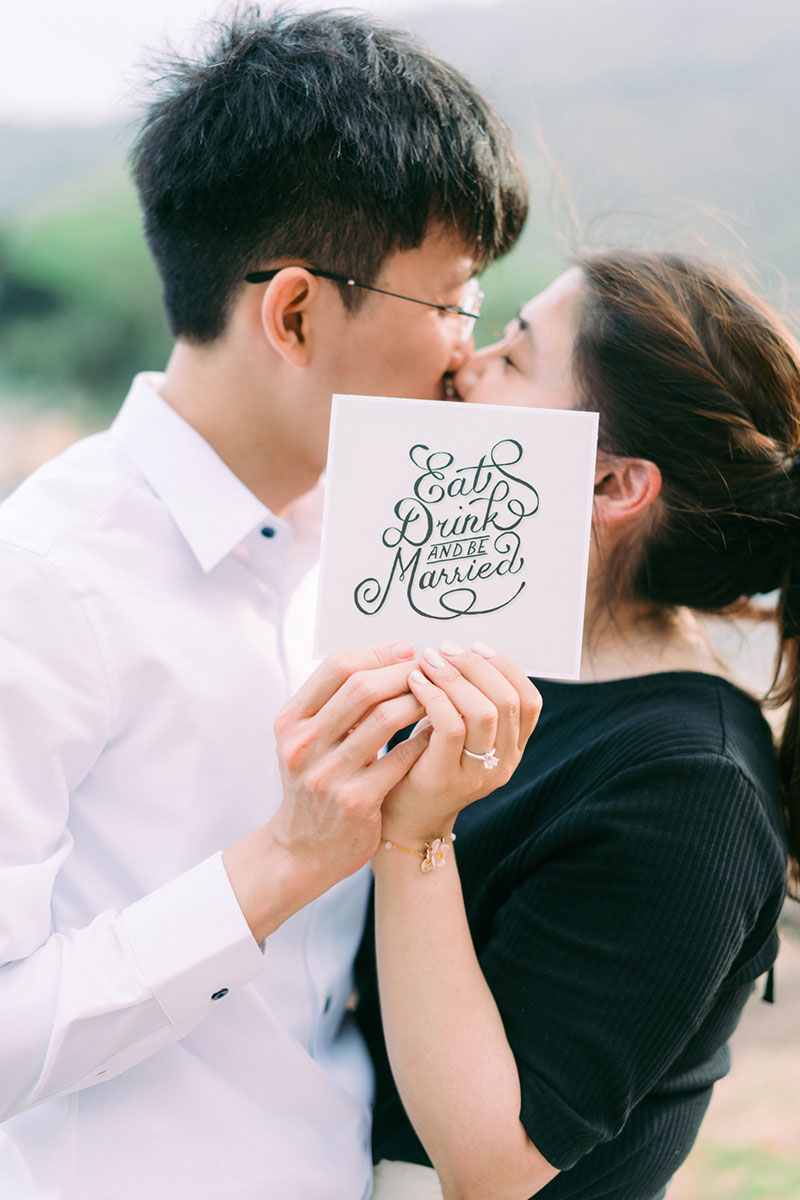 Photography: Michelle Kwok Photography / Skirt: Chic Wish / Suit: G2000 / Jewellery: Asvida, Aramore Handcrafts / Bouquet: Lemongrass Wedding Floral & Accessories / Cake topper: Mandy Chan / Ring Box: The Mrs Box
For more wedding vendors, visit our Directory and Venue Gallery!