Congratulations on your engagement! Now, the fun begins. But before you dive into wedding planning, how about familiarizing yourself with some new wedding terms that you'll be encountering? Let's go through this quick list and get you ready to hit the ground running.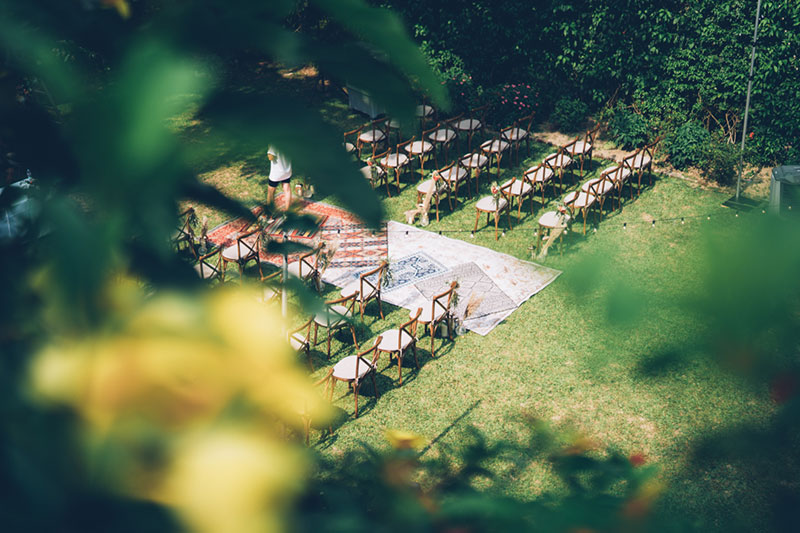 [From: A Rustic Garden Wedding at The Pavillion Filled with Peach and Cream Flowers / Photo: Martin Aesthetics]
Venue
If you hear this, especially when you come across venues, this means "out in the open air." If you've been dreaming of an outdoor wedding, keep an eye out for wedding venues with al fresco options.
Do you want a dramatic wedding? If you do, then uplighting is for you! This term refers to lighting that comes from several lighting units placed along the perimeter of the space and projects light upwards on the walls, trees, etc.
Another technical lighting term, this refers to lighting effects made with stencils placed in front of the lights. The stencils create patterns that project on the floor or walls adding depth and texture to the event atmosphere.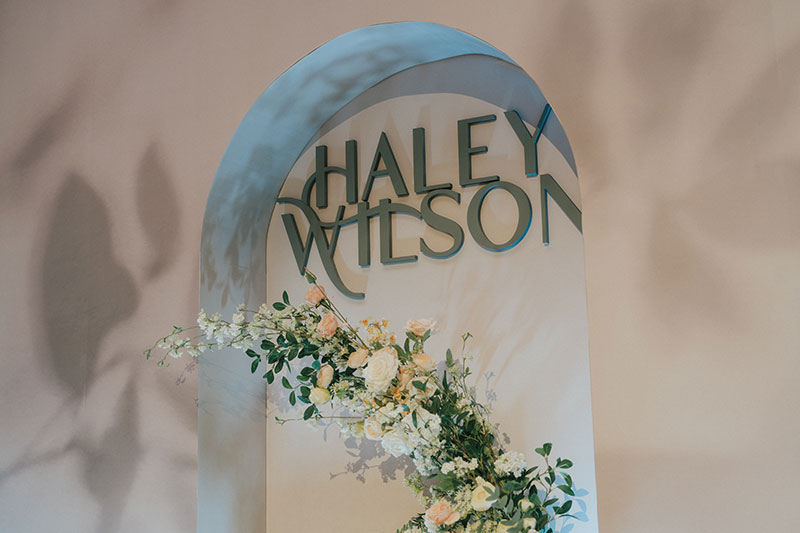 [From: A Fresh Neutral Palette Set The Tone For This Hotel Wedding / Photo: SHUCHi Production]
Ceremony
An unplugged wedding is a wedding where the couple requests attendees to refrain from taking photos and videos while the event is taking place. Many couples have been opting for unplugged wedding ceremonies so that everyone, guests included, can be more present and focus on the union.
The processional is the first walk down the aisle and the official start of the wedding ceremony.
The recessional, on the other hand, refers to the second and final walk down the aisle after the wedding ceremony ends.
[From: Bold Colors Made This Hotel Wedding an Extra Romantic Celebration / Photo: The Fotop Perry Vision – Storyteller and Jeff Lee Pictures]
Banquet
Nope, this is not the charger you need for your phone. A charger is a decorative plate that goes under all other dining plates rest. It's usually a pretty detail that frames your plates.
Who is fond of taking pretty styled photos of details and decorations? A flatlay refers to a photo taken at an above-view angle and usually features wedding details such as the stationery, accessories, flowers, or other wedding details that have been carefully styled. Documenting wedding details using this style is common for weddings.
A tablescape is made up of all the decorations on your reception table–linen, centerpieces, dinnerware, and flowers. It's a common terms that you'll come by when talking to your wedding florist and decorations vendors as they will help put together all the pieces that make up your wedding tablescape.
Flatware refers to the utensils at your wedding tables. These are also part of your tablescape.
If someone escorts you somewhere he or she will lead you to your destination. In the same manner, wedding escort cards are made to help guests find their seats at the wedding banquet. Some couples play with this detail and use fun and creative escort cards or even chic holiday-inspired name cards to suit the season.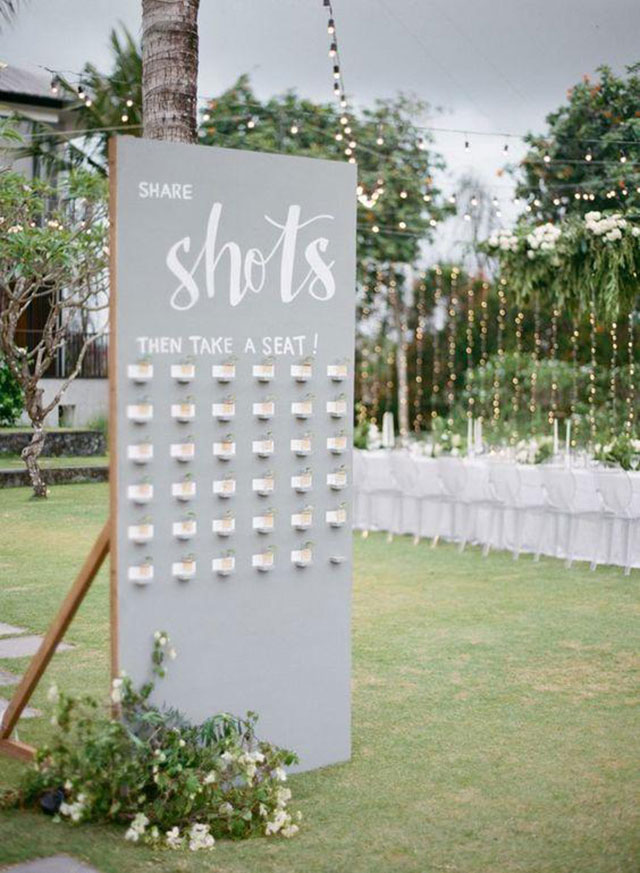 [From: Style Me Pretty / Photo: Katie Grant]
When attending weddings, recall the table that contains all the delicious appetizers–meats, cheeses, fruits, etc.–during cocktail hour. This table is the grazing table.
The Head Table is where the entourage sits, and in some cases, the families of the bride and groom. While this is the general rule, couples also have the flexibility to add other select guests to the head table, if they want.
The Sweetheart Table is the table for the bride and groom. However sometimes couples choose to sit with their families at the Head Table.
In case you hear this when going over your banquet plans, try pass refers to the service in which the catering staff walks around during the reception or cocktail hour space offering appetizers or drinks from a tray.
As the name suggests, this is essentially a faux cake. This is used for very tall cakes. Usually, one layer is made of real cake while the rest are styrofoam layers. A cake with many layers will be too heavy and won't hold so dummy cake layers are used.
This is a pre-selected cocktail chosen the bride and groom that is included in the cocktail menu. Couples can also select a special name for the signature cocktail specifically for the wedding.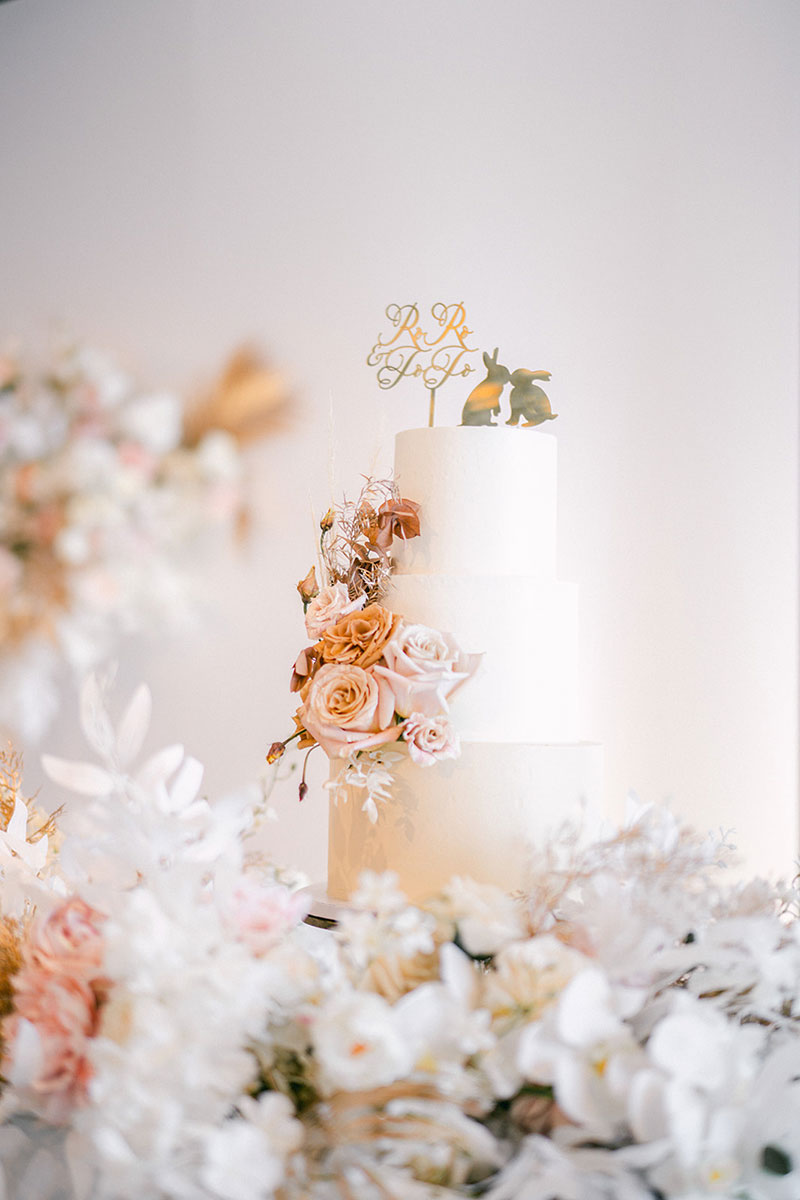 [From: This Bride Wore a Stylish Wedding Gown with a Big Bow During Her Romantic Hotel Wedding / Photo: Jenny Tong]
Photography
When you start canvassing wedding photographers, you may come across this term which means that the photographer shoots both digital and film photos.
A second shooter is another photographer who works alongside your main wedding photographer. He or she helps your main photographer capture all the special moments at your wedding, especially when simultaneous things are happening. For example, your main photographer can shoot your while your getting ready while the second shooter takes photos of the groom getting ready at another location. Checking whether there will be a second shooter at your wedding is one of the things you should ask when meeting with potential photographers.
[From: A Cream and Peach Themed Wedding Filled With Elegant Details / Photo: Belleame Photography]
Fashion
If you hear "sample sale," get ready because this means that a bridal salon is have a sale for bridal gown samples! Wedding dresses that are part of sample sales are usually sold at very low, discounted prices so you definitely want to watch out for sample sales.
Bridal shops usually have regular trunk shows, especially when a new collection from wedding gown designers come out. At a trunk show, is an event where the bridal salon showcases a collection of gowns, and more often than not, throws in a special discount for a limited time. This is a great opportunity to get your hands on the latest dress designs at a deal.
You'll hear this alot while dress hunting. Appliqués refers to pieces of lace or other fabric that is sewn on to the main fabric of a wedding gown to create a romantic, 3D effect.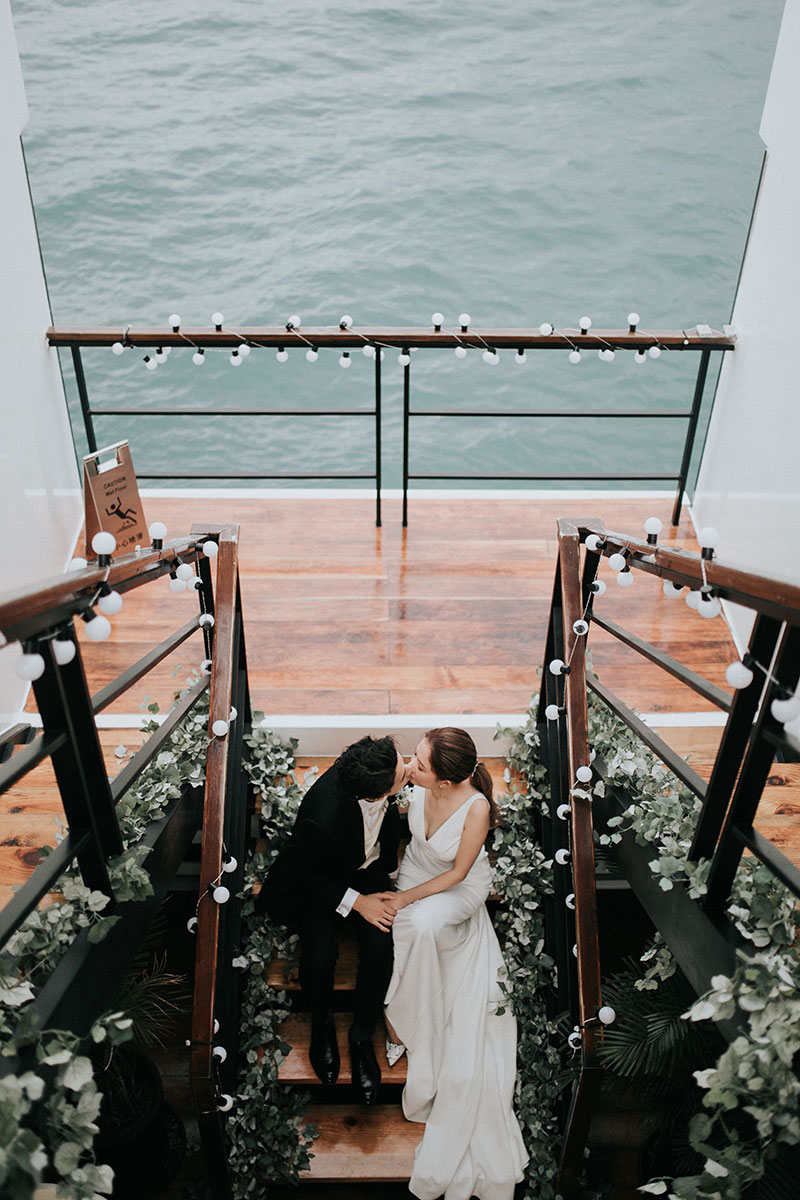 [From: A Romantic Yacht Wedding with Minimalist Details / Photo: Aupho Wedding]
Decorations and Details
Keep this word in mind if you're planning on having a rustic wedding. Garlands are long strands of greenery and or flowers that can be used to dress up any place. They can be used on tables, weaving through your centerpieces, they can be used as crawling accents on walls, and so much more.
A nosegay is a petite sized bouquet. It's usually used for the bridesmaids, principal sponsors, and sometimes, the flower girls.
When you start planning your wedding invitation design and style, you will have the option to do letterpress printing. This type of printing is made using a plate with raised tex, just like a rubber stamp, is inked, and then pressed into paper. It's one of the more popular styles because the letterpress can produce a subtle texture when pressed into thicker paper.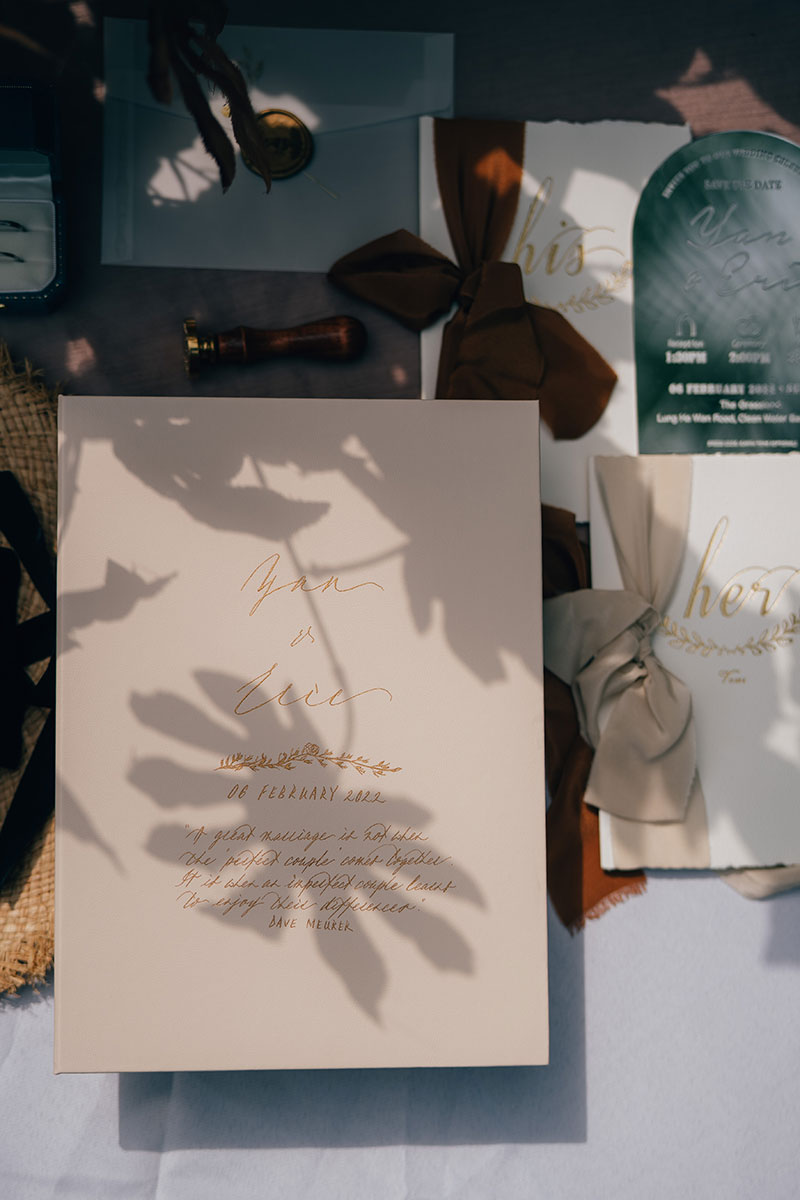 [From: A Chic Garden Wedding at The Grassland Filled with Elegant Decorations / Photo: Dear Fianceé]
Others
Before, the first time the groom see a bride is when she appears on the aisle. But nowadays, alternatively, a bride can meet her groom right after getting dressed so he can have a "first look" before everyone else sees her on the aisle. This wedding practice was more common in Western weddings but local brides have also come to love and adopt this, too. It's a very emotional and heartwarming moment for the two.