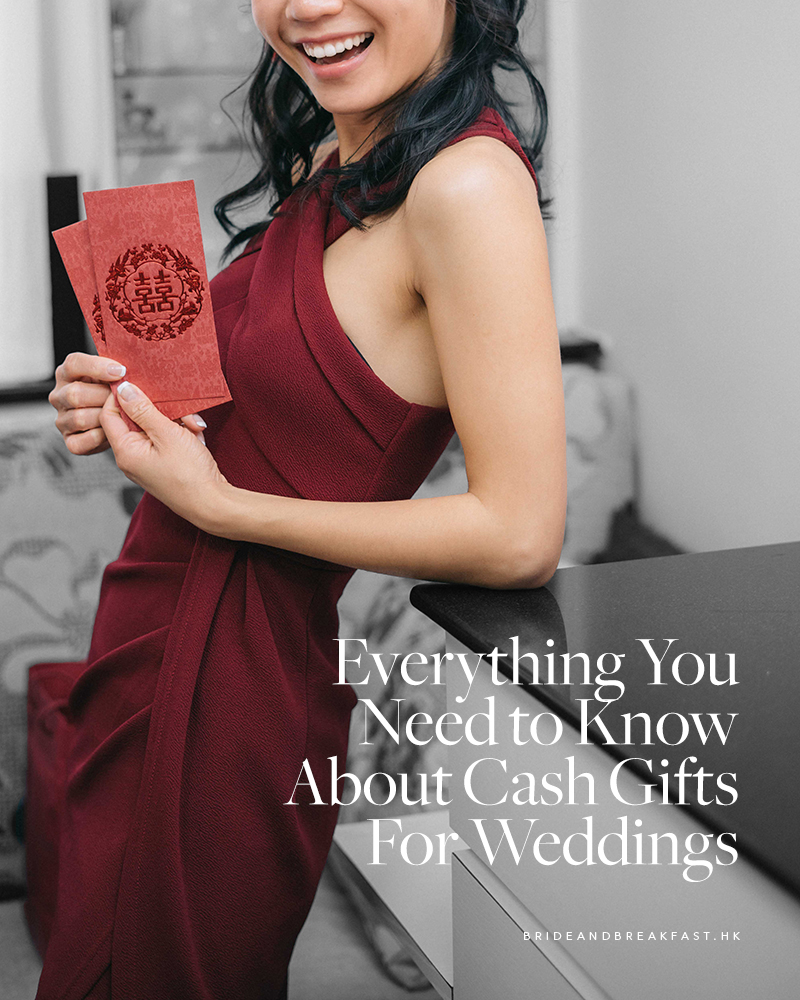 [From: This Bride Wore Wedding Dresses That Are Utterly Romantic / Photo: TAKEARAX]
For Hong Kong, the main mode for gift giving is in the form of cash. Laisees are given in many traditional celebrations and occasions such as in weddings and Chinese New Year, to name a few. Today, we're going to look into the details of cash gifts for weddings. If you're still unsure about the Chinese customs for your special day, then it's about time you read this.
How much cash gift should be paid?
From a previous survey, couples said they normally pay HK$50,000 on the average. Keep in mind wedding cash gifts must be in even numbers. For examples, you can pay HK$38,888, HK$68,888, HK$88,888. For more details, you may continue reading this article.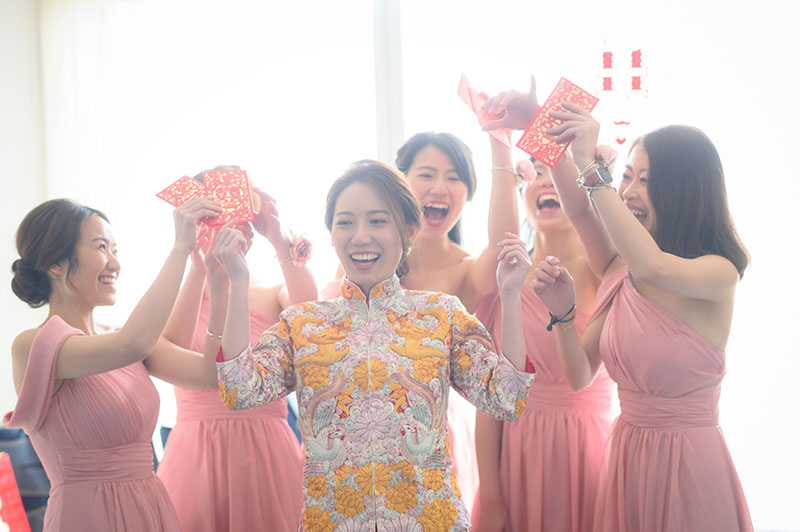 [From: This Couple's Genuine Love is Undeniably Inspiring / Photo: Daniel Yim]
How long in advance should you ask for cash gifts?
Technically, you can ask right after the proposal. Or, another option is for you and your husband-to-be to come up with an overall wedding budget first. Afterwards, you can then estimate how much of the overall budget can be allotted for the cash gift. Couples will usually have a firm wedding plan and budget two to three months after the proposal. This time, when the wedding plan has been made, is the best time to get into the details of the cash gift that the groom will need to pay to the bride's family during the betrothal ceremony. And don't forget that before you bring your groom-to-be to to meet your parents, you ask your parents in advance about the amount of cash gift they're expecting (more or less) so you two can prepare and check if the amount is something you two can afford.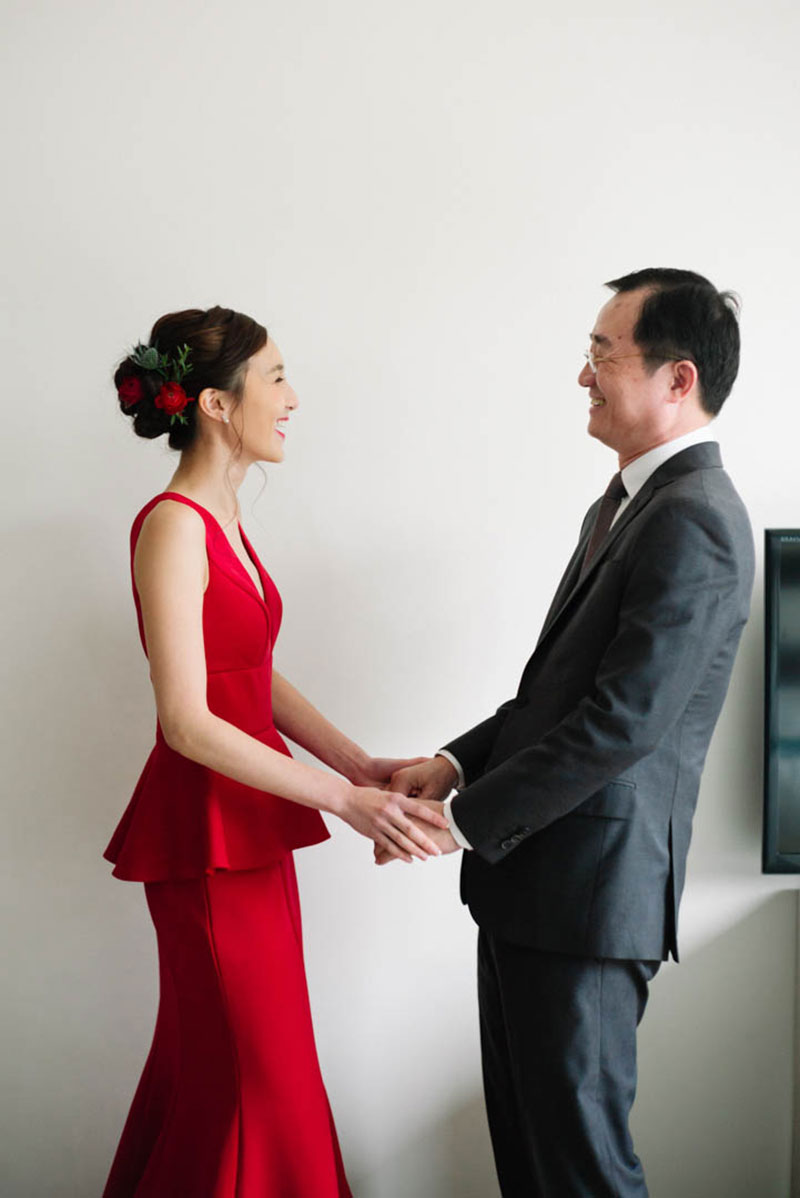 [From: This Bride Donned a Stunning Modern Red Dress for Her Chinese Wedding Ceremony / Photo: StevenC Photography]
How do you start the negotiation?
Building a good relationship with your parents is the key. If your fiancée has been able build a good relationship with your parents–he goes to dinner with them often, he buy gifts for them during different seasons, like during Christmas, etc.– then when time comes for negotiations about the cash gift, it will be easier.
During the negotiations, be open and bring up all your concerns. The goal here of the meeting is to let your parents feel happy and relieved to be giving you to the man of your dreams. Try your best to explain your future family plan. Include details such as whether you plan to buy a new home or rent, how many kids you plan to have, and details on your finances, such as how you two plan to earn stable income throughout the years. All the details will be helpful and your parents can adjust the cash gift according to these details.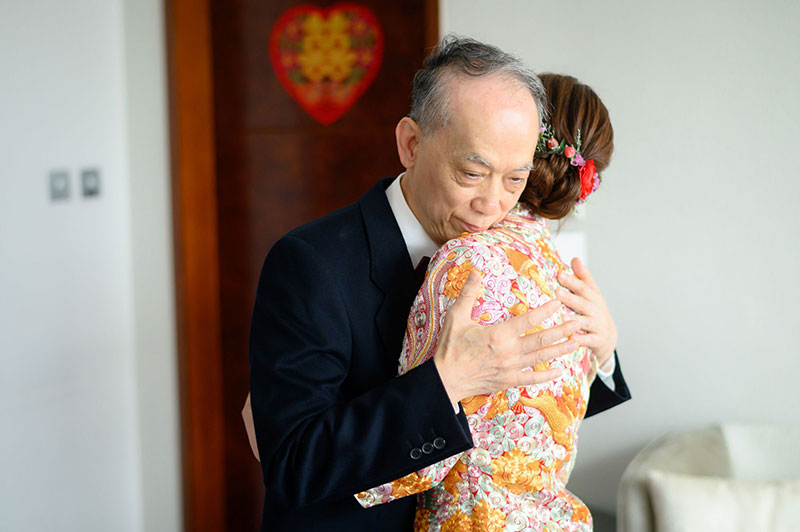 [From: This Couple's Genuine Love is Undeniably Inspiring / Photo: Daniel Yim]
What if I cannot afford the ideal cash gift?
If you cannot afford the cash gift, you can try to adjust the amount. Other than adjusting the cash amount, there are other alternatives. Here are some common flexible options for Hong Kong weddings*:
The groom pays for all reception tables; the bride takes cash gifts and not laisees (or takes the bride's side's laisees only)
The groom pays for all the reception tables; the bride takes the laisees but not the cash gifts
The groom pays for all reception tables; the bride takes all cash gifts and laisees
There will be no reception, and the groom pays more cash gifts
Note: The laisee here refers to all the cash laisees coming from friends and family.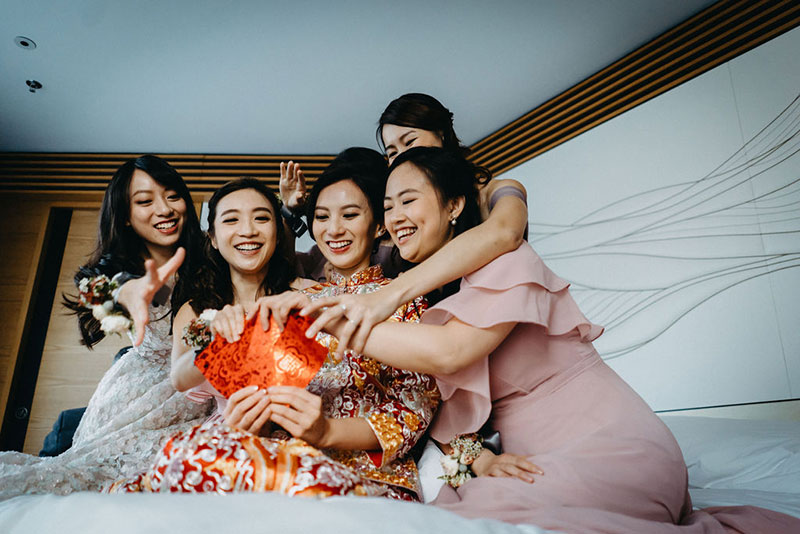 [From: This Classic Red and Pastel Themed Wedding is Set in a Quaint Garden / Photo: Emma Fok Photography]
When must the cash gift be given?
The cash gift must be given at the Betrothal Ceremony. You may prepare cash or a cheque.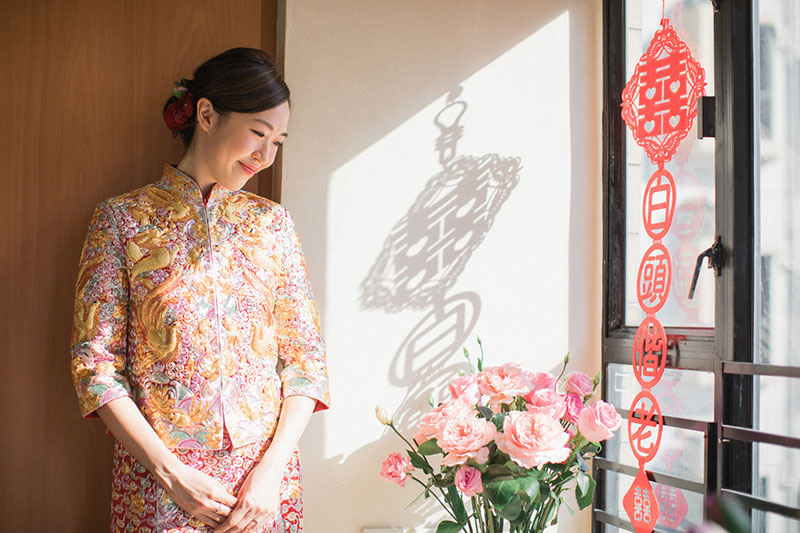 [From: Sweet Church Wedding With a Special Song From The Groom / Photo: Cadenza Studio]
How much cash gift must be returned from bride's family?
Usually the small part is fine, for example, if HK$38,888 given, the return amount can be HK$8,888. Be aware though, that this is different from the all-in-one laisee in betrothal ceremony. That laisee is to replace the betrothal ceremony gifts but not cash gifts. And for all betrothal ceremony gifts, the bride's family should return half of them.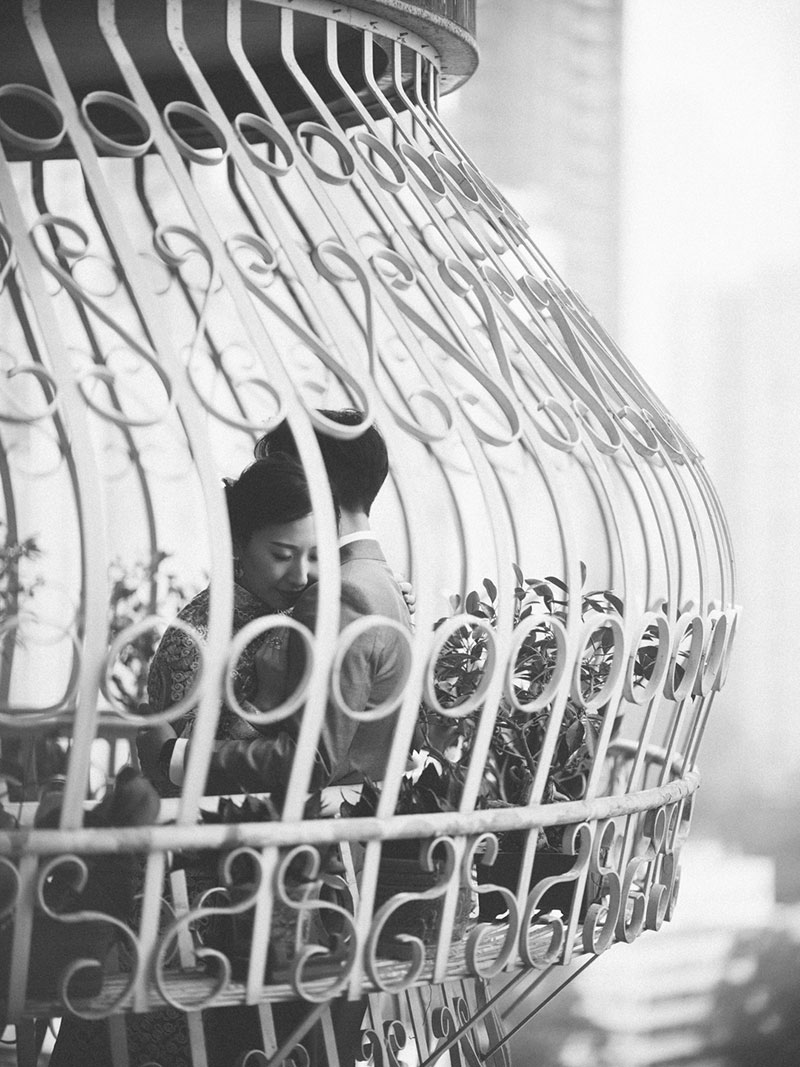 [From: A Traditional Wedding Decked with Beautiful Red, White, and Gold Details / Photo: miLa Story]
Is the cash gift all paid by groom only?
Sometimes, in order to satisfy the bride's family, the bride and groom will pay for this together–the wedding is for both of you! In the end, all the cash gifts will be paid to buy all the gold accessories for the daughter (the bride), so it's okay to be generous!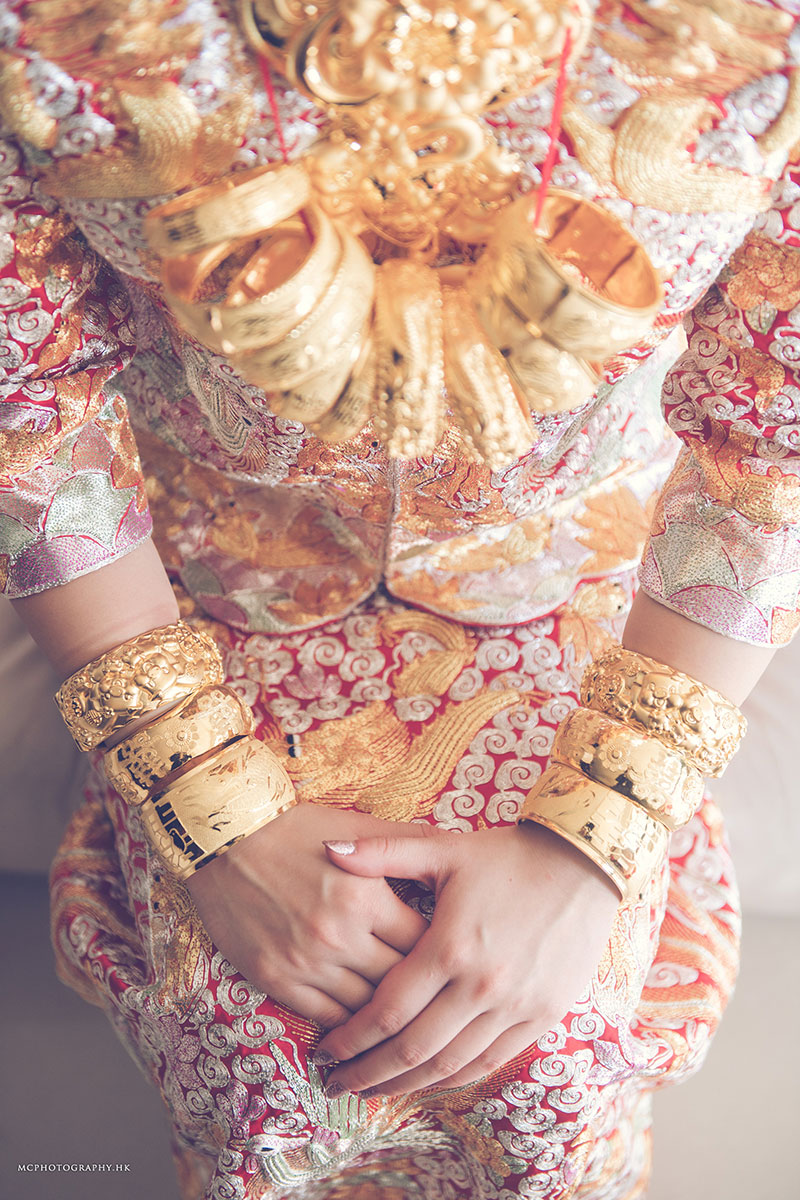 [From: This Wedding at Rosewood is Adorned with Elegant Gold Details / Photo: MC Photography]