Today's styled shoot is inspired by the rich cultural influences that govern style, fashion, and many other aspects in life in Hong Kong. Angel Cheung, the photographer behind the lens in this photo session, adds that these photos aim to celebrate femininity and beauty by reflecting both, Asian and Western elements combined. With this in mind, bride donned a modern Chinese qun gua from Queens Embroidery, complete with an elaborate headdress. As a contrast to the modernity of the ensemble, the team chose a classic Chinese garden. The pairing of a modern Chinese dress and traditional garden the captures the unique beauty of combining ancient and contemporary styles. Meanwhile, makeup and hair styling artist, Lucy, went for a romantic, elegant, and chic bridal look for the bride. The look included soft eyes and bold red lips to complement the vibrant hue of the qun gua. Finally, Mandy, from Mstandforc, created special stationery consisting of red and soft pink colors along with orchids, lace leaf and peonies for the illustrations.
If there's on thing yo take away from this photo shoot, it should be this: Don't be afraid to try something new in your wedding. Include your heritage, your cultural influences, even your personality! If you style everything well, you can mix all kinds of elements that reflect who you are and have a most stunning wedding day! Scroll on to enjoy the rest of the photos from this shoot.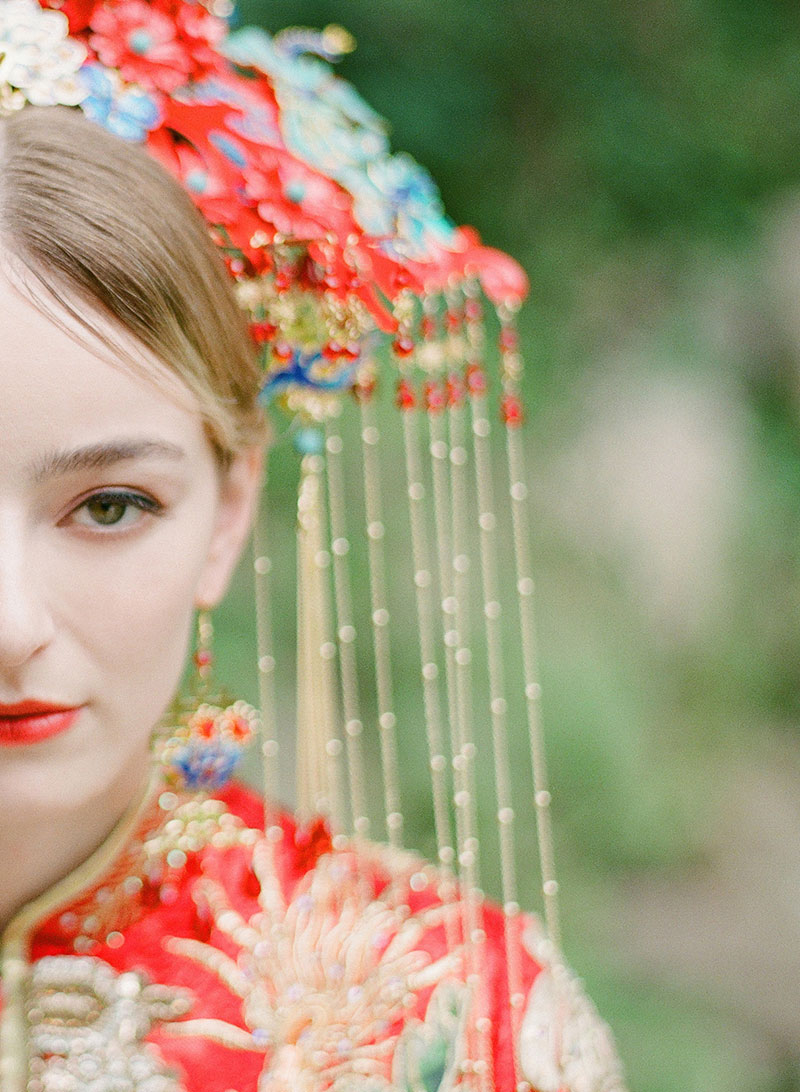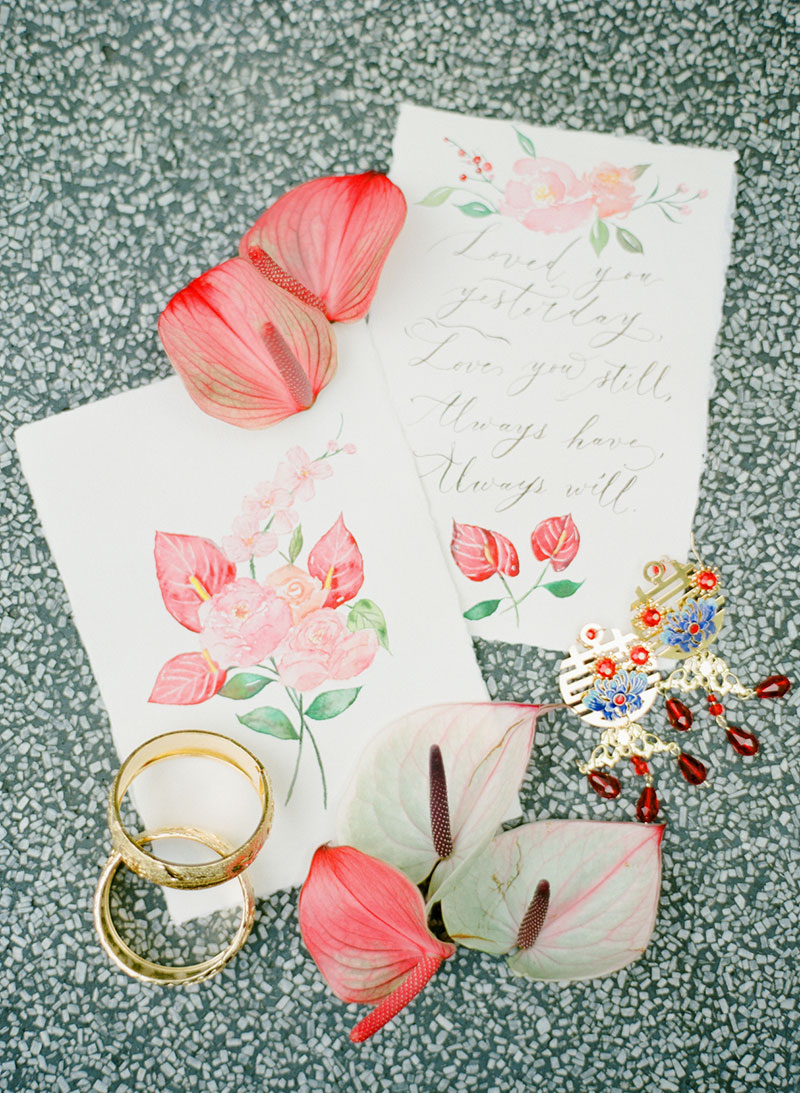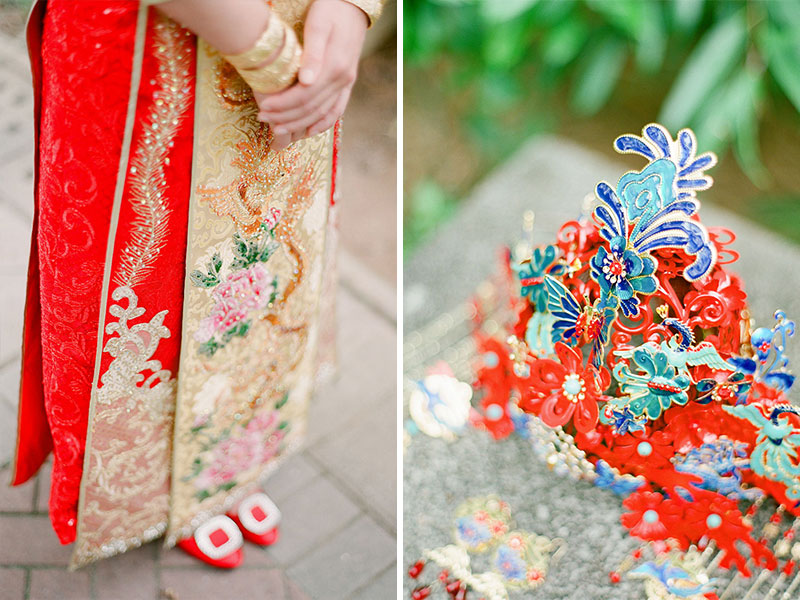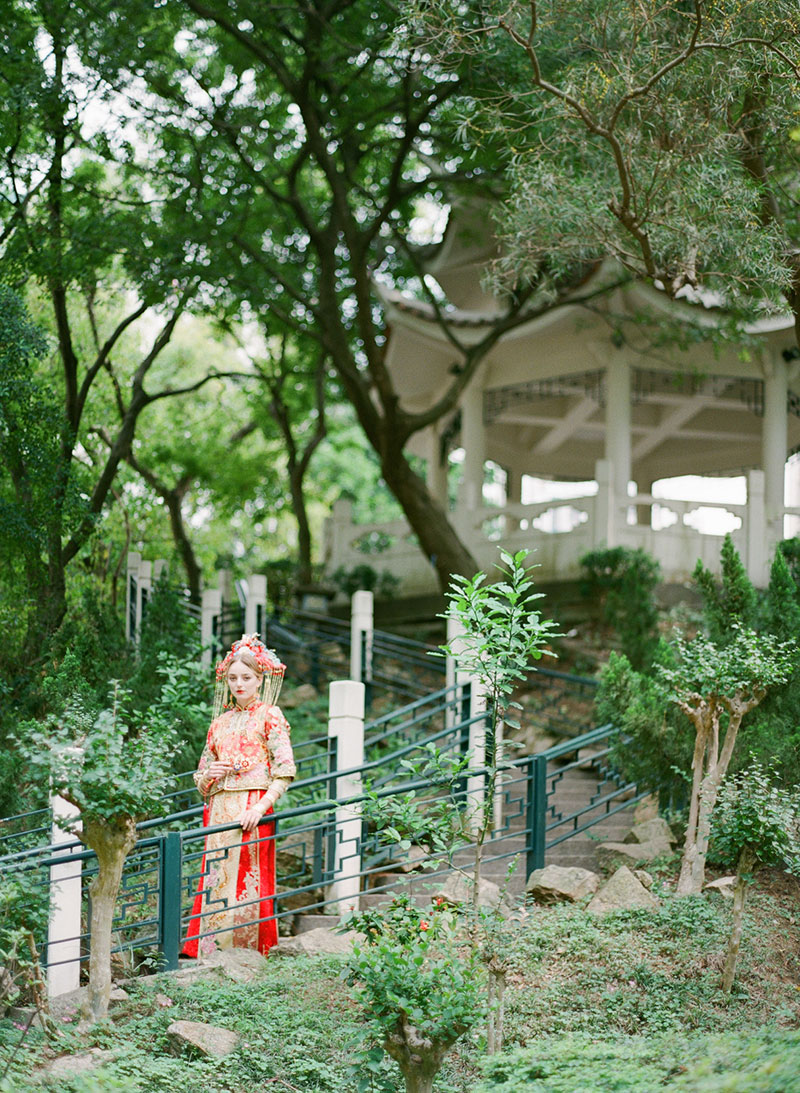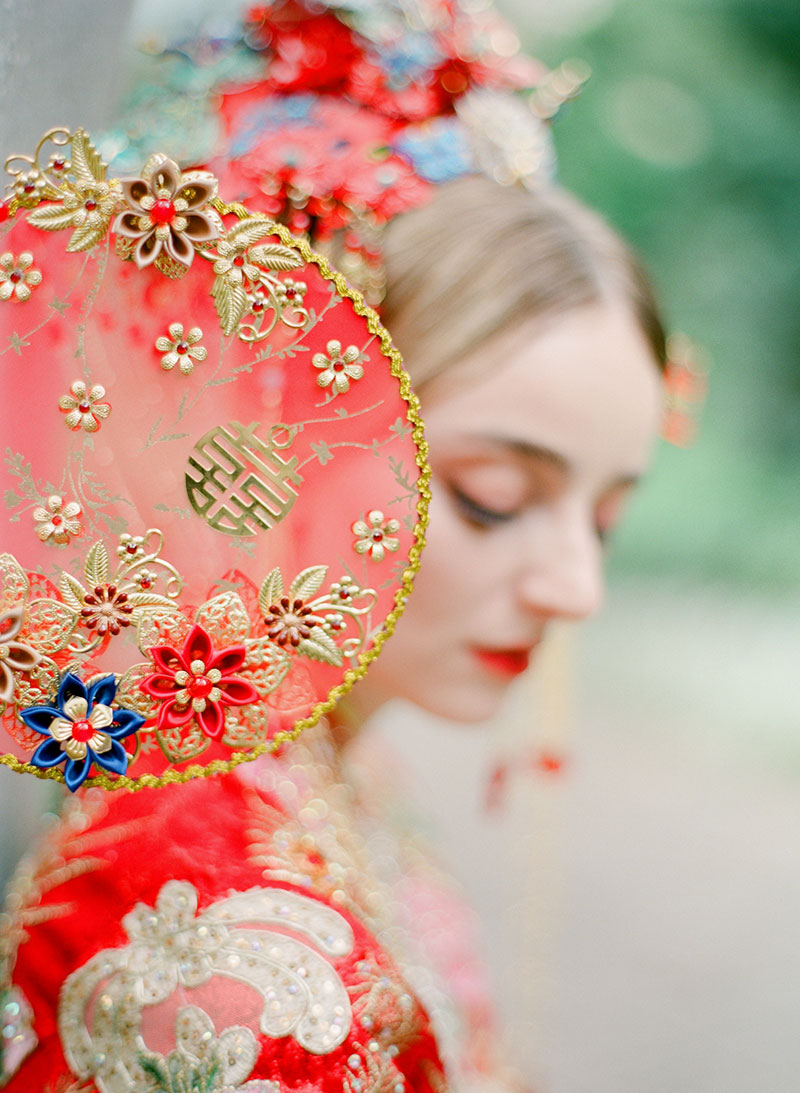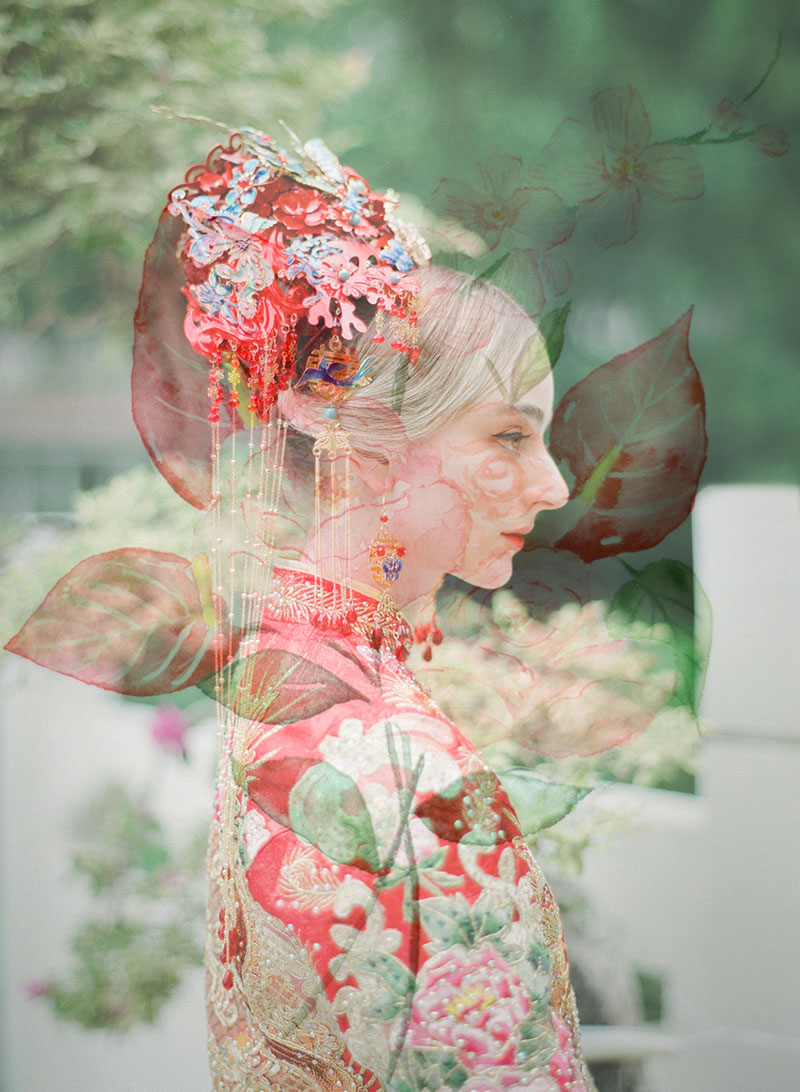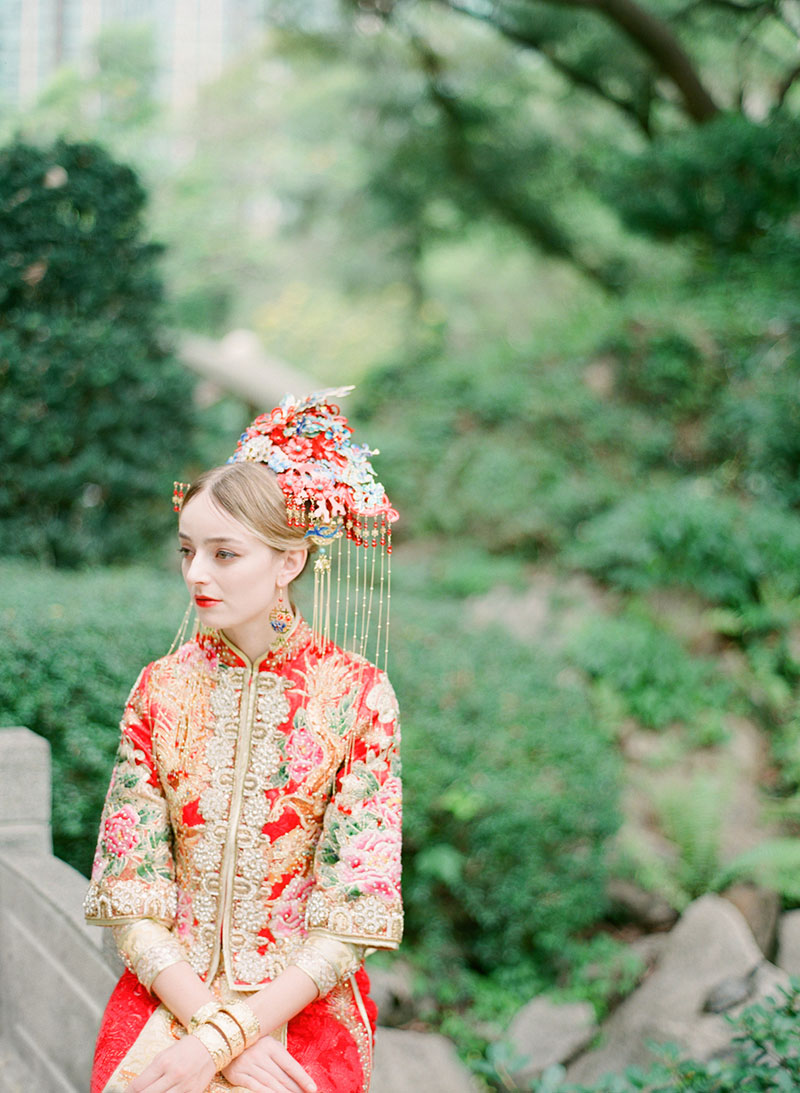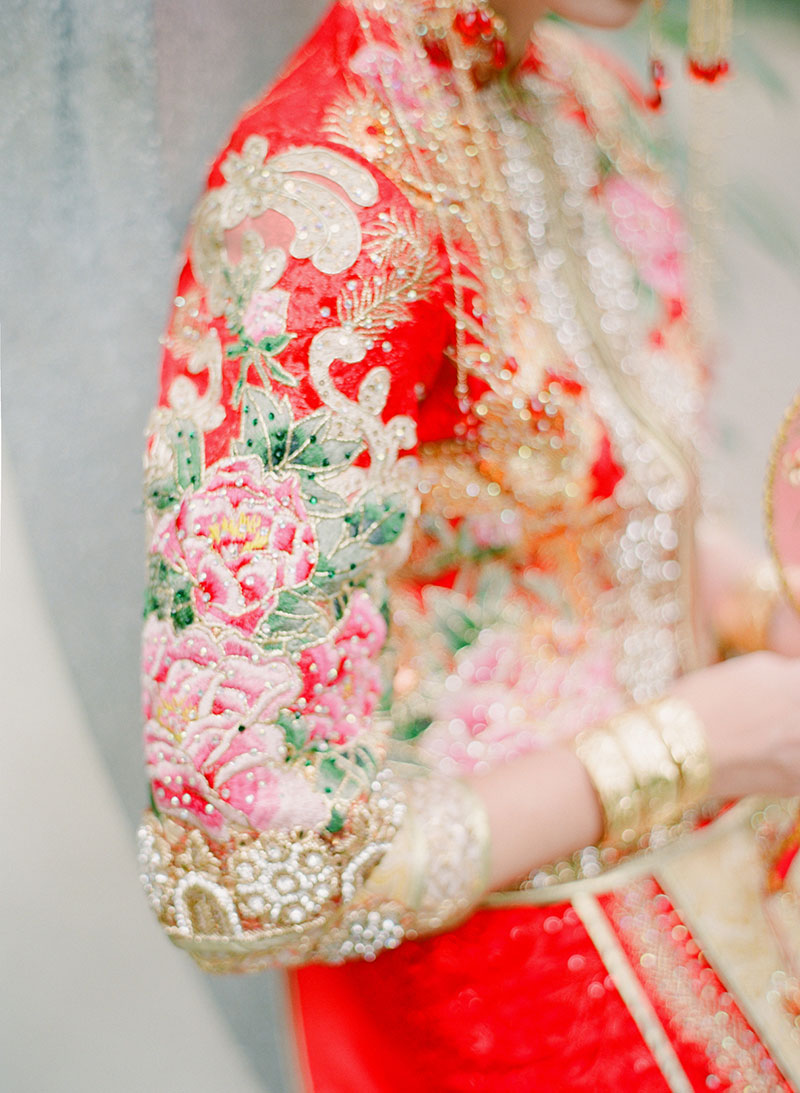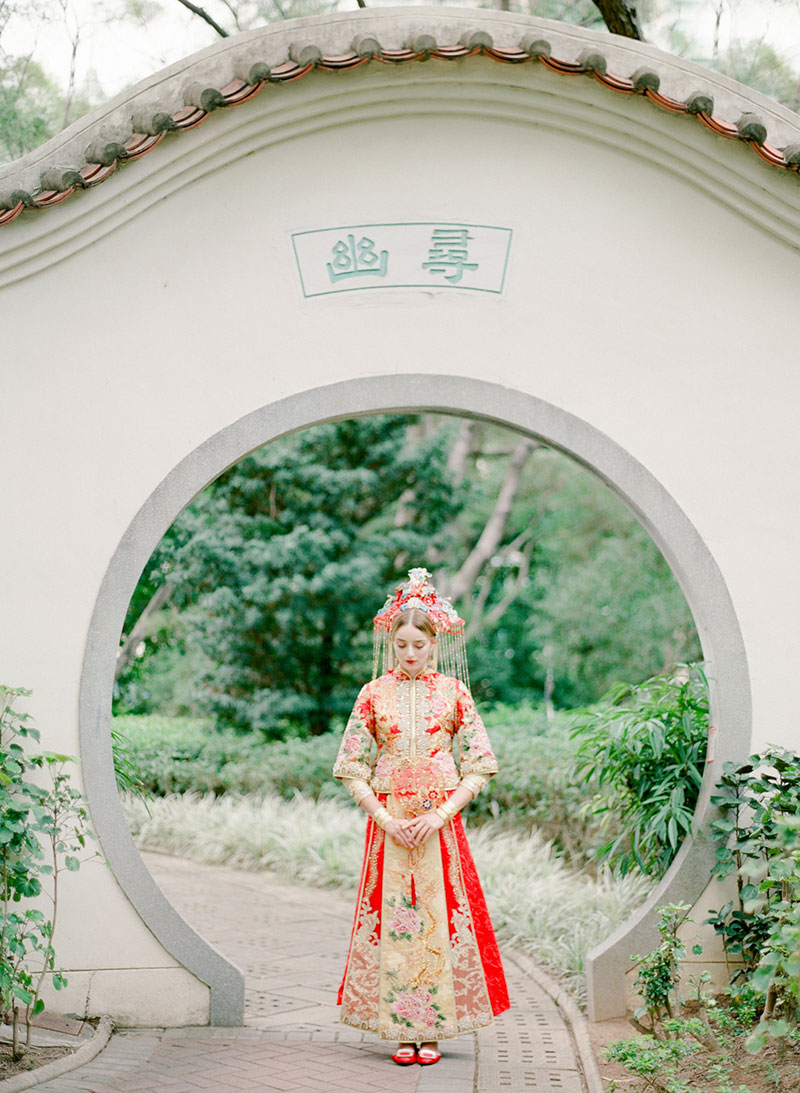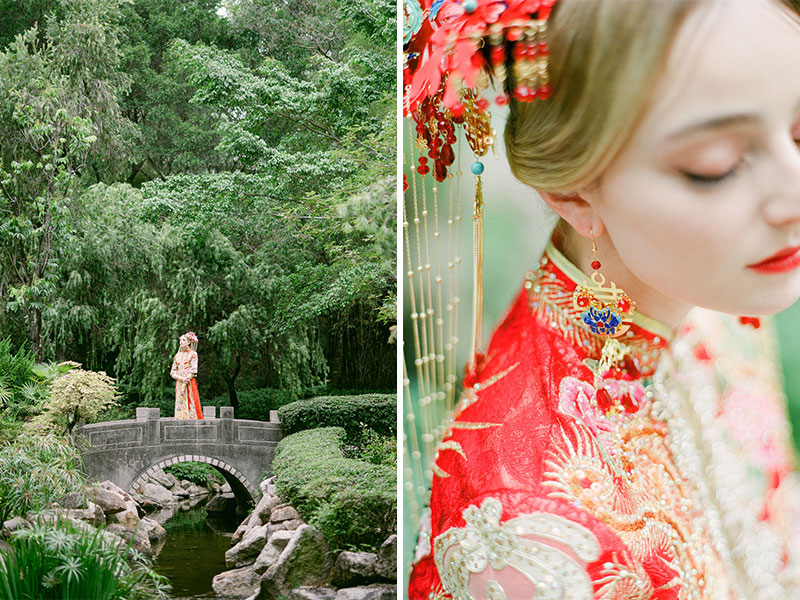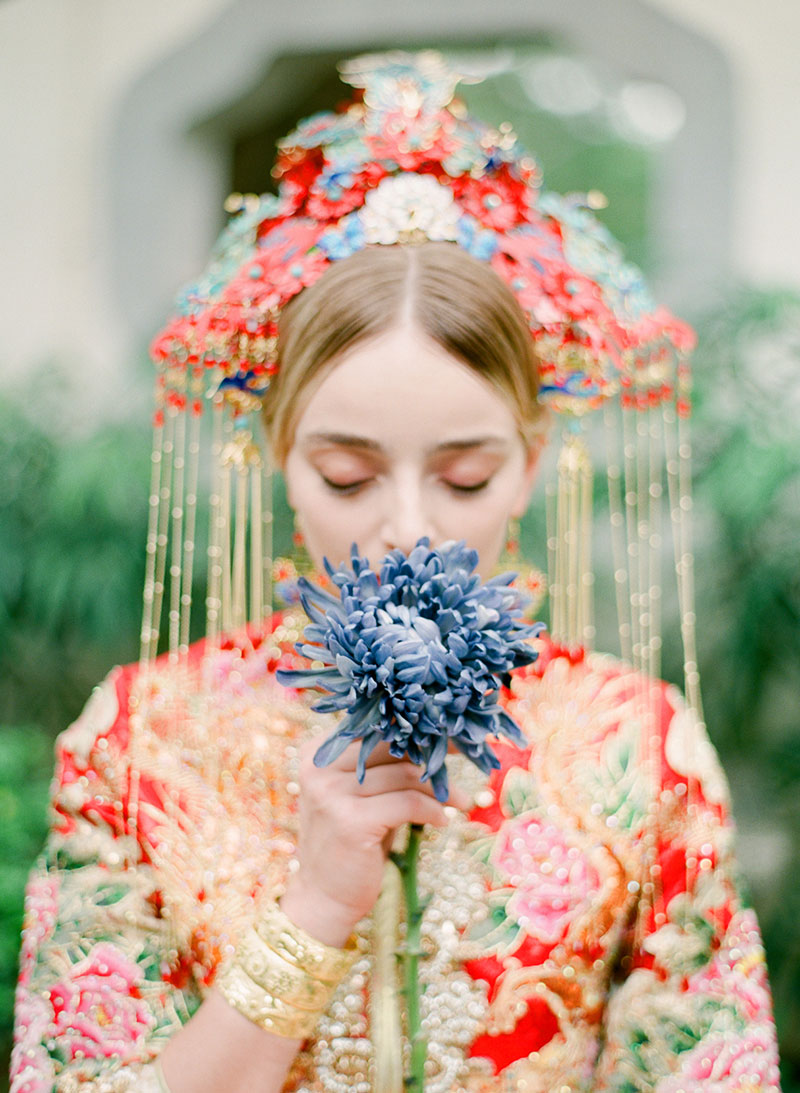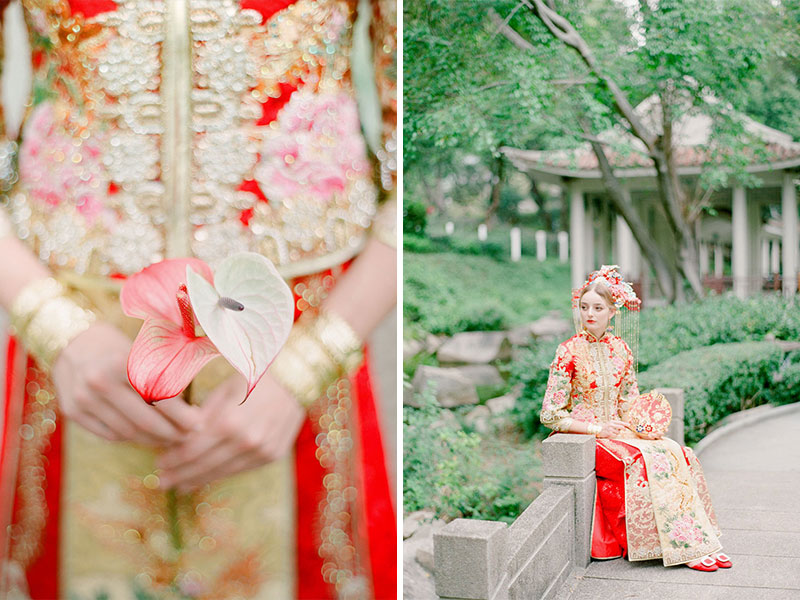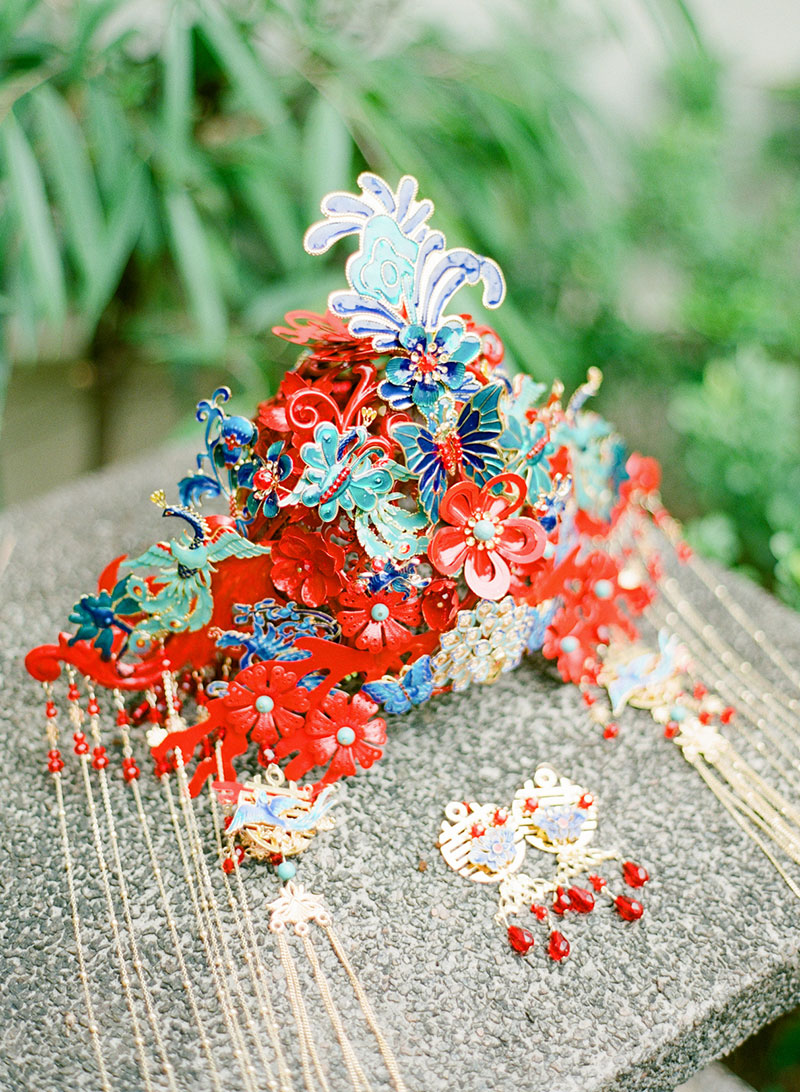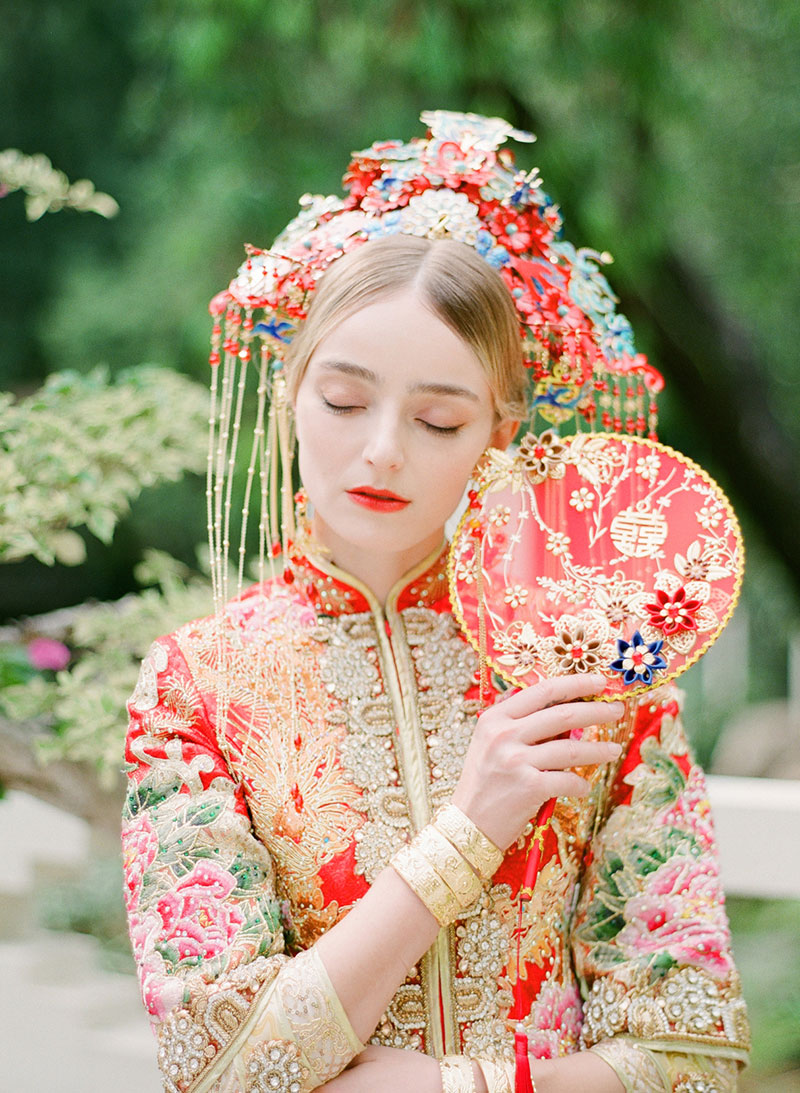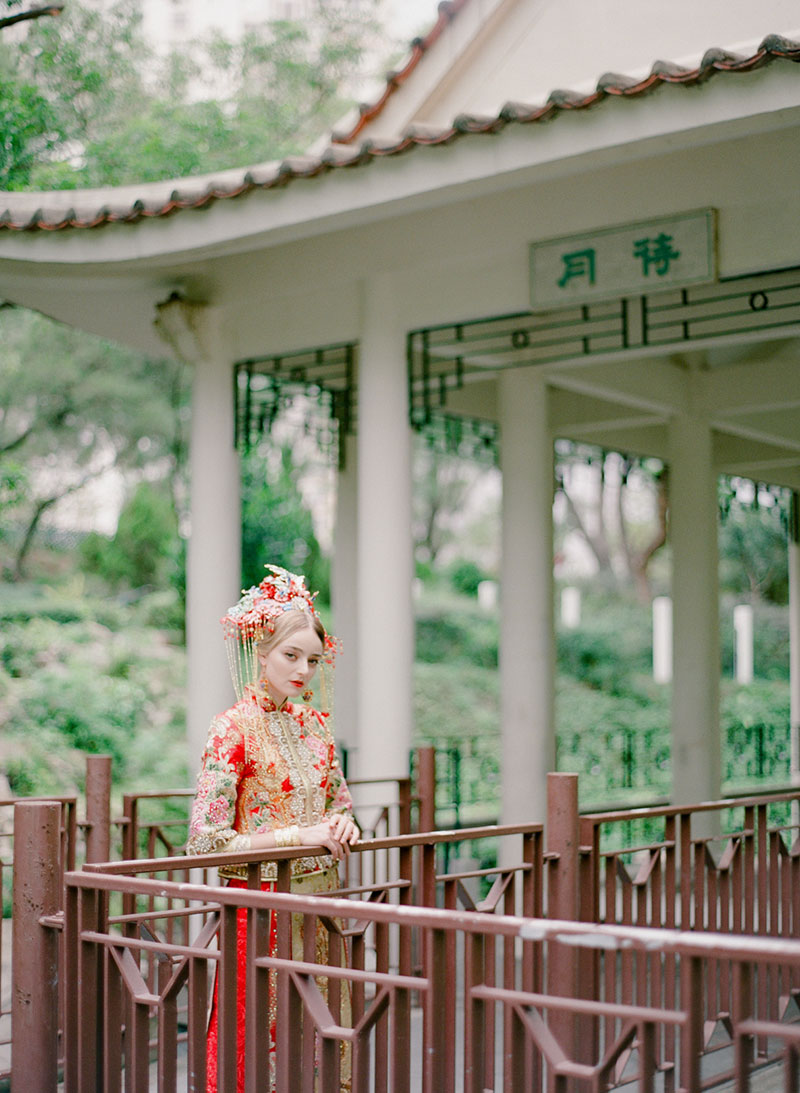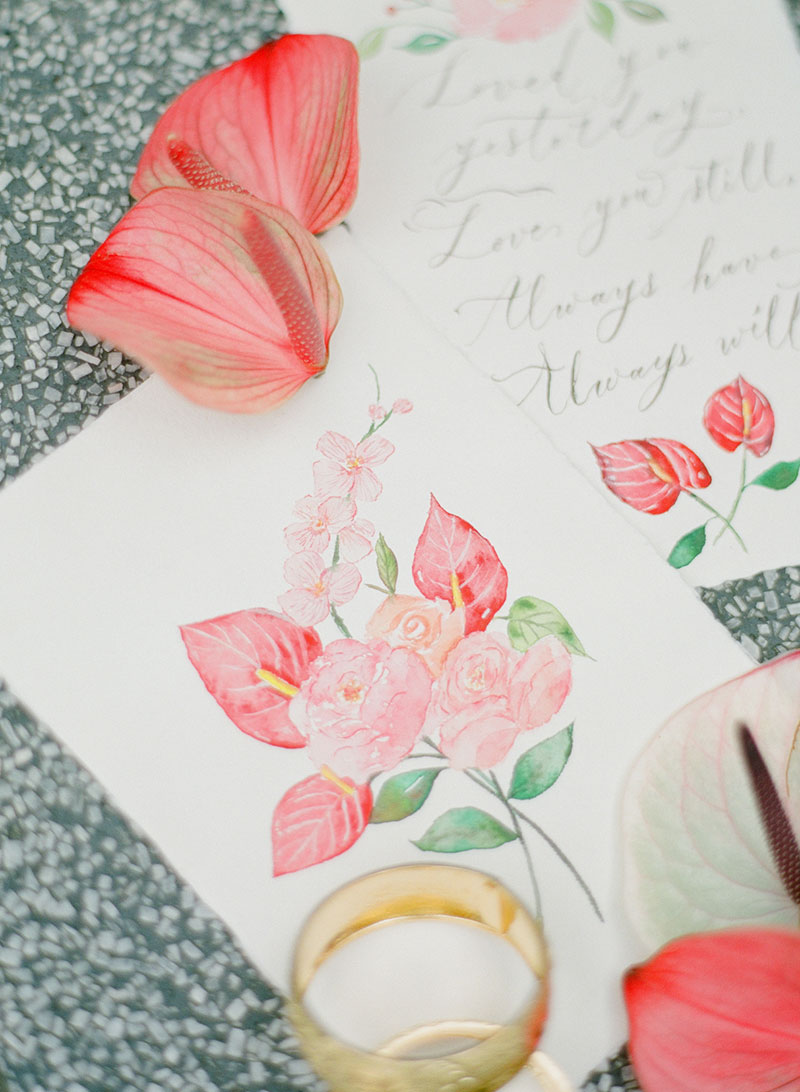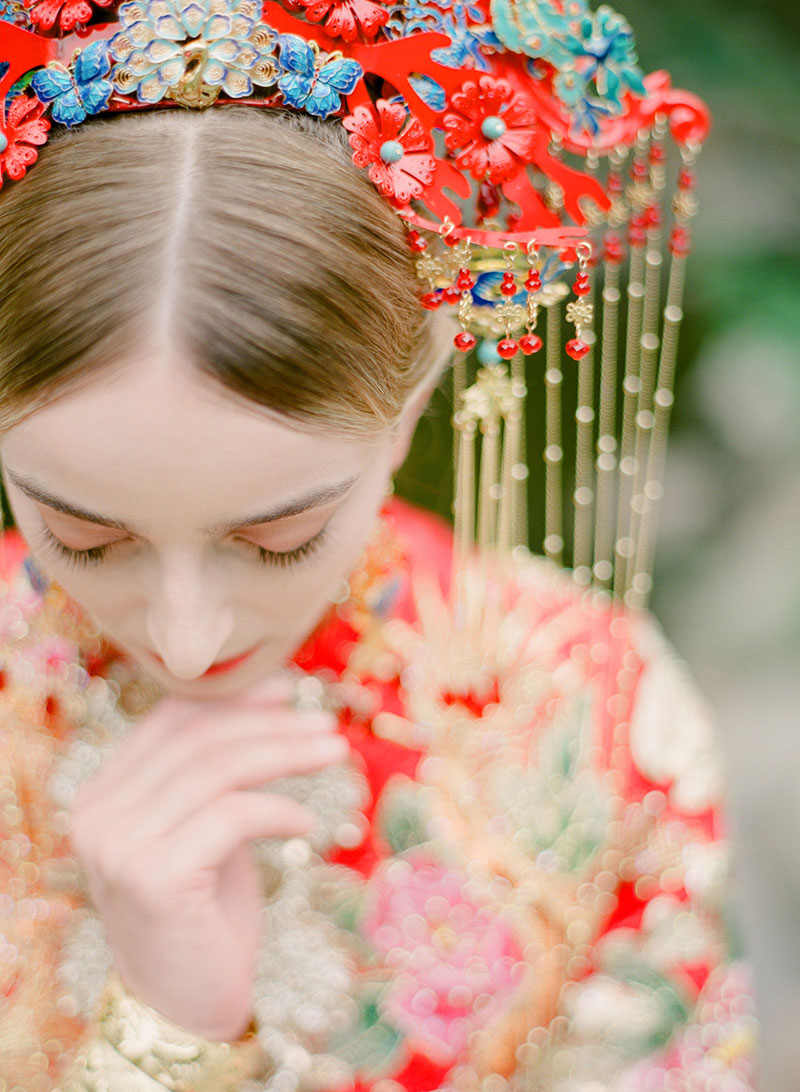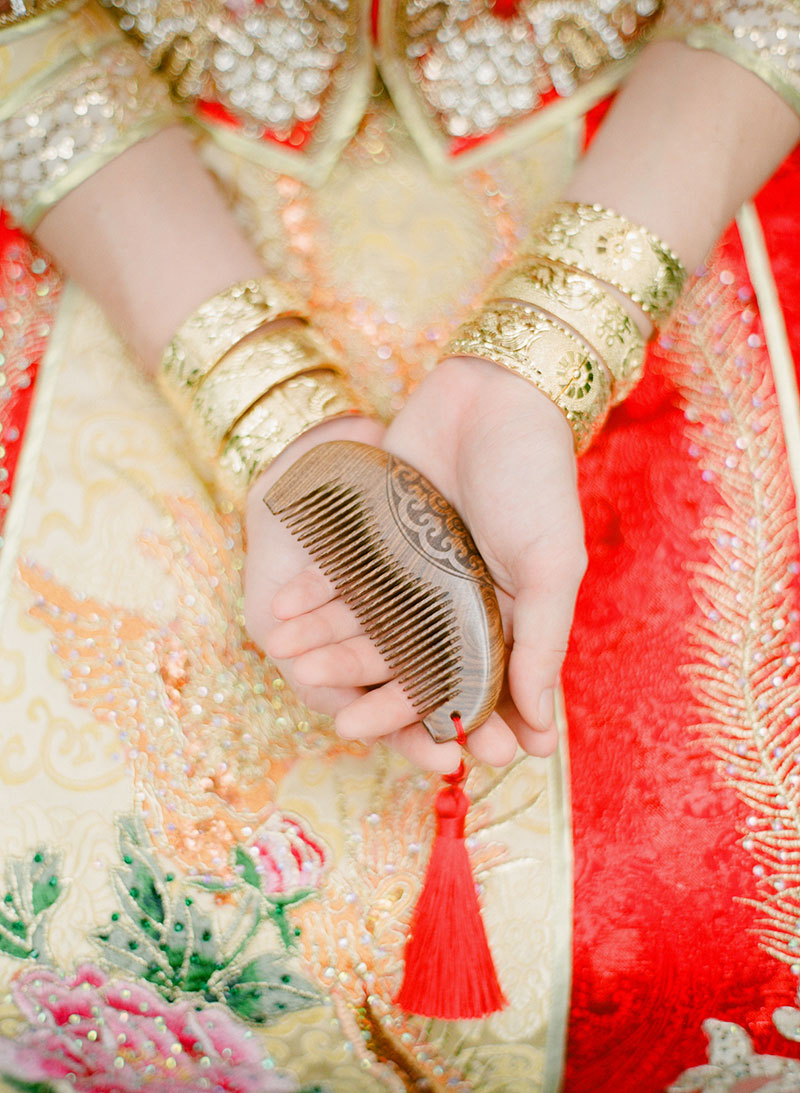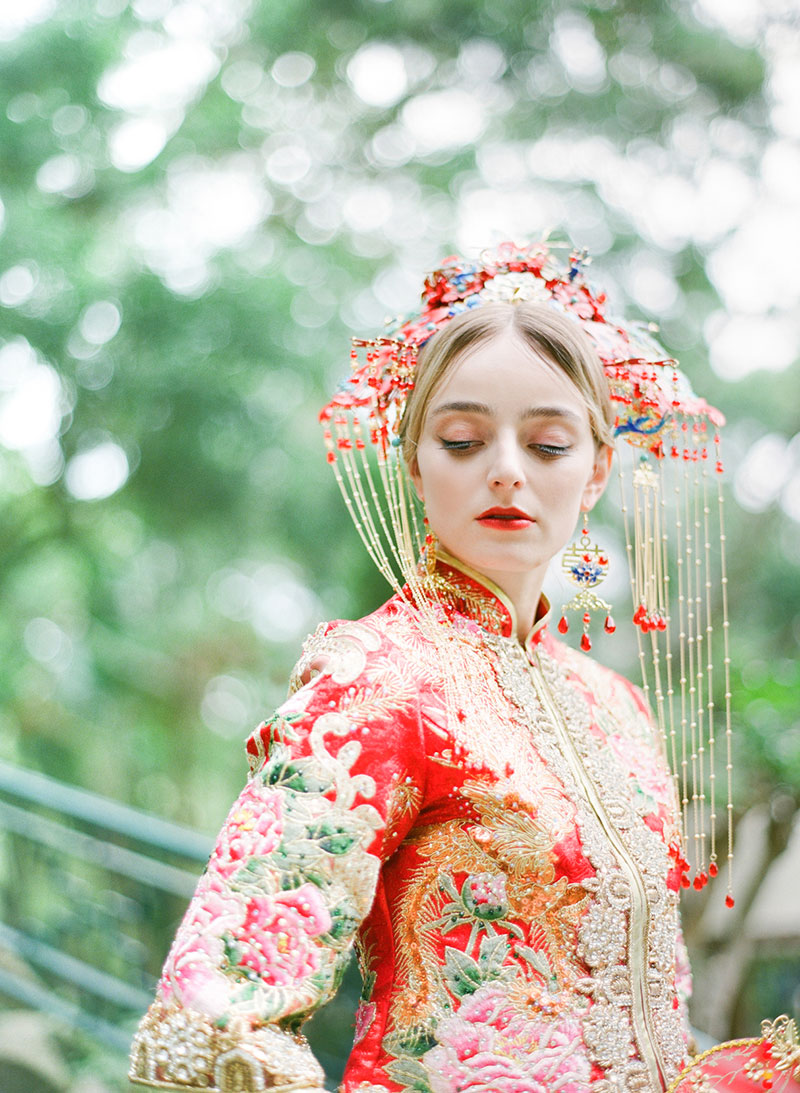 Photography: Angel Cheung Photography / Makeup & Hair: Lucy's Makeup Workshop / Qun Gua: Queen's Embroidery / Stationery: Mstandforc
For more wedding vendors, visit our Directory and Venue Gallery!