What I love about a good DIY project is how they offer budget-conscious brides a cheaper alternative to store-bought items. So today's project is extra DIY-worthy as it's both incredibly cheap and unique! Using clay bricks which we got for HK$2.50 each from a local building materials store, we've created some pretty cool looking table numbers that would make any centerpiece shine. Let's get started!
Here's what you'll need:
A4 paper with our number templates printed, clear plastic A4 sheet, white felt, small wooden block, string, popsicle stick, clay bricks
Exacto knife, cutting mat, scissors, paint brush, poster color paint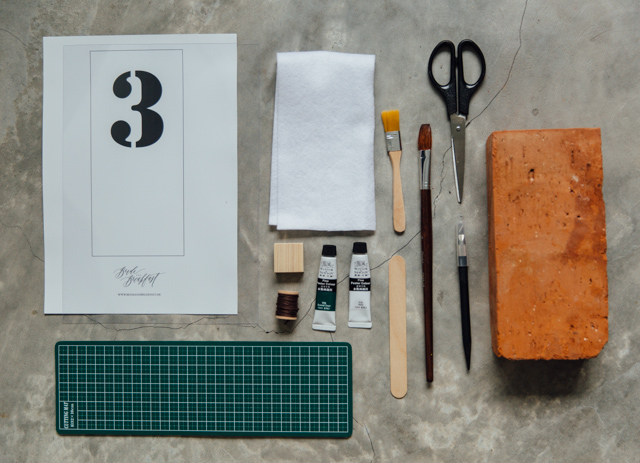 Instructions:
1. Brush off any excess dirt and debris from the bricks.
2. Make a stamp wrapping a piece of string around the wood block. Secure with tape or with a knot.
3. Create your own stamp pad by applying some poster paint to piece of felt lined with a plastic sheet.
4. Stamp a consistent pattern all over the bricks.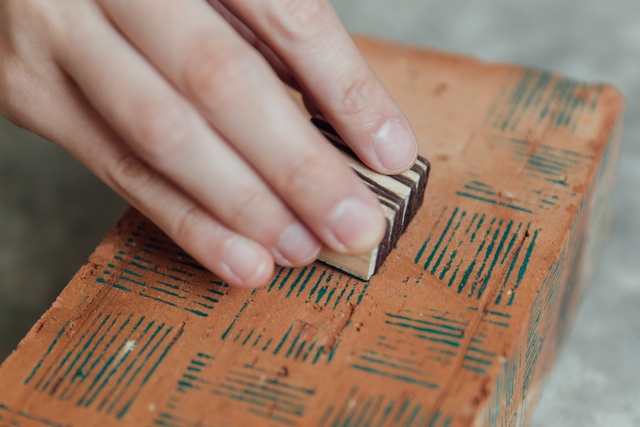 5. Create a stencil by cutting out the plastic A4 sheet with the printed sheets as guide.
6. Use the stencil as guide to paint your desired number on the bricks.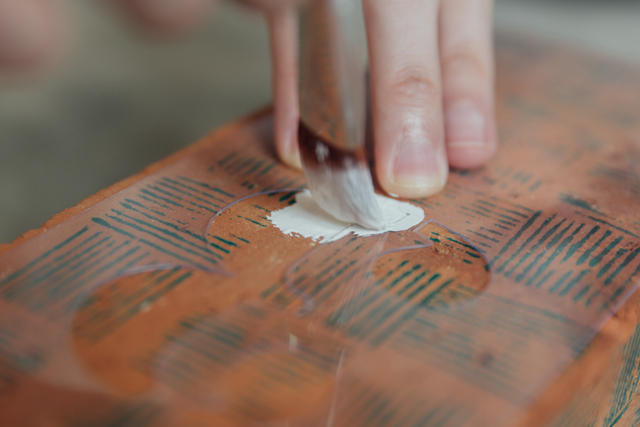 7. Set aside to dry.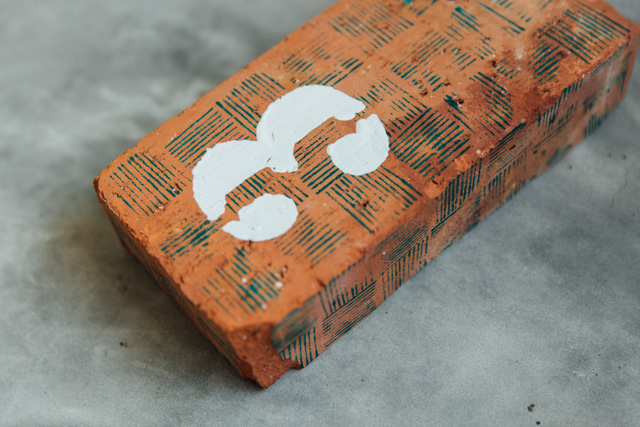 Here are photos of the final product: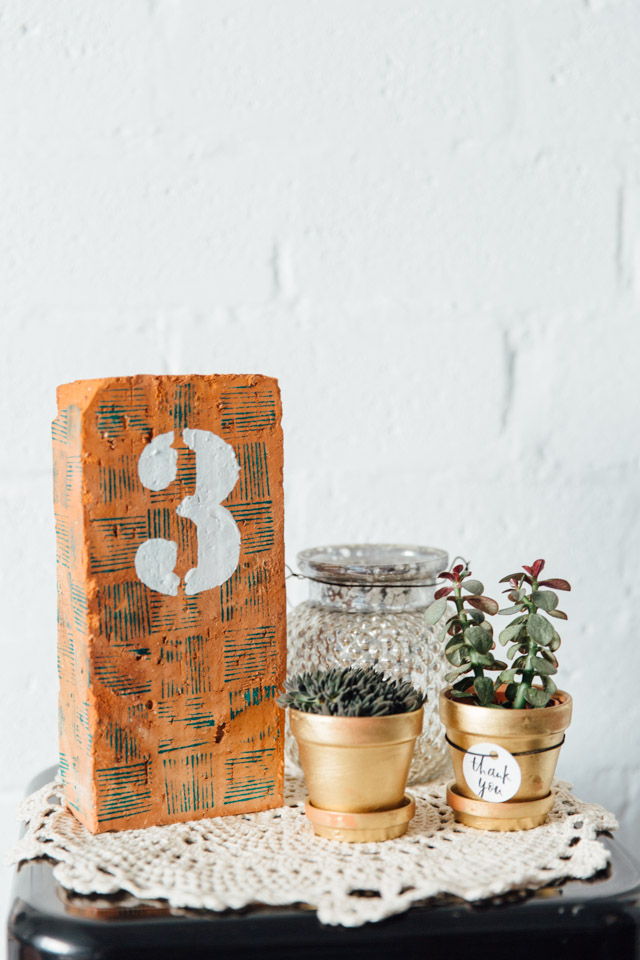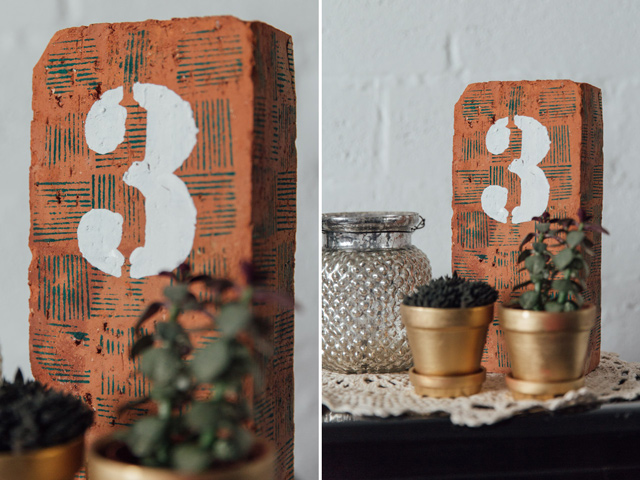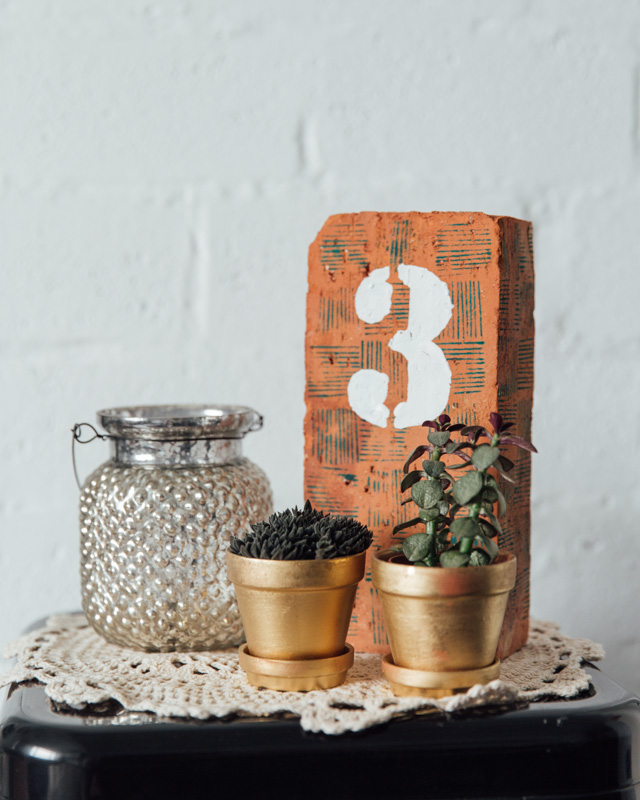 Photographer: nikkiloveu