Today's DIY project has got my paper-obsessed self extra giddy! We've enlisted the help of Calligraphy Girl to come up with the most gorgeous monogrammed note cards that you can use personally or to package as gifts for a bridal shower or even as wedding favors for your guests! This just might be the easiest personalized gift you can make at home with not much effort.
What you'll need:
Cutting mat, ruler, box cutter, scissors, thin double-sided tape, bone folder (used to make creases on paper), and some ribbon
Download and print onto A4 sheets your combination of choice from the templates below. Make sure to use thicker card stock for the note cards. (For specialized paper, there's a lovely shop in Central with a great selection called HK Paper Arts)
Instructions:
1. Carefully cut out your chosen quantity of envelopes and note cards.
2. Use a bone folder to create creases on the envelopes using the corners as guides.
3. Fold in all sides of the envelopes.
4. Use double-sided tape to secure the bottom flap to the two side flaps.
Here's the finished product:
You can also use the blank templates with patterned paper for a more colorful set: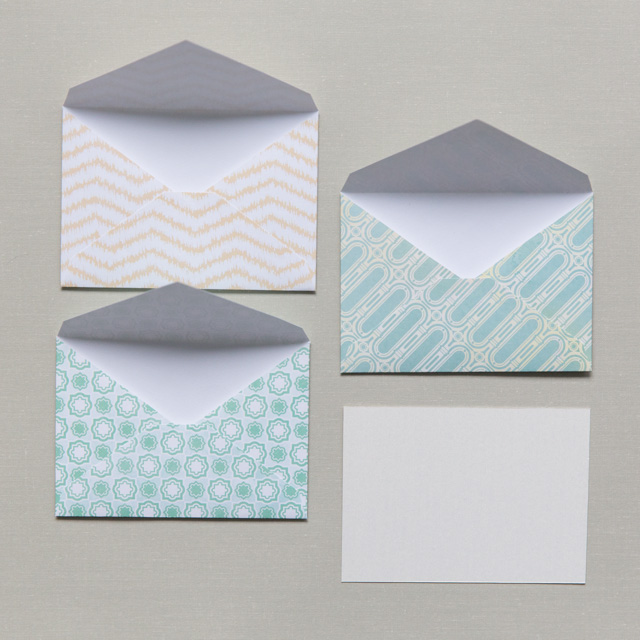 Package them up as  a set with nice ribbon, and you've got yourself the perfect little gift.
Hope you guys find this DIY tutorial useful. Special thanks again to Calligraphy Girl for her fabulous writing and watercolor patterns. If you haven't seen her work, be sure to go and check it out. Until our next project!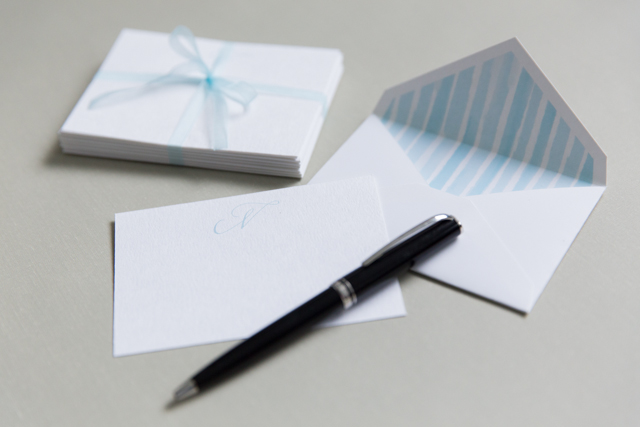 Calligrapher: Calligraphy Girl / Photographer: Nikki Li