If you love confetti and flowers as much as I do, then this feature is going to excite you! Today, join us and learn how to make a D.I.Y. Flower Paper Popper. It can be used at the end of the ceremony to celebrate the newly weds as they exit the aisle, or it can be used as table decor that guests pop as the bride and groom make their grand entrance. It's also great for a bachelorette party, especially if you and your girl friends will be celebrating the night away. Thanks to our friends over at Berinmade for sharing this D.I.Y. project with us. We really think this a fun idea you can incorporate into your wedding! Did I mention it's extra cute, too? Gather your materials and let's get started.
Here's what you'll need for 4 poppers:
Party poppers (4 poppers)
Black and yellow paper (1 sheet each, A4 size)
Purple tissue paper (1 sheet, A4 size)
Green floral tape
Pen or pencil
Scissors
Fringing scissors (optional)
Double-sided tape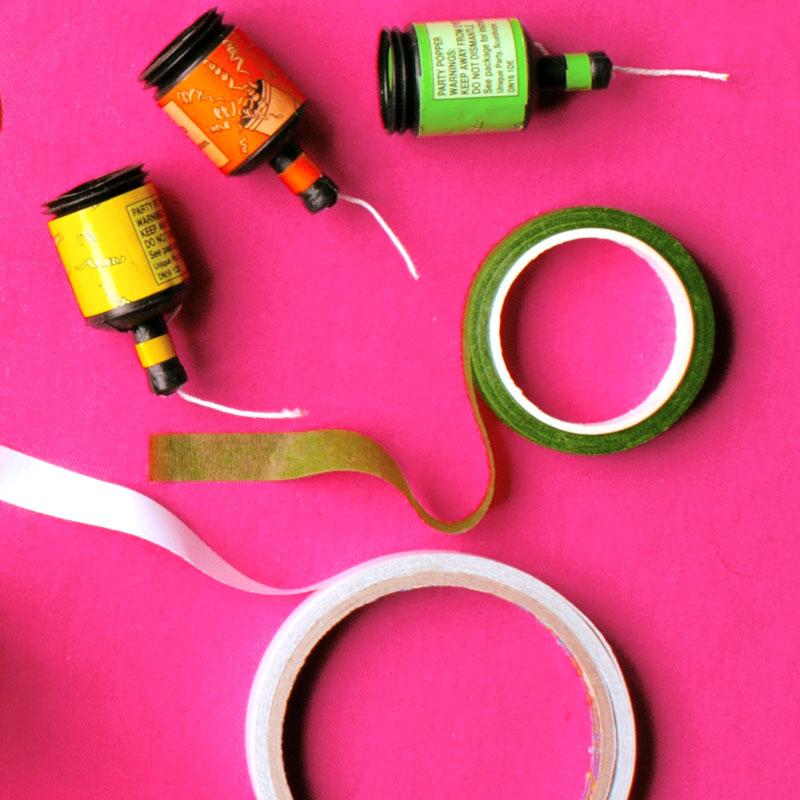 Instructions:
1) Use the circular end of a party popper as a template (the end opposite the string). Trace and cut out circles of black paper.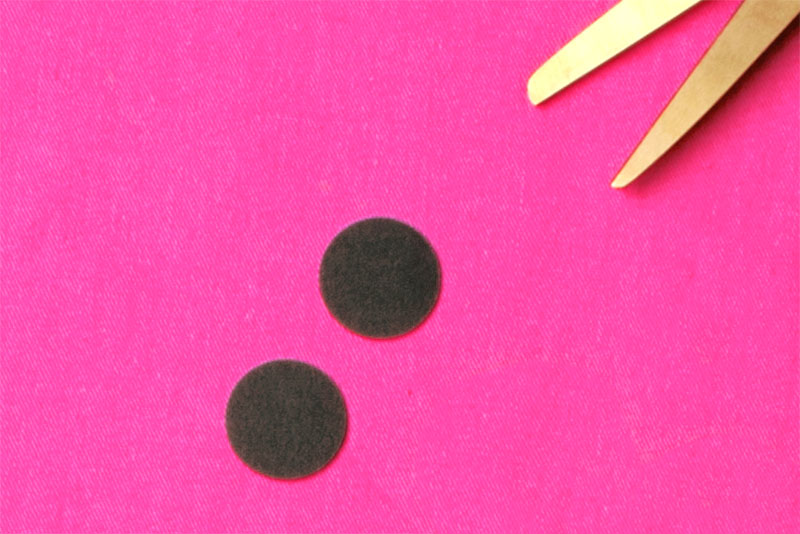 2) Cut a strip of tissue paper that is 4cm wide and long enough to wrap around twice the circumference of the party popper. Use fringing scissors or normal scissors to fringe the strip along the longer side of the strip. Cut about two-thirds of the way through. Wrap the strip around the popper so that the fringing protrudes beyond the end, and secure with double-sided tape.
3) Using the petal template, cut out the flower petals using yellow paper (or whatever color fits your theme).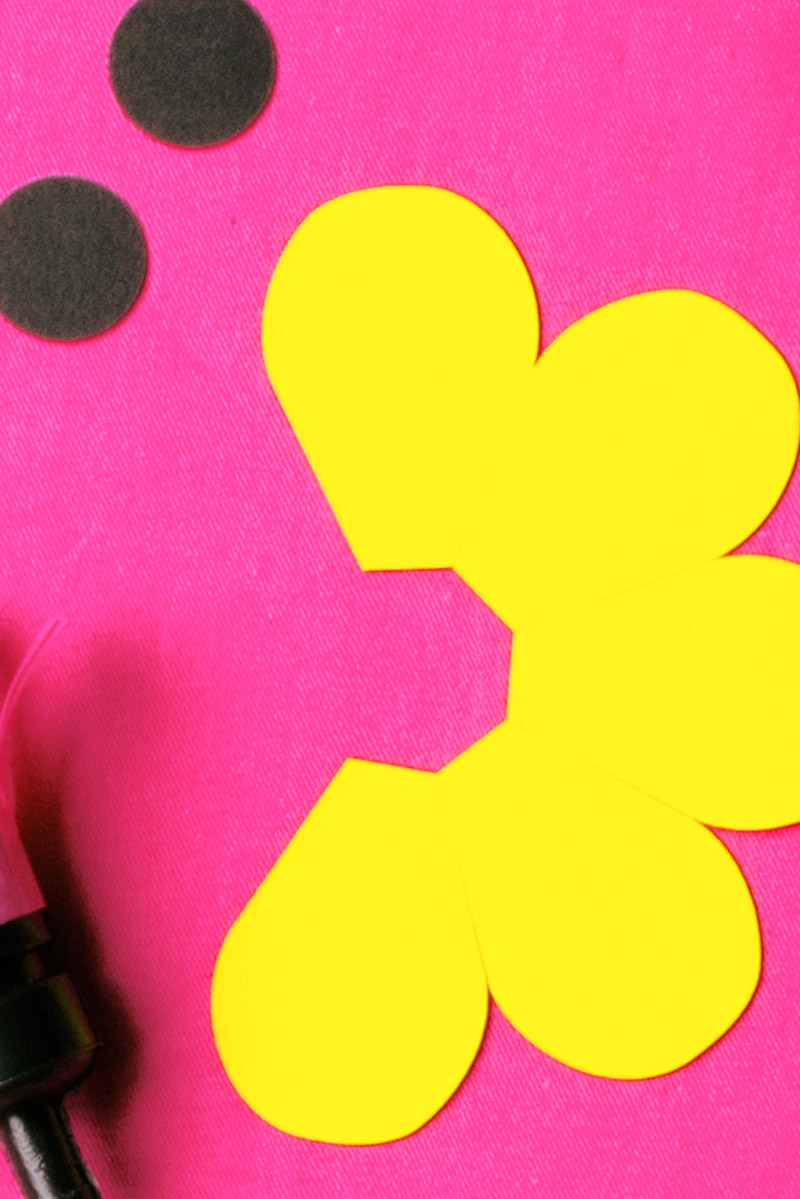 4) Curl the petals individually. First, place a pen or pencil across the top of each petal. Then, using your thumb and index finger, hold the pencil and petal together and lightly roll towards the centre.
5) Wrap the petals on top of the fringing around the the party popper. Secure the petals with double-sided tape.
6) Wrap floral tape around the rest of the party popper covering it completely until the tip where the string comes out.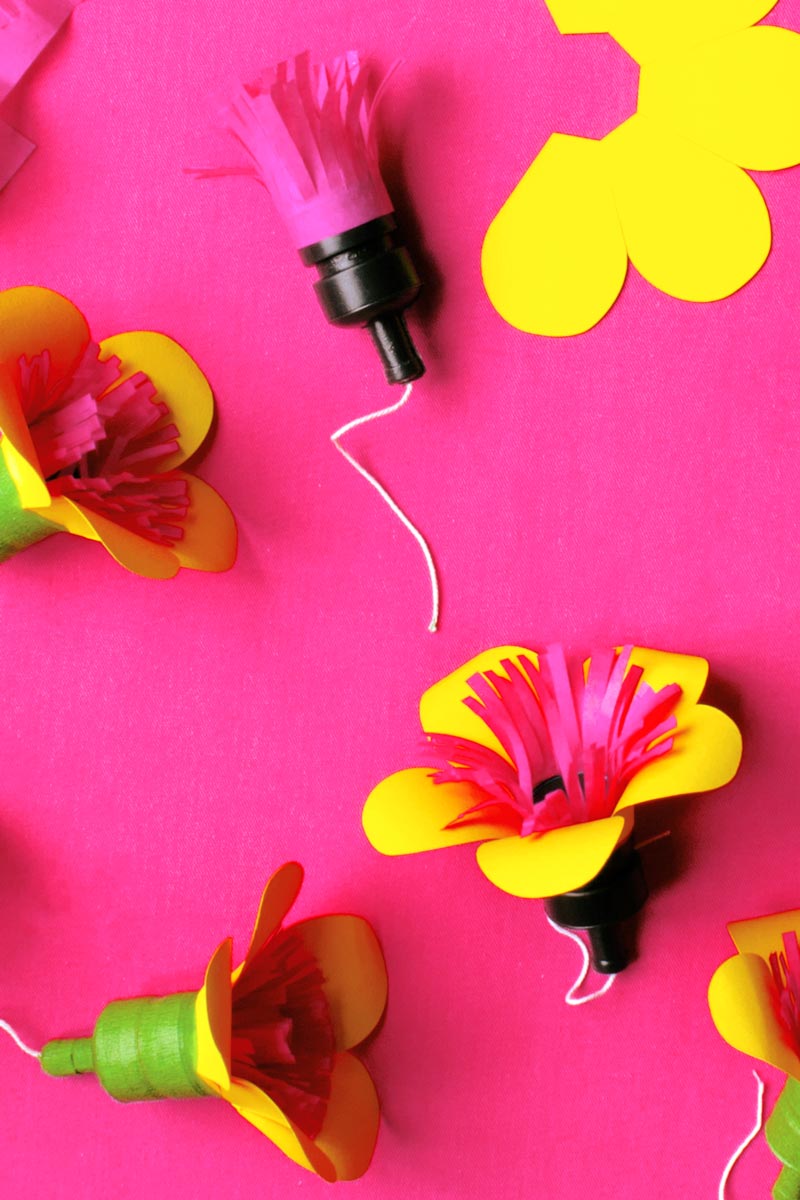 7) Use double-sided tape to stick the black circular paper into the centre of the flower. This will cover the end of the popper. And now, you're done!
The final product is just too adorable! And the fact that it pops makes it such a fun an unique decor. I'm off to making more of these D.I.Y. Flower Poppers now. See you in our next D.I.Y. Project!
If you are a paper craft fan like me, feel free to check out Berinmade's new book Paper Parties here too for more paper DIYs!
Images and info source:
Paper Parties by Erin Hung is published by Pavilion. Photographs by Charlotte Tolhurst.