Hello, ladies! We have a really fun D.I.Y. project for you today. We know you love anything and everything floral–we do too! So, here's a pretty flower crown that you can make on your own. Be it for your engagement shoot, or for your outdoor wedding, this hair accessory is a lovely accent and it's quite simple to do.
Here are detailed instructions. Enjoy!
Materials:
Flowers (fresh or silk)
Wire
Pliers
Green Tape
(1) Cut the wire based on the measurement of your head.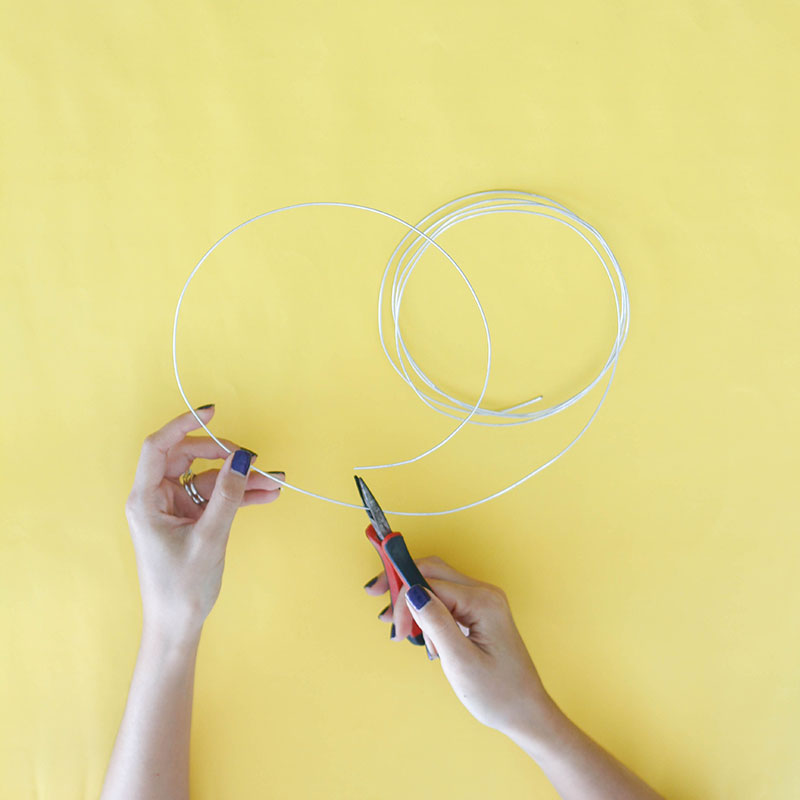 (2) Take a flower and start wrapping the stem on to the wire using the green tape. Add some leaves and add more flowers. Continue adding until about 3/4 of the wire is covered.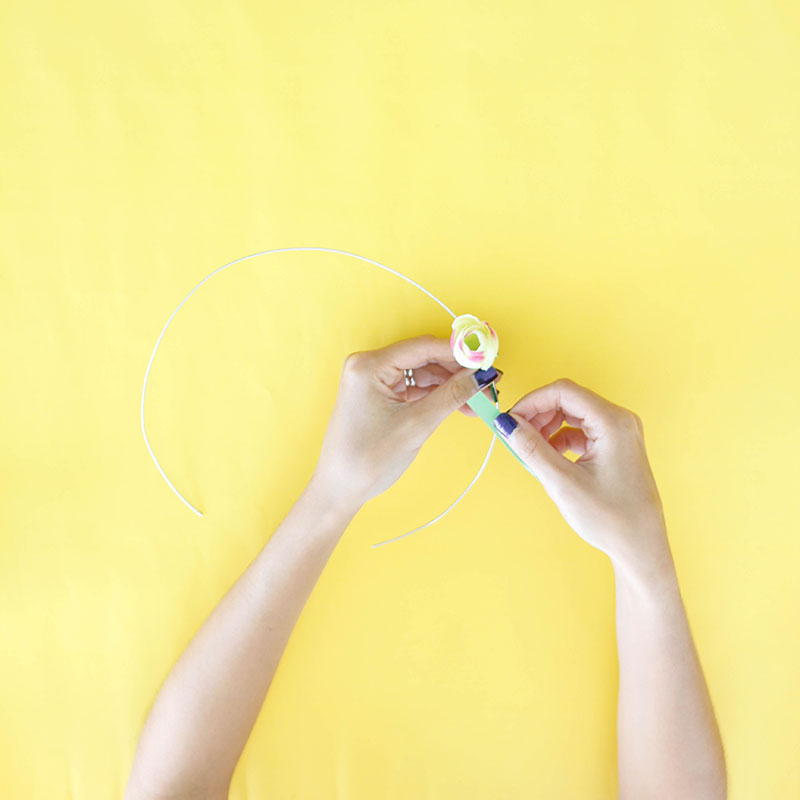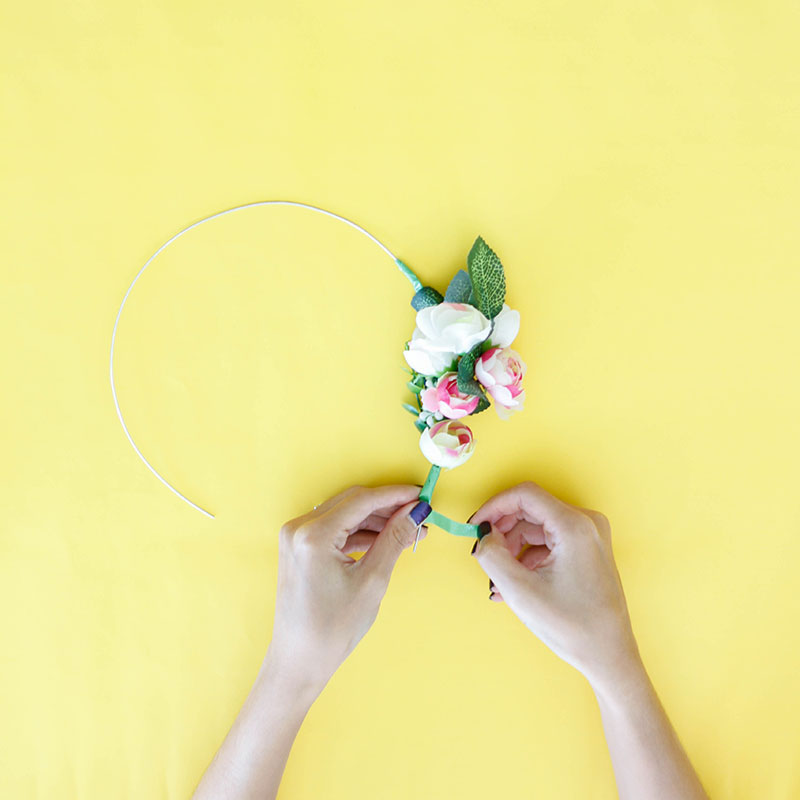 (3) Hold the ends together and wrap them with the green tape to complete the crown.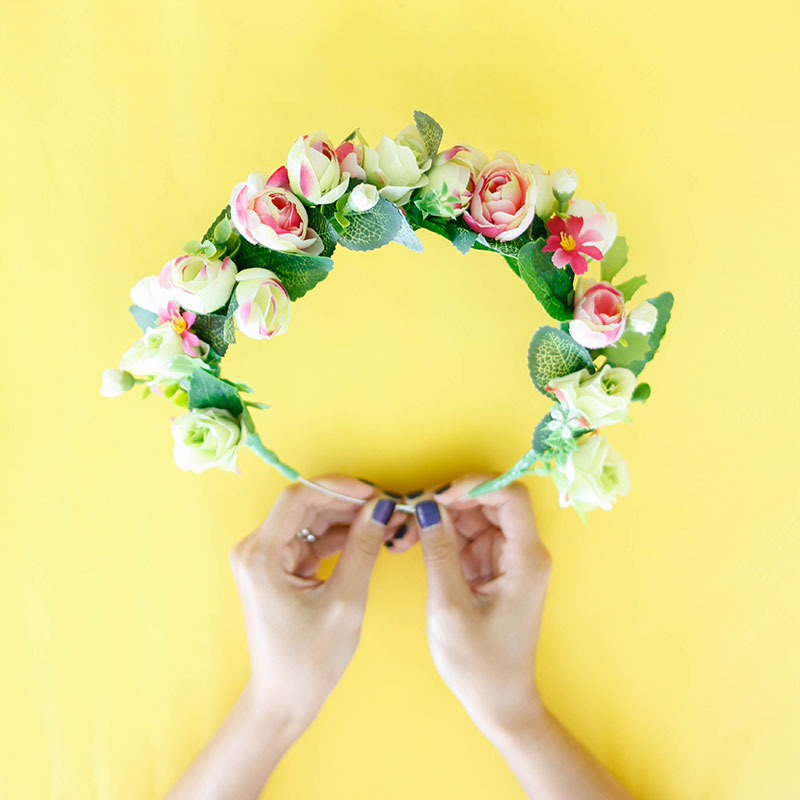 Voila! The flower crown is complete!
To see more DIY tutorials, subscribe to our Youtube channel!