It's about time for another DIY project, so today we'll be making pretty little charms to adorn your bridal bouquet! They might be small and barely noticeable, but they make perfect wedding keepsakes. You can write initials, names, words, phrases, or a particular date that is meaningful to you or just plain fun. Another idea is to use them to personalise your bridesmaids' bouquets, which your girlfriends will surely appreciate. The good news is they're very easy to make and decorate, so this project is totally doable even for non-crafty brides. Let's get started!
Here's what you'll need:
Alphabet stamps, air clay (available in any local stationery store), rolling pin (not pictured), small round cookie cutter, drinking straw, assortment of paint colors, paintbrush, some thin ribbon, and a small sheet of wax paper (not pictured).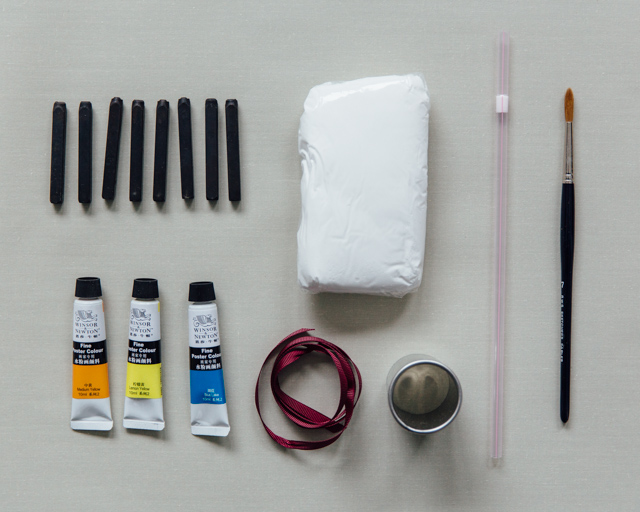 Instructions:
1. Take some of the air clay and roll it into a ball.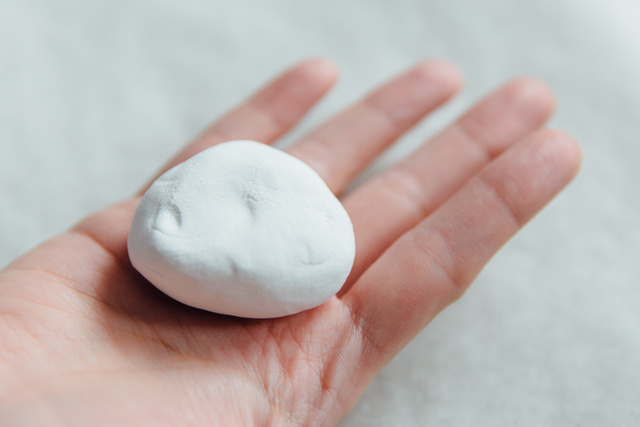 2. Using your palm, slightly flatten the clay on top of the wax paper.
3. Using a rolling pin (or any cyclindrical tool) to smoothen and even out the clay. Roll to about 3 to 5mm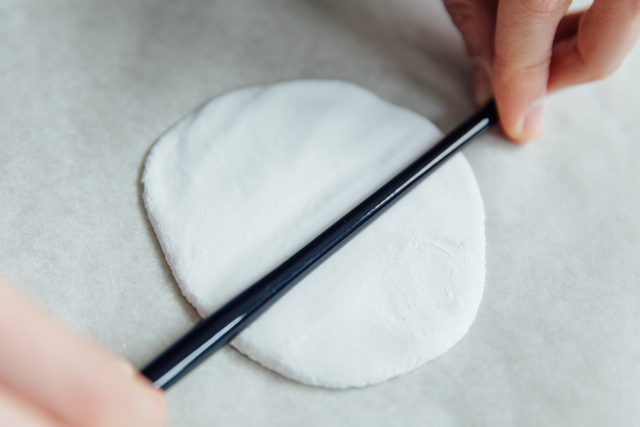 4. Create circles using the round cookie cutter.
5. Carefully separate them from the excess clay and smoothen out any rough edges with your fingers.
6. Use the straw to create a hole for your string or ribbon.
7. Stamp the letters or numbers starting from the middle to ensure that the writing is properly centered.
8. Leave the charms on the wax paper to dry for 24 hours or as indicated on the clay packaging.
9. Use paint to color the charms as you wish! Here are some examples:
And here's what it looks like on a hand-tied bouquet! Aren't they just the cutest?
Have fun making your own charms!
Photographer: Nikki Li