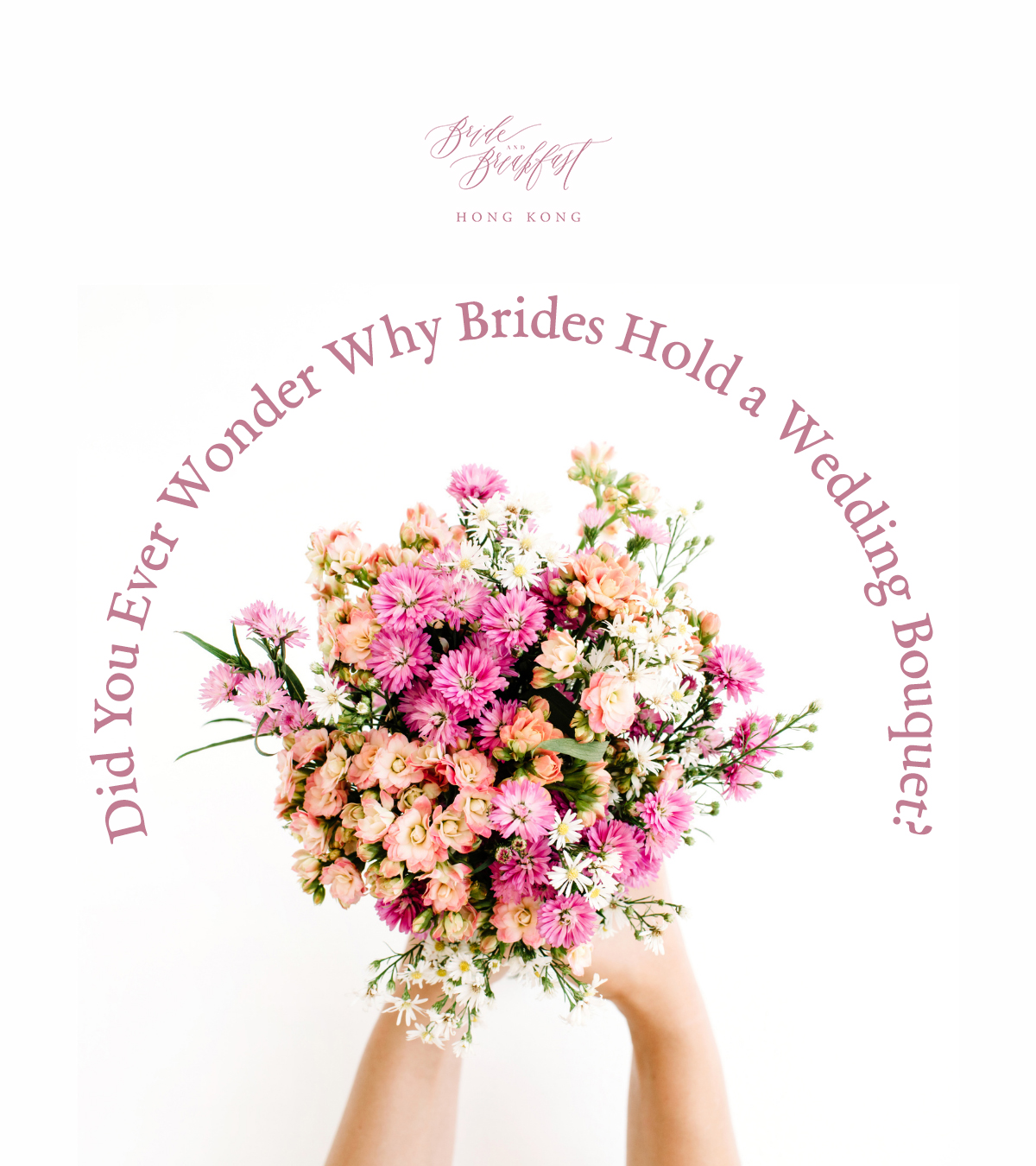 Did you ever wonder why brides hold wedding bouquet? Well, we actually had the same question in mind and did some digging to find answers. If you're dying to know, then read on now!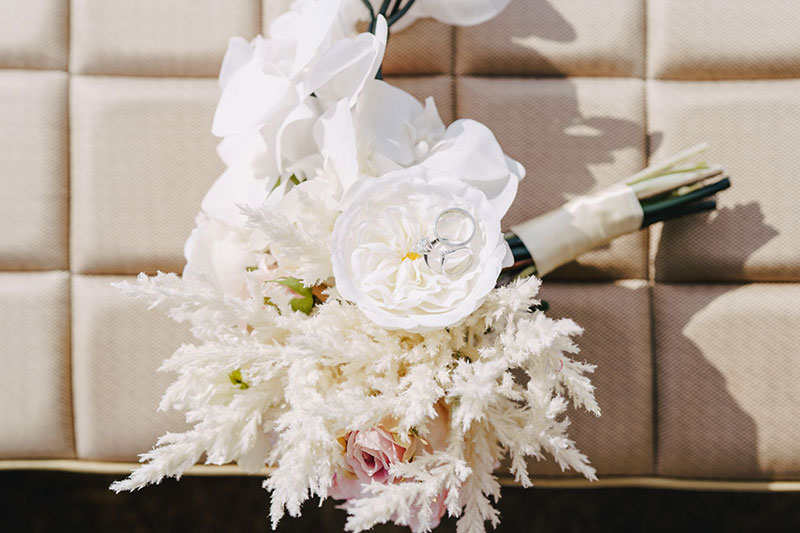 [From: White Flowers and Gold Accents Embraced This Couple in Their Romantic Hong Kong Wedding / Photo: Jeremy Wong Weddings]
New Beginnings
In ancient Rome, brides commonly carried garlands or wore flowers because for the, flowers signify a new beginning. In addition they represent fidelity and hope of fertility.
[From: A Timeless Blush Wedding at Kerry Hotel / Photo: Mary Ann Art & Photography]
Be Gone Bad Luck and Bad Spirits
No one wants the newly weds to be be bothered by bad spirits! During the middle ages, strong-smelling herbs and spices were believed to be powerful in warding off bad spirits as well as bad luck and ill health. Dill was especially popular then because it also represented lust. When consumed by the bride and groom, it was said to increase sexual drive, too.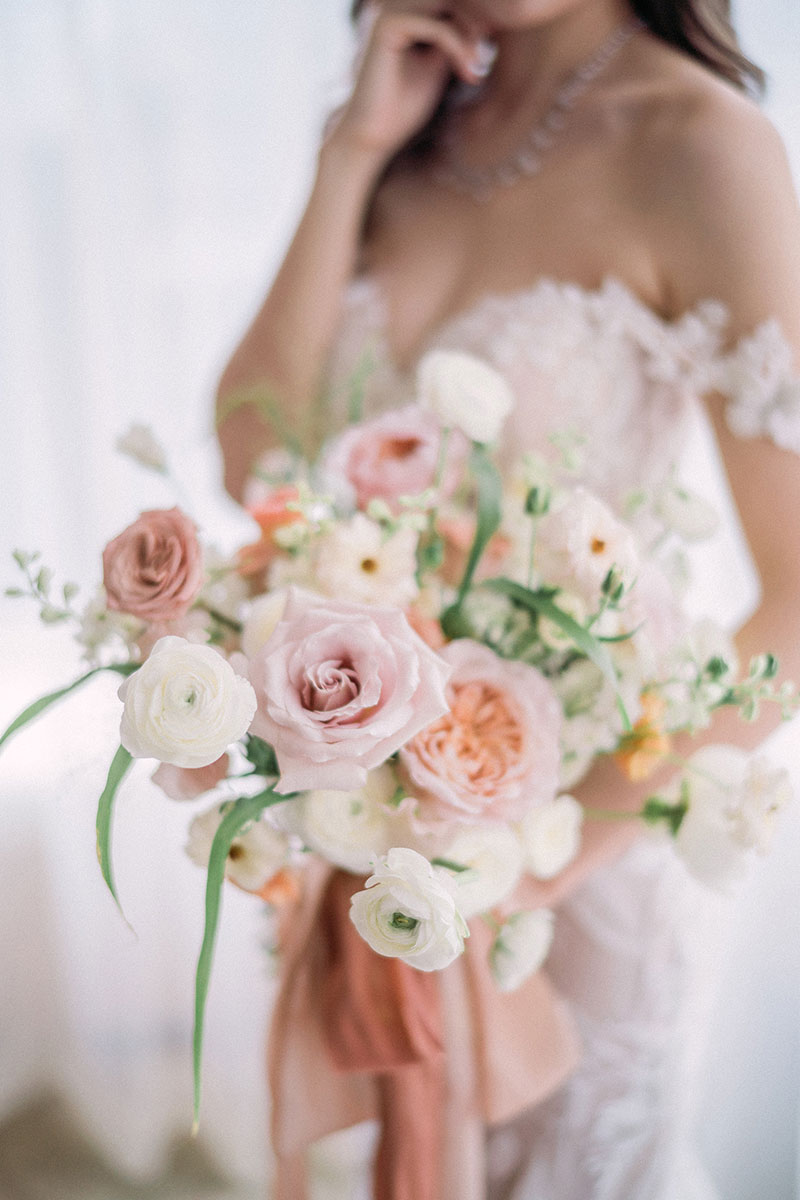 [From: An Ultra Chic Wedding at The Peninsula Hong Kong with Only 20 Guests / Photo: Jenny Tong Fine Art Photography]
Natural Perfume
Back in the day, when taking a bath regularly was not a norm, strong-smelling herbs and fragrant flowers helped mask body odor. Brides carried either to keep them smelling fresh during the wedding day.
[From: A Sweet Wedding at Cotton Tree Drive Marriage Registry / Photo: Martin Aesthetics]
An Expression of Love
Today, flowers are a universal representation of love and affection. We have the Victorian Era to thank for this widespread practice. During that time, lovers sent flowers as a way of expressing love. With each flower having its own meaning, the exchange of different kinds of flowers became a prevalent romantic gesture up to this very day.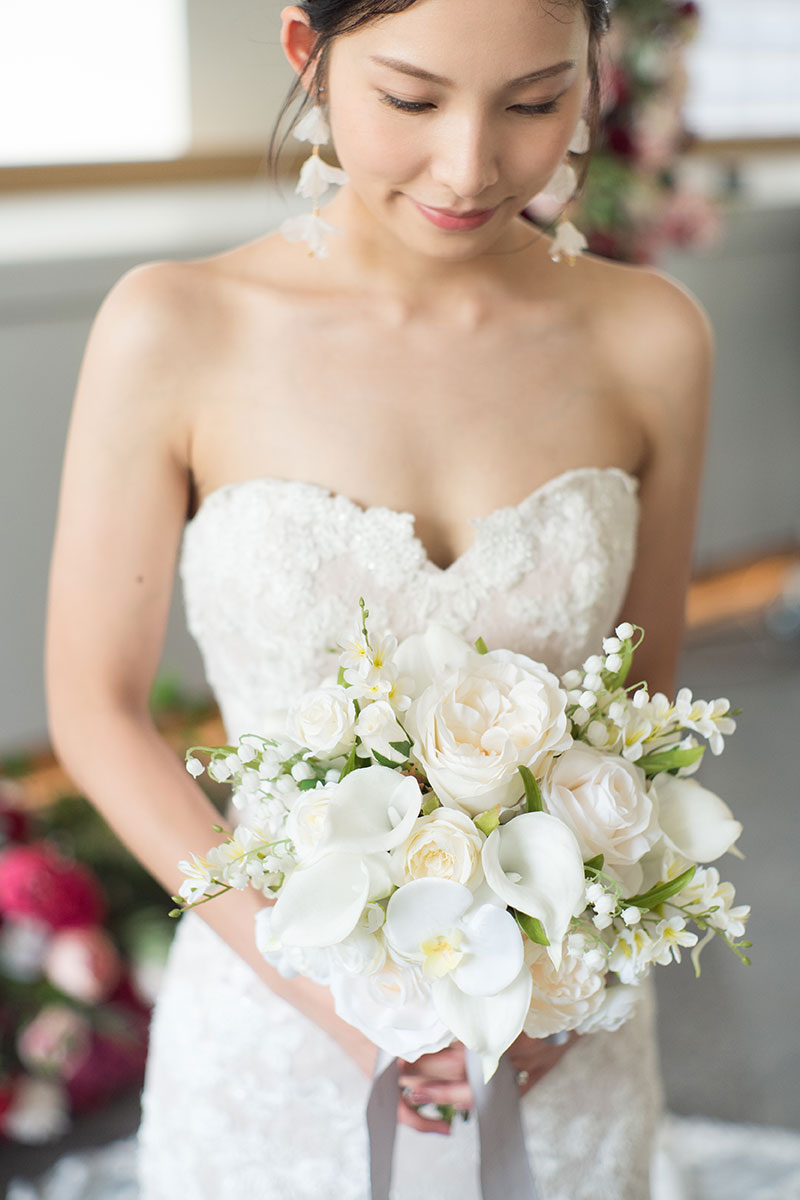 [From: A Sweet and Simple Red and White Wedding at The Murray / Photo: Steven C Photography]
Like a Queen
Queen Victoria popularized the wedding bouquet that we know now. When she tied the knot with Prince Albert, she appeared on the aisle holding a a tussie-mussie, a tiny round clutch of flowers in a filigree holder filled with moss and orange blossom. This iconic look made its way to every bride-to-be thereafter.
[From: White Flowers and Gold Accents Embraced This Couple in Their Romantic Hong Kong Wedding / Photo: Jeremy Wong Weddings]
Style and Love Combined
Bridal bouquets are now more than just a symbol of love. They're a part of THE bridal look and that means a bouquet is now also a reflection of a bride's personal style. Just like her wedding dress, the wedding bouquets are meant to be unique, personal, and all the more a special part of the bride's overall wedding day ensemble.