And my obsession with flowers continues — this time with pretty silk flowers courtesy of Bunny Garden. Since outdoor shoots and easy natural looks are on trend right now, I thought this simple hair accessory would be the perfect project for all you crafty brides-to-be. Flower combs are much easier and more practical to make with silk flowers, but please make sure you go with high quality flowers. Cheap silk flowers just look cheap, so we don't want any of that. Let's get started!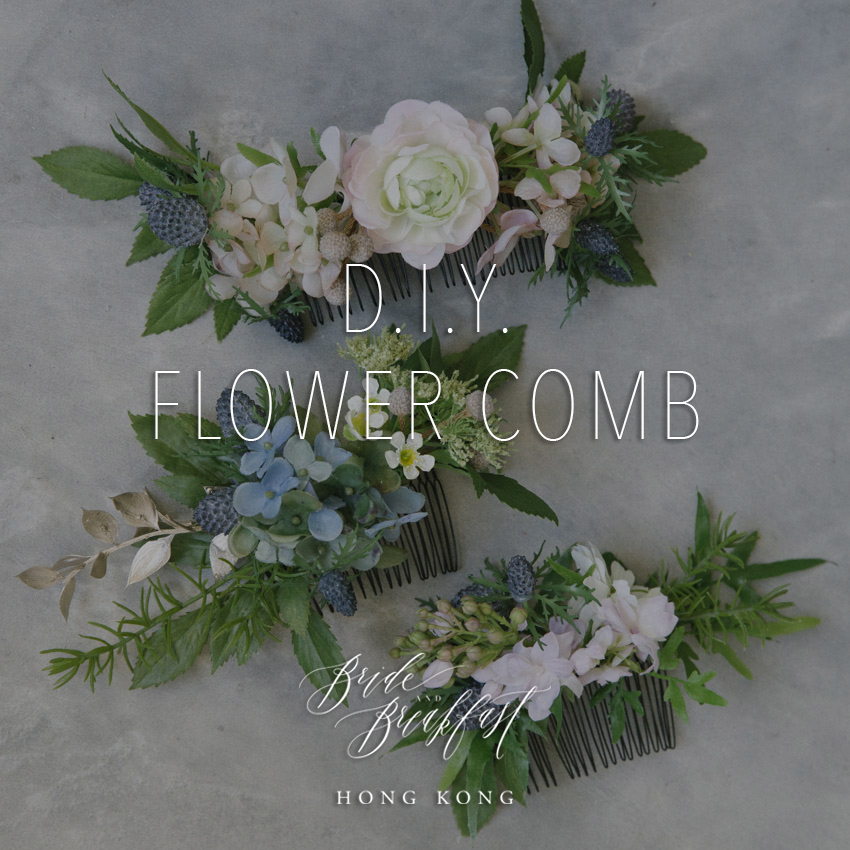 Here's what you will need:
Hair comb in various lengths, green floral tape, green floral wire, long nose pliers
An assortment of silk flowers and foliage (all from Bunny Garden)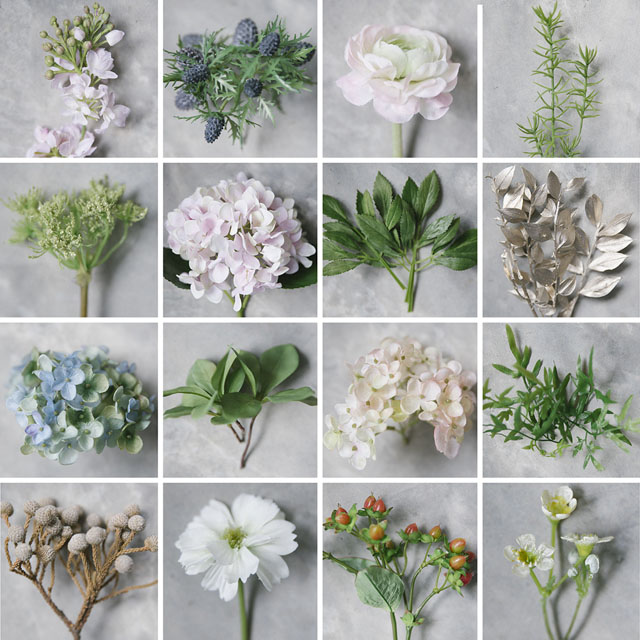 Instructions:
1. Start with mixing a variety of different leaves to serve as the base. Make sure your arrangement covers at least the length of the comb. Depending on the design of the materials you have, use floral tape or wire to hold the pieces together. Be sure to stretch the floral tape to activate the adhesive, and try not to use too much!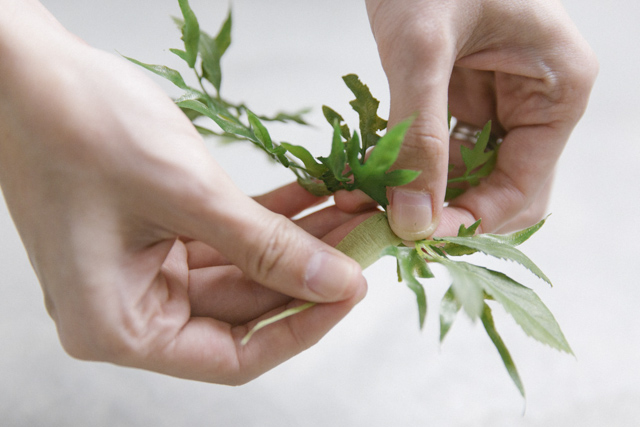 2. Keep on adding foliage on top until your base is lush enough.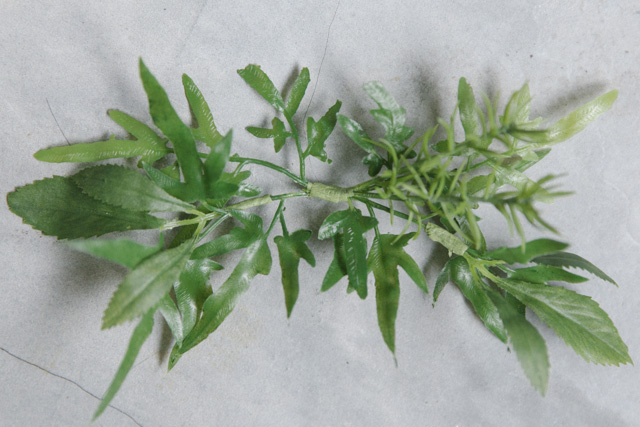 3. Add flowers of different sizes and colors on top of the foliage. Try your best to cover the wires and tape underneath.
4. Secure the arrangement onto the comb with several pieces of wire. Make sure the heaviest part is in the middle of the comb, so that your end product will be balanced in weight.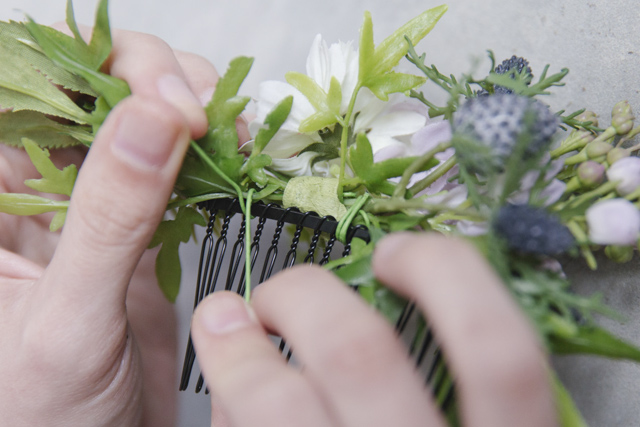 5. Wrap the wires securely onto the comb. Make sure the wires end in front of the comb (i.e., pointing away from your scalp) and hidden under the arrangement. Snip off the excess wires.
Here's the finished product: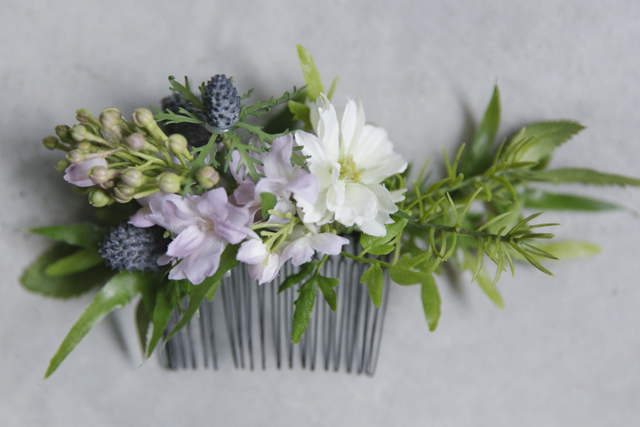 And here are a few design variations for inspiration: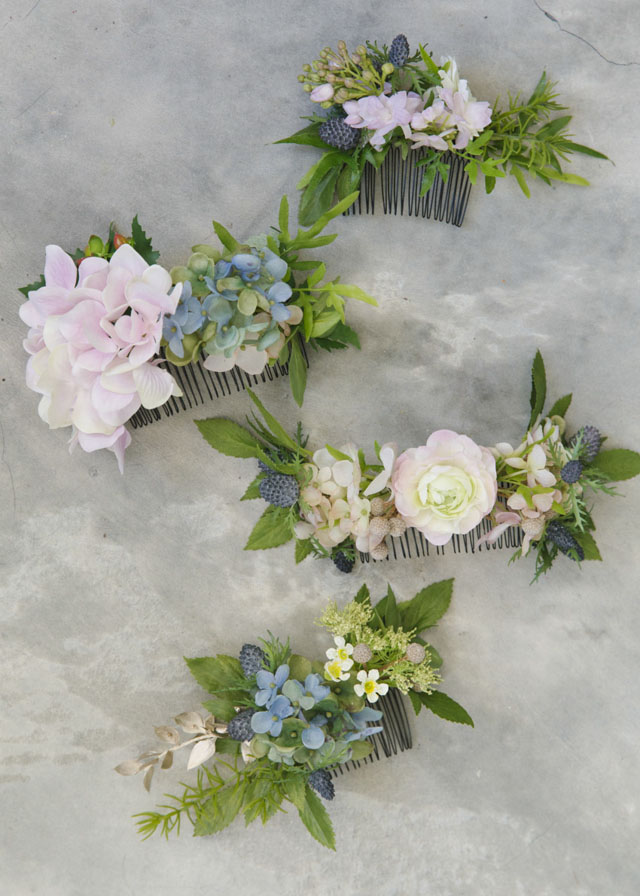 Hope you enjoyed this D.I.Y. post. Remember to drop by Bunny Garden for quality silk flowers, and do send us photos of what you come up with!
Silk Flowers: Bunny Garden / Photographer: Nikki Li